14 Wedding Planner Books That Actually Make Planning Easier
These picks will keep things on track.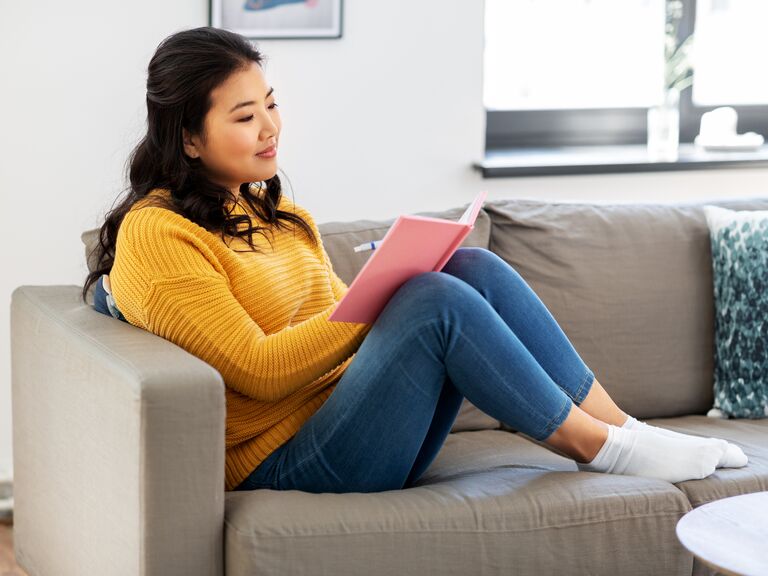 Syda Productions / Shutterstock
We have included third party products to help you navigate and enjoy life's biggest moments. Purchases made through links on this page may earn us a commission.
When it comes to planning your wedding, there's a lot to remember. You have us, our app and The Knot magazine to help out along the way, but there are also loads of wedding planner books ready to lend a hand. Maybe you're looking for a full-blown binder filled with tips, tricks and timelines. Or maybe, you just want a pretty journal to jot down your lists and notes. Whatever your vision and budget, these handy wedding planner organizers will keep things running smoothly. 
In this article:
Best Wedding Planner Books
Designed by industry pros and tastemakers, these wedding planner binders and organizers put an emphasis on practical advice and checklists.

1. The Knot Ultimate Wedding Planner & Organizer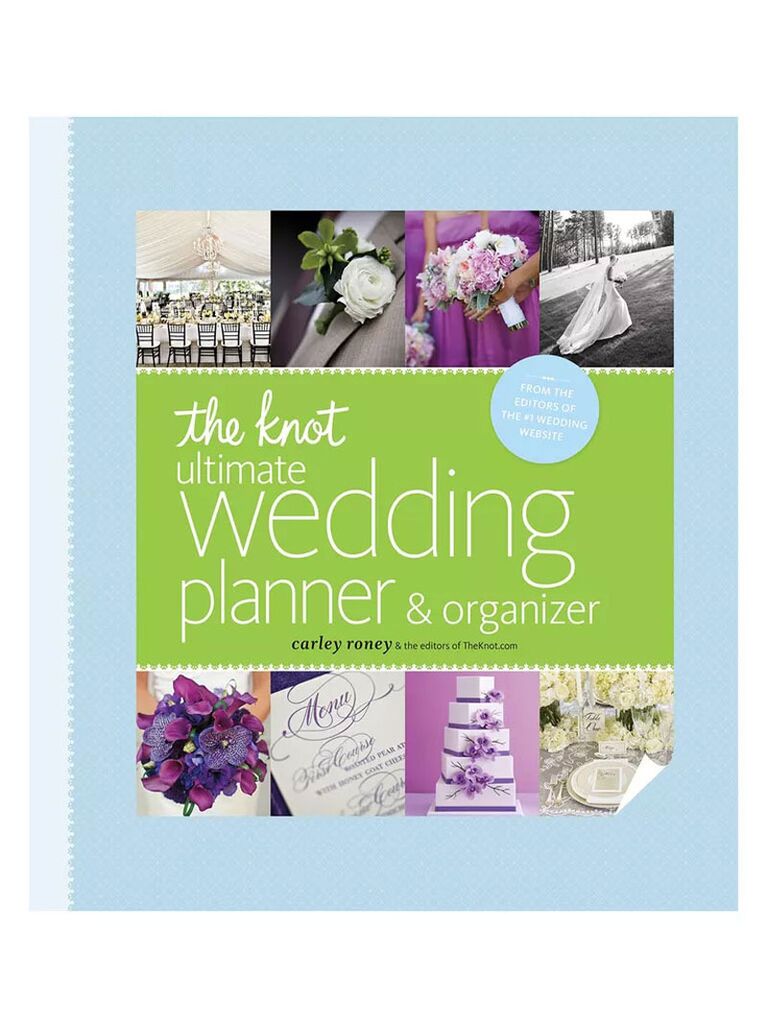 Who knows the ins and outs of wedding planning better than yours truly? The Knot cofounder Carley Roney curated all her tried-and-true planning know-how into one beautiful wedding planner binder. It has timelines and worksheets for scheduling and budgeting, color swatches to create your color palette, key questions to ask vendors and pockets for collecting business cards. Plus, we'll show you how to make the most of our digital products and tools, from your registry to your wedding website. And because personalization is key, we even throw in stickers to make your binder your own. What's not to love?
Clarkson Potter The Knot Ultimate Wedding Planner & Organizer by Carley Roney and the editors of TheKnot.com, $30 for the hardcover, Amazon.com
2. Bridechilla: How to Plan Your Wedding Survival Guide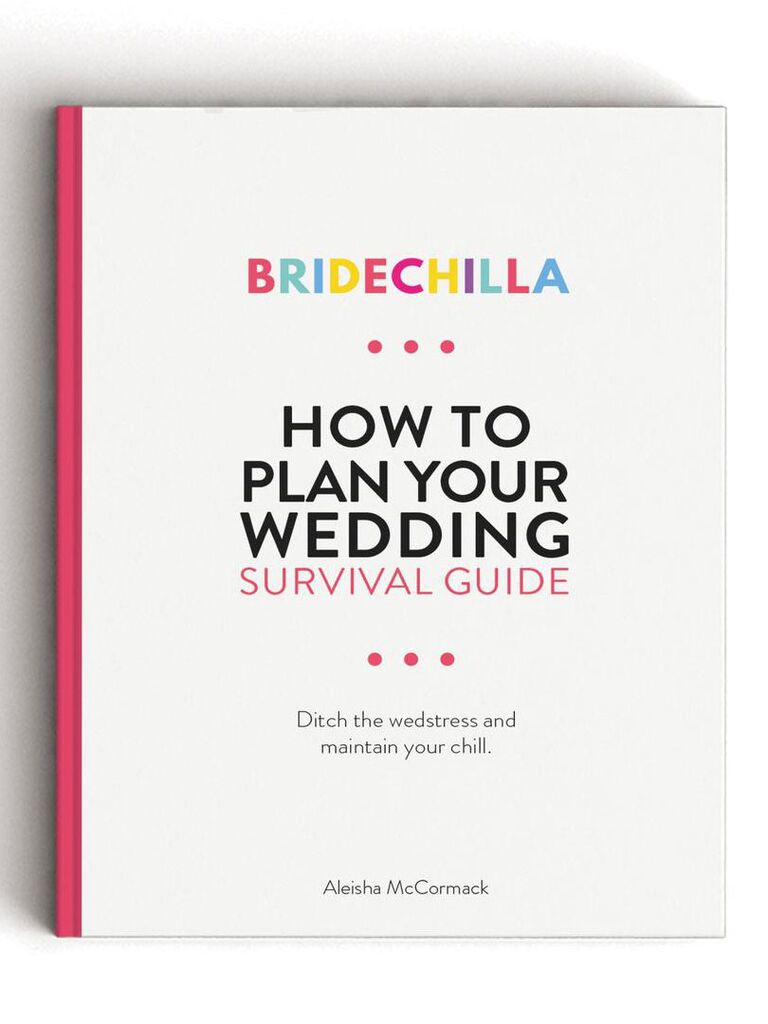 This wedding planner book cuts right to the chase when it comes to organizing your big day. All the advice is designed to help keep stress levels as low as possible, with tips on how to deal with family dynamics, budgeting and making your wedding your own. It's created by the person behind the popular Bridechilla podcast, which helps make it one of the best wedding planner books right now.
Happy Days Media Bridechilla: How to Plan Your Wedding Survival Guide by Aleisha McCormack, $29, Etsy.com 
3. Equally Wed: The Ultimate Guide to Planning Your LGBTQ+ Wedding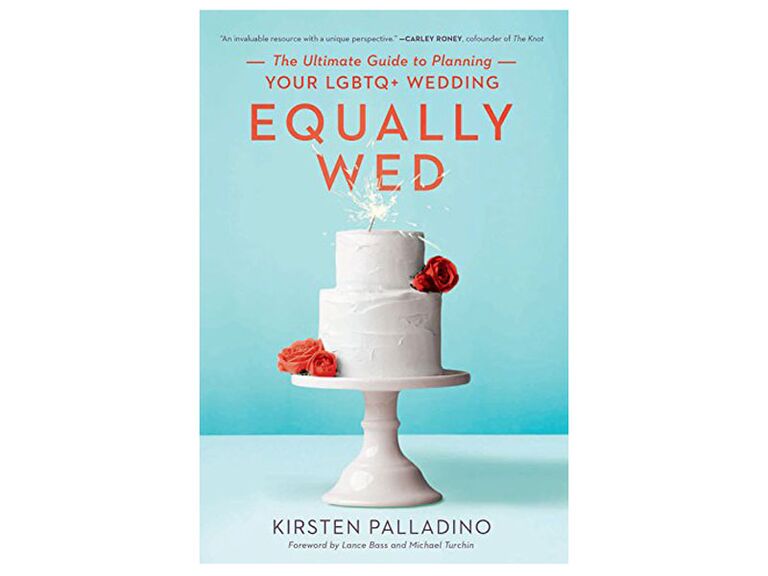 LGBTQ+ couples face unique challenges when planning their celebrations. While many wedding planner books gloss over this, author Kirsten Palladino faces them with refreshing candor. Couples of all backgrounds and budgets will love her invaluable insider tips for planning a memorable wedding day that's both romantic and modern.
Seal Press Equally Wed: The Ultimate Guide to Planning Your LGBTQ+ Wedding, $18 for the paperback, Amazon.com 
4. The Knot Yours Truly: Inspiration and Ideas to Personalize Your Wedding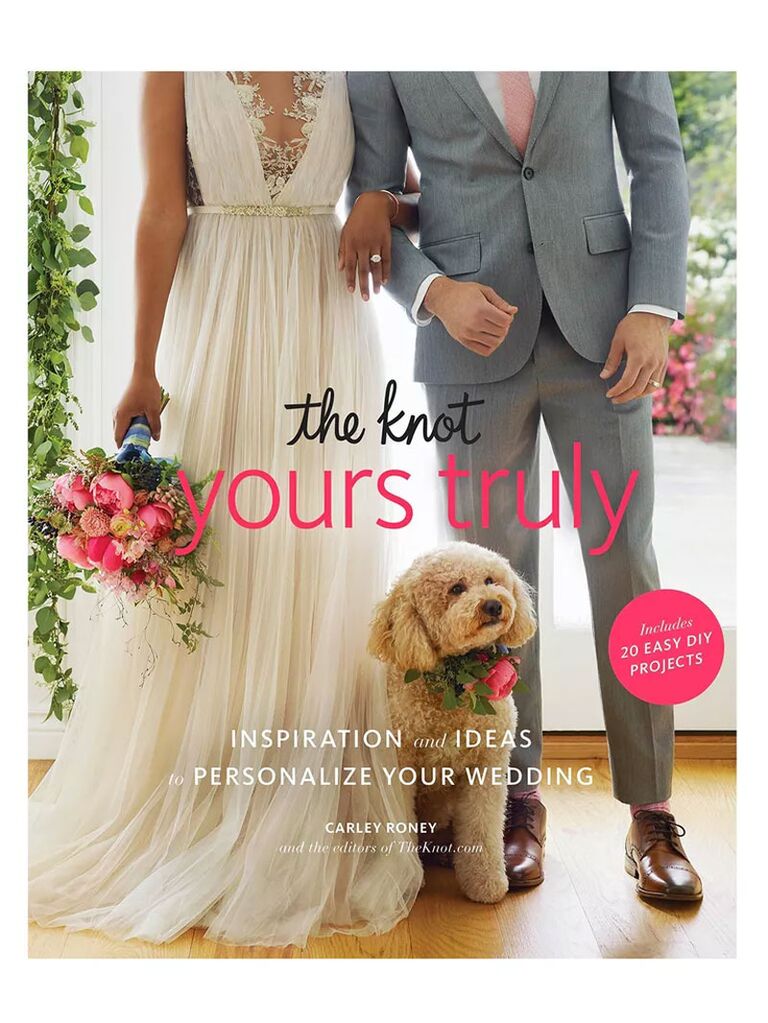 If you love our first book, we have even more tips and tricks to share. This wedding planner book wants to help you find the best style for your big day. There are tons of pictures from real weddings for inspo, covering everything from the cake to place settings. We know you want your wedding to be unique, and that's where this planner comes in. Plus, there are craft projects sprinkled throughout if you like a hands-on approach. (Our favorite? A chic macrame leash for any four-legged member of the wedding party.) 
Clarkson Potter The Knot Yours Truly: Inspiration and Ideas to Personalize Your Wedding by Carley Roney and the editors of TheKnot.com, $25 for the paperback, Amazon.com  
5. Wedding Planning for the Busy Feminist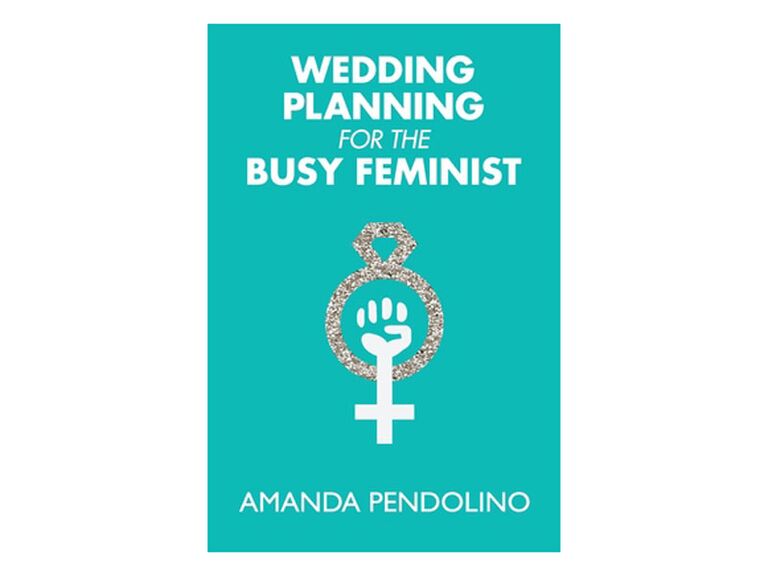 If you're going to spend months planning your celebration, you might as well laugh while doing it. Chuckles are guaranteed from this book, which features funny stories from married couples as well as advice from vendors. Amanda Pendolino keeps it real about the conflicting emotions that often come with weddings. She covers everything from hashtags and elopements to self-care and name changes.
Wedding Planning for the Busy Feminist by Amanda Pendolino, $14, BooksAMillion.com 
6. The Little Book of Wedding Checklists: All the Lists and Tips You Need to Plan the Big Day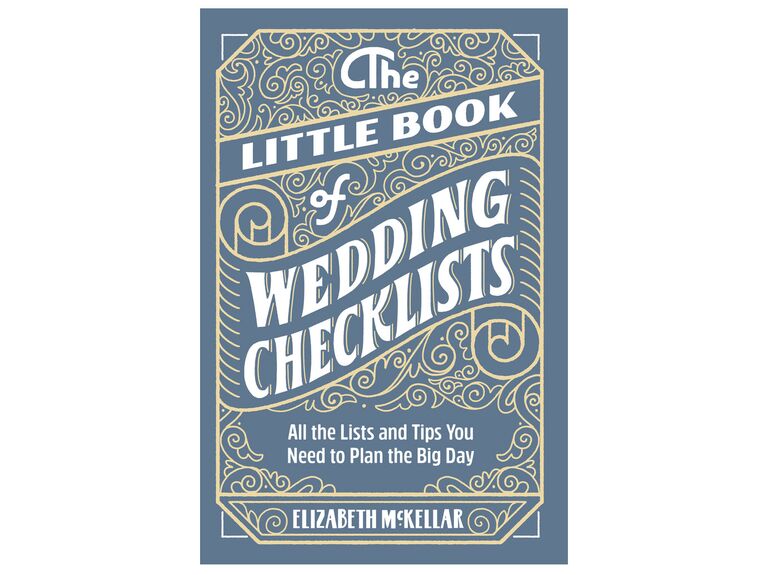 This affordable wedding planner checklist book is somewhere between an organizer and a journal. It's filled with checklists you can customize to suit your vision for the day, whether you want an understated affair or a lavish soiree. There's plenty of advice nestled in among the checklists to give you a helping hand, from timeline tips to questions to keep in mind.
Rockridge Press The Little Book of Wedding Checklists: All the Lists and Tips You Need to Plan the Big Day by Elizabeth McKellar, $9, Bookshop.org 
Best Wedding Planner Notebooks
A nice wedding planning notebook can change everything. That's where these wedding planner journals come in. They're less structured, so you can use them in whatever way makes the most sense to you. (Psst: These gorgeous wedding planners and organizers also double as super-sweet engagement gifts.)
1. Customized Wedding Planner Book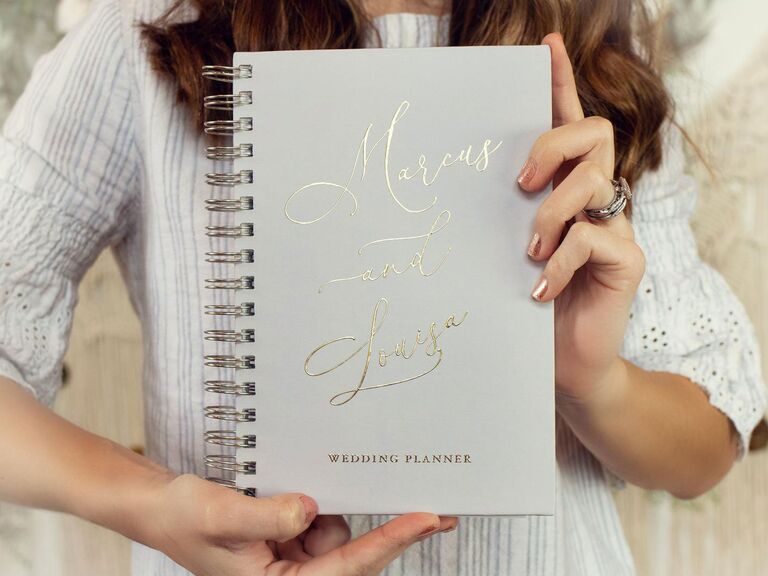 If you're looking for a little less narrative and a little more function, this gorgeous wedding planner notebook is the way to go. Customize the gold foil cover with your names and wedding date, then dive inside for checklists, scheduling tools and to-do lists galore. It's the perfect way to stay on track while having fun along the way to your big day.
Paper Peach Shop personalized wedding planner book, from $47, Etsy.com
2. Tying The Knot Notebook
This handcrafted notebook isn't just luxurious—it's also just plain convenient. It's designed to be pocket-sized and portable, perfect for busy people planning on the go. The pale blue pages are so chic, and have handy indexed sections so you can organize your ideas and thoughts. Plus, the gilt edging? It doesn't get much more impressive than that.
Smythson Tying The Knot Panama notebook, $85 without personalization, Smythson.com 
3. Colorful Wedding Planner Notebook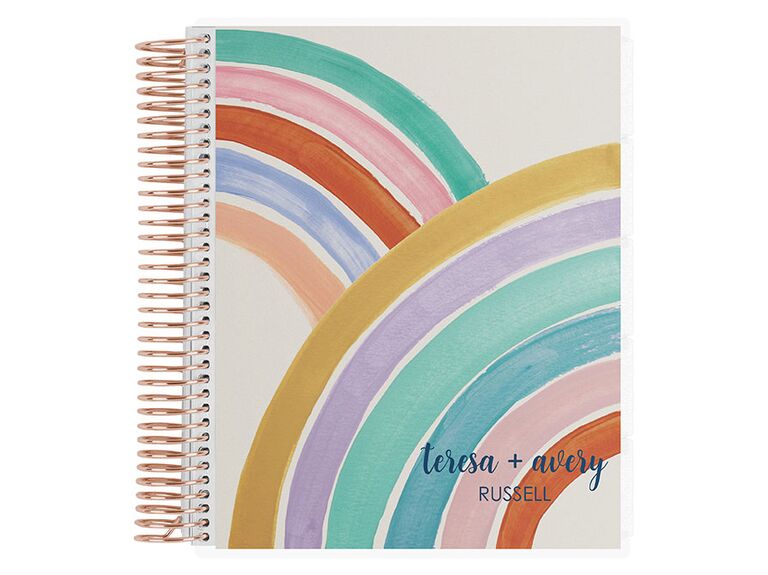 Or, if you prefer something more colorful, Erin Condren makes loads of patterned wedding planner notebooks. You can personalize your cover with your names or initials, which makes it a cool wedding keepsake. Inside, you'll find a workbook with charts, lists and plenty of blank pages to help you through. There are also stickers and a folder to keep things organized. 
Erin Condren Painted Rainbow wedding planner, $55, ErinCondren.com 
4. Personalized Wedding Planner Book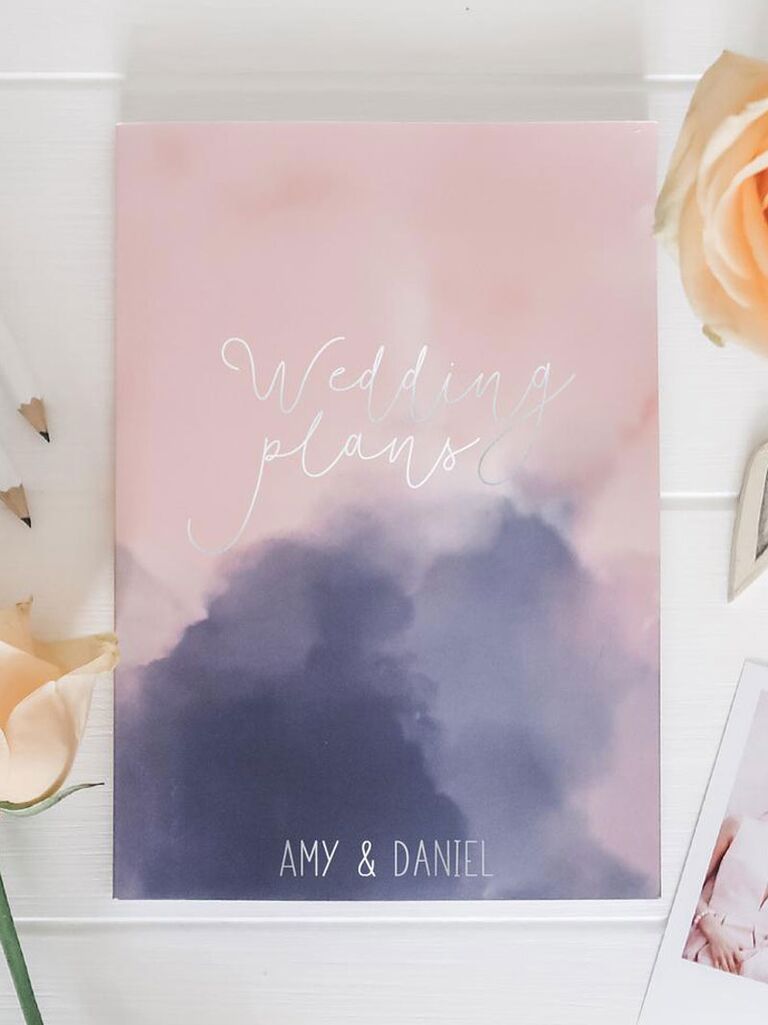 If you like the idea of a wedding planning workbook, then this wedding planning journal might be the ticket. It has fill-in pages for the guest list and wedding budget, alongside charts to help you with decision making. Plus, there's even a straightforward timeline for you to fill in to help schedule the day. The whimsical cover can be personalized with your names in either gold or silver foil.
The Gift Studio Company personalized wedding planning book, $31, Etsy.com 
5. Wedding Appointment Calendar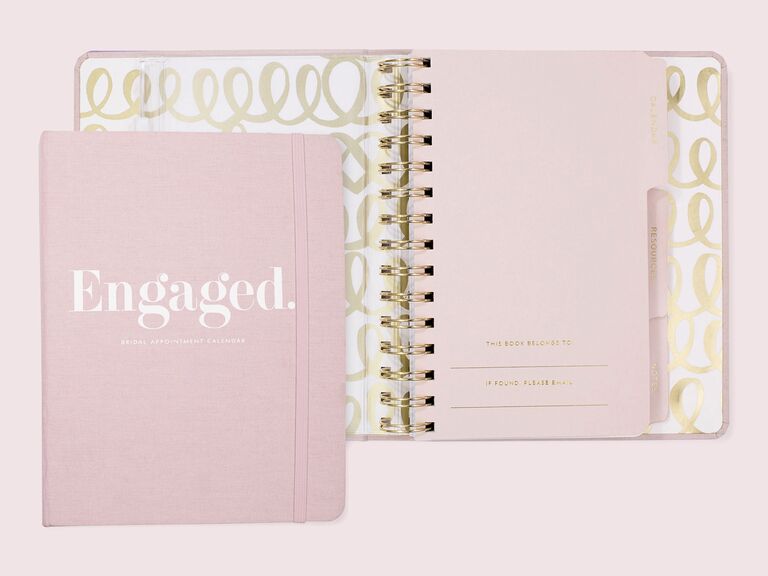 This stylish wedding planning binder will help you stay on top of meetings with vendors and keep their contact info all in one place. You can even bring it to appointments to take notes. There's a 15-month undated calendar so you don't forget anything. It's also simply adorable, and will look just as good on your desk as it will in your bag.
Kate Spade New York blush bridal appointment calendar, $29, KateSpade.com
6. Elegant Wedding Planning Journal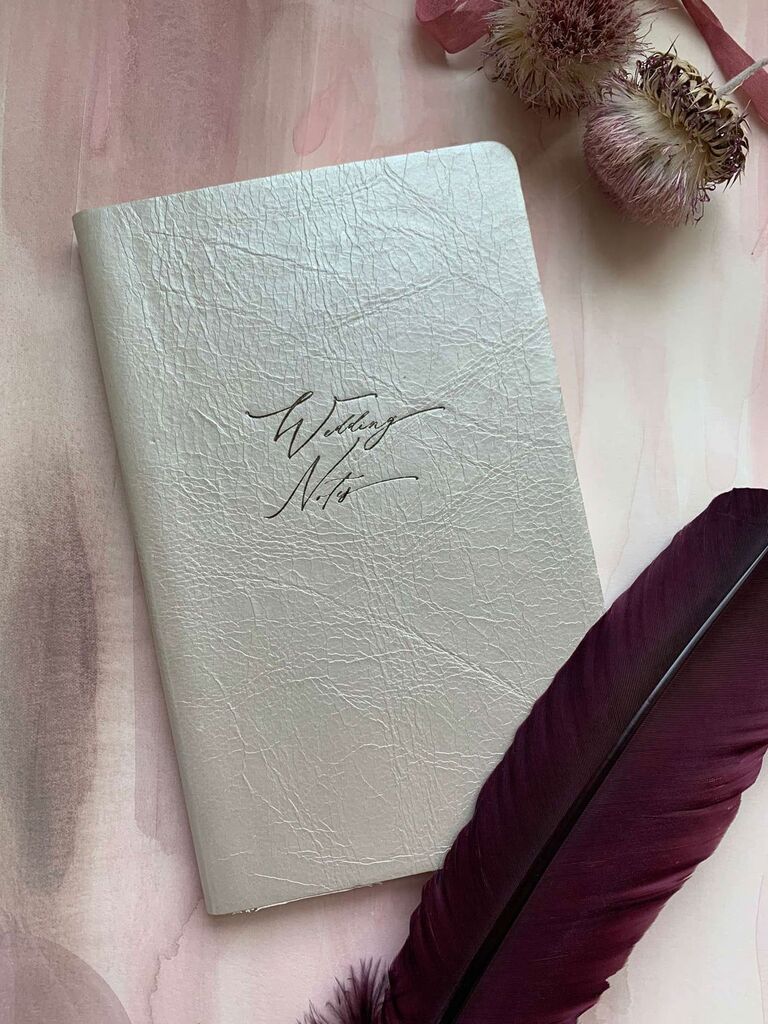 This wedding planning notebook gives couples complete freedom to organize their planning notes however they want. The pages are lined but blank, and can be used to keep vendor contact details together or for gathering inspo from magazines. Plus, you can personalize it. Choose a monogram or initials to add to the pearl leather cover of this wedding notebook for a cool way to organize your thoughts.
Claire Magnolia Wedding Notes pearl leather journal notebook, from $52, Etsy.com 
7. Leather Wedding Notes Journal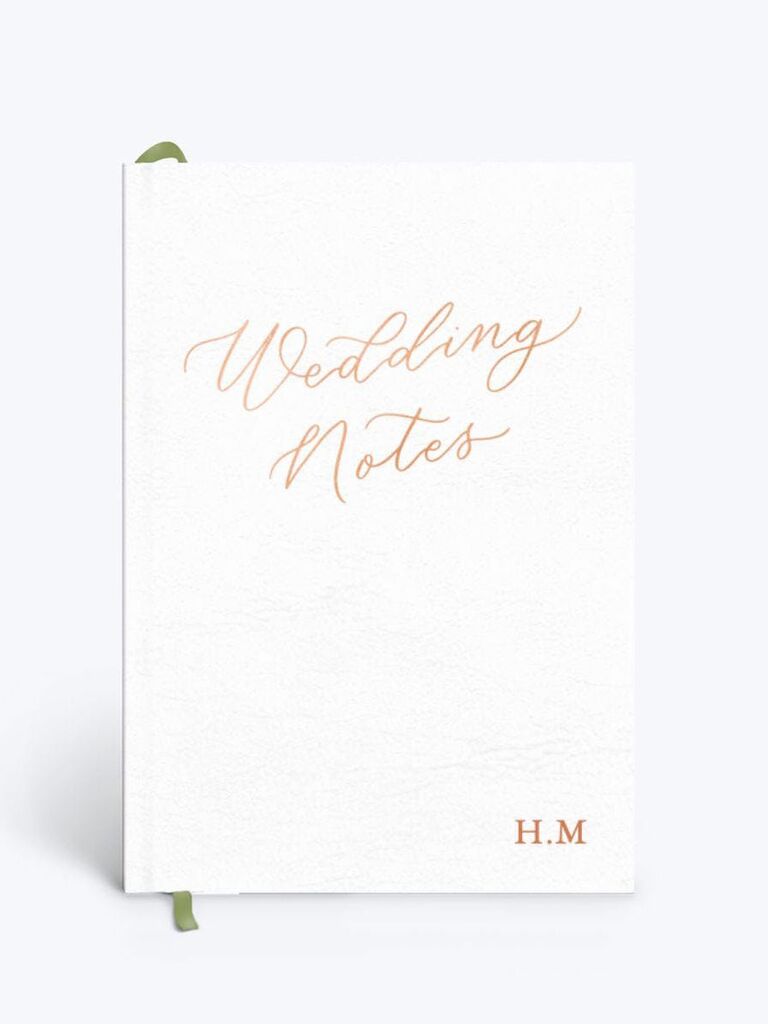 This wedding journal is made from upcycled leather and foil lettering, and comes in a range of colors. It's presented in a stylish gift box, with an option to add a Papier pen to complete the set. It has a handy ribbon marker so you can easily find where you left off with your wedding planning. All these thoughtful touches come together to create one of the year's best wedding planners.
Papier Wedding Notes wedding journal, $50, Papier.com 
8. The Knot Honeymoon Journal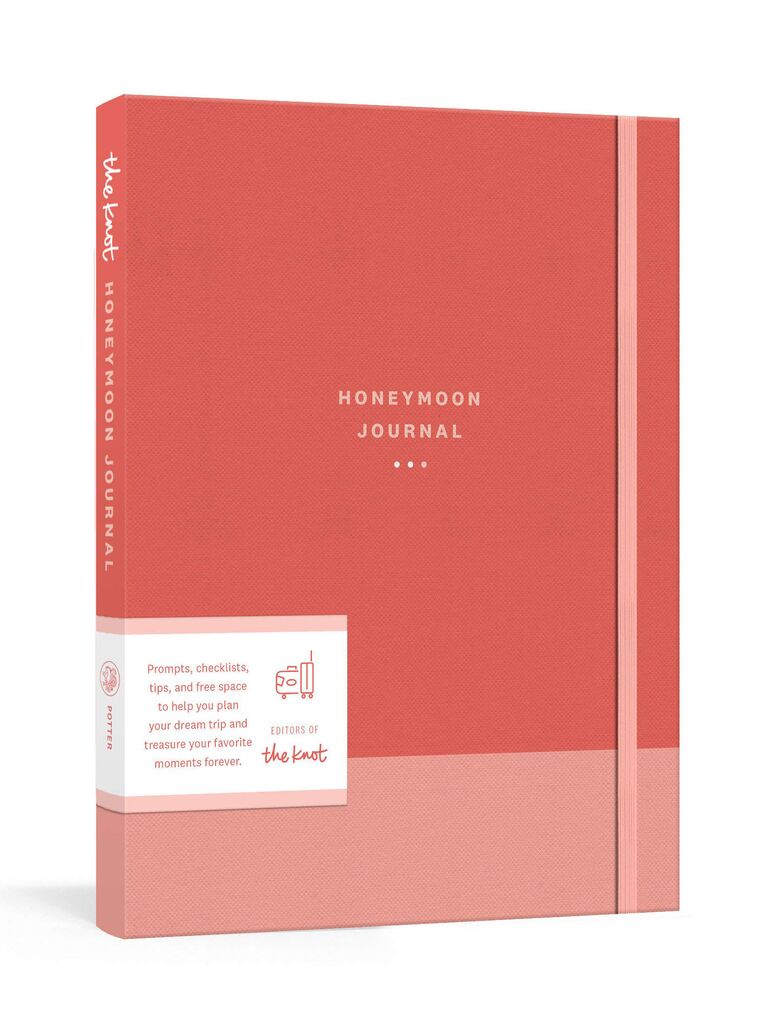 When there's so much to think about for the wedding day, it can be easy to let the honeymoon slide a little bit. You deserve a break together after all the hard work though, and our latest organizer is here to make that happen. It's a travel journal designed to help you get the most out of your trip. There are prompts, tips and checklists packed into one portable journal.
Clarkson Potter The Knot Honeymoon Journal by the editors of The Knot, $19, Amazon.com