Q&A: How soon before the wedding should we give the final guest head count to our caterer?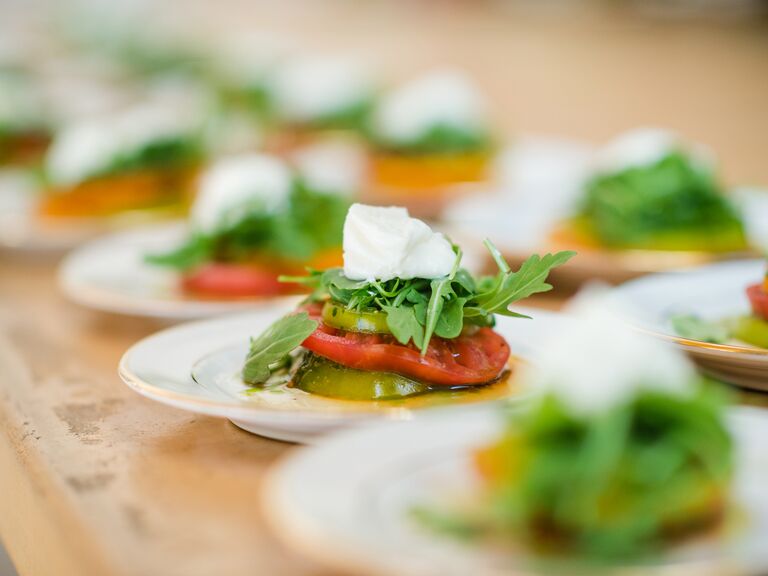 Julie Nicole Photography
Q:
My wedding is a little less than two months away. We just mailed our invitations about a week ago, and now we're wondering how to communicate the final number of guests to our vendors, especially the caterer. How soon before the wedding should we give final numbers to our caterer?
A:
Once you send out the invitations, the entire wedding planning process kicks into high gear! It's a good idea to have a pre-made document ready to record the your guests responses before the first card is sent back to you. The Knot Guest List Manager is an easy tool that helps you oversee your list. (You can even use it to record your guests' food preferences and allergies, then share the results with your vendors!) Even if you don't choose to use the app, you'll definitely want to have an Excel spread sheet on hand to check off who is and isn't attending. Try to get organized ahead of the response process. That way, you won't be scrambling to find out whether Mrs. Hoover is coming by herself, or actually bringing her husband and three children.
About 6 weeks after sending the invites your guests' RSVPs will start to trickle in. (Realize that you'll probably receive a couple of straggler cards that come in after the RSVP date!) A week before the wedding, you'll want to give both your caterer and your reception venue the final number of guests. Give your wedding planner a heads up, too. Be sure to include your vendors in the guest count for the caterer. Whether or not it's included in your contract with them, it's a good idea to feed them during dinner time. (They've been working so hard during the wedding; you don't want them to be hungry for the final part of it!) It's also a good idea to ask your caterer how many extra plates they will prepare. Some will throw in a few 'just in case' meals — it's good to know beforehand how many to expect!