The 16 Best Products for Reducing Stress and Anxiety
We could all use a little stress relief.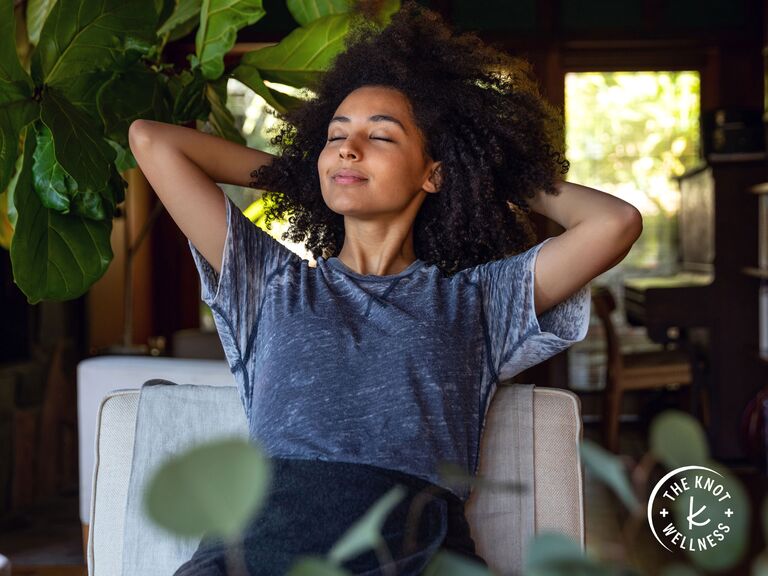 LeoPatrizi / Getty Images
We have included third party products to help you navigate and enjoy life's biggest moments. Purchases made through links on this page may earn us a commission.
There are lots of reasons why stress or anxiety might be affecting you, from everyday stressors like work and household responsibilities to big life events and transitions, such as planning a wedding or starting a new job. You deserve to wind down a little, and stress relief products can help with that. It's also a good idea to speak with a professional who can help you learn different techniques for dealing with stress and anxiety that work for your needs and lifestyle. Therapists and mental health counselors have become increasingly more accessible thanks to services like Talkspace.
Want to start building your stress-busting toolkit right away? We've got you. Check out the best anxiety relief products for relaxing the mind and body below, from sensory gadgets to CBD gummies.
Do Stress Relief Products Work?
Before you fill your cart with products for stress relief, you might be wondering if it's really worth the investment. So, do anxiety-reducing products actually help? "The short answer is yes, these products work, but not necessarily because of the product itself but the nature of them helping us to slow down and to take some time to relax and unwind," says Jerri Werksman, licensed psychotherapist at Redwood Wellness Therapy.
Werksman thinks of stress relief as a form of self-care which is unique to each person and their individual needs. "Essentially, what we want to do when we feel stressed is deactivate, or bring down, our sympathetic nervous system which is what most of us know as our fight or flight response," the therapist explains. "When thinking about yourself, you want to find what works best for you, and this may take some trial and error," she continues.
The Best Stress and Anxiety Relief Products
Need some inspiration to help you get started? "Some examples of what might work for you are a massage, acupuncture, yoga, a steam, a sauna, a bath, a cup of tea, meditation, or a walk outside in a calming environment," suggests Werksman. We've included more ideas below that you can do from the comfort of your home or office.
In this section:
Sensory Stress Relief Products
Physical touch can greatly help to relieve stress. In fact, it's even a love language for some people—and it's no surprise why. According to Penn Medicine, cuddling up to someone you love can boost levels of the feel-good hormone oxytocin and reduce cortisol levels (AKA the stress hormone). While there's not always a loved one nearby to hug it out with, there are other forms of sensory stress relief out there to explore. We've listed some of our favorites below. (Just remember, it's about finding what works for you.)
Weighted blankets have been around for a while and they're not going away anytime soon. That's because these soothing blankets really can help promote relaxation and reduce anxiety. The gentle pressure all over your body stimulates serotonin production, reduces that pesky cortisol we talked about and increases melatonin for a deeper sleep. Bearaby's buttery soft Tree Napper is the perfect size for naps on the sofa. Plus, it's made from cooling, moisture-wicking and eco-friendly eucalyptus fibers. It's the ultimate anxiety relief product for anyone who likes to nap.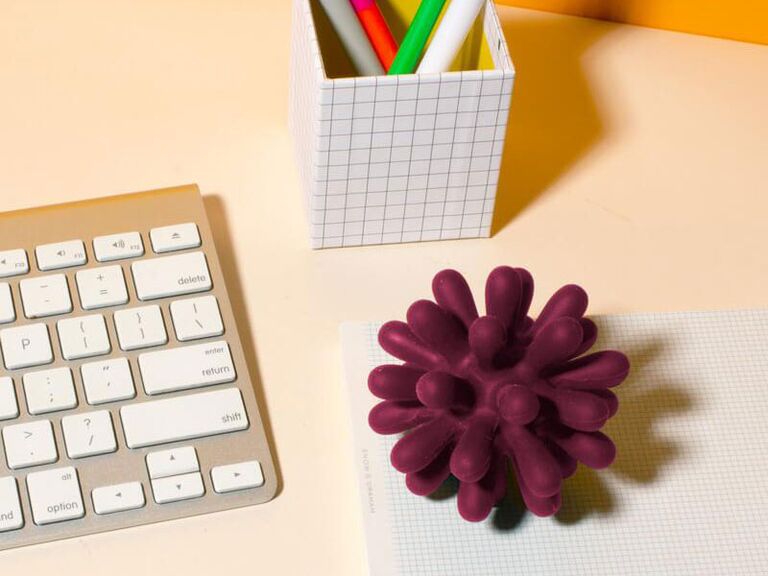 This one's for the self-confessed fidgeters. If keeping your hands busy helps to combat stress or anxiety, let us introduce you to the coolest stress balls on the web. Speks has soft silicone stress balls in three different shapes: splatter, splotch and slammer. These satisfyingly squishy toys are a perfect distraction for busy brains in need of a break. Keep it on your desk at work or have it stowed in your bag so it's always nearby.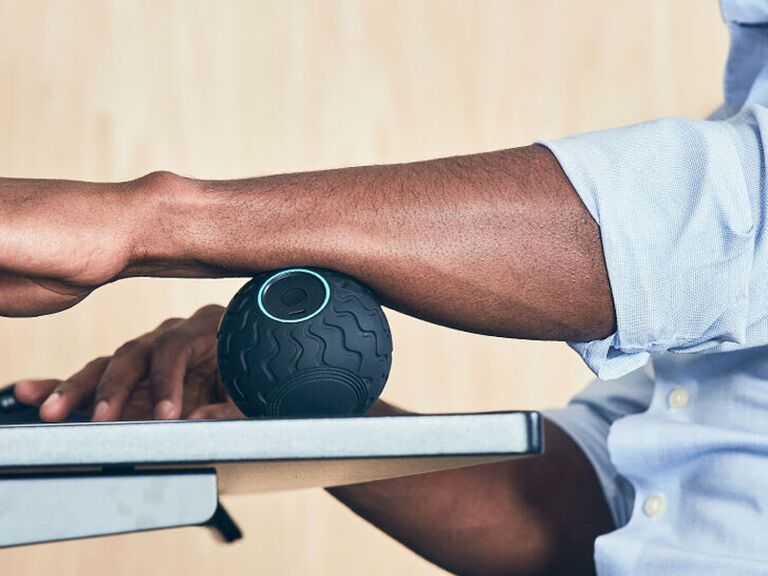 A massage is an excellent way to reduce tension and stress in your body, but sometimes you just don't have the time to keep up regular sessions. That's where Therabody's clever devices come in. The Wave Solo is a small, easily portable massage tool that offers pinpointed pressure and vibration wherever you need it most. The best part? This convenient gadget is designed with QuietRoll Technology, so your relaxing massage won't be disturbed by loud vibrations.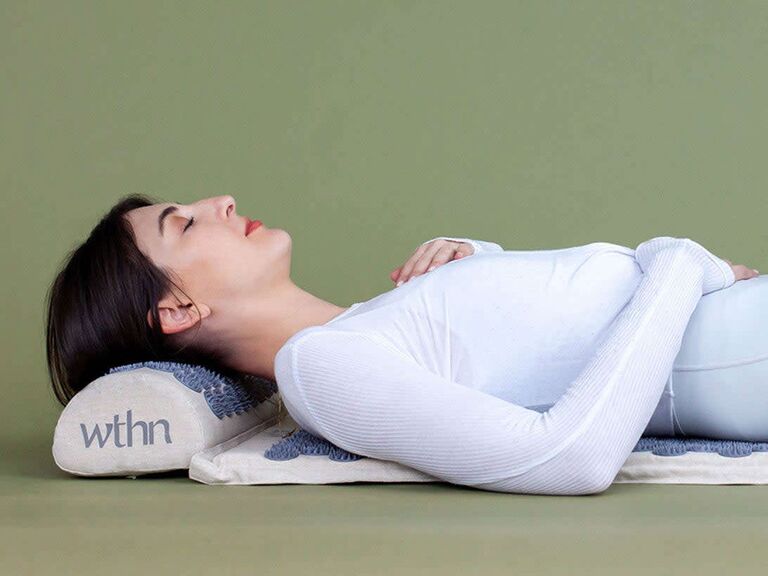 If your stress tends to manifest in the form of stiffness and muscle tension, an acupressure mat could be your new best friend. It's basically a spikier version of a yoga mat designed to stimulate pressure points across the body when you lie down. Acupressure mats can be an effective way to relieve tension, but they aren't for everyone. They take some getting used to, so expect a little discomfort for the first couple of minutes.
CBD Stress Relief Products
CBD, or cannabidiol, has been shown to help with anxiety symptoms. A 2015 review published in Neurotherapeutics: The Journal of the American Society for Experimental Neurotherapeutics found that "existing preclinical evidence strongly supports CBD as a treatment for generalized anxiety disorder, panic disorder, social anxiety disorder, obsessive-compulsive disorder, and post-traumatic stress disorder when administered acutely." There are a few different types of CBD products that can help to reduce stress. Check out our top picks here.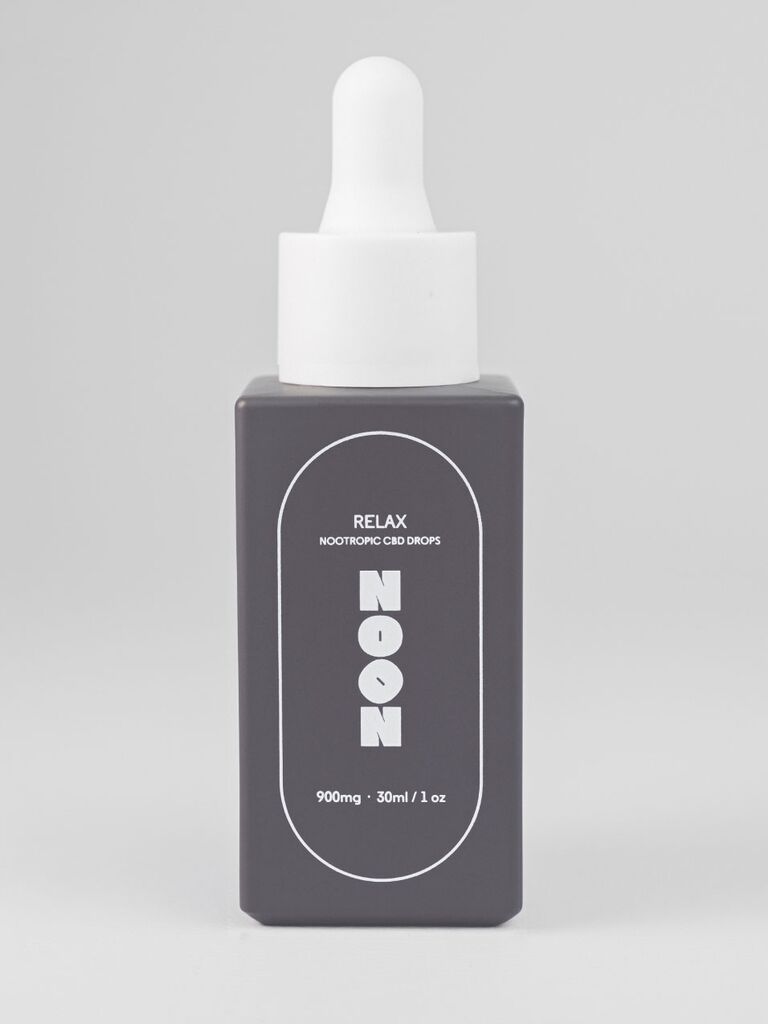 These relaxing drops are different from your usual CBD oil. Instead, it's a water-soluble solution that can be added to water or tea for a subtle taste. NOON's Relax blend contains CBD isolate, which is THC-free and packed with antioxidant properties. It's blended with other natural ingredients, including valerian root, monk fruit, camomile leaf, passionflower and ashwagandha root. These powerful herbs work together to promote stress relief, calmness and better quality sleep. If you're new to CBD, start small with 0.5 milliliters.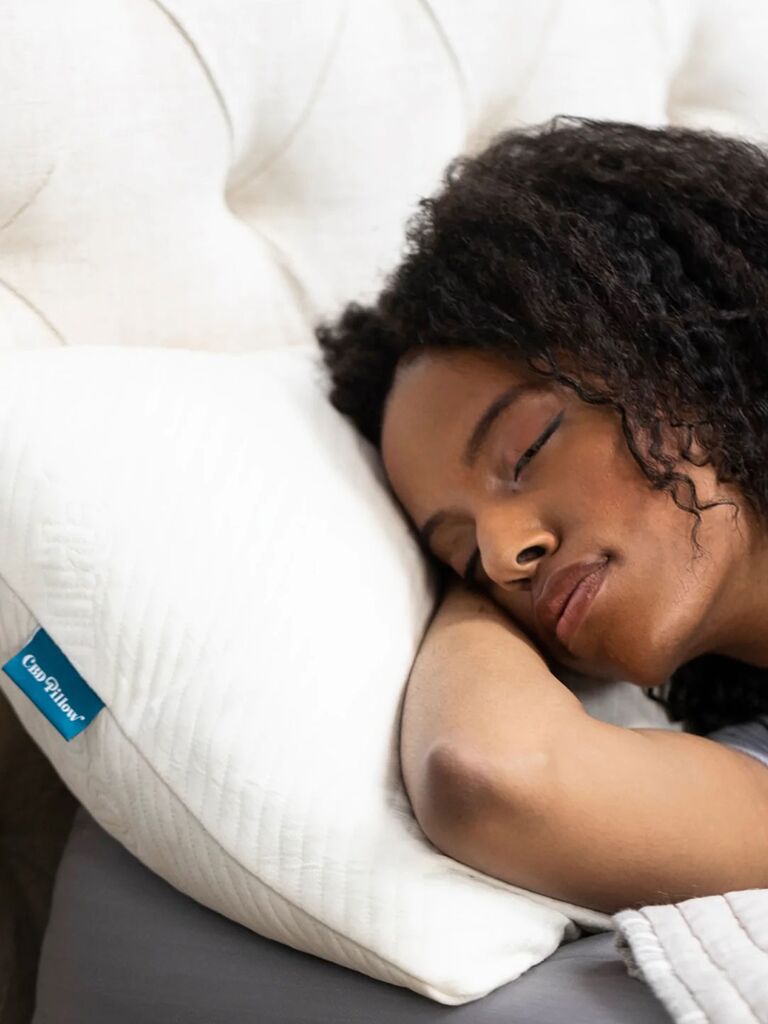 You've heard of CBD drops and gummies, but we bet you never thought about sleeping on a CBD-infused pillow. This soothing gel memory foam pillow comes in a pillowcase infused with millions of microcapsules containing pharmaceutical-grade CBD. The idea is to provide microdoses throughout the night to encourage relaxation and better sleep. The pillow retains effectiveness for up to six months, and you can buy a replacement pillowcase as needed.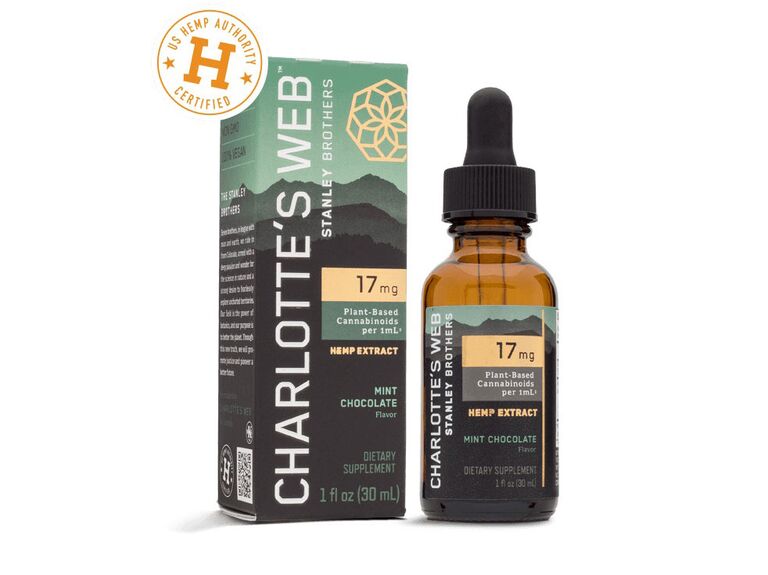 If you're interested in trying CBD as a stress relief tool for the first time, a traditional oil is a good place to start. This CBD oil from Charlotte's Web contains naturally occurring cannabidiol as well as other beneficial components, like essential fatty acids. It's designed to enhance feelings of calm and focus, relieve stress, promote healthy sleep and help with recovery from exercise. One thing to keep in mind: CBD works differently for different people, so only you can decide whether or not it's helpful for you.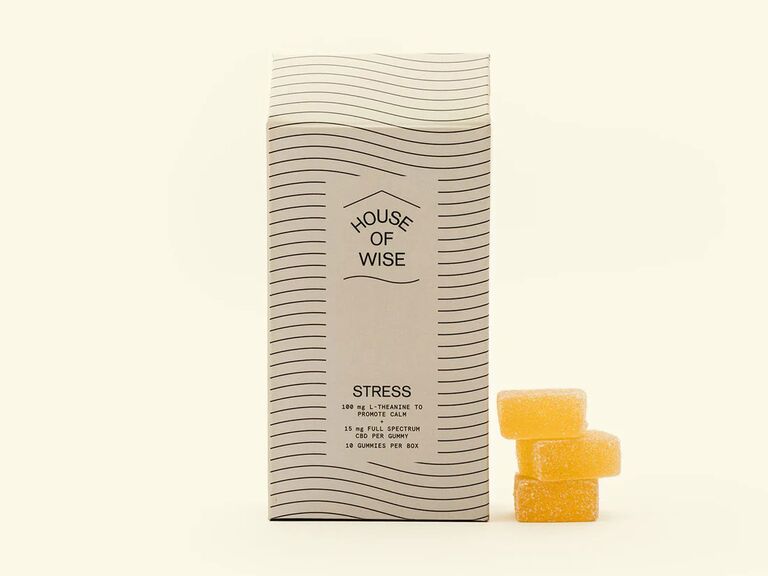 House of Wise's gummies are a simple (and fun—who doesn't like gummies?) way to get a stress-busting CBD kick. They're lab-tested for safety and each gummy contains 15 milligrams of hemp-derived CBD and 100 milligrams of L-theanine, an amino acid that helps promote calm and focus. Again, what works for others may not be your cup of tea. If CBD products aren't relieving your stress or anxiety whatsoever, you might benefit more from other self-care techniques, such as mindfulness.
Mindfulness Stress Relief Products
As you're seeking products for anxiety relief, don't forget about one of the most tried-and-true de-stressing techniques of all: mindfulness. Practicing mindfulness is a great way to get out of your head and be more present in the moment. And luckily, there are lots of great things that can help you practice it in a way that suits you.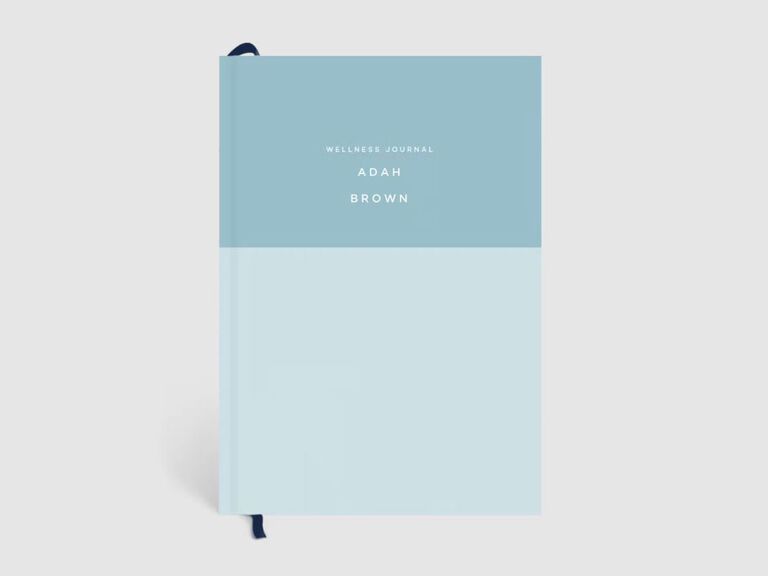 Journals are one of the top anxiety relief products and a great way to bring mindfulness into your everyday life. Sitting down to reflect on your experiences rather than just breezing through them will help you slow down and de-stress. Papier has lots of cute wellness journals curated with daily prompts for setting intentions, monitoring sleep, meal planning and scheduling self-care. There's also space to write about your thoughts and feelings as well as the things you're grateful for that day.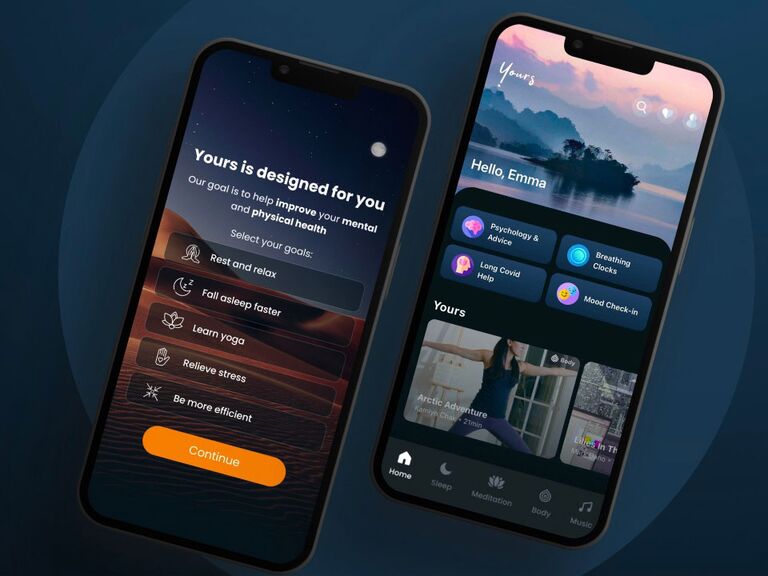 With constant emails and social media notifications, technology can be a major source of stress. Make your phone work for you instead of against you by using it to easily slot yoga, meditation and mindful breathing into your daily routine. How, you ask? Download Yours, an app designed to make self-care a simple part of your day. You can select what you want to get out of using the app, from stress relief to better sleep and beyond. Plus, each day when you track your mood, it'll recommend curated activities for you to do or listen to based on how you're feeling. It's mindfulness in the palm of your hand.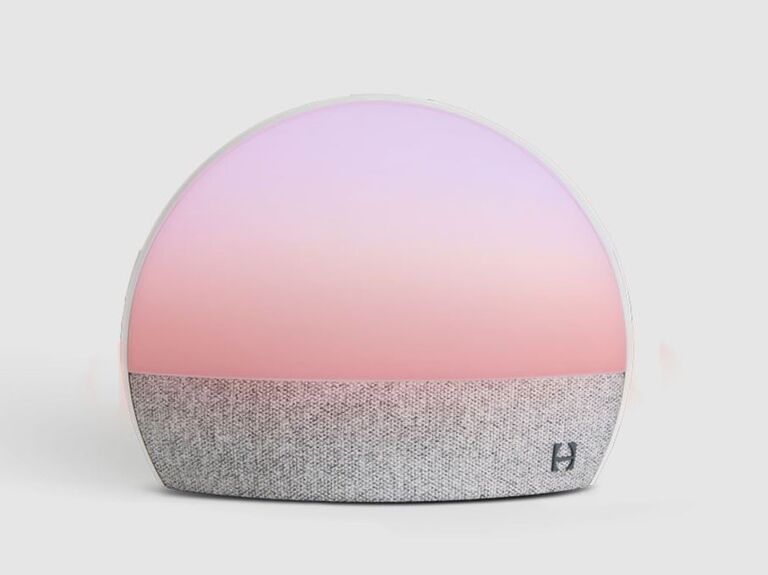 Create a more mindful sleep and waking routine with Hatch Restore. This genius device has routines for winding down, going to sleep and waking up. You'll also get access to curated sleep content (think: soothing soundscapes and body/mind exercises) through the required membership, which is $5 a month after the first month. The first 30 days of membership are free and the site offers a 60-night money-back guarantee, so if it's not working for you, you can try something else.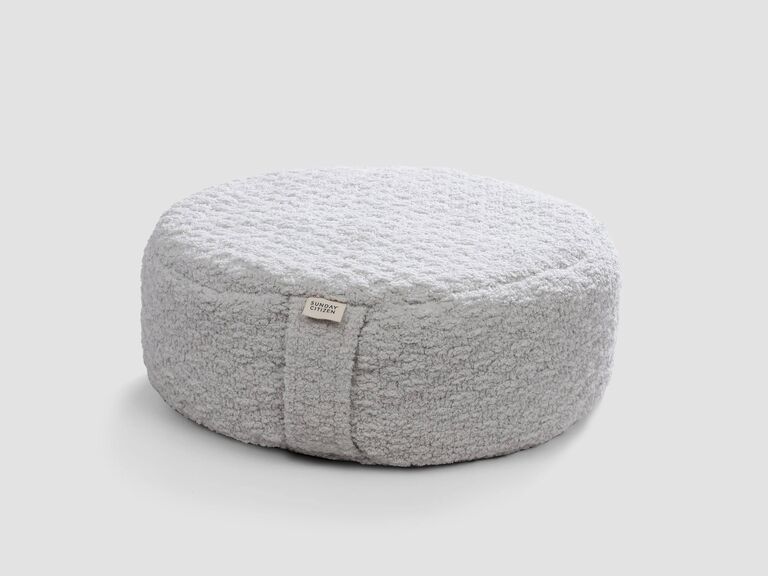 Last but not least on our list of mindfulness stress relief products: a meditation pillow. If you're looking to up your meditation game (or need a little help getting started), having the right equipment certainly helps. This innovative cushion is soft yet sturdy enough to support your back and contains pieces of amethyst and quartz crystal to support your meditation practice.
Aromatherapy Stress Relief Products
Essential oils and other natural scents can be a helpful way to relax and let go of everyday stresses. If you've ever felt a sense of zen come over you after lighting a nice scented candle or soaking in a bath with essential oils, aromatherapy products might be a good way for you to reduce anxiety and stress. On the flipside, if you find yourself getting headaches from strong fragrances and prefer non-scented beauty products, this could be a technique to skip.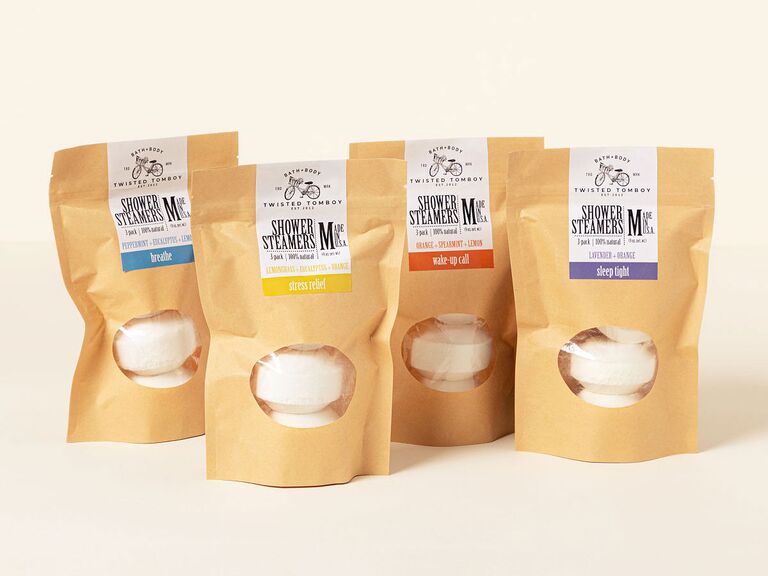 Shower steamers are a cooler, more convenient take on the traditional bath bomb. These particular steamers are made with essential oils that'll add a calming scent to every shower—what a way to upgrade your daily routine! As soon as the water hits one of these bad boys, it'll start to fizz and dissolve, releasing its scent into the air. Choose from energizing citrus, calming eucalyptus, relaxing lavender or soothing lemongrass.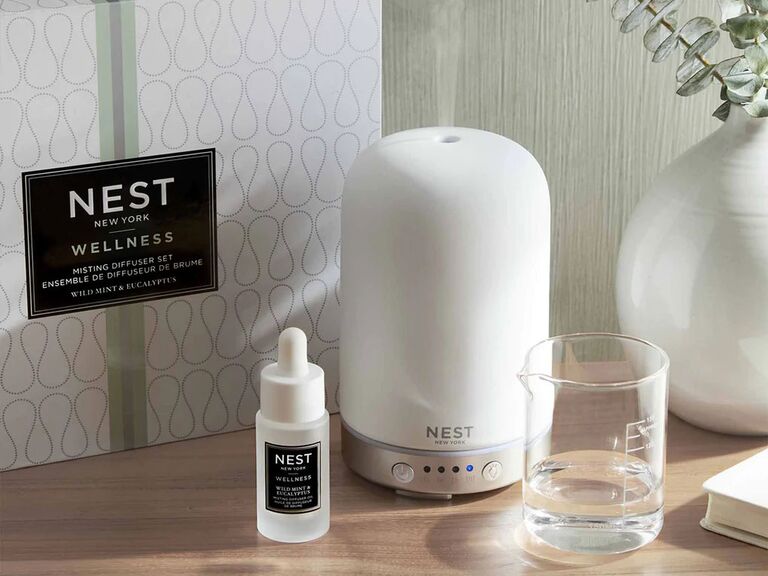 Don't want to limit the benefits of beautifully scented oils to shower time? Turn your living room into a stress-relieving sanctuary with an essential oil diffuser. This handy set includes an electronic diffuser (that humidifies and scents simultaneously!) and a refreshing blend of wild mint and eucalyptus.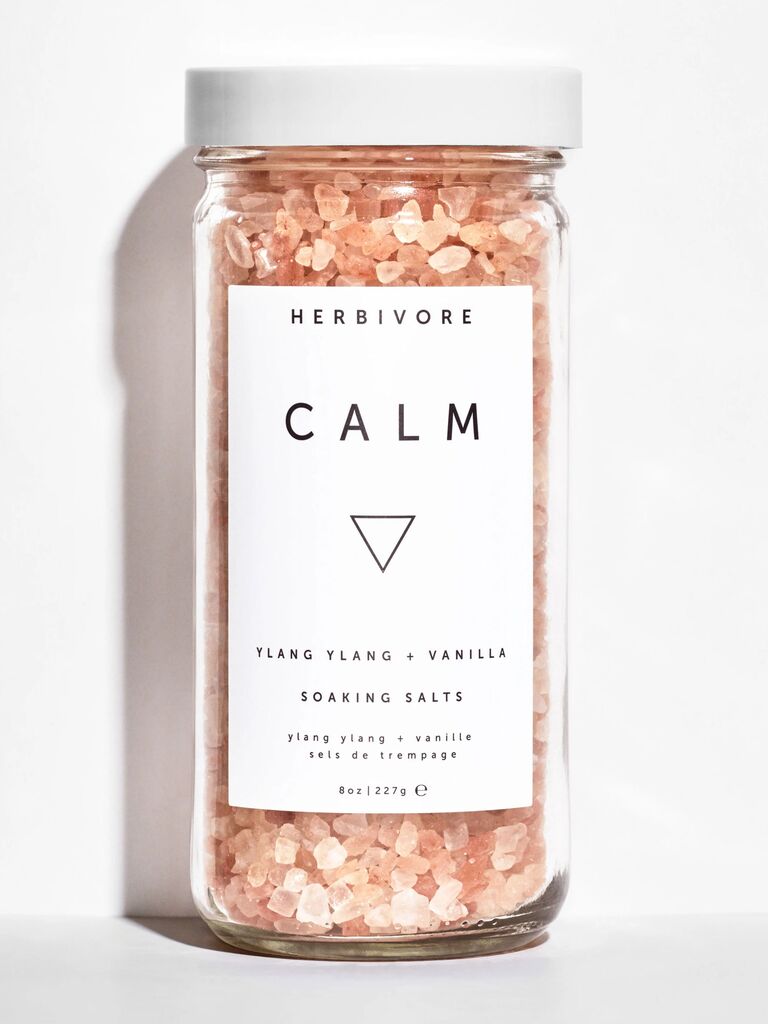 A bath can work wonders for stress relief on its own, so just imagine how zen you'll feel after taking one with aromatherapeutic bath salts. A blend of ylang-ylang and vanilla team up to produce a warm, calming fragrance you won't want to escape any time soon. On top of that, the Himalayan pink salt will infuse your bath water with vitamins and minerals helping to ease tension and stress. It's a win-win for the mind and body.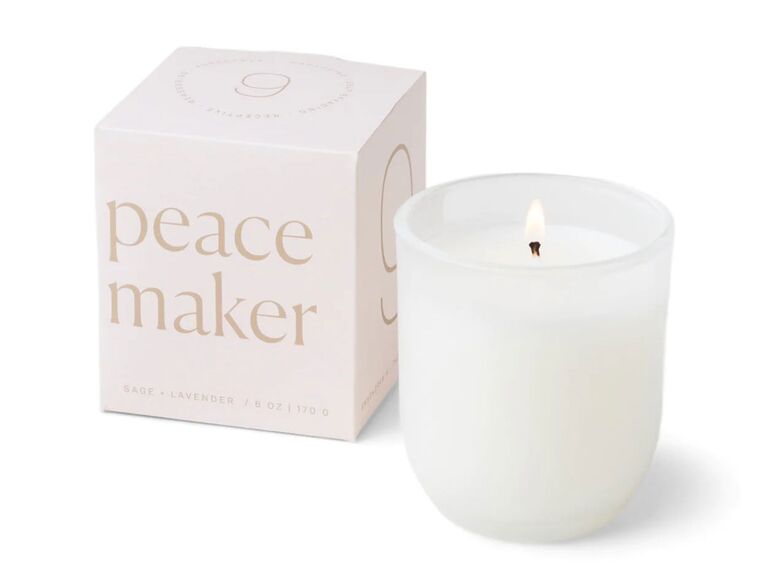 Sometimes, the top stress relief products are the most simple. If splashing out on an expensive massage device or diffuser is out of the question, turn to more affordable items to help create a stress-free environment in your home. This candle is inspired by Enneagram Type Nine: The Peacemaker. Beautifully balanced notes of sage and lavender come together to create the sense of peace and harmony that Type Nine embodies.