5 Weather Tools to Help Ease Your Anxiety
It's the one thing you can't control about your wedding day, but these tools will help you stay on top of it.
Even if your wedding doesn't have any outdoor elements, you're most definitely going to find yourself obsessing over the weather as far as months in advance (especially while daydreaming about the photos, vibes and the potential irony of the situation à la Alanis Morissette). Unfortunately, the reality is you probably won't be able to get an accurate weather prediction until 10 days out, but that doesn't mean you can't prep by doing some weather research (and triple-confirming your backup plan) as soon as possible.
That's why we're rounding up the most helpful and accurate weather tools out there. Now you'll know which ones to save, download and check while prepping for the day. Here's how they stacked up.
1. Weather Underground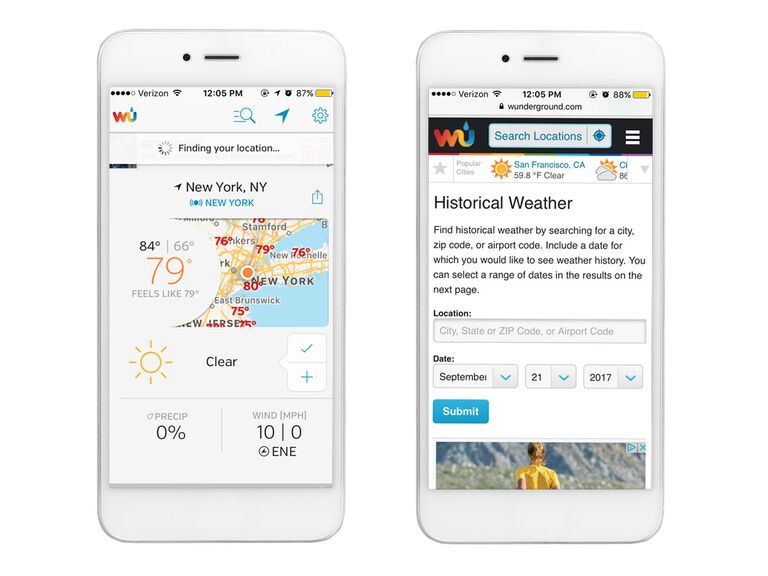 What we love: The great thing about Weather Underground's website is its historical data archive. Meaning, you can look up the weather for a specific date as far as 72 years back. It's comprehensive—you'll find everything from temperature to precipitation to wind speed, so you can really gauge the conditions. If it makes you feel comforted knowing it hasn't rained on your wedding date since 1964, then their work here is done.
What we could do without: The app itself is a little slow and confusing, navigation wise.
2. Yahoo! Weather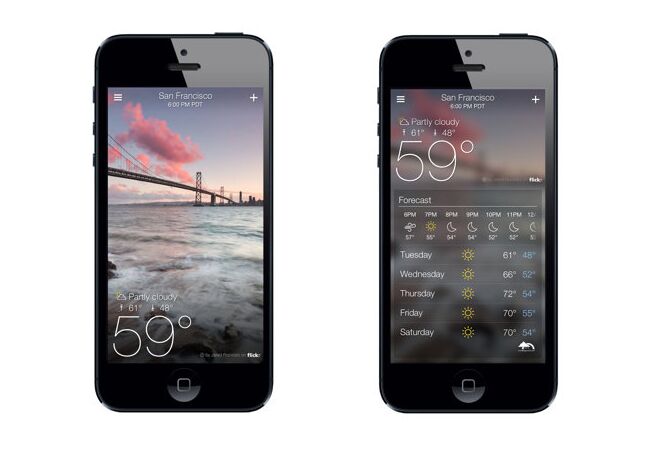 What we love: For checking up on conditions closer to your actual date, Yahoo's new weather app has by far the slickest, coolest design among weather apps available. It's super simple: Slide from one city to the next (similar to Apple's weather app) and scroll down to see all the details (hour-by-hour forecast, sunset, wind conditions) in your particular city.
What we could do without: If you want to keep an eye on the weather, say, 10 days out, you can't. It only pulls up to five days worth of weather forecasts. So only use this one if your date is seriously approaching.
3. Dark Sky Weather Radar and Storm Alert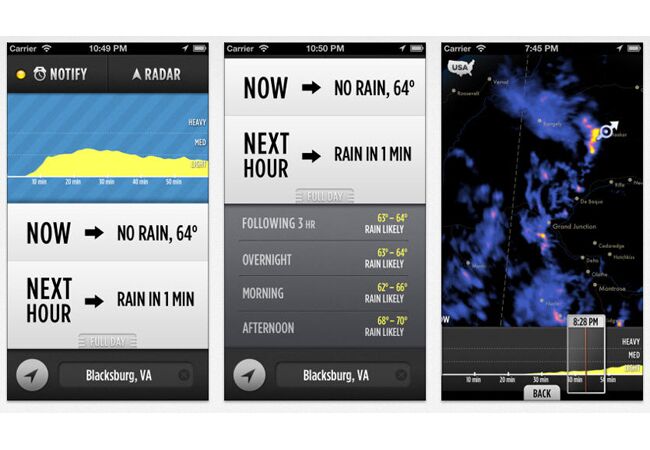 What we love: You can set up a "notify me" alert when it's going to rain or snow, so you can stay on top of it (aka turn your weather plan B into a dreamy plan A as soon as possible). It also uses radar animation to display the path of storms nearby, so you can check on those too.
What we could do without: You won't find out the weather very far in advance, but you'll get a very accurate prediction.
4. WeatherBug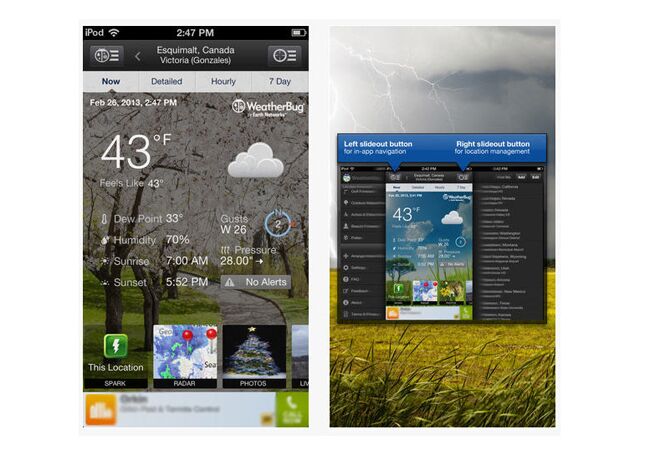 What we love: It's self-described as the most accurate advanced early warning system weather app (so it's great if you're worried about rain coming your way on the day of). The lifestyle forecast feature also personally advises you on how to proceed with plans, which helps answer questions like: Should I bring my outdoor wedding indoors?
What we could do without: It includes a lot of details, which makes it feel slightly cluttered.
5. The Farmer's Almanac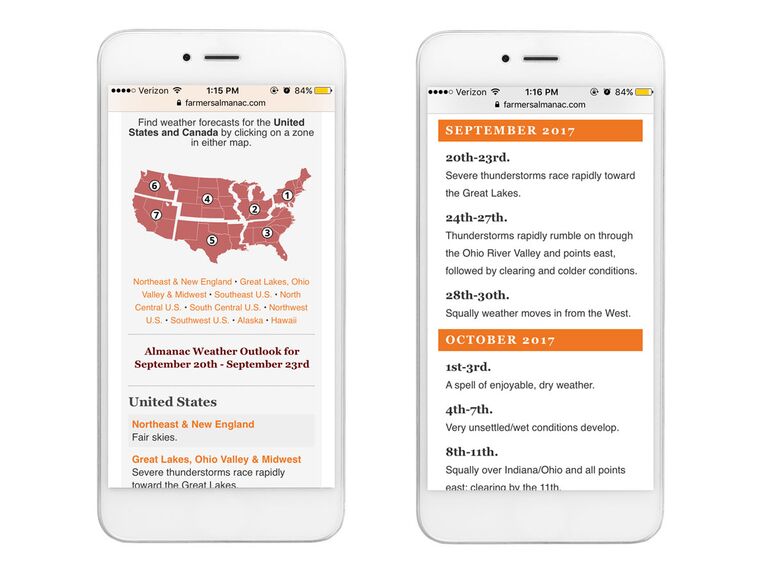 What we love: Claiming to be 80 percent accurate with its long-range forecasts, The Farmer's Almanac is your best bet for getting predictions early on (they're made 18 months in advance). All you have to do is select your region on a map and it breaks down its predictions of weather trends in clusters of days per month. You can only view two months at a time, but the full calendar year is available with the purchase of the almanac. The tool might, at the very least, put you at ease—which is key.
What we could do without: Since the forecasts are made so far in advance, there's obviously room for error.