12 Must-Listen Relationship Podcasts That'll Help You & Bae Connect
Alexa, go ahead and cue these up.
Photo: Westend61 / Getty
Meeting someone and falling in love can feel like pure magic. They get you and you get them, and there's an entire world of possibilities ahead of you both. But navigating a partnership is also incredibly complex. Fortunately, we live at a time when relationship podcasts are a-plenty—and they cover everything from the intricacies of dating in our modern world to dealing with in-laws to advice on keeping the spark alive even in the midst of life's ins and outs.
Whether you're in the thick of a long-term relationship, recently married to your love or are currently exploring dating apps, everyone can benefit from some top-notch relationship advice. We've rounded up the best relationship podcasts out there that cover it all, so you can find some grounding (and maybe even a little levity) in this thing called love.
In this article:
The Best Podcasts for Couples
Hitched, recently coupled or in the throes of a situationship? These relationship podcasts about love, communication and connection are great listens for all types of couples.
Couples Therapy
The phrase "couples therapy" may conjure visions of a stuffy couch and quiet room, but this relationship podcast hosted by comedian couple Naomi Ekperigin and Andy Beckerman is delightfully irreverent. Each episode feels like you're hanging out with two besties who just get it. They often have experts on the show to walk listeners through some of the most complicated aspects of being in a romantic partnership.
Dear Sugars
This podcast from WBUR offers "radically empathetic advice" from hosts Cheryl Strayed and Steve Almond. Years ago, Strayed was an advice columnist for Rumpus Magazine and later compiled her most popular columns into her book, Tiny Beautiful Things. In this podcast, Strayed and Almond tackle reader questions on topics ranging from emotional labor and sexless relationships to ghosting and parenting. The most unique attribute of Dear Sugars? Its empathetic delivery of advice.
I Will Teach You To Be Rich
A quick glimpse at Ramit Sethi's "I Will Teach You To Be Rich" podcast may lead you to think this one's just about money—but this podcast goes so much deeper than that. While finances are at the core of every episode (with each featuring a couple's unique financial situation), he dives into the psychology of the relationship itself along with each person's relationship with money. Financial stress is one of the most common contributing factors to break-ups and divorces, so getting aligned on this matter is key to a thriving relationship.
The Best Marriage Podcasts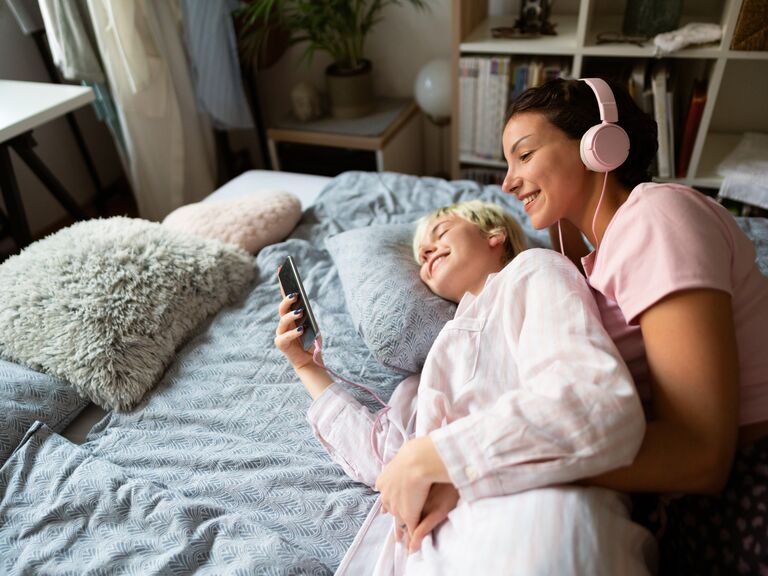 Even if you've lived together for ages or know each other inside and out, getting married can introduce you to a whole new ballgame. Conversations around lasting intimacy, child-rearing, health, in-laws and long-term planning come into play—all swirled into the chaos-meets-monotony of everyday life.
I Do Podcast
The "I Do" podcast is hosted by Chase Kosterlitz and produced by Sarah Kosterlitz, a formerly married couple more committed than ever to learning about relationships, and they do so by interviewing relationship experts, therapists and couples. This weekly podcast shares advice for young couples to improve their relationships and build successful and lasting love. With episodes like "What Mentally Strong Couple's DON'T Do" to "Unpacking Trauma" to "Juggling Love and Parenthood," there's something for every listener interested in the psychology behind relationships.
That Relationship Show
Two credentialed therapists, Naomi Rather (LCMHC) and Deborah Curtis (LICSW), team up in this honest podcast about married life. The two marriage counselors have worked with couples over the last decade and they bring that fine-tuned insight and expertise to this monthly podcast. Their speciality is "Emotionally Focused Therapy" (EFT), and their goal is to help couples who feel disconnected from each other rediscover and strengthen their bond. Podcast topics range from maintaining a connection while raising kids to developing communication skills for a secure love.
Where Should We Begin?
What would a top relationship podcast list be without a nod to Esther Perel, The New York Times bestselling author and renowned relationship therapist? Perel has been a practicing psychotherapist in New York City for more than 35 years, while also serving as an organizational consultant for Fortune 500 companies around the world. Suffice to say, this iconic therapist has seen and heard it all when it comes to relationships. This female-led relationship podcast is unique in that as listeners, we get to be flies on the wall to Perel's couples therapy sessions with real couples as she helps them navigate the issues that brought them to her. The topics covered are often quite profound, covering everything from infertility to infidelity.
The Best Dating Podcasts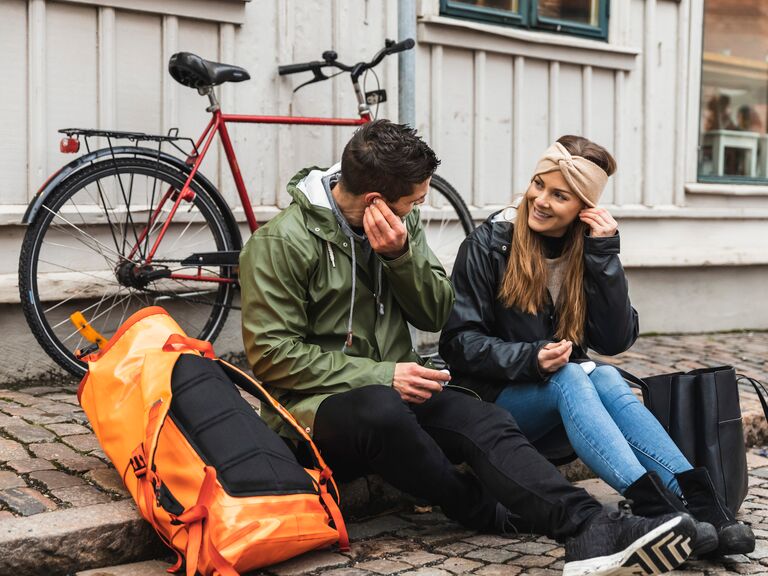 Dating in the modern world is not for the faint of heart! Add any of these dating podcasts to your listening queue for some legit insights, humor and advice on the topic.
Love Life with Matthew Hussey
Matthew Hussey has dedicated his career to helping people navigate the complexities of dating. His raw and honest advice empowers you to go after what you deserve—and settle for nothing less. He hosts a top-ranked dating channel on YouTube, has penned bestselling books and leads popular in-person dating advice retreats. His weekly podcast, Love Life, offers practical advice, hard-won wisdom and navigates the beautiful mess of finding and maintaining fulfilling love.
Dating Kinda Sucks
As you can gather from the title, this podcast hosted by self-described "serial dater" Sarah G and comedian Adam Avitable doesn't beat around the bush. It fully acknowledges that modern dating is a beast to navigate and offers advice that deeply resonates, while also making you laugh. It also does a great job of commenting on pop culture moments and how they relate to dating. Recent episodes include "Is Barbie Too Hard on Men?" and "Dating While Broke."
Why Won't You Date Me?
Nicole Byer has been single for decades—but that's the least interesting thing about her. If you've ever been single (everyone, raise your hand!) or your most hilarious, wonderful friend is single and you've wondered why, then this is the dating podcast for you. Byer dives into answering this question for herself through chatting with comedians, friends and even ex-flings. With her guests' wide-ranging experiences and personalities, this share-worthy podcast does an excellent job answering some of life's toughest questions with equal parts humor and insight.
The Best Relationship Podcasts About Sex and Intimacy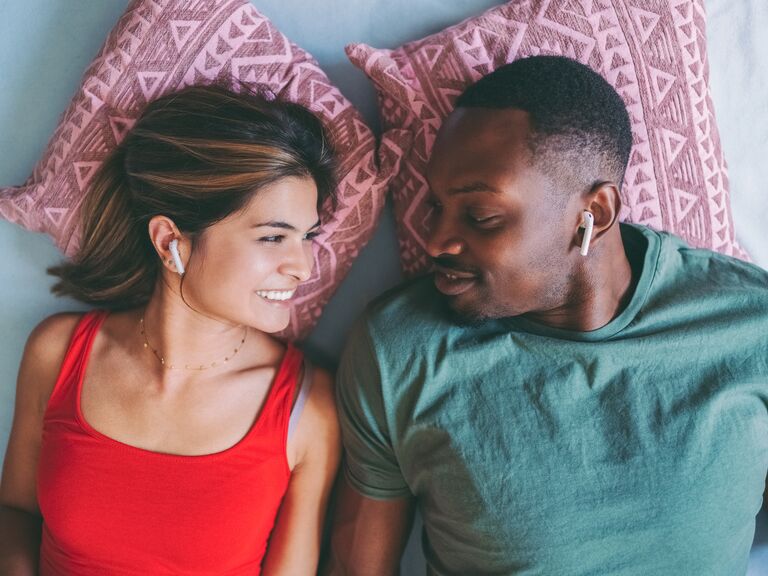 Not every relationship podcast is keen about diving into the topic of sex, and yet this can be one of the most important aspects of any relationship. From getting on the same page regarding intimacy to broadening your sexual horizons together, give these relationship podcasts about sex a listen.
Better in Bed
Certified sex coach and sex educator Sara Tang leads this intimate podcast on understanding sex in today's world. It's honest and informative, but still offers a sense of lightheartedness. And alongside expert guests who engage in lively banter, Tang covers everything from jealousy in polyamorous relationships to achieving work-sex life balance to yoni massage, sex parties, prostate play and beyond.
Death, Sex & Money
If you took a poll of everyone in a romantic relationship and asked about their toughest times, the majority would likely mention at least one of these three things. But when certain topics are made taboo by society, they can become even more difficult for couples to navigate in private. The premise of this podcast about relationships and life is to talk about the things often left out of polite conversation. The format features host Anna Sale interviewing different people—some famous, most often not—about their most intimate stories and private life moments as they relate to (you guessed it!) death, sex or money.
Authentic Sex
No sex-related topic is off the table in this podcast hosted by Australia's leading sexologist, Juliet Allen. She's known for her matter-of-fact approach to sex, pleasure and relationships, which she brings to her conversations with leaders in the field of sexuality. Topics range from masturbation and orgasmic births to building sexual tension, improving libido, communicating your sexual desires, giving great oral sex and keeping intimacy alive through pregnancy and parenting.