15 Actually Helpful Relationship Books Every Couple Should Read
They just may change the course of your partnership.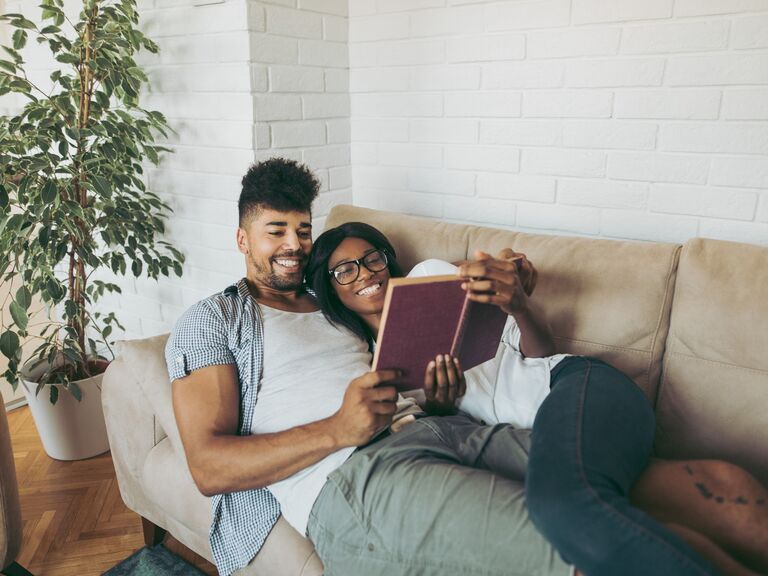 Photo: EmirMemedovski / Getty Images
We have included third party products to help you navigate and enjoy life's biggest moments. Purchases made through links on this page may earn us a commission.
Falling in love? Some argue that's the easy part. Things get a bit more complicated once you've begun unwrapping yourselves from the "honeymoon phase" cocoon and enter the realities of everyday life. This phase is a bit tricky to navigate—but equipping yourself with insights via excellent relationship books can help you both steer the (sometimes wayward) ship of maintaining deep, fulfilling love.
"As we grow and evolve while we are in a relationship, we continue to learn things about ourselves and it can feel great to continue to share these pieces with your partner," explains Leanna Stockard, LMFT, a licensed marriage and family therapist. "It is also important to continue to prioritize one another's needs and wants throughout your relationship."
Thumbing through the best relationship books helps you achieve all the above, allowing you and your partner to work toward a lasting love that is deeply fulfilling and rewarding. Not sure which books on relationships are worth your time and dollars? We've rounded up our favorites below.
The Love Prescription: Seven Days to More Intimacy, Connection, and Joy by John and Julie Gottman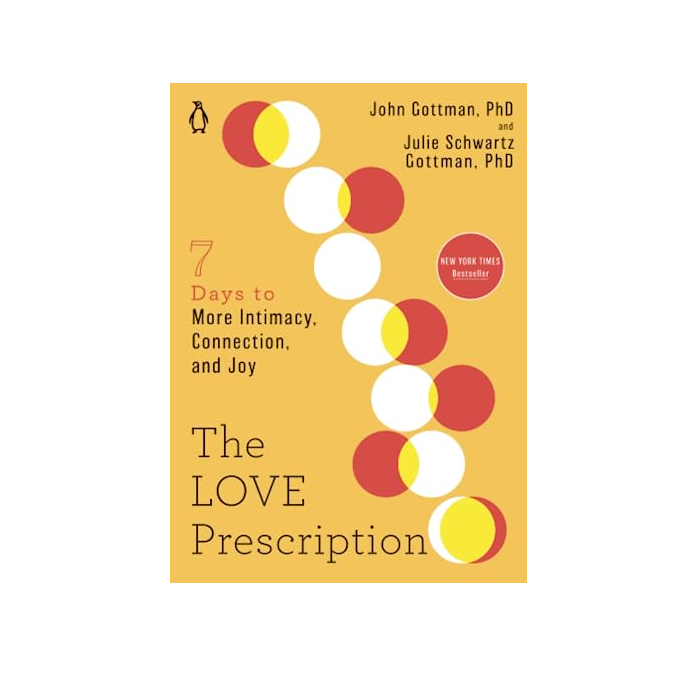 Drs. John and Julie Gottman have dedicated their lives to understanding relationships via their work as researchers and clinical psychologists. Published in late 2022, Seven Days to More Intimacy, Connection, and Joy asks the question, "What makes love last—and what makes it fall apart?" It breaks down much of the Gottmans' research in bite-sized, easy-to-understand language with a clear action plan you can initiate as soon as today.
Atlas of the Heart: Mapping Meaningful Connection and the Language of Human Experience by Brené Brown
In this New York Times bestseller, research professor and relationship expert Brené Brown takes the reader on a journey through 87 emotions and experiences that define humanity. Along the way, she teaches skills that help build meaningful connections. She writes, "If we want to find the way back to ourselves and one another, we need language and the grounded confidence to both tell our stories and be stewards of the stories that we hear."
We Over Me: The Counterintuitive Approach to Getting Everything You Want from Your Relationship by Khadeen and Devale Ellis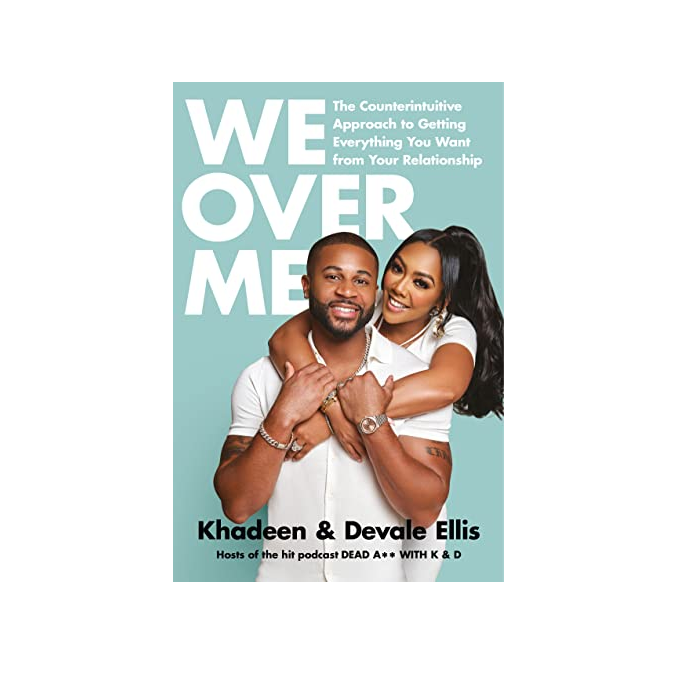 Who better to write a book on relationships than a couple who's weathered 20 years together—including bouts of long-distance relationships, financial instability and raising four children. In this New York Times bestseller, Khadeen and Devale write with refreshing transparency, sharing the behind-the-scenes mess of their own relationship and offering candid advice to their readers along the way.
Hold Me Tight: Seven Conversations for a Lifetime of Love by Dr. Sue Johnson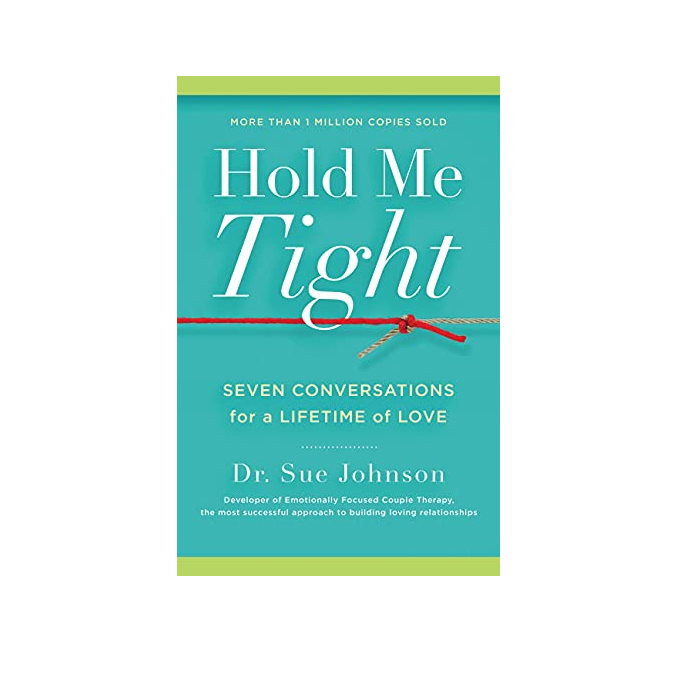 In this iconic relationship book by British clinical psychologist and couples therapist Dr. Sue Johnson, the reader explores "emotionally focused therapy" to help enrich their relationship. The conversations and topics addressed are meant to re-establish a safe emotional connection, strengthen attachment between the couple and gently heal past hurts.
Where Should We Begin? by Esther Perel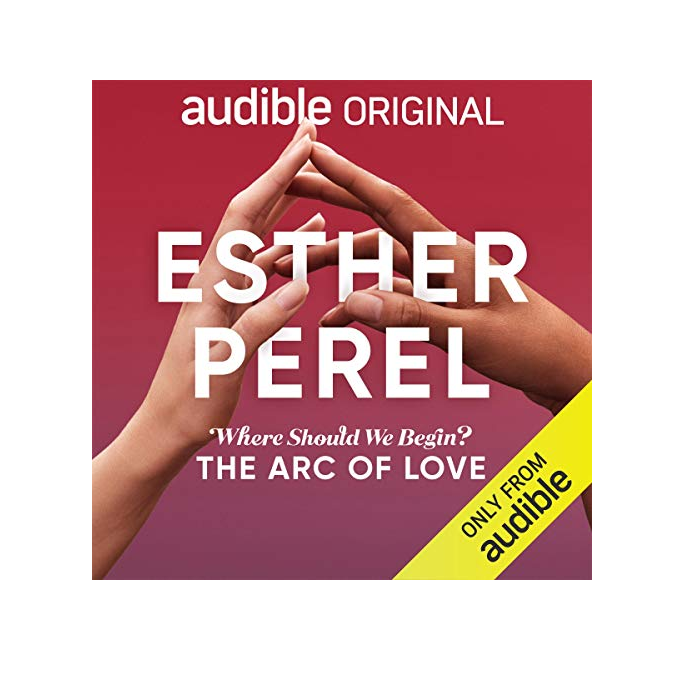 Esther Perel, a renowned relationship expert and psychotherapist, is heralded for her fresh takes on modern love and all the complications that can arise in our world today. She peels back the emotional layers of love via real, intimate conversations with some of her own patients in her recent audiobook, Where Should We Begin?. Listening can help you understand that each couple has their own struggles, and Perel's remarkable insights will undoubtedly resonate.
Attached: The New Science of Adult Attachment and How It Can Help You Find—and Keep—Love by Amir Levine, MD, and Rachel Heller, MA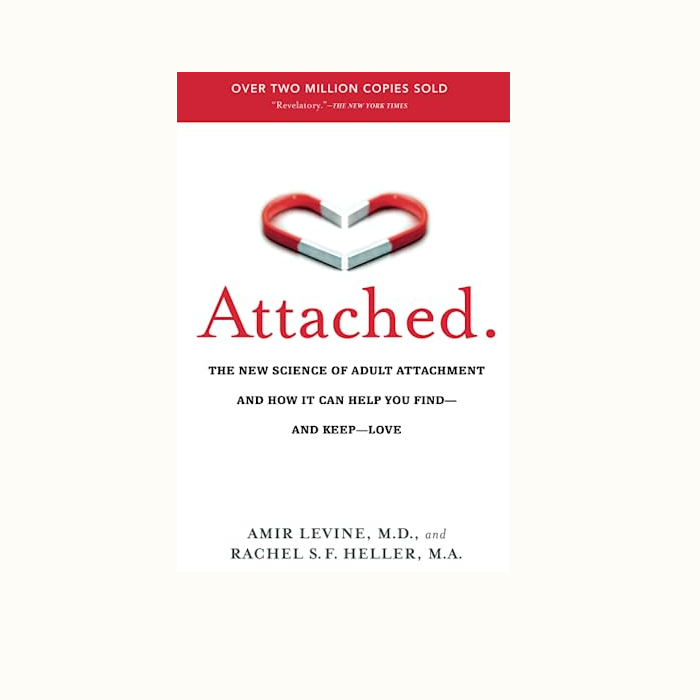 Are you familiar with attachment theory? This relationship book offers a deeper dive into the topic by explaining each of the different types of attachment. In doing so, the reader better understands their own approach to relationships—as well as their partner's—which can help them better sustain love and trust in their relationship.
We Do: Saying Yes to a Relationship of Depth, True Connection, and Enduring Love by Stan Tatkin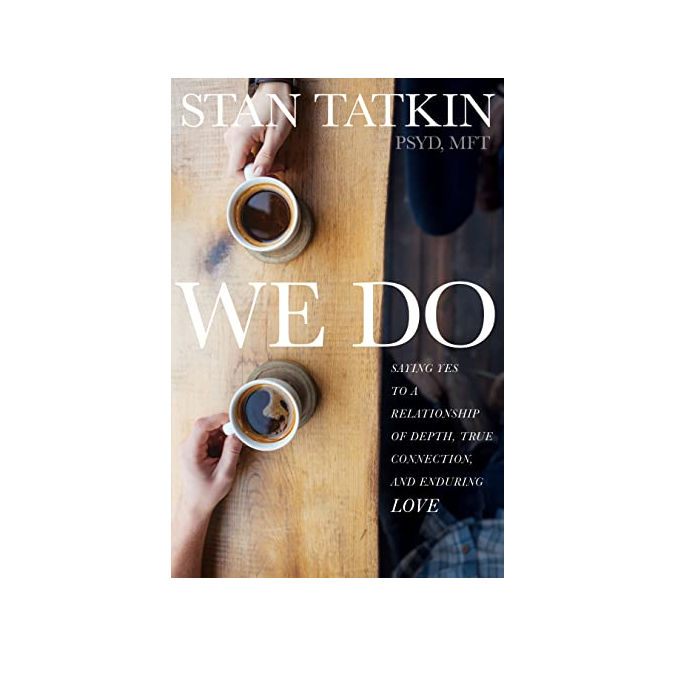 Committing to a lifetime together is one of the most exciting endeavors you'll ever make. As beautiful as marriage is though, it comes with some notable highs and lows. So how do you weather the storm? In We Do, psychologist Stan Tatkin offers a groundbreaking guide that allows couples to build a strong foundation that can sustain lasting love—even when things get hard.
All About Love: New Visions by Bell Hooks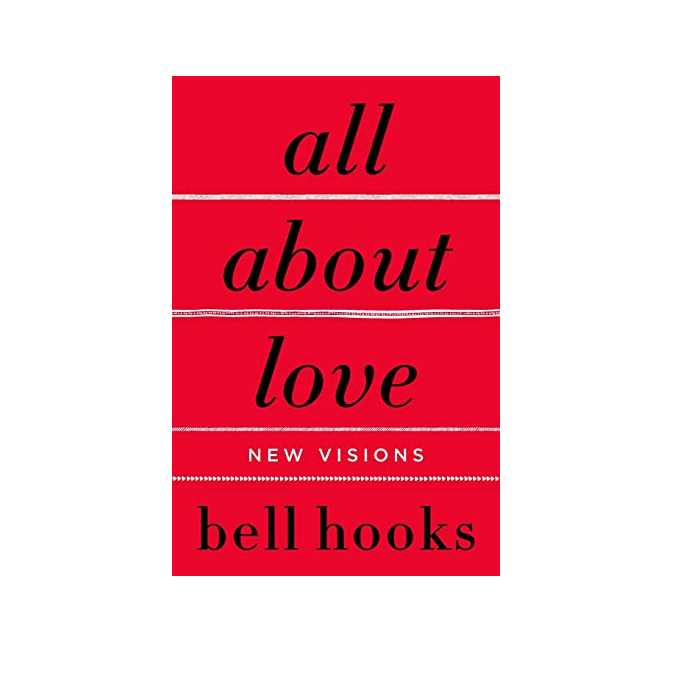 Author Bell Hooks has been named as one of Utne's "100 Visionaries Who Can Change Your Life," and this book might just do that for you and your partner. It challenges the cultural definition of "love" (one that's infused with sex, passion and desire), and instead offers a new path toward connection that feels sacred, redemptive, and healing.
How to Listen with Intention: The Foundation of True Connection, Communication, and Relationships by Patrick King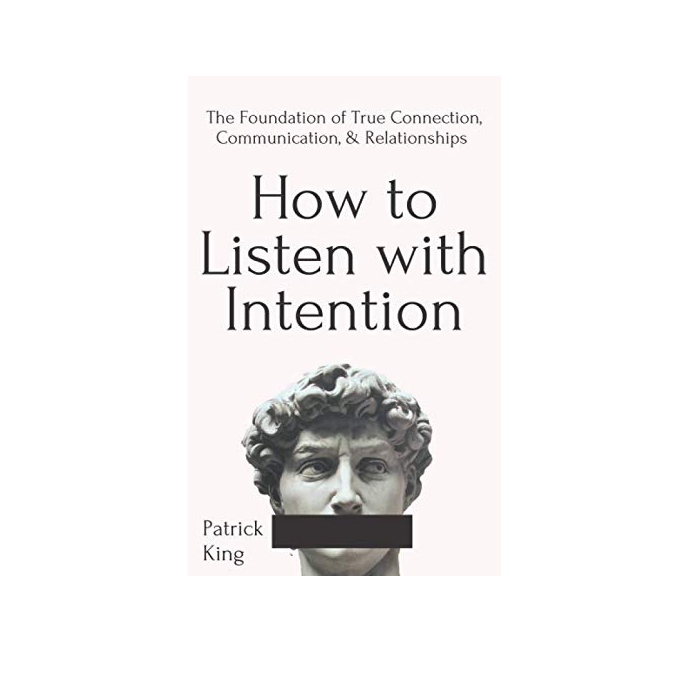 Connecting authentically with others—including our own partner—is arguably more difficult than it's ever been before thanks to an infinite amount of distractions. How often have you sat together, hours on end and screen glowing, but didn't really connect? Here, author Patrick King helps readers build deep relationships, increase their emotional intelligence and become trusted allies.
The Course of Love: A Novel by Alain de Botton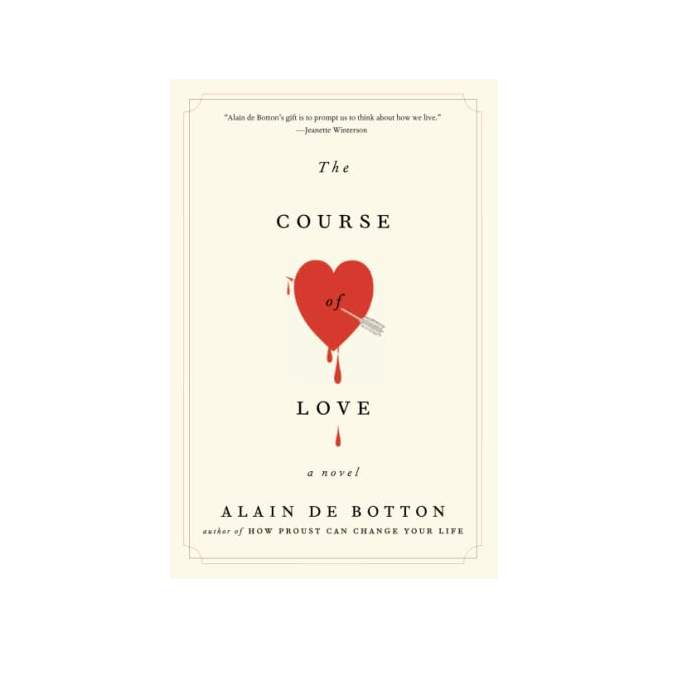 Modern-day philosopher and best-selling author Alain de Botton has sparked attention for his refreshing essays (like "Why You Will Marry the Wrong Person," published in the New York Times). The Course of Love is not just a relationship book, but rather a romance novel that explores how love can survive and thrive in the long term. Each page inspires the reader to reflect on their own experiences and to show up more authentically in their relationship.
The Self-Love Workbook by Shainna Ali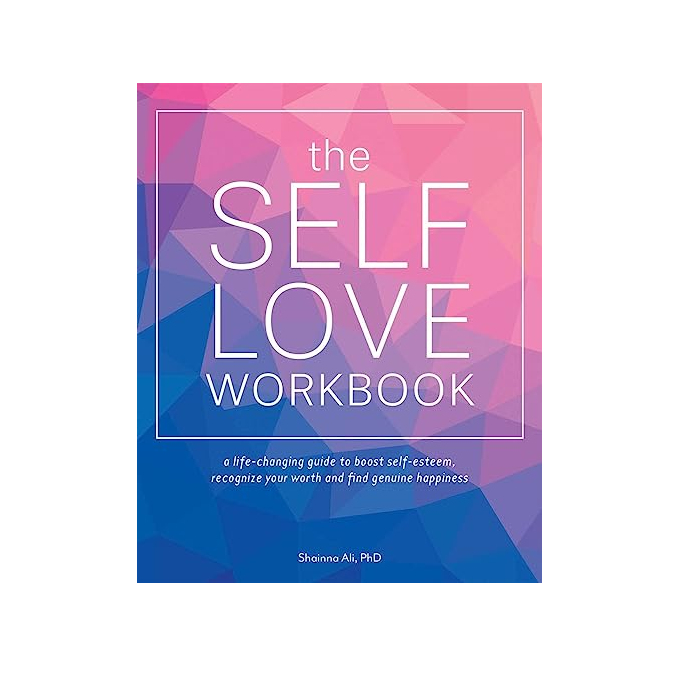 Sometimes in order to improve and strengthen our relationships, we must look deep within ourselves. Created by mental health counselor Dr. Shainna Ali, The Self-Love Workbook is a self-help relationship book that's loaded with constructive and action-based advice and exercises so you can transform your attitude, emotions and life outlook. (Consider buying two copies and working on the prompts side-by-side with your partner.)
The New "I Do": Reshaping Marriage for Skeptics, Realists, and Rebels by Susan Pease Gadoua and Vicki Larson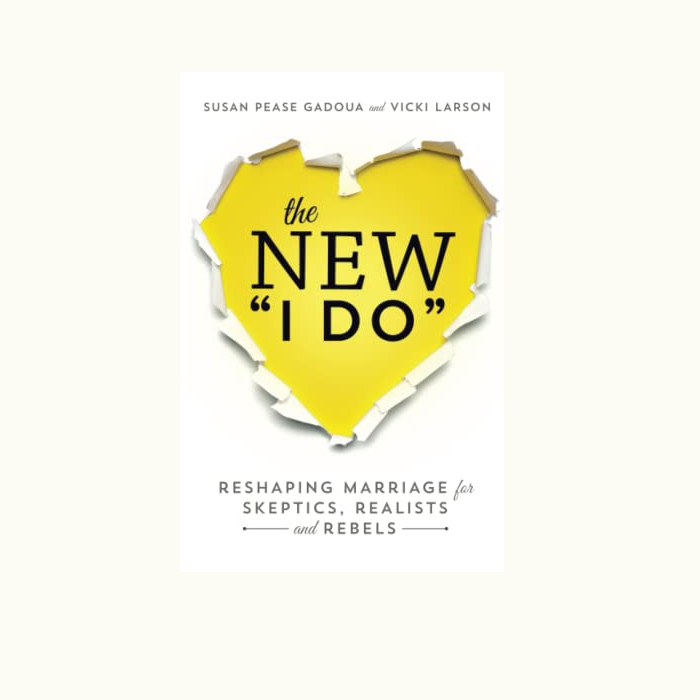 Therapist Susan Pease Gadoua and journalist Vicki Larson team up in this relationship book for couples that offers a broad look at the modern marriage landscape. It serves as a guide for couples navigating a relationship that may not fit the traditional framework of the past, such as parenting marriages, comfort/safety marriages and beyond.
Lighter: Let Go of the Past, Connect with the Present, and Expand the Future by Yung Pueblo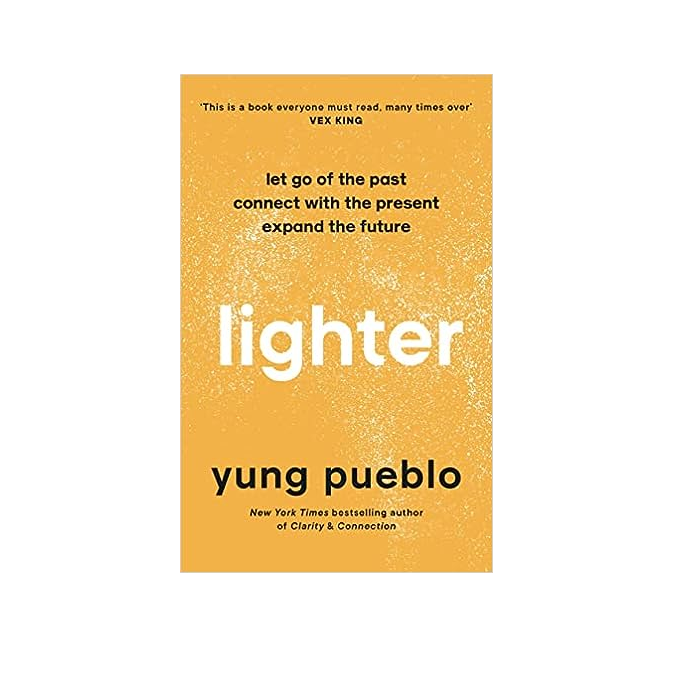 Yung Pueblo is known for his beautiful poetic prose which invites the reader to pause and reflect. Lighter focuses on deep introspection, and challenges you to practice transparency within yourself. "As you practice radical honesty...distance decreases and your mind starts to become calmer," he writes. "Telling yourself the truth is the beginning of inner harmony. This harmony immediately makes your relationships more vibrant."
No More Fighting: The Relationship Book for Couples: 20 Minutes a Week to a Stronger Relationship by Alicia Muñoz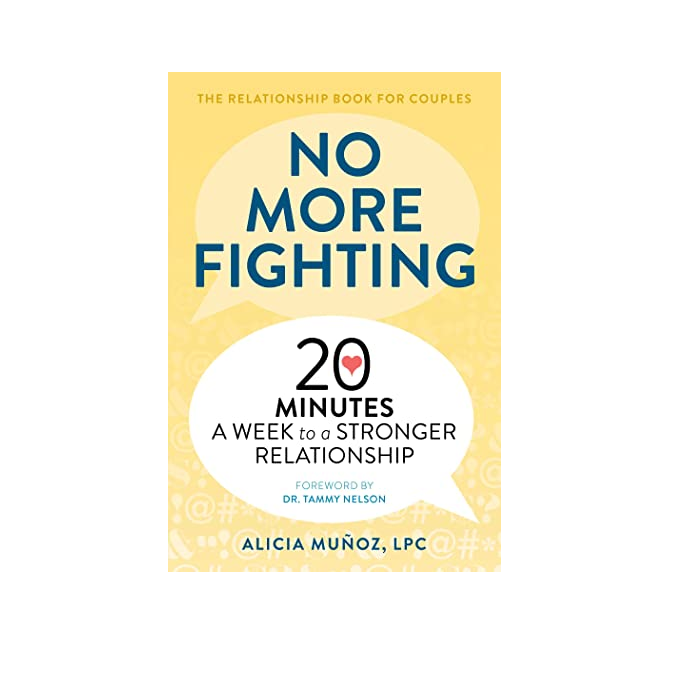 Fighting happens in every relationship, and friction can even signal that the passion's still there. However, there are rules to this heated communication and once you begin following them, it allows more room to hear each other and work as a team toward a happy future. No More Fighting is a workbook you can tackle together that covers everything from communicating more clearly about sex, blind spots, and more.
8 Rules of Love: How to Find It, Keep It, and Let It Go by Jay Shetty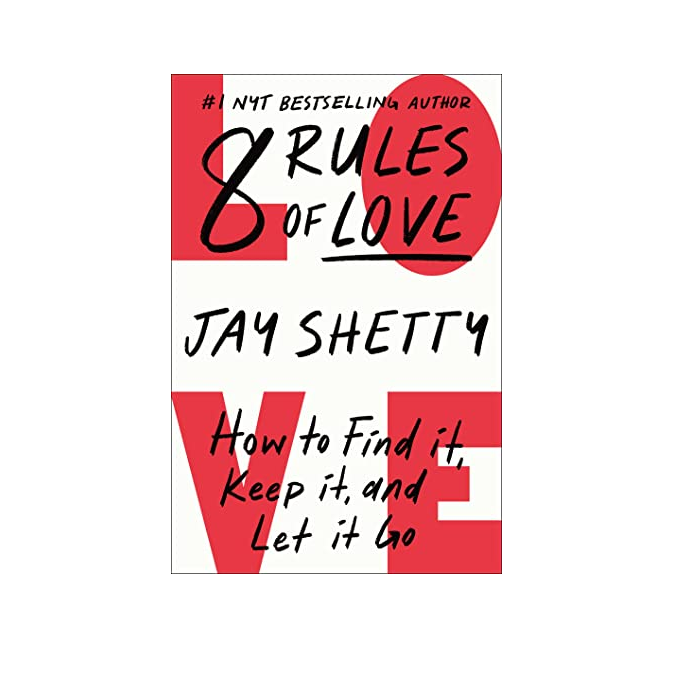 "You want to go on a journey with someone, not make them your journey," writes author Jay Shetty in this relationship book that caters to modern-day lovers. It's just one bit of wisdom you'll find within its pages, which asks the reader to take a second to truly focus and learn how to love.