We Chose the Perfect Rent the Runway Dresses for All Your Wedding Events
From the engagement party to bridesmaid dresses, you'll love these looks from Rent the Runway.
by Ivy Jacobson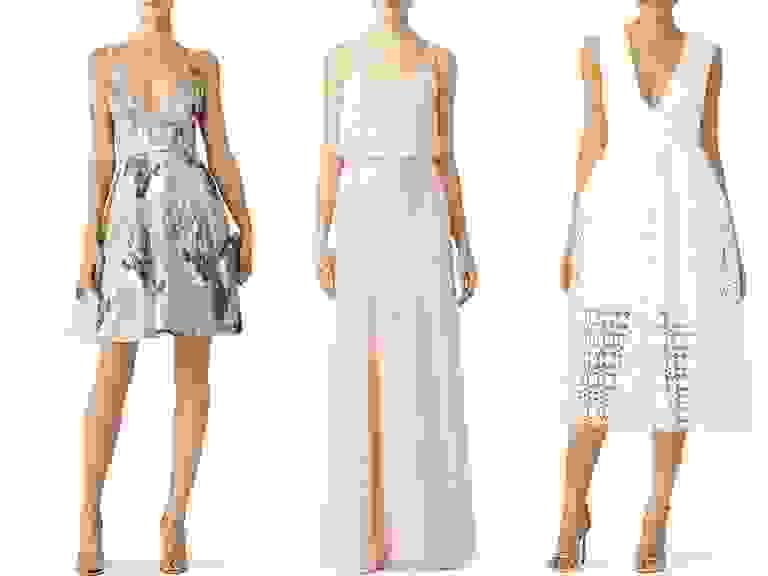 When you're a bride-to-be, there are a lot of dress choices to make besides your wedding dress. That's why The Knot participated in Rent the Runway's Ladies Who Celebrate event series, featuring three companies founded by women, on June 14 in New York City. Along with Danit and Julia from Bloomerent, who spoke about recycling your wedding flowers and gave out bouquets, and Kristine and Marisa from Speech Tank, who helped attendees with speech thought starters and toasting tips, The Knot editor Kristen Maxwell Cooper hand-selected the best bridal, bridesmaid and guest looks to rent for all wedding events, and gave fashion tips throughout the night.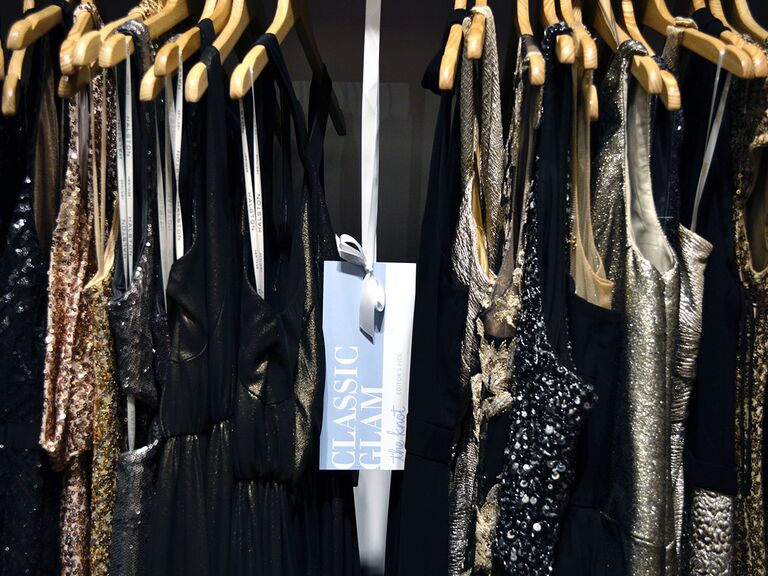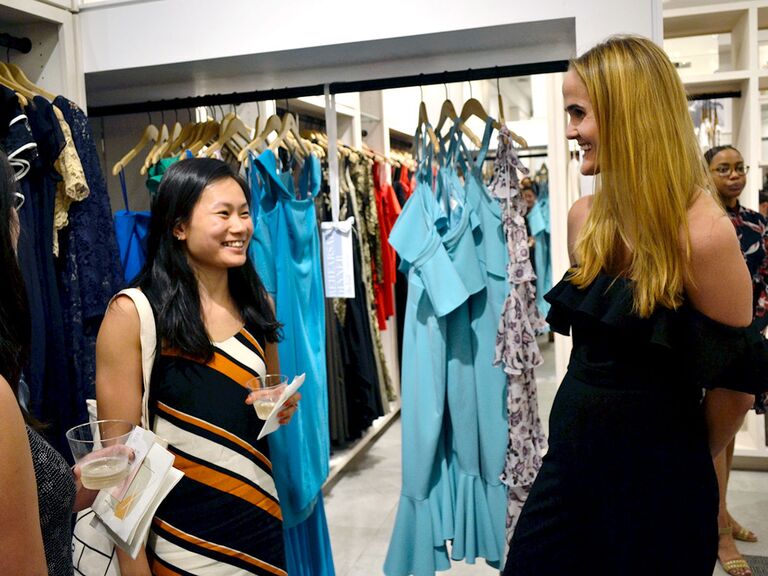 Take a look at all of The Knot picks below, separated by category.
For the Bride:
Engagement Party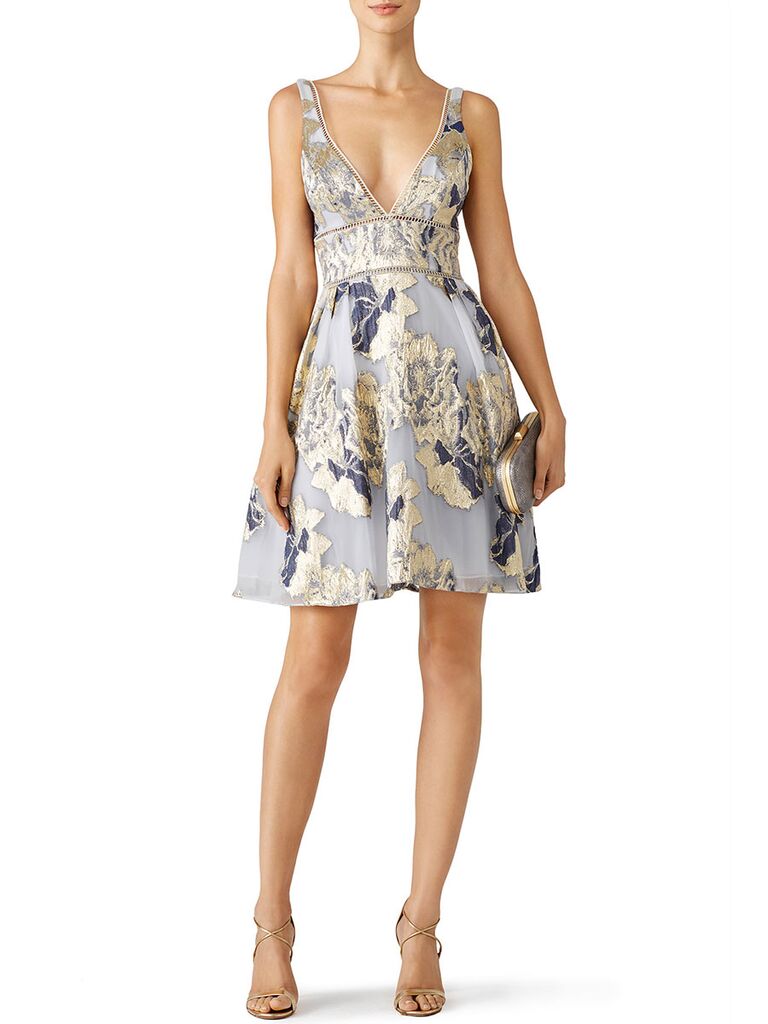 Marchesa Notte metallic floral cocktail dress, from $105 to rent, RenttheRunway.com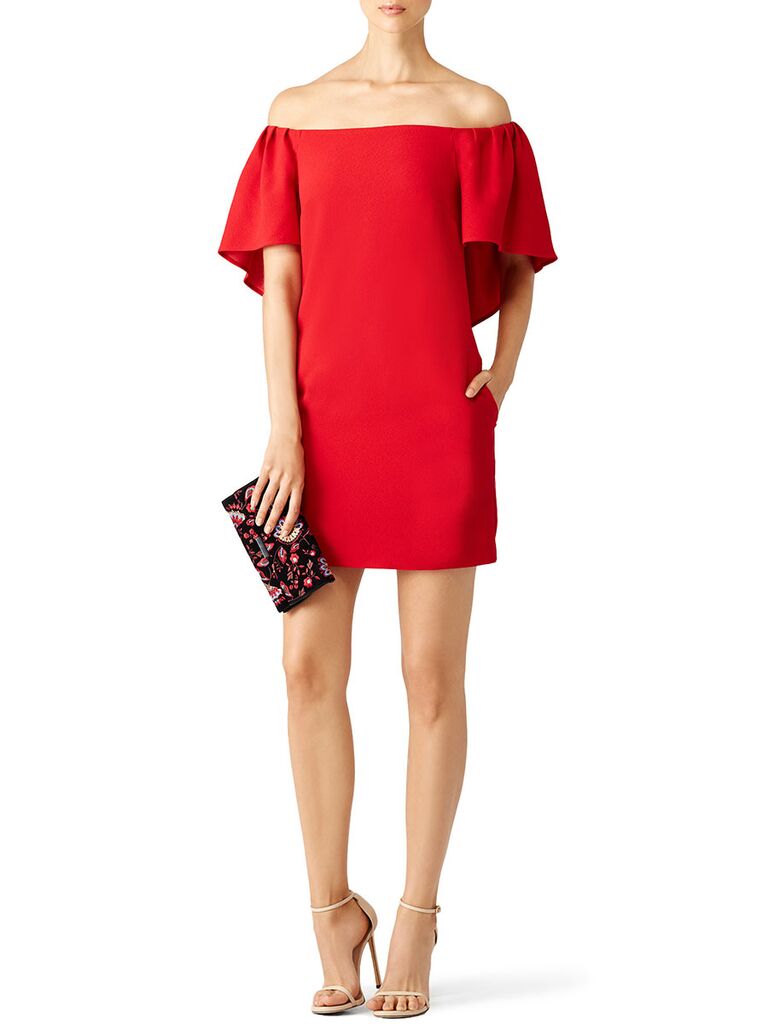 Trina Turk Zeal red dress, from $40 to rent, RenttheRunway.com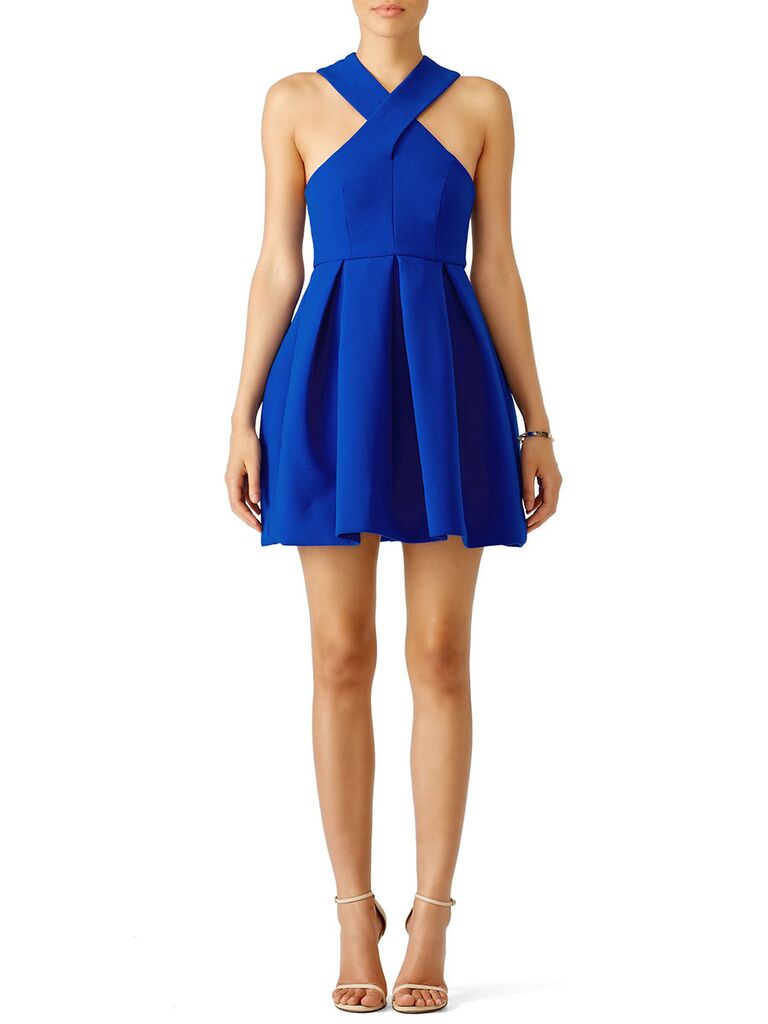 AQ/AQ Maverick blue minidress, from $30 to rent, RenttheRunway.com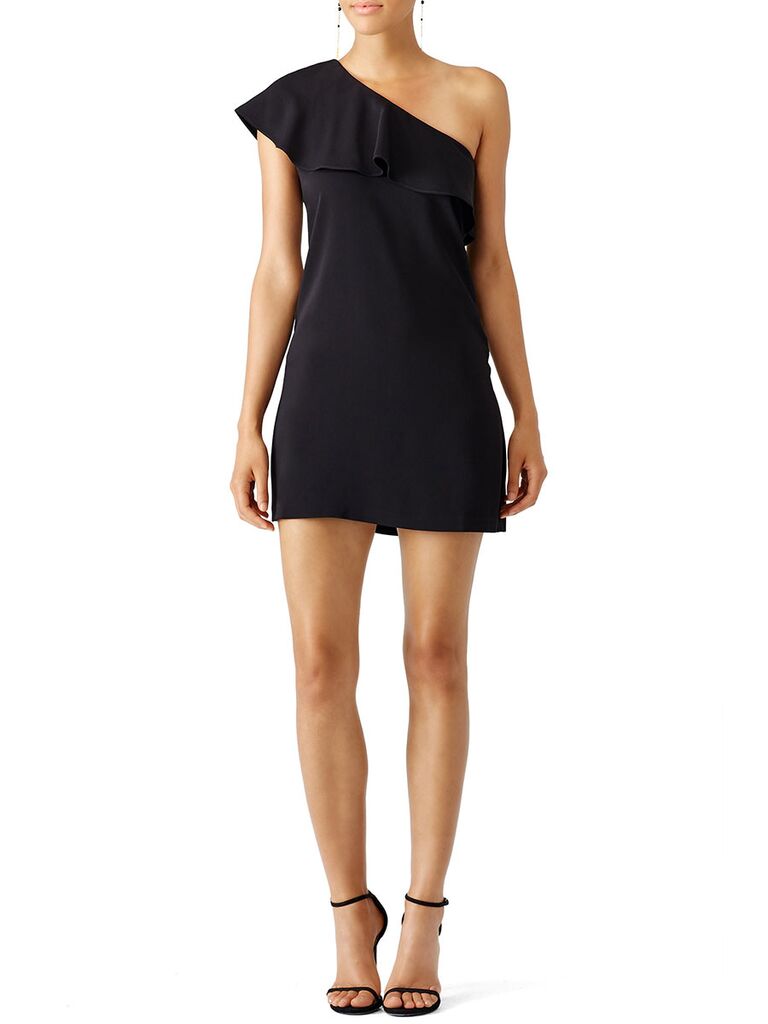 Cooper & Ella Brooke black dress, from $30 to rent, RenttheRunway.com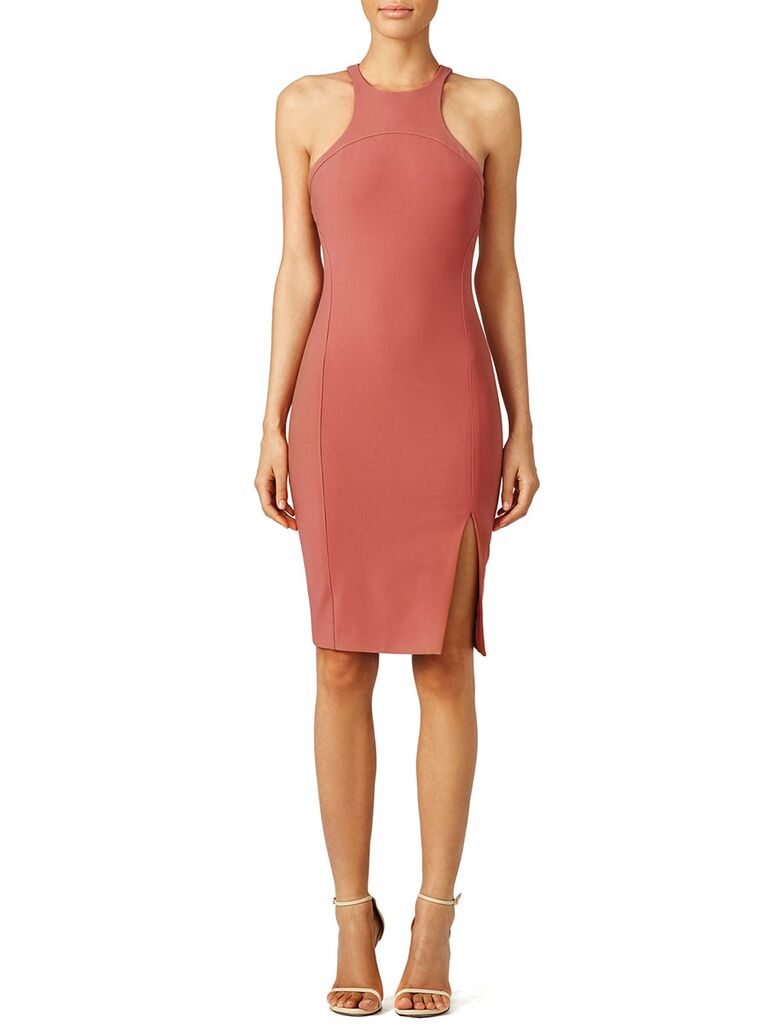 Elizabeth and James Hout dress, from $60 to rent, RenttheRunway.com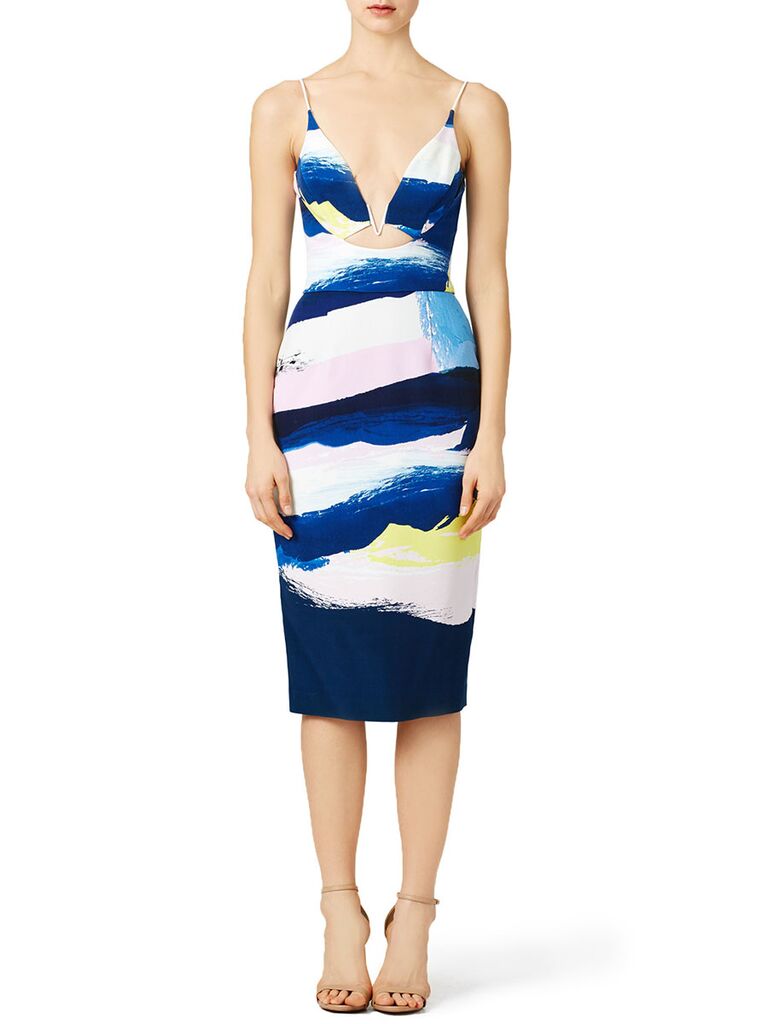 Nicholas Color Splash dress, from $80 to rent, RenttheRunway.com
Bridal Shower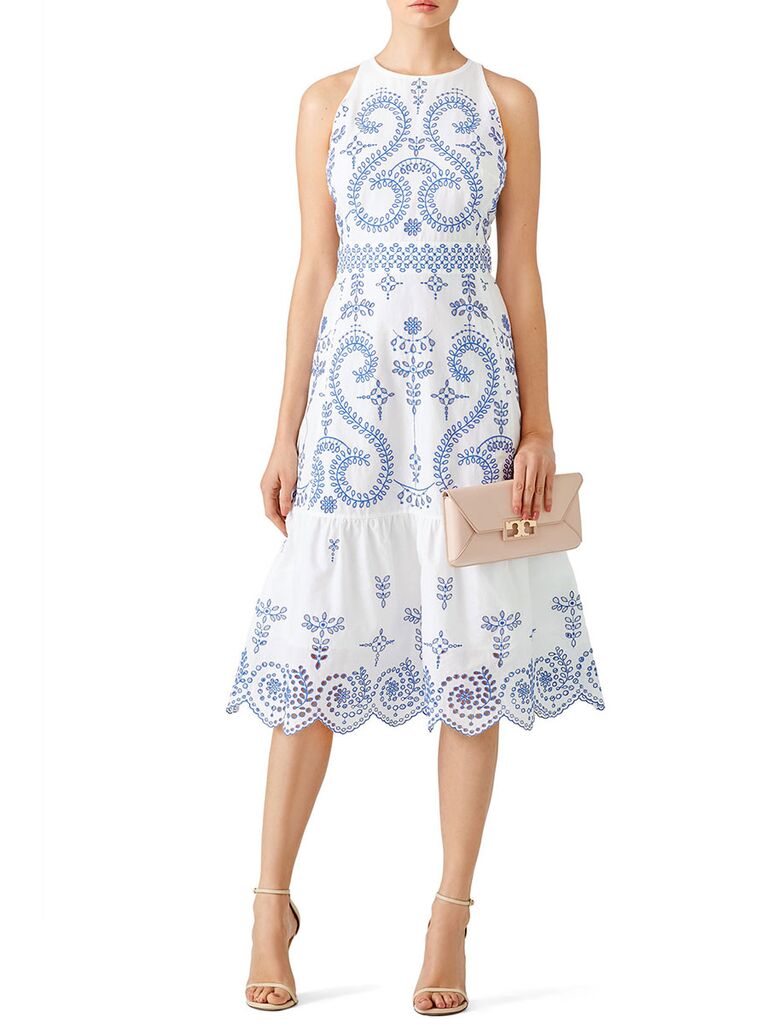 Tory Burch Mariana floral dress, from $100 to rent, RenttheRunway.com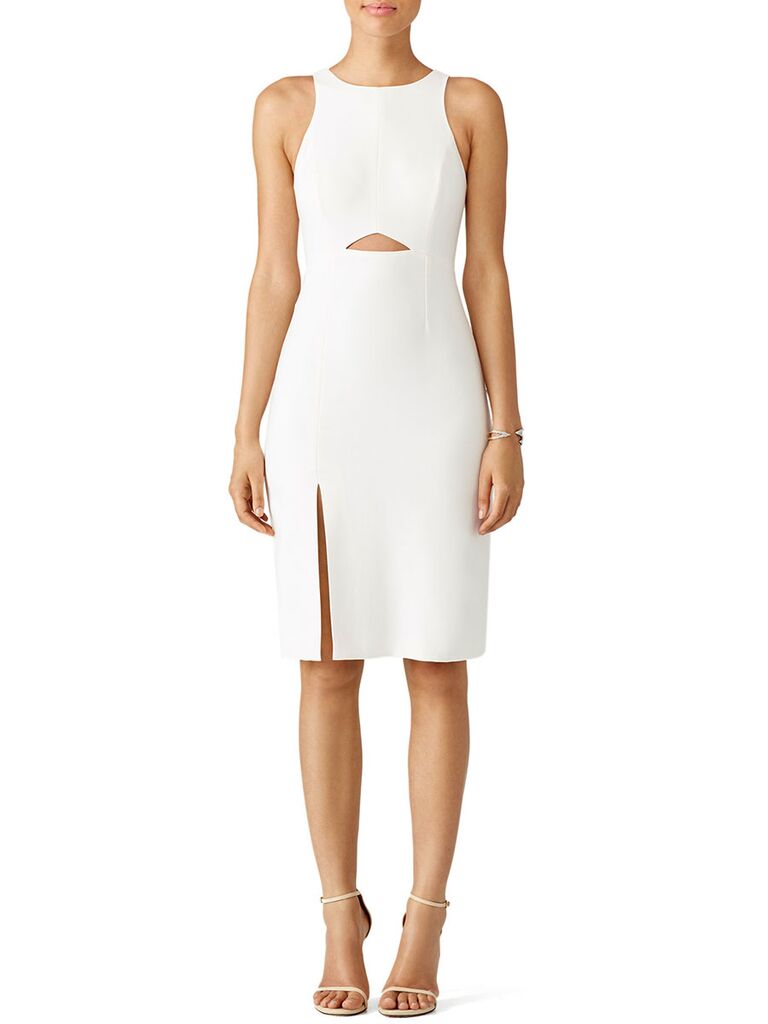 Halston Heritage white cutout dress, from $30 to rent, RenttheRunway.com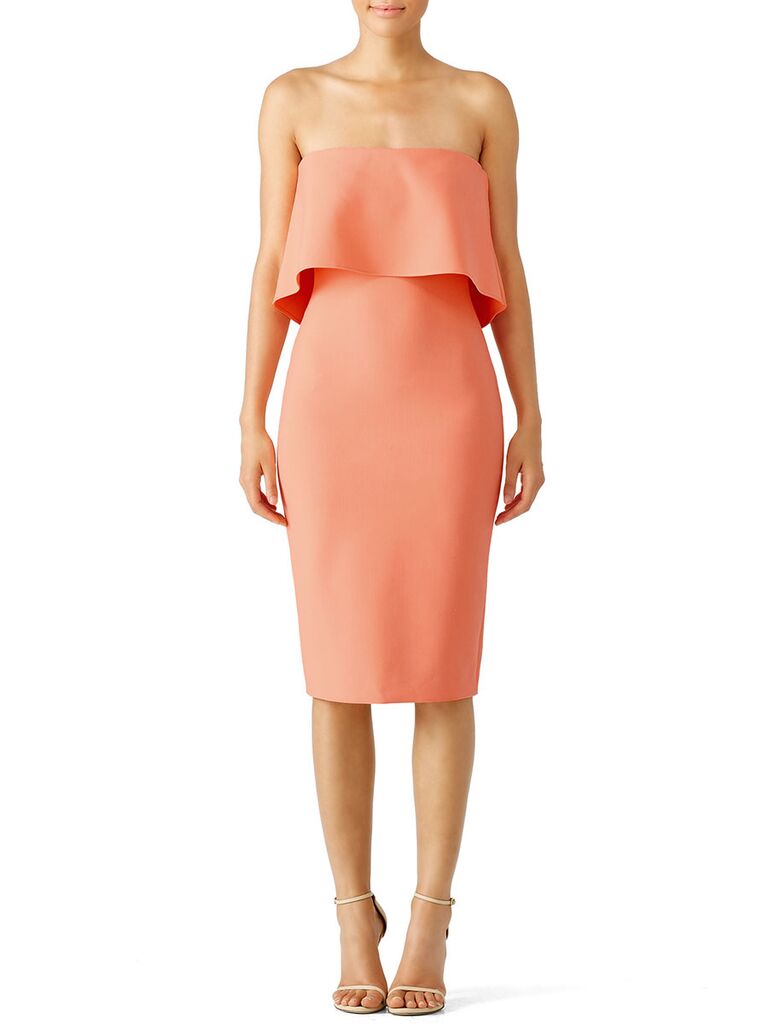 Likely Driggs apricot dress, from $30 to rent, RenttheRunway.com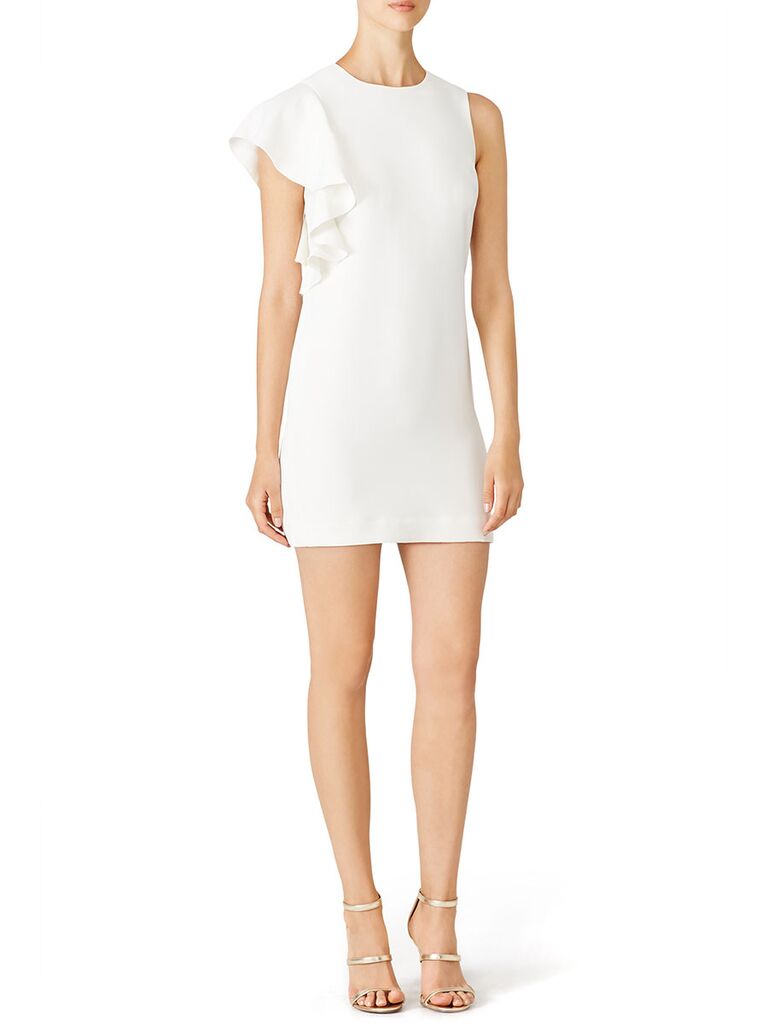 Elizabeth and James Luca ruffle dress, from $45 to rent, RenttheRunway.com
Stylestalker Garden Floral asymmetrical dress, from $35 to rent, RenttheRunway.com
Rehearsal Dinner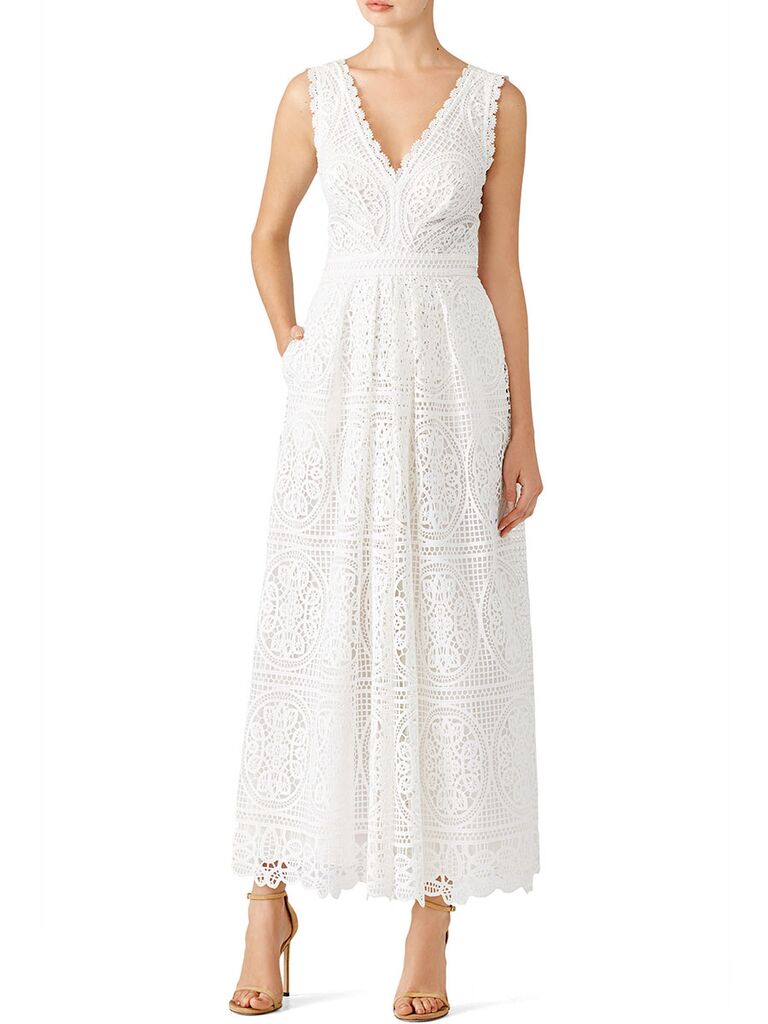 Temperley London white lace jumpsuit, $195 to rent, RenttheRunway.com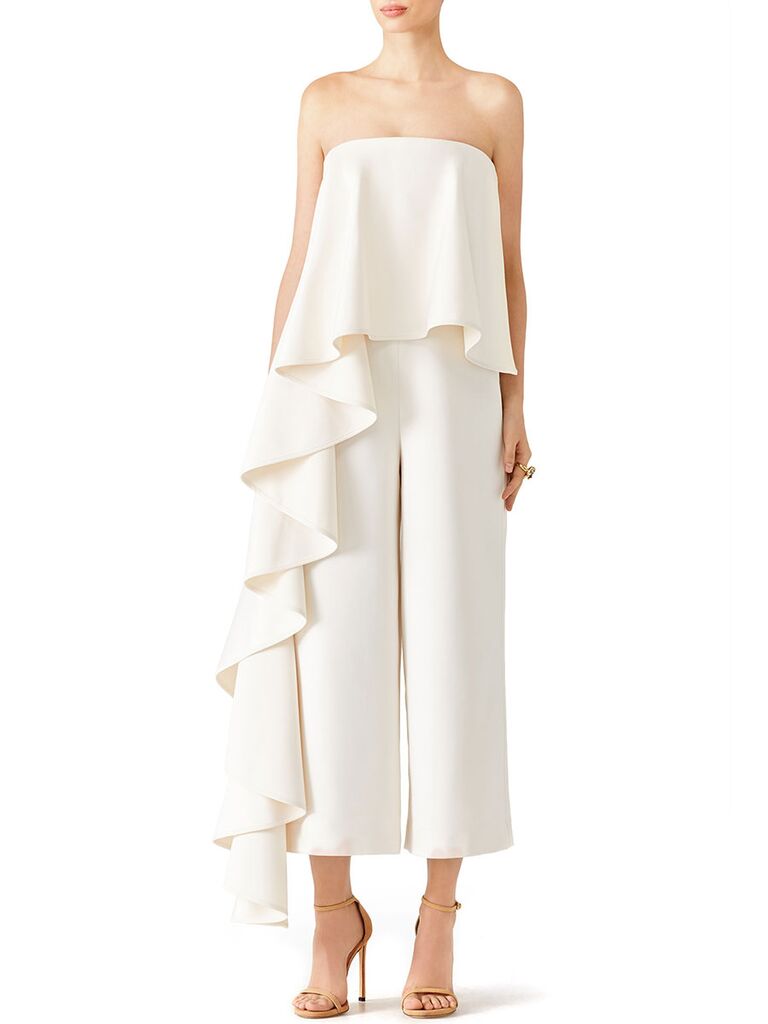 Solace London Cecilia cream jumpsuit, from $85 to rent, RenttheRunway.com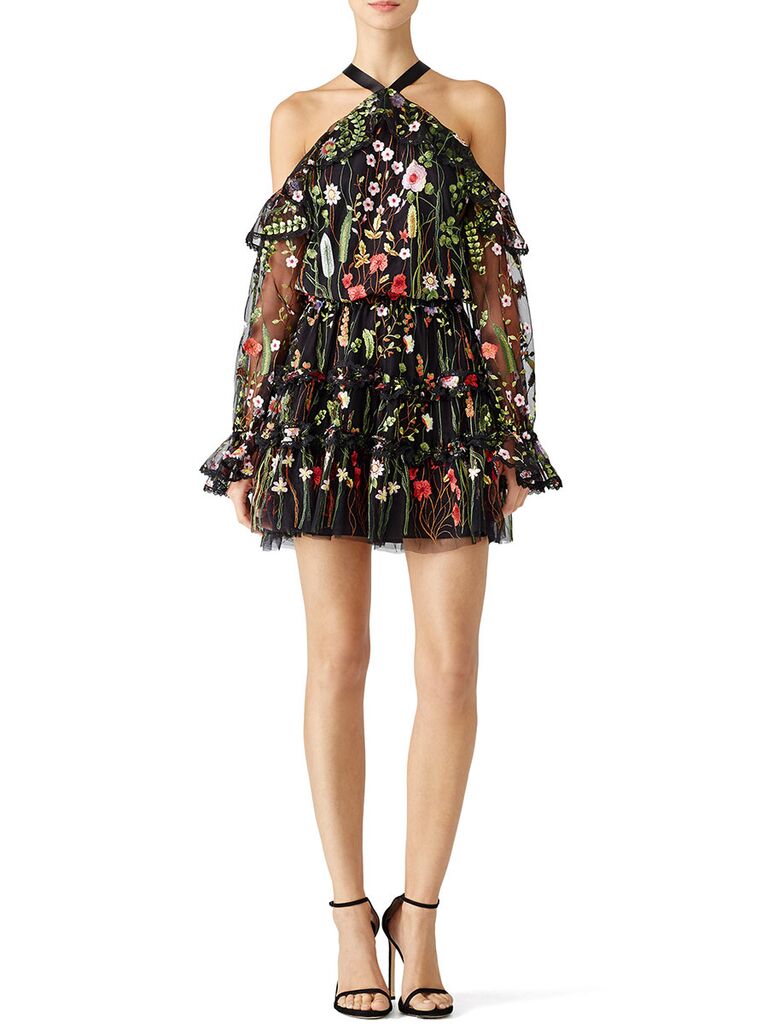 Alexis Adeline black floral dress, from $80 to rent, RenttheRunway.com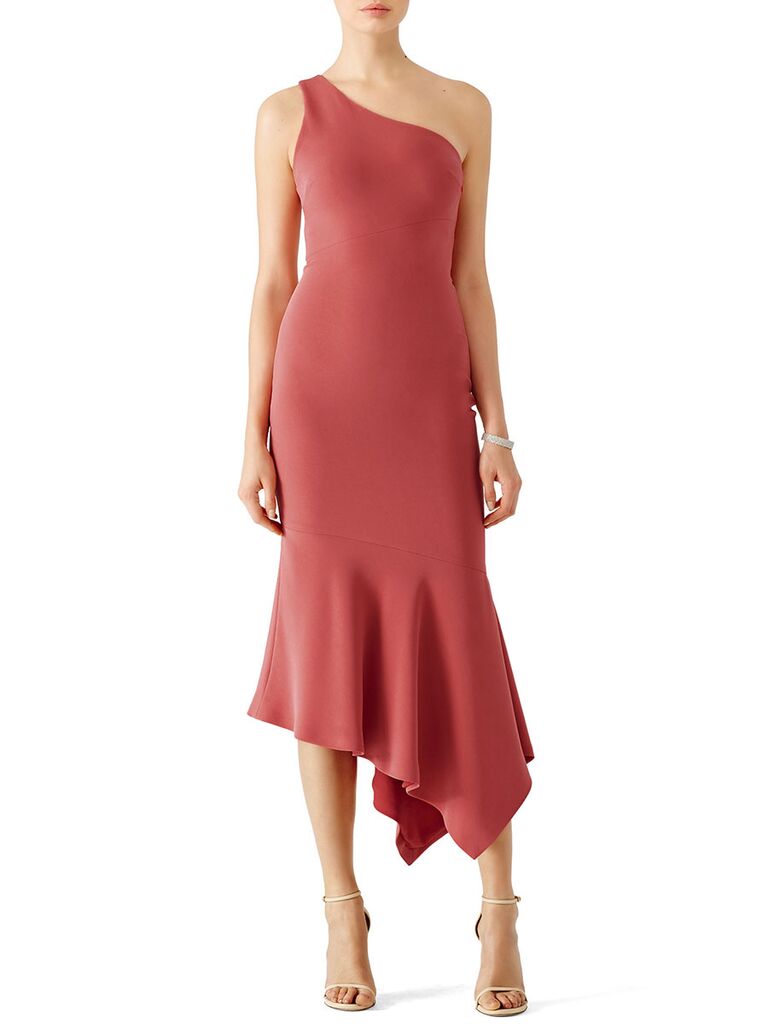 Cinq à Sept Dulcina pink dress, from $50 to rent, RenttheRunway.com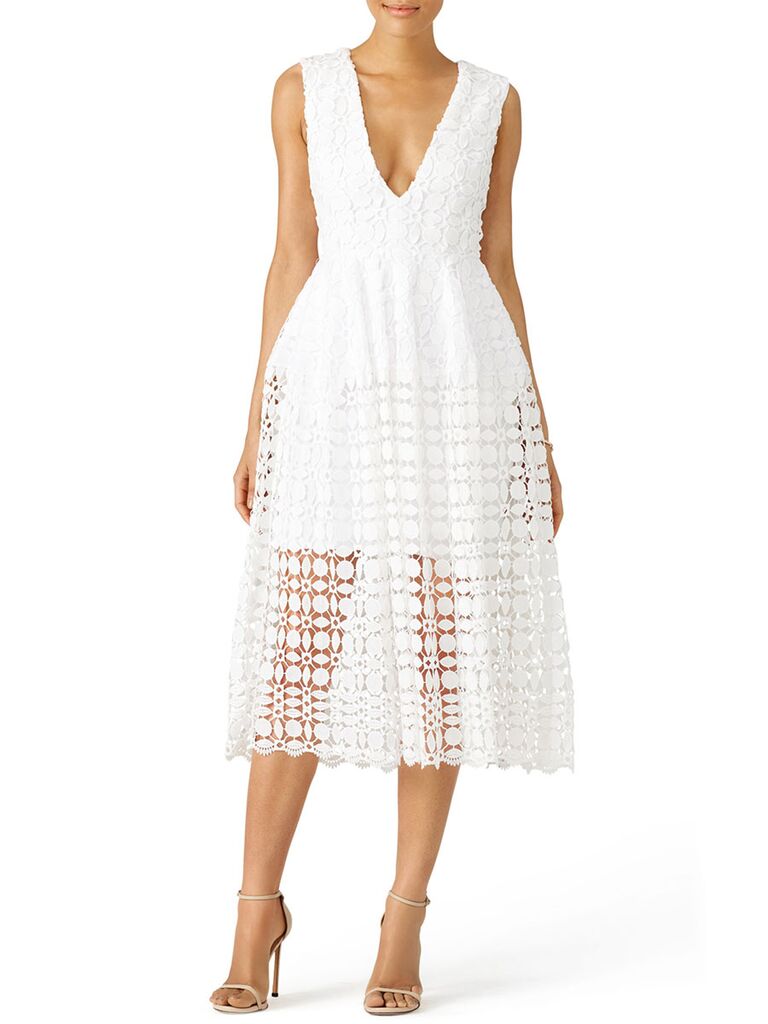 Nicholas tiered lace dress, from $75 to rent, RenttheRunway.com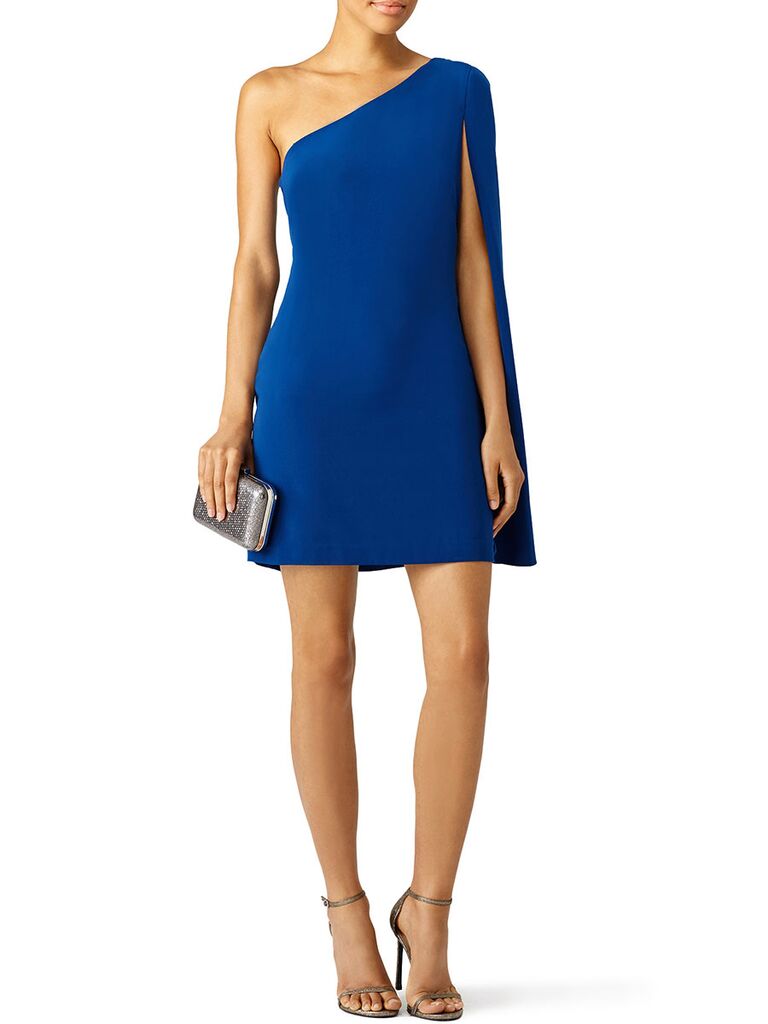 Jill Jill Stuart sapphire cape shift dress, from $45 to rent, RenttheRunway.com
For the Bridesmaids:
Romantic 
Slate & Willow yellow lace midi dress, from $35 to rent, RenttheRunway.com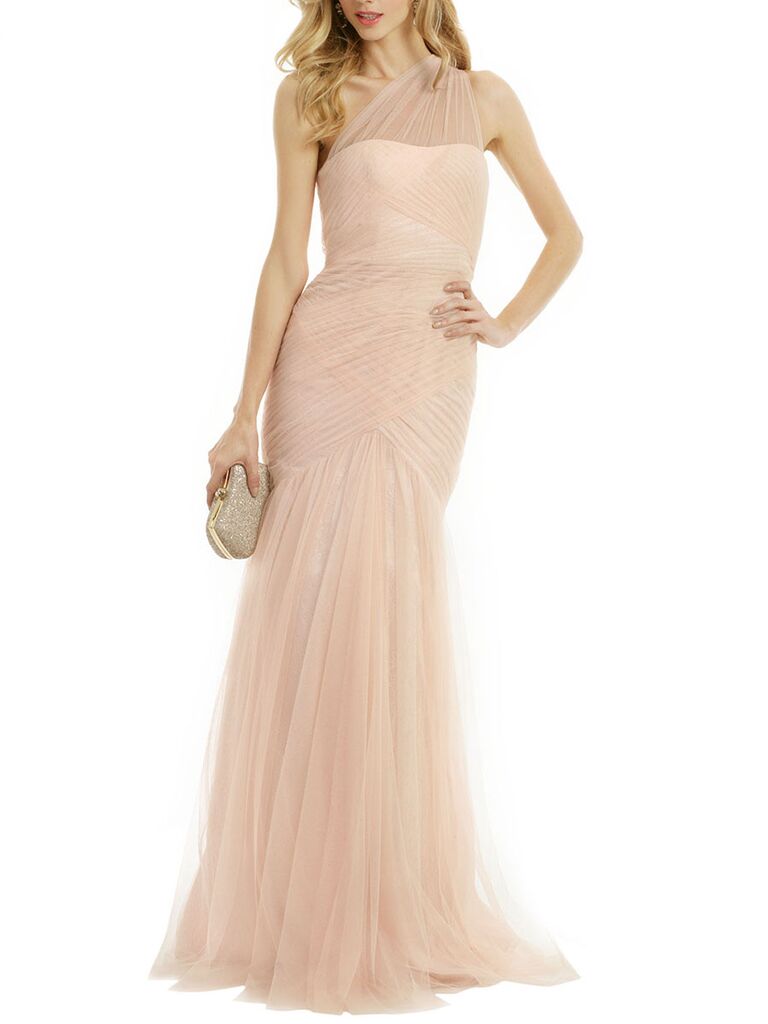 ML Monique Lhuillier Fallen Rose Petal gown, from $80 to rent, RenttheRunway.com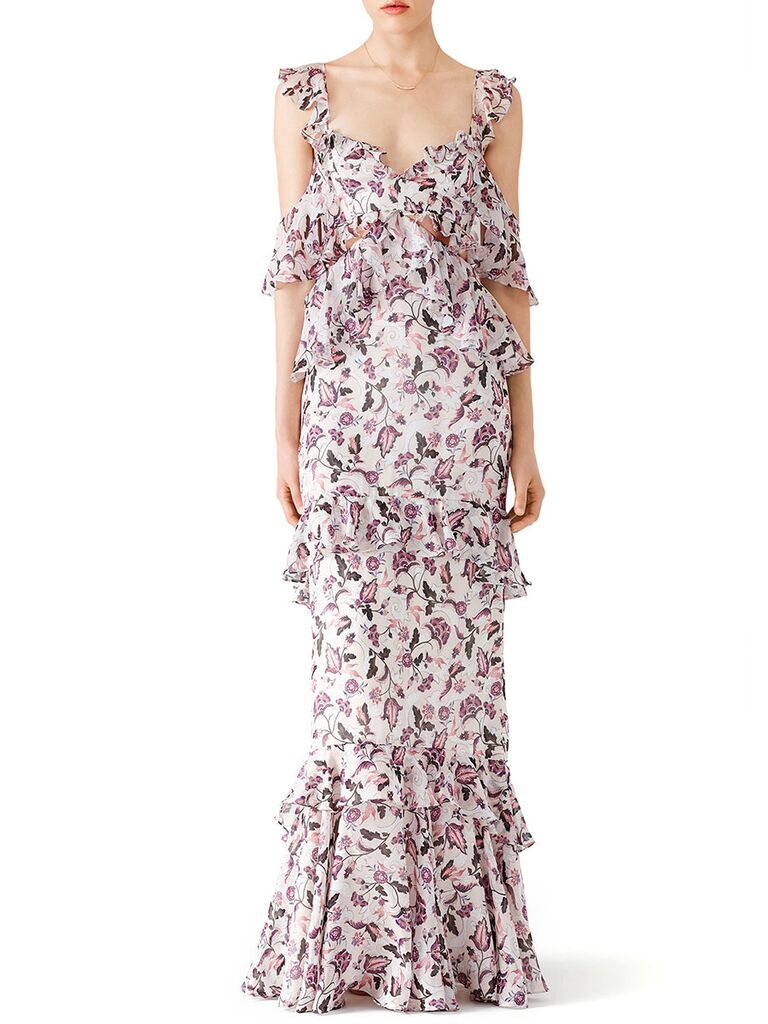 Amur Priscilla pink gown, from $115 to rent, RenttheRunway.com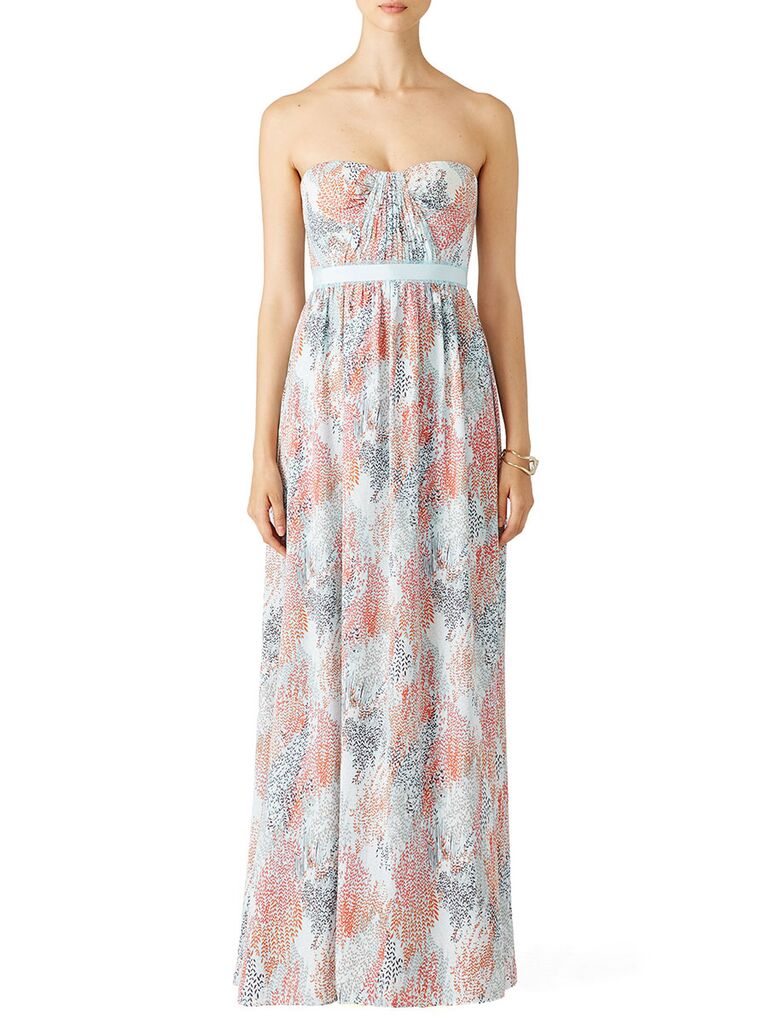 BCBG Max Azria Amber printed gown, from $50 to rent, RenttheRunway.com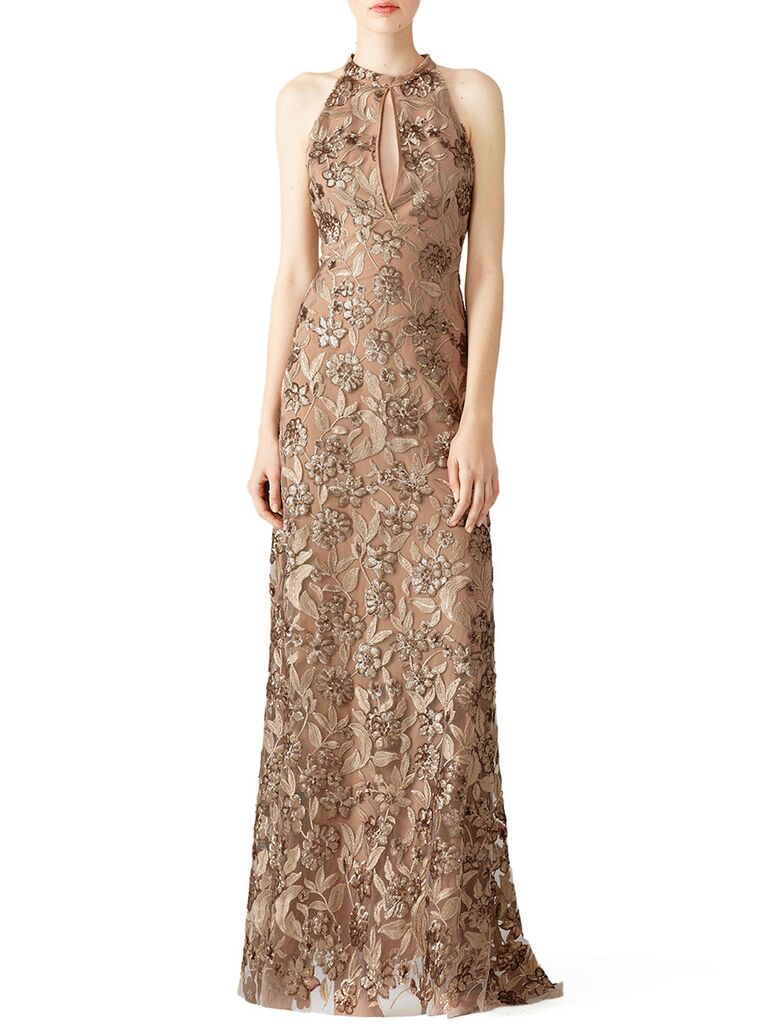 Erin Erin Fetherston Joan gold dress, from $55 to rent, RenttheRunway.com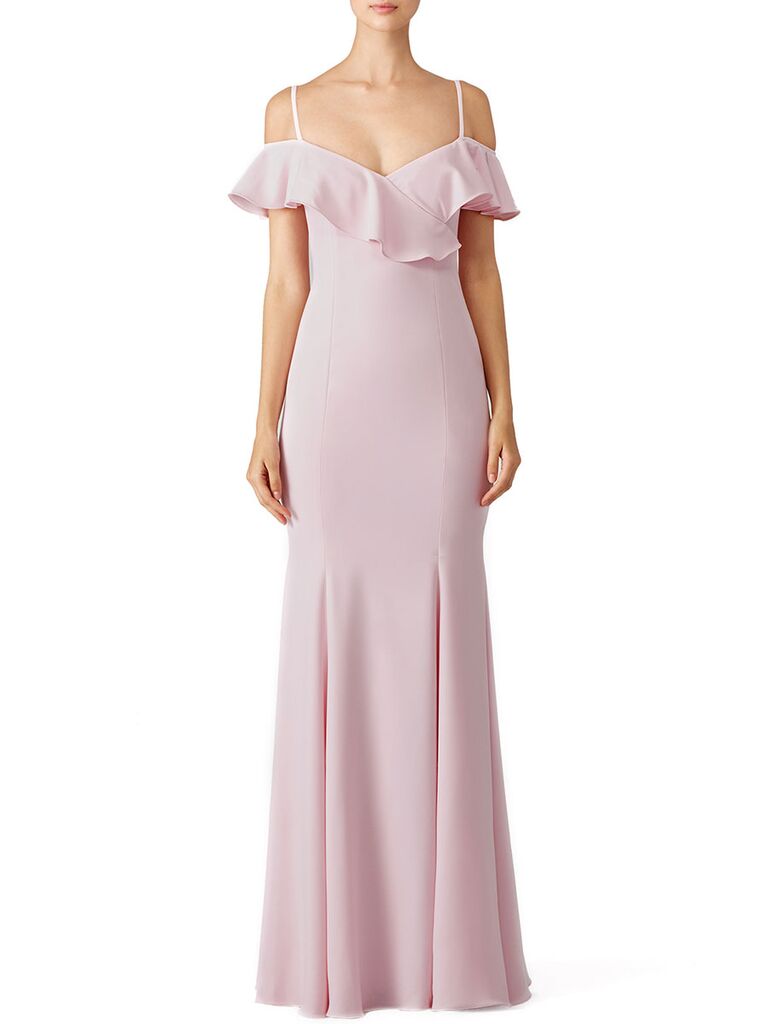 Jay Godfrey Christie blush gown, from $70 to rent, RenttheRunway.com
Glam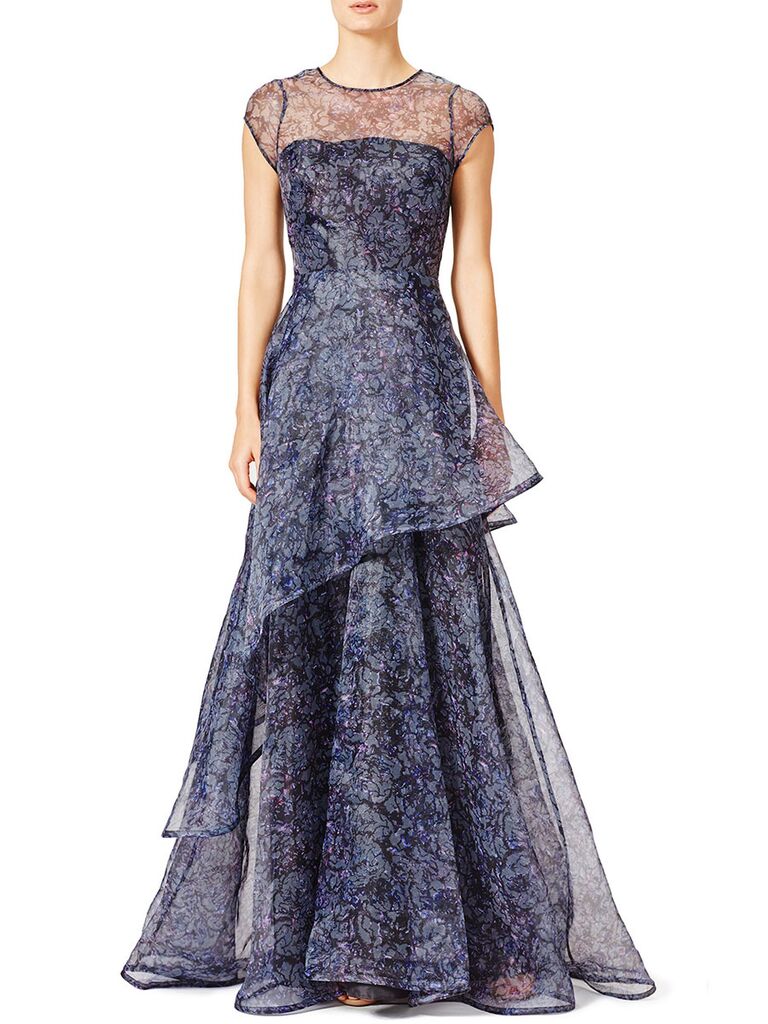 Nha Khahn Cindy cascade gown, from $110 to rent, RenttheRunway.com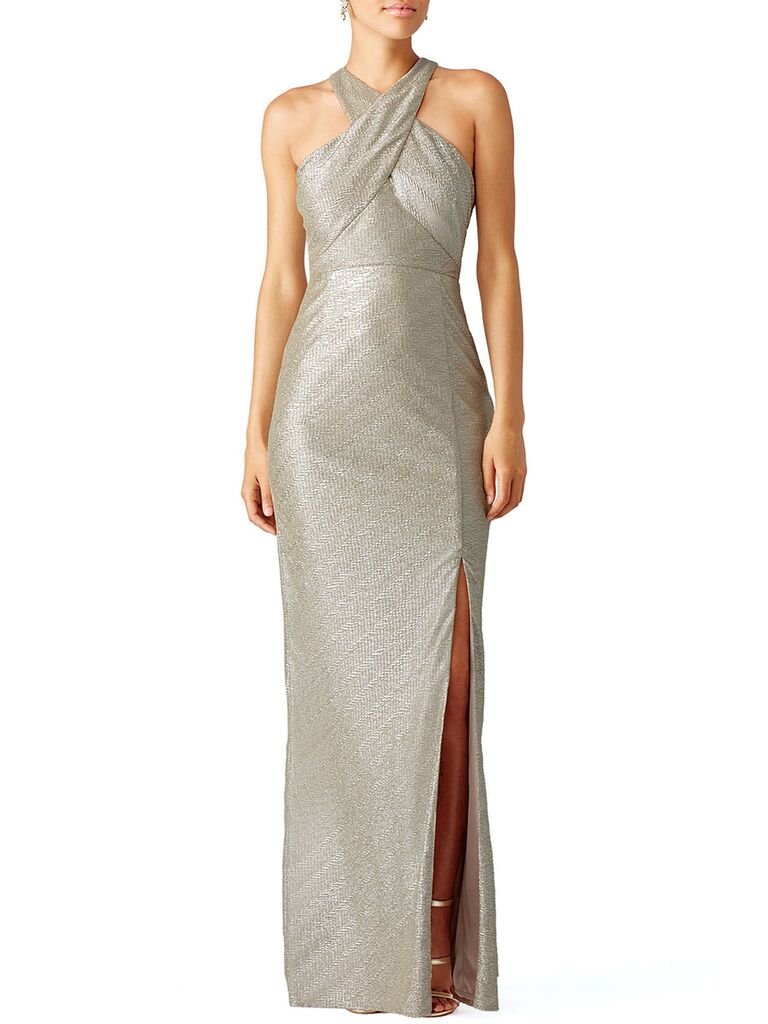 Laundry by Shelli Segal metallic cross knit gown, from $50 to rent, RenttheRunway.com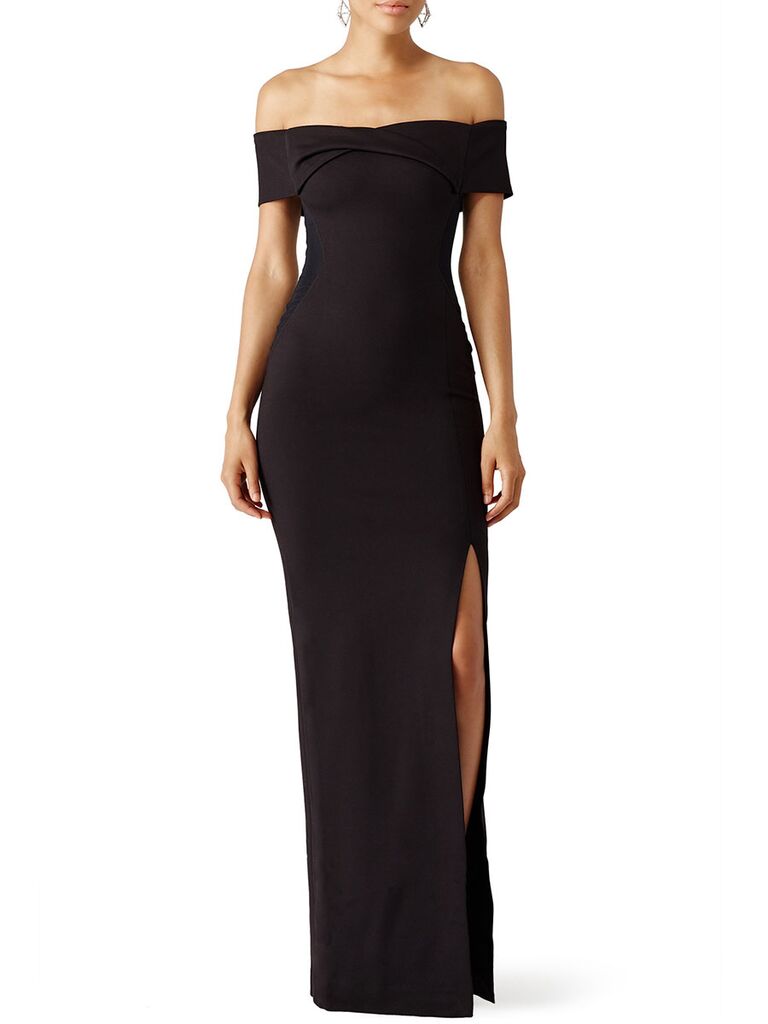 Nicholas black knot front gown, from $100 to rent, RenttheRunway.com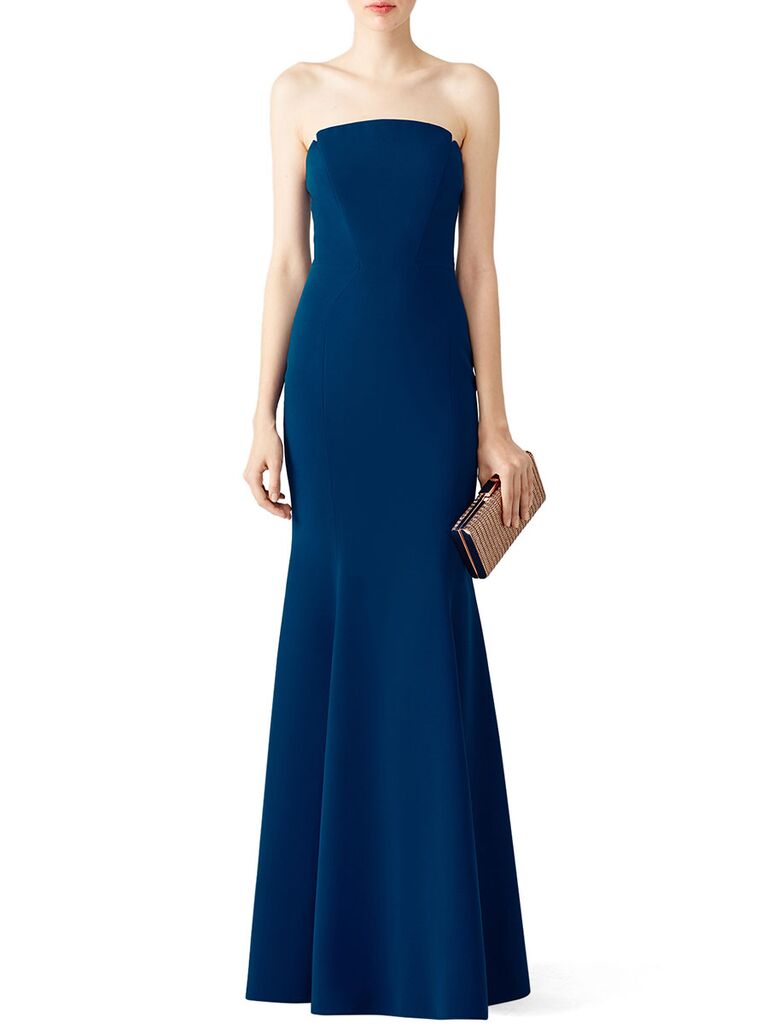 Jill Jill Stuart Academy sapphire gown, from $50 to rent, RenttheRunway.com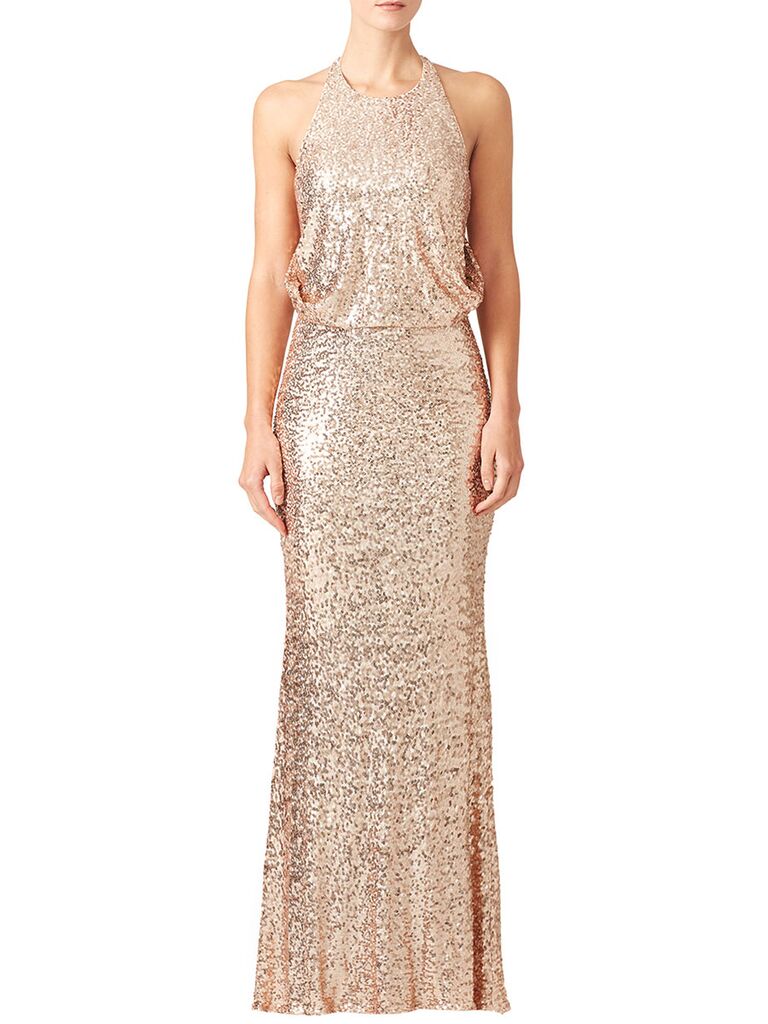 Badgley Mischka Maria blush gown, from $80 to rent, RenttheRunway.com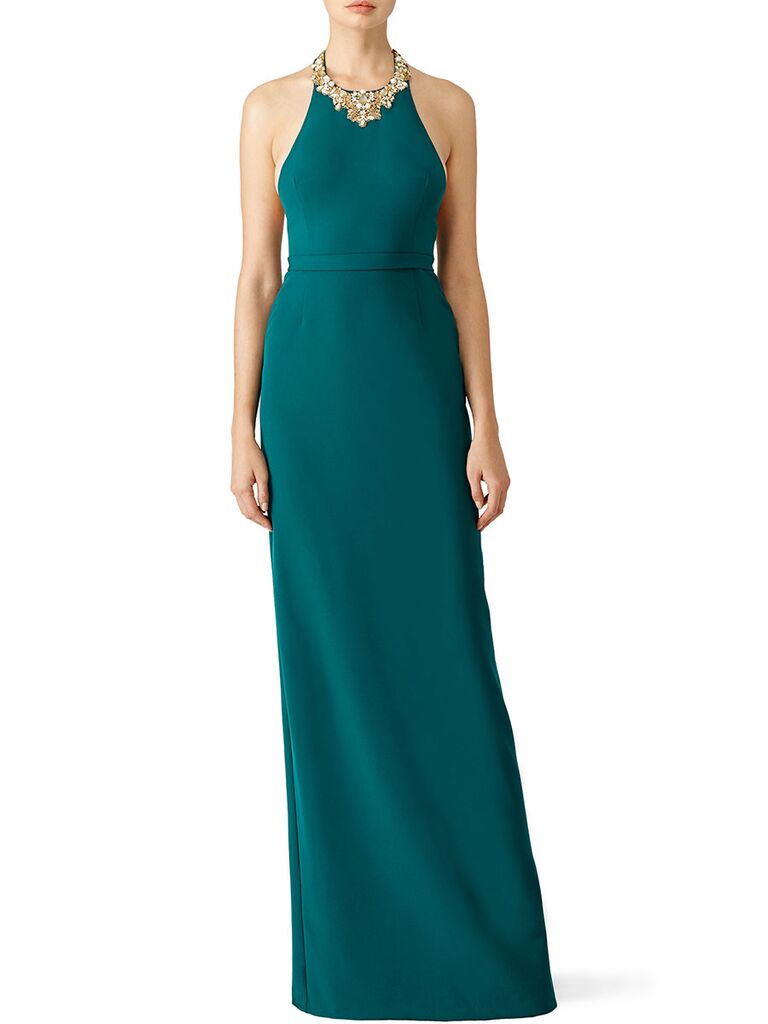 Marchesa Notte beaded green crepe gown, from $110 to rent, RenttheRunway.com
Boho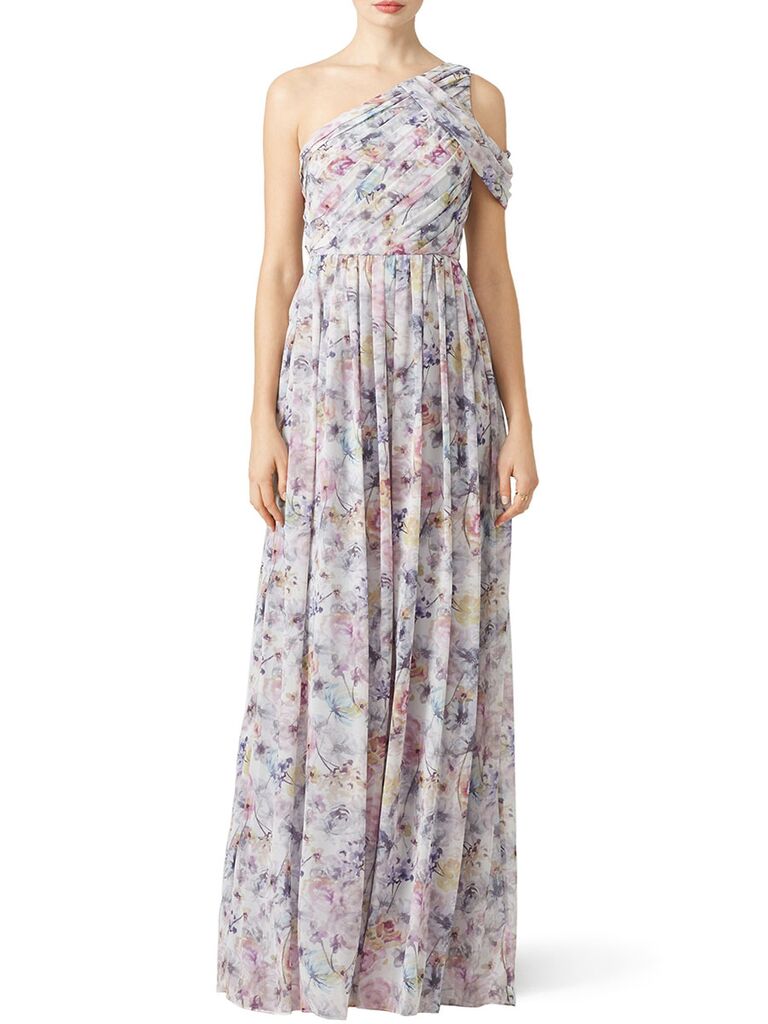 Slate & Willow Petal Pusher gown, from $70 to rent, RenttheRunway.com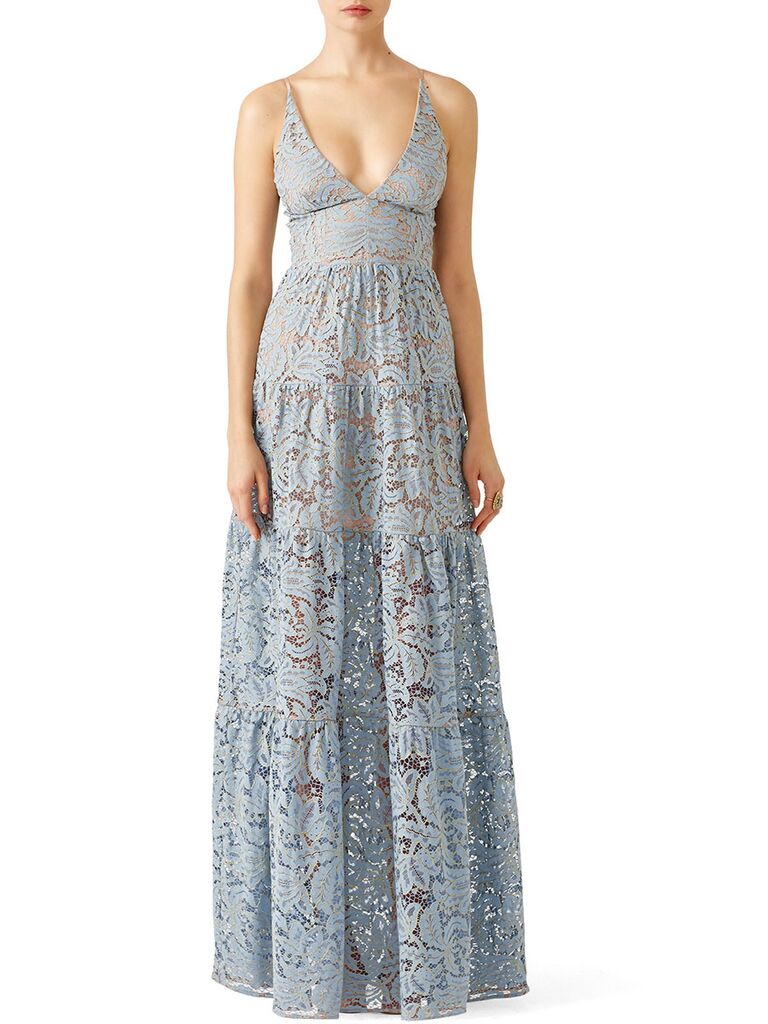 Dress the Population Melina blue lace maxi dress, from $40 to rent, RenttheRunway.com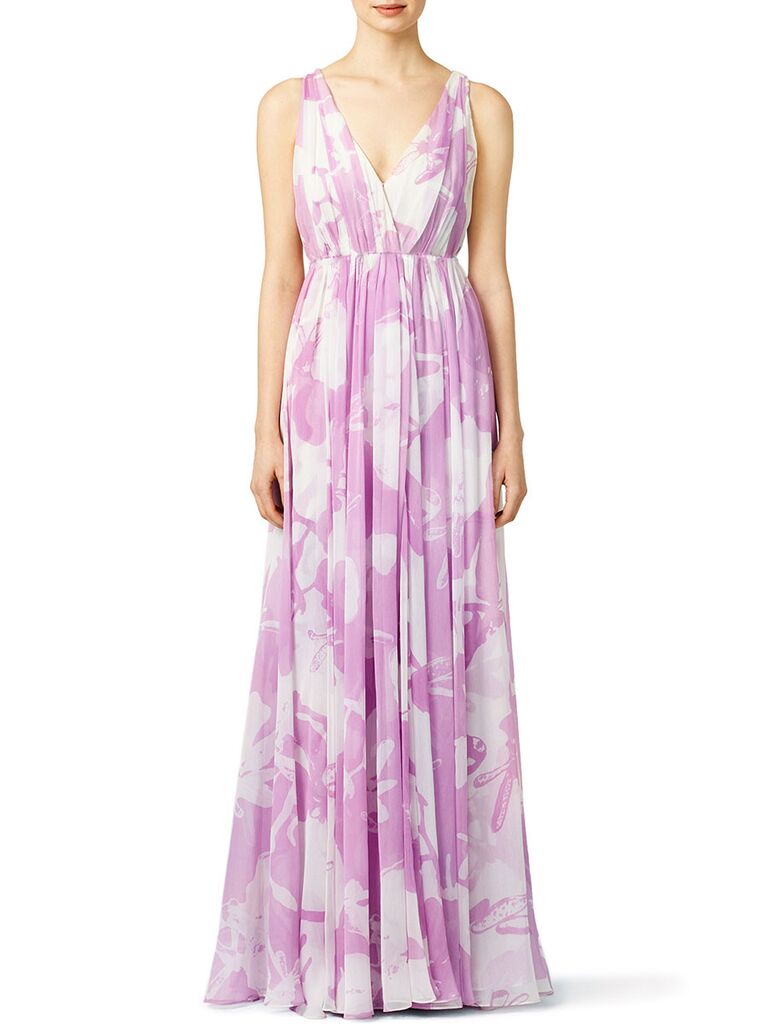 Halston Heritage Disco lilac maxi dress, from $80 to rent, RenttheRunway.com
Slate & Willow Breeze apricot gown, from $60 to rent, RenttheRunway.com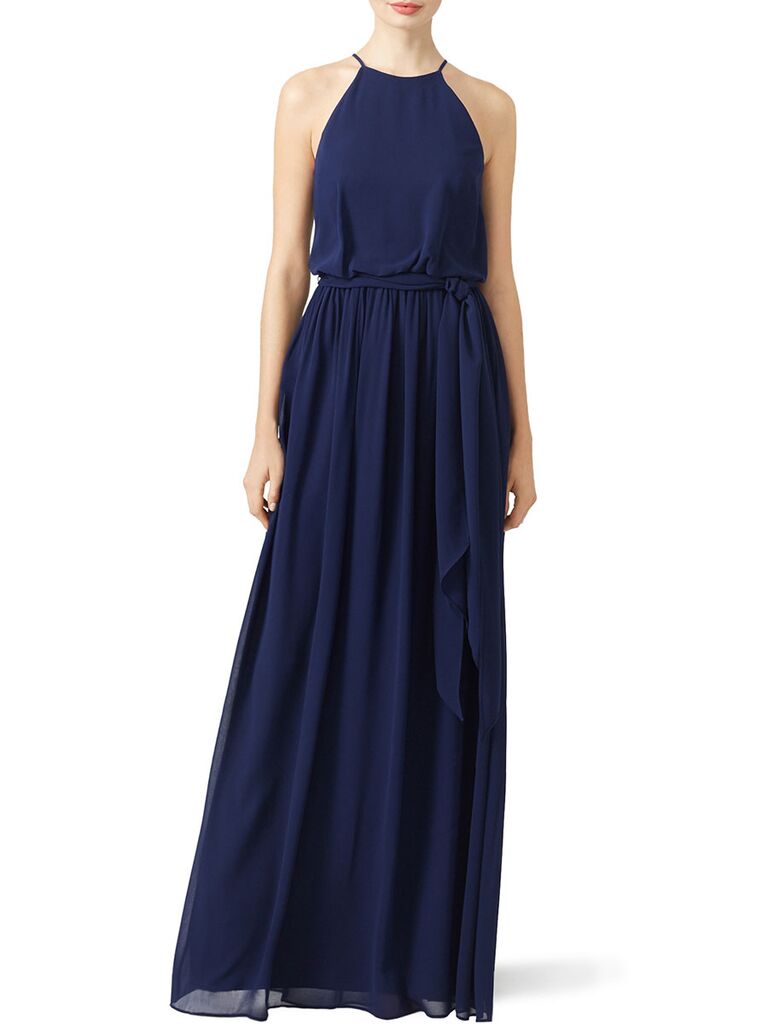 Slate & Willow Midnight Wave gown, from $50 to rent, RenttheRunway.com