This App Can Predict When You Should Get Married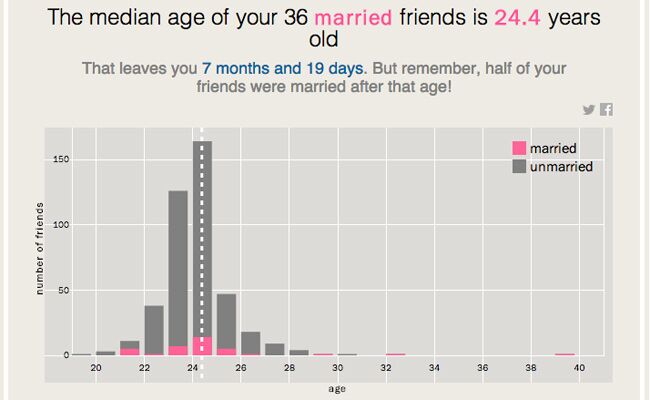 TIME Magazine came up with an app to tell you the right time to get married based on the median age of marriage of your Facebook friends. It's super easy to use, basically you just log into Facebook, it calculates your friends' wedding dates and birthdays and generates a graph that tells you when it's time to get married (that's mine in the screenshot above). The article on TIME.com explains that our social networks influence how we feel about marriage so the Facebook data should provide good idea of when you'll get married. It's also kind of fun to see how your social network stacks up against the national average for age of marriage (29 for men and 27 for women). Play around with the app here and then let us know in the comments what you think!
Want more? Of course you do!
> 5 conversations to have before getting married
> 10 things that no one tells you about getting engaged