18 Ways to Make Your Cocktail Hour More Fun
Think beyond drinks and snacks—your guests will have a blast getting to know each other doing these cool activities.
by Simone Hill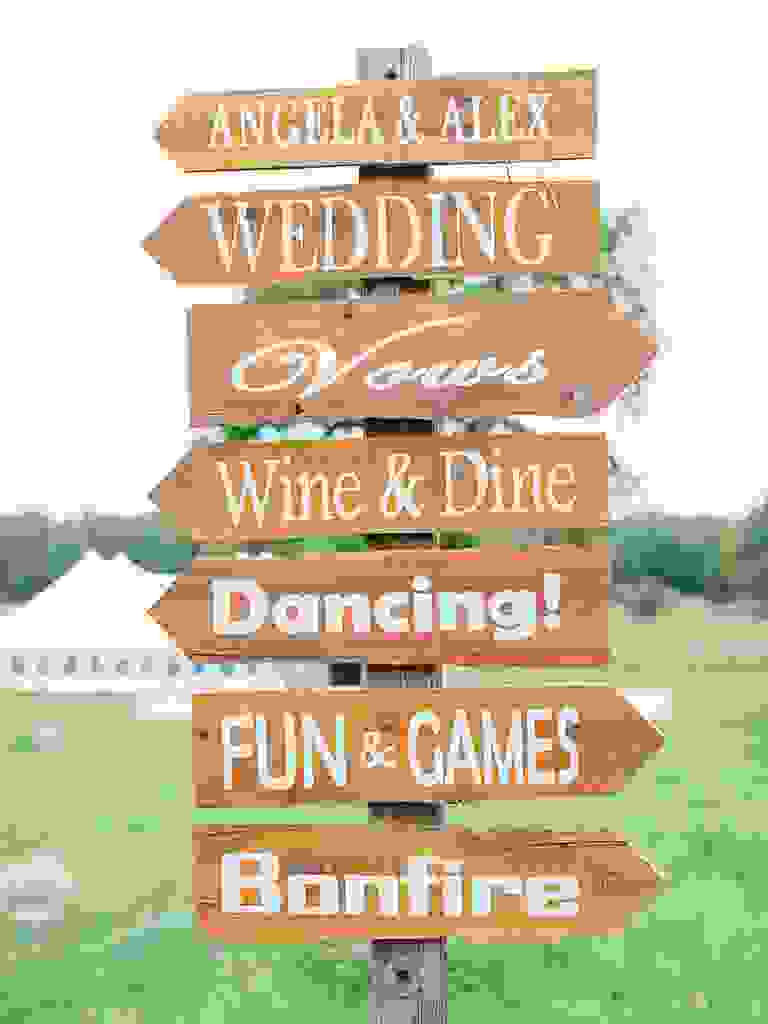 Instead of asking yourselves how to keep the kids occupied during the cocktail hour or reception, think about your entire guest list. Adding a few games or ice-breakers is the best way to get people mixing and mingling before they sit down to dinner. From signature drinks and cocktails to custom decorations and fun lawn games, we've rounded up our favorite creative cocktail hour ideas, below.
1. Croquet on the Lawn
From: A Playful Outdoor Wedding in Bayfield, Ontario
2. A Giant Jenga Set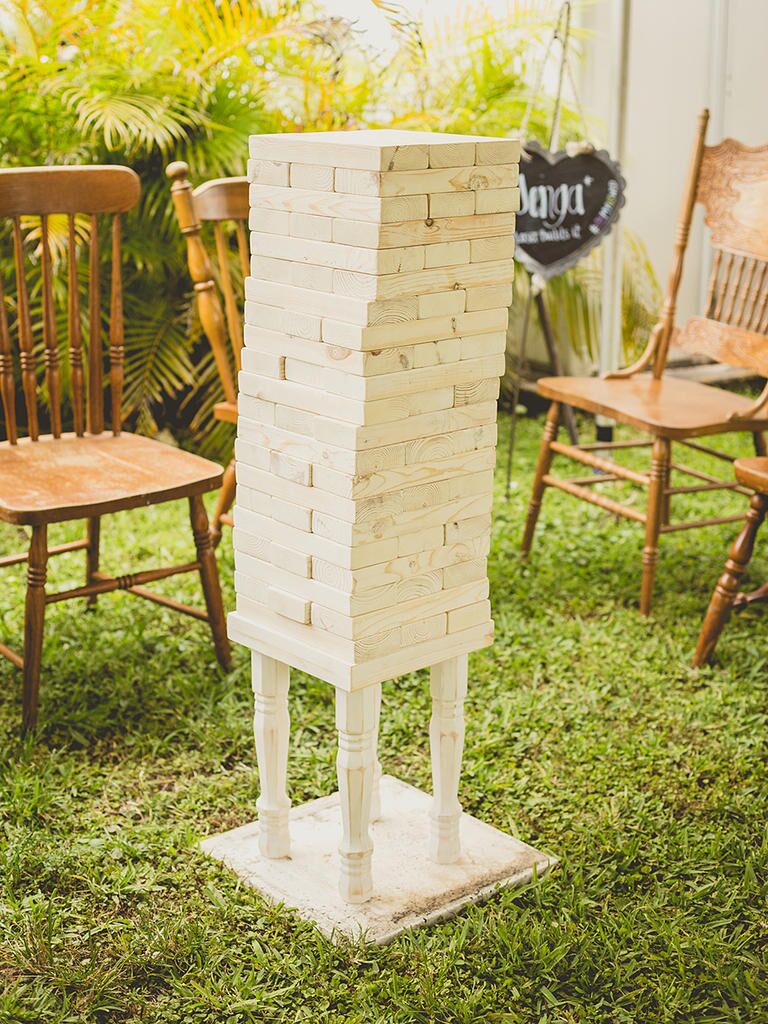 From: A Vintage, Rustic Wedding at a Private Residence in Miami, Florida
3.Cocktail Table Tic-Tac-Toe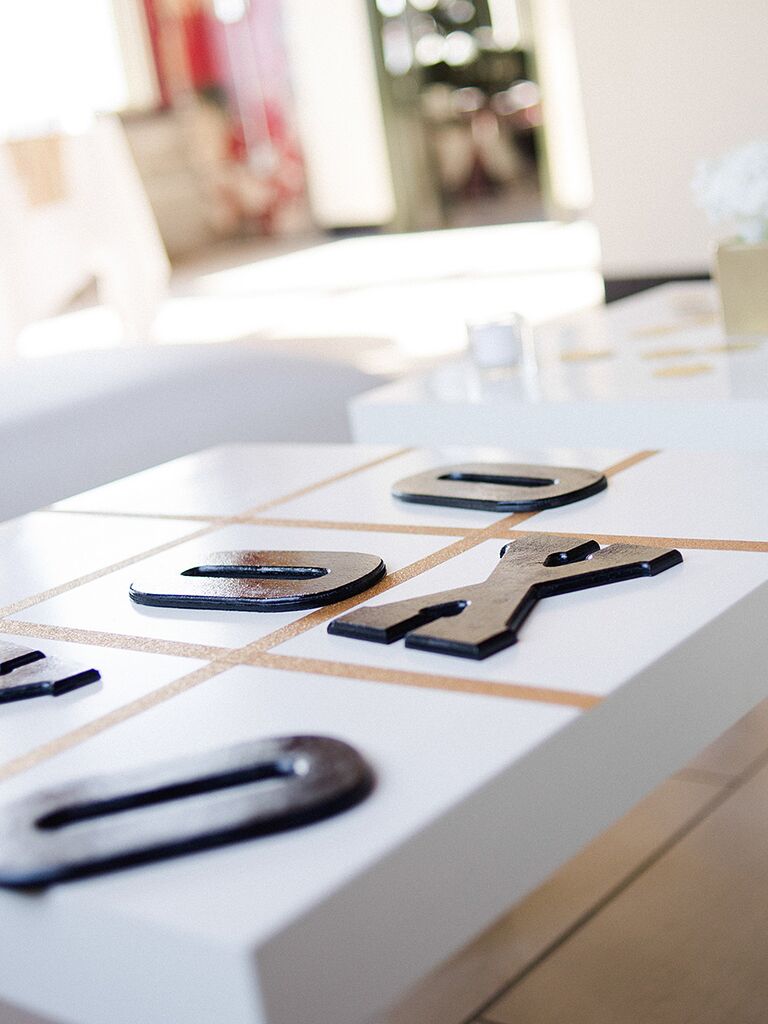 From: A Romantic, Glam Wedding in Kansas City, Missouri
4. Roasting Marshmallows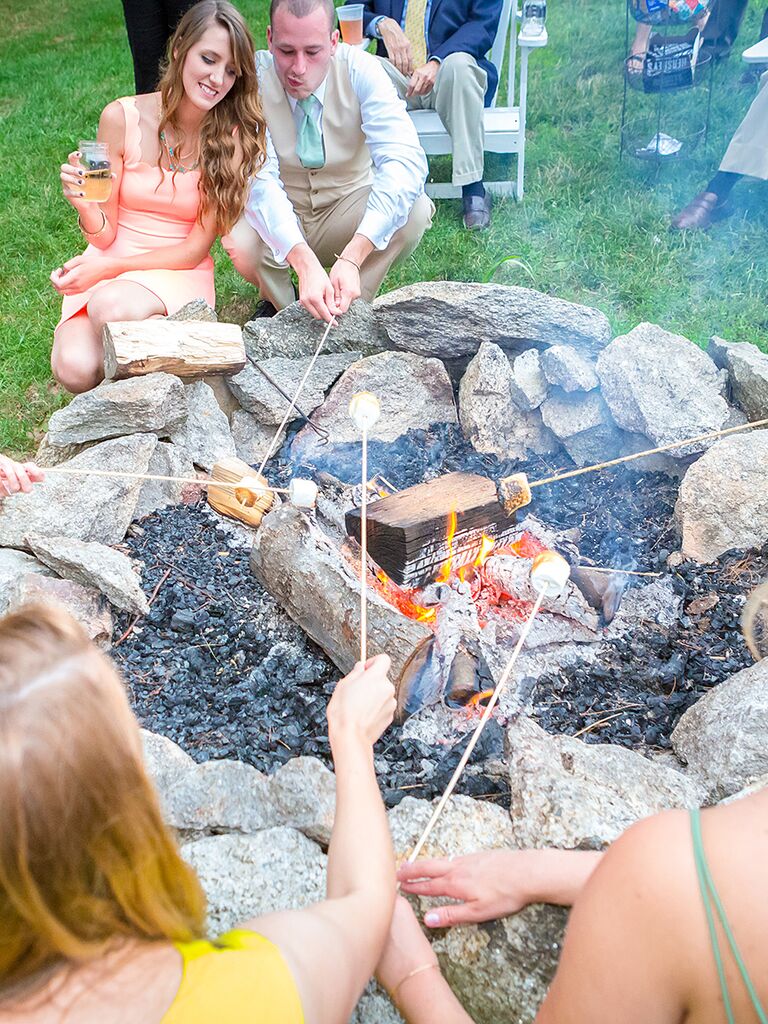 From: Rustic DIY Wedding at Smolak Farms in North Andover, Massachusetts
5. A Game of Checkers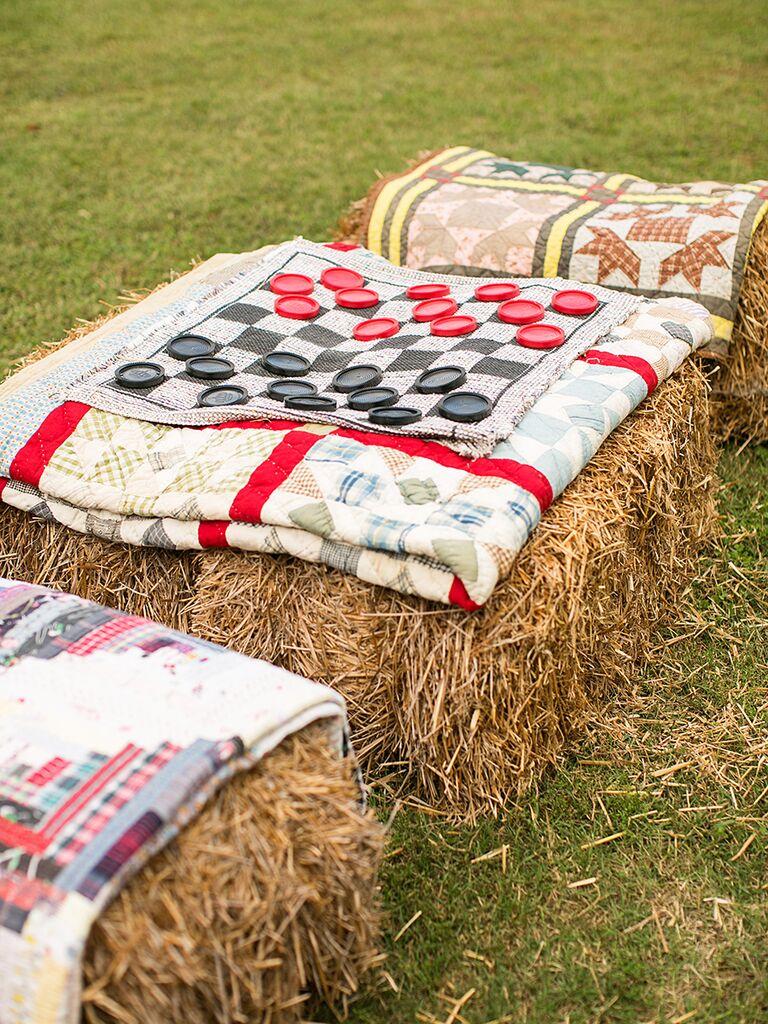 From: A Rustic-Chic DIY Celebration at Grace Haven Baptist Fellowship in Youngsville, North Carolina
6. DIY Wooden Wedding Sign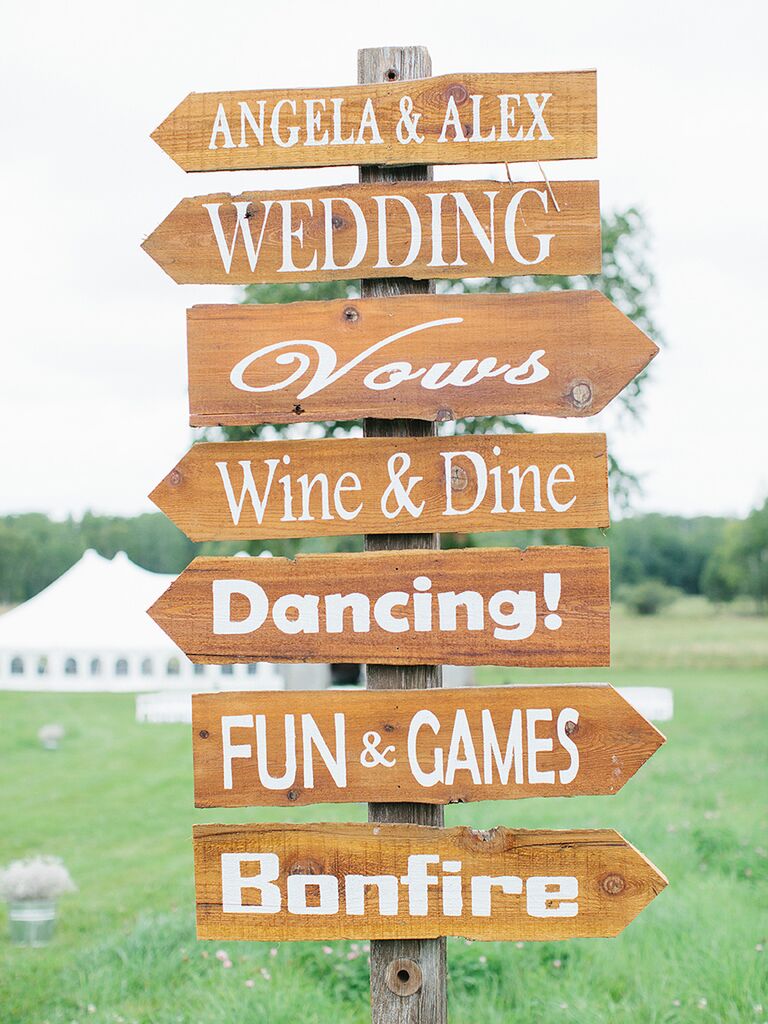 From: A Rustic DIY Backyard Wedding at a Private Residence in Walker, Minnesota
7. Mariachi Band Cocktail Hour Music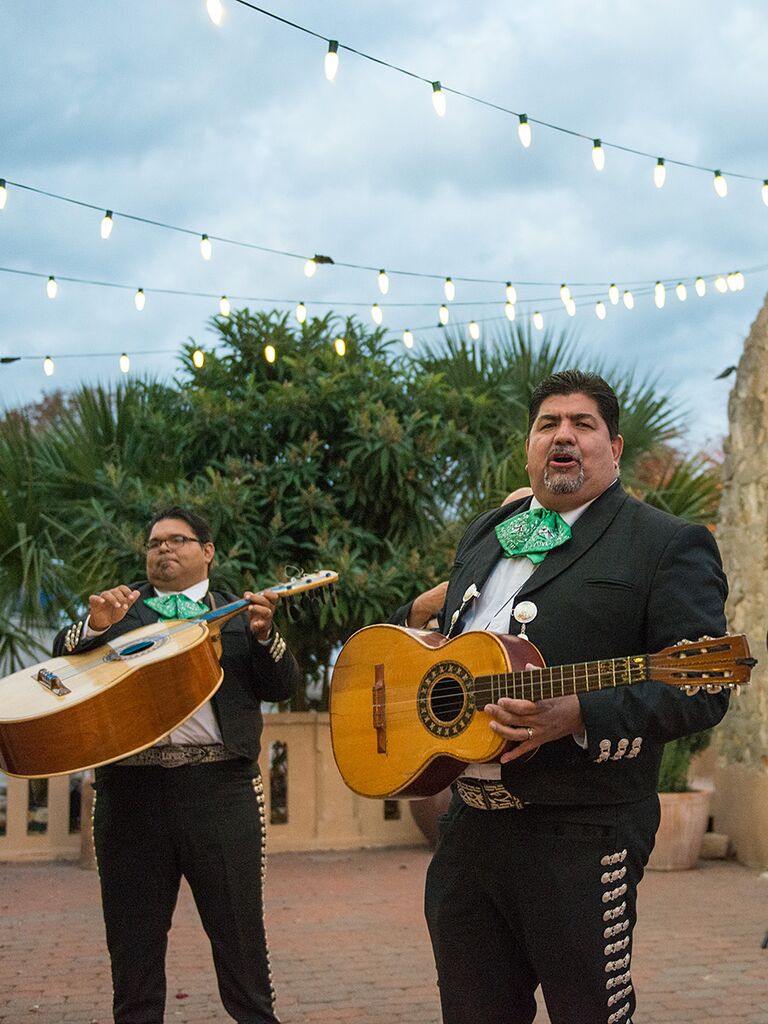 From: A Traditional Elegant Wedding at Villa Antonia in Austin, Texas
8. Mini-Popsicle Cocktails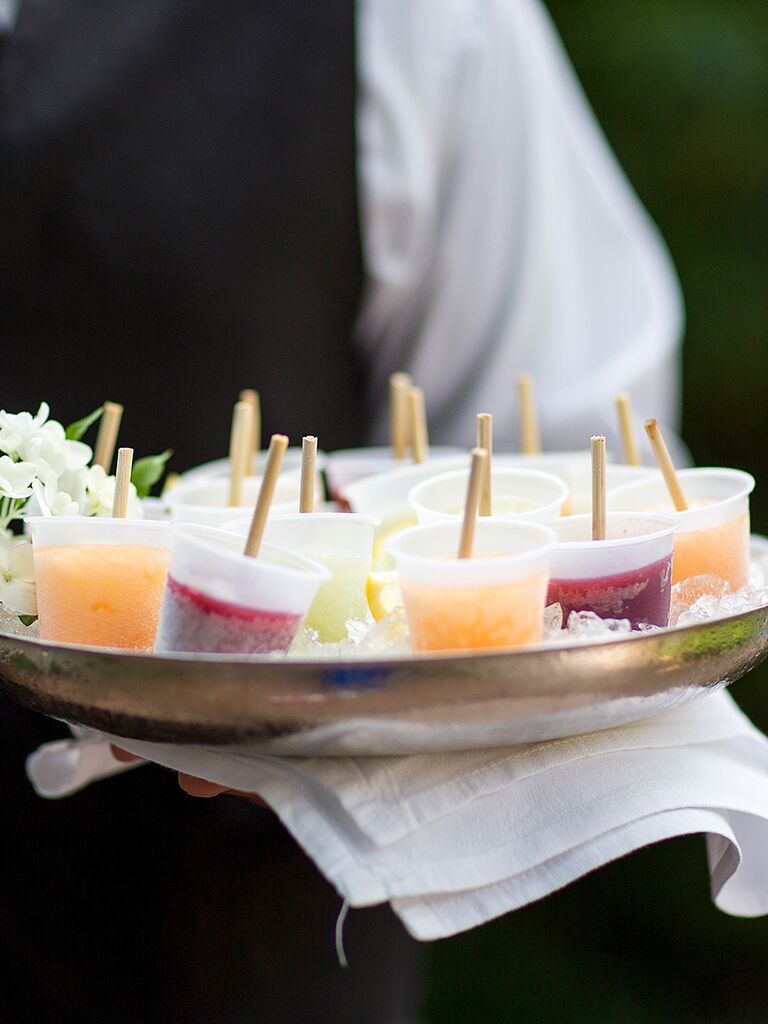 From: A Natural, Rustic Wedding at Ships of the Sea Maritime Museum in Savannah, Georgia
9. Custom Koozies and Cocktail Napkins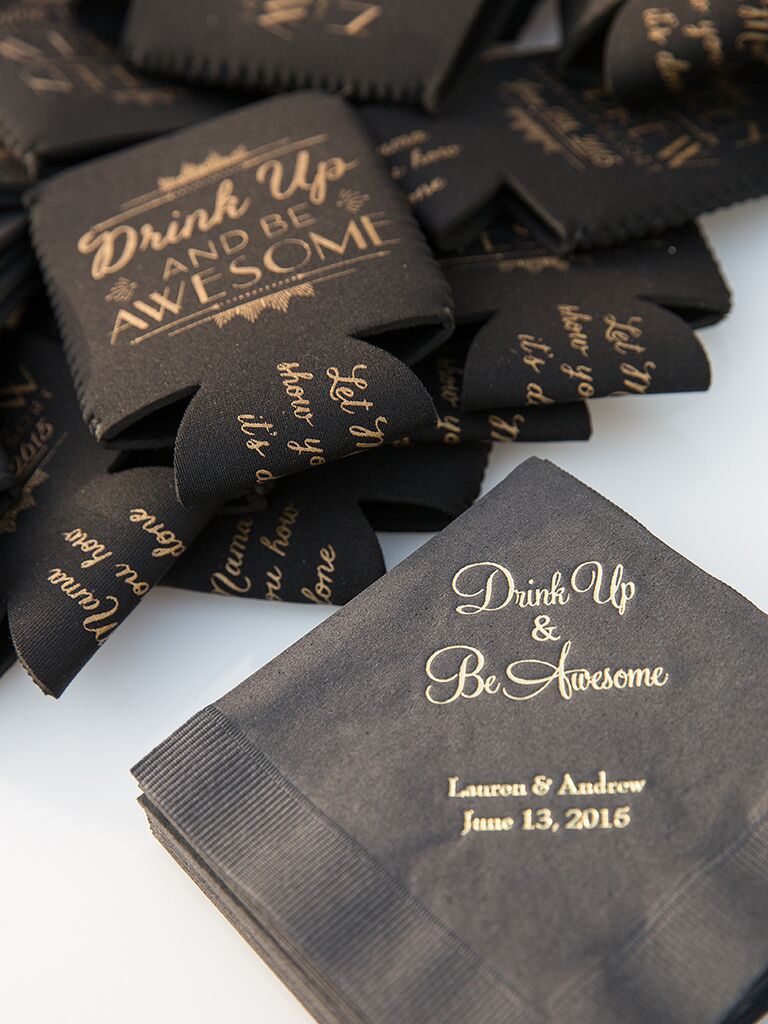 From: An Elegant, Outdoor Wedding at Barnsley Resort in Adairsville, Georgia
10. Cocktail Hour Cabanas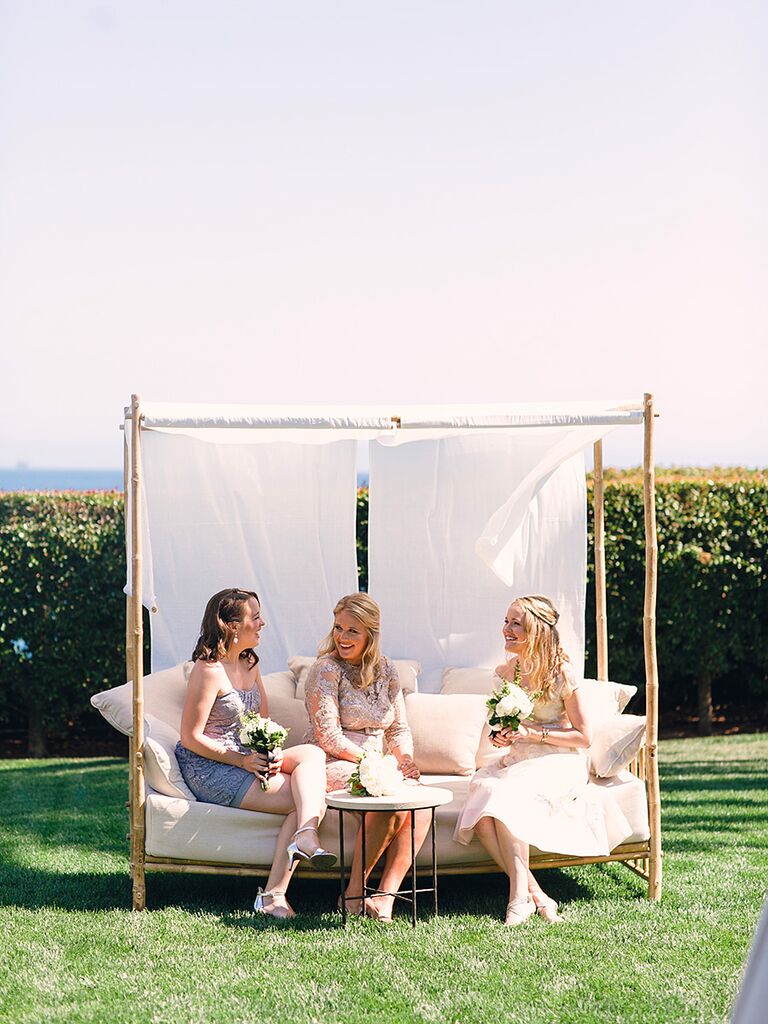 From: An Elegant, West Coast Wedding at a Private Residence in Montecito, California
11. Playful Cocktail Hour Sign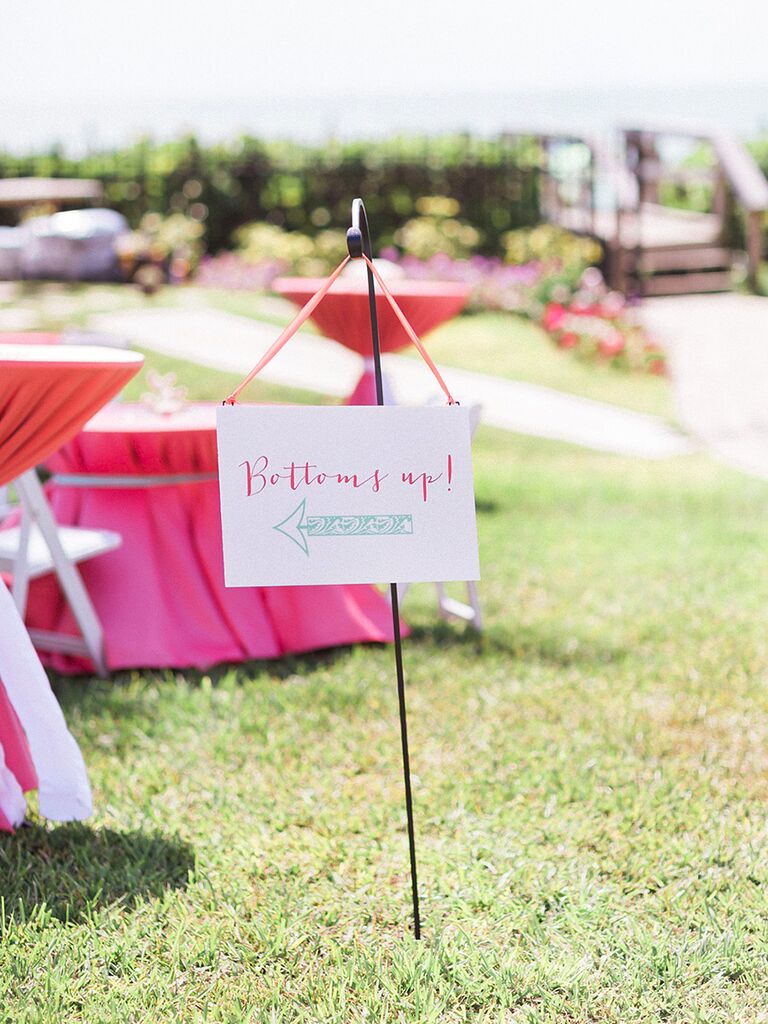 From: A Chic Beach Wedding at Private Residence in Naples, Florida
12. Custom Floral Cocktail Straws
From: A Murray Hill Wedding in Leesburg, Virginia
13. Cocktail Hour Bingo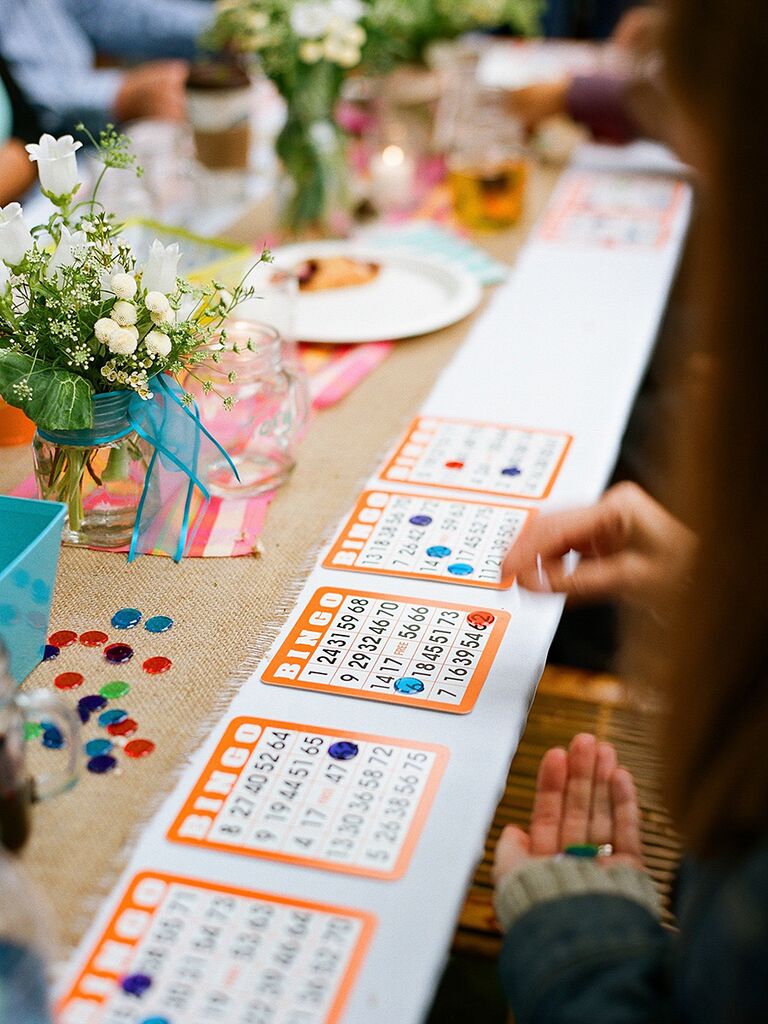 From: A Backyard Wedding in Robinsdale, Minnesota
14. Outdoor Cocktail Hour Fire Pits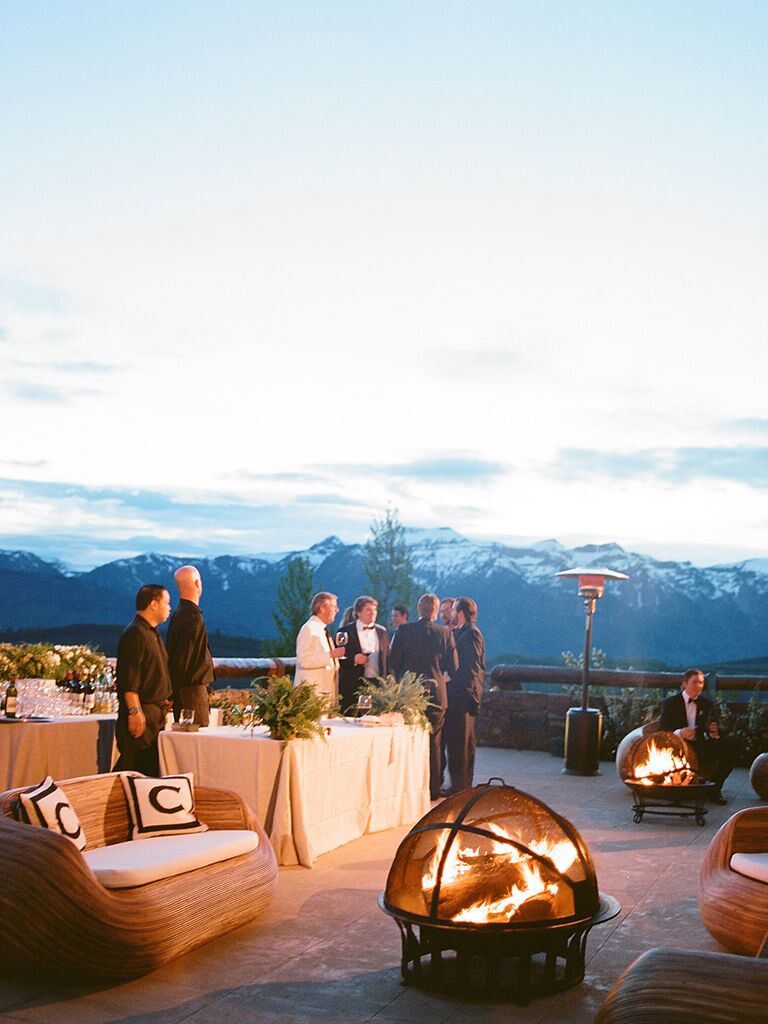 From: An Upscale Mountain Wedding at the Amangani in Jackson Hole, Wyoming
15. A Signature Cocktail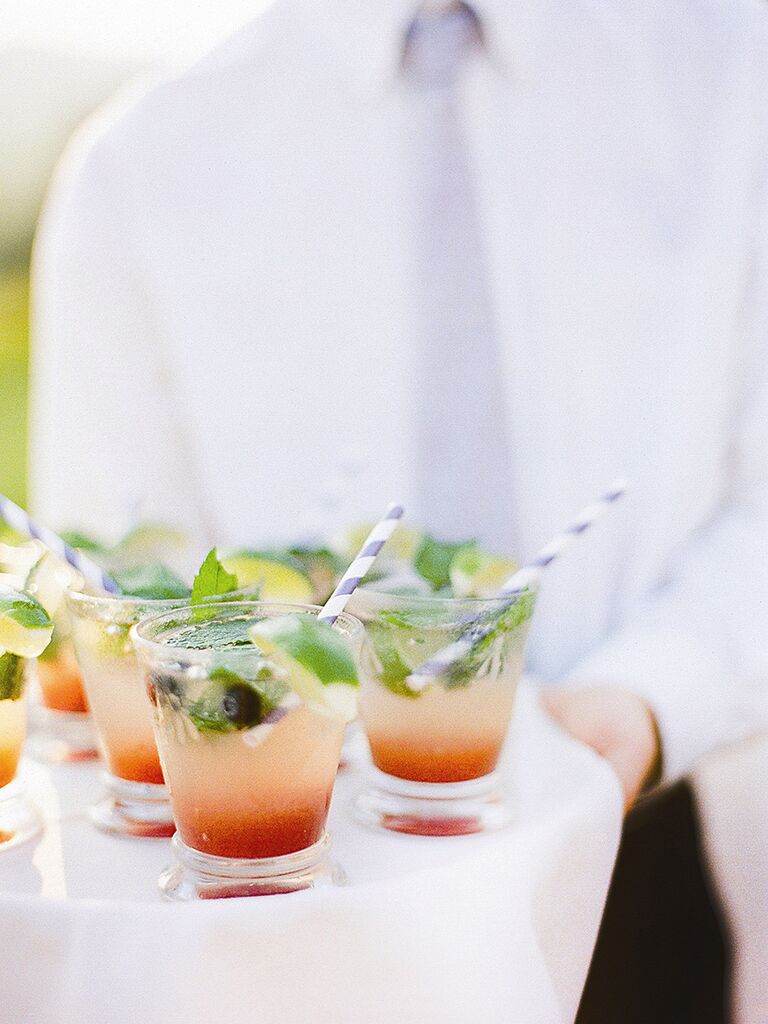 From: A Timeless Elegance Wedding at Pippin Hill Farm & Vineyards in North Garden, Virginia
16. A Game of Ladder Golf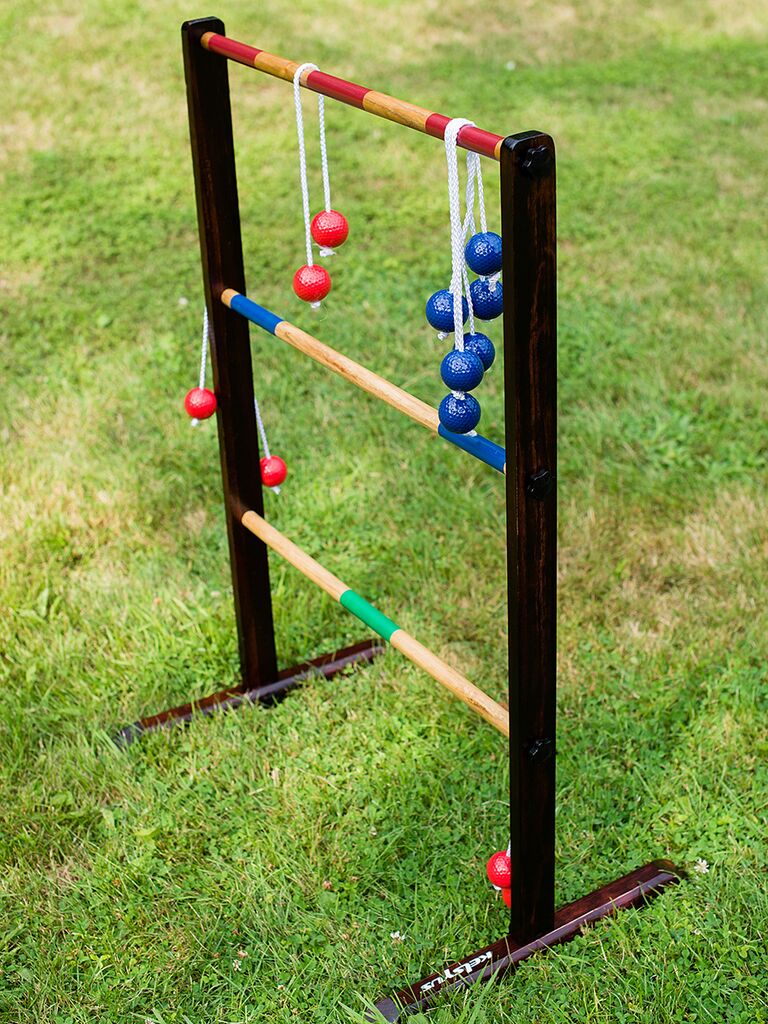 From: A Rustic DIY Wedding at Edgehill Farm in Sedgwick, Maine
17. Bite-Sized Appetizers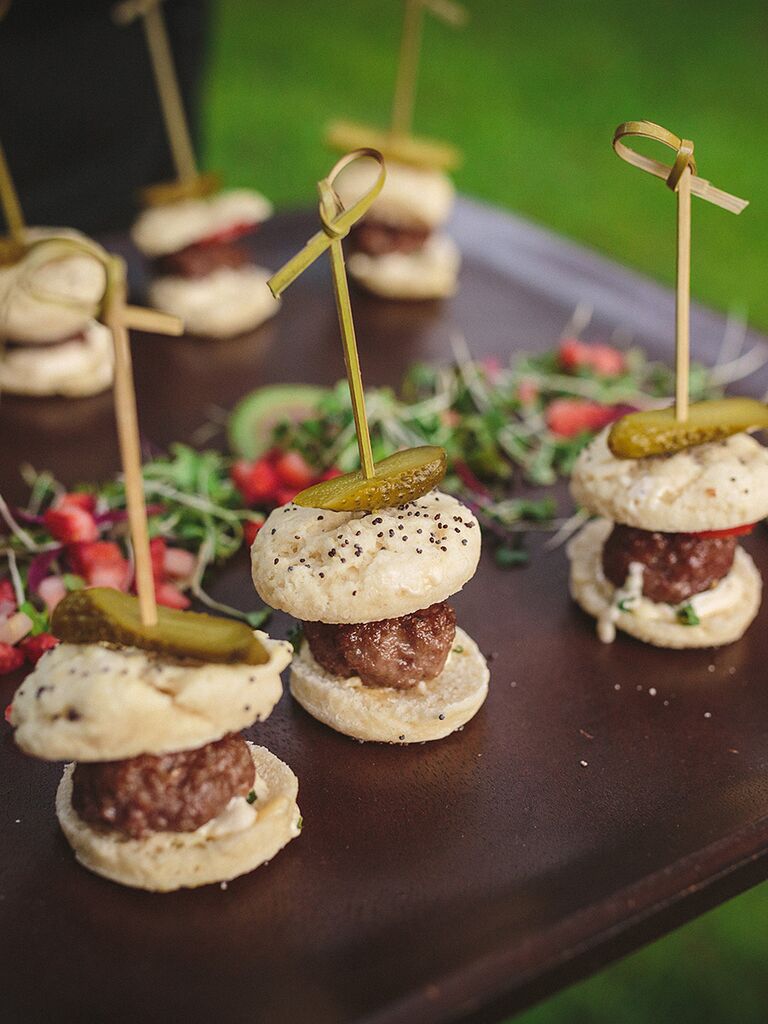 From: A Summer Sunflower Wedding in Rhinebeck, New York
18. Custom Mason Jar Drinks