Wedding Authors Get Real With The Knot: 5 Questions With Suzanne Palmieri
We're so ready to start reading summer novels by the pool, and we're guessing you are too! So to get a jump start, for the next few weeks, The Knot is hosting a series of wedding Q&As from female authors who primarily write about love and marriage in their fiction titles, and have awesome summer reads coming out in the coming months.
by Ivy Jacobson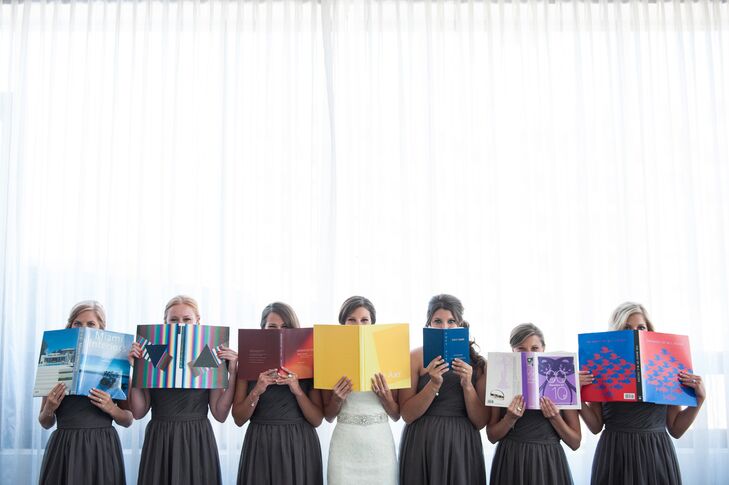 photo by
Ben Elsass Photography
Our third Q&A comes from author Suzanne Palmieri, whose new novel, The Witch of Bourbon Street, will be released on June 30.
Tell us about your upcoming book.
My new book, The Witch of Bourbon Street, follows Frances Green Sorrow as she searches for love, redemption and her missing son through haunted bayous and the colorful, bluesy French Quarter. Part of Frances's journey explores her marriage to Danny and the reasons why, despite enormous love, they divorced. They may or may not find their way back to each other... read and see!

What's the best marriage advice you've ever gotten?
Even though I've always been a driven, headstrong, willful sort of person, I've always relied on advice. Some of the best advice I've ever gotten is what I like to call, "opposite advice." For example, soon after I was married, my mother told me I should, "Put My Foot Down" about something or another... and I said, "I love you," and did the opposite. See, my mother and father are divorced, so taking "opposite advice" has always been handy.
What's the most memorable things about your wedding day?
My oldest daughter, Rosy, was seven years-old when I got married. She and my husband exchanged "father daughter" vows which brought everyone to tears. Then, in the middle of the park, with the photographer, she undressed and started running around screaming. Some wicked (adorable) little girl (a dear friend's imaginative child) told Rosy there were poison spiders in her dress. Forty-five minutes of coaxing and pleading later, my beautiful, half-naked wildflowers-twined-in-her-golden-hair little girl agreed to put the dress back on. We missed some of the food, but who cares. It's a wonderful memory. I know it doesn't sound wonderful, but... see below.
What are the biggest dos and don'ts you'd tell brides planning their weddings?
Being a bride is a completely individual experience. When I was growing up, I never wanted to be a bride or get married. It simply wasn't in my wheelhouse of dreams! That being said, I suppose the best thing to remember is (and yes, I'm singing this) "Let It Go." Because I'd never planned a dream wedding in my head, I wasn't as (excuse the pun) married to one type of wedding day scenario. DO remember that the day is exactly that... a day, and nothing ever works out the way you want it to. Trust that any, shall we say, unexpected events, (poison spiders anyone?) will add a layer of richness to your memories. Don't stress over the weather... dance in the rain! Don't worry about the guests... if you have fun, they'll have fun. One more really important thing about planning: DO involve your family. I think it's important to keep in mind that the wedding day is their moment to show you off and let you go. The marriage is yours. Forever. The wedding day belongs to the family and friends you involve.
Would you change anything about your wedding day?
I wouldn't change a thing about my wedding day. Flaws and all, it was lovely. Wait, maybe I would... my husband is the executive chef at Woodwinds in Branford, Connecticut, an award-winning banquet facility. Though the park we were married in was lovely, I know if we were to do it again tomorrow, I'd want to have the whole thing there. Because, well, I'm partial to the chef! One more thing: in observance of question number four: Bill (my husband) and I renewed our vows in Barbados in 2013. If you feel your wedding wasn't what you'd hoped, always remember you can do it again!
Suzanne Palmieri is the internationally bestselling author of The Witch of Little Italy, The Witch of Belladonna Bay and The Witch of Bourbon Street. She is the co-author of I'll Be Seeing You and Empire Girls as Suzanne Hayes. Her novels have been translated into five different languages and have earned stars from Kirkus and Booklist. She lives in a haunted farm house by the ocean with her husband and three darling witches and is currently hard at work on her next novel. You can follow her on Twitter @thelostwitch.