Wondering How to Choose Your Wedding Stationery Design? Here's What to Do
Plus, here's a quiz to help you decide.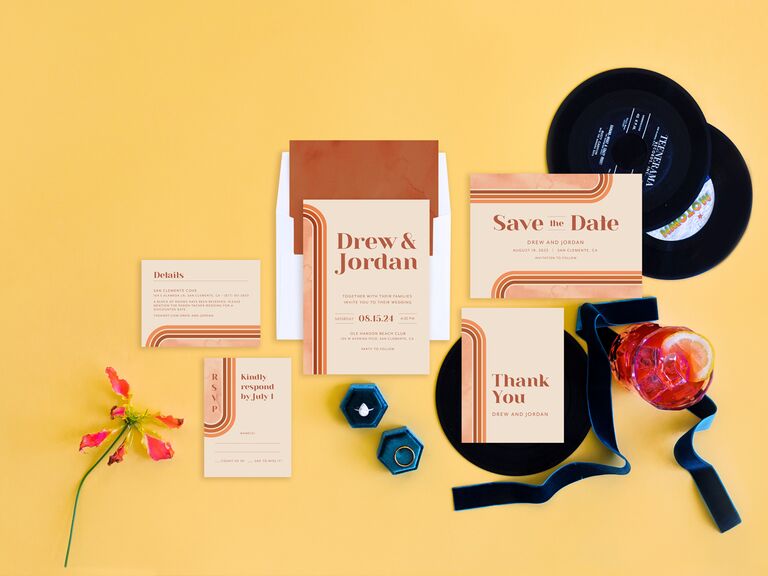 Kir Tuben Photography
With wedding stationery, the options may seem endless. And though it's exciting, choosing one that works for you can also feel overwhelming. To help, we tapped pros for their best advice on how to choose the right wedding stationery design for you. Psst: Your wedding stationery design is more important than you think. Your paper's aesthetic offers guests a preview of the event and gives them insight into who you are as a couple.
"Stationery is so important to a wedding because it sets the tone of the celebration," says Desireé Dent, owner of Dejanae Events. "Based on the stock, verbiage and embellishments, the guests will get a glimpse into how the actual wedding day will present itself."
So, how do you choose the perfect stationery design? Read our favorite tips, below.
Brainstorm With Your Partner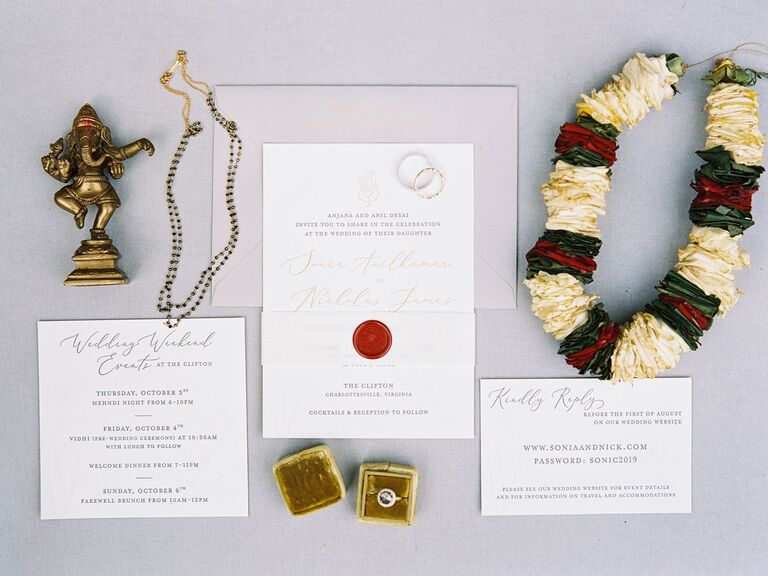 First, sit down with your partner to brainstorm. "I encourage couples to start their design process by making a list of the first words that come to their mind when they think of their wedding," says Jove Meyer, owner and creative director at Jove Meyer Events. "What are the first three to four words that come to your mind and your partner's mind? Once you have these words, your wedding location and date, you can begin to bring it all together."
Be Thoughtful About Where You're Purchasing From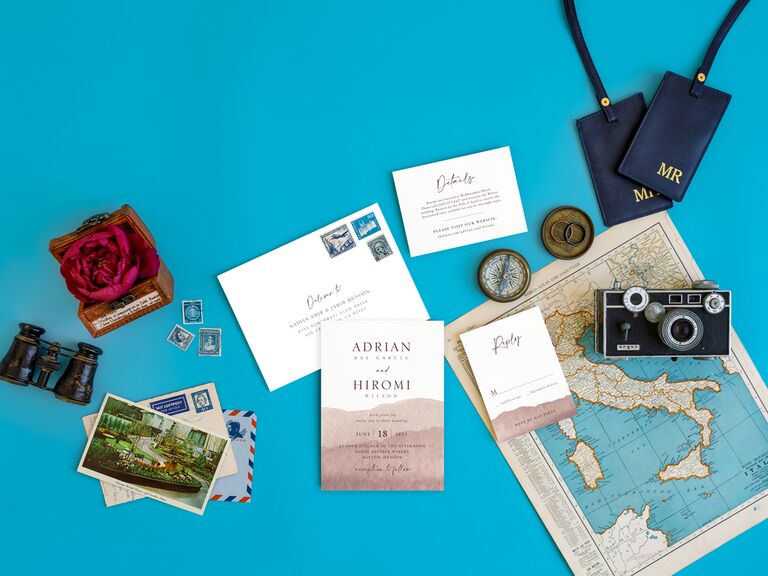 Spending your wedding budget intentionally is also a powerful way to personalize your nuptials. If you're struggling on a design, consider being thoughtful about the businesses you're supporting. Bolstering minority-owned companies, for example, can help narrow down your search and offer a chance to live out your values as a couple. Whether you shop from a BIPOC-owned, queer-owned or woman-owned business, the dollars spent on your stationery will have a real impact. You can also shop from The Women's Artist Collective on The Knot Invitations, which highlights different artists who have created stunning designs.
Research Your Stationers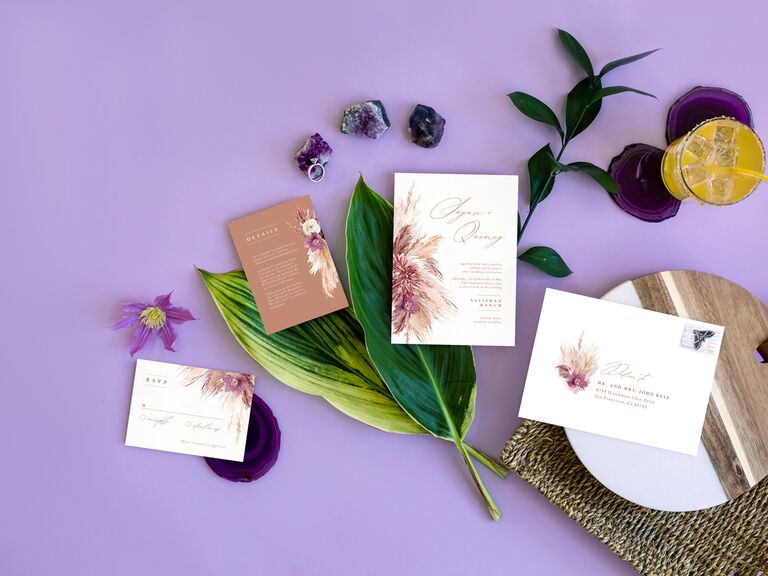 As with your other wedding vendors, it's helpful to research potential stationers. Different artists have different specialities, which is why looking through their portfolios and social media accounts can help you gain a sense of their aesthetic. "Many stationers can do everything, some specialize in certain printing methods (like letterpress, or screen printing)—while others have a niche style," Meyer explains. "Some stationers lean more classic, while others lean more casual in their styles." Look through their work and see if it inspires you. Tell your partner what you like about it (is it the custom illustration or the modern print?).
If you're looking for stationery online, look through all of the options and save your favorites. Once you have a few set aside, think about what drew you to them. For example, you might notice you're drawn to a certain color, pattern or typeface.
Consider Your Event's Aesthetic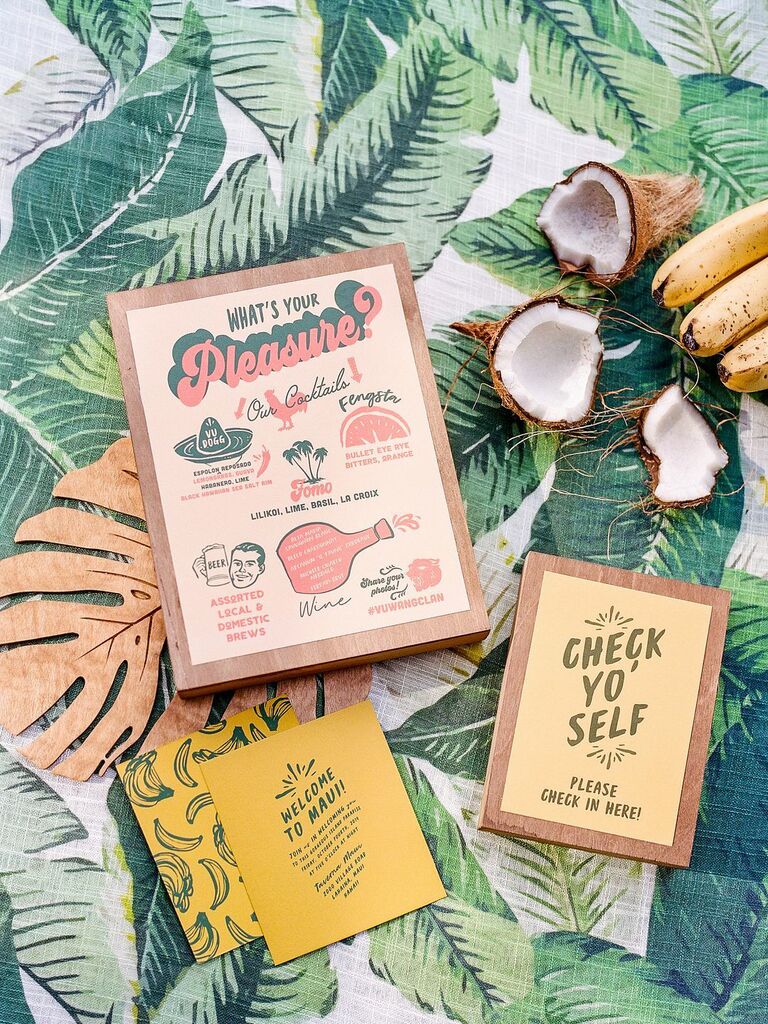 If you've already started thinking about your celebration's vibe, that can help inform your wedding stationery design. In fact, it's helpful to build your stationery around your event aesthetic, as it'll help paint a picture for your guests. Since stationery is the first thing they get from you, it's a preview for the festivities ahead. Everything—from the color to the formality of the language to the images used—can give your guests an idea of what to expect on the actual day.
One major factor to consider when choosing a wedding stationery design is the vibe of the event. A black-tie affair may warrant formal language, while a laid-back celebration calls for more casual verbiage. If your event is going to be full of bright colors and fun patterns, you can give your guests a sneak peek by including that into your designs. If it's going to be a simpler celebration, consider going with a minimalist design.
Draw Inspiration From Your Love Story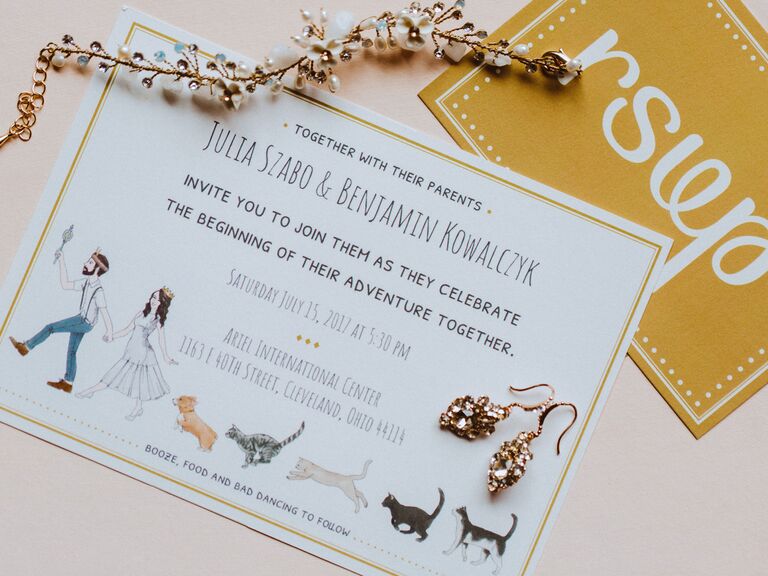 Your wedding is all about celebrating your relationship. If you're struggling to decide on a wedding stationery design, pull inspiration from your own love story. Are you getting married somewhere in nature? Incorporate ocean blues, forest greens or sunset pinks into your designs. If you're super-fans of a certain movie, work in an illustrated motif. Ask a stationer to create a custom illustration of the two of you at your venue or where you got engaged. Pay homage to your cultures by incorporating different languages or colors into the design. Any small detail you include will help personalize your nuptials. Your guests will learn more about who you are as a couple and feel more connected to you, making the event all the more special.
Go With Your Gut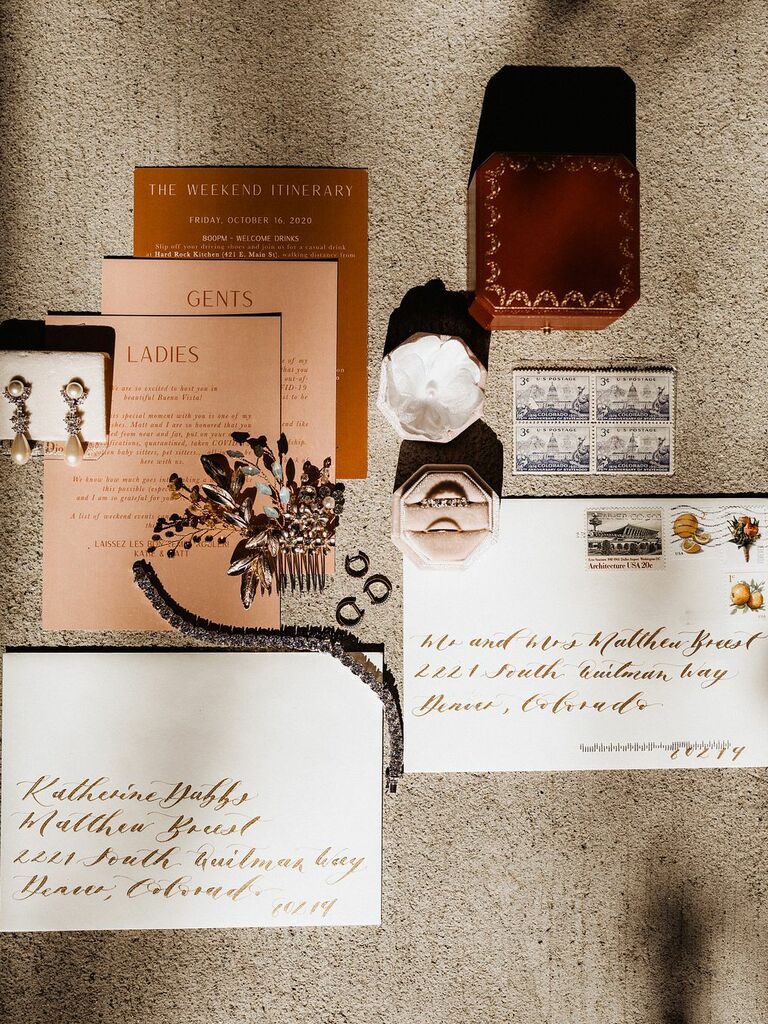 "When it comes to stationery designs, you have to go with your gut," Meyer Says. "It's easy to fall into doing what others have done or what is expected from you, but this is your celebration—you should incorporate your style, personality and love story into every aspect of it." Trusting your gut will help you decide on a design that feels authentic to you and your wedding.
"Don't feel locked into white thick paper and foil letterpress," Meyer advises. "It's beautiful, but if it does not make you smile and light up, then go in another direction." If neon colors and bold typeface bring a smile to your face, lean into that aspect. Or, if you're more drawn to soft pastel colors, embrace that. Your wedding is your day, so do what makes you happiest.
Stationery includes everything from save-the-dates to wedding programs to table numbers, meaning you have so many opportunities to get creative. You'll have additional opportunities to incorporate different colors and designs into the stationery suite. "Keep in mind you have many pieces of paper and moments to design for, so you can mix and match patterns and colors throughout the different pieces," Meyer says. "There are so many opportunities to wow with stationery with color, pattern, font or print methods."
Break the Rules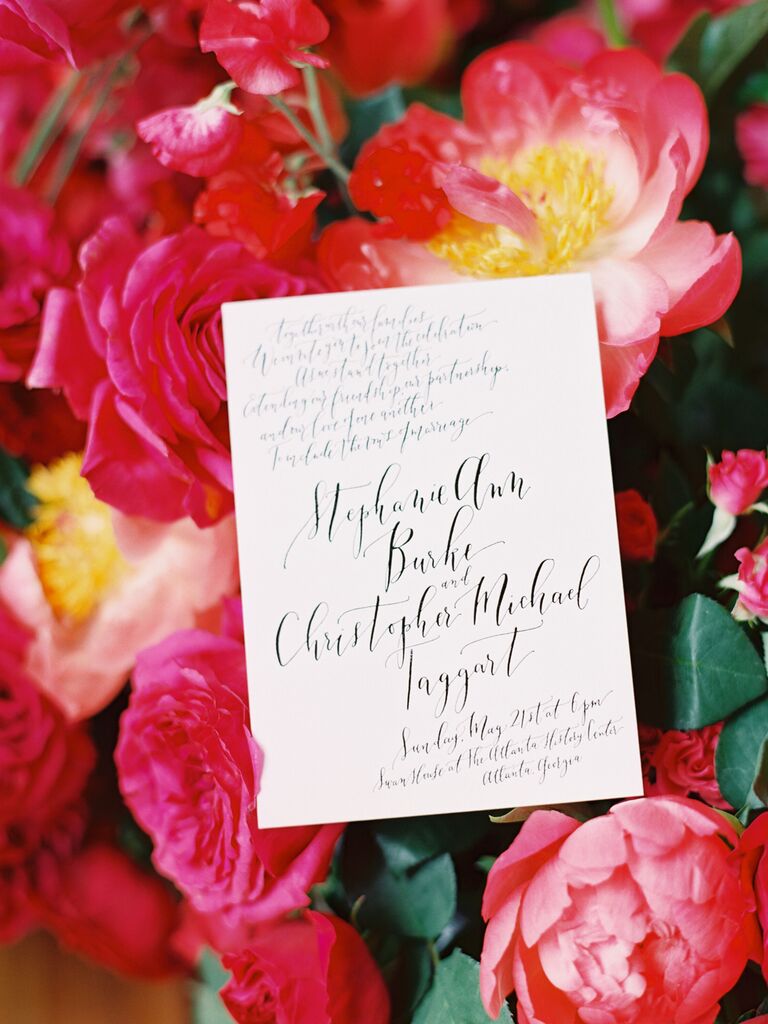 There are many outdated rules when it comes to stationery, and you may feel pressure to choose certain designs because of them. But every aspect of your wedding (especially your paper) should be built around what makes you happy. Don't be afraid to break the rules or shake things up. "Don't feel stuck in doing what you are familiar with or what you think you have to do, lean into what makes you and your partner happy," Meyer says.
And if what makes you happy doesn't match your event's aesthetic perfectly, don't sweat it. "Don't feel trapped by your season or venue: Think outside the box, and do what feels best for both of you," Meyer advises. " Don't be afraid to be different, to explore color, various textures and printing methods—have fun designing something uniquely you!"