Why Your Wedding Stationery Is Way More Important Than You Think
It sets the tone for the whole event.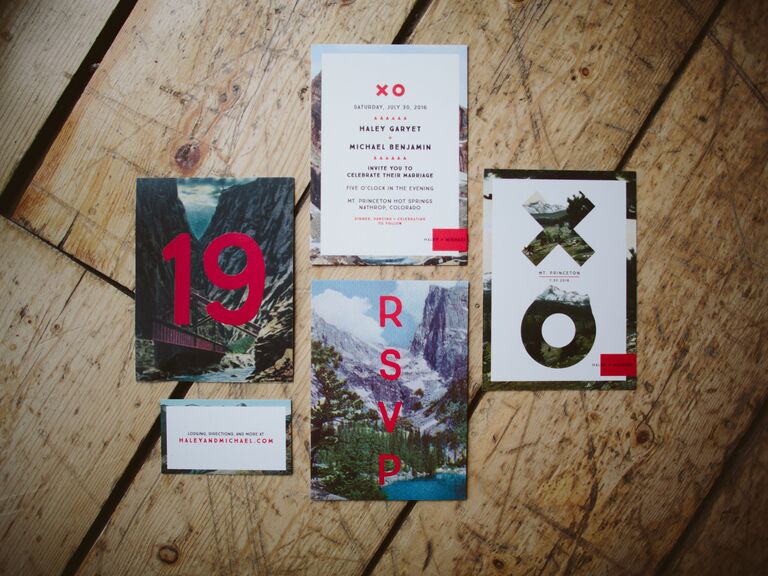 ALISON VAGNINI PHOTOGRAPHY
While big-ticket items like your venue and wedding day outfit are important, there's one detail that holds a surprising amount of significance and that's your stationery. You may have asked yourself at some point, "How important are wedding invitations (and accompanying stationery), really?" Turns out, very.
"Stationery is the first and last thing guests touch from the save-the-date to the thank you cards, and it's the best way to communicate who you are and what your wedding will look and feel like," says Jove Meyer, owner and creative director at Jove Meyer Events. First and foremost, your stationery lets guests know what to expect. It communicates essential information, like where the event is happening, what time it's taking place and what the dress code is. But it does more than that too. "It also shares information about the couples style, personality and love story," Meyer explains. Since stationery is so all-encompassing—it includes save-the-dates, invitations, welcome signs, programs, escort cards, table numbers and more—it provides couples endless opportunities to share. With your stationery, you include details from your favorite television series, favorite date night spots or relationship history. All of these sweet touches will help your guests feel more connected to you on your wedding day—making the event even more special.
Since stationery touches so many parts of your wedding, it's important to keep it cohesive. It doesn't have to match exactly (though it certainly can), but it should fit together and within the design of your event. We recommend purchasing your stationery from one place so it all looks cohesive. (Psst: The Knot Invitations offers all the stationery you need to complete your wedding day.)
How Important are Wedding Invitations and Stationery?
As you plan your wedding, there are so many factors to consider, and paper might fall to the bottom of your list. While it's easy to question the importance of wedding invitations and stationery, they carry a lot of weight in your celebration. Your stationery gives guests the logistical information about the event, but also clues them into what kind of fun they're going to have. "If they get a luau invitation, they might be expecting a pig on the stick," says Jennifer Price, owner of Event Shoppe Chicago. "If they get a black-tie invitation, they might expect to dress black-tie." Your stationery is also a place to include personal details about your love story.
Your Wedding Stationery Sets the Tone for the Event
"I always tell couples that stationery sets the tone for your wedding," Price says. "When people see it in the mail, they start to get a feel for what to expect on your wedding day—how they should dress, what kind of fun they're going to have and more."
That's because your wedding stationery is the first thing people come into contact with for the wedding. The colors, patterns, messaging and materials all clue your guests into what to expect on the actual day. Not only is it a fun teaser that will get everyone excited, it's also a widely appreciated source of information for your friends and family.
Your Wedding Stationery Contains Valuable Information
Of course, the main function of your wedding stationery is to communicate the essential information: who, what, where and when. Your guests need to know this information ahead of time so they can begin planning for the event. Whether it's a small hometown celebration or a glamorous destination wedding, this information is necessary. Usure about what to write on your wedding invitations? Check out our comprehensive guide to ensure you're covering everything.
But the way in which you communicate this information is valuable too. As Price mentioned, the theme and tone of the invitations can clue guests into what kind of event they're going to be attending. For example, incorporating the color scheme can give guests a preview of what it will look like. The tone of the text, on the other hand, communicates the formality of the event. A card that read "Get dressed, get married, eat cake" will likely hint at a laid-back party. All of these details are helpful to your family and friends.
Your Wedding Stationery Is an Opportunity for Personalization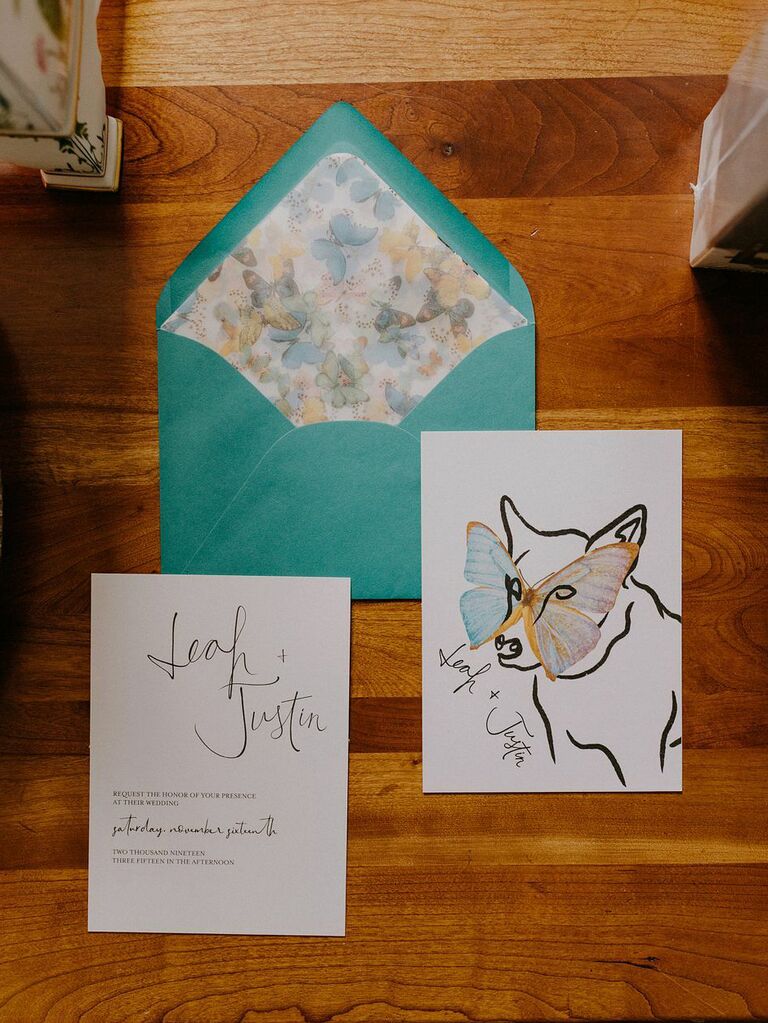 While select old-school rules exist around wedding stationery, do what makes you happiest. Your paper goods are yet another opportunity to show off your personality and style as a couple. Using cheeky and informal language, for example, is one great way to communicate your vibe to your guests.
Tell your guests more about your love story with a custom illustration at your wedding venue. If you love bright, bold colors or prefer a minimalist design, lean into whatever feels right to you. Personalizing your wedding makes the event even more special for your guests, as they'll leave the memorable experience feeling more connected to you both. Your wedding is all about you, and everything–especially your wedding stationery—should reflect that.
Looking for ideas? Scroll through The Knot Invitations. Our site has dozens of different designs. If you want to spend your money more thoughtfully, consider shopping from our Women's Artist Collective. The capsule features stunning stationery designs created by talented women artists. Not only will the designs stand out in your guests' mail piles, purchasing from the Women's Artist Collective is also a powerful way to live out your values as a couple (the ultimate stamp of personalization).
Your Wedding Stationery Can Share Your Love Story
While many of your guests likely know about your love story, they may not know the adorable details. Where did you go on your first date? What's your go-to movie? These tidbits of information will help your guests feel closer to you throughout the day (and afterwards too). Every piece of stationery is an opportunity to include sweet details of your relationship. Explain your food choices (Are they family recipes or based on your go-to date night spot?) on your menu card. Pay homage to your favorite television show with your table numbers. Include an illustrated timeline of your relationship inside your wedding invitations.
All of this information will make the event even more intimate and memorable. With these details, your guests will be even happier to be a part of this exciting chapter of your love story, and the ones that follow.