12 Mid-Century Modern Wedding Ideas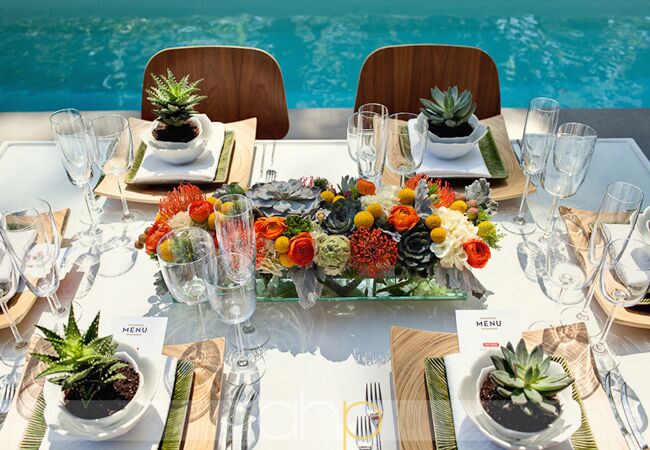 The 1950s and early 60s was an era of impeccably cool style, when bright colors, sleek lines, futuristic furniture and minimalist style (think single flower centerpieces instead of over-flowing arrangements) reigned. Well, mid-century modern style is making a serious comeback in weddings so see how this chic era inspired these contemporary couples' weddings, so if you're a couple of old souls with an eye for design then you'll love all of these retro wedding ideas.
A Tea-Length Wedding Dress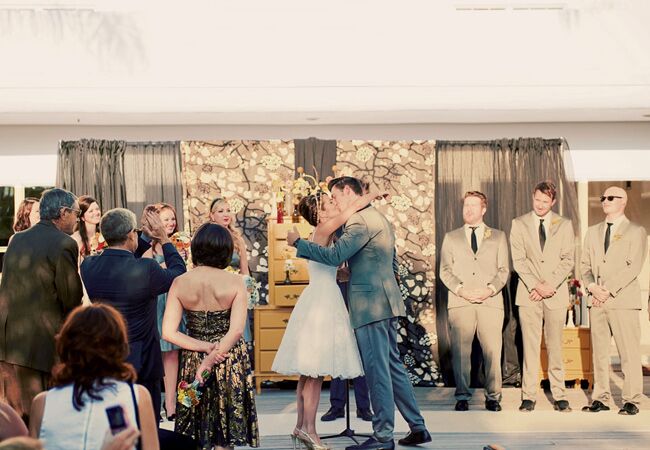 From the album: A Mad Men-Inspired Vintage Wedding in St. Pete Beach, FL
Bold Patterned Napkins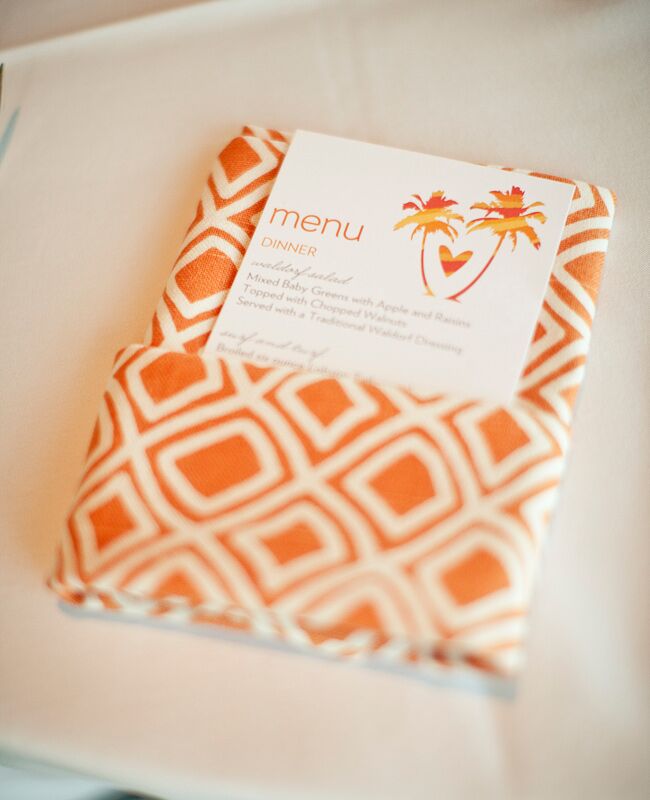 From the album: A Bright, Modern Wedding in Pacific Palisades, CA
50s-Inspired Paper Cutout Place Cards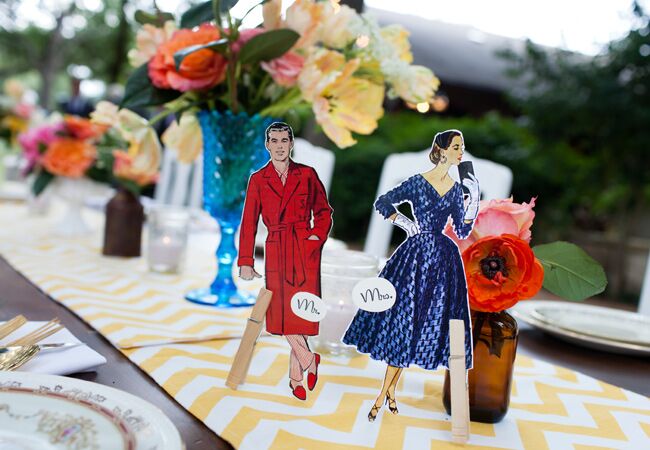 From the album: A Vintage Outdoor Wedding in Austin, TX
T-Strap Pumps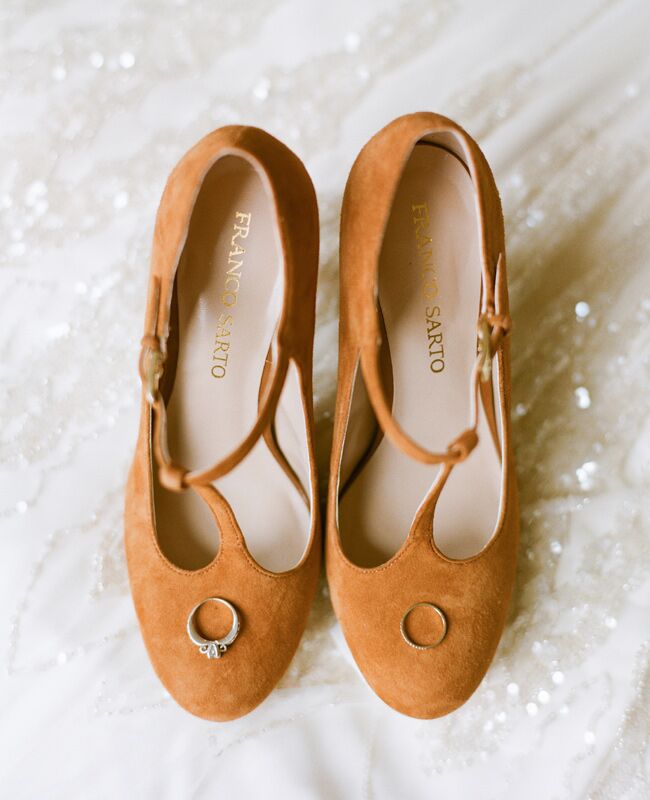 From the album: A Romantic Garden Wedding in Norfolk, VA
A Kitschy Graphic Invitation Suite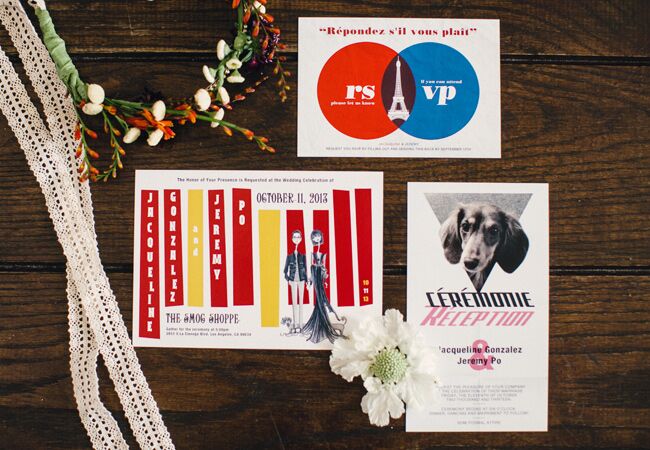 High-Back King and Queen Chairs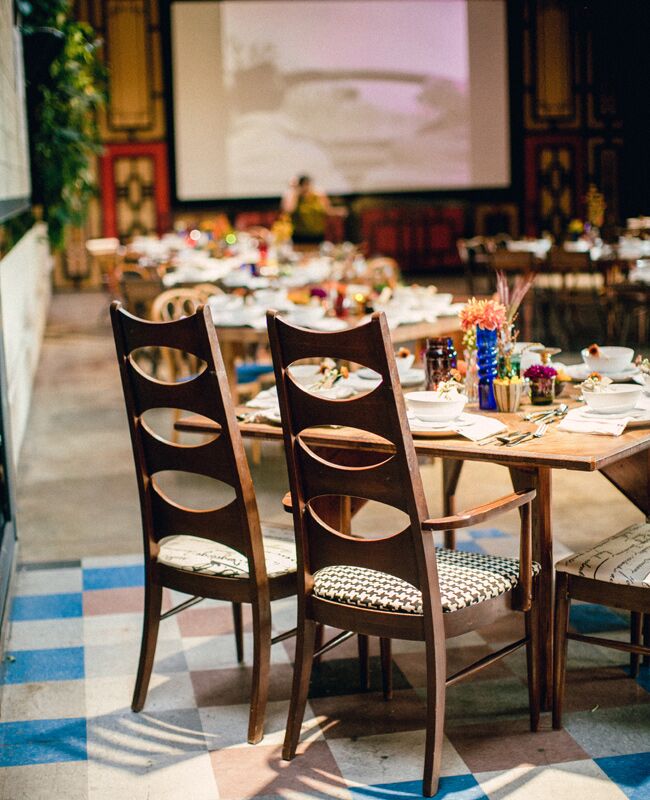 A Patterned Wedding Cake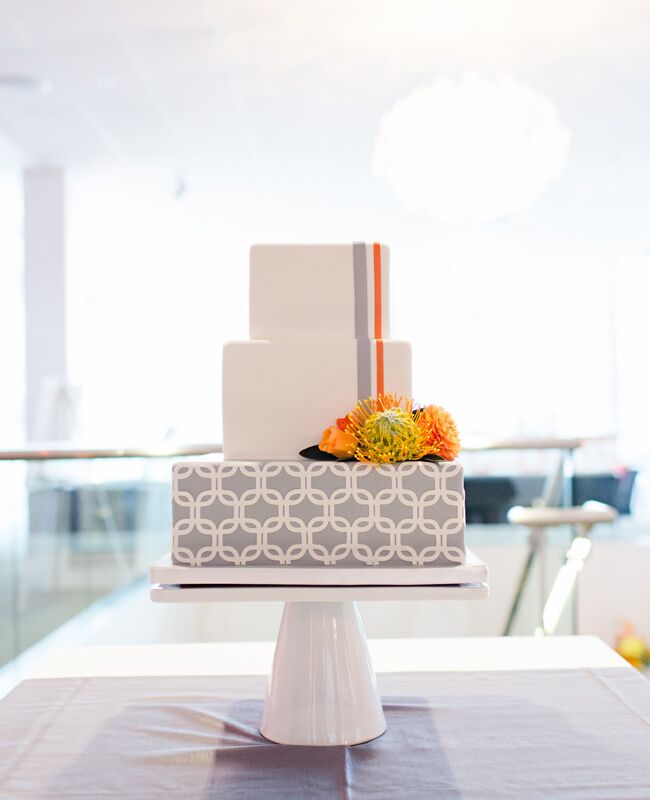 A Colorblocked Reception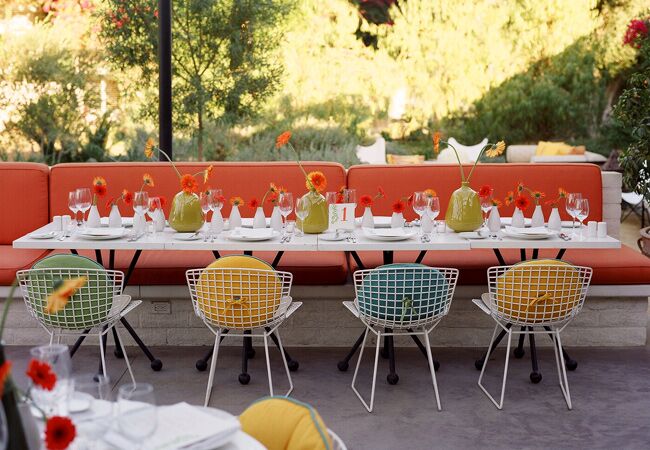 Mismatched Lounge Furniture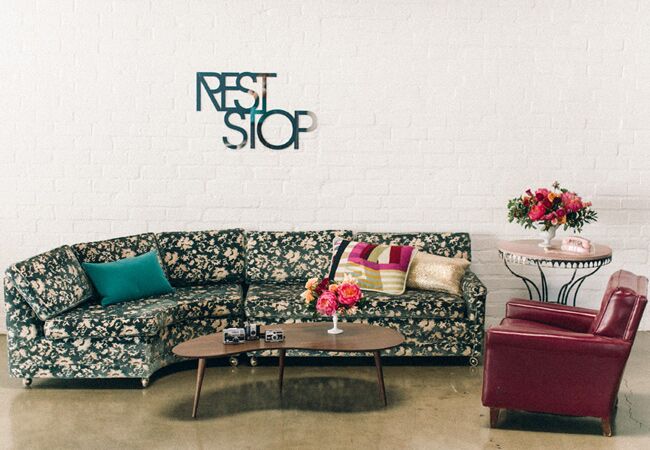 Simple Succulent Centerpieces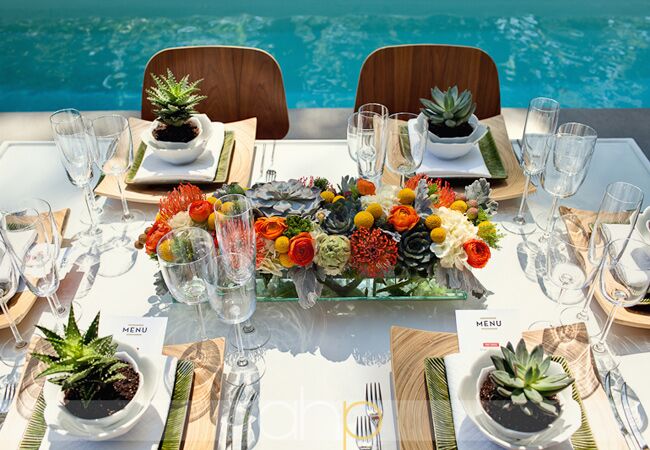 A Fondue Course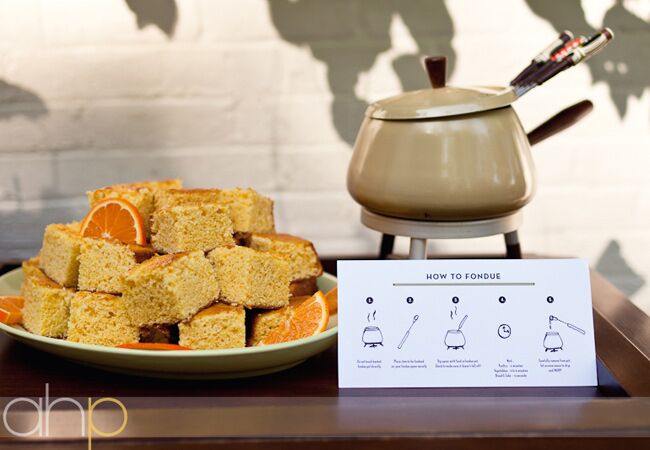 Want more? Right here!
> 25 pop art wedding ideas to steal right now
> 75+ must-have retro wedding ideas