10 Genius Advent Calendars That'll Really Impress Your Boyfriend
It's easy to play Santa with these clever Christmas countdown gifts.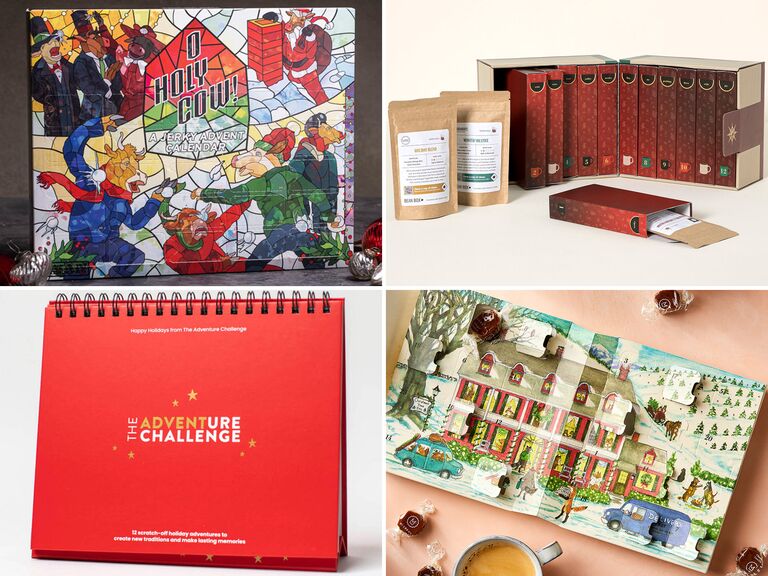 We have included third party products to help you navigate and enjoy life's biggest moments. Purchases made through links on this page may earn us a commission.
If gifting is your love language, welcome to the Super Bowl. The holiday season offers up practically endless ways to show your loved ones and significant other that you care about them, and if you're anything like us, you're probably already dreaming up all the stocking stuffers and thoughtful gifts you can stash under the Christmas tree for your boyfriend this year. May we suggest adding one more teeny-tiny thing to your shopping list this holiday season? A Christmas advent calendar!
Holiday advent calendars are a great way to get the magic going early each year, and your boyfriend is sure to appreciate the extra care and attention you've put into playing Santa and treating him to a few bonus gifts on his wish list. Not sure where to start? No worries! We're rounding up 10 of the best advent calendars for your boyfriend this year, ranging from self-care bundles for bearded BFs to Star Wars LEGO sets that'll bring him right back to childhood. Let's shop!
1. GiveThemBeer.com Beer Advent Calendar 2022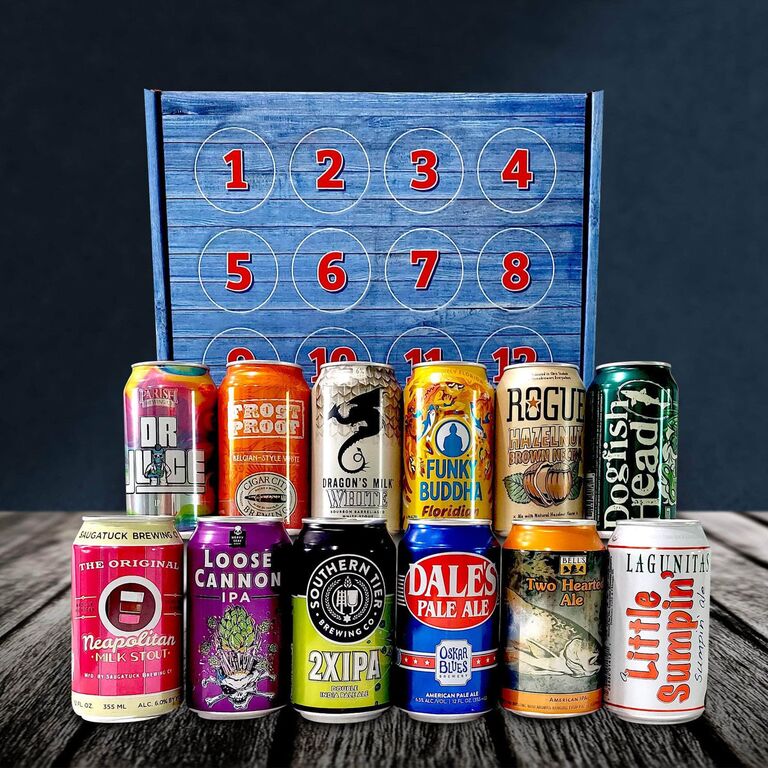 If you're looking for a boozy Christmas gift, this beer advent calendar has that category on lock. It's filled with 12 of the highest-rated craft beers on GTB's site (from big names like Bell's, Southern Tier and Dogfish Head), so even if you're totally clueless about things like ABV and hops, you can pretty much guarantee you're getting him the good stuff.
2. LEGO Star Wars Advent Calendar Fun Building Kit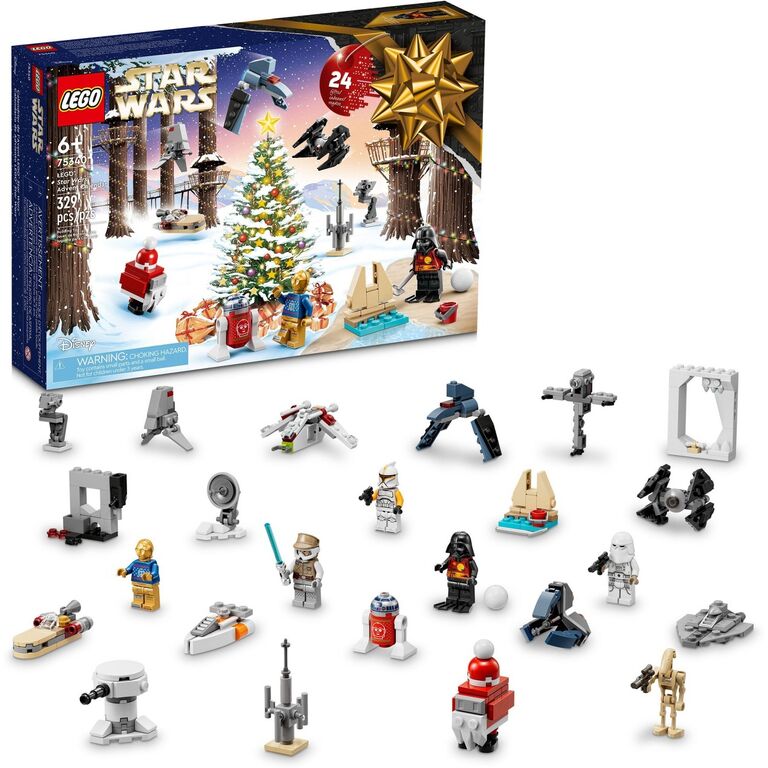 Send your boyfriend on a journey through the galaxy right back to his childhood with this Star Wars-themed LEGO advent calendar. It's filled with eight different iconic characters (hello Darth Vader and Luke Skywalker!), plus mini builds he can craft to recreate iconic vehicles and scenes from the series. Our advice? Order this Christmas countdown calendar early before it sells out!
3. McCrea's Candies Handcrafted Caramel Advent Calendar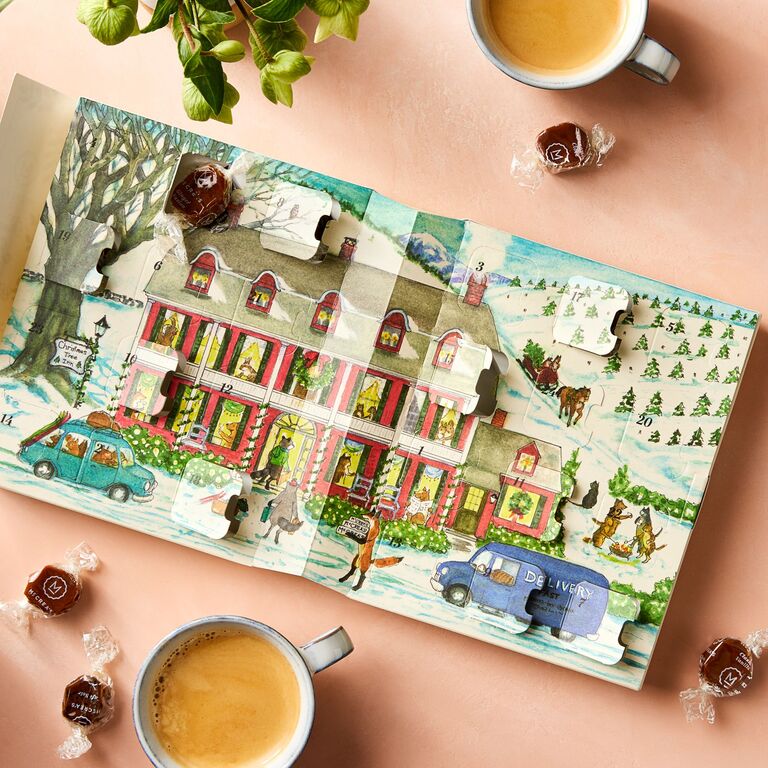 You can't go wrong with a classic candy advent calendar. If he downs sugar any chance he gets, this gourmet gift box will satisfy his sweet tooth. The 24 slow-cooked caramels come in 12 different (and decadent) flavors, including Chocolate Peppermint, Cinnamon Clove and Anisette—how seasonal! Made in Massachusetts from locally sourced butter, milk and cream, you just know they'll melt in his mouth.
4. Uncommon Goods Holiday Scratch-Off Advent Calendar Playlist
Calling all music fans! If your and your boyfriend's ideal date night involves putting on a record and making dinner, this is the perfect holiday advent calendar for your vibe. Each day, he can scratch the corresponding number (yes, scratching this record is encouraged!) to reveal a QR code that can then be scanned to download a holiday carol sung by an emerging artist. He'll feel up on the latest talent and can brag on his killer Christmas playlist once December 25 rolls around.
5. Cask Explorers 2022 Whisky Advent Calendar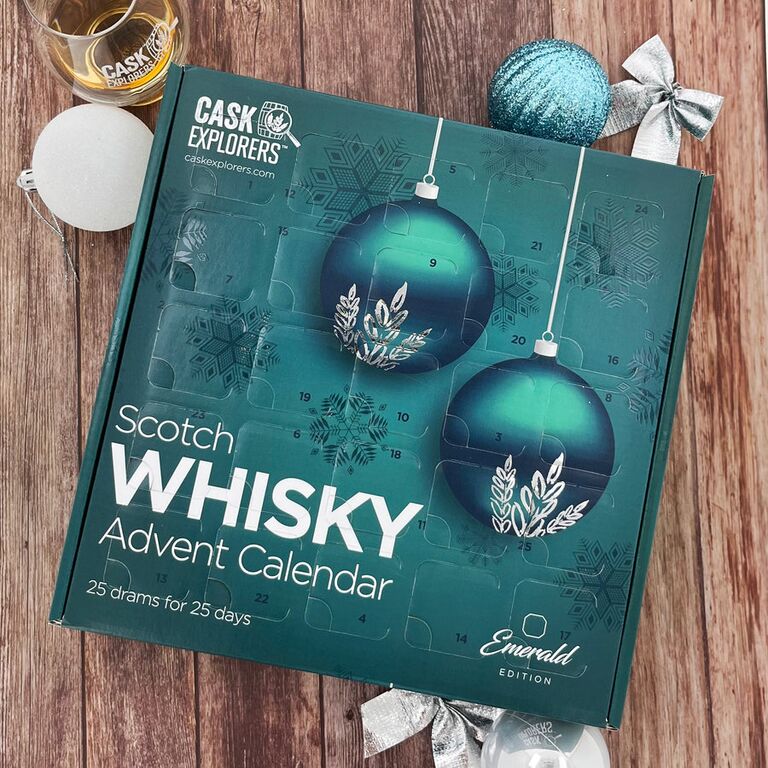 If he's been dying to attend a scotch tasting, this gift idea is the next best thing! Really Good Whisky's advent calendar is available in five editions—Sapphire, Emerald, Ruby, Diamond and Crystal—each of which pertains to the price point (and quality) of the blends included. No matter which you snag for your boyfriend, he's in for a legit experience. Every day during December, he can scan the QR code on that day's bottle to get all the need-to-know info about the included dram and partake in a guided tasting led by a pro. It's basically a history lesson and cocktail hour all in one.
6. Man Crates Tis the Season Jerkey Advent Calendar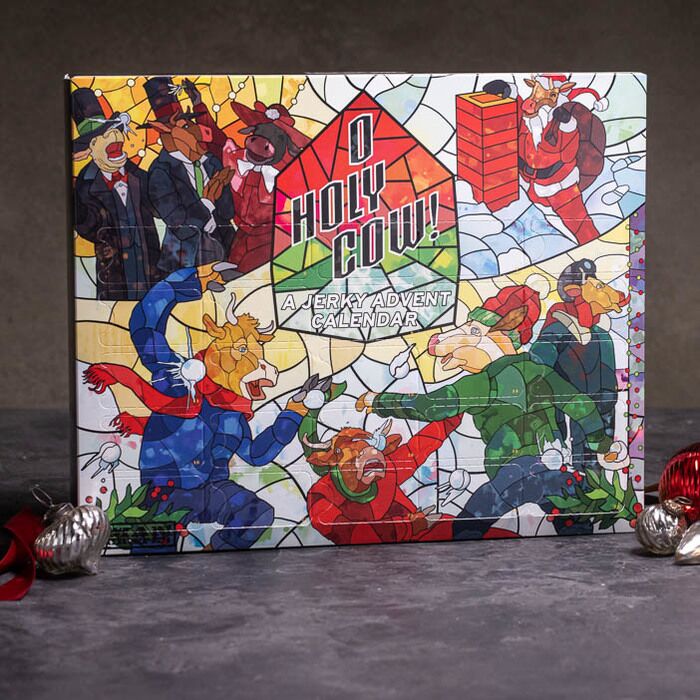 Is your guy always snacking and totally eating you out of home and pantry? Then this holiday advent calendar will be just as much a gift for you as it is for him! It's filled with 25 yummy beef jerky bits, ranging in flavor from classic and garlic to more unusual picks like birch beer and ghost pepper (spice alert!). While they probably won't scratch his snacking itch for good, this bundle will make his Christmas season a delicious one!
7. The Bearded Man Company Christmas Beard Oil Advent Calendar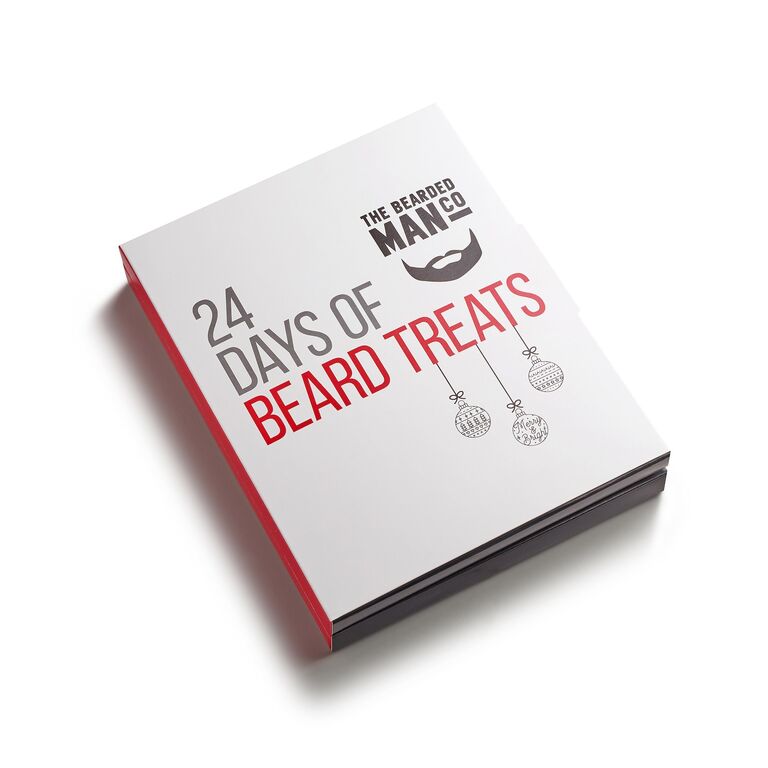 For lots of men, a well-groomed beard is their pride and joy. Make sure he feels ready for his Christmas closeup this holiday season with this clever countdown calendar from Etsy. It's filled with 24 different mini bottles of beard oil to help him look as dapper as the lead in a Hallmark Christmas movie. Bonus: Each beard oil boasts a different scent (think: mahogany, rosemary, black coffee, leather and more) and can be purchased in a larger size from the Etsy shop if he ends up having a favorite.
8. The Adventure Challenge Advent(ure) Calendar 2022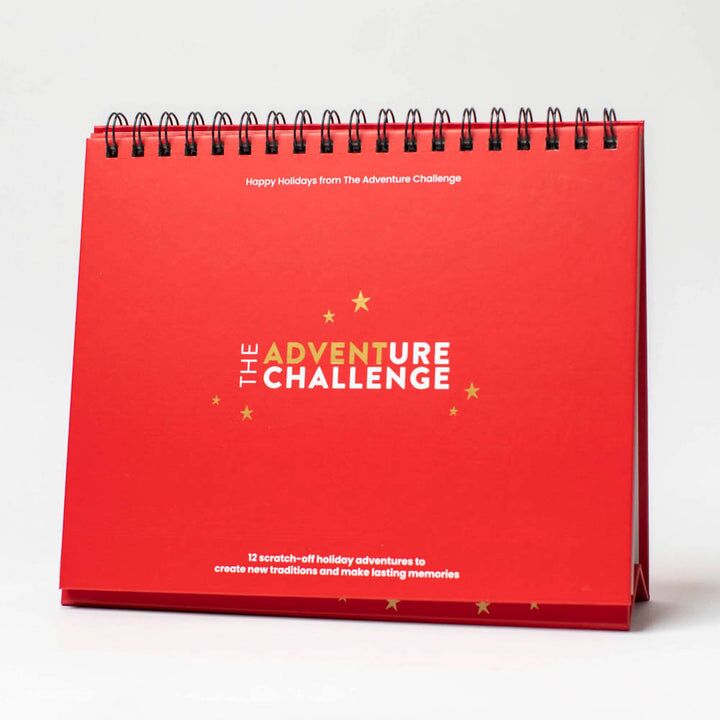 If you've been wanting to kick things up a notch in your relationship, this is the best gift on our list. It'll help you make the most of the holiday season with your best friend, with date night adventure ideas that your boyfriend can scratch to reveal for 12 days in December. Ideas range from ways to build new holiday traditions to fun excursions you can also take with friends and family.
9. Uncommon Goods 12 Christmas Mornings of Coffee Advent Calendar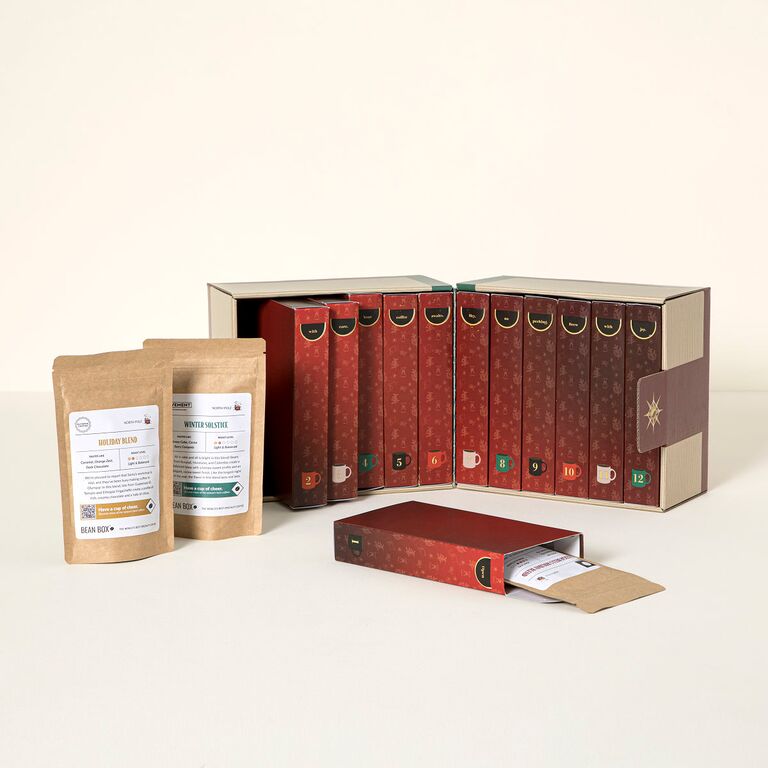 For the guy who can't make it through his morning classes or meetings without at least two cups of coffee, look no further than this java-filled holiday advent calendar. It's packed with 12 limited-edition blends that'll fill his mug with seasonal cheer all December long. The varieties—which come in the form of fresh grounds—include Base Layers (a light roast), Gentle Yeti (a medium roast) and Fireside Blend (a dark roast).
10. Happy Socks 24 Days of Holiday Socks Gift Set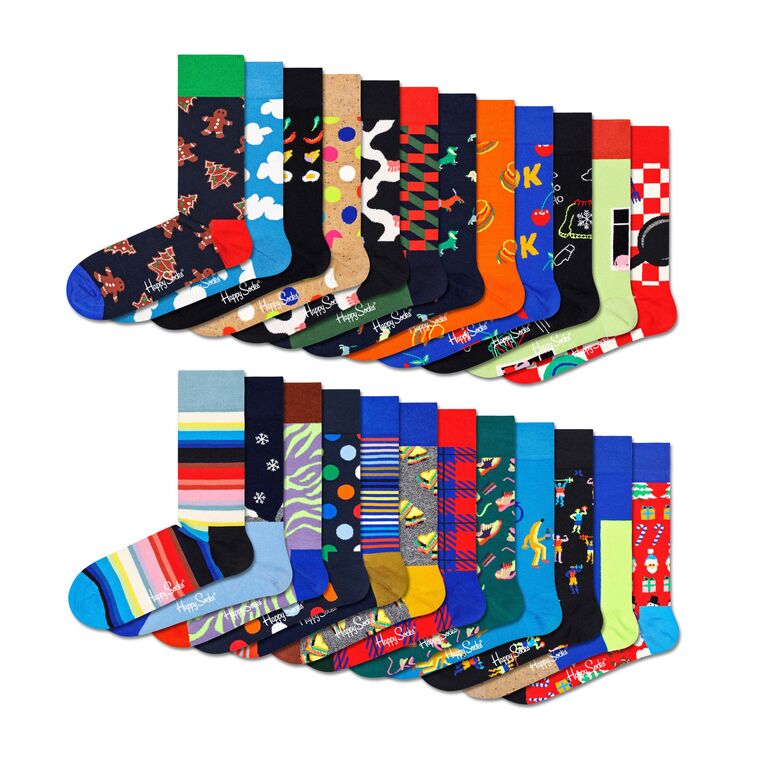 Keep his feet cozy during winter's chill with this sock advent calendar. Each day in December reveals a funky new set of socks for him to pull on, with bright colors and playful patterns that'll keep him smiling all Christmas long. Want to really take this gift up a notch? Pair it with a gift card for a new pair of sneakers on Christmas Day for the ultimate surprise under the tree.