13 Reasons Clothespins Are Killing It At DIY Weddings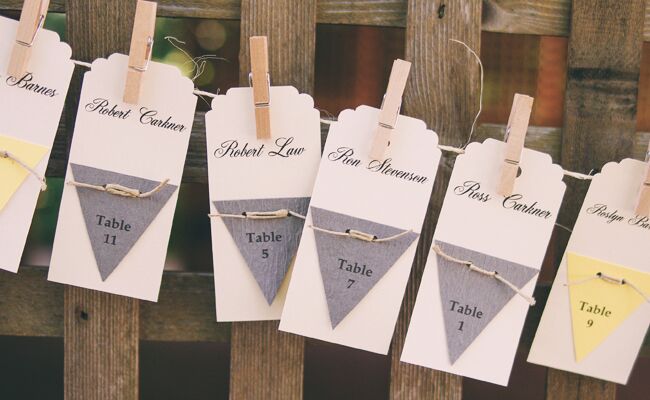 Nikki Mills
Even if you aren't going for total DIY style, there could be a place for the clothespin in your wedding plans. Decorated with glitter and spray paint or left as plain wood, clothespins are the problem-solving connectors answering age-old questions like: How do I display my escort cards? How do I get my menus to stand up? How do I make an inexpensive backdrop for my cake table? With clothespins available in various sizes and with the option to throw back to the traditional clothes peg, you've got an array of choices on how to incorporate this inexpensive DIY supply. Here are 12 of the best reasons clothespins can work for your wedding.
1. You can sprinkle them with glitter and clip your escort cards to framed chicken wire.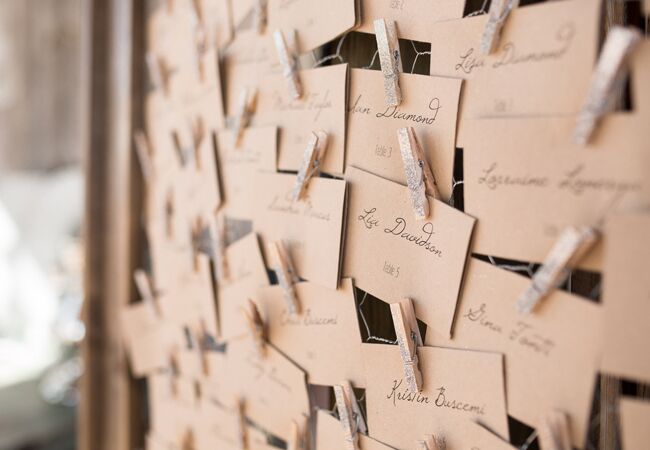 From the album: A Rustic Outdoor Wedding in Round Mountain, TX
2. You can buy adorably mini clothespins and hang escort card tags on ribbon.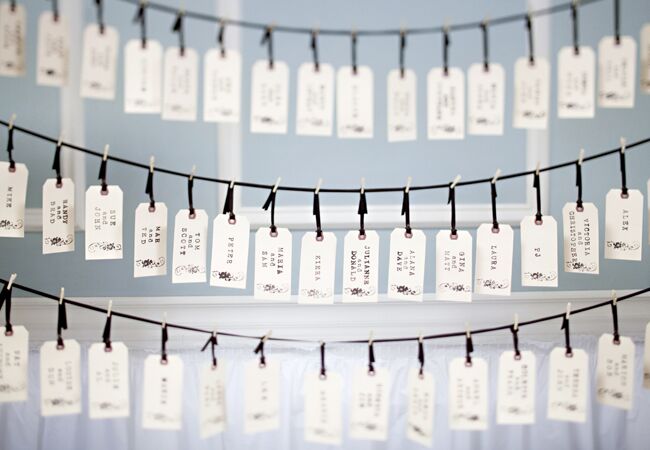 From the album: An Intimate Race Track Wedding in Goshen, NY
3. You can spray paint them yellow to match graphic escort cards.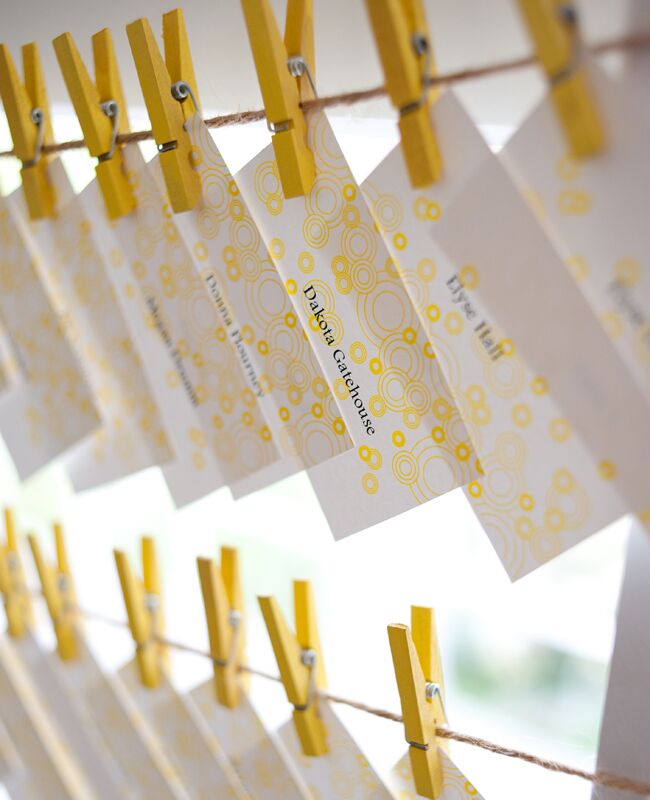 From the album: A Simple DIY Wedding in Supply, VA
4. You can turn them upside down to make escort card stands.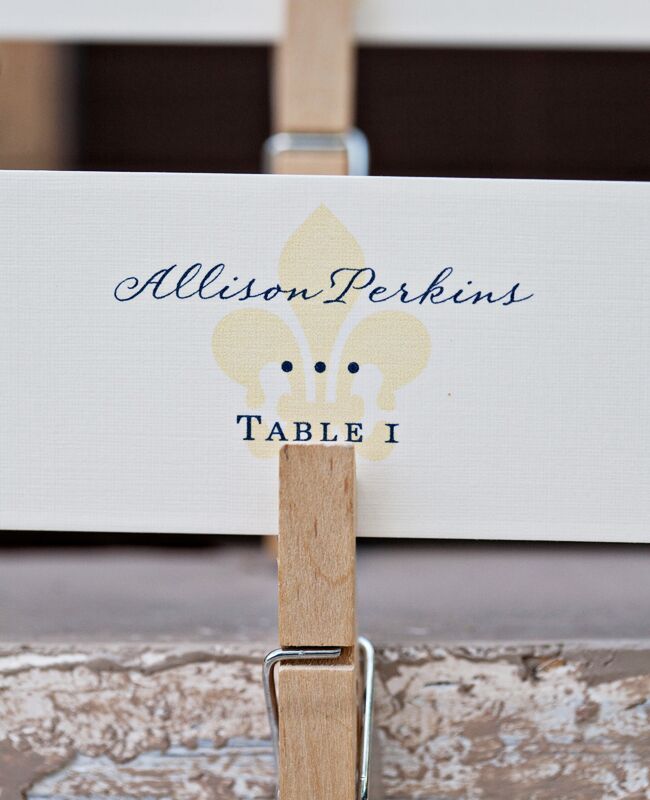 From the album: A Backyard Wedding in Sandy Springs, GA
5. You can DIY your boutonniere by clipping together a flower arrangement with a clothespin.
6. You can hang seating charts from clothespins clipped to twine.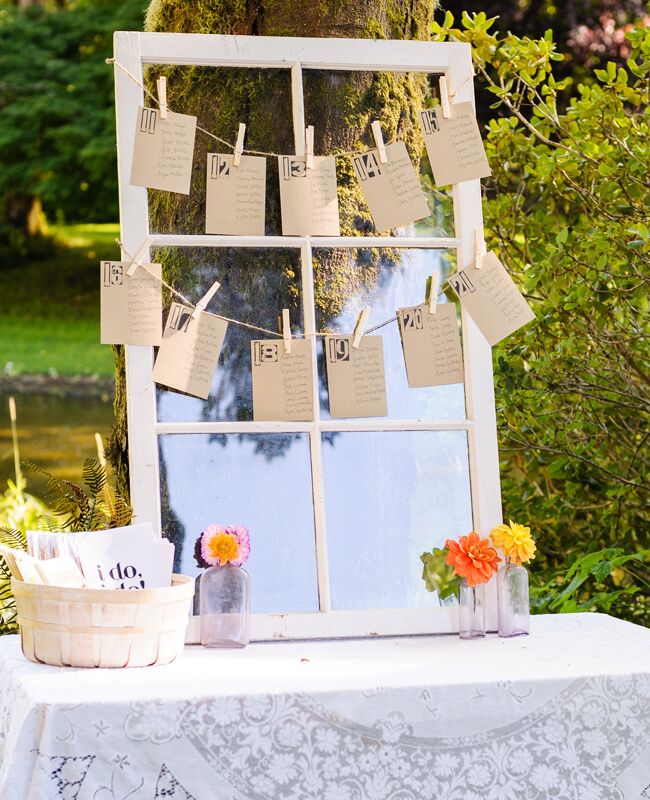 From the album: A Bright Summer Wedding in Corbett, OR
7. You can Mod Podge fabric to the front of a clothespin and create a place setting with the menu.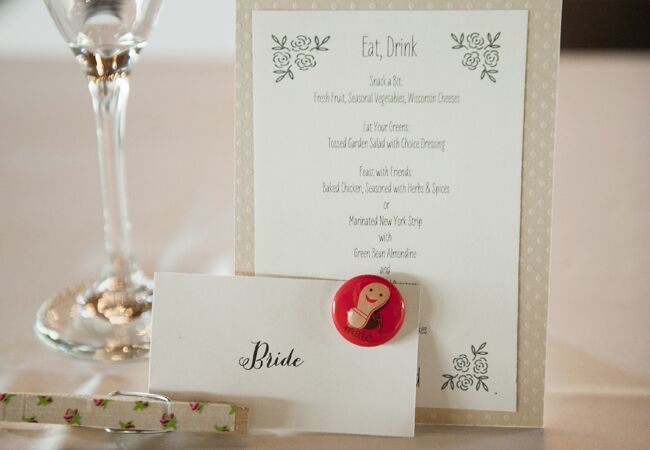 From the album: A Homespun Rustic Wedding in Rockton, IL
8. You can clip personalized thank-you notes and Polaroids to shrubs and trees near the reception entrance.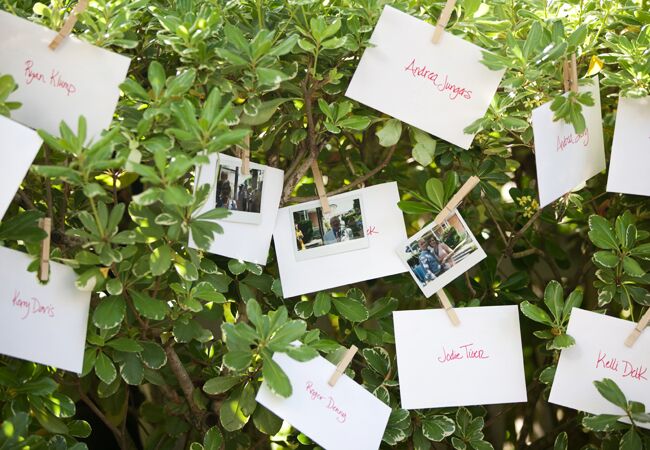 From the album: A Beaufort Inn Wedding in Beaufort, SC
9. You can make a beautiful ombre backdrop by painting and hanging clothespins like a garland behind the cake table.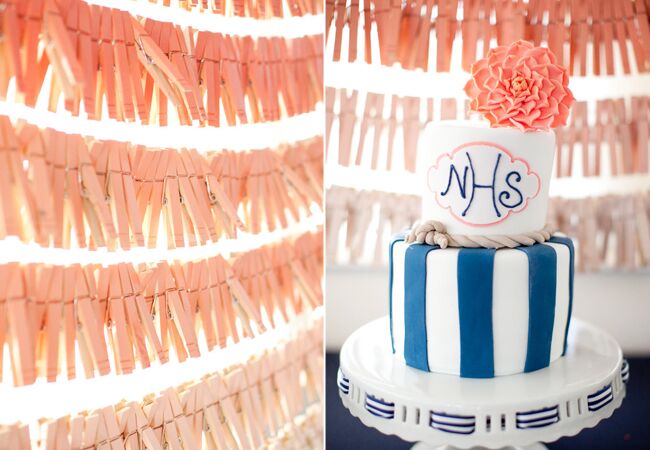 10. You can decorate old-fashioned clothes pegs to look like you and your partner for a personalized DIY cake topper.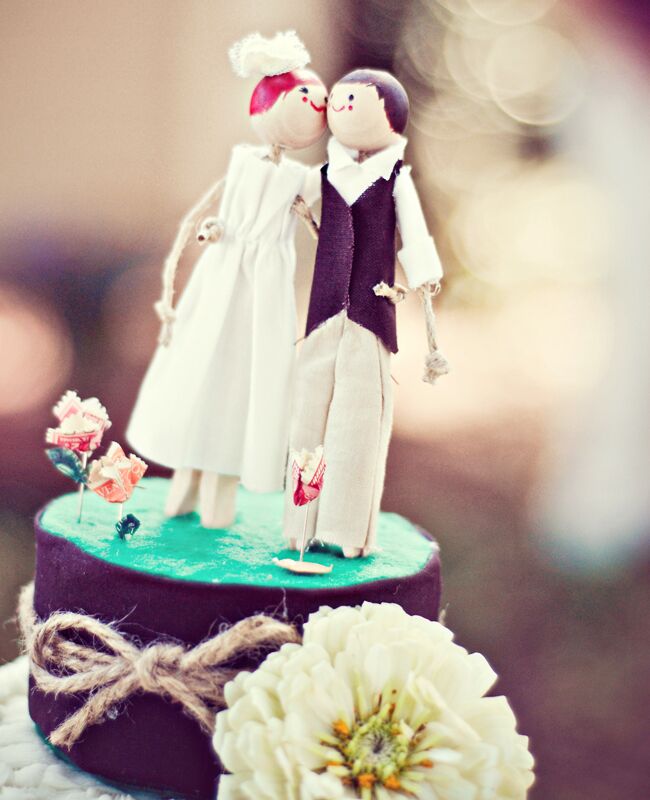 From the album: A Casual Wedding in Charlotte, NC
11. You can hang family photos at the reception (without damaging them!).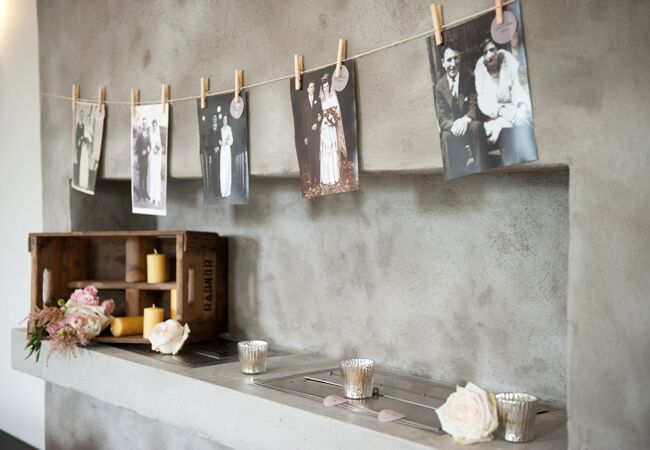 From the album: A Le Belvedere Wedding in Wakefield, Quebec
12. You can package wedding favors in a kraft paper bag and clothespin.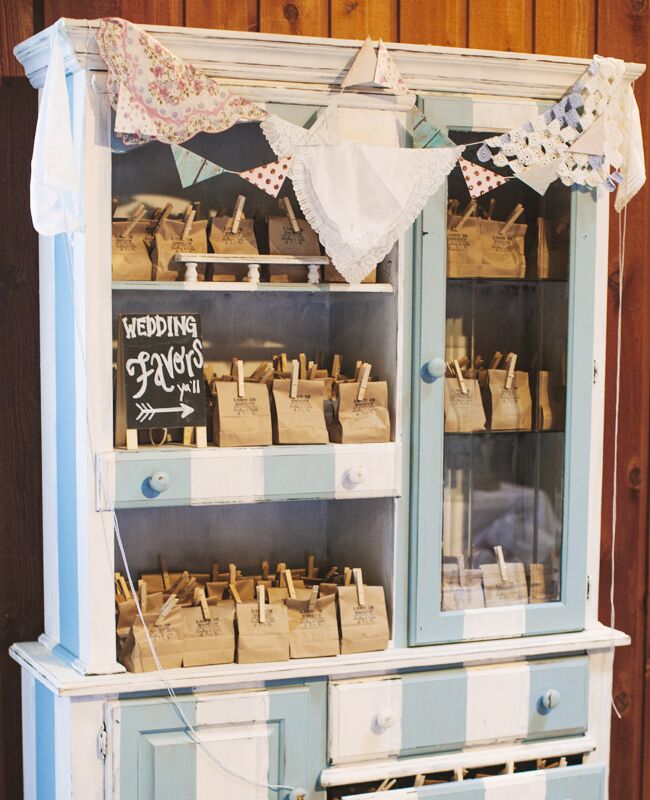 From the album: A Stables on the Hill Wedding in Fayetteville, AR
13. You can give guests doilies and clothespins to close candy bar bags.