20 Thank-You Gift Ideas for Parents of the Bride and Groom
How do you thank your parents for all they've done in the lead-up to your wedding? We've got a few ideas...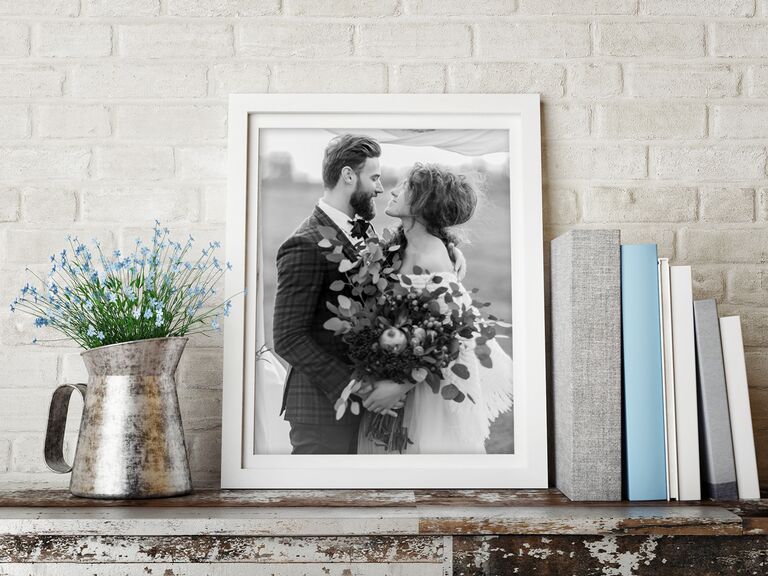 iStock
We have included third party products to help you navigate and enjoy life's biggest moments. Purchases made through links on this page may earn us a commission.
Just as you should give your wedding attendants personal thank-you gifts, you should also take the time to find something equally meaningful for your biggest fans: your parents. After all, they've been there since day one, offering wisdom, guidance and support. To that end, there's no right or wrong way to say thanks—a practical gift is just as special as a sentimental one when it's given with love. To help you narrow down your choices, we've rounded up the wedding gifts for parents that'll make moms and dads smile.
1. Framed First Dance Lyrics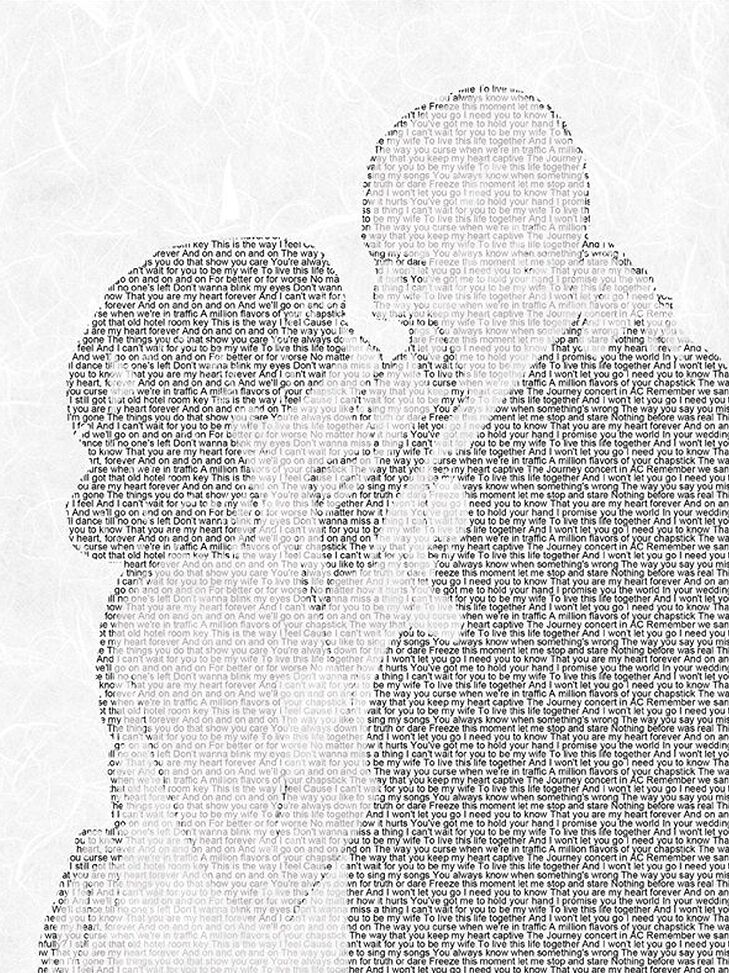 You may not want a ton of slow songs played at your wedding, but there's no denying the power of the first dance song. And there's doubt your parents feel the same way. In that vein, commission artwork based on a photo of them dancing (either from your wedding or theirs) using the lyrics to their own first dance song from long ago.
Studio Jones first dance wedding song lyrics art, $59, Etsy.com
2. Photo of You Together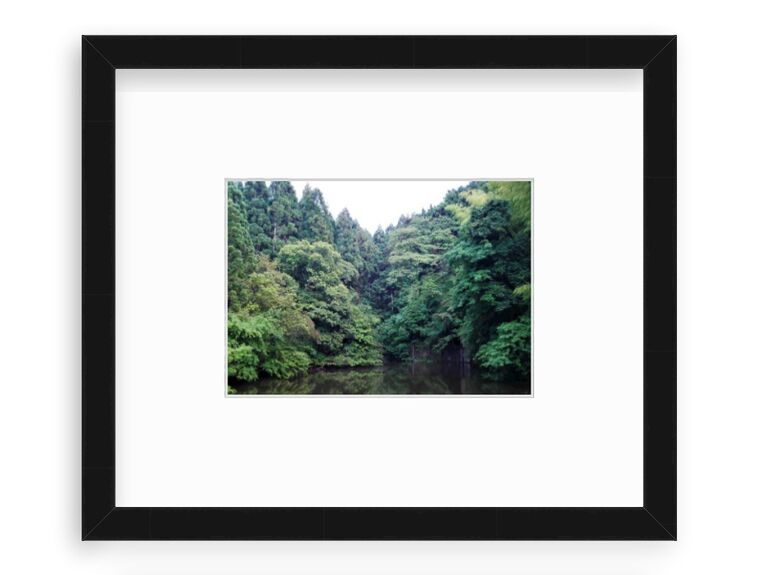 Dig up a cherished childhood photo of you with your parents, or wait until your wedding images are ready and pick out your favorites—such as a snap of your father-daughter dance or a pic of you and your mom getting ready the morning of your wedding. Have the image professionally framed and include a heartfelt, handwritten card.
Framebridge The Chloe frame, from $65, Framebridge.com
3. Their Wedding Picture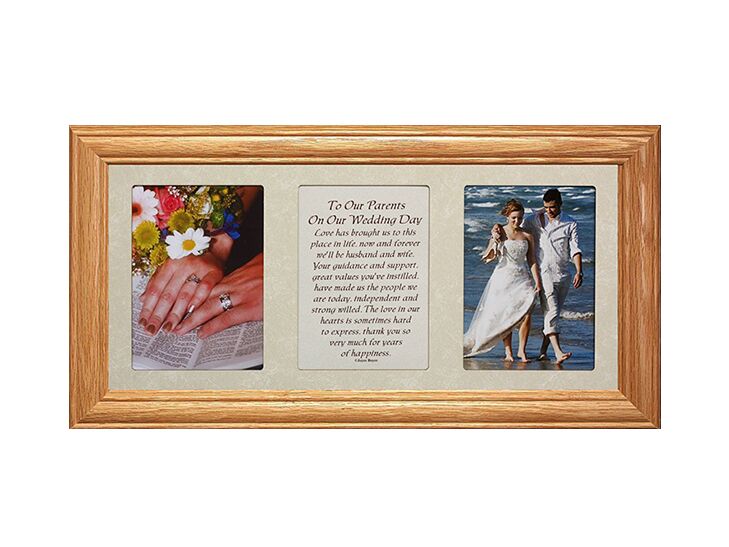 Give a nod to where it all started: your parents' wedding day. Choose a shot from their first dance, as they're exiting the reception or a classic posed portrait, then display it in a new frame. If the vintage photo is torn or sun-damaged, go a step further and bring it to a professional photo studio for restoration.
Classy Crafts Inc To Our Parents wedding day poetry & photo frame, from $62, Etsy.com
4. Wine Subscription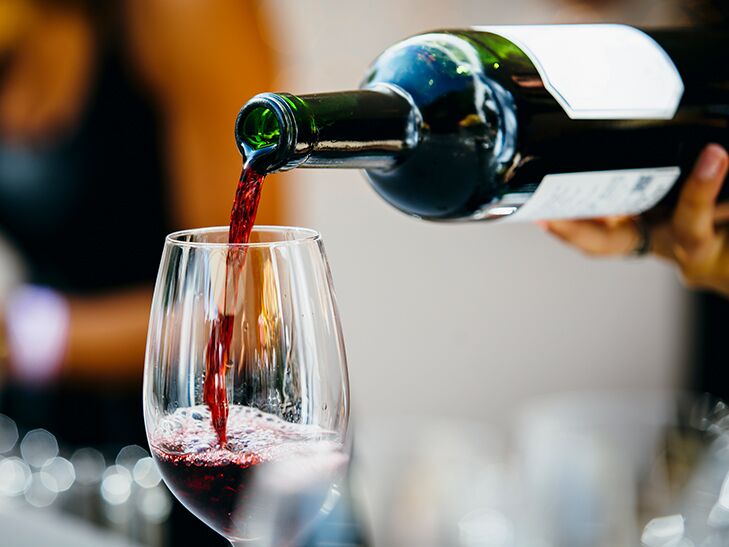 After months of helping you pull off the wedding of your dreams, your parents likely need to unwind too. Since an Italian honeymoon probably isn't in store for them, offer them the next best thing: a three-month subscription to a "Taste of Italy" wine club, which delivers bottles directly to their doorstep.
1-877-Spirits.com Taste of Italy wine club, $169 for 3 months, 1-877-Spirits.com
5. Personalized Cutting Board
This timeless wooden cutting board can be engraved with your names and wedding date, or a personal message to your parents. It's equal parts poignant and practical.
The Knot Shop personalized wooden cutting & serving board, $28, TheKnotShop.com
6. Spa Day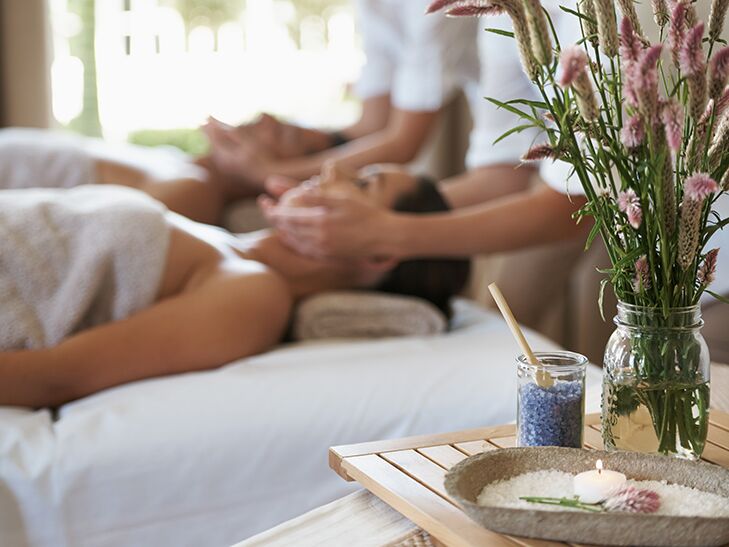 Moms and dads deserve pampering—especially after hosting a big family wedding. So, why not treat both of your parents to a spa day? For maximum R&R, include a gift card for a couple's massage and a romantic lunch or dinner à deux. (We promise, a spa retreat isn't just for moms!)
Spa Week gift card, value of your choice, SpaWeek.com
7. Family Photo Calendar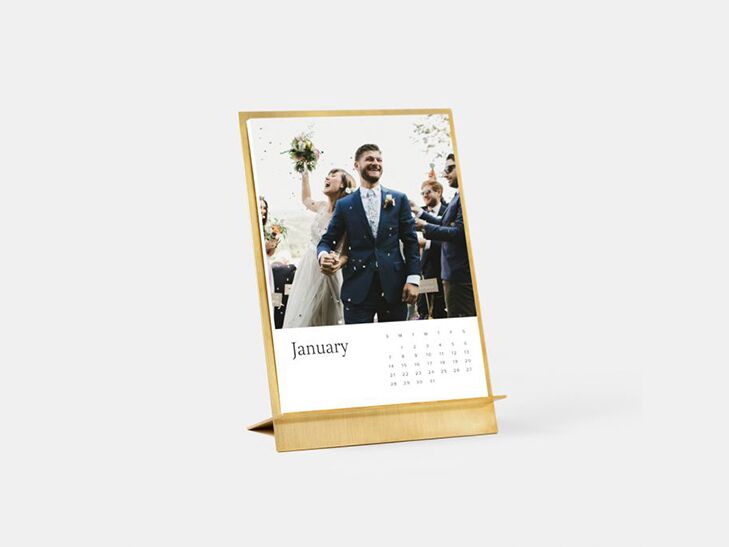 Gather your 12 favorite images from all your wedding events and present them to your parents in a chic calendar. The thick photo pages are propped up on a mini brass easel, and you can refill your order the next year with different photo memories for a gift that keeps on giving.
Artifact Uprising brass easel & calendar, from $49, ArtifactUprising.com
8. Event Tickets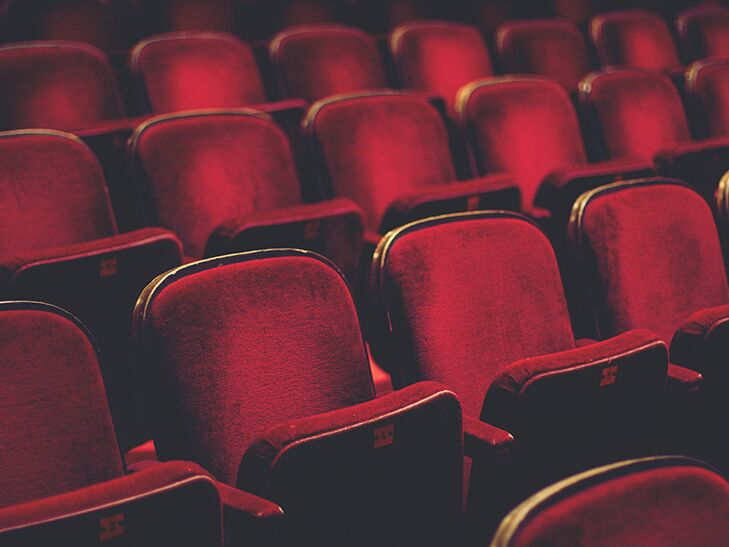 Once the wedding is over, your parents will have more free time on their hands. Buy them VIP seats to cheer on their favorite sports team or tickets to a concert, the theater or opera.
Ticketmaster gift card, value of your choice, Ticketmaster.com
9. Meaningful Glassware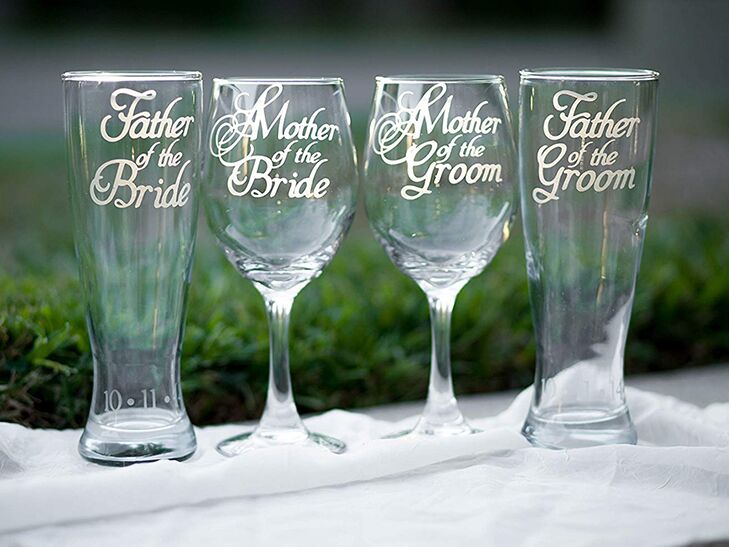 These matching glasses are perfect for toasting during your wedding reception speeches and will remind your parents of that special day every time they use them. Available as pilsner, pint, whisky or wine glasses, there's an option for everyone, from your pinot grigio–loving mother-in-law to your Scotch-aficionado father. 
Everre hand engraved glasses, $75 for set of 4, Amazon.com
10. Personalized Wedding Album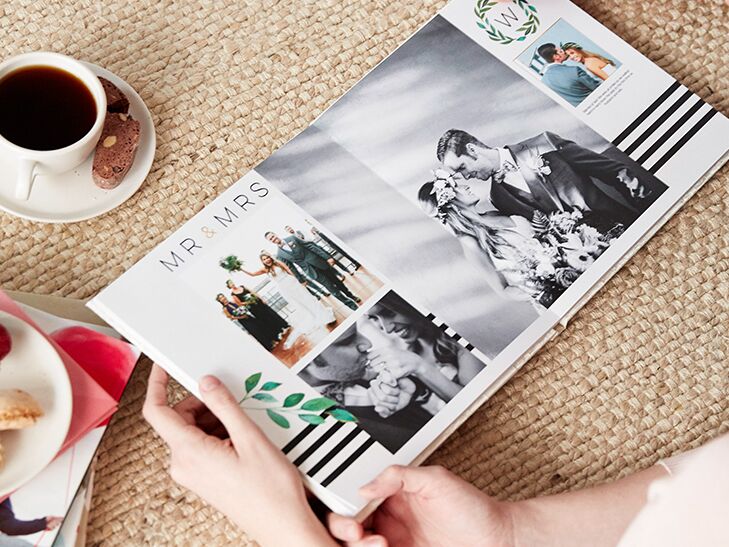 After your wedding photos are ready, invite Mom and Dad over to check them out. Take mental notes of the ones they love most, then create a customized photo album just for them. While this gift can't be presented on your wedding day, it'll be worth the wait.
Shutterfly wedding photo books and albums, from $50, Shutterfly.com
11. Day-Of Accessories for Mom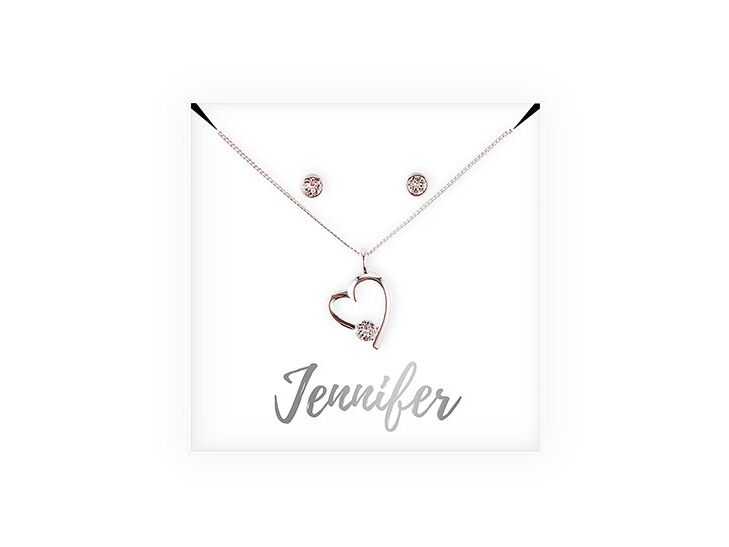 When it comes to most moms, you can never go wrong with jewelry. A bracelet, necklace or pair of earrings won't go unappreciated, especially if it's a piece that acknowledges all of the heartfelt wisdom she's bestowed on you over the years.
The Knot Shop personalized bridal party heart & crystal jewelry gift set, $20, TheKnotShop.com
12. Day-Of Accessories for Dad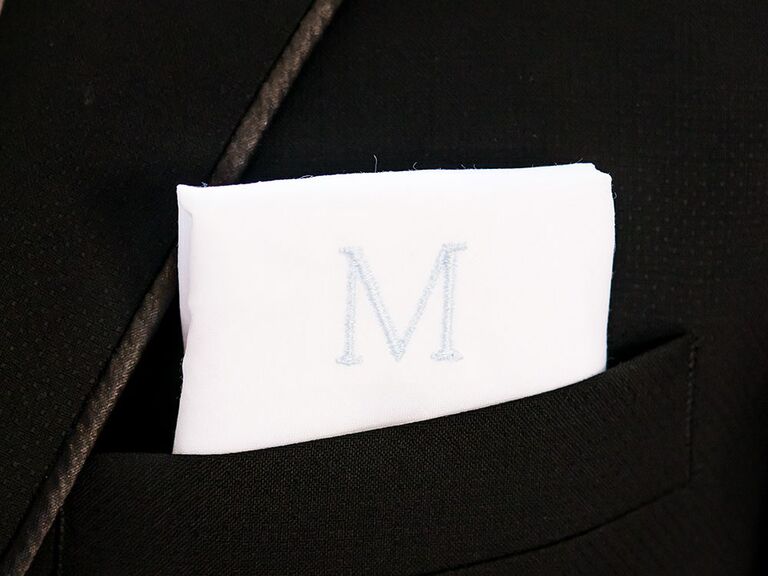 Your dad will surely appreciate stylish and personalized accents to wear with his suit or tux. As a thoughtful touch, tuck in an embroidered handkerchief.
The Knot Shop personalized embroidered white pocket handkerchief, $18, TheKnotShop.com
13. Custom Illustration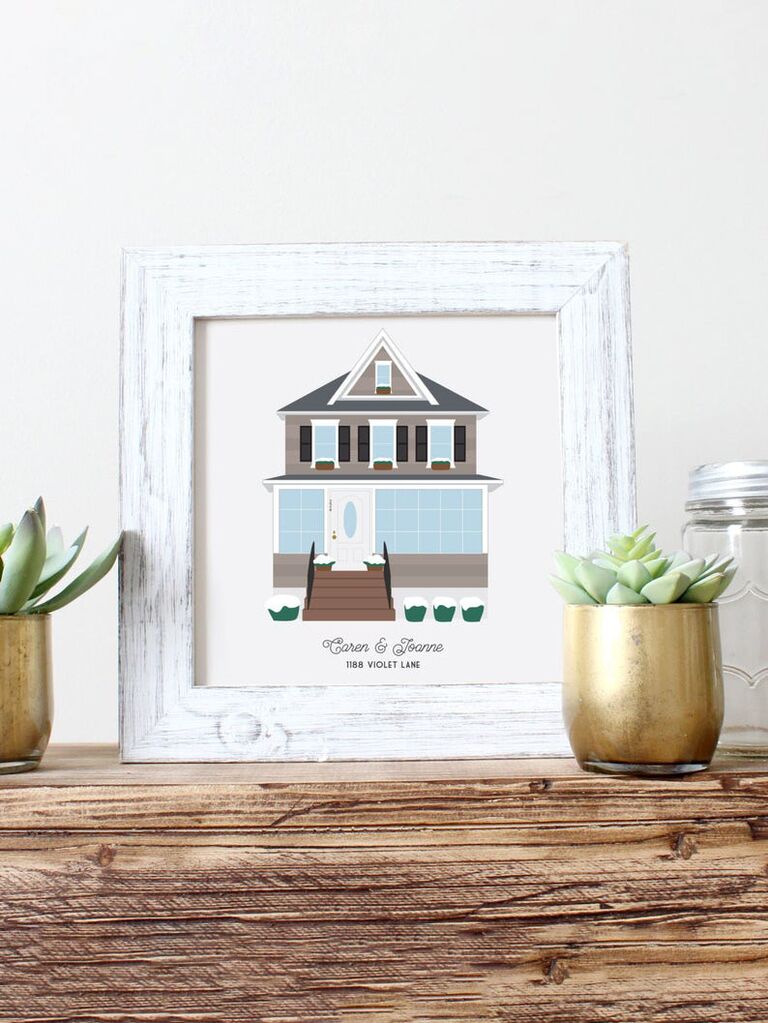 Whether you moved out of your childhood home long ago or plan to after you say "I do," offering your parents a detailed custom illustration of the home where you grew up and created so many memories together is sure to bring all the feels.
Miss Design Berry house portrait artwork, from $242, Etsy.com
14. Bamboo Plant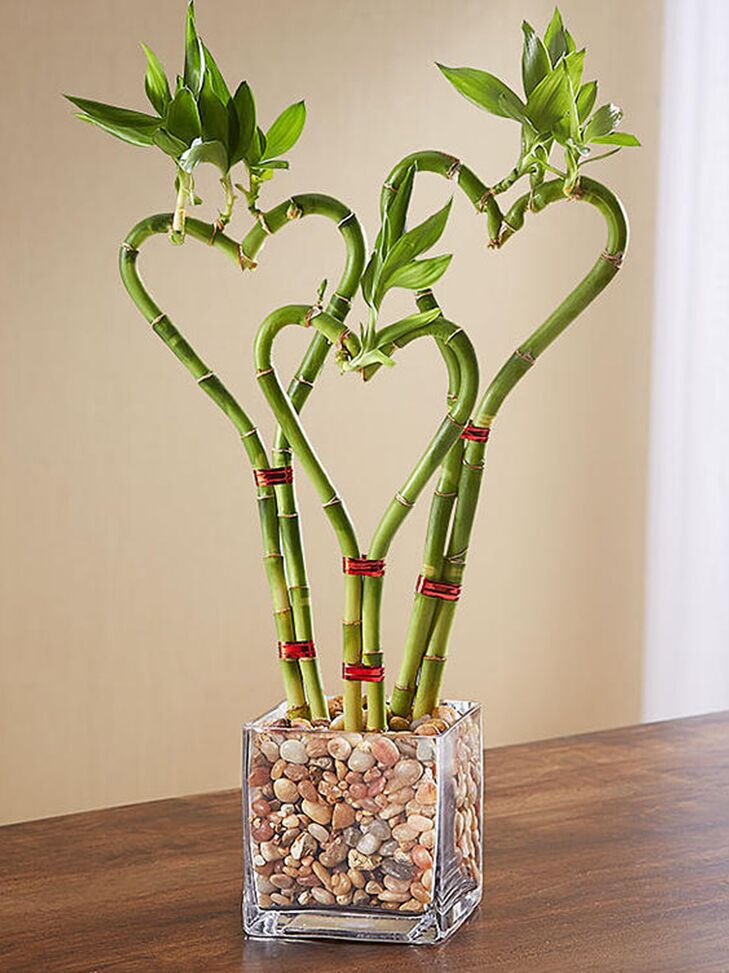 Got green-thumb parents? Present them with this heart-shaped bamboo plant to convey your gratitude and add to their house plant collection. It's considered a traditional symbol of luck and good fortune—a worthy sentiment to impart to your ever-generous parents.  
1-800-Flowers heart shaped bamboo, from $35, 1800Flowers.com
15. Cozy Throw Blanket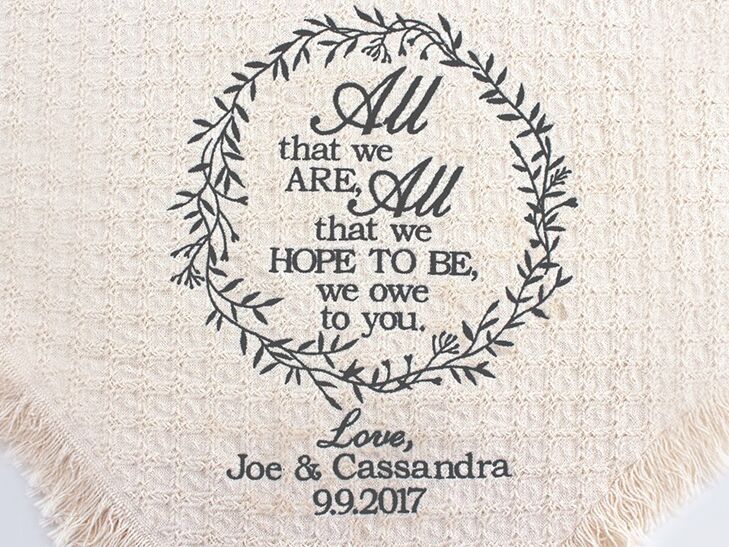 This neutral throw would look right at home in just about any living room. Customize it with a sweet embroidered message, and your parents will think of the momentous day every time they reach for it. 
Personal Stitch Gifts parents wedding gift keepsake blanket, $79, Etsy.com
16. Acrylic Print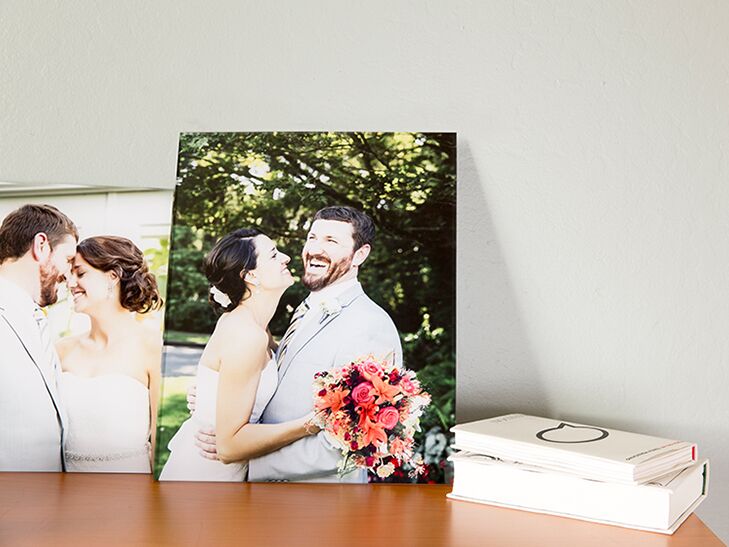 If you've already given your parents a picture of the four of you at your wedding, go one step further and transform your fave photo into a gallery-quality acrylic print. Choose from smaller photo blocks your parents can prop on their desk, or a larger format they can mount on their wall. It'll represent both a cherished memory and serve as a modern focal point for their home. 
Mixbook acrylic prints, from $50, Mixbook.com
17. Your Family Tree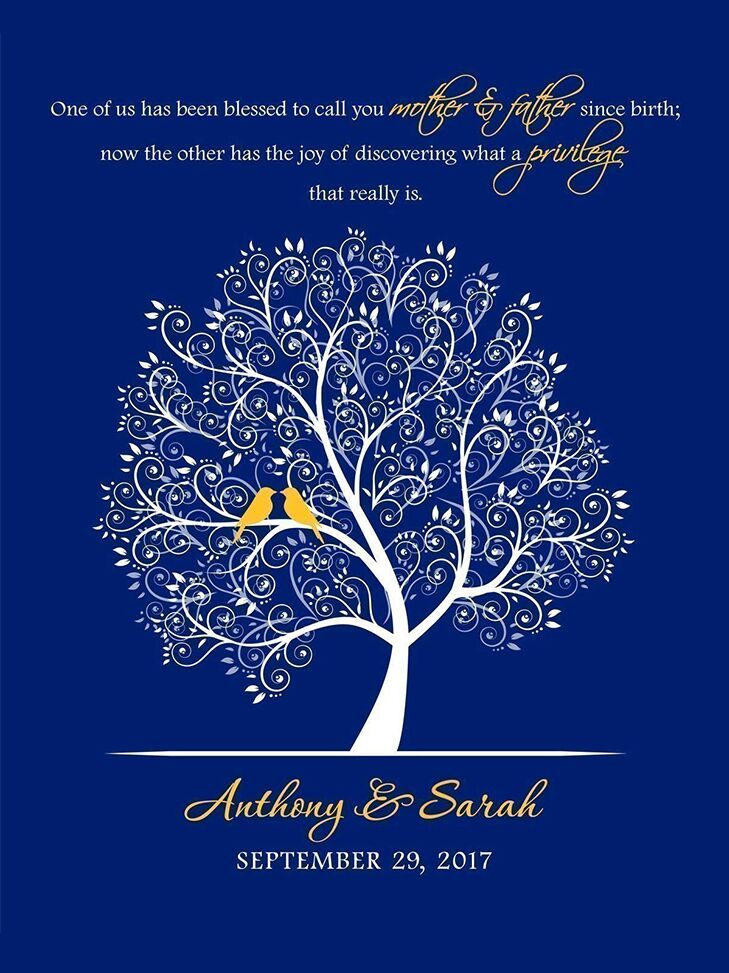 Keep it all in the family with a customized tree print that captures the moment your spouse becomes their in-law. Bonus: The print is available in dozens of colors, so you can match it to your wedding's palette.
Cedar House Keepsakes personalized thank you wedding gift for parents art print, $23, Amazon.com
18. Smart Speaker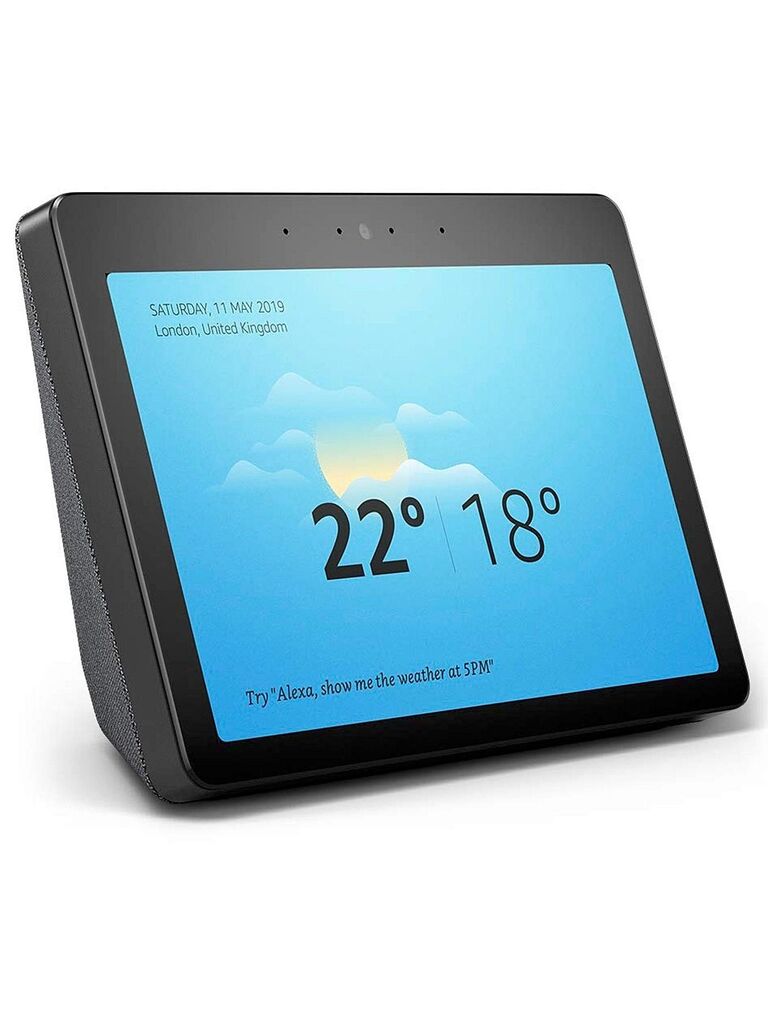 Getting a home speaker as a gift is already pretty cool, but you can make it even more so by creating a Spotify playlist featuring all of your reception tunes—including your first dance, your father-daughter dance and some of their old favorites—and helping your folks connect to it. The video call feature ensures they'll be showing off their dance moves to you in no time. 
Amazon Echo Show, $230, Amazon.com
19. Home Improvements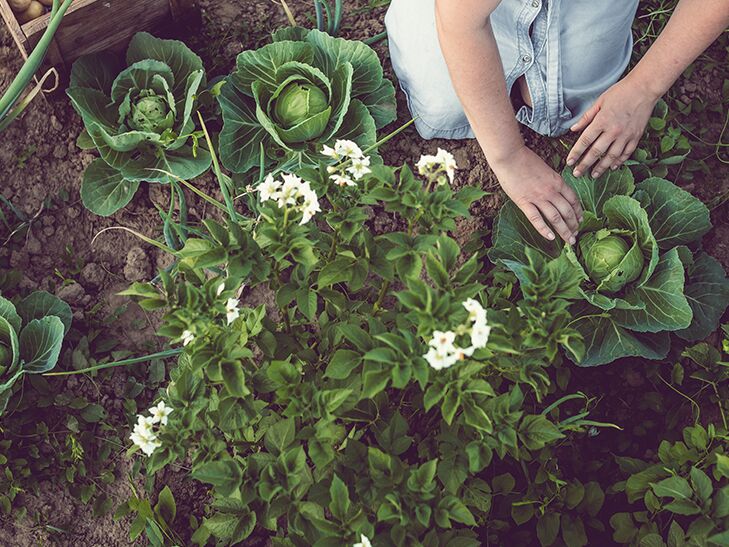 You've heard your parents complain about the leak in the roof, the creaky stairs and the overgrown garden—why not contribute to some upgrades at home? Buy them gift cards to use at home stores (hello, Home Depot and Lowes), get them a gardener for the summer, or hire a carpenter or contractor for big projects around the house.
20. Weekend Escape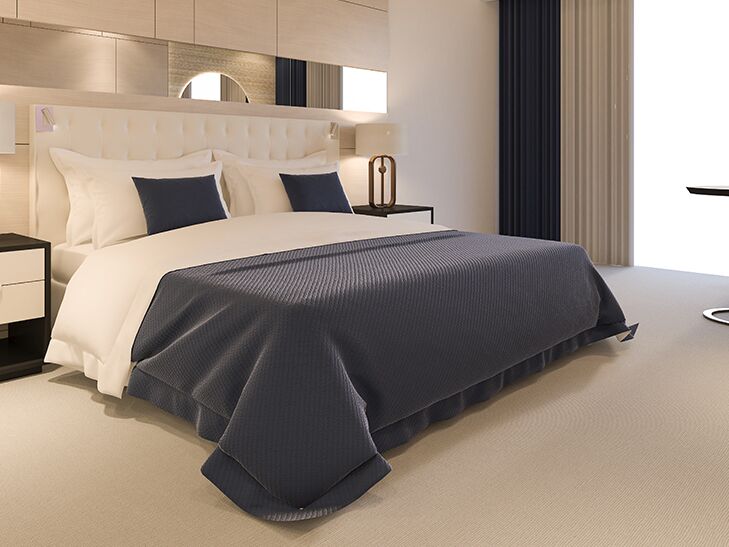 The only duo that deserves a postwedding getaway as much as you and your spouse is your parents. Rent a private cottage out of town (browse Airbnb and Vrbo for options) or arrange their stay at a luxury hotel they've always dreamed of splurging on. Throw in a romantic dinner, massages or a guided tour of the local area for an extra-special touch. (Check out PlacePass for awesome activities you can book for them around the world.)