20 Thank-You Gift Ideas for Parents of the Bride and Groom
How do you thank your parents for all they've done in the lead-up to your wedding? We've got a few ideas...
by The Knot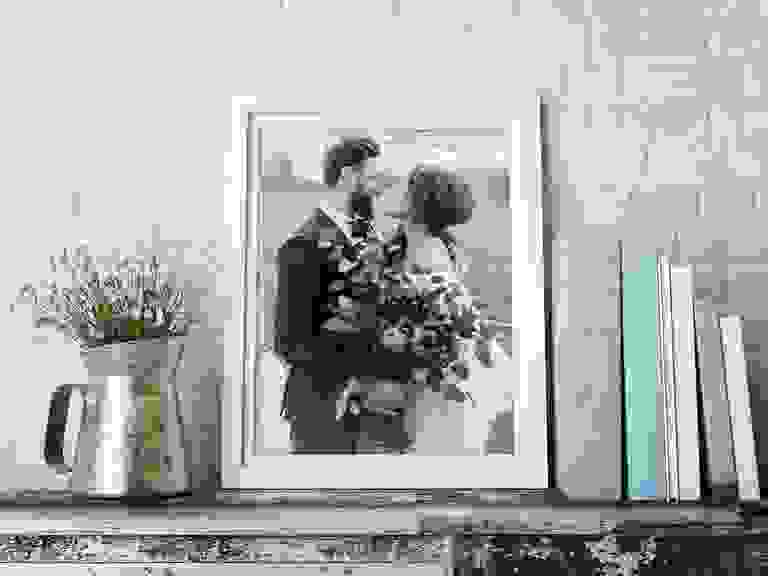 Just as you should give your wedding attendants personal thank-you gifts, you should also take the time to find something equally meaningful for your biggest fans: your parents. After all, they've been there since day one, offering wisdom, guidance and support. To that end, there's no right or wrong way to say thanks—a practical gift is just as special as a sentimental one when it's given with love. To help you narrow down your choices, we've rounded up the wedding gifts for parents that'll make moms and dads smile.
1. Framed First Dance Lyrics

5. Personalized Cutting Board

10. Personalized Wedding Album

11. Day-Of Accessories for Mom

12. Day-Of Accessories for Dad