7 Craziest Most Creative Save-the-Dates Ever!
by Simone Hill
If you're recently engaged it might be time to start thinking about your save-the-dates! Think of your save-the-dates as an opportunity to really have some fun. Save-the-dates are typically less formal than the official wedding invitations, so why not have a little fun with it? These save-the-date ideas are not only personal and reflect a sense-of-humor, but are also interactive and a fun way for guests to get a taste of the wedding details!
Viewmaster Save-The-Date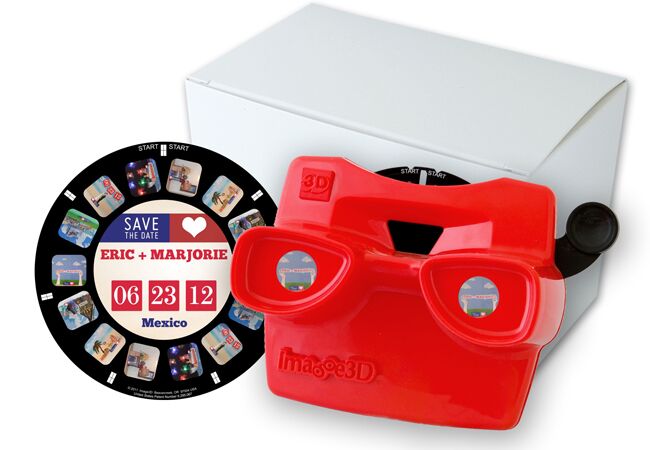 photo by
Photo: Courtesy of Image 3D
The original Instagram, tell your guests about the wedding details through photos! Plus this favorite toy makes the perfect keepsake.
Temporary Tattoo Save-The-Date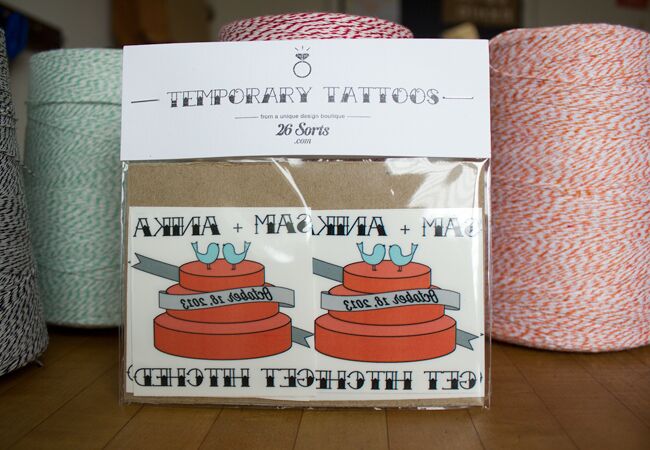 photo by
Photo: Courtesy of 26 Sorts
The catch? You can't read the date of the wedding until you put it on! Everyone will be walking around proudly wearing your wedding date. Don't forget to save some for the after-party!
A Popup Save-the-Date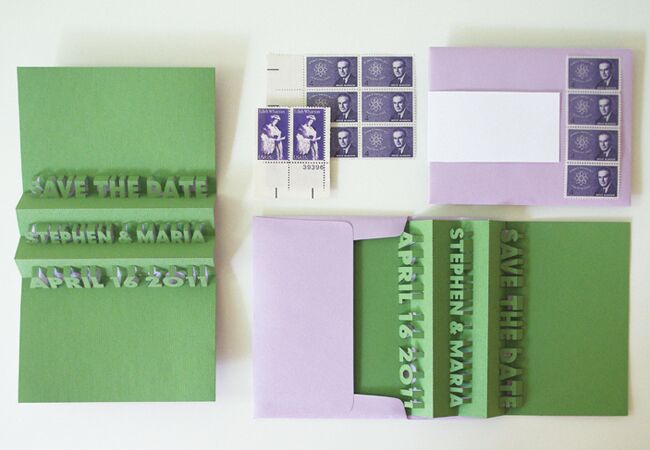 photo by
Photo: PoundingMillPress.com
Your favorite books to read as a kid were the popups then you'll love this grown up version. Lasercutting creates this 3D effect that's so cool, guests won't believe their eyes.
Walnut Save-The-Date (yes, you read that right)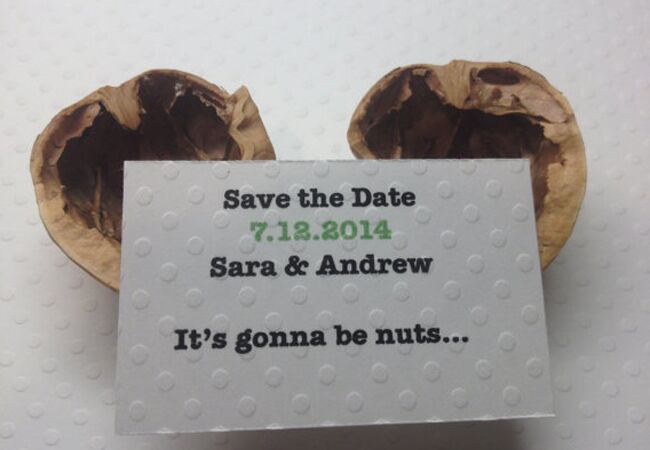 photo by
Photo: Etsy.com/shop/NuttyMesages
Insert nut pun here. This interactive save-the-date requires guests to crack open a walnut to get to the message inside. Your friends and family definitely won't suspect a save-the-date if it comes in nut, surprise!
Comic Book Save-the-Date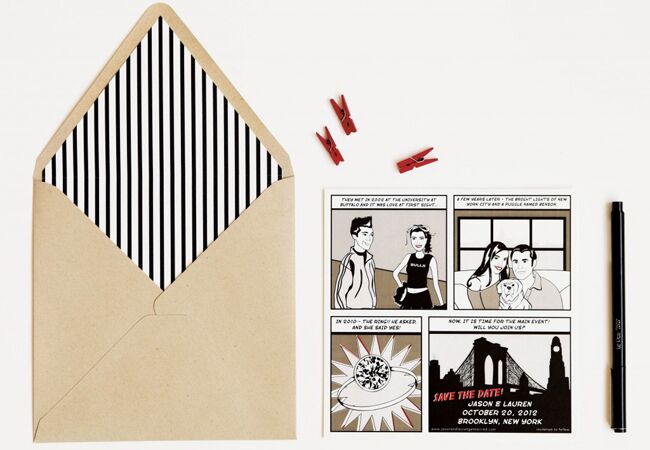 photo by
Photo: SwissCottageDesigns.com
What better way to show the story of your love than through pop art?
Cootie Catcher Save-The-Date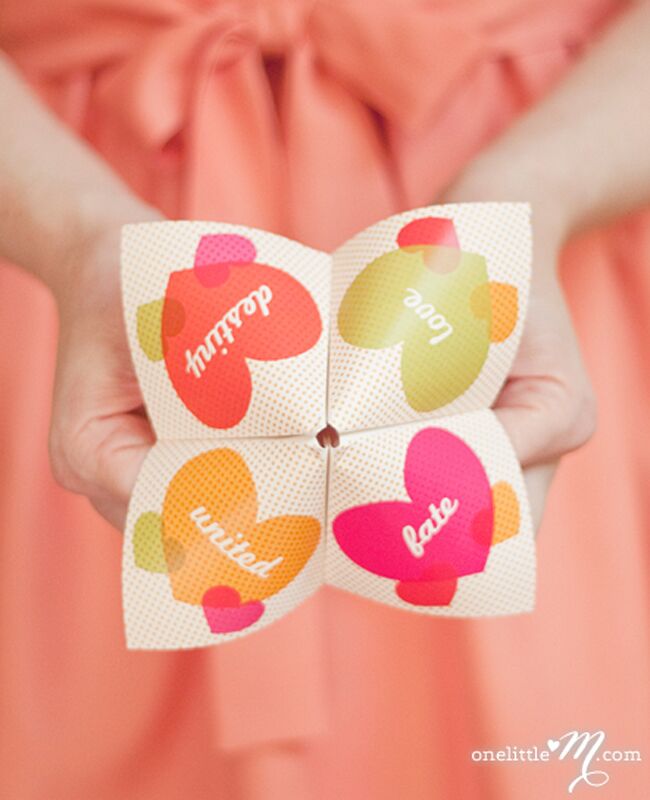 photo by
Photo: OneLittleM.com
Cootie catchers are right up there with M*A*S*H in terms of your favorite middle-school game. Instead of a fortune, put in wedding details like the date and location!
Plane Ticket Save-the-Date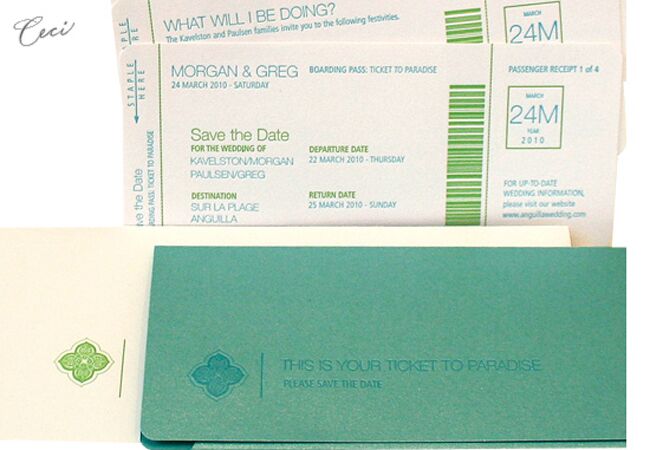 photo by
Photo: CeciNewYork.com
Having a destination wedding? Then prepare your guests to jet-set with these "ticket to paradise" save-the-dates that look just like paper plane tickets!
Want more? Watch our video with more creative save-the-date ideas!
> 100+ gorgeous save-the-dates