Bacon Bouquets Exist and They're Everything
The best wedding gift of all was hiding in plain sight.
by Andrea Fowler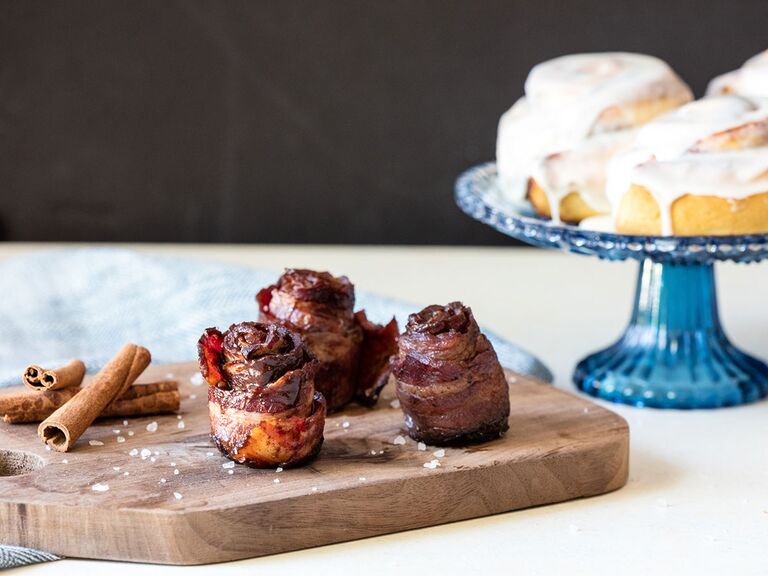 Listen up bacon lovers: We've got a huge announcement. If we didn't have the Internet at our disposal we'd be shouting this from a mountaintop because that's how excited we are. Our love of gift giving has just been elevated to new heights with a gourmet gift box of bacon.

That's right, bacon gift boxes. And yes, there are wedding-specific designs like anniversary bacon and "Will you be my bridesmaid?" bacon.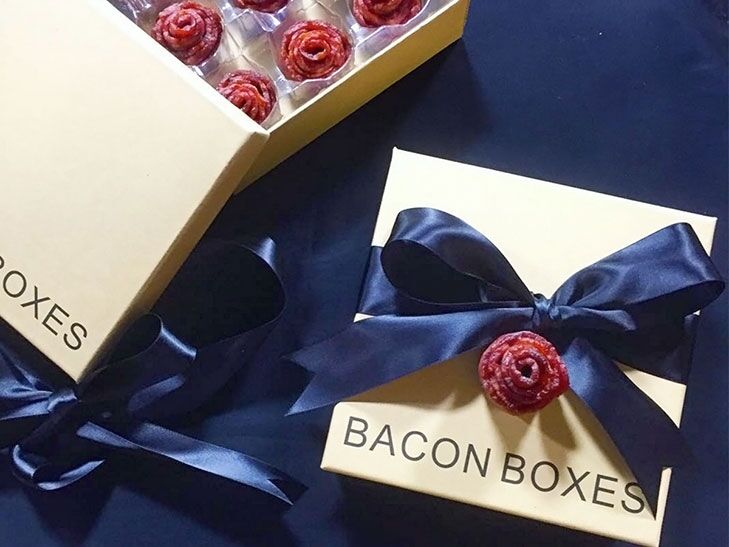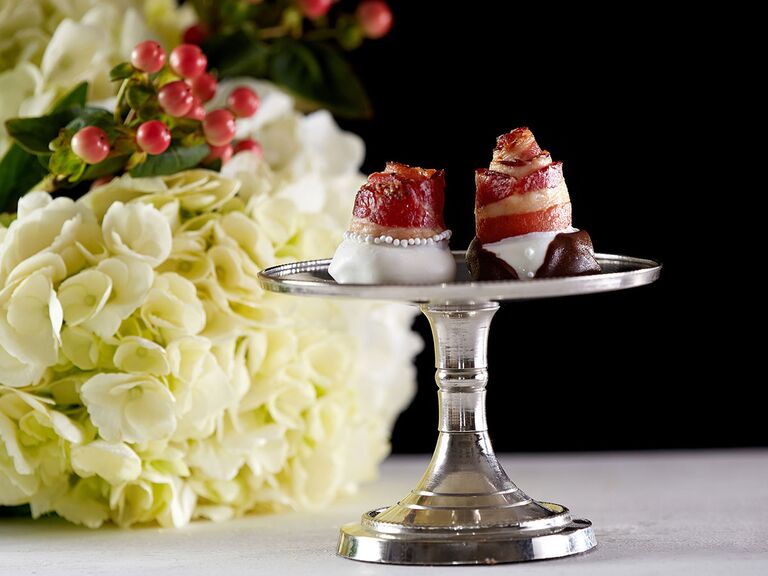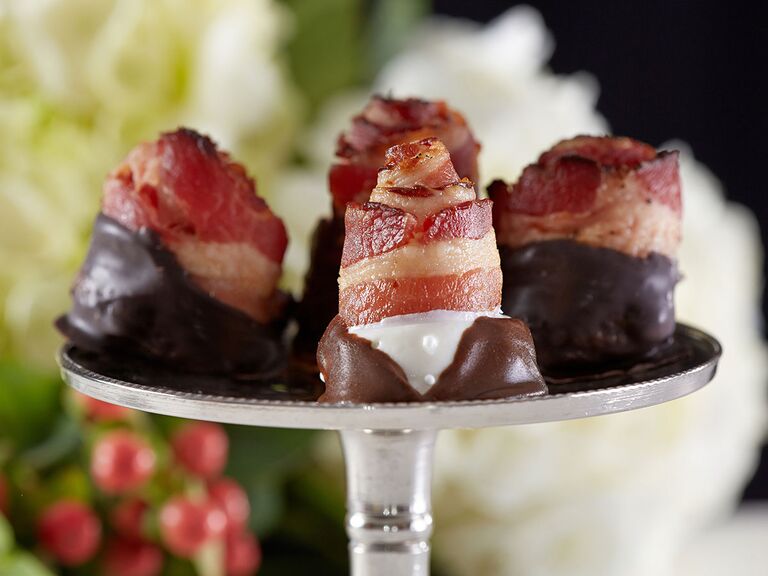 For the alternative bride who's just not into blooms, there's even a bacon bouquet.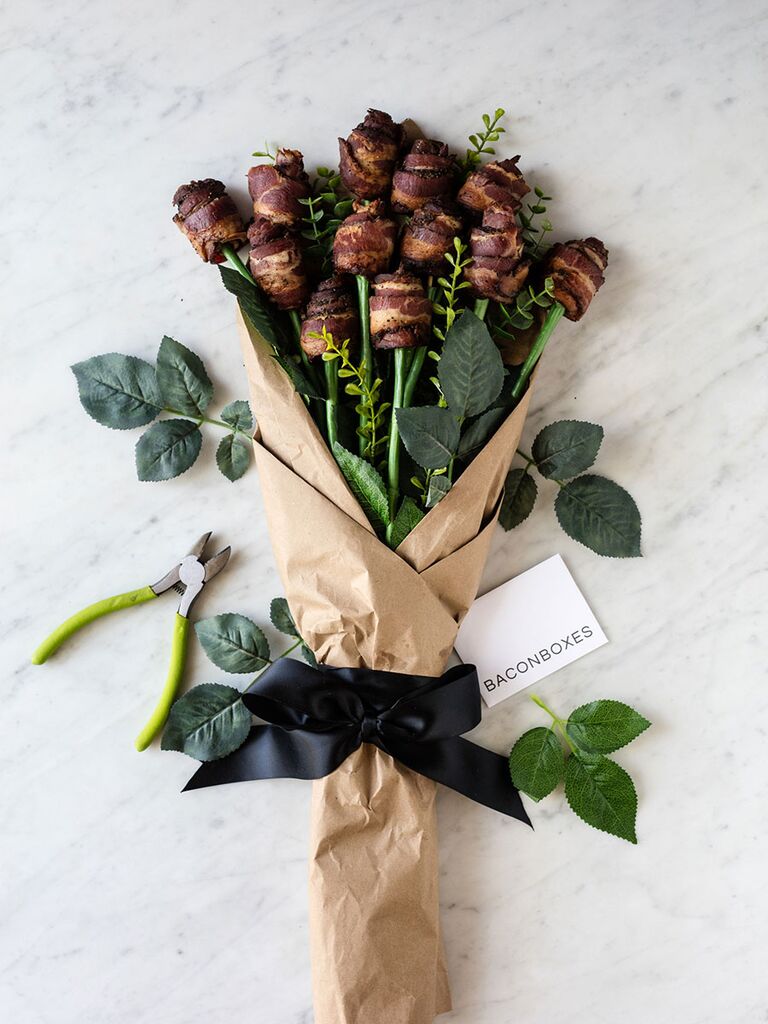 Okay so maybe it's not quite right for your day-of bridal look, but we can't imagine many grooms-to-be who wouldn't be over the moon to wake up to an arrangement of a dozen bacon roses on their wedding day.
(Editor's note: We love leafy greens too. As soon as someone makes a really enticing salad centerpiece we'll be all over it.)