13 Glamorous Centerpieces With Serious Bling
Bring on the sparkles.
It's time to take your wedding centerpieces up a notch with decadent sparkles, beaded embellishments and towering vases. Shower your ballroom floral arrangements with showstopping crystals and diamonds, or drape pearls over tall, gold candelabras for centerpieces Mr. Gatsby himself would approve of. Here, 13 luxe décor ideas with bling to make your tabletops shine. 
1. Dripping in Glitz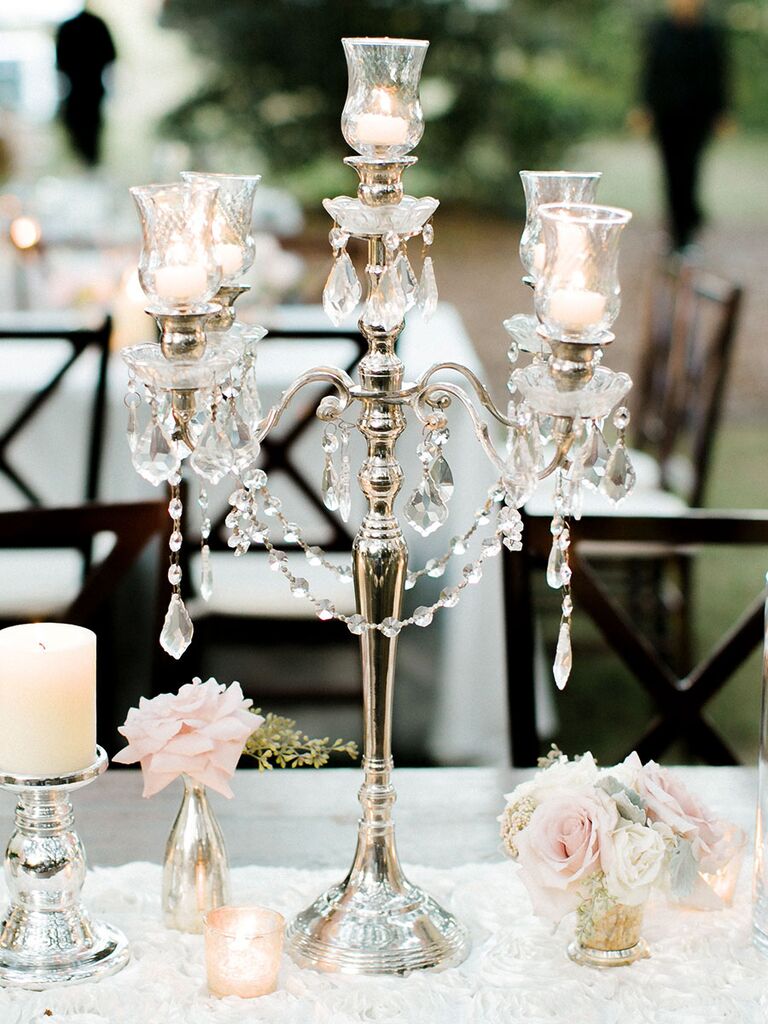 From: A Chic Romantic Outdoor Wedding in Charleston, South Carolina

2. Tiered Candelabra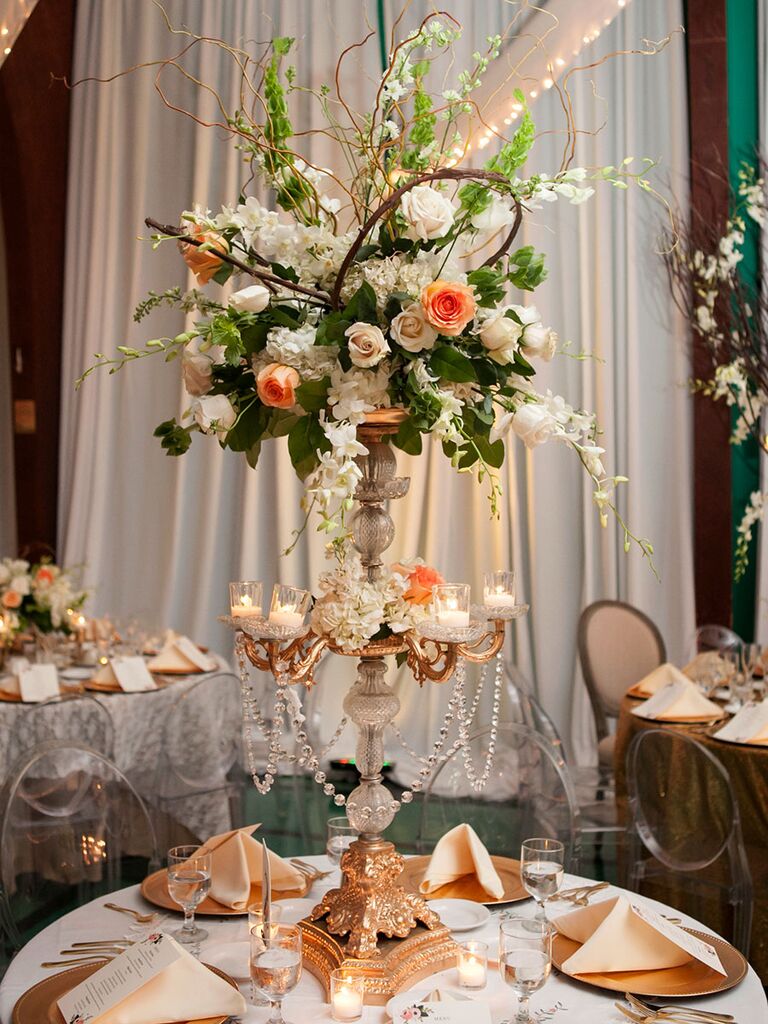 From: A Bright, Bohemian Beach Wedding at Sun and Surf Beach Club in Atlantic Beach, New York

3. Pearls, Please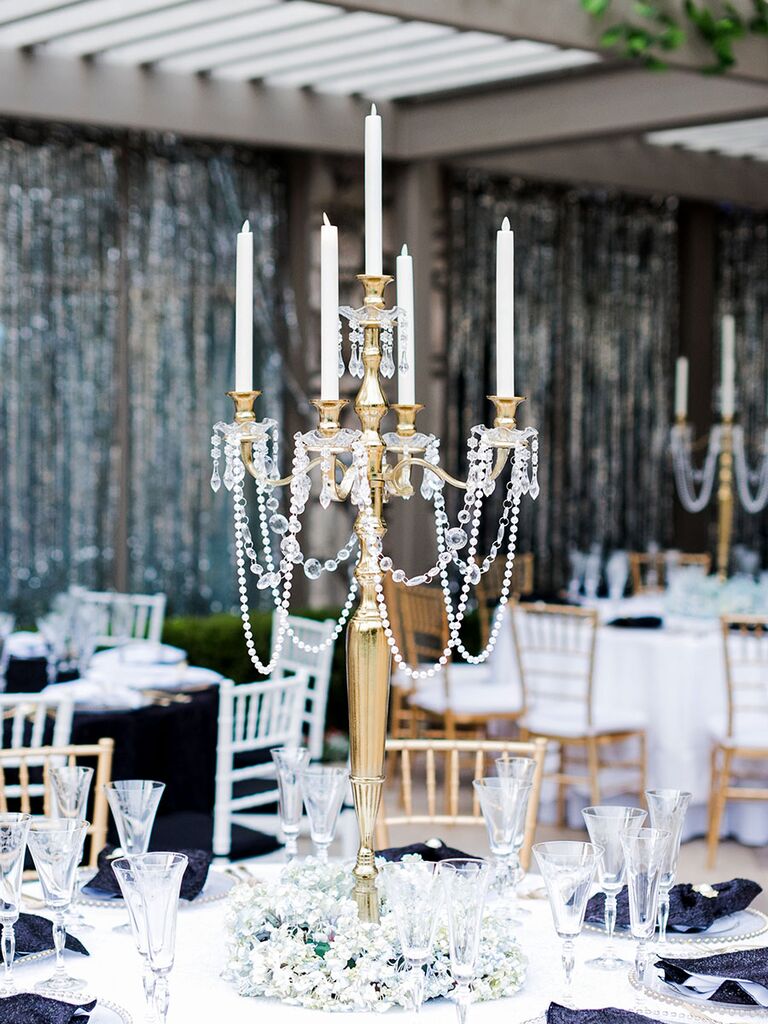 From: A Glam Roaring Twenties Wedding at Westwood Country Club in Austin, Texas
4. Stylish Strands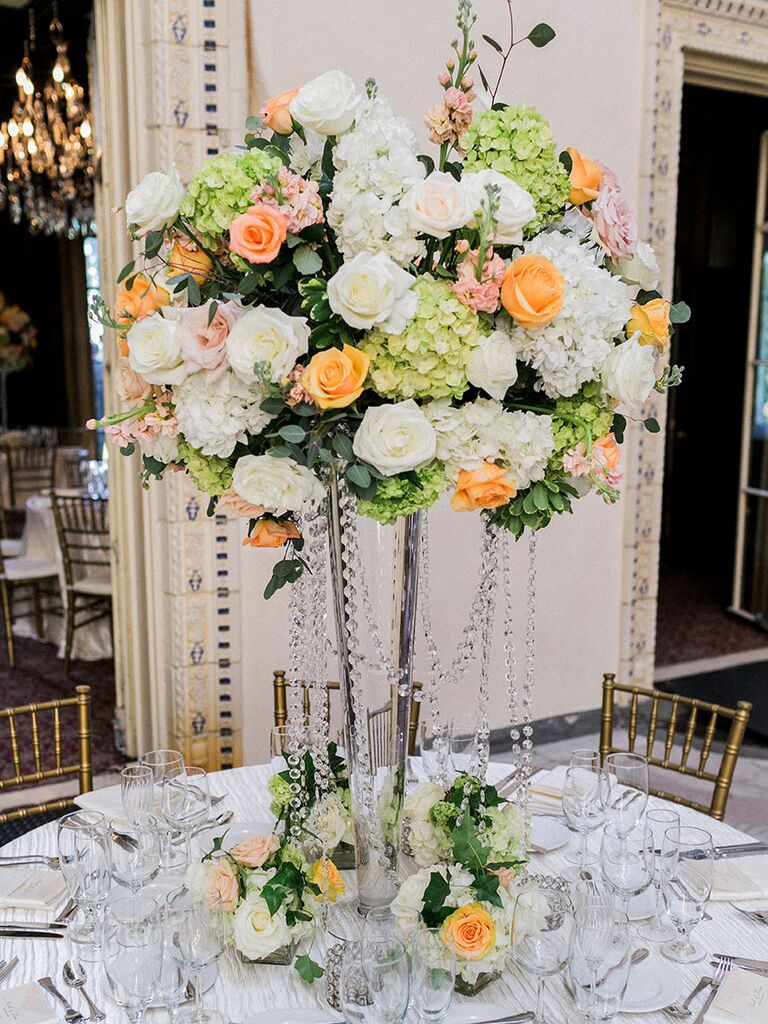 From: A Classic, Garden-Themed Wedding at the Village Club at Sands Point in Sands Point, New York

5. Drop Crystals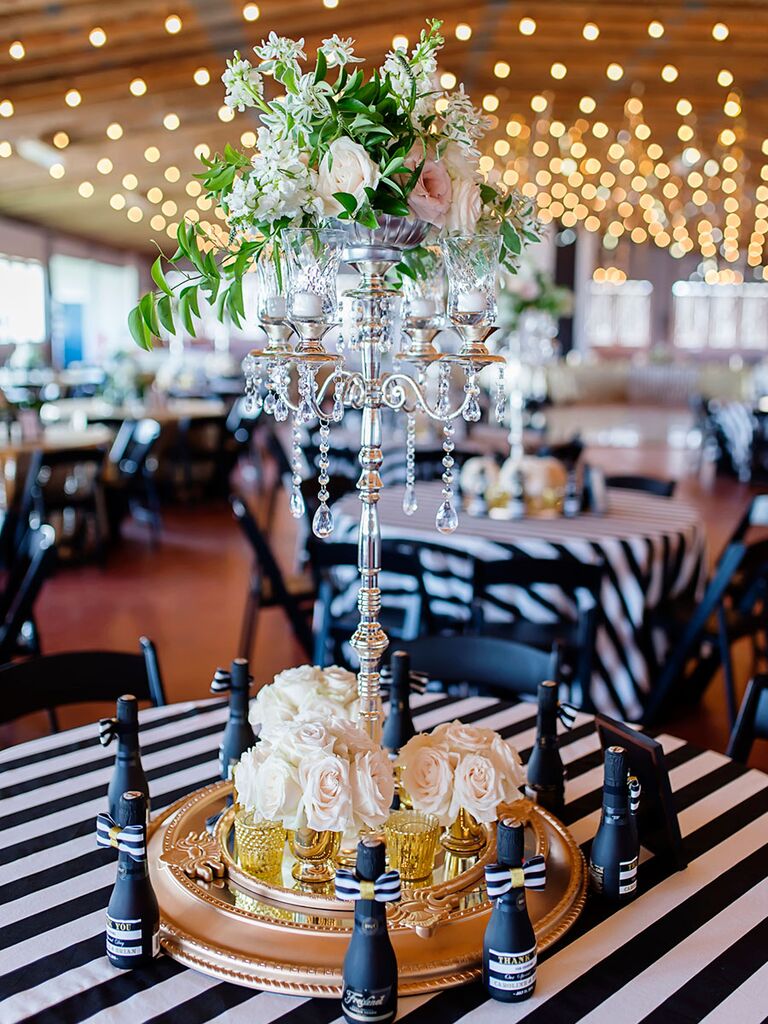 From: Outer Banks Wedding at Pirate's Cove Marina in Manteo, North Carolina

6. Petals and Glass Beads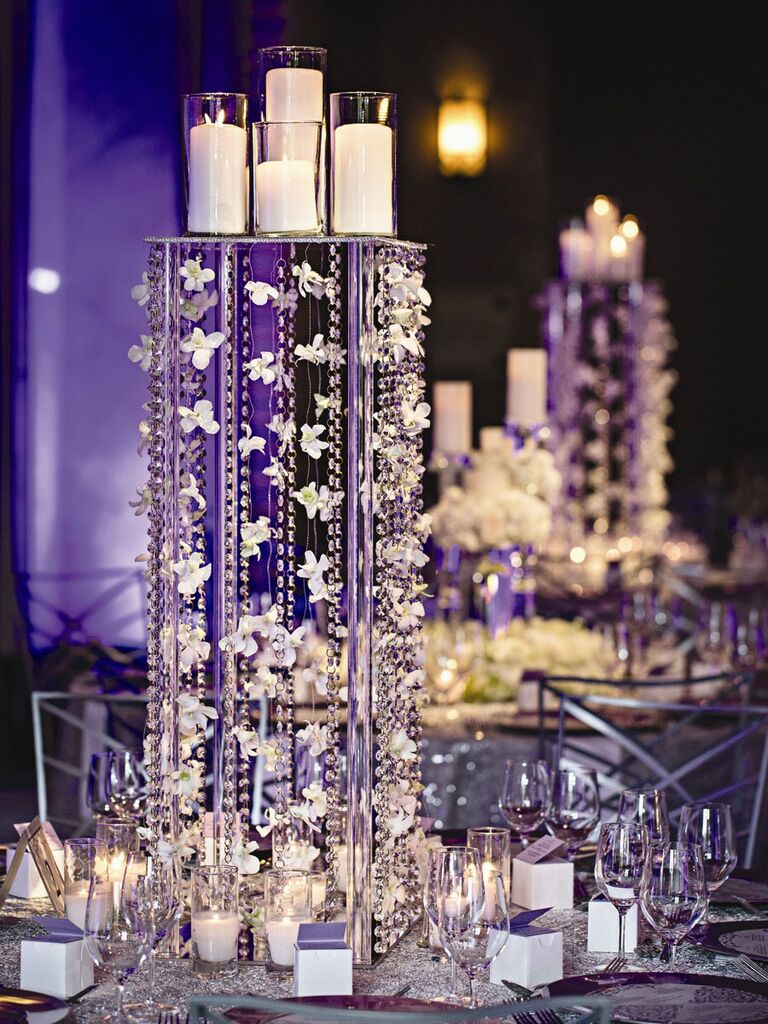 From: A Peabody Opera House Wedding in St. Louis, Missouri

7. Branch Accessories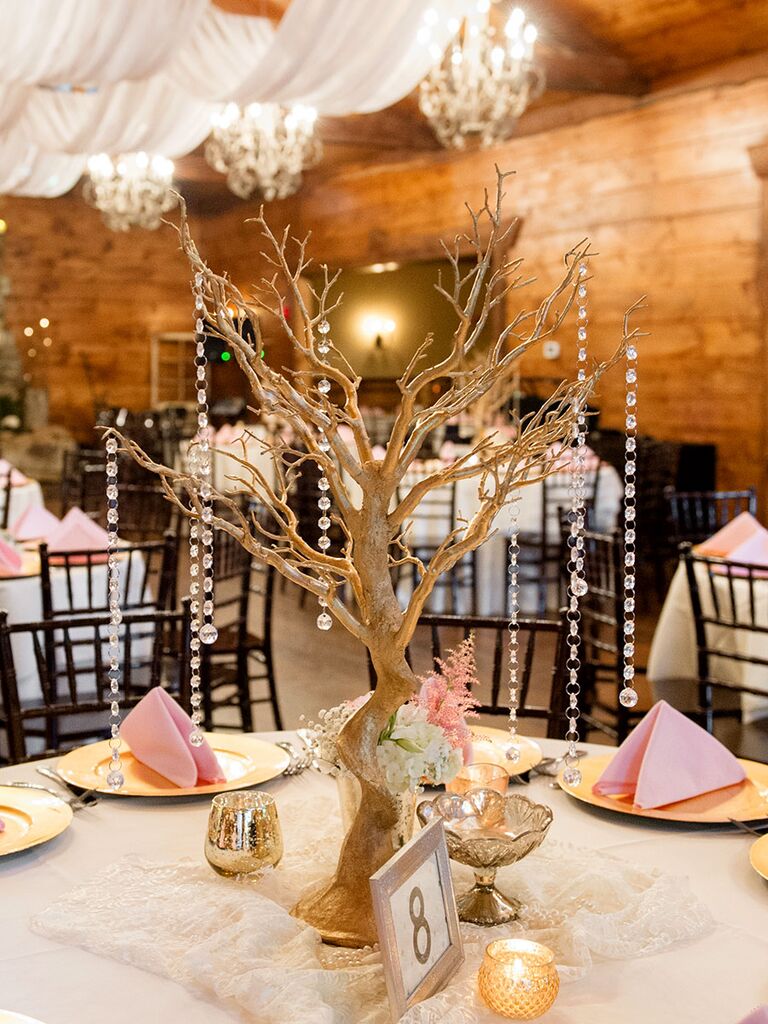 From: A Rustic Garden Party Wedding at Indigo Falls Events in Dallas, Georgia

8. Rose Gold and Roses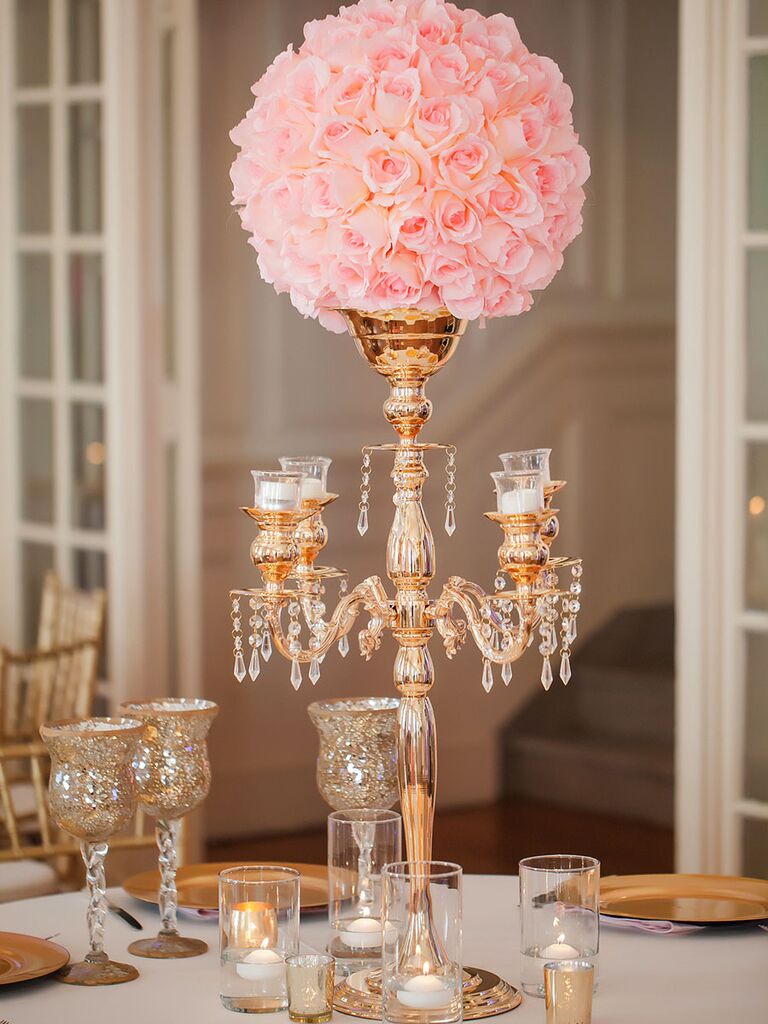 From: A Classic Wedding at Hotel Concord in Concord, North Carolina

9. Crystal Clear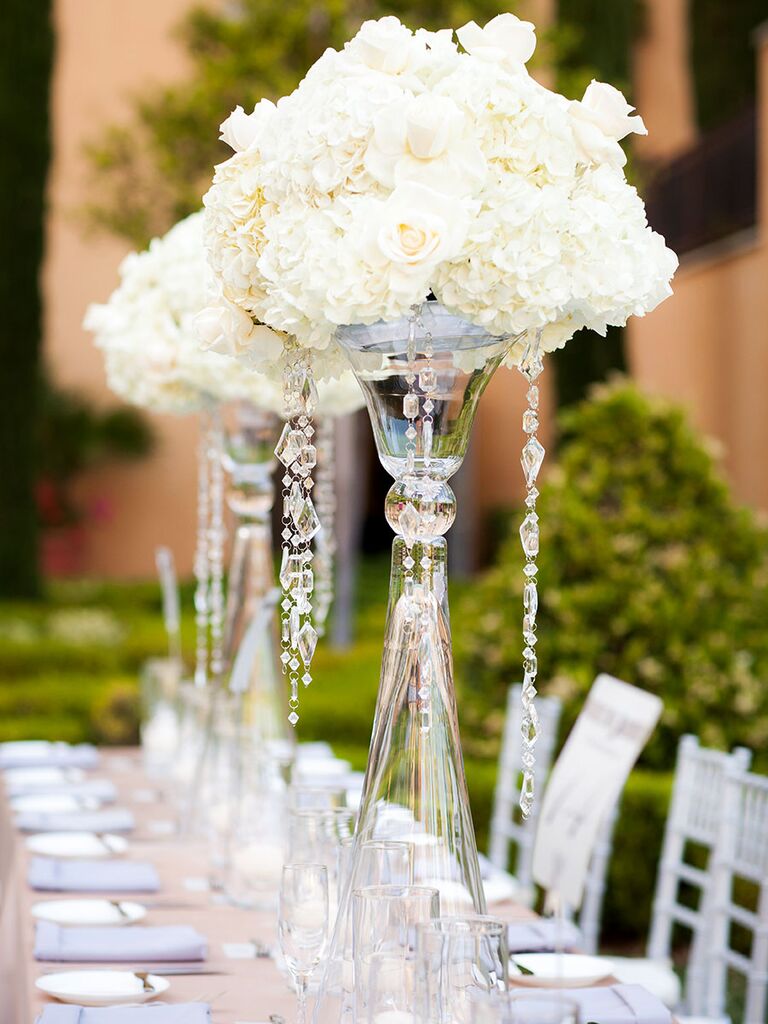 From: A Hilton Lake Las Vegas Wedding in Henderson, Nevada

10. Raining Diamonds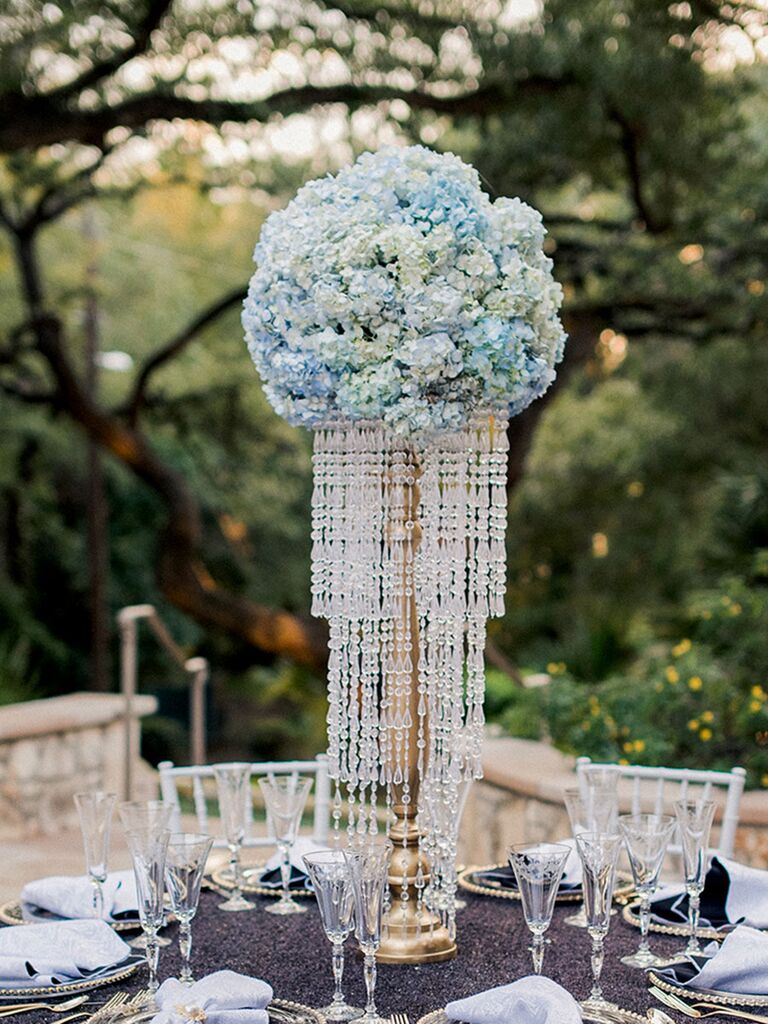 From: A Glam Roaring Twenties Wedding at Westwood Country Club in Austin, Texas

11. Blinged-Out Blooms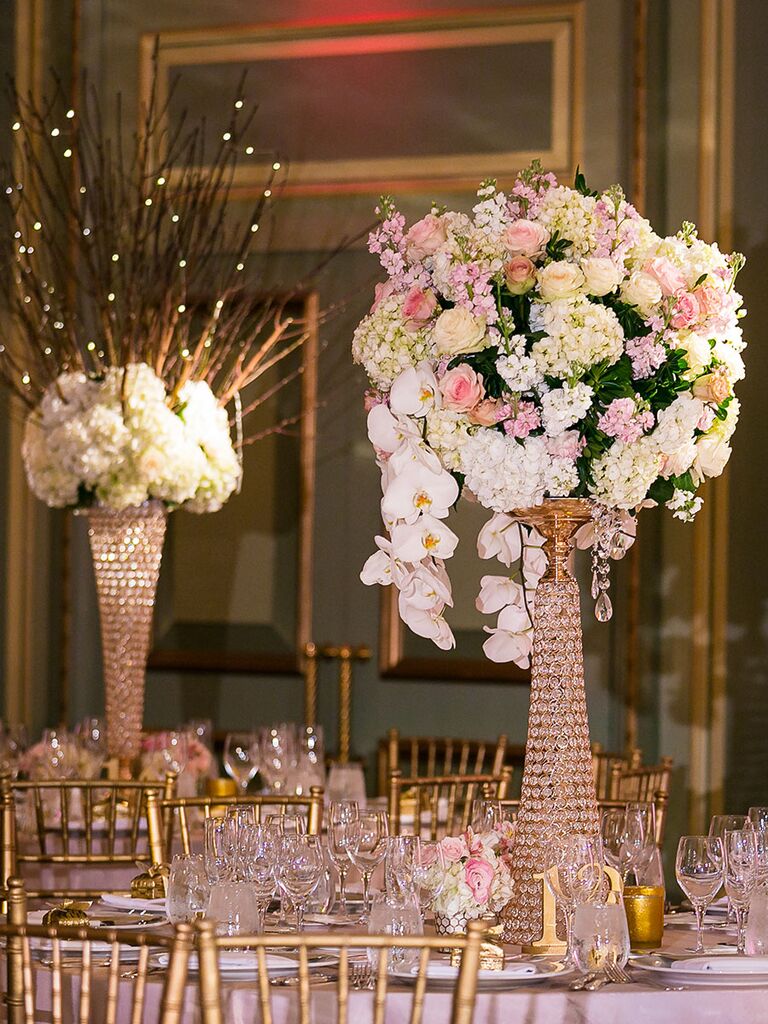 From: A Glam Hotel Wedding at Langham Huntington in Pasadena, California

12. Covered in Crystals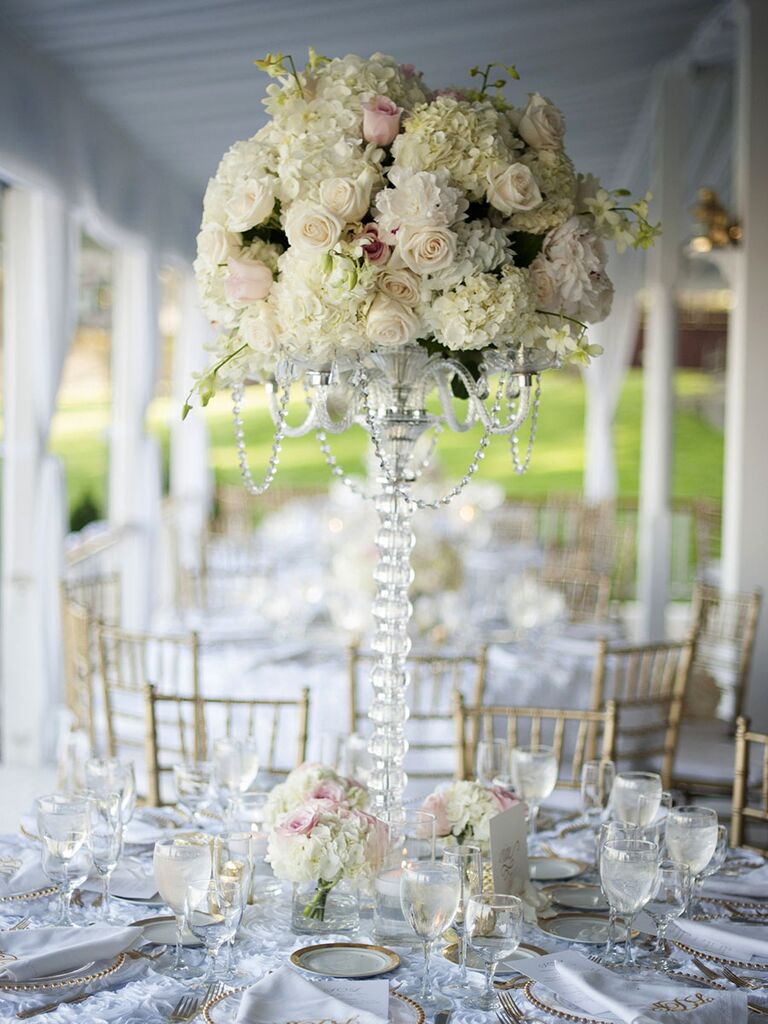 From: A Classic Romantic Wedding in Larchmont, New York

13. Simple Sparkle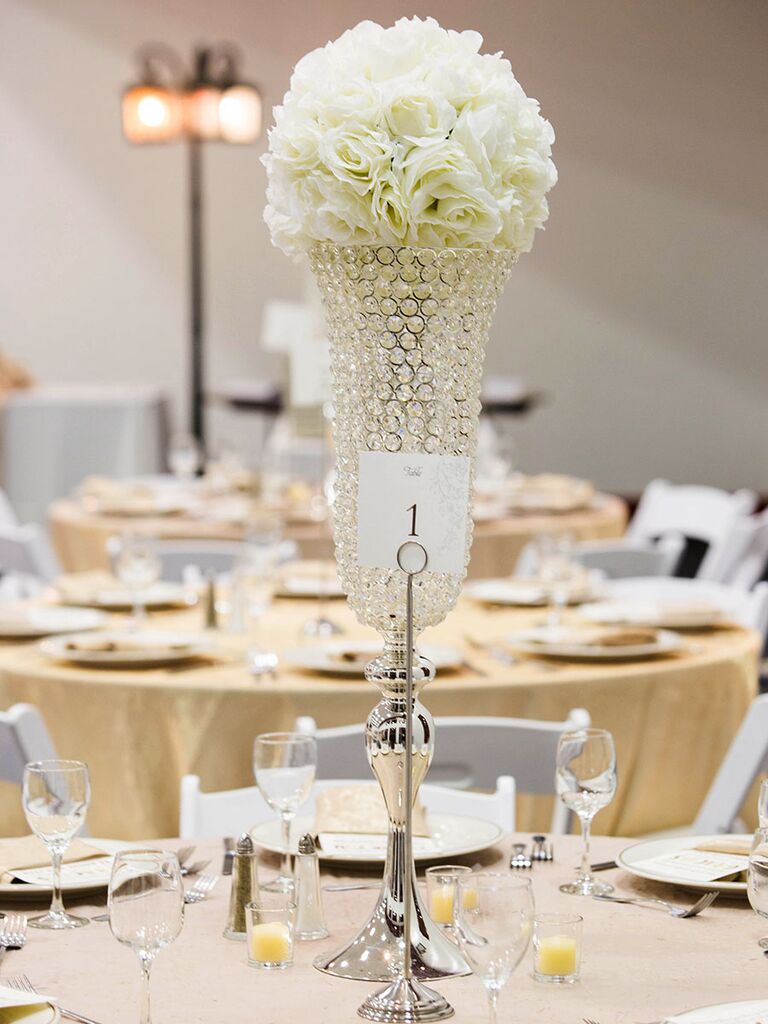 From: A Classic White Wedding at a Private Residence in Indianapolis, Indiana