20 Mouthwatering Wedding Dessert Ideas to Serve With Your Cake
Finish your celebration with something extra sweet.
Just because it's a wedding doesn't mean you're restricted to serving only cake. If you and your partner split a sundae at the end of your first date, treat your guests to a sundae bar. If you don't consider yourselves cake people, throw some apple streusel, cherry pie or peach cobbler into the mix.
If you want to serve a second dessert without interrupting the flow of music and dancing, have an attendant walking around and handing them out so no one has to leave the dance floor. Or, display them alongside your wedding cake for one big dessert table.
Fresh Mini Doughnuts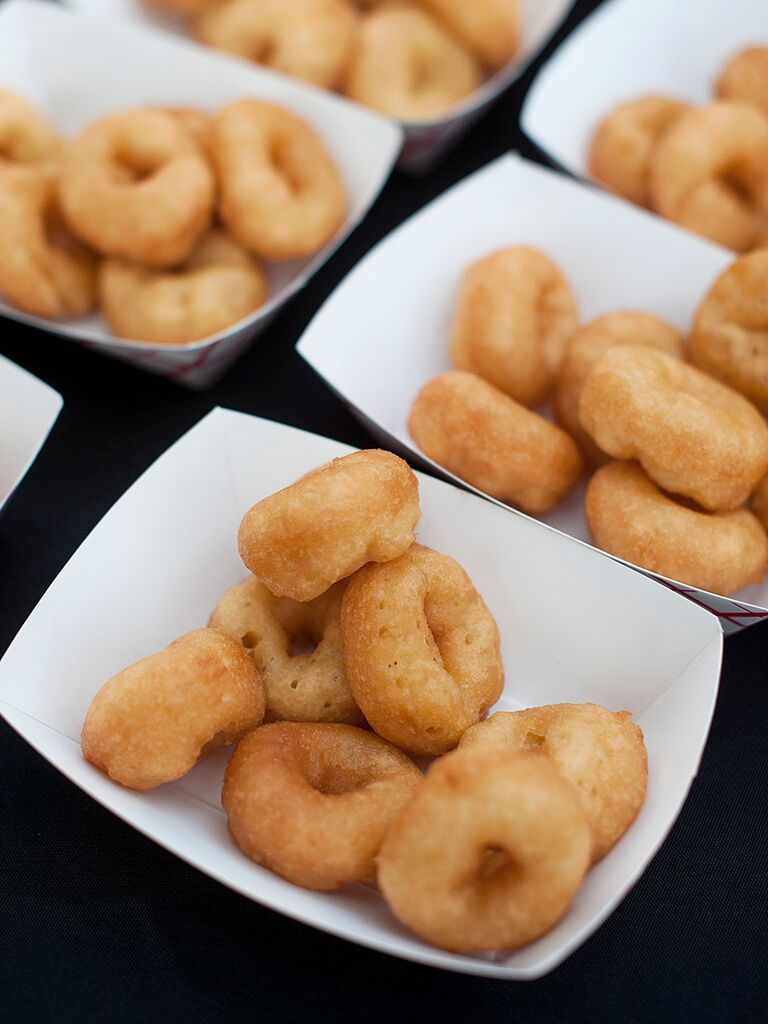 From: A Rustic, Romantic Wedding at Pioneer Living History Museum in Phoenix, Arizona
Mousse Cups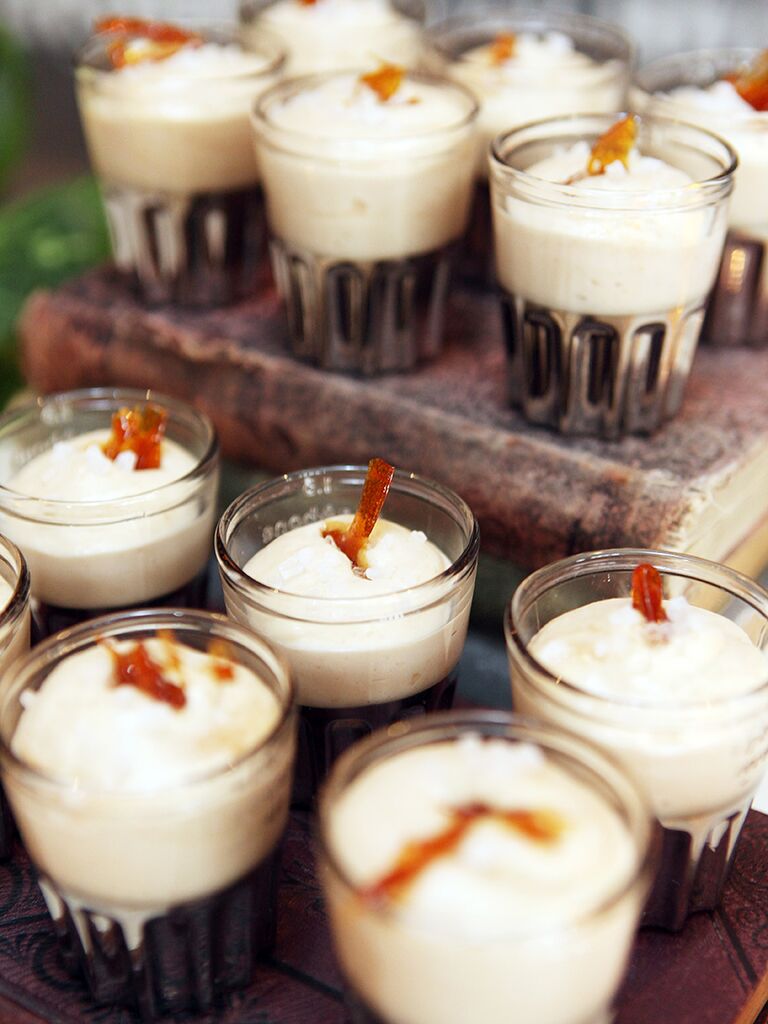 Belgian Waffles à La Mode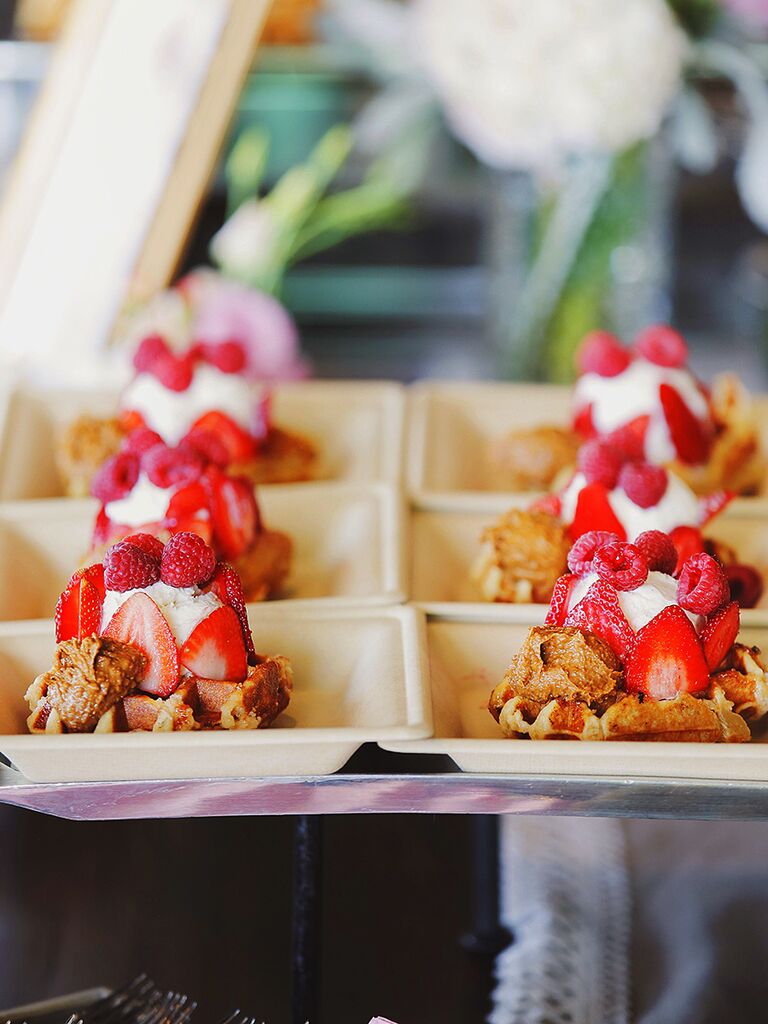 From: A Sand Hollow Golf Course Wedding in St George, Utah
Mini Heart-Shaped Pies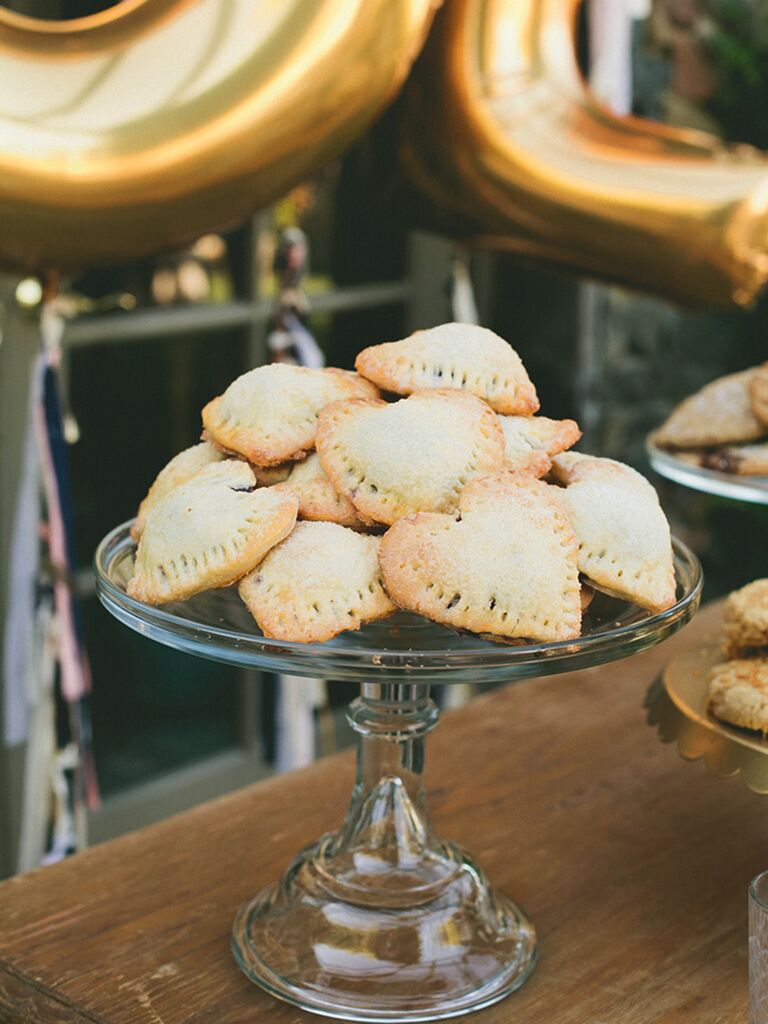 From: An Intimate, Rustic-Chic Wedding at Saddlerock Ranch in Malibu, California
Maine Whoopie Pies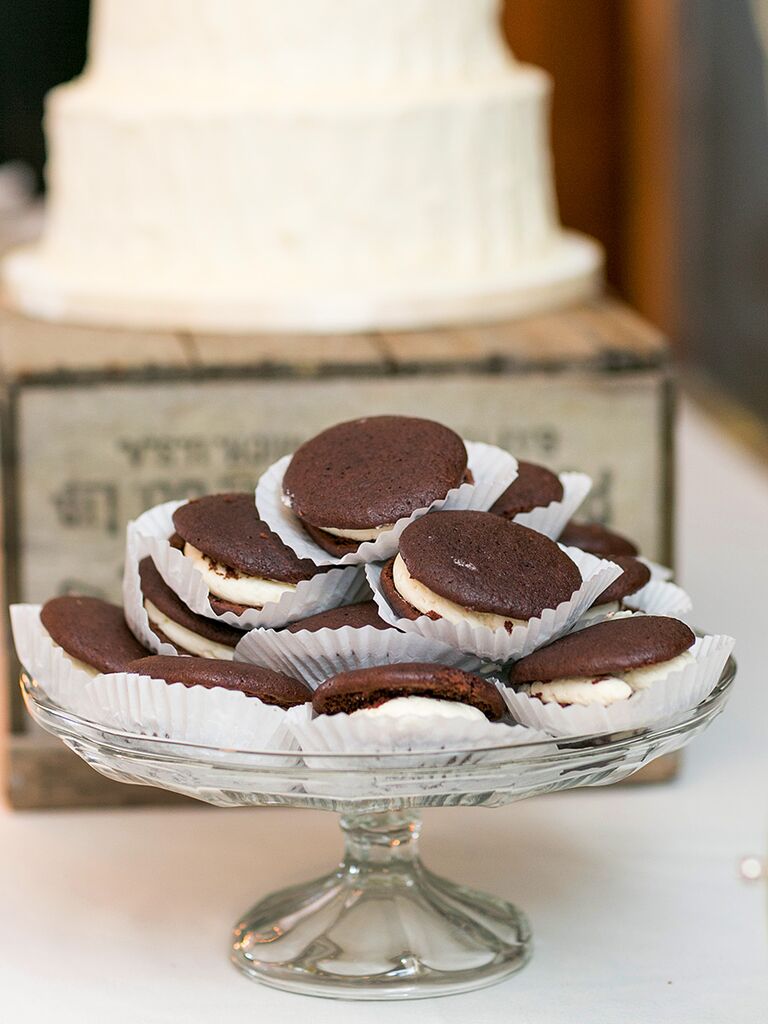 From: An Elegant New England Wedding at Hulls Cove Schoolhouse in Bar Harbor, Maine
Gourmet Doughnuts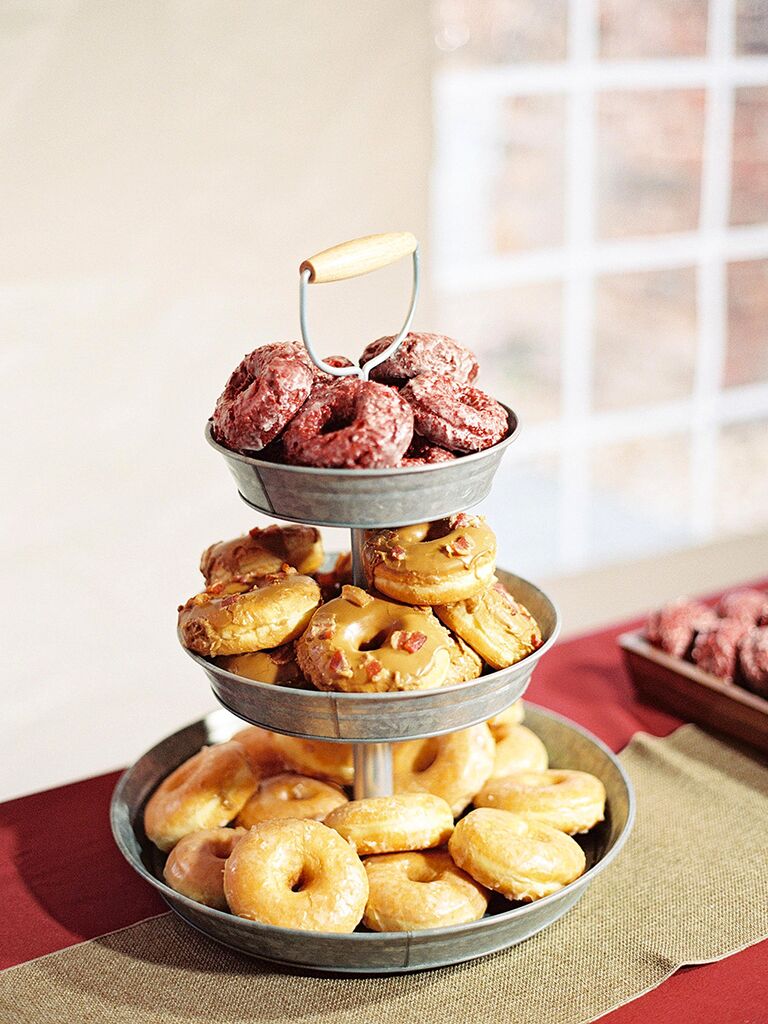 From: A Classy, Minimalist Wedding at Historic Tredegar in Richmond, Virginia
Mini Ice Cream Cones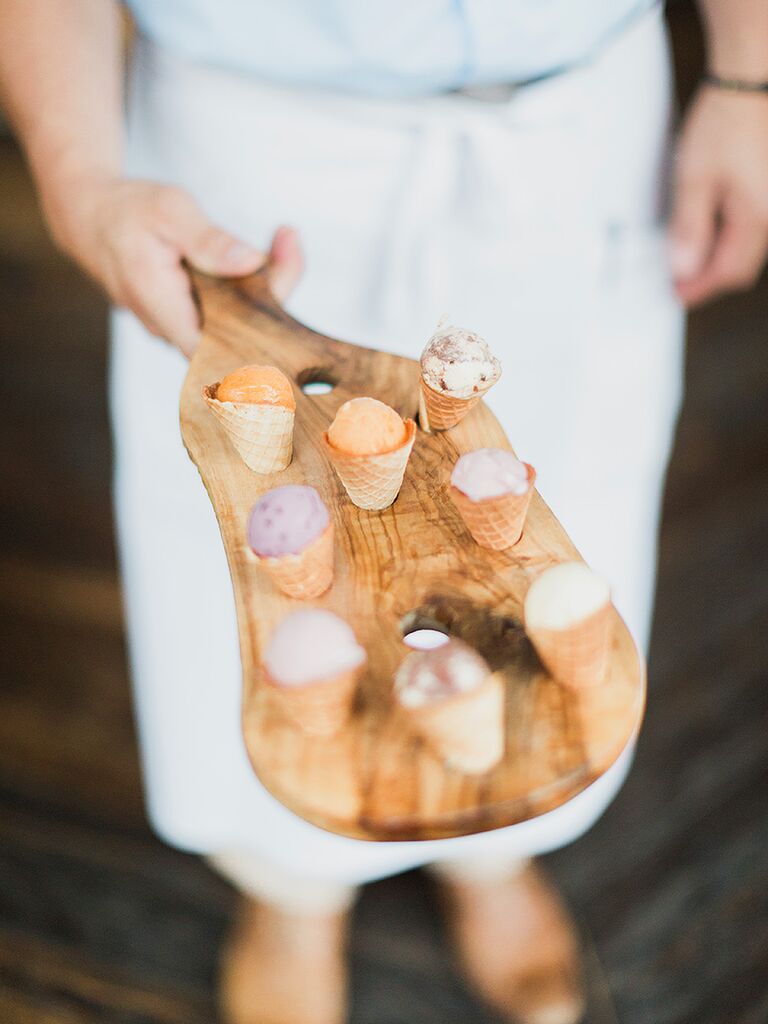 From: An Intimate Vintage-Inspired Wedding at River Cafe in Calgary, Alberta
Cake Pops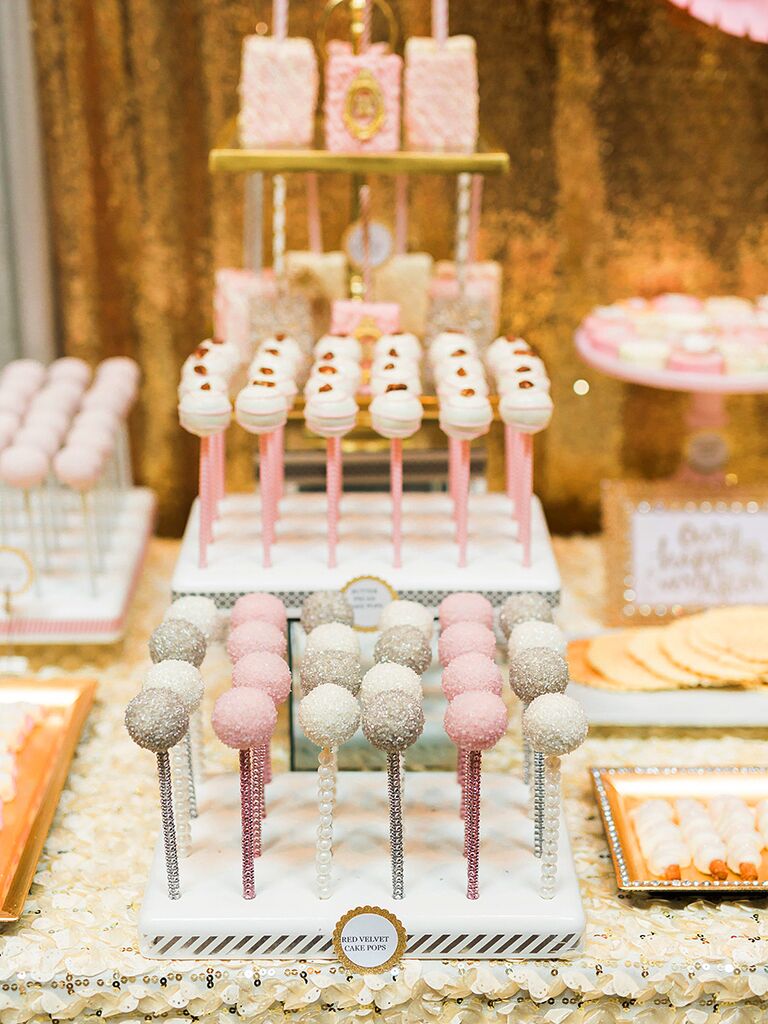 Macaron Tower
From: A Simple, Summer Wedding at Dockside Restaurant in Vancouver, British Columbia, Canada
Candy Station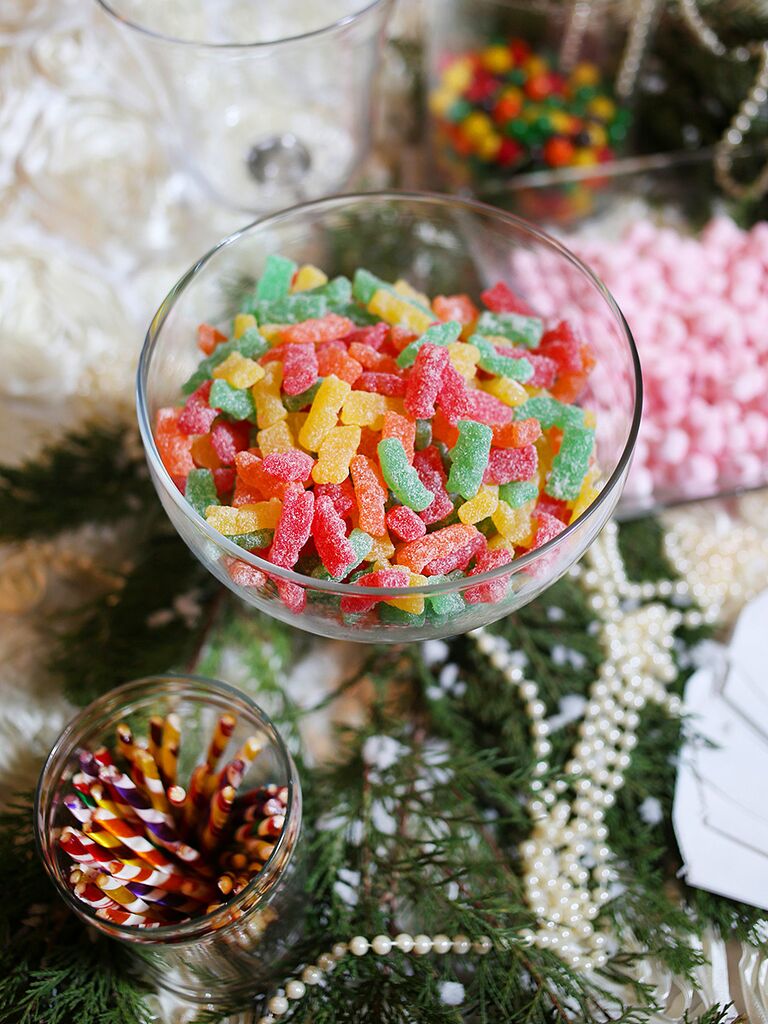 From: A Romantic Winter Wedding at Stone Bridge Farms in Cullman, AL
Custard Desserts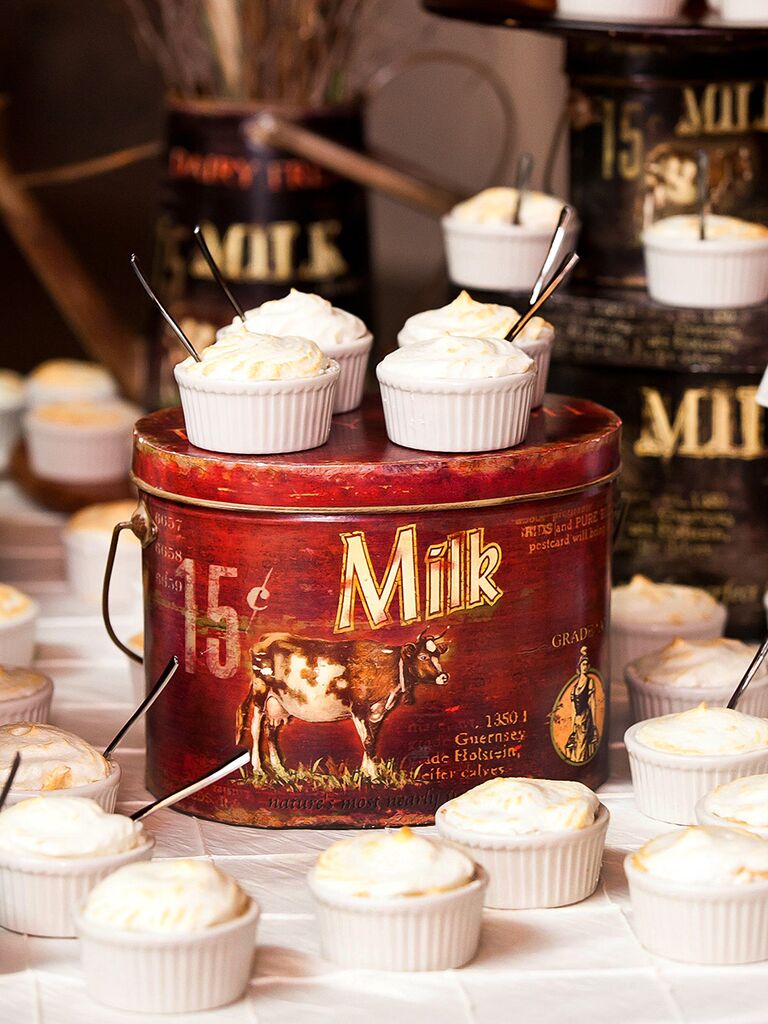 From: A Chic Warehouse Wedding in Birmingham, AL
Gourmet-Flavored Marshmallows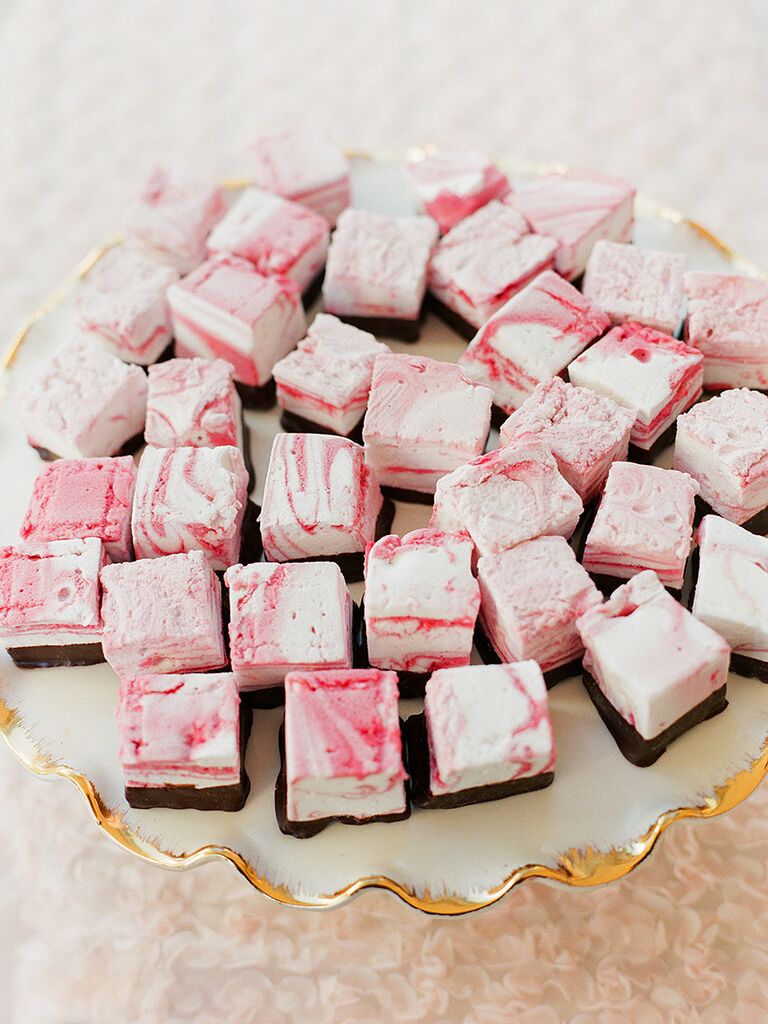 Caramel Apples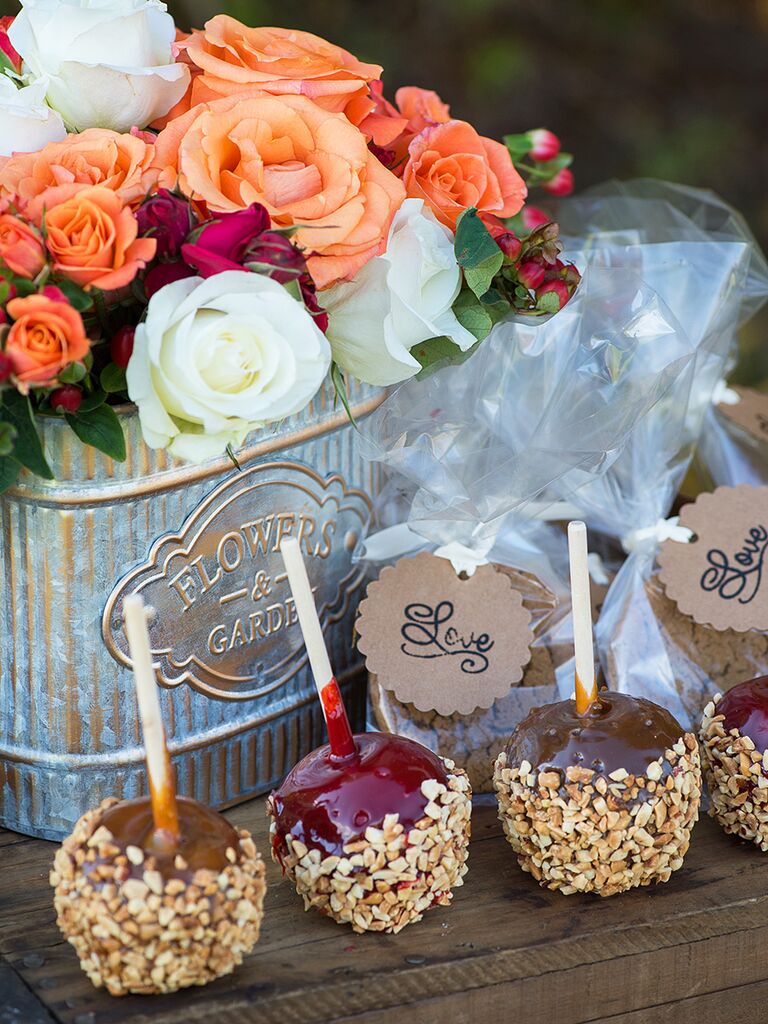 Rice Krispie Treats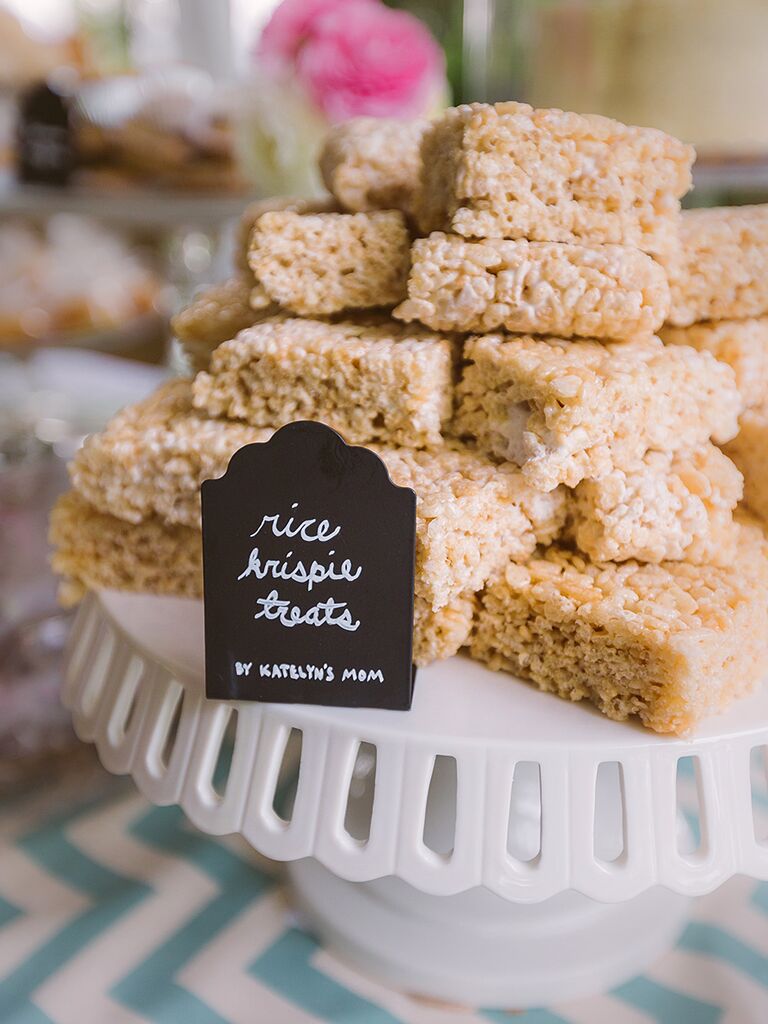 From: A DIY Garden Wedding at Hummingbird House in Manchaca, Texas
S'mores Chocolate-Covered Marshmallows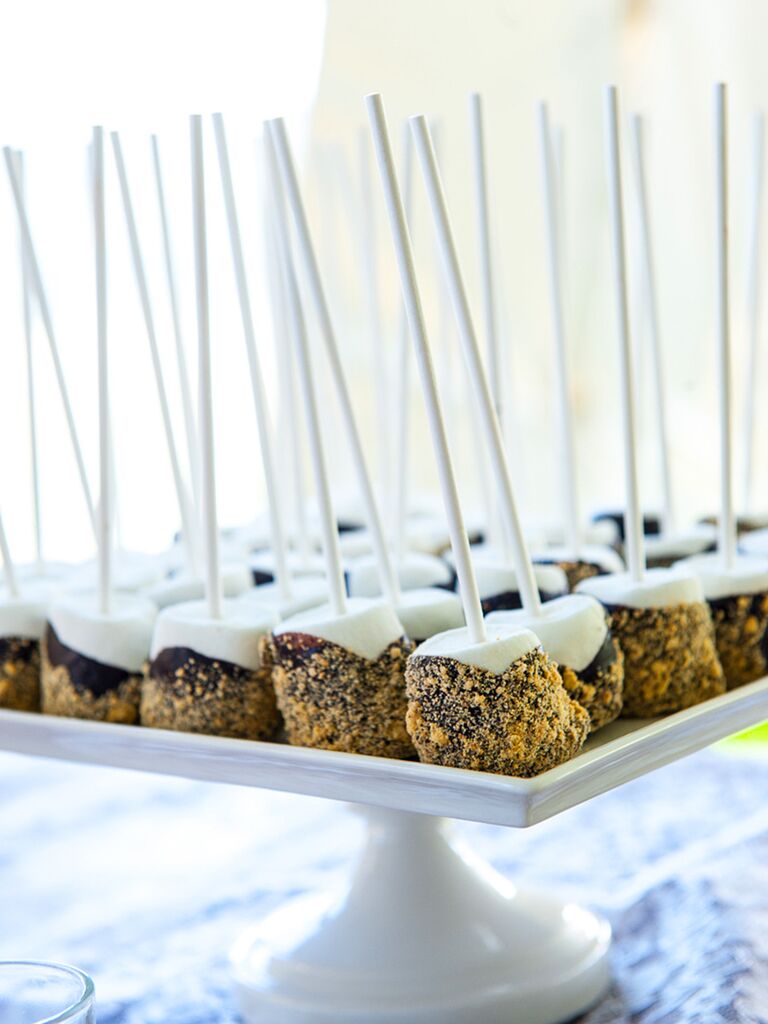 From: A Colorful Outdoor Wedding at the Bourne Farm in Falmouth, Massachusetts
Dessert Tasting Plates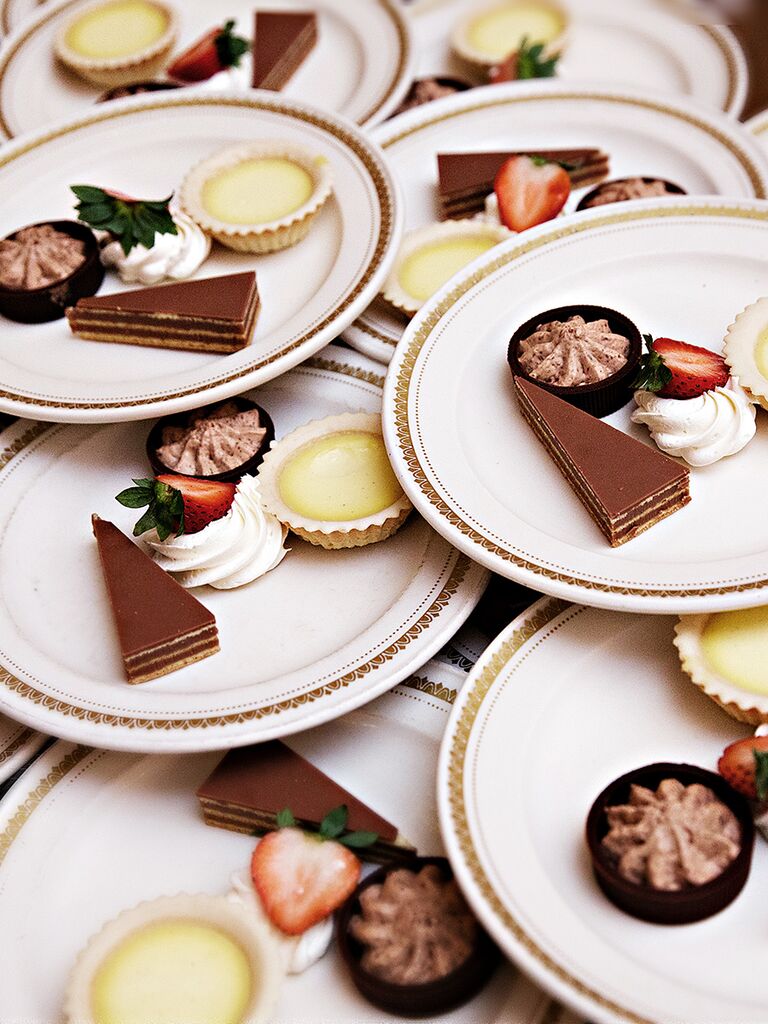 From: A Traditional Wedding at Brantwyn Estate in Wilmington, Delaware
Blackberry Tarts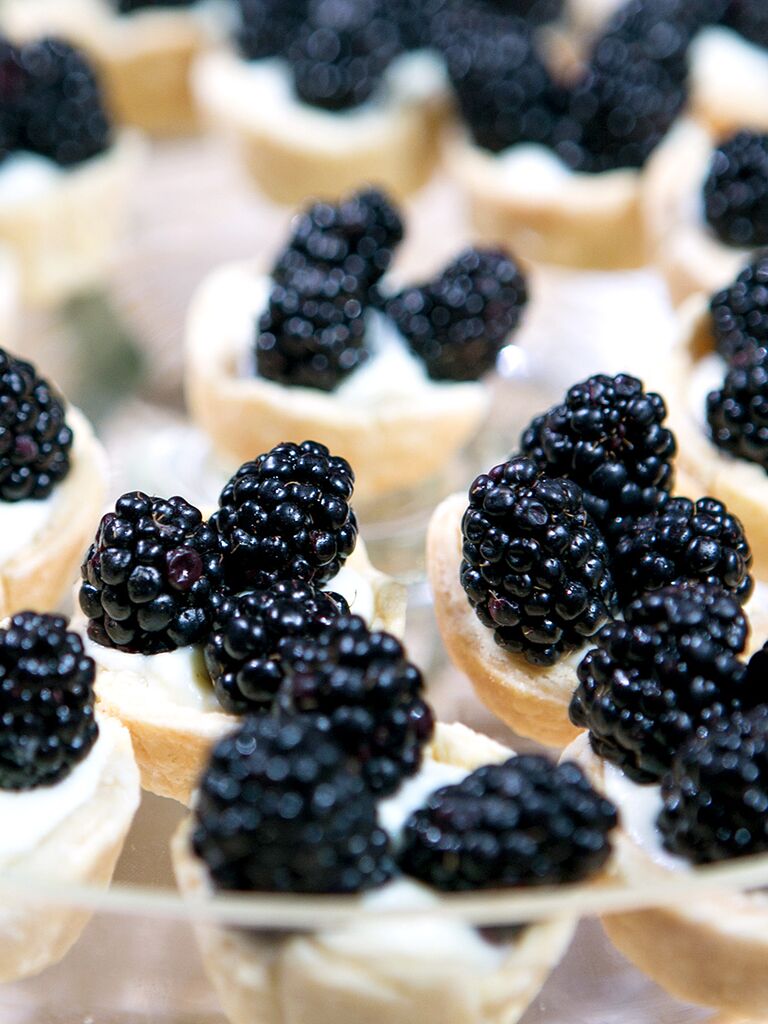 From: A Rustic Chic Summer Wedding at Shelburne Farms in Shelburne, Vermont
Assorted Dessert Display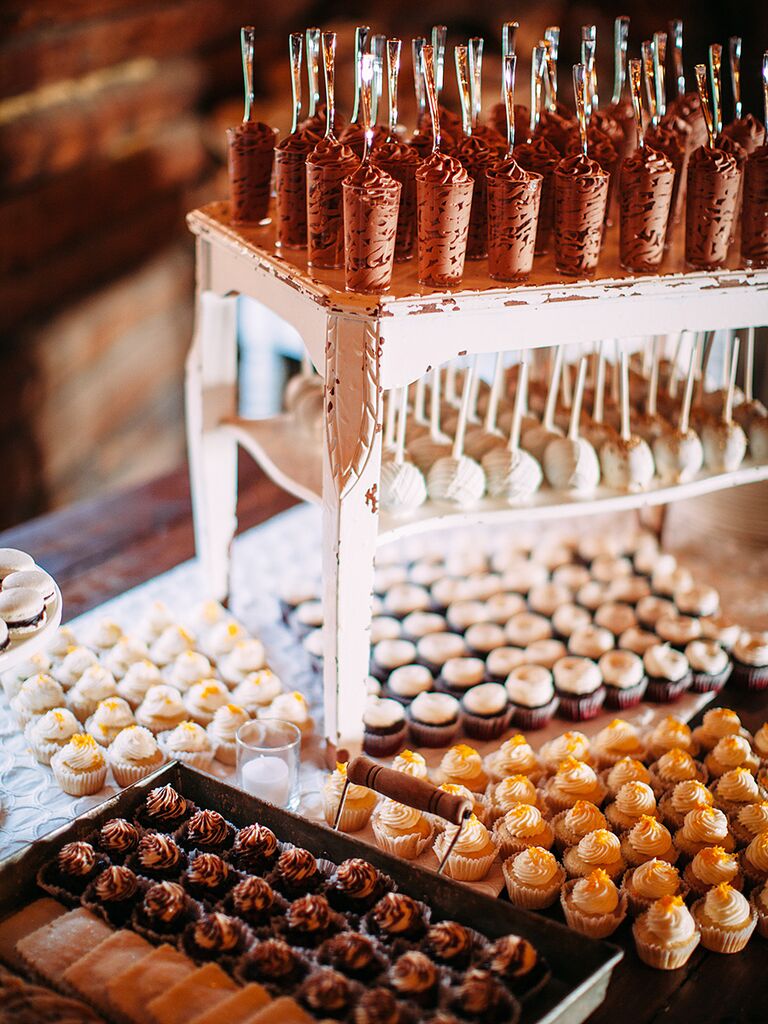 From: A Rustic Wedding at Springhill Pavilion in Belgrade, Montana
Mixed Pie Flavors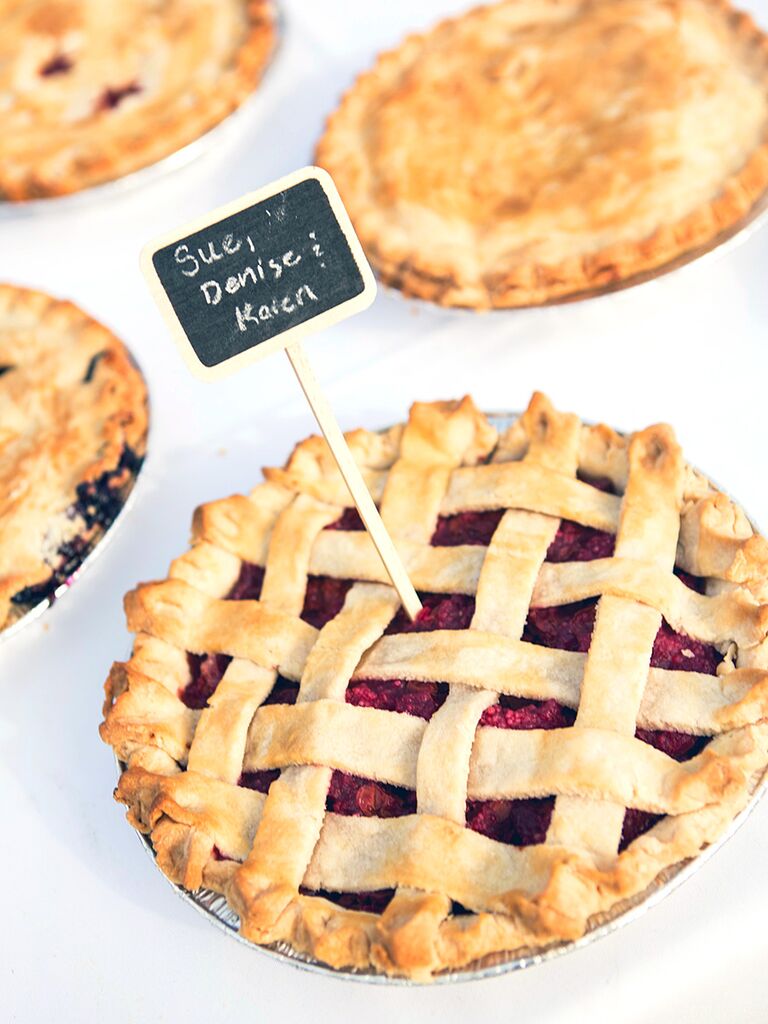 From: A Rustic Romantic Wedding at Canoe Mountain Rodeo in Valemount, British Columbia
Doughnut Bites Tower