10 Couples Date Books to Inspire Adventure and Romance
Date nights just got a major upgrade.
We have included third party products to help you navigate and enjoy life's biggest moments. Purchases made through links on this page may earn us a commission.
There are so many benefits to keeping up regular date nights. Spending quality time having fun together is a great way to strengthen your relationship and de-stress as a couple. That said, it's totally normal to run out of inspiration after a while—and that's where date night books come in. We've searched the web to find the best date books for couples that are chock-full of fun and romantic ideas. Ready to seriously elevate your dating game? Shop books written and recommended by relationship experts, scratch-off books and couples journals designed specifically for date night. Any of these picks will add a creative twist to your quality time.
The Adventure Challenge: Couples Edition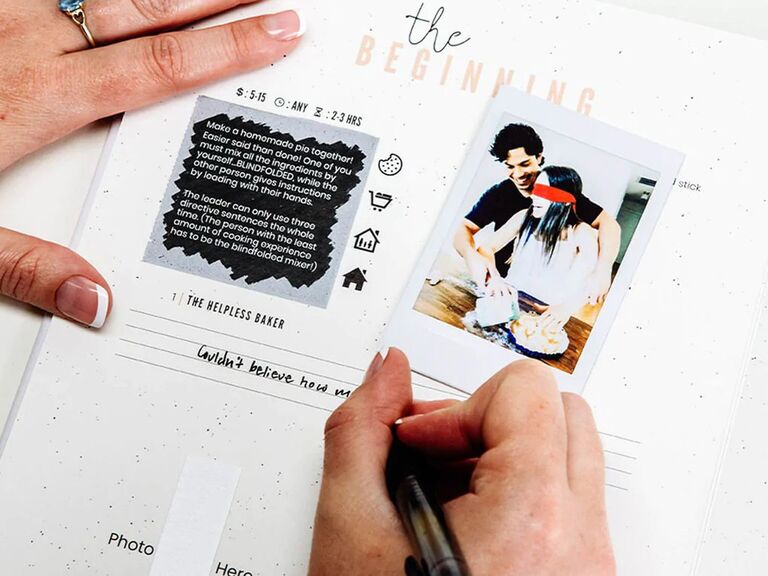 Example date: Re-create your grandparents' first date.
The Adventure Challenge: Couples Edition date night journal is a crowd favorite. This clever scratch-off date book is filled with out-of-the-box ideas to inspire your next romantic adventure. Once you've scratched the surface to reveal the instructions, you have to commit to that date. But, there are helpful icons next to each idea that'll let you know whether or not you might have to leave the house or spend money before completing the challenge. The best part? The book doubles as a journal with space to jot down memories and add photos of your experience. Once you've completed the entire book, you've got yourselves a sweet keepsake.
Eight Dates: Essential Conversations for a Lifetime of Love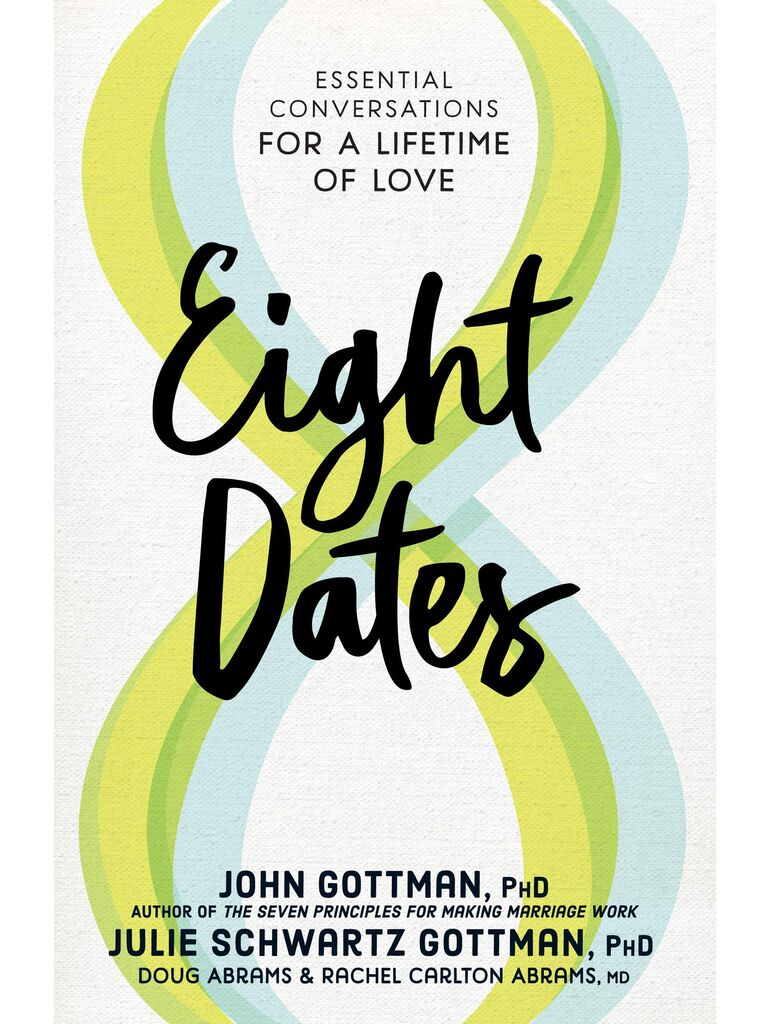 Example date: Share your dreams while watching a romantic sunset or sunrise.
This isn't just any book of date ideas. It was written by four relationship experts, including the world-renowned Drs. John Gottman and Julie Schwartz Gottman of The Gottman Institute. Suma Karandikar, certified Gottman relationship therapist and owner at Thrive Postpartum, Couples and Family Therapy, often recommends it to couples. "This book provides scripts to have open-ended deep conversations about topics such as sex, family history, money and dreams for the future," says Karandikar. She explains that it helps couples explore deep conversations in a lighter space (e.g. on a date) rather than when the issue comes up during conflict.
Why Don't We? One Year of Dates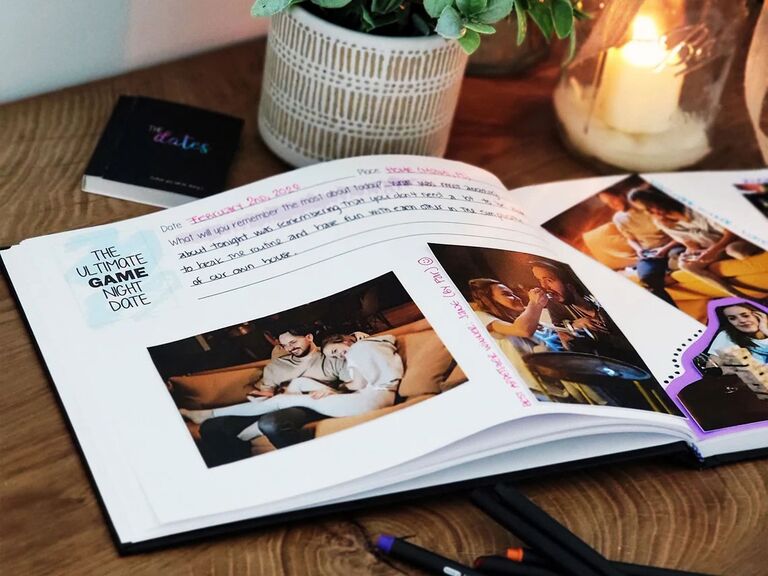 Example date: Plan the ultimate game night at home.
This couples date night book is actually a combination of a journal and a collection of stickers. There are 52 date stickers in total, meaning you'll have something to do together every week for an entire year. The journal lets you reflect on each experience afterward with space to jot down the day you went on the date and what you think you'll remember most about it. There's also plenty of room to add photos or additional notes you want to memorialize. Finally, you also get a set of markers so you can get extra creative recording your memories.
Couple's Bucket List: 101 Fun, Engaging Dating Ideas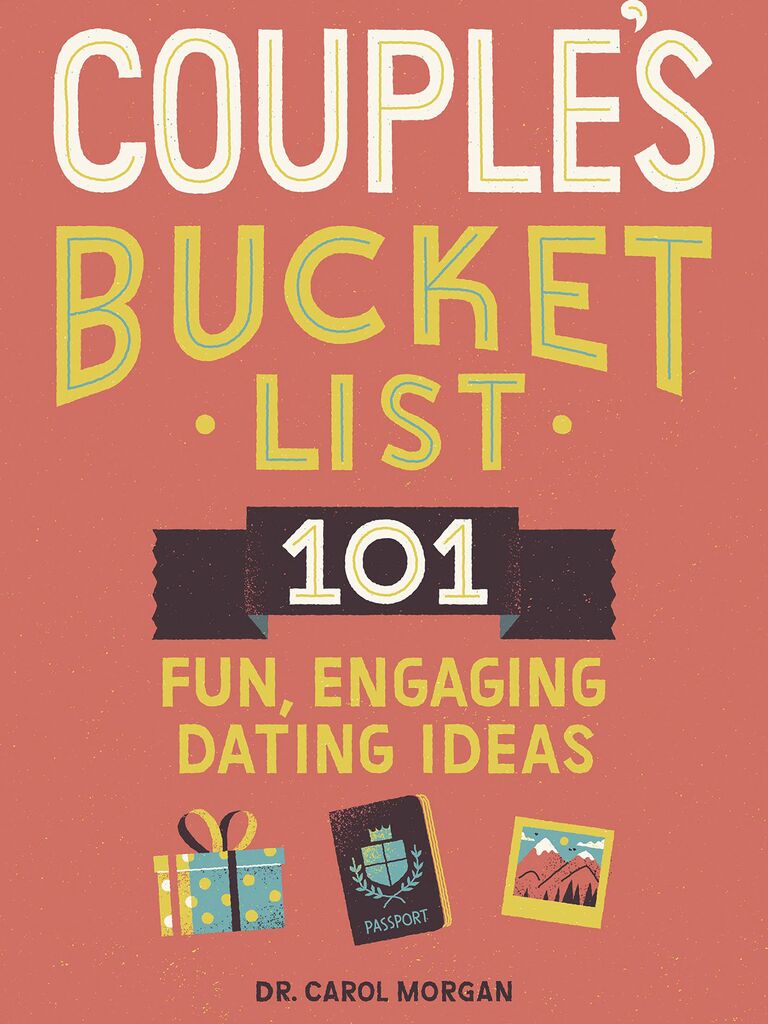 Example date: Write each other love letters.
This book of date ideas was written by Dr. Carol Morgan, a relationship and dating coach. Start by reading her expert advice on how to make your dates better than ever, whether you've just started seeing each other, things are getting serious or you're in a long-term relationship. When you're ready to dive in, the dates are conveniently organized by themes, so you can browse ideas to suit your mood. The dates are also listed from easiest to most complex. If you're looking for a quick, spontaneous experience choose something toward the beginning of the chapter. On the flipside, check out later dates to plan more elaborate adventures.
The Adventure Challenge: Dinner Dates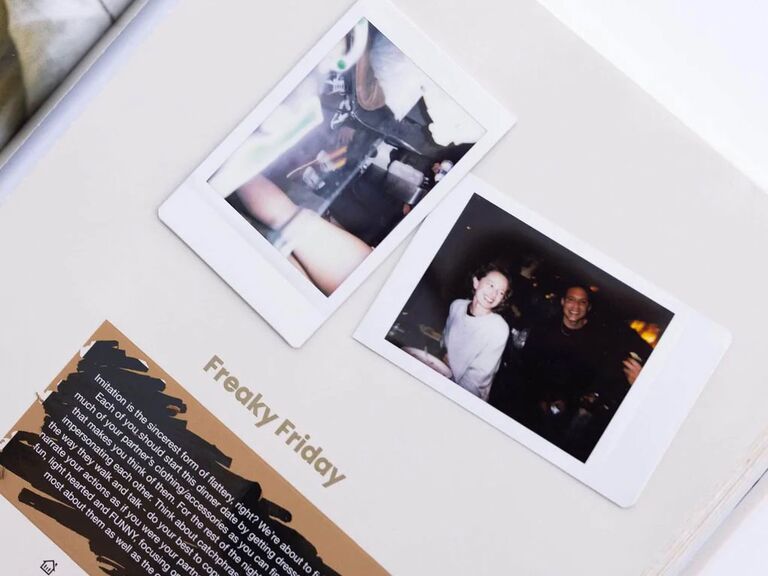 Example date: Spend dinner time (and beyond) endearingly impersonating each other.
Everyone loves The Adventure Challenge: Couples Edition so much that the site came up with another genius couples date book. The Dinner Dates edition combines unique date ideas with delicious, chef-perfected recipes. The aim of this not-quite cookbook is to swap the overdone "dinner and a movie" date idea with something new and creative. Inside, find 30 adventures paired with 30 recipes that'll make dinner at home a lot more exciting. Similar to the Couples Edition, there are symbols next to each idea hinting at the cost, duration and type of protein. Oh, and this scratch-off date night book doubles as a keepsake journal too.
The Couple's Activity Book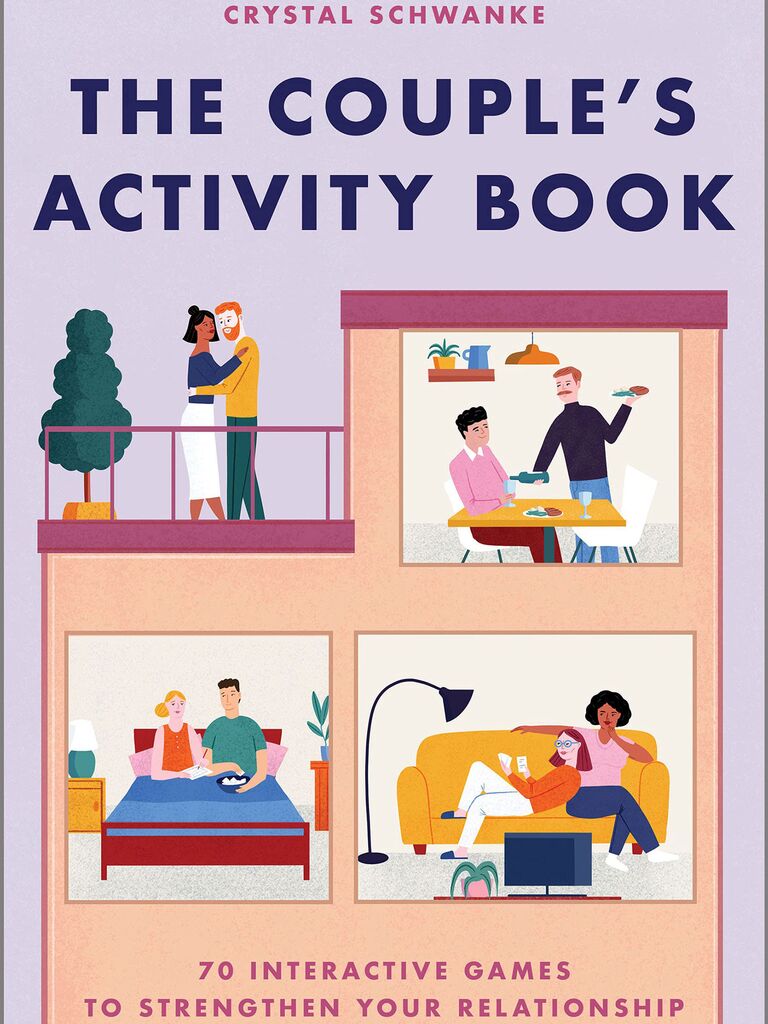 Example date: Reenact your favorite romantic movie scene.
Here's another jam-packed couples date book with 70 fun activities across 14 themed chapters. Some of these creative ideas encourage you to embrace your silly side, while others are a little spicier (if you know what we mean). From spontaneous adventures to more intricate plans, there's plenty to keep you and your other half busy for the foreseeable. Crystal Schwanke's activity book has plenty of interactive elements, including puzzles, a recipe template and space to create a travel itinerary.
Date Night In: An Activity Journal for Couples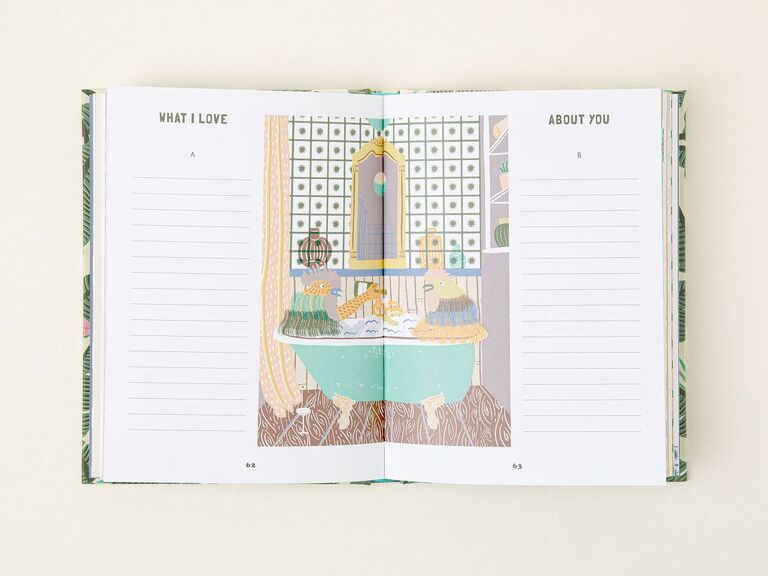 Example date: Share your first impressions of each other.
Okay, so this one isn't your typical book of date night ideas. Instead, it's a journal filled with prompts, quizzes and more for you and your partner to talk through and fill out together. It's a super-unique (not to mention, rewarding) way to spend date nights at home, especially if you're looking for more thoughtful ways to connect with one another. Can you think of anything more romantic than listing all the things you love most about your partner (and hearing all the things they love most about you)? Trust us, this journal lends itself to plenty of fun, relationship-building dates.
Adventures From Scratch: Couples Adventure Book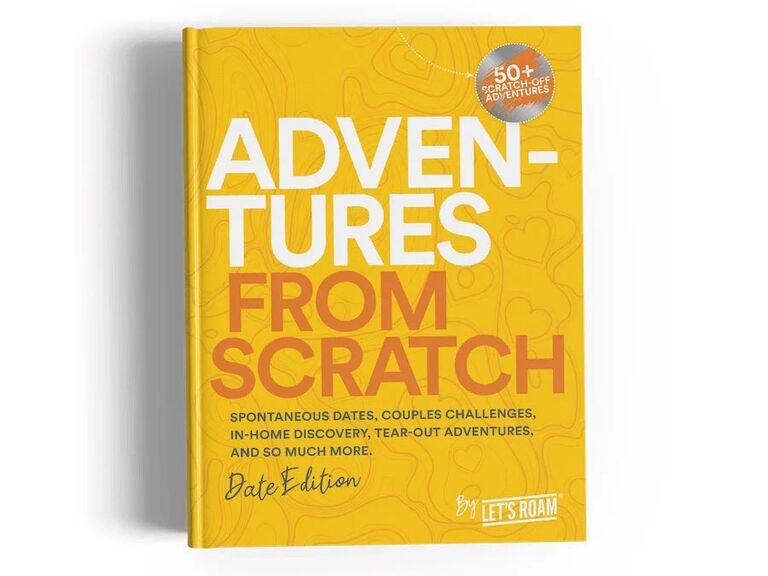 Example date: Take the day off work and say "yes" to everything.
This date night book has ideas for every couple, including over 50 scratch-off challenges and bonus activities. Use the helpful key next to each date idea to decipher what type of activity awaits you, how long it will take and any supplies you might need. Each fun challenge was designed by couples for couples, so you can rest assured these tried-and-true activities will bring you and your partner joy. There are lots of delightful bonuses throughout the book, including tear-out love notes to share with each other (awwh!).
Date Night In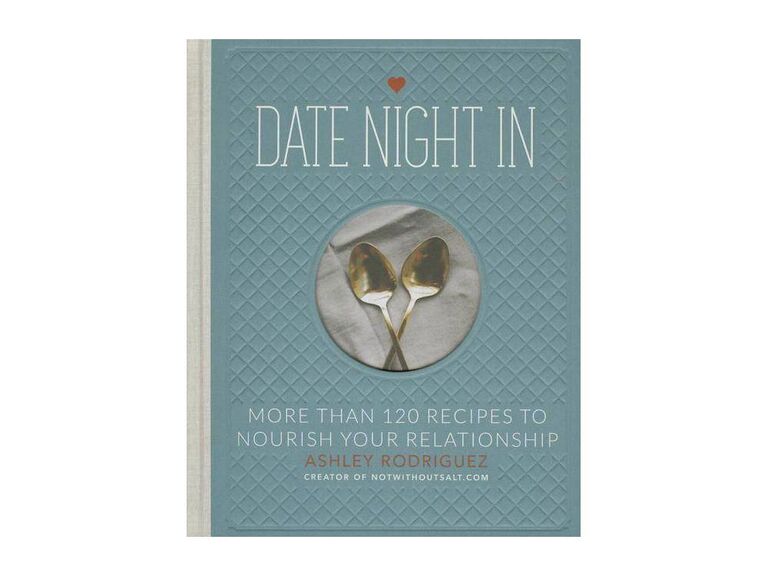 Example recipe: Fresh spring rolls with ginger and sesame
If the "going out" part is what makes maintaining a regular lineup of dates tricky for you and your partner, consider this date night cookbook by Ashley Rodriguez. It's filled with tasty recipes for romantic dinners at home. All you need to do is set aside one evening a week where you spend quality time cooking and sitting down to eat together. There are so many delicious dishes between the covers (including a few irresistible desserts). Your only problem will be deciding where to start! Psst, just because you're at home doesn't mean you can't go all out. Don't be afraid to get dressed up and buy a nice bottle of vino.
100 Dates Scratch Off Poster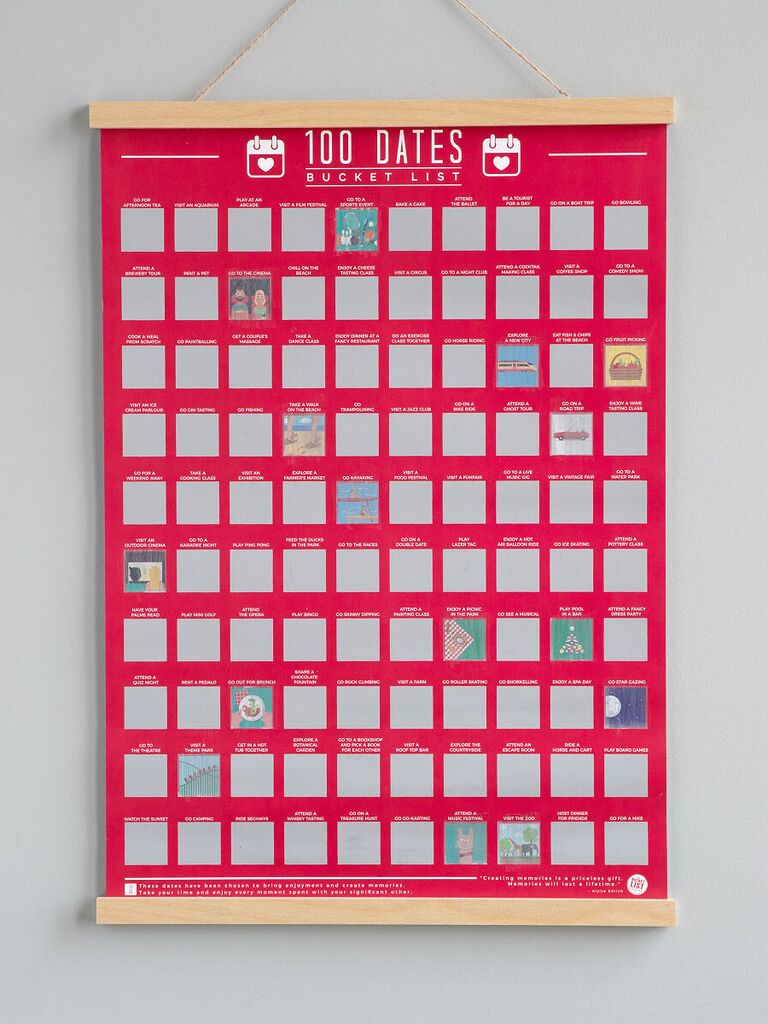 Example date: Go to a book store and choose a book for each other.
Don't limit yourself to just books while searching for new date ideas. This handy scratch-off poster features 100 activities for couples to do together, from simple and affordable experiences (think: stargazing) to adventures that take a little extra commitment (like going to a music festival together). After you complete each date, you get to reveal a cute picture. It's like a dating bucket list and itinerary in one.