The Top 10 Couples Journals for Strengthening Your Bond
Write your way to a rock-solid relationship.
ultramansk / Shutterstock
We have included third party products to help you navigate and enjoy life's biggest moments. Purchases made through links on this page may earn us a commission.
Journaling certainly isn't a new self-care practice—in fact, it's become something of a wellness mainstay over the past few years. But what you may not know is that journaling isn't just for individuals. There are some really great couples journals out there that'll help give your relationship a healthy dose of self-care too.
For starters, journaling as a duo can help improve communication. According to our company data, 58% of females who are between the ages of 18–29 and have a partner define a healthy relationship by communication. It's also a great way to get to know each other better, since many journals include insightful questions for both of you to answer. Different couples journals offer different forms of relationship care. For example, if your goal is simply to spend more time with your significant other (or you're looking for something new to do on date night), a lighthearted Q&A-style journal will do the trick. On the flipside, if you want to dive deeper into your relationship and work on building a stronger foundation, there are guided journals for couples that are a great supplement to counseling or therapy.
Either way, there are benefits to filling out any of the marriage and relationship journals on our list. So what are you waiting for? If you're ready to feel emotionally and intimately closer to your partner, check out the 10 best couples journals below.
Loom Journal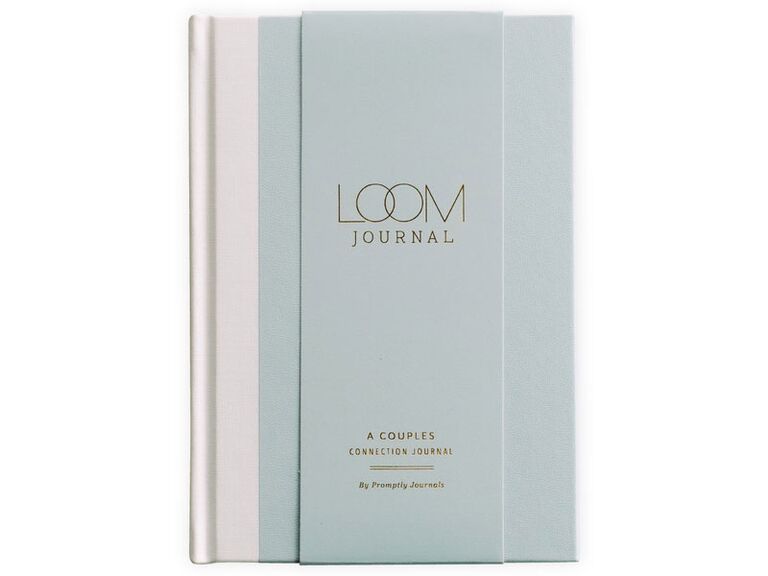 Promptly is known for its thoughtful and aesthetically pleasing journals designed for every member of the family, from grandparents right down to kids. This relationship-focused version is a weekly journal for couples that'll keep you going for a whole year. Yep, that's 52 weeks' worth of prompts to help you and your partner stay connected. Wife and husband duo Kim and Clay Christenson worked alongside relationship coach Georgia Anderson to carefully curate each page. The book is packed with opportunities to show gratitude, brainstorm new ways to spend time together and reminisce on your favorite moments.
The Marriage Journal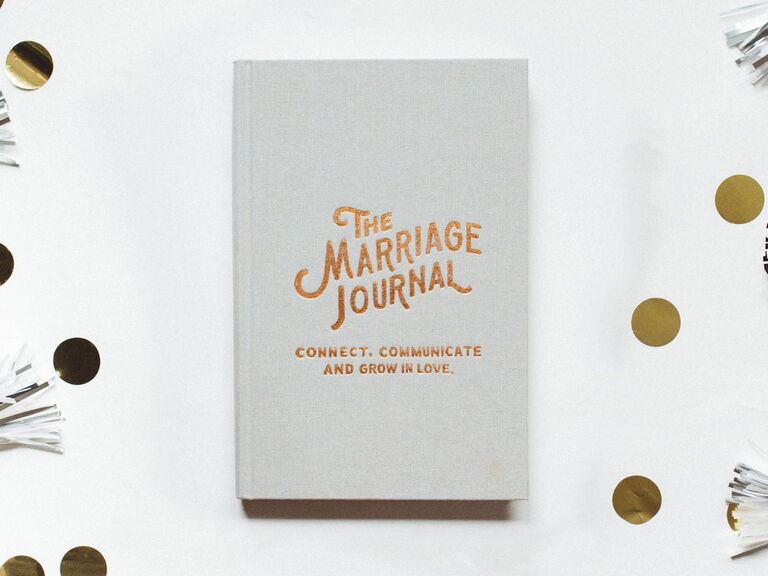 The Marriage Journal is exactly what it sounds like: the ultimate journal for engaged and married couples. This stunning notebook contains six weekly questions designed to spark conversation and strengthen your bond. Rather than both of you writing down the answers each week, you and your partner take turns filling out the journal entries throughout the year. There's also a weekly calendar page, giving you the opportunity to better communicate and coordinate your plans. One reviewer writes: "I recommend it to every couple I know and I think it'll be part of our marriage forever. It's helped with communication, accountability, and planning." The book is designed with Christian couples in mind and each week includes a short devotional passage.
A Couple's Love Journal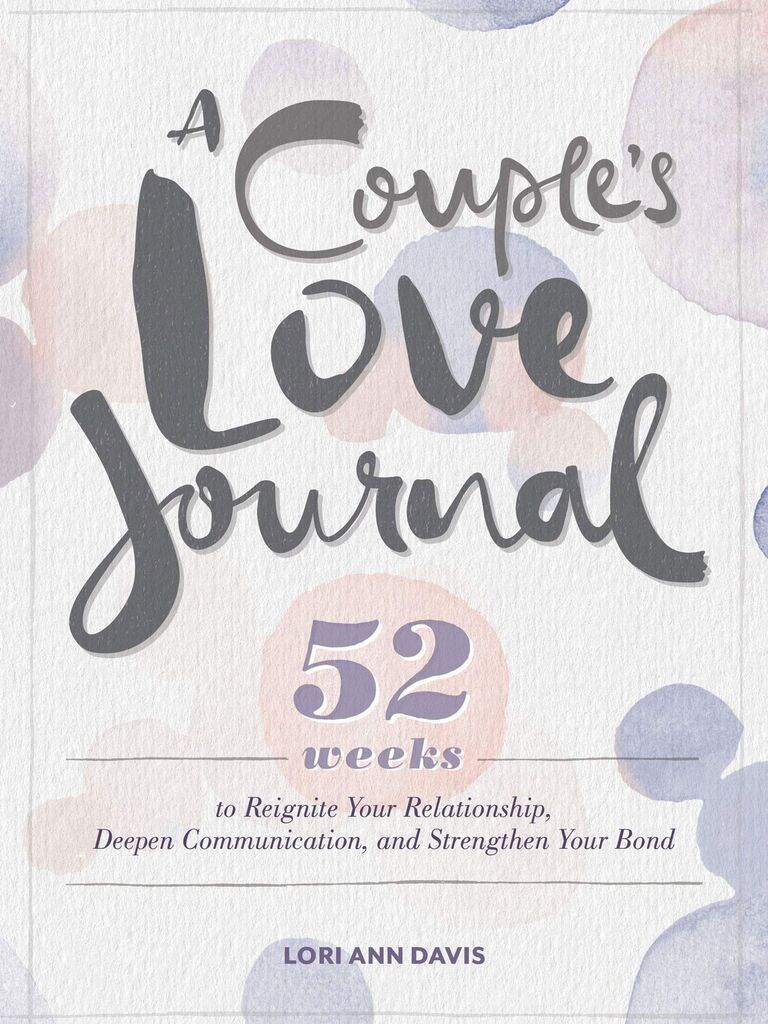 Certified relationship coach and author Lori Ann Davis designed this love journal for couples hoping to bring back the spark in their relationships. Created to improve communication and ultimately help the two of you become closer, this communication journal for couples contains a question a day, totaling 52 thought-provoking prompts to get you talking and journaling together for a whole year. The questions range from lighthearted ("How do I bring a smile to your face?") to fundamental ("What is your favorite way to give and receive physical affection?").
Questions for Couples Journal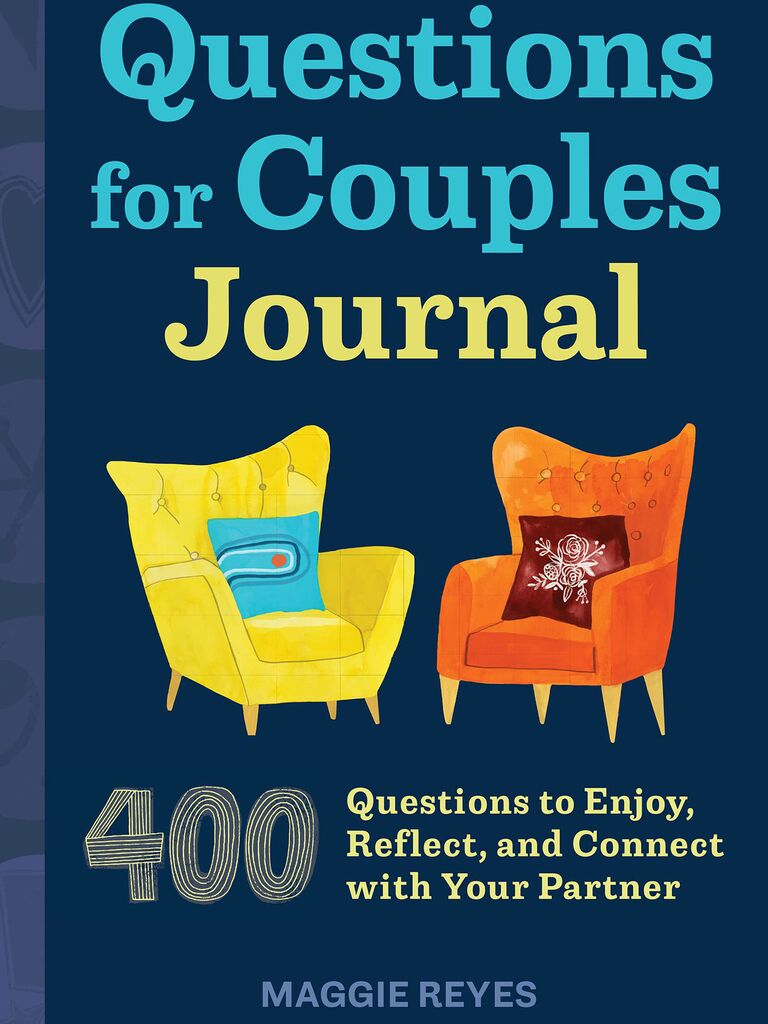 This Q&A couples communication journal has seven different categories of questions: your relationship, goals and dreams, memories and the past, values and beliefs, passion and intimacy, communication and just for fun. Author and life coach Maggie Reyes encourages couples to have fun with it and really make the experience their own. For example, you could stick with one question a day or fly through multiple questions as a date night activity. It's also not necessary to work through the book in order—feel free to discuss whatever prompt sticks out to you and your loved one the most.
The Couple's Workbook Gift Set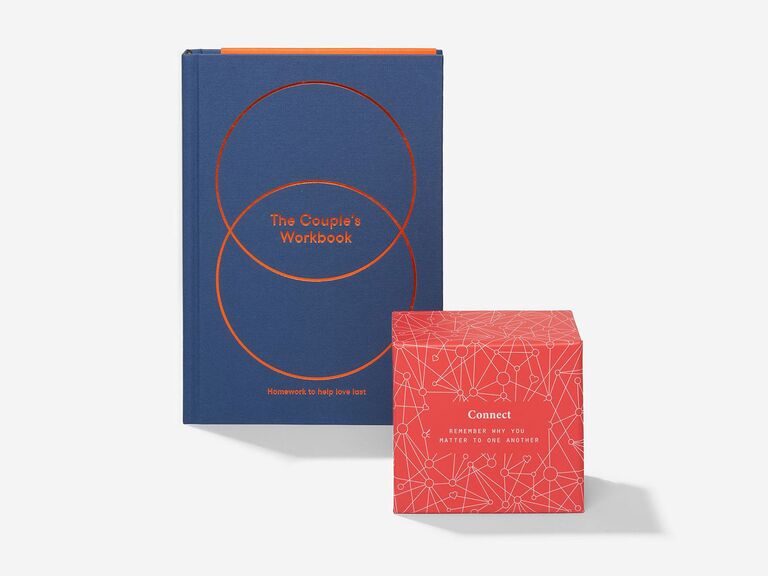 This gift set includes a couples workbook plus a deck of 100 conversation cards filled with thoughtful prompts. The guided journal contains 60 exercises to help foster patience, understanding and closeness in your relationship. It's chock-full of knowledge that draws directly from The School of Life's therapy department, which will help you better understand yourself, your S.O. and your relationship as a whole. Thanks to the interactive exercises and gift-worthy hardback design, this workbook is another one of our favorite couples books to fill out together.
Love Yours: 365 Days of Q&A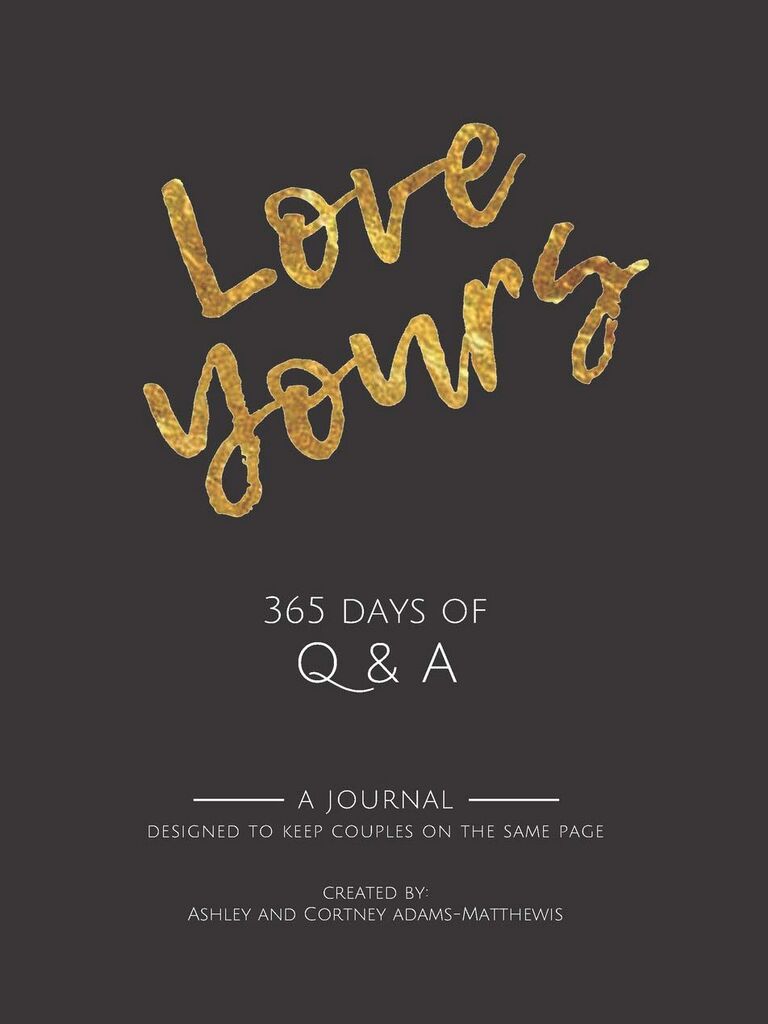 This couples notebook is LGBTQ+ friendly and designed for couples in all stages of their relationship. It includes 365 days of questions to help you and your partner open up about the past, present and future. The journal was written by a real married couple who are familiar with the highs and lows of being in a long-term partnership. Ashley and Cortney Adams-Matthewis created this journal to help other couples communicate effectively and let their love shine. One reviewer shares: "This is a wonderful book to fill out with your significant other. It is written in such a way that it is inclusive to all types of relationships."
The You & Me Book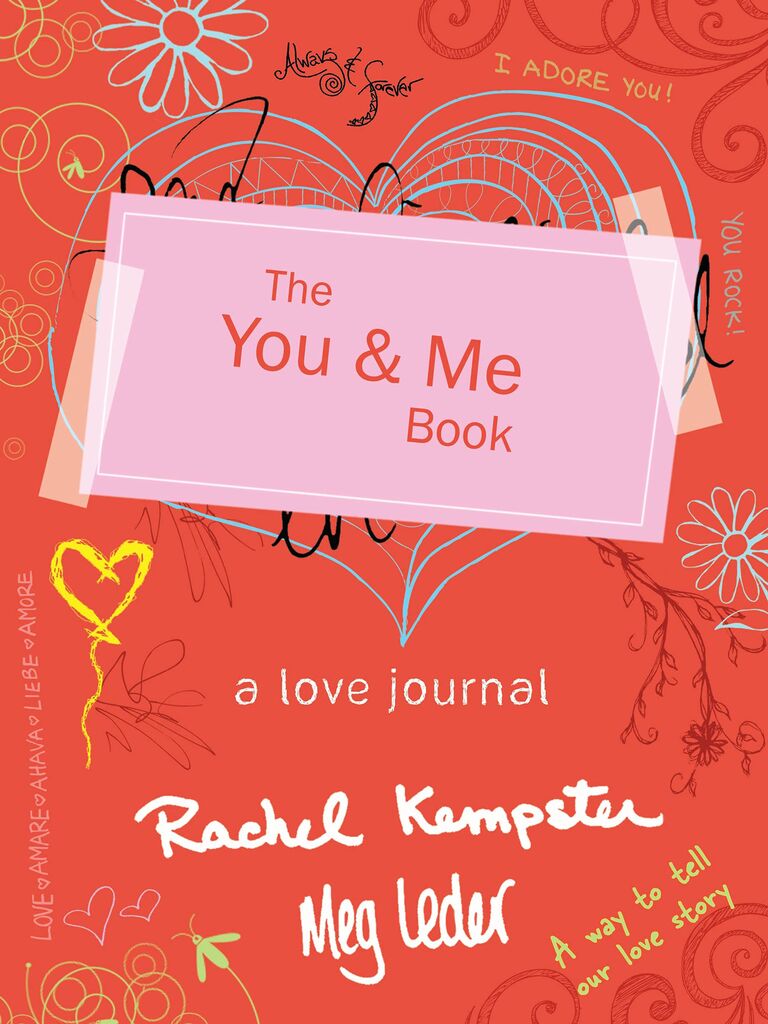 This lighthearted love journal is perfect for couples who want to spend more time together and keep track of their relationship along the way. It's packed with creative prompts, romantic quotes and activity ideas that encourage you to look back on your unique love story and keep creating new memories together. This hybrid-style journal combines lists, Q&As, date ideas and more to produce a lovely keepsake of this time in your lives. It's also great inspiration for starting a couples bucket list journal.
Couple's Journal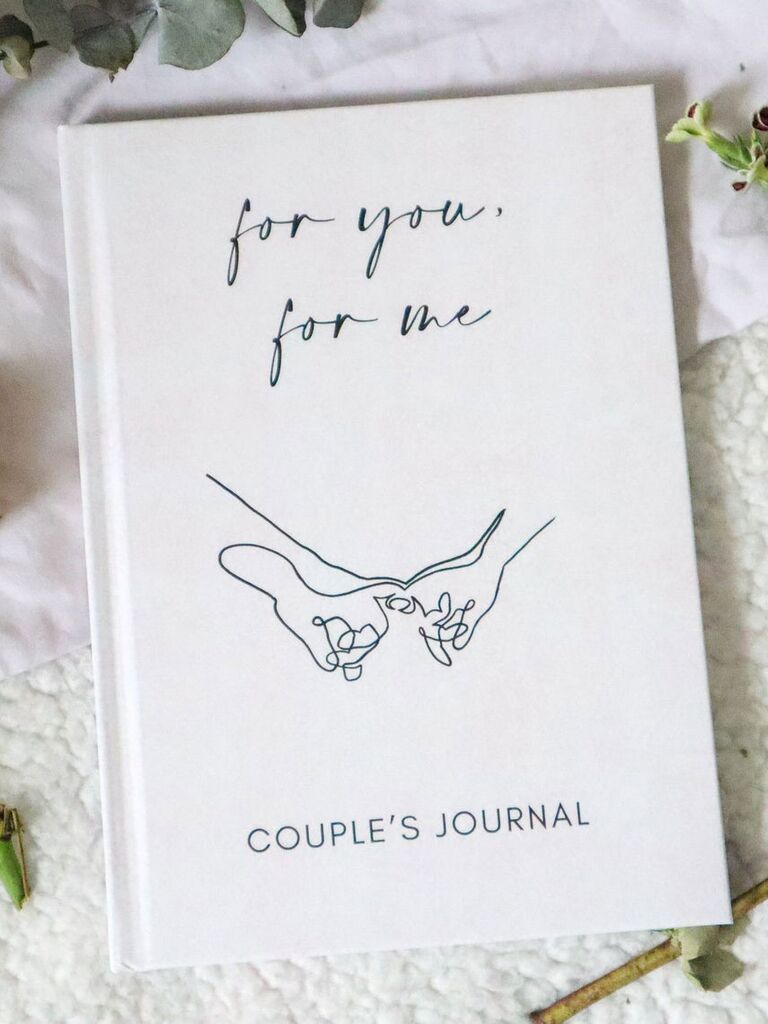 How cute is this two-person journal from Etsy? The cover is a permanent reminder of exactly why you're carving out time to strengthen your relationship: "for you, for me." Inside, you can keep track of important moments including both cherished memories and resolved conflicts. There's space for both of you to share your thoughts and feelings, paving the way to more effective communication on both sides. Afterward, you can look back on your experiences to see just how much you've grown as a couple.
Back to Us: A Couple's Journal of Reconnection and Growth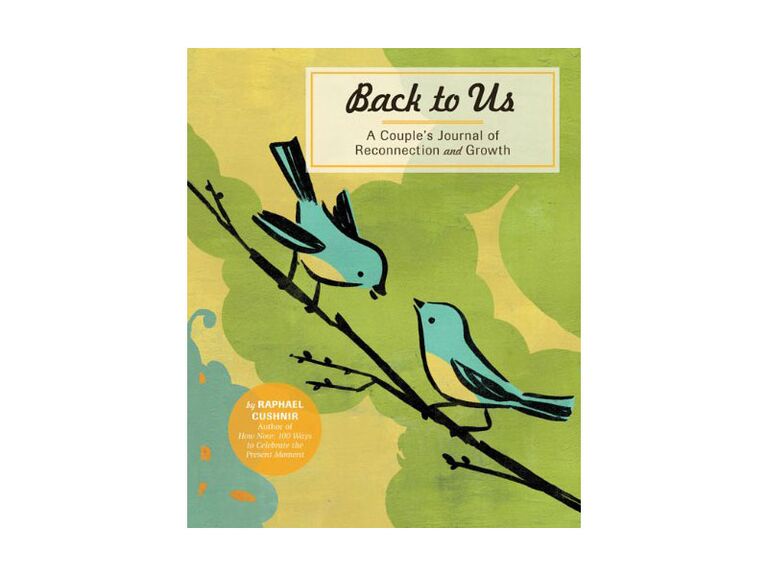 Couples looking for a new way to connect will benefit from this journal. Author Raphael Cushnir is an expert in emotional intelligence and present moment awareness. He created this workbook to help couples create lasting relationships built on a strong foundation of honesty, courage and communication. Quizzes and reflective prompts create an interactive way of exploring your relationship and getting to know each other on a deeper level.
Me, You, Us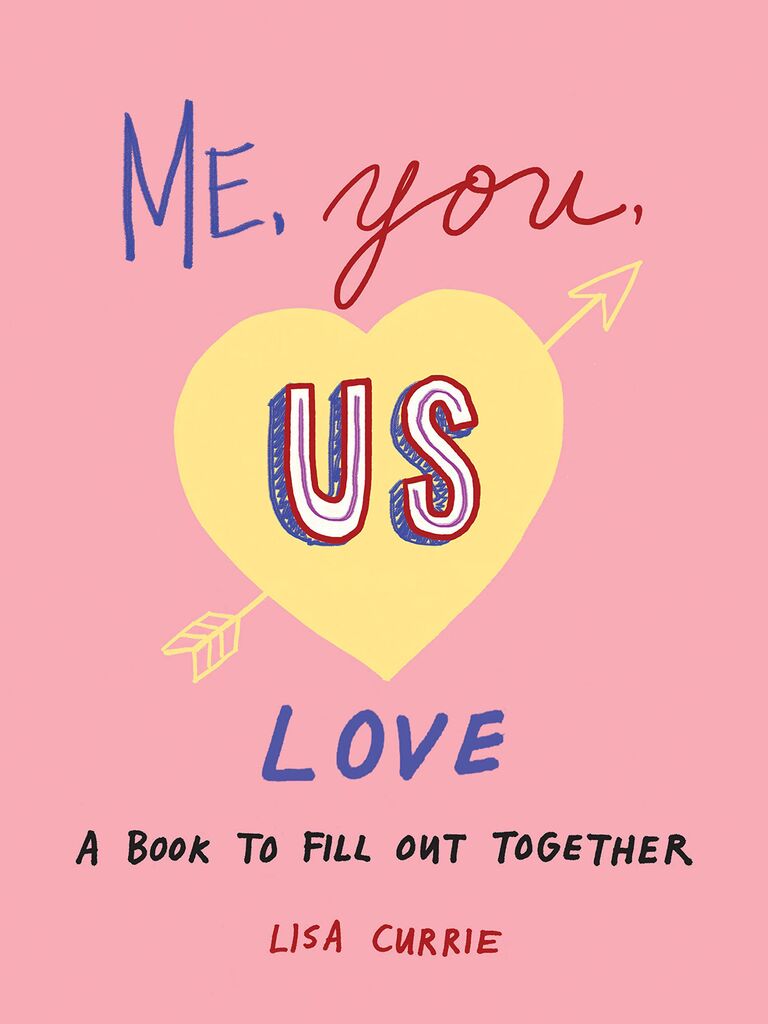 Looking for something that's a little more silly than serious? If you just want a fun new activity to do with your partner, this shared couples journal will be a great addition to date nights at home. It's filled with unique prompts for documenting your past, exploring your likes and dislikes, and sharing all the things you love most about each other. Some of our favorite exercises include listing the things you couldn't wait to tell each other, reminiscing on the sensory details of your first date, and brainstorming the perfect couples Halloween costume.
Haven't found what you're looking for? You can always start your own couples journal by purchasing a blank notebook. That way, it's completely up to you and your S.O. whether you want to create a gratitude journal, appreciation journal or bullet journal. Alternatively, move your love online by using a shared journal app for couples instead. Going digital is a particularly good option for long-distance couples looking for a special way to stay connected.