8 Cute Animal Wedding Photos
Adorable ways to include your favorite four-legged creatures in the wedding.
by Simone Hill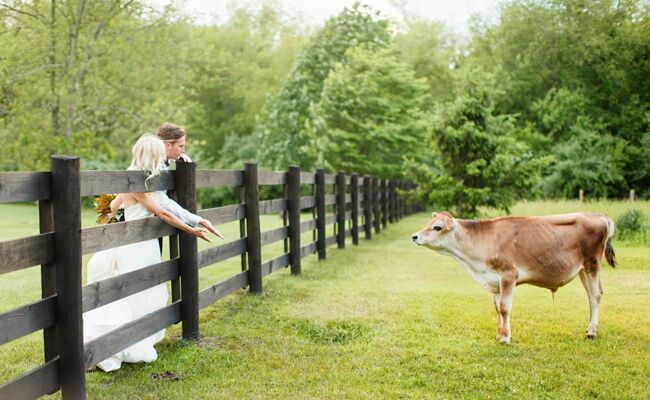 You may not think weddings and animals go well together, but these pictures prove how fun and romantic it can be to include some super-cute four-legged friends into your wedding day, whether it's your pet, a nearby farm animal or hosting a petting zoo for kids. Sure, animals can be unpredictable, but they can also bring out your playful side and make for a very memorable wedding photo. See these unique wedding pictures that include animals (like a pig and even a rooster!).
A Pig on a Leash Bridal Portrait
A Bride and Her Best (Furry) Friend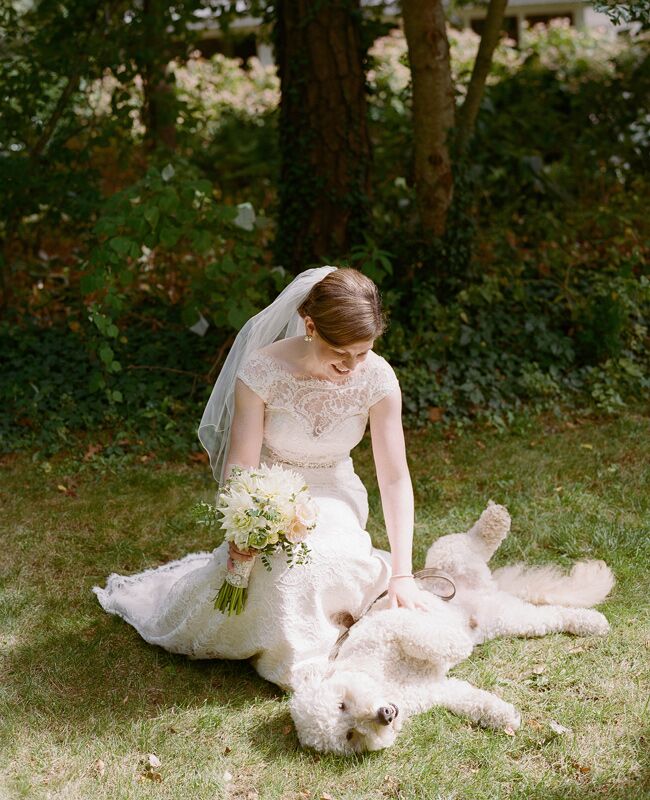 Jocelyn Filley Photography
A Casual Cat at the Ceremony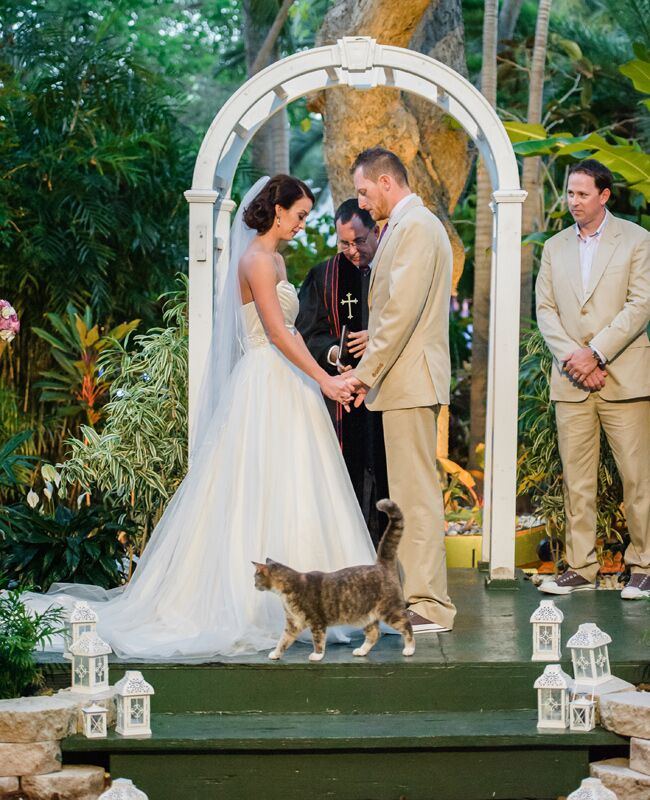 A White Stallion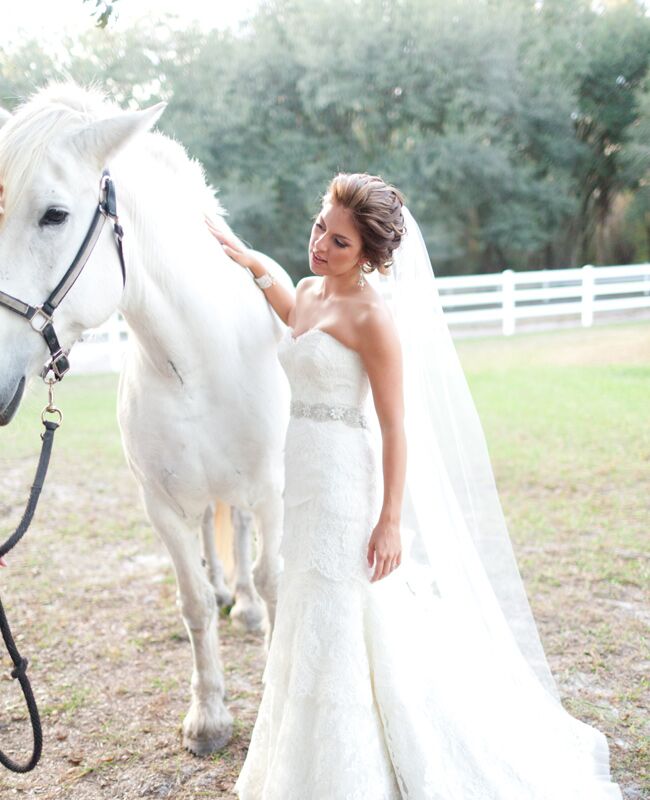 Goofing Off With Goats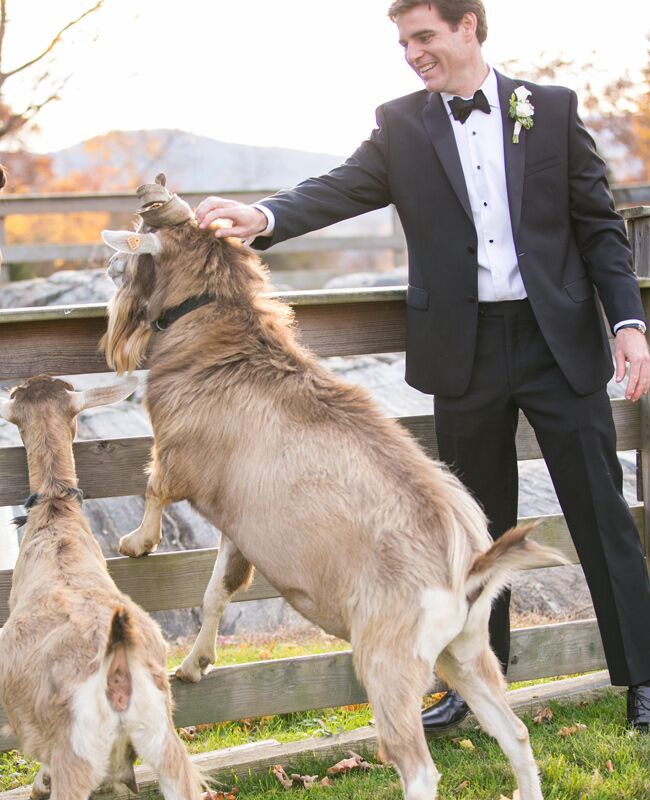 A Bunny Petting Zoo for the Kids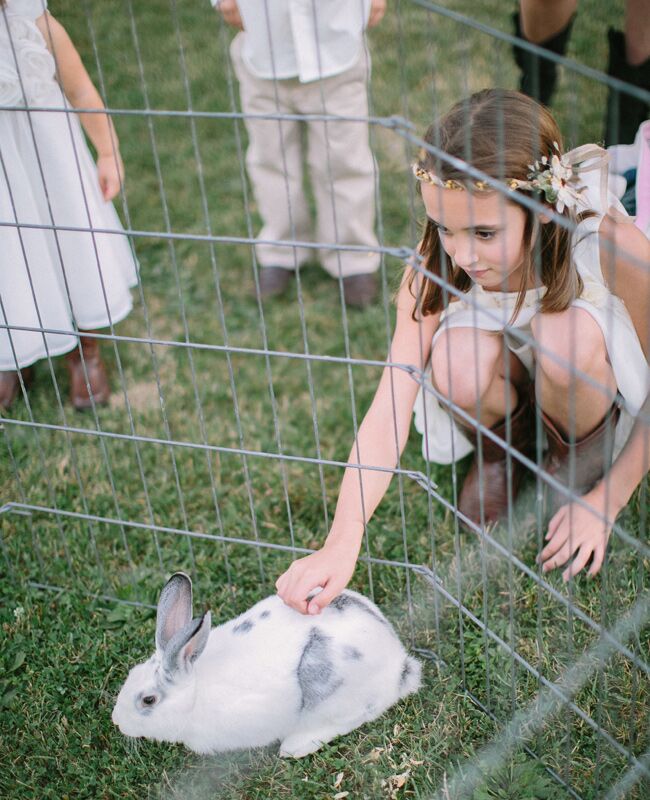 A Regal Rooster Portrait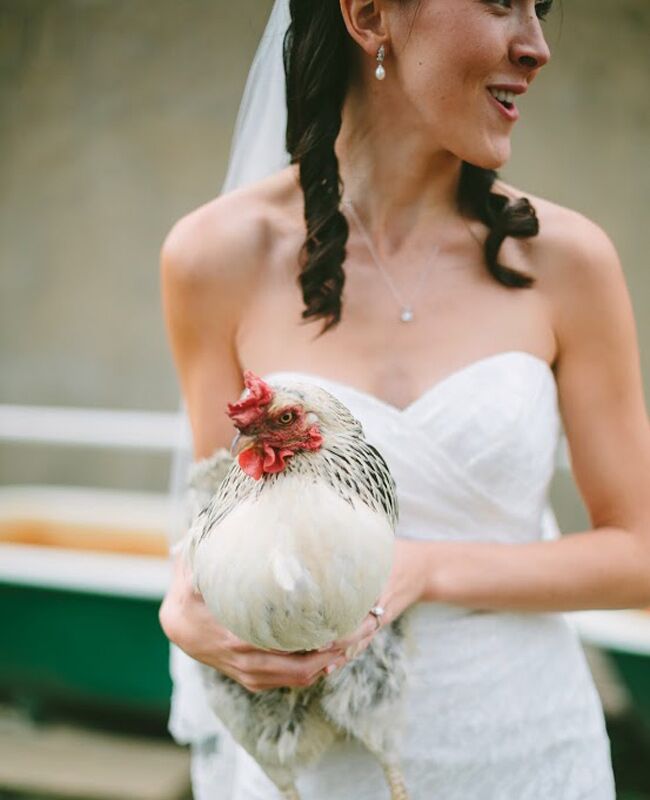 A Curious Cow