8 Cute Animal Wedding Photos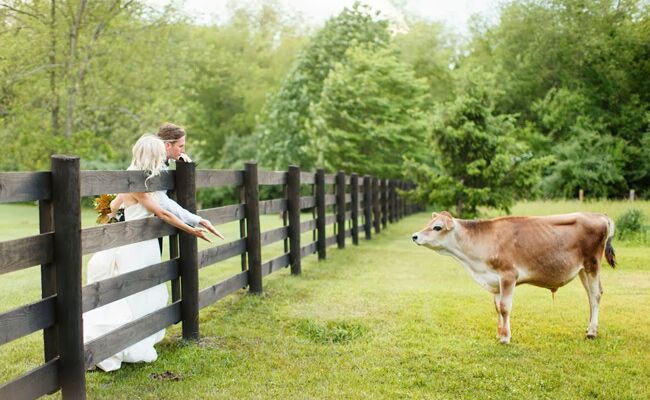 You may not think weddings and animals go well together, but these pictures prove how fun and romantic it can be to include some super-cute four-legged friends into your wedding day, whether it's your pet, a nearby farm animal or hosting a petting zoo for kids. Sure, animals can be unpredictable, but they can also bring out your playful side and make for a very memorable wedding photo. See these unique wedding pictures that include animals (like a pig and even a rooster!).
A Pig on a Leash Bridal Portrait
A Bride and Her Best (Furry) Friend
A Casual Cat at the Ceremony
A White Stallion
Goofing Off With Goats
A Bunny Petting Zoo for the Kids
A Regal Rooster Portrait
A Curious Cow
The Knot and PetSmart have teamed up to bring you adorable ways to incorporate pets into your big day. Visit PetSmart for more tips on planning a fur-kid-friendly wedding.