17 Creative DIY Wedding Favor Label Ideas
Finish your favor off with the perfect crafty thank-you tag.
Wedding favors aren't required by any means, but they're a small thank-you gesture that definitely doesn't go unappreciated. A wedding favor could be as simple as a potted succulent or as crafty as homemade candles. Whatever favor you chose, the perfect way to polish off the packaging is with a simple thank-you tag. It gives it a little extra oomph—especially if there's a pun involved!
Not a wordsmith? Don't worry. We pulled some of our favorite DIY favor labels for you to put your own spin on.
Popcorn-Themed Sticker Labels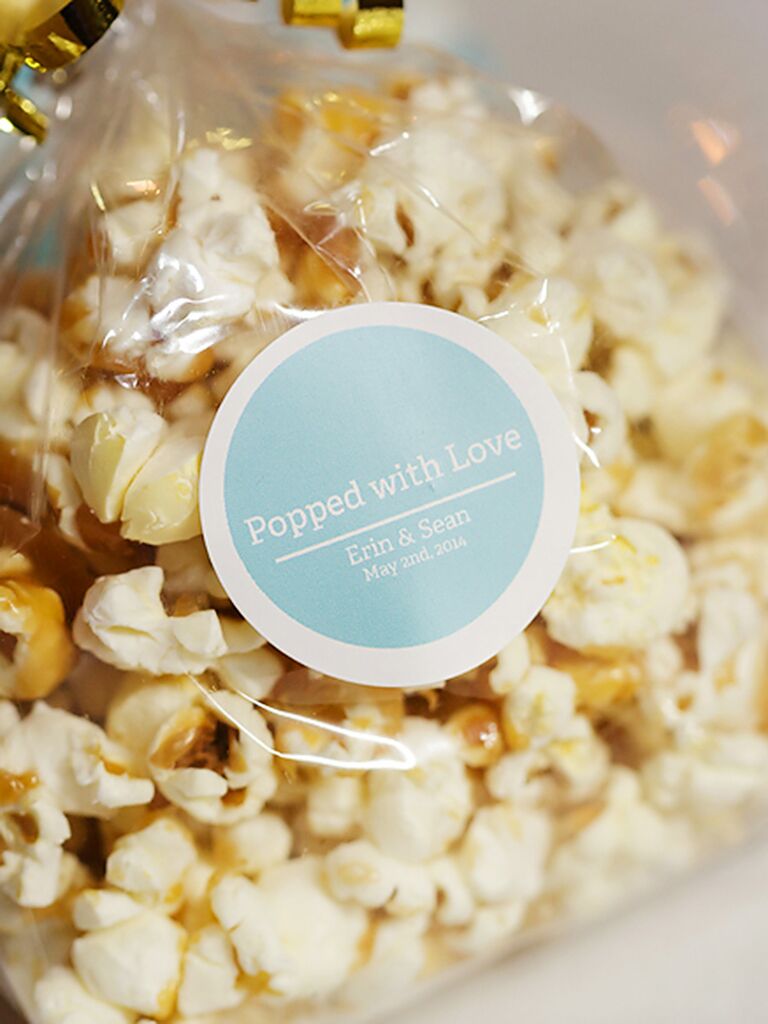 From: A Bright DIY Wedding at the Grand Hall in Pittsburgh, Pennsylvania
Handwritten Wedding Favor Label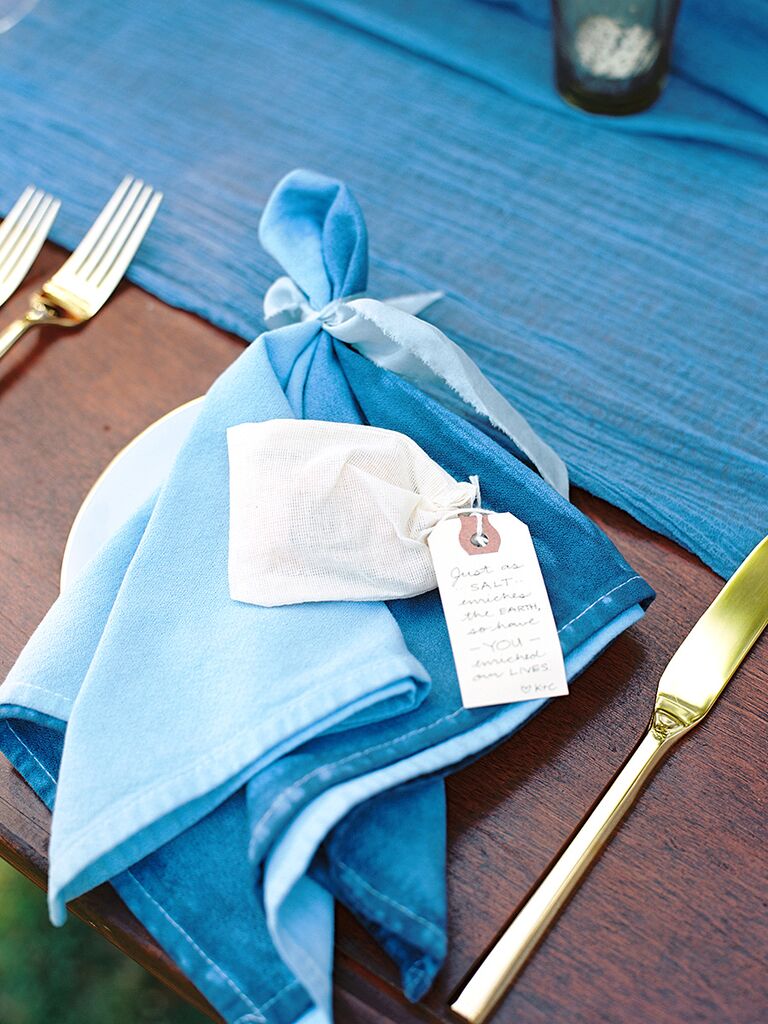 Punny Jam Wedding Favor Label
From: A Rustic, Southern Charm-Inspired Wedding at Camarillo Ranch in Camarillo, California
Classic Thank-You Favor Label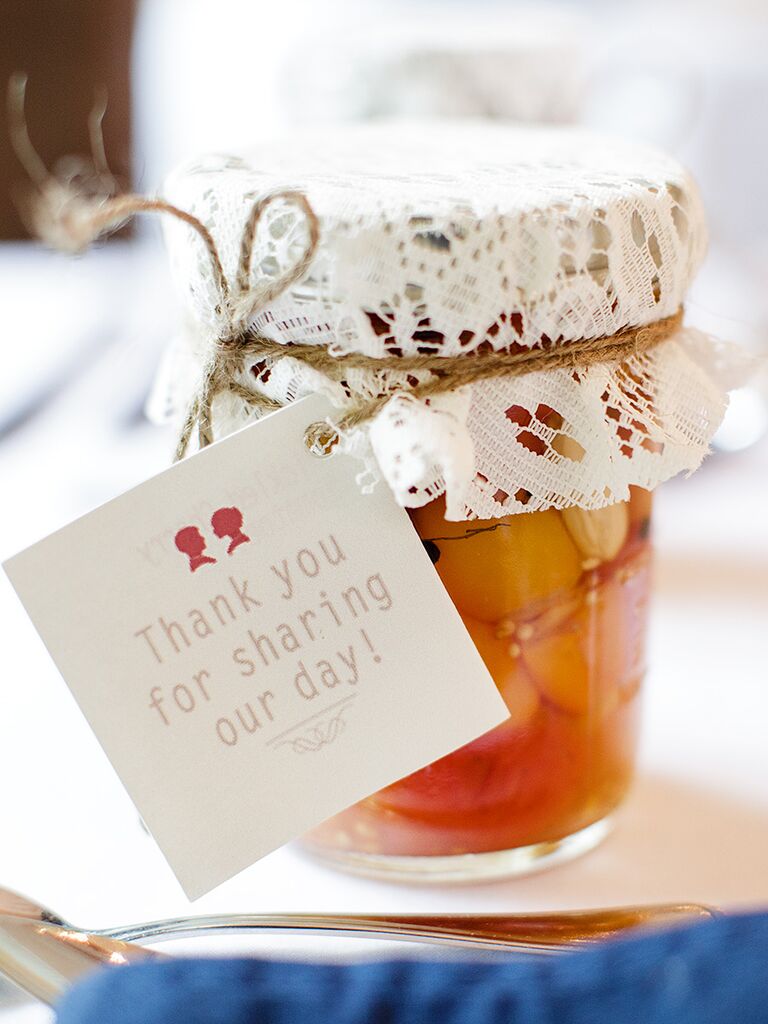 From: A Fourth of July County-Fair-Inspired Wedding at Publick House Historic Inn in Sturbridge, Massachusetts
Punny Honey Wedding Favor Label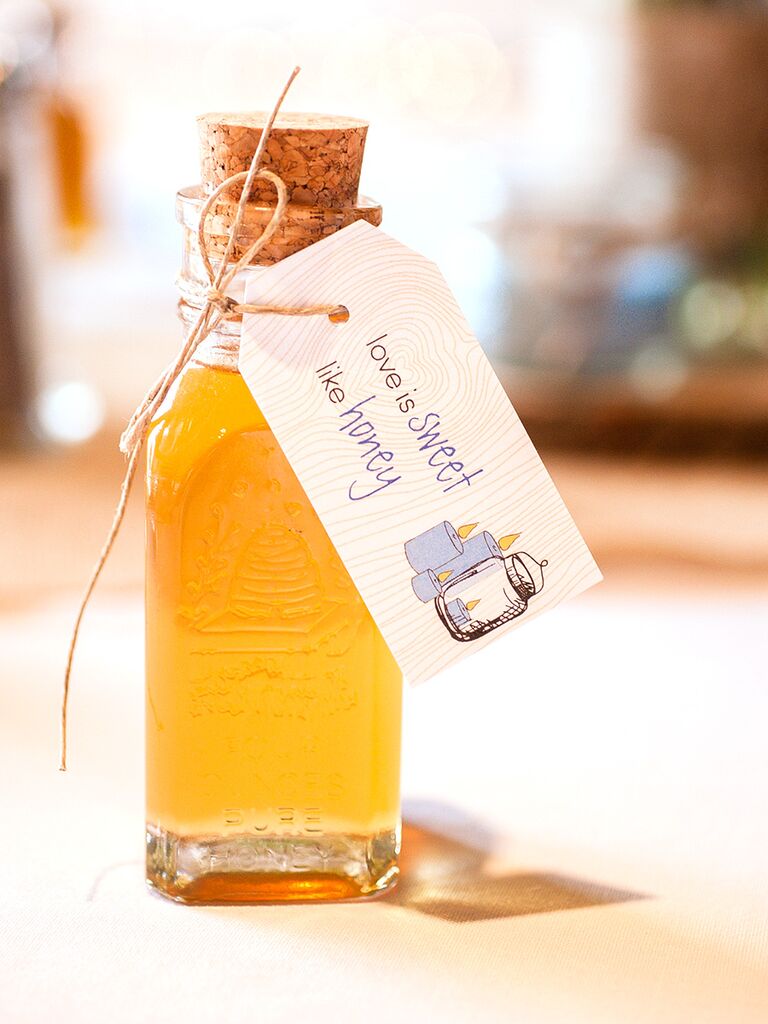 From: A Casual Country Barn Wedding at Craven Farm in Snohomish, Washington
Monogrammed Succulent Favor Labels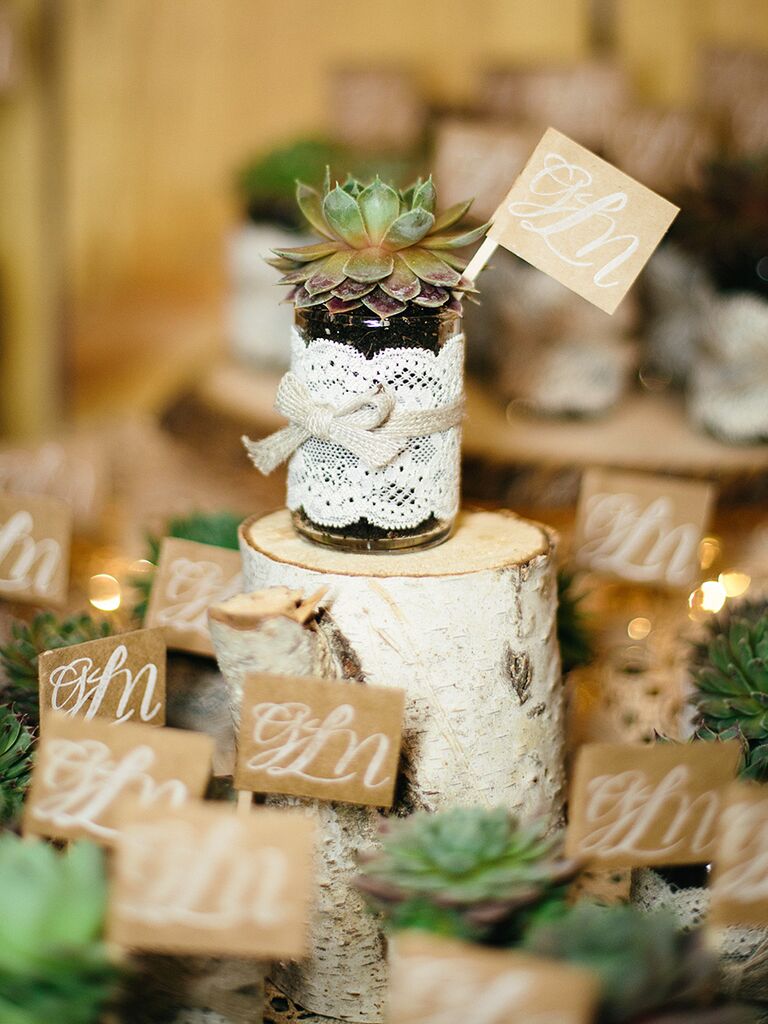 From: A Romantic Outdoor Wedding at Dibble's Inn in Vernon, New York
Punny Tea Wedding Favor Label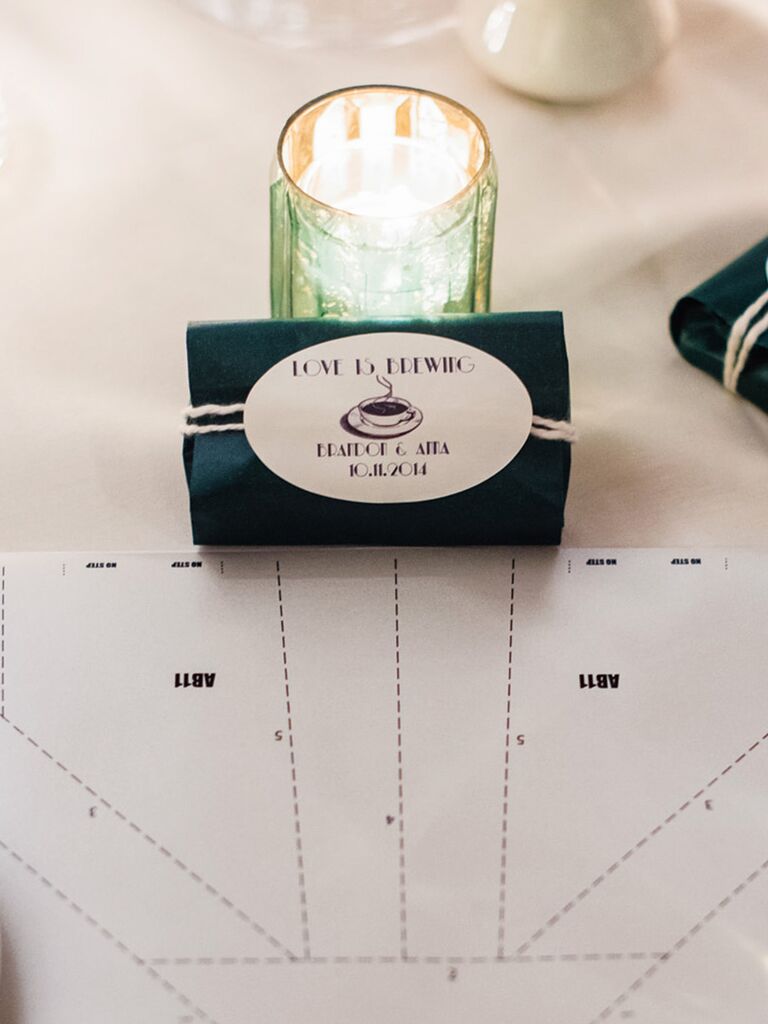 From: A Vintage, Aviation-Inspired Wedding at Oglebay Resort & Conference Center in Wheeling, West Virginia
Fizzy Soda 'Cheers!' Wedding Favor Label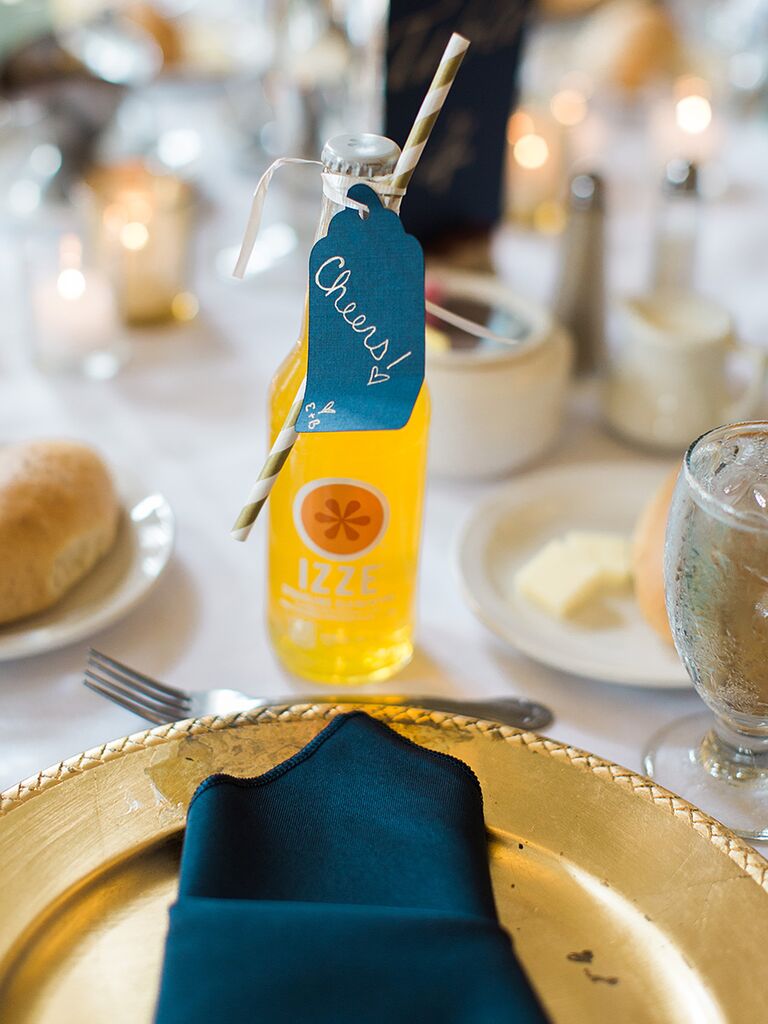 From: A Gold, Blue and Pink Wedding at Pittsburgh Athletic Association in Pittsburgh, Pennsylvania
Punny Seed Packet Wedding Favor Label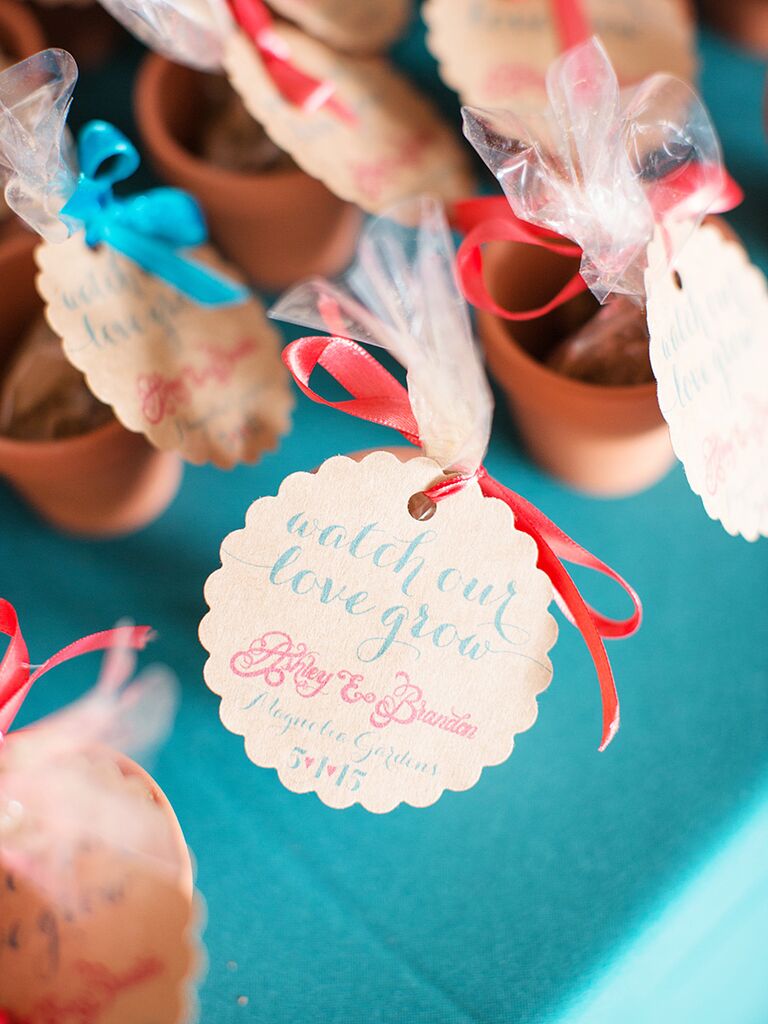 Soy Candle With Hot Air Balloon Favor Label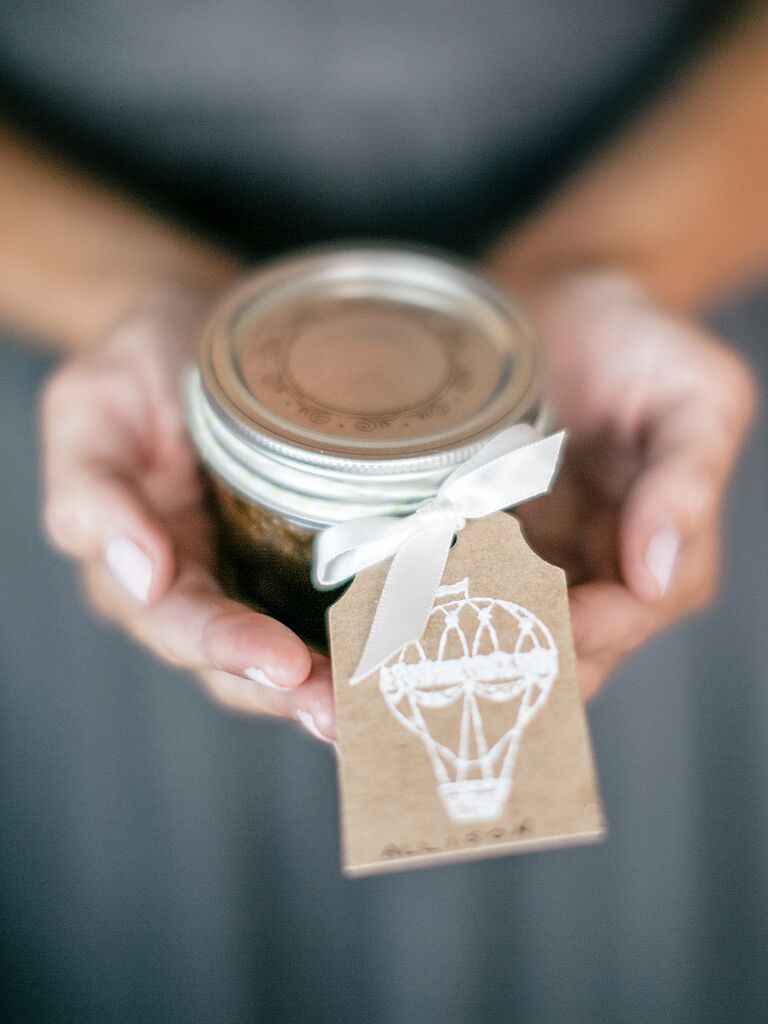 From: A Chic, Urban Wedding at Front and Palmer in Philadelphia, Pennsylvania
Simple 'Thank You' Wedding Favor Label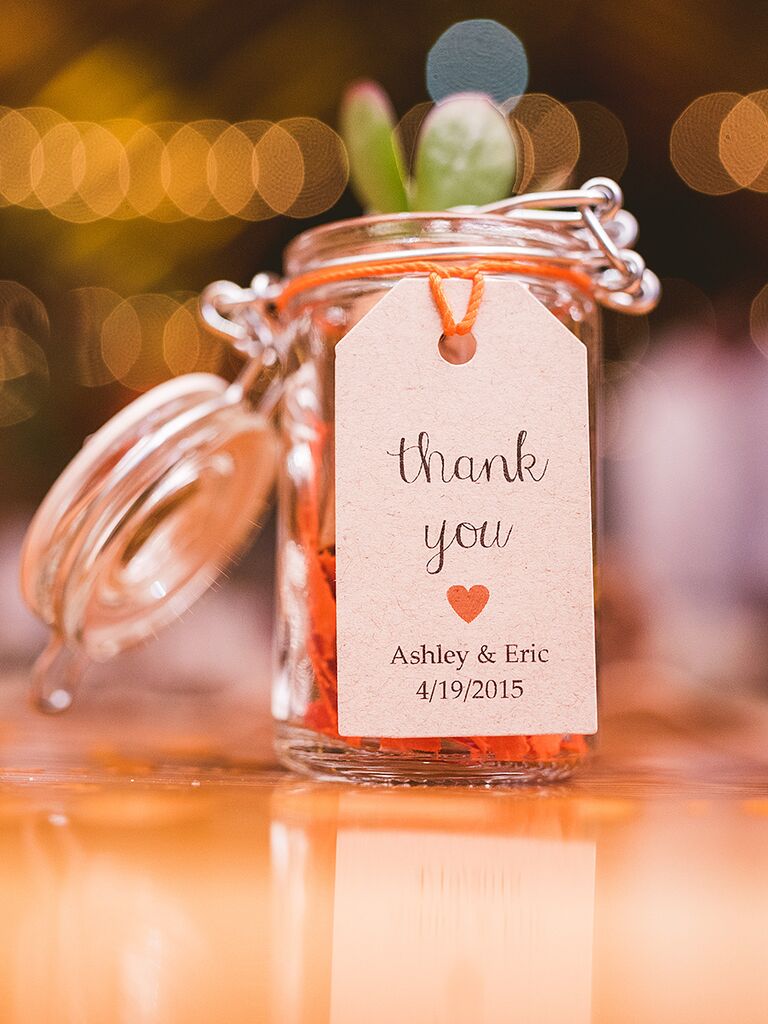 From: A Rustic Wedding at Perona Farms in Andover, New Jersey
Punny Honey Wedding Favor Label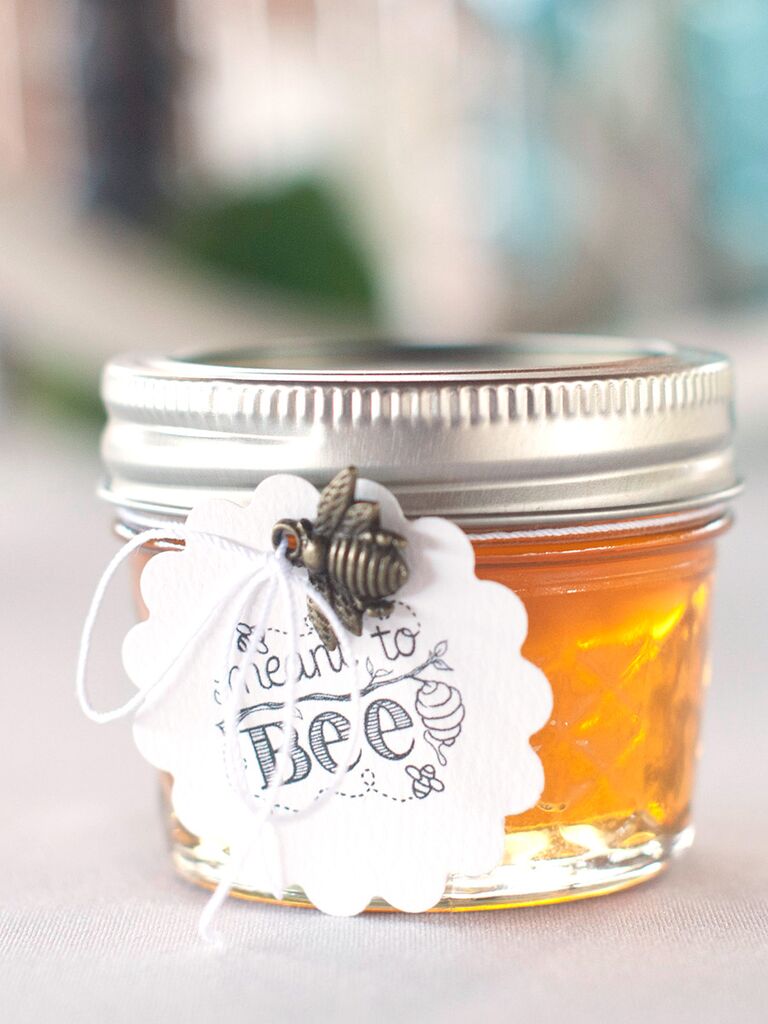 From: A Rustic, Romantic Wedding at Pioneer Living History Museum in Phoenix, Arizona
DIY Mason Jar Thank-You Label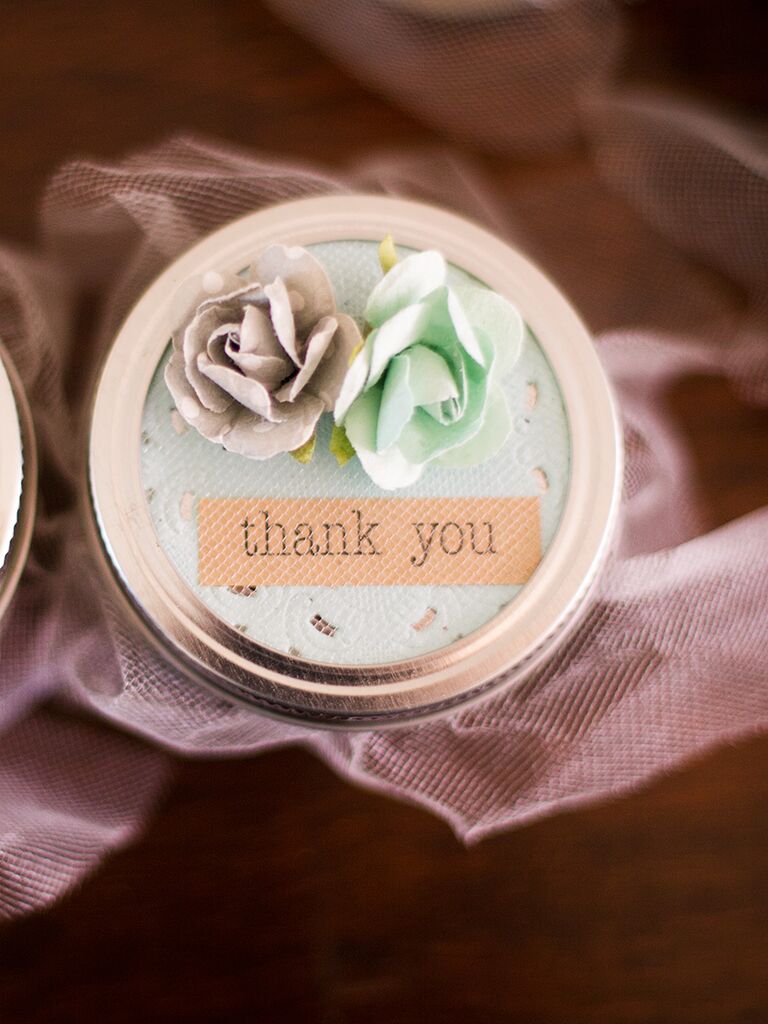 From: An Elegant, Vintage-Inspired Wedding at Lairmont Manor in Bellingham, Washington
Punny S'more Wedding Favor Label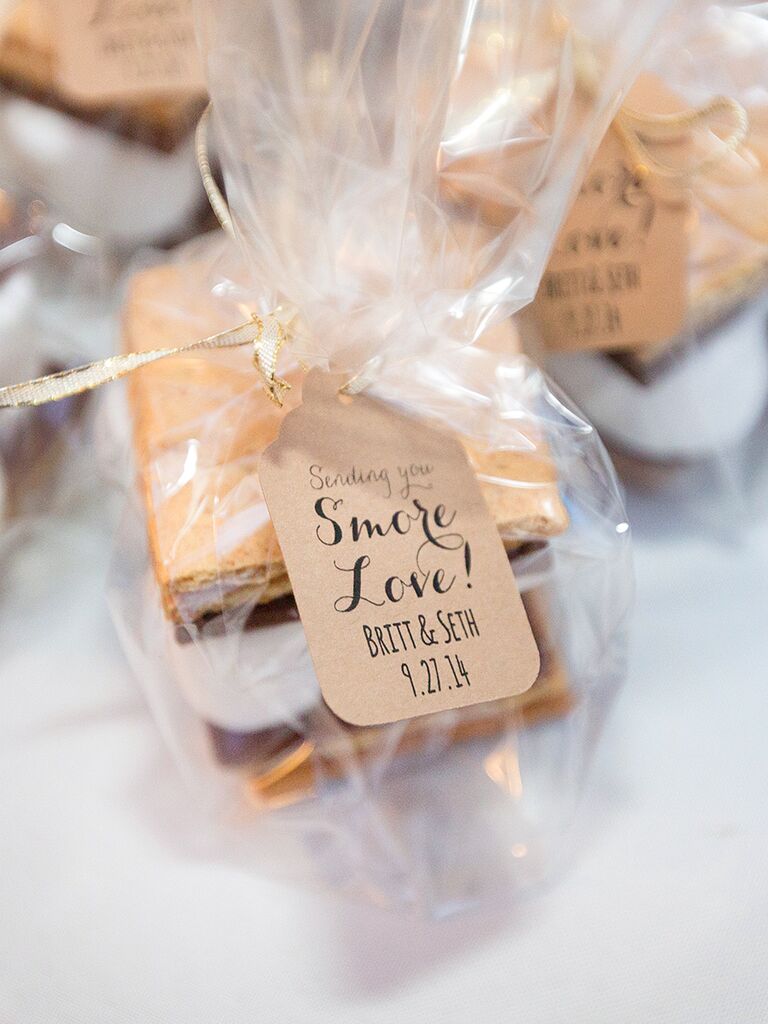 From: A Scenic Farm Wedding at Walker's Overlook in Walkersville, Maryland
Sweet Hot Chocolate Wedding Favor Label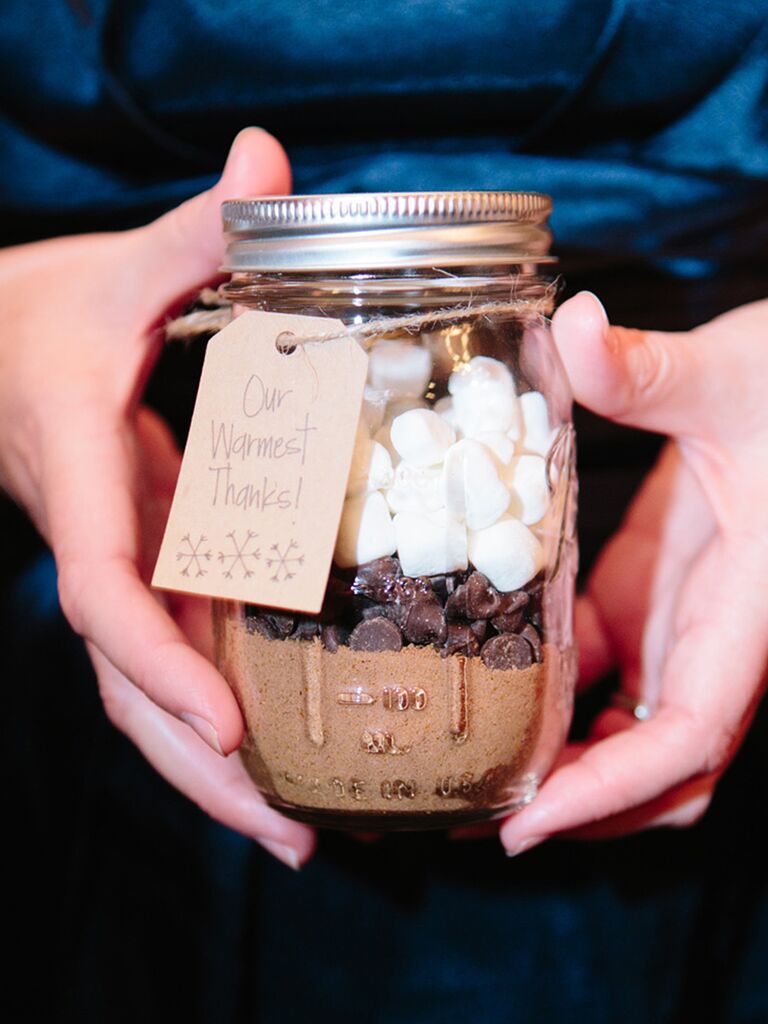 From: A Rustic Winter Wedding at Whiteface Lodge in Lake Placid, New York
Printed Custom Wedding Favor Labels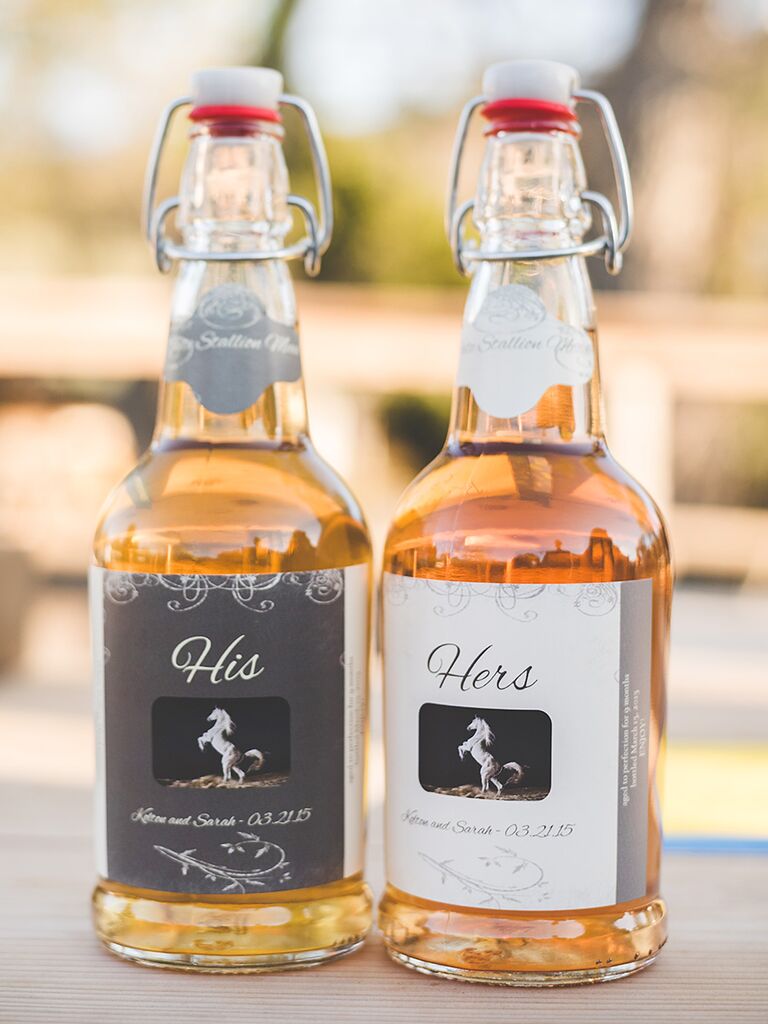 From: A Simple Brewery Wedding at Nickel Beer Company in Julian, California
Punny Mint Wedding Favor Label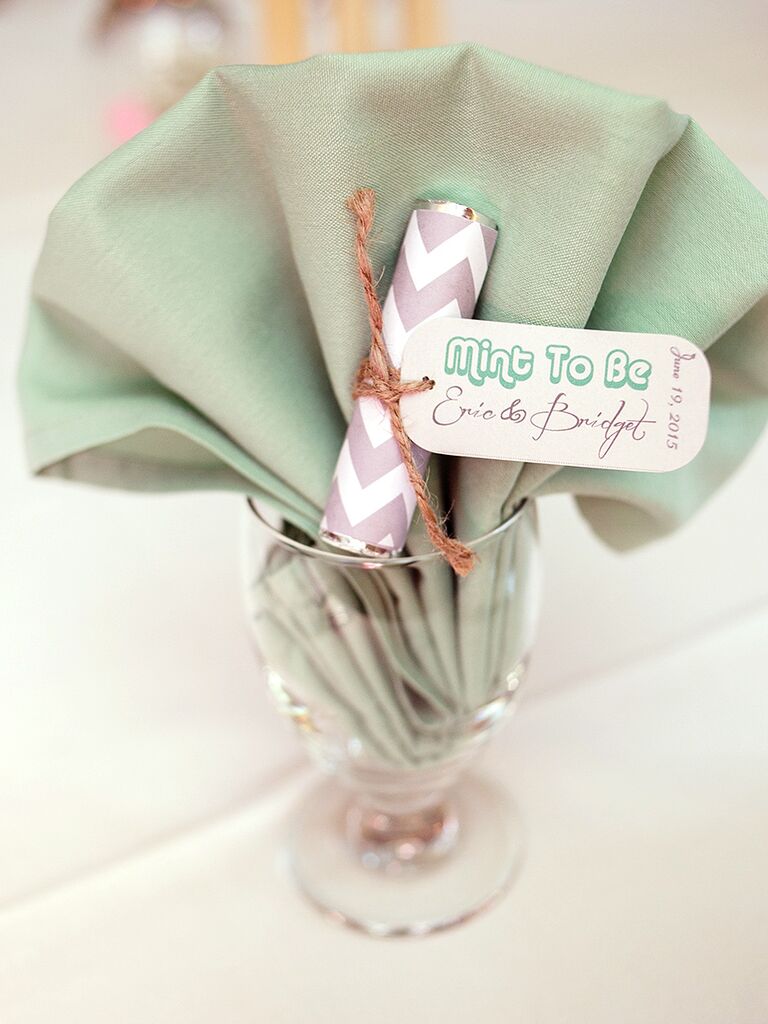 From: A Classic, Romantic Wedding at Golden Glow Ballroom in Saginaw, Michigan