10 Edible Wedding Favors (Almost Too Pretty To Eat!)
There's an edible favor fit for every couple. From the donut lover to the coffee drinkers, get inspired by these 10 favor ideas.
A Seasonal Treat

Consider gifting guests a favor that reflects the season, like mini apple pies in the fall or strawberry jam in the spring. If you're a novice in the kitchen, enlist the help of your caterer or a local bake shop. Make the favor yours by adding a personalized tag or custom packaging.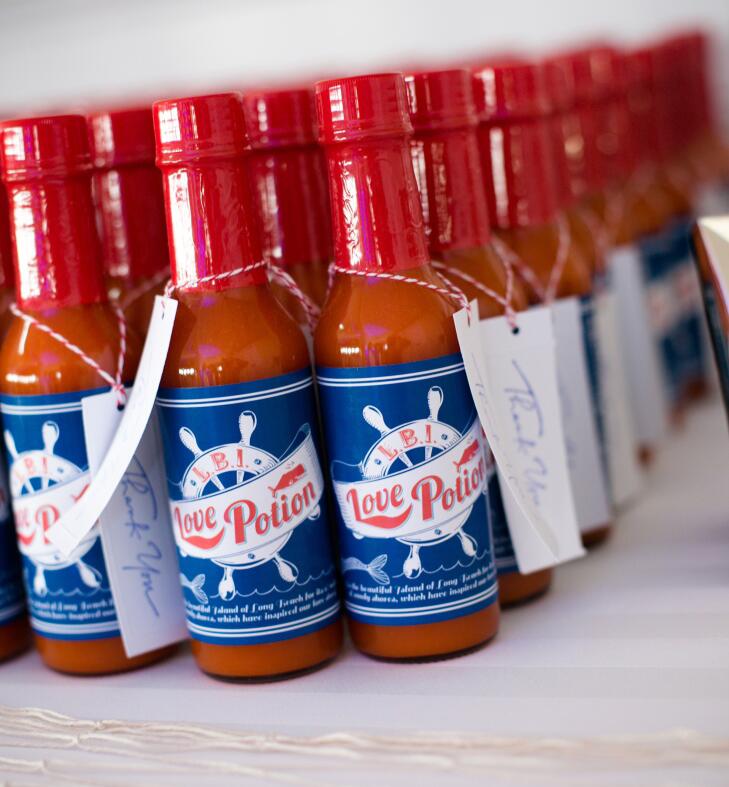 Hot and Saucy

Looking for something spicy not sweet? Send guests home with a bottle of your favorite hot sauce (some specialty and local vendors will even customize the labels with your names and wedding date). Give your sauce a unique name or include a recipe for a Bloody Mary or a spicy salsa.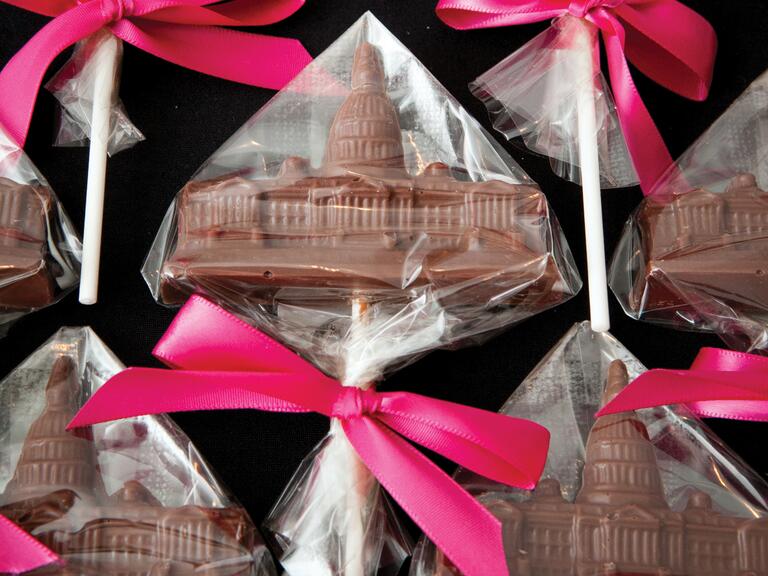 Some Hometown Pride

Hometown goods such as locally baked cookies, maple syrup, candies, or anything sweet that originated in the city where you'll wed always make memorable favors. Is your town known for a monument? Opt for chocolate lollipops or cookies in the shape of the famous spot.

A Secret Recipe

Does your family have a secret recipe people go nuts for? Whip up a batch of your famous oatmeal cookies, toffee or caramel popcorn. Package the treat to reflect your wedding style, and if you're feeling really hospitable, let your guests in on the recipe.


A Midnight Snack
Keep family and friends fueled well into the after party with a midnight snack. We love the breakfast trend sweeping weddings--and really, who can resist a warm cinnamon donut? Set up a station near the dance floor or ask waiters to serve guests on their way back to the hotel (because it's never too early for breakfast).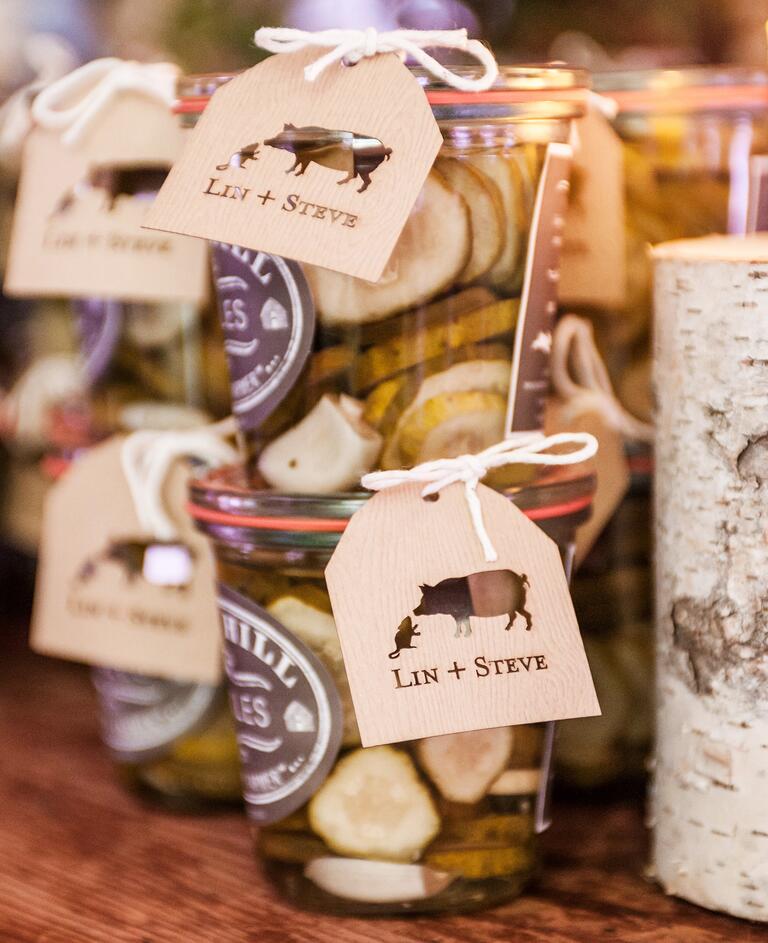 Totally Pickled
Try your hand at the latest foodie craze--pickling! You can brine just about anything from mushrooms to beans to beets in advance of your I-dos. Opt for cute jars and custom tags to make a personalized statement at your reception.


A Nod to Your Heritage
Pay homage to your roots. Opt for something symbolic of your family's heritage, like bottles of olive oil pressed in your grandmother's native Italy or chocolate-chip cannolis served on sleek silver trays at the end of the night. Consider celebrating both families throughout the evening--if your honoring your family with the favor, try adding something from your other half's culture to the dinner menu.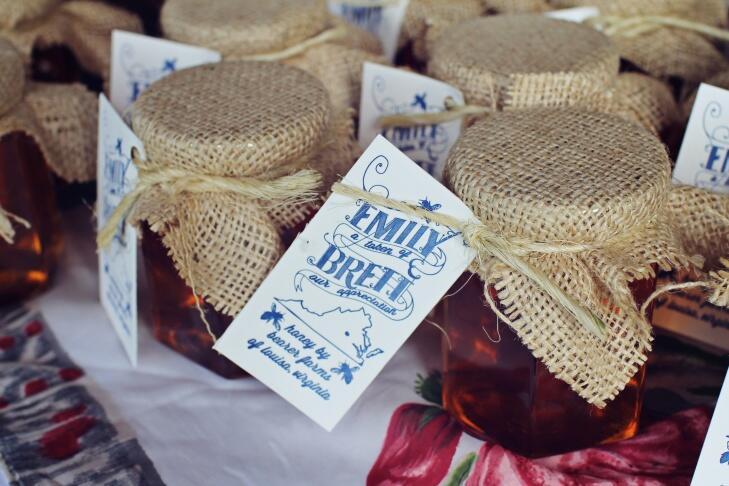 Something Sweet
Send guests home in sweet euphoria with a jar of honey from a local farm, pinned with a personalized tag inspired by the location of your I-dos. Customize the packaging to reflect your wedding style--burlap for a casual affair, gold lid jars with wooden honey dippers for something more formal.


For the Coffee Lovers
Order custom coffee mugs for your guests and fill them with fresh roasted beans (bonus if the coffee is locally sourced). Add a tag with a table number and your favor can double as an escort card. Too many guests to personalize? Opt for gourmet chocolate-covered coffee beans packaged in striped tins for an end-of-the-evening energy boost.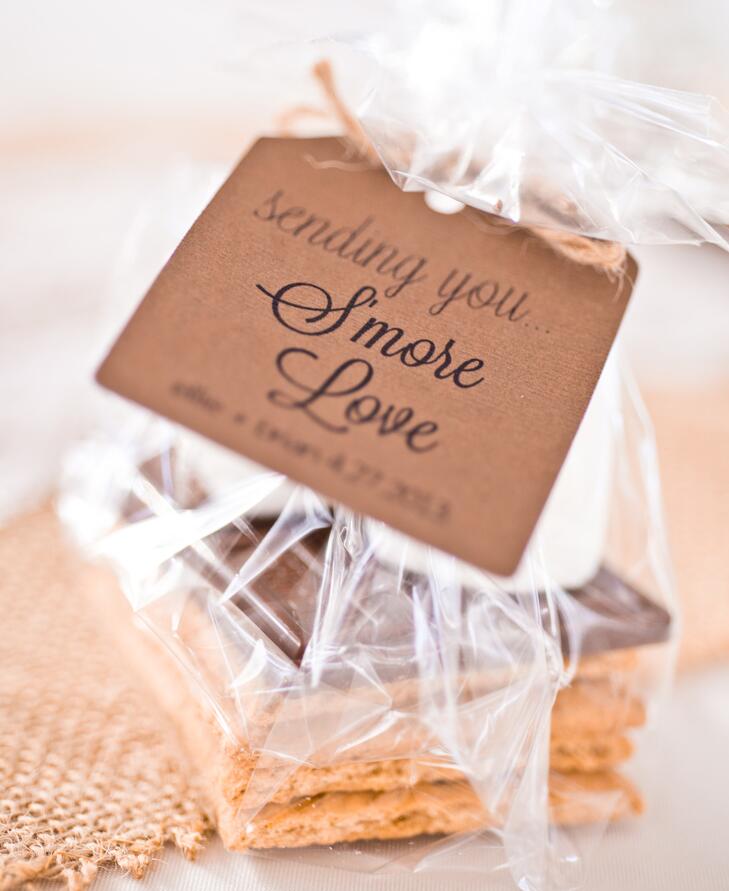 S'more Of That
Package up a childhood favorite--s'mores! This is an especially perfect parting gift if your after party includes a fire pit. Include all the ingredients in a cello bag or clear box and finish with a custom tag.