30 Edible Wedding Favors Your Foodie Guests Will Devour
Get in my belly!
We have included third party products to help you navigate and enjoy life's biggest moments. Purchases made through links on this page may earn us a commission.
If there's one universal truth to wedding planning that even your future mother-in-law can't argue with, it's that guests love edible wedding favors. And why wouldn't they? They're delicious and there's no way a guest already has one sitting in a drawer at home (like a deck of cards or a bottle opener). Plus, many edible party favors can be customized to your event, making them a cute and practical guest gift idea. Whether you include specialty snacks in your welcome bags, finish the night with an epic dessert bar or send guests home with a local treat, our list of edible wedding favor ideas guarantees there won't be a crumb left at the end of the night.
Before we get hangry, there are a few things to keep in mind when purchasing food as a party favor. For starters, it's important to keep any dietary restrictions and allergies in mind. If you have guests who are dairy- or gluten-intolerant or nut-free, look for snacks and desserts to accommodate their needs. You can also place a small card at the favor table letting guests know the ingredients in your goodies so they can make a personal judgment call. Without this thoughtfulness, the night could end early for some of your loved ones. You should also keep in mind supply and demand. Edible wedding favors are popular for a reason, so it's always a good idea to order more than you think you'll need. A good rule of thumb is that, for every 100 guests, you should have at least 10 extra favors—there's just no stopping the sticky fingers once hunger strikes. Last but not least, make sure you properly store your edible wedding favors so they stay fresh ahead of the big day. If necessary, you can even ask your caterer or venue if they'll have room in a freezer for your favors that need to stay cool or whether they can give you chafing dishes to keep them warm.
Now, with all that in mind (and in belly), it's time to get inspired with our favorite edible wedding favors! We hope you've come hungry.
1. Breath Mint Wedding Favors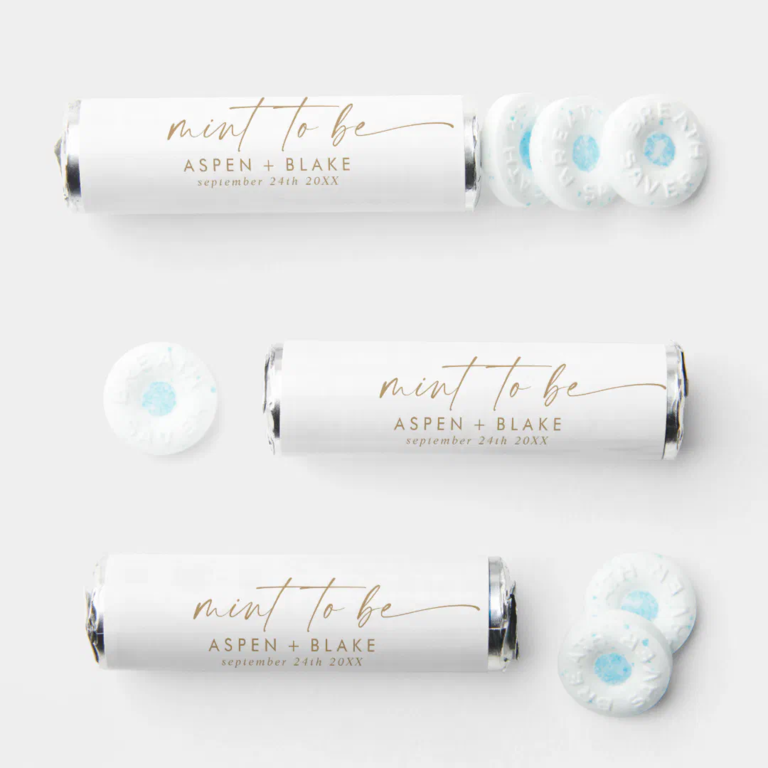 Before we dive into really fragrant foods, let's talk dental hygiene. Listen, no one wants to be dancing and conversing with stinky breath all night at a wedding. Peppermints are an affordable favor that'll come in clutch post-mealtime—plus, who doesn't appreciate having a little breath mint stash in their purse? People will definitely be trying to take more than one roll.
2. Personalized OREO Wedding Favors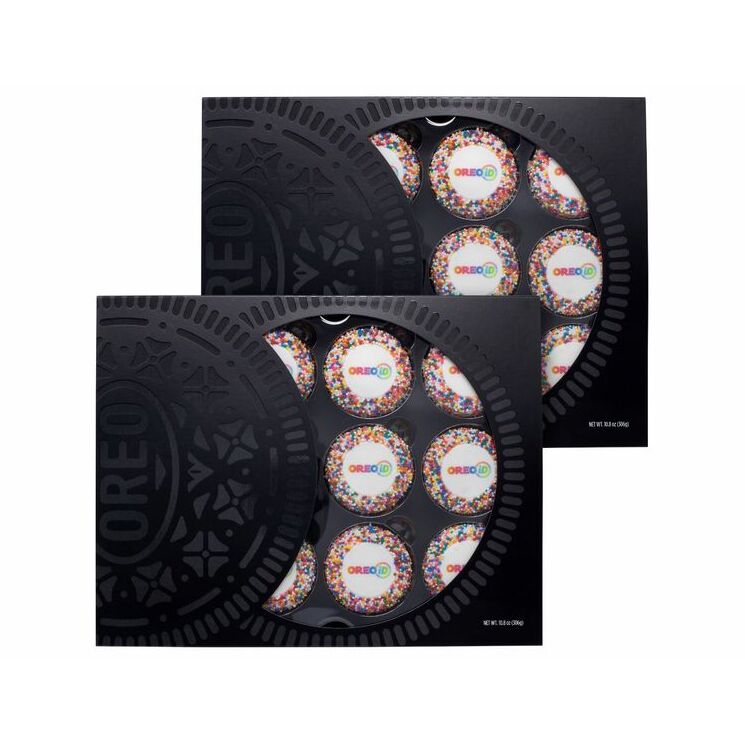 Alert: Everyone's favorite lunchtime snack just became everyone's favorite personalized edible wedding favor. That's right—you can actually design your own OREO cookie. From a custom cream filling, fudge dip and sprinkles to a photo design and text, you can make the classic confection your own for the big day.
3. Custom M&M's Wedding Favors
OREOs aren't the only big brand name entering the wedding favor space. M&M's offers personalized edible wedding favors too! You can choose up to three candy colors, each with its own text or image (yep, you can absolutely put your faces on the M&M's). Buy 'em in bulk to add to a reception candy bar or choose to pre-pack them in heart-shaped silver tins for individual favors.
4. Honey Wedding Favors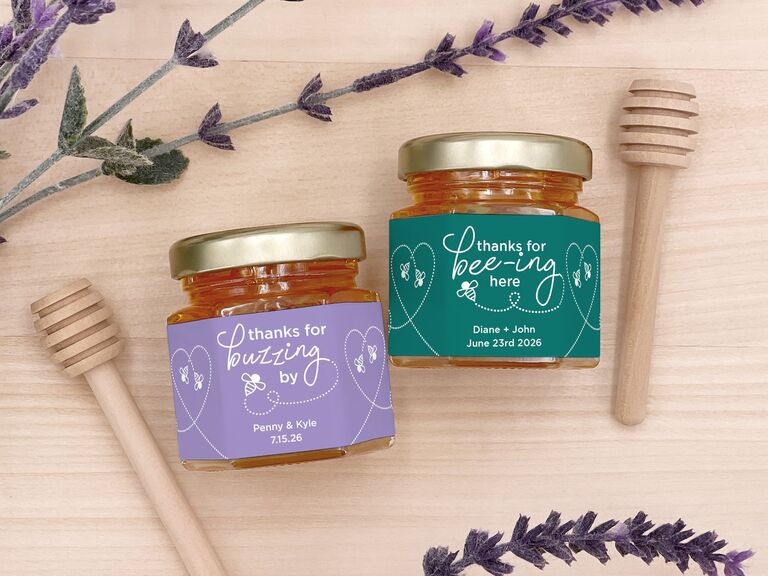 Honey jars are one of the most popular edible wedding favors—and why wouldn't they be? The little glass containers are so cute, especially when paired with a wooden dipper. Whether you're planning a rustic celebration or a sweet send-off brunch, these mini jars of honey won't bee left behind (sorry, we had to). They're finished with a custom label in the color of your choosing, along with a sweet pun.
5. Personalized Blueberry Jam Wedding Favors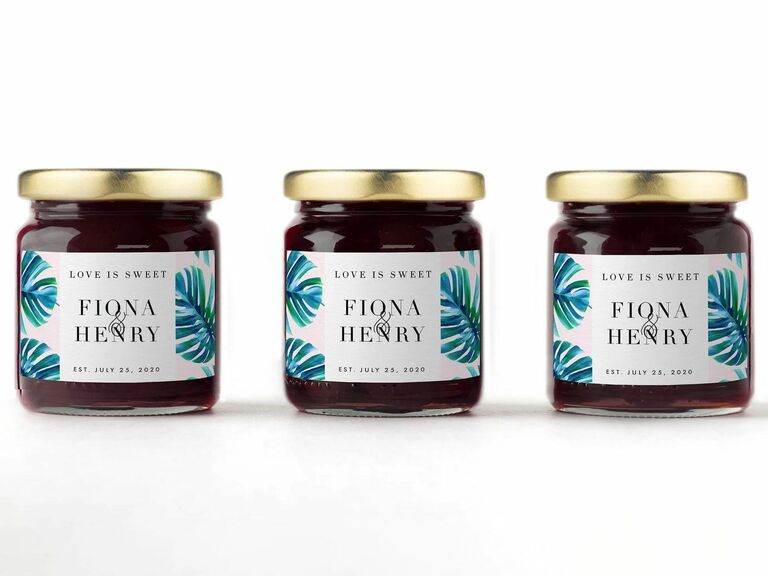 Spread the love at your postwedding brunch with these jam wedding favors. The mini bottles of blueberry preserves are as cute as they are lip-smackingly delicious. Choose your custom label from dozens of predesigned options for a personal touch. Your guests will think of you every time they slather their a.m. toast.
6. Vermont Maple Syrup Wedding Favors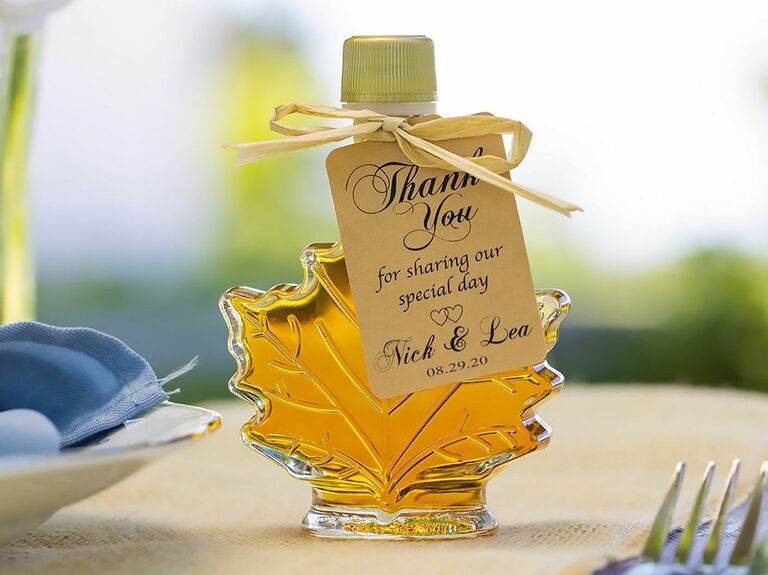 These bottles of authentic Vermont maple syrup might rival the mini jars of honey and jam for the title of cutest edible wedding favor. They're equally perfect for a fall-themed wedding or as a part of your breakfast-themed menu. Either way, we suggest putting one at each place setting. The leaf-shaped glass jars can serve as cute table decor and a delicious wedding favor.
7. Hershey's Kisses Wedding Favors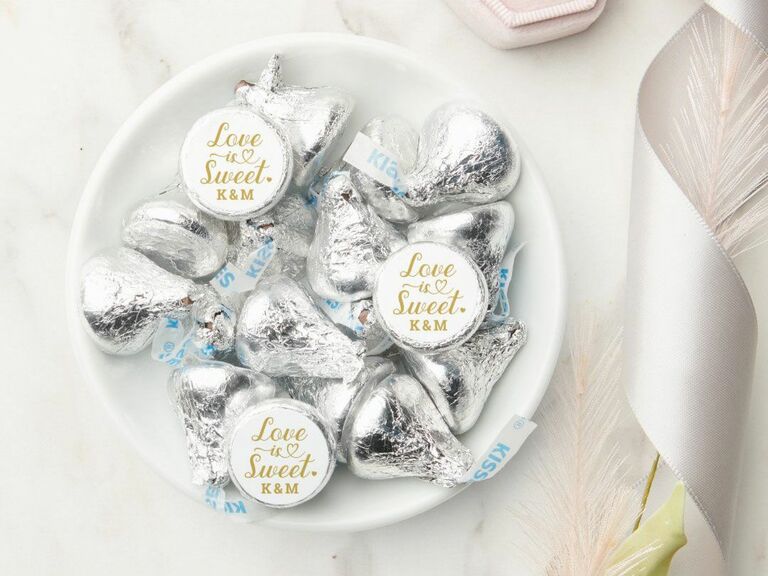 Chocolate is like true love—everybody wants it. Hershey's Kisses are an obvious candy favor for a wedding, and these even come stickered with a design of your choosing. Our advice? Buy in bulk! Guests will be devouring these all night long.
8. Champagne Gummy Bear Wedding Favors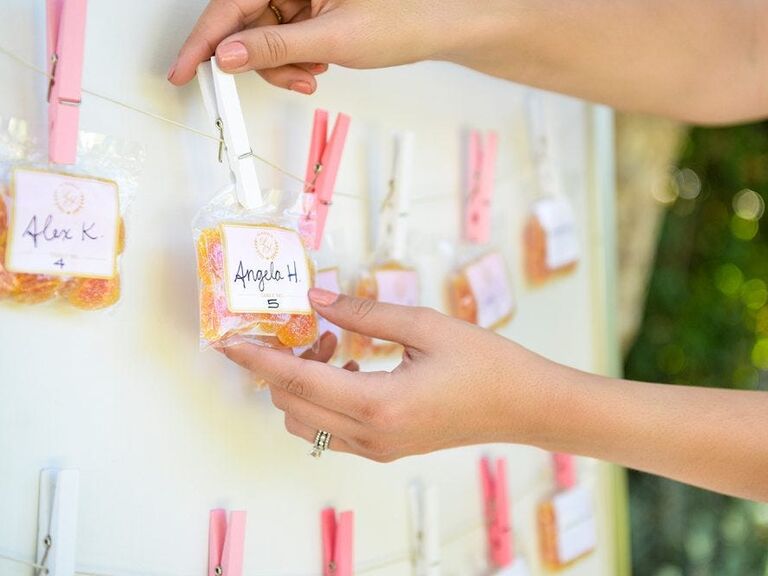 If you and your fiancé prefer gummies to chocolate, that's okay. For a unique edible wedding favor, you have to check out Sugarfina. The high-end candy company sells "taster" bags of their best-selling gummies and chocolates that'll have your guests hooked. Our festive favorite? The champagne gummy bears. They're even dusted with sugar crystals—yum!
9. Olive Oil Wedding Favors
Edible party favors can be a great way to give your guests a taste of your destination wedding venue—Lake Como nuptials, anyone?—or your honeymoon plans. Gift your guests one of these two-ounce bottles of infused olive oil for an Italian-inspired favor they'll definitely use. They have charming custom labels with your wedding details alongside sweet phrases like "Infused with love" and "Olive you." Get it?
10. Macaron Wedding Favors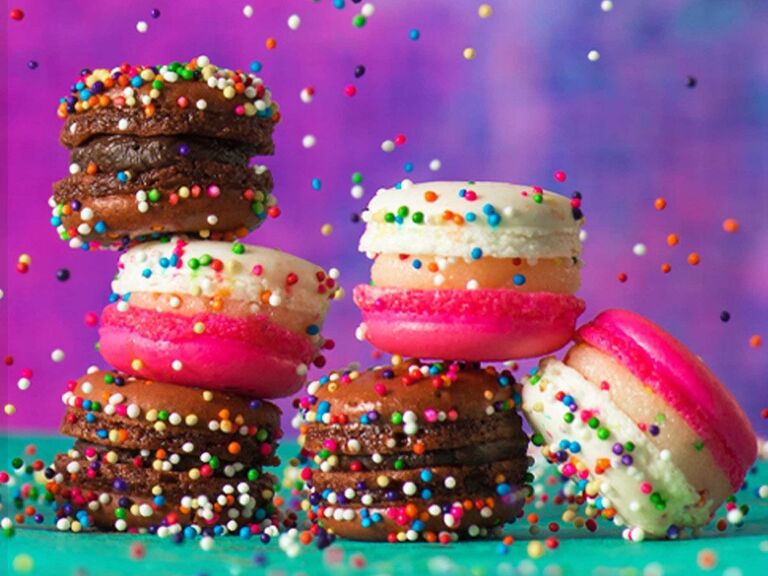 Paris wedding or French-countryside wedding? These bite-sized treats are both thematic to the occasion and celebration. Double chocolate shells pair with chocolate ganache and sea salt filling, while pink and white shells sandwich a sugar cookie cream for gourmet mini macaroons—the decadent flavors are even gluten-free. You'll definitely need to buy extras of these dessert wedding favors. (Note: They don't come individually packaged, so pick up favor boxes for a convenient grab-and-go goody.)
11. Hot Sauce Wedding Favors
Do you and your spouse add hot sauce to literally everything? No matter what you choose for dinner during your reception, make sure you have hot sauce on hand for you and your guests. These petite bottles have custom labels thanking guests for "spicing up" your special day. Keep them on the tables next to the salt and pepper and make sure to leave a note so guests know they can take them home.
12. Mini Cupcake Dessert Wedding Favors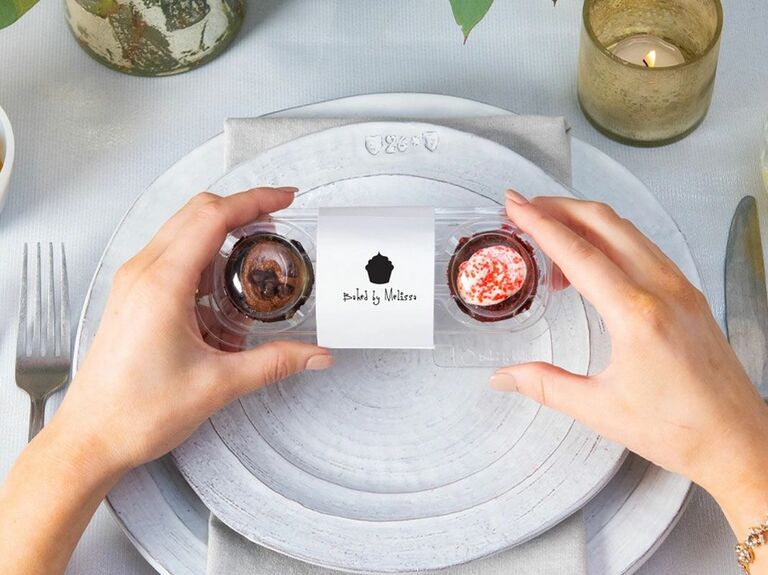 In our humble opinion, you can never have too much cake at a wedding. Send guests home with mini cupcakes in rich flavors like Triple Chocolate Fudge, Cookie Dough and Red Velvet with help from these cute packages of three from Baked by Melissa. Best of all, there are gluten-free, nut-free and vegan options available to accommodate all your guests' dietary needs without worry.
13. Levain Bakery Cookie Wedding Favors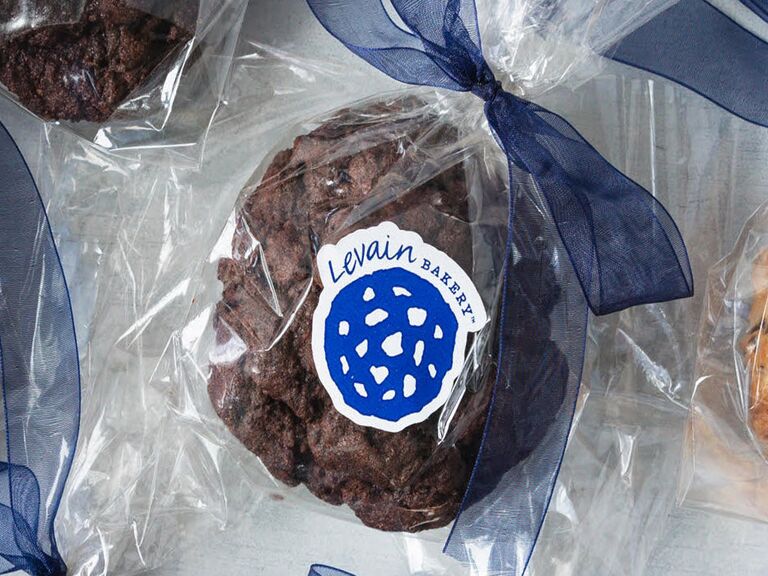 If you see Levian's royal-blue logo and instantly have cravings for chocolate chip cookies, you're not alone. The well-known NYC bakery, which has lately cropped up in more major cities, can supply your wedding with its famous cookies. And they'll come individually wrapped for easy handout. Just fill out the brand's event inquiry form to get a quote.
14. Popcorn Wedding Favors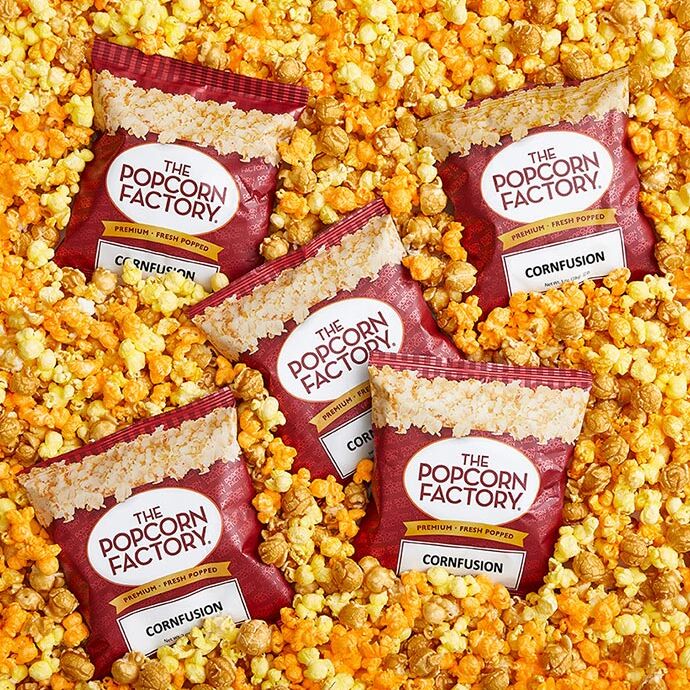 If you're planning a snack bar for guests at your reception or after-party, don't forget to include some crunchy popcorn. These snack bags include butter, cheese and caramel popcorn flavors in one yummy mix. If you know your crowd will totally just go for the classic, you can purchase butter popcorn bags in bulk.
15. Trail Mix Snack Wedding Favors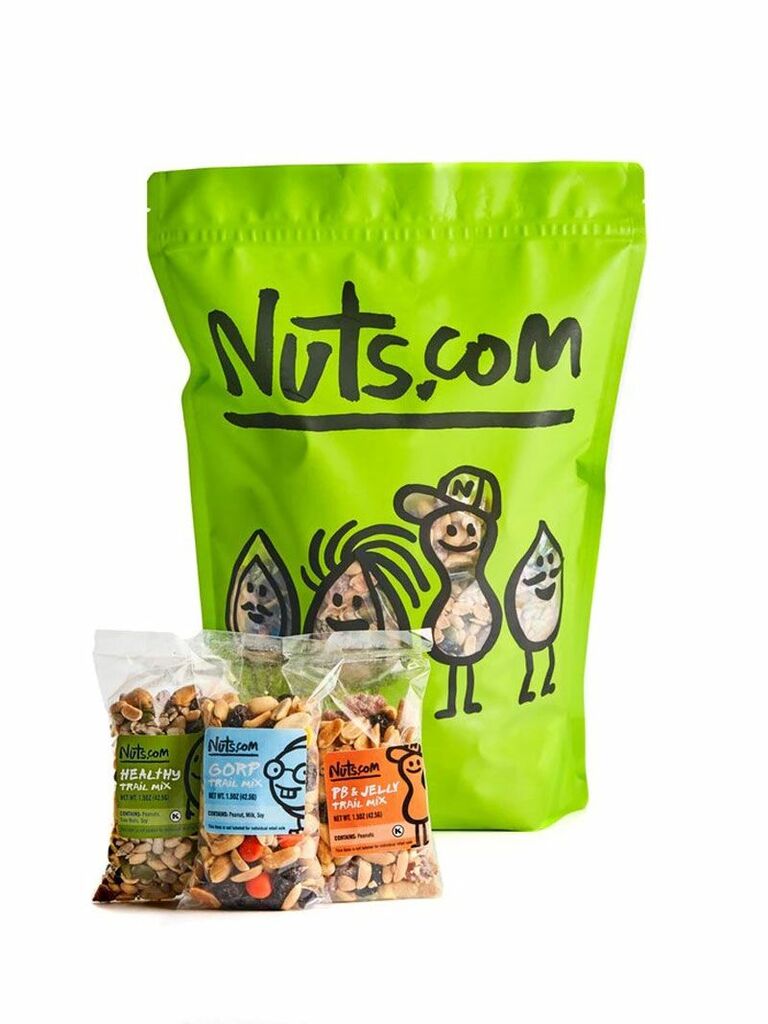 As far as beloved snacks go, mixed nuts are another classic. Give your guests the tastiest assortment of roasted nuts (and a little bit of chocolate) with these trail mix packs from Nuts.com. They're a budget-friendly edible favor that guests will actually eat. Bonus idea: If you're hosting a nature-centric wedding in the mountains, pair these snack bags with a hiking trail map to encourage guests to explore.
16. Coffee Wedding Favors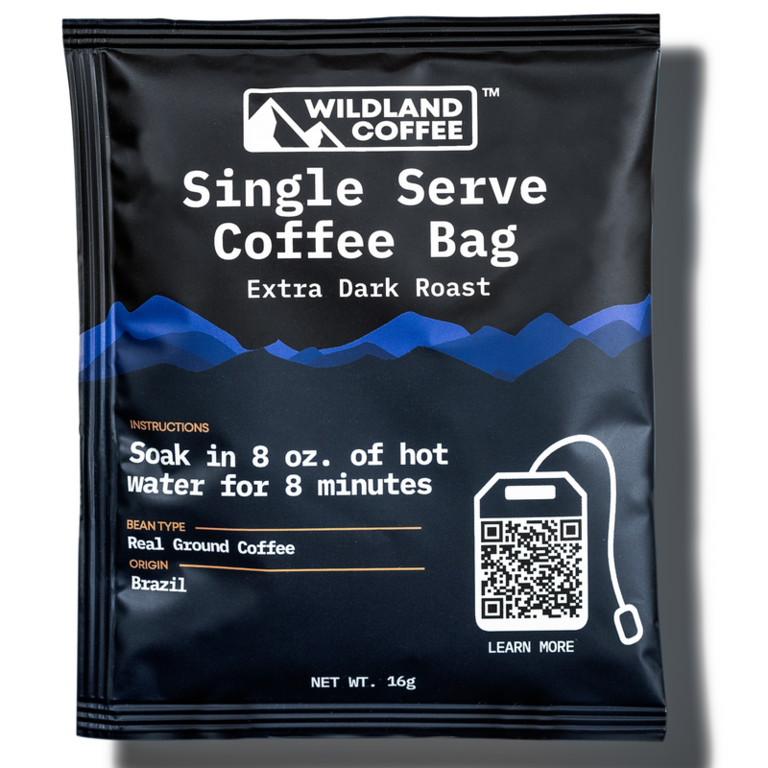 If you love the idea of coffee wedding favors, but you're not sure of the best way to package them up for guests, check out Wildland Coffee. Their coffee bags work just like tea; guests can steep their pouches in hot water for about eight minutes (depending on their desired strength), then sip and enjoy. It's the easiest way to help your friends and family wake up in the morning postwedding (or just have a little more energy at the reception).
17. Tea Wedding Favors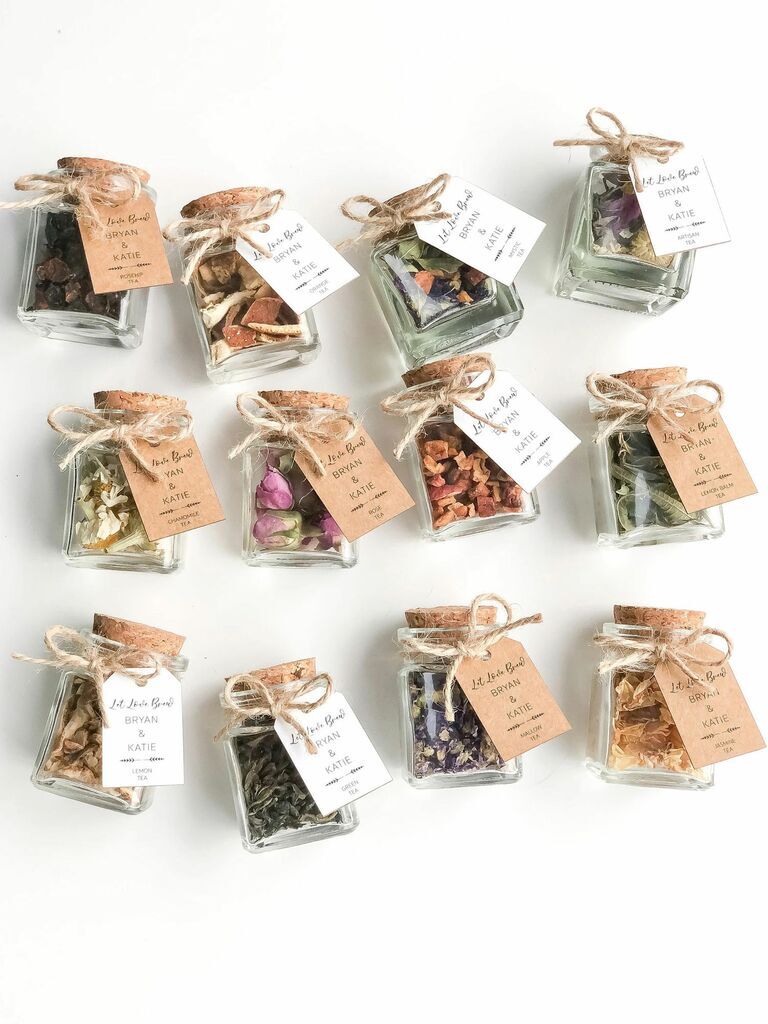 Take a cue from "Bridgerton"—no garden party is complete without a cup of tea. Hand out these precious corked bottles of loose-leaf tea to your guests at the end of the night for a soothing drink that'll lull them to sleep. Bonus: This Etsy shop can add rustic tags to each favor, so they're ready to present upon delivery.
18. Mulling Spices Wedding Favors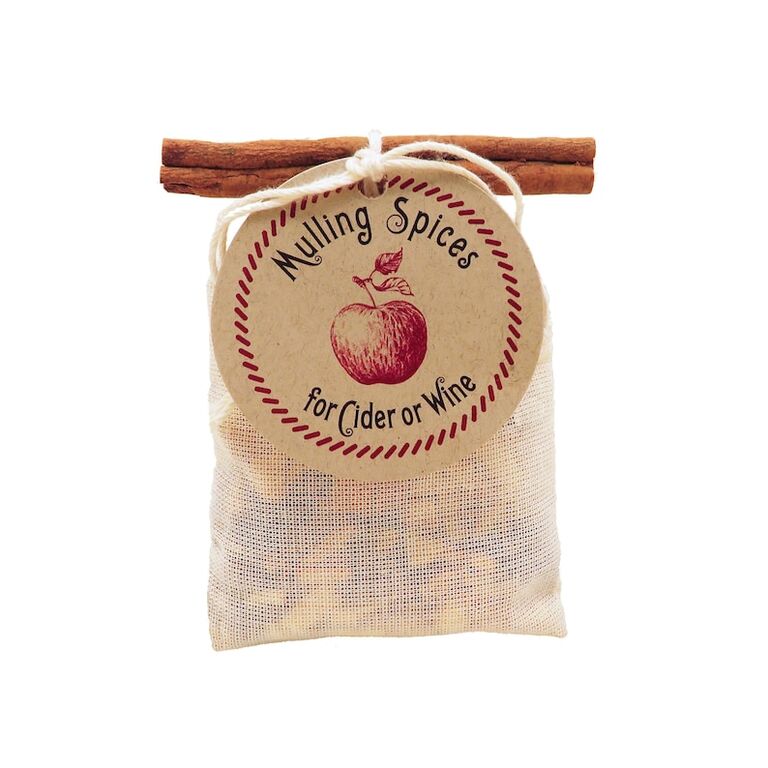 We can't forget about a special drink for guests who plan to booze the night away. These sachets of mulling spices—aromatic cinnamon chips, allspice, orange peel and cloves—will enhance warmed red wine (or cider). As long as you order a minimum of 10, you can have the craft paper tag personalized.
19. Custom Marshmallow Wedding Favors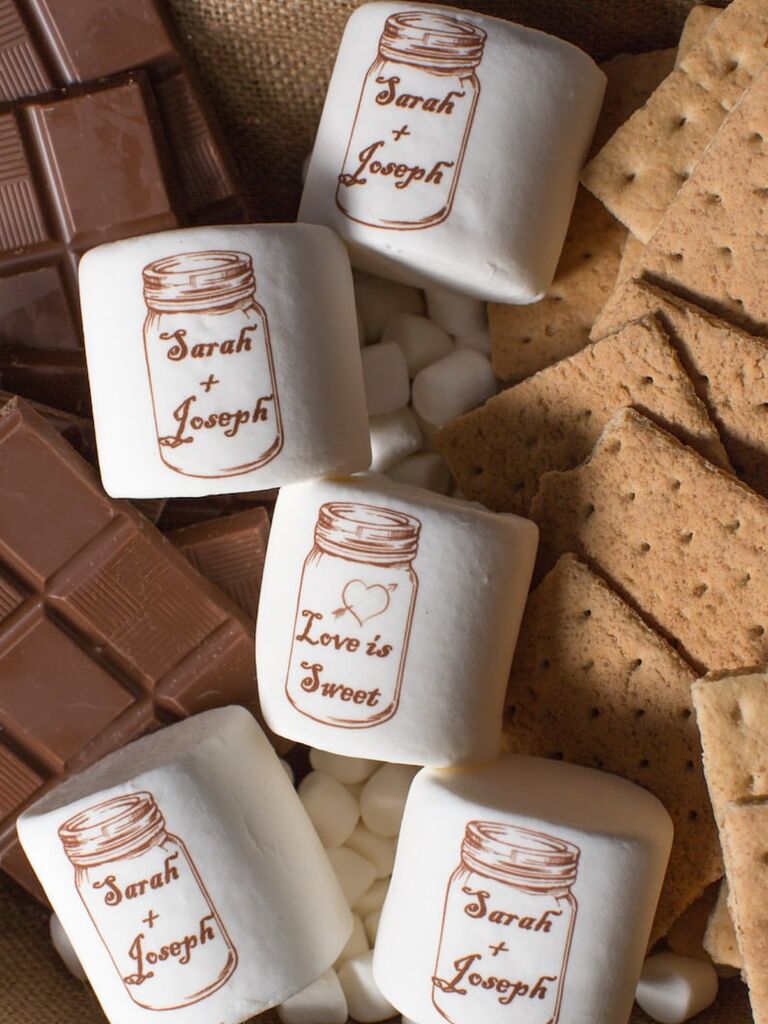 You definitely can't buy these marshmallows at your local grocery store. S'mores are a must-have party favor if your wedding venue has fire pits during the reception—or just a general rustic camp vibe. These jumbo marshmallows are printed (using edible ink, of course) with your names and the phrase "love is sweet" inside mason jars. You can pick up graham crackers and chocolate at the store yourself, or opt for the Etsy seller to make s'more kits for you at an additional charge.
20. Salt Water Taffy Candy Wedding Favors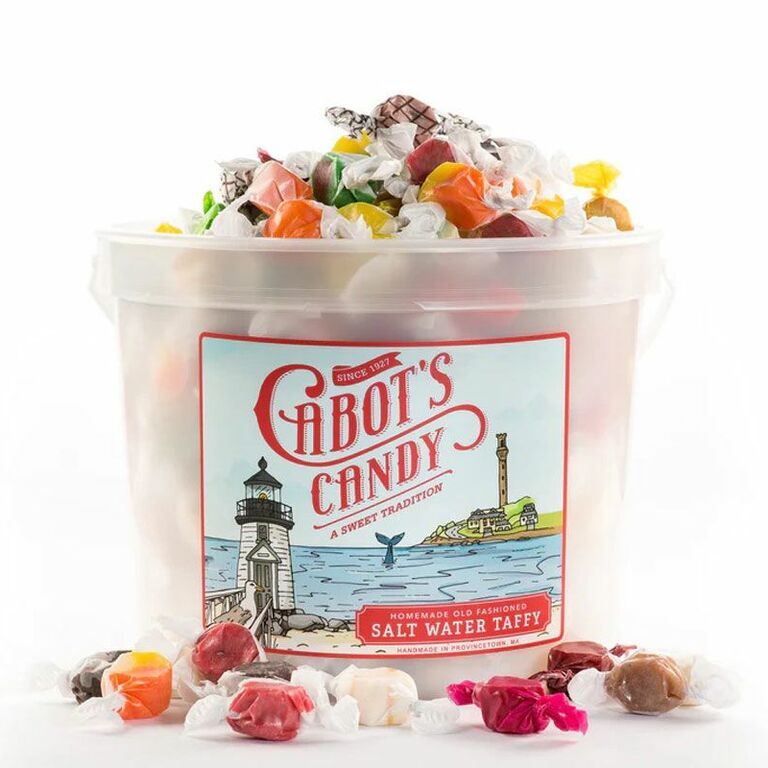 If you're hosting a seaside wedding, you can't go wrong with gifting your guests saltwater taffy to lean into the coastal theme. Grab a five-pound bucket of assorted taffy—or two, if your guests are particularly sugar-obsessed— to sprinkle on reception tables, near the wedding cake or just pop into welcome bags.
21. Old Bay Seasoning Wedding Favors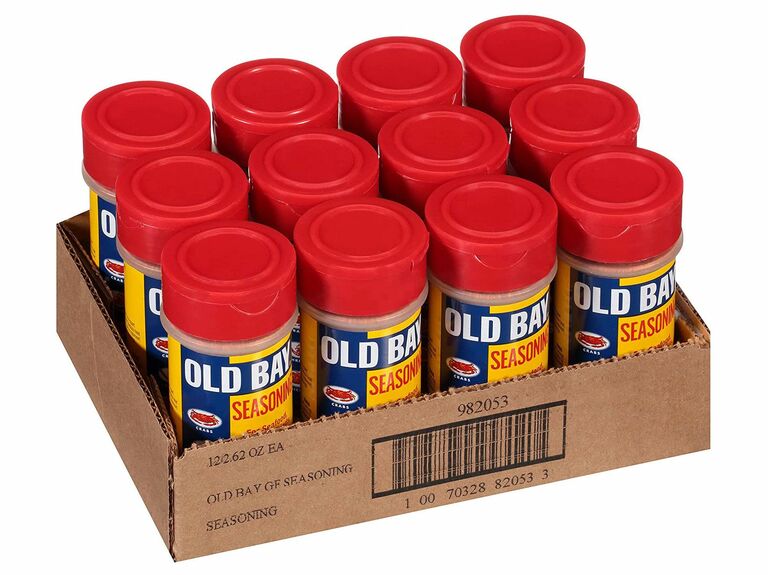 Yes, you can buy Old Bay in bulk. And yes, it's a great idea—especially if you're planning a lobster bake for your wedding. Send guests home with arguably the best seafood seasoning paired with a punny tag that says: "Two less fish in the sea."
22. Floral Lollipop Wedding Favors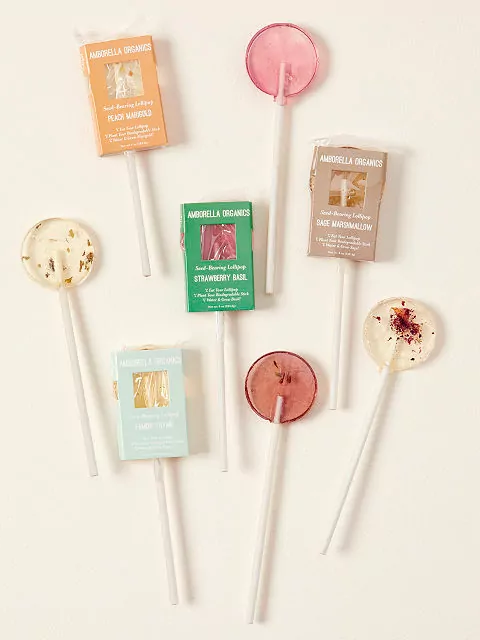 Lollipops aren't just for kids—especially when they have unique flavors like Lavender Lemongrass and Strawberry Basil. The best part of these edible wedding favors, though? They double as herb seeds. Once all the sugary goodness is gone, guests can actually plant the stick to grow sage, mint, lavender and more.
23. Cotton Candy Wedding Favors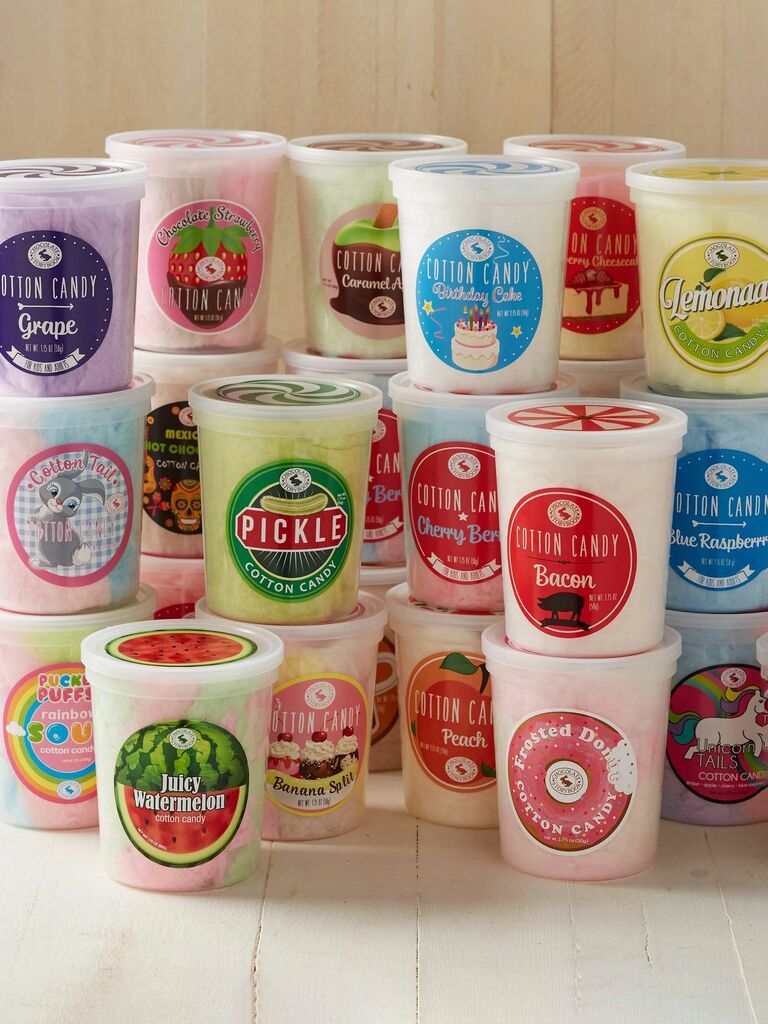 Here's an edible wedding favor idea that carries the same nostalgia as lollipops: cotton candy. This Etsy shop has dozens of sugary flavors like Watermelon, Blue Raspberry, Lemonade and Birthday Cake—which would taste so good with your wedding cake. Prepare for all your guests to have a sugar rush! (You may want to pay your DJ for an extra hour.)
24. Fresh Malasada Wedding Favors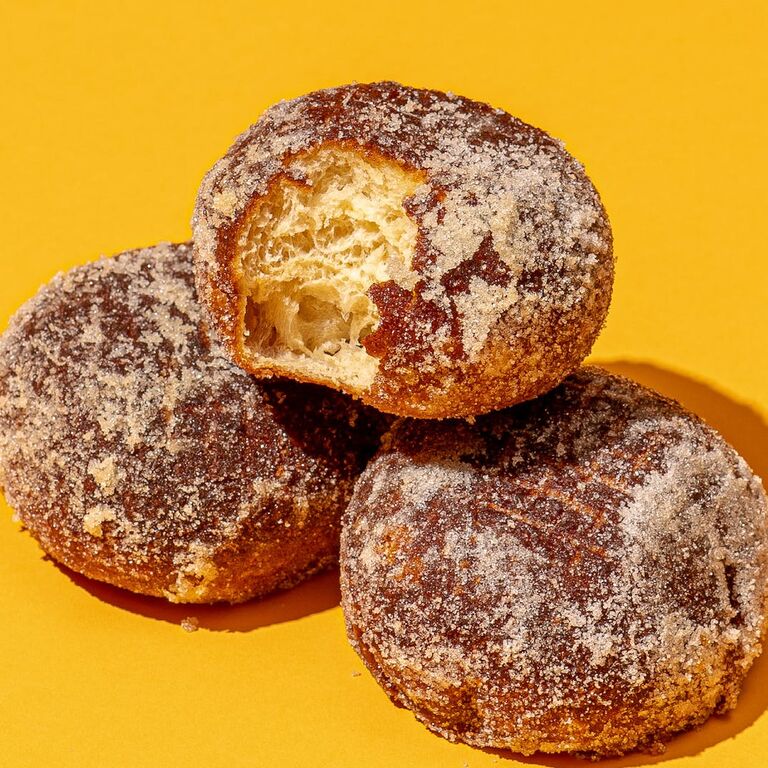 Wedding favors, especially edible favors, don't have to be handed out at the end of the night. While late-night donuts sound amazing, consider passing them out to guests as they mingle before the morning ceremony for a sweet way to kick off the celebrations. You can shop locally, or try Hawaii's renowned bakery Pipeline Bakeshop & Creamery for their mouthwatering malasadas. They ship for free nationwide!
25. Everything Bagel Seasoning Wedding Favors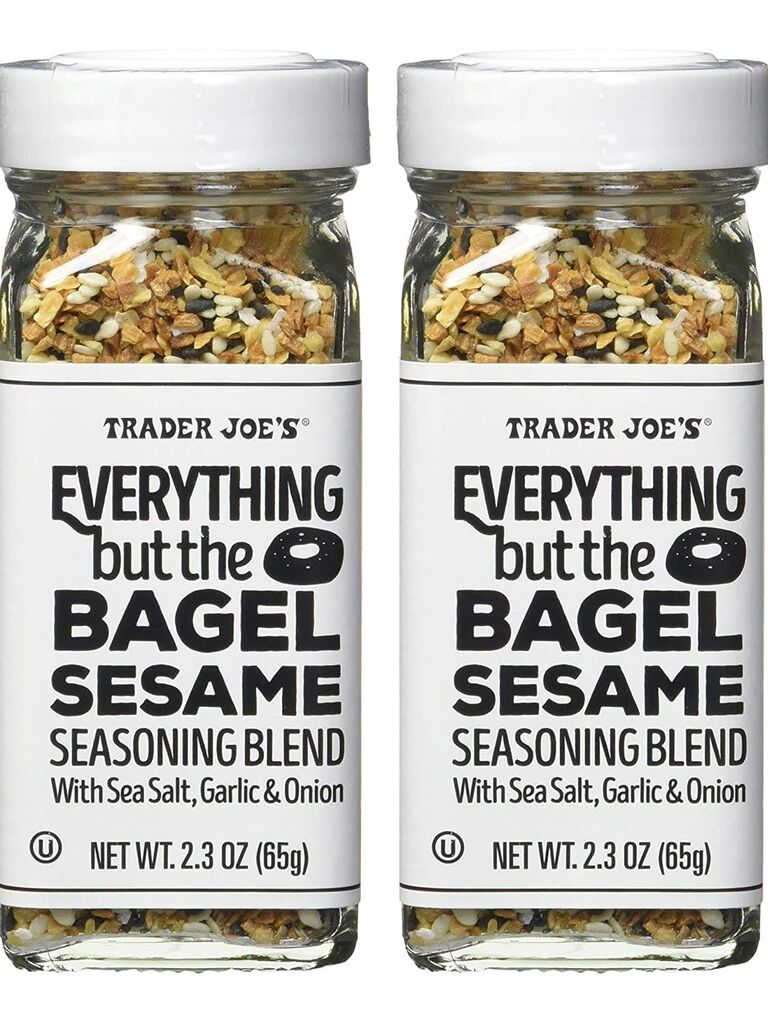 Here's a seriously clever edible wedding favor: everything bagel seasoning. From your favorite grocery store, Trader Joe's. Don't clear out your local store's supply, though. You can buy the exact seasoning from Amazon. You'll just need a little prep work to execute—we recommend adding a tag or custom label that says: "Your presence means everything to us!"
26. Hot Chocolate Wedding Favors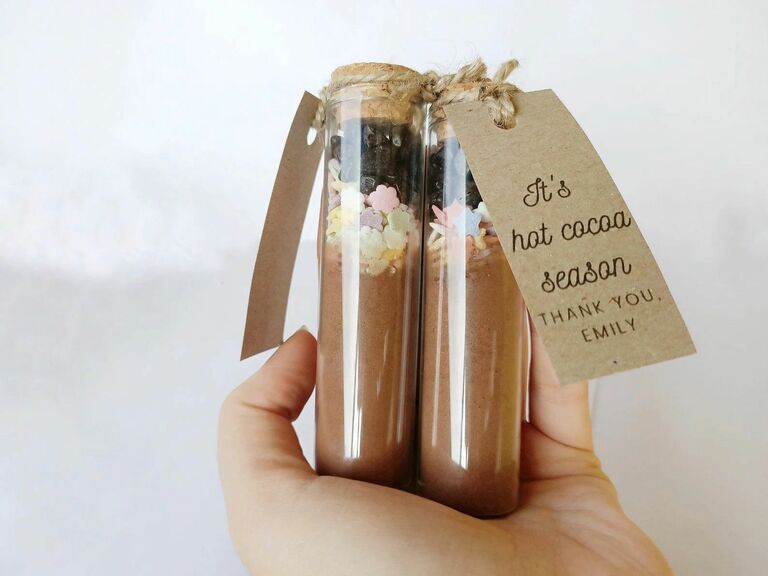 If you're planning a winter wedding, a classic cold-weather drink makes a great edible wedding favor idea. We're particularly fond of rich, warm hot chocolate. Kids and adults alike will love pouring these cute test tubes filled with cocoa powder and sprinkles into their mugs. They even come in a white chocolate flavor.
27. Ice Cream Wedding Favors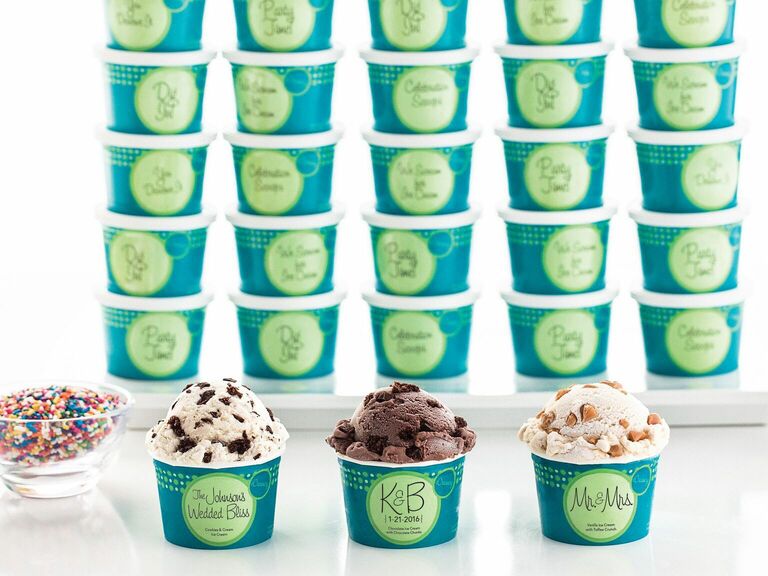 No summer party is complete without a frozen treat. With eCreamery, you can choose from more than 20 flavors(!) to make an assortment of custom ice cream pints for your wedding guests to enjoy. The cup packaging can even be personalized with a custom note or photo. Guests with lactose intolerance? No problem. There are dairy-free options as well as gluten-free flavors. (Pro tip: Make sure to coordinate this delivery with your venue—you don't want these sitting out for too long!)
28. Chocolate-Covered Pretzel Wedding Favors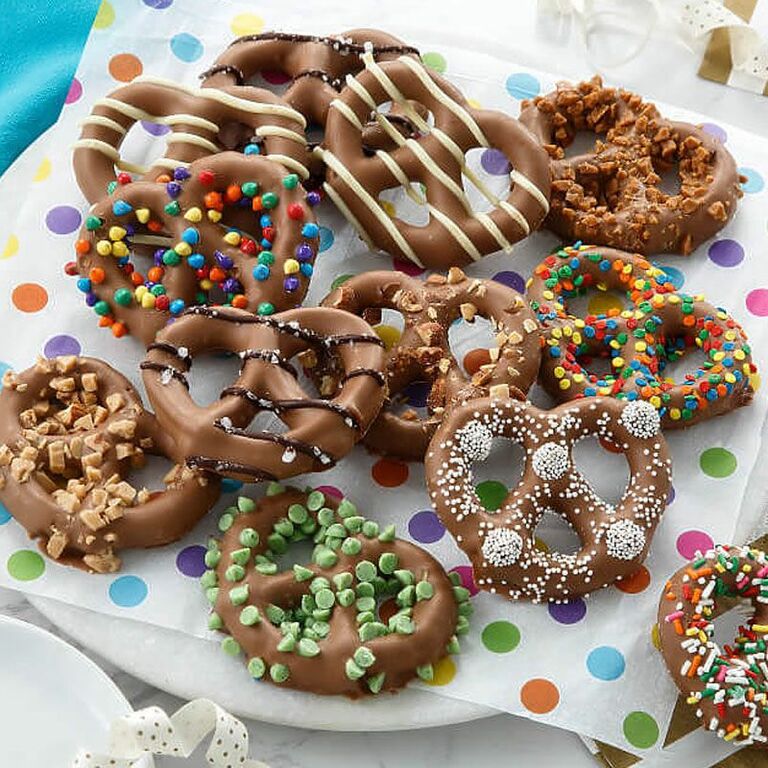 Just like you and your spouse, pretzels and chocolate are even better together. These gourmet wedding favors from Mrs. Fields are the perfect combination of sweet and salty. Each pretzel knot is dipped in Belgian milk chocolate and then hand-decorated with a white- or dark-chocolate drizzle, sprinkles and even candy. Honestly, our mouths won't stop watering. Pick up personalized favor bags to hand them out individually.
29. Heart-Shaped Stroopwafel Cookie Wedding Favors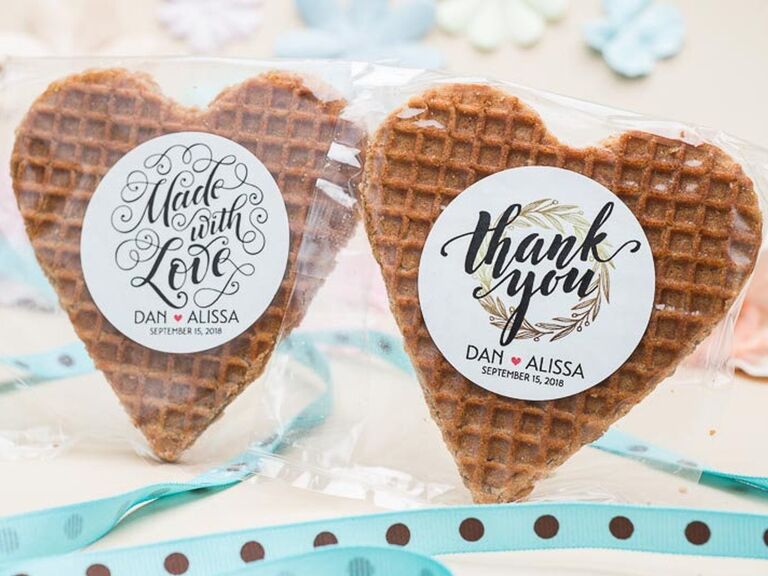 Can you say "stroopwafel" five times and fast? This unique edible wedding favor will require no work for you past check-out. Just pick your flavor (Classic, Dark Chocolate, White Chocolate or Dark Chocolate With Salted Caramel) and the label design with your personal information, then the five-star rated Etsy seller will bake, package and ship the cookies to you so they're fresh on your big day.
30. Cotton Candy Cocktail Glitter Bomb Wedding Favors
This edible party favor idea is more food-adjacent. The cotton candy balls dissolve in a drink—ideally champagne—revealing safe-to-eat glitter and infusing the bevy with sweetness. Put one at each place setting for a magical kick-off to speeches and toasts.