Instagram Influencer Eating NYC's Bridal Shower Was as Gorgeous as It Was Delicious
Eating NYC Instagram influencer Alexa Mehraban tells us all about her intimate, personal bridal shower. Get the details here.

I was surprised to learn that finding a private dining space for over 30 people (that isn't in a basement) is quite hard to come by in New York City. After some research and site visits, I came to the conclusion that La Sirena was the perfect spot for my bridal shower. The expansive venue offers several private rooms, menu options and room set-ups that allow guests to create a custom event—just what I was looking for.
The space was separated into two sections: one for seating and the other for mingling, desserts and gifts. Upon entering the room, each guest was offered a specialty cocktail I helped create with La Sirena's beverage director.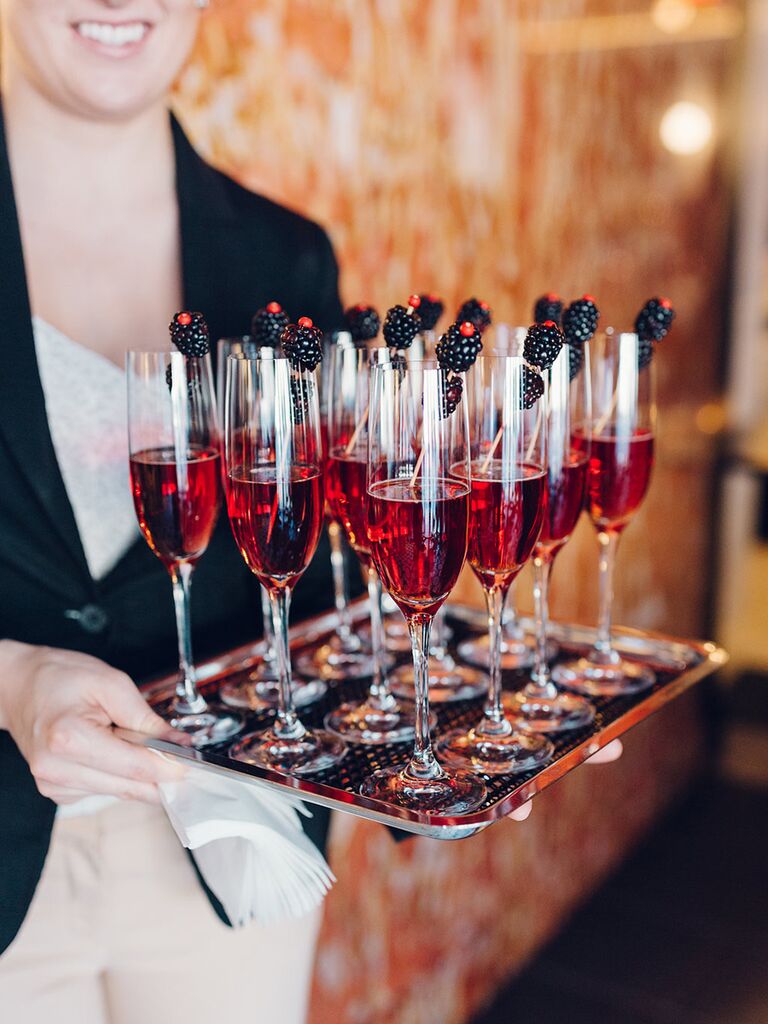 The tables were decorated with baby photos of me, beautiful floral arrangements and small boxes of chocolates next to each menu.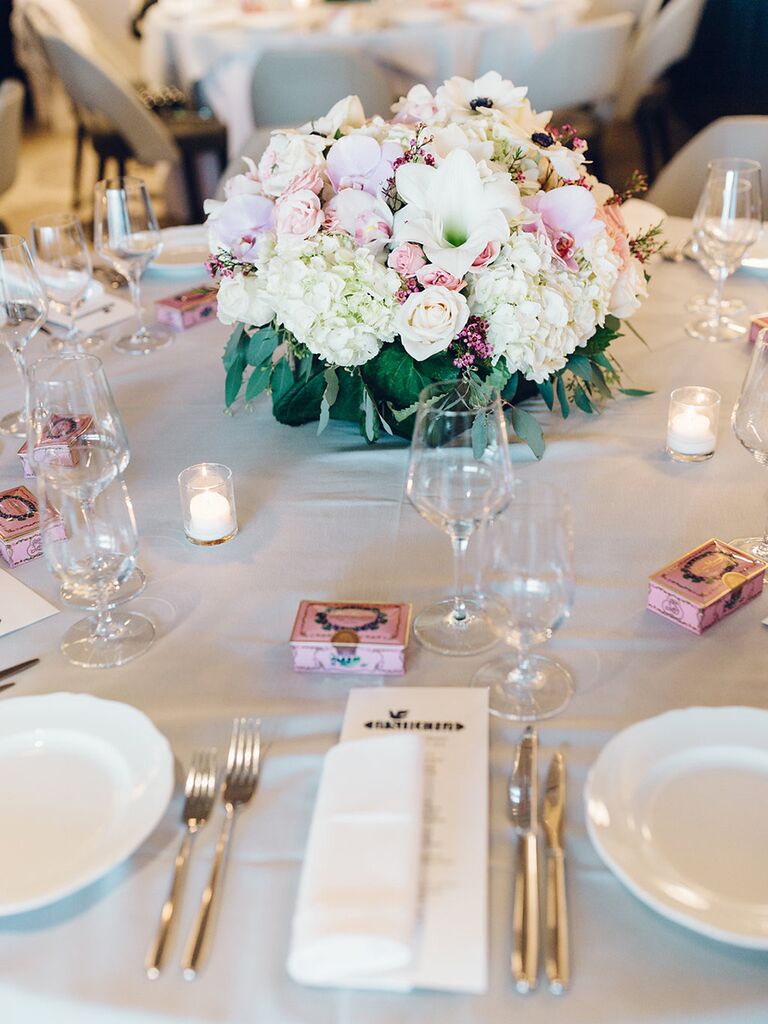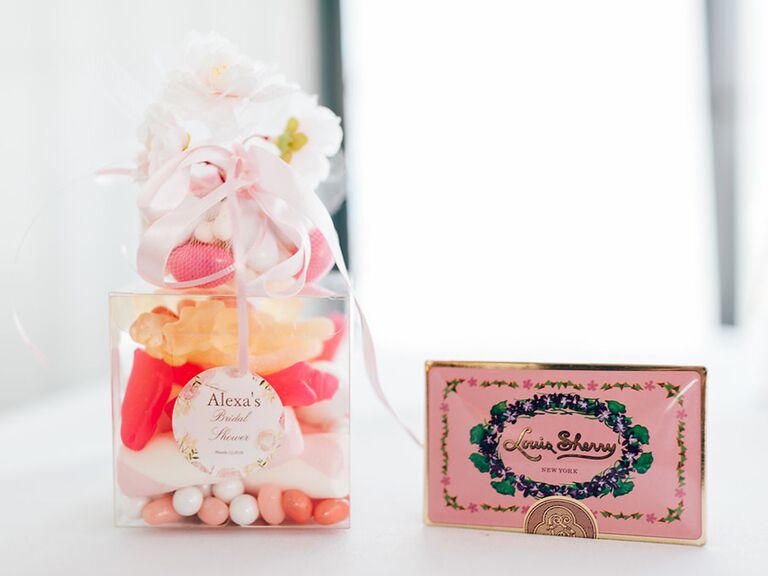 I also wanted to keep my bridal shower as intimate as possible. We capped the event to around 55 guests, which included my closest friends, family members and a few family friends. Once all the guests arrived, the room felt full of love.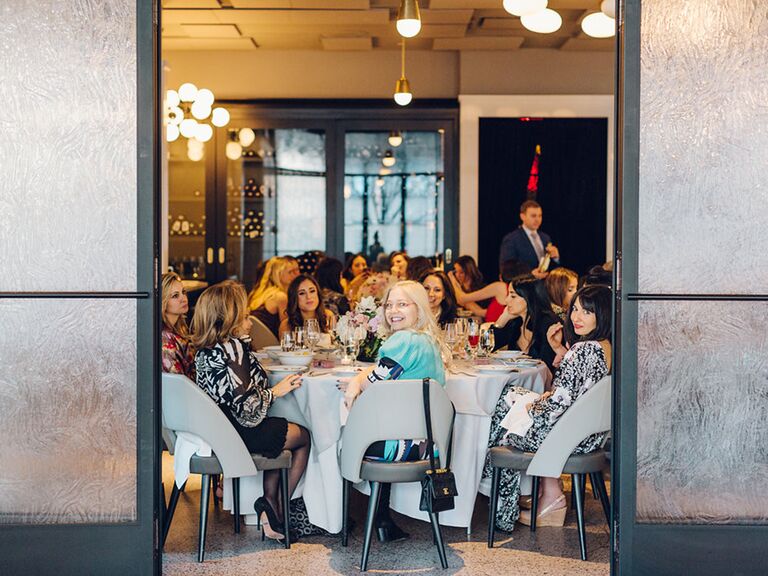 All of my bridesmaids came up to the front of the room and said a few words about our friendship and memories together. This was my favorite part of the day and brought me to tears so many times. We also played a few bridal shower games too. My fiancè came for the bride and groom Q&A game. With our backs against each other, we were asked several questions about our relationship and personalities. I loved seeing how in sync we were with so many of the questions.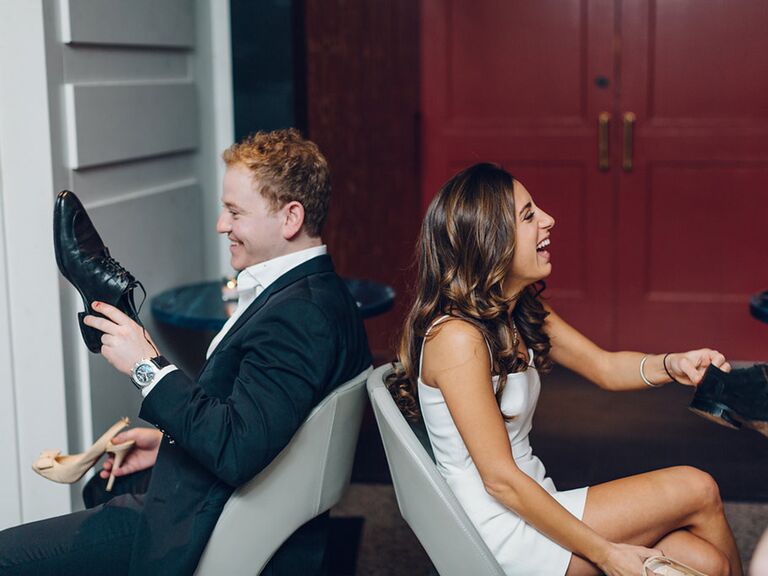 Then, my bridesmaids broke out into three teams and had about 15 minutes to create the best wedding dress made out of toilet paper. This was absolutely hysterical, and so much fun! And for the last game, each of my bridesmaids brought in candy (my favorite food) with an anonymous note and I had to guess who brought each piece of candy. This game was so personal to me and was such a thoughtful touch.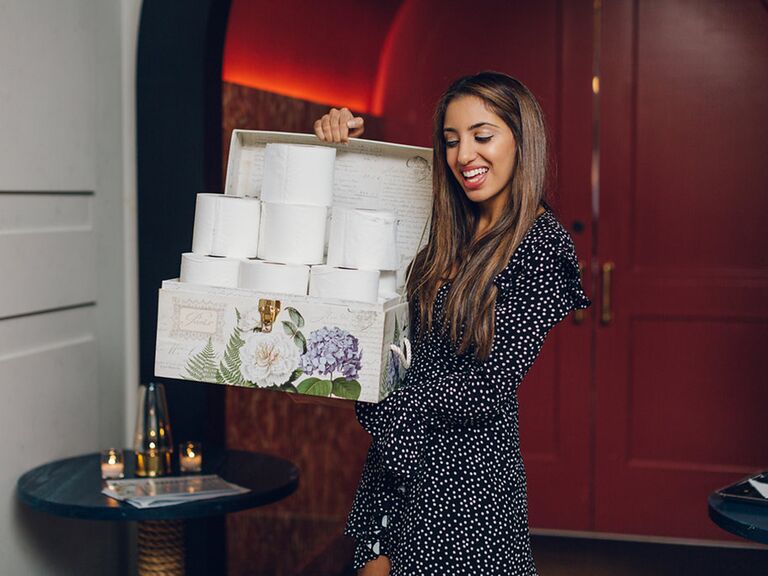 As for food, I wanted to keep the menu light while also incorporating some of my favorite offerings. Upon being seated, guests enjoyed granola with yogurt and berries, fruit salad and breakfast pastries. For the main course, each guest had a choice of yellowfin tuna salad, cacio e pepe agnolotti or a tortilla espanola. For dessert, we all enjoyed olive oil cake or flourless chocolate cake for dessert.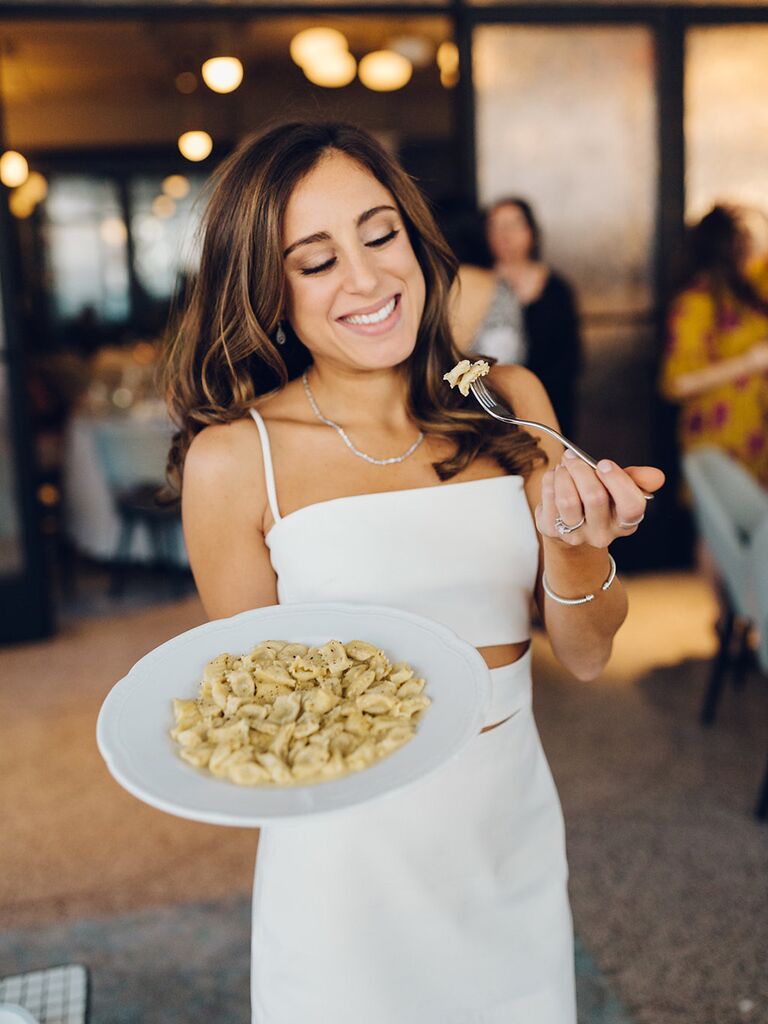 And if you know me, you know I really have a sweet tooth, so dessert didn't stop there. We also had a pink-themed candy station with custom boxes and trays of Baked by Melissa cupcakes.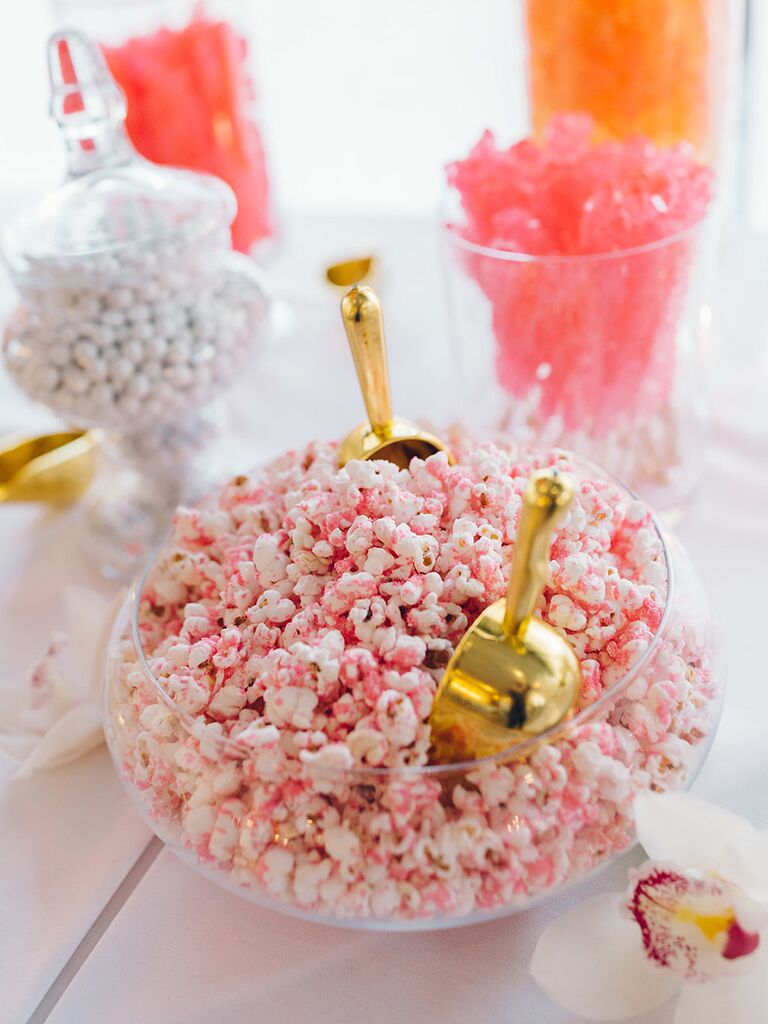 Needless to say, it was truly a sweet day. Being in a room full of my favorite women and feeling their love and excitement for me was such an amazing feeling.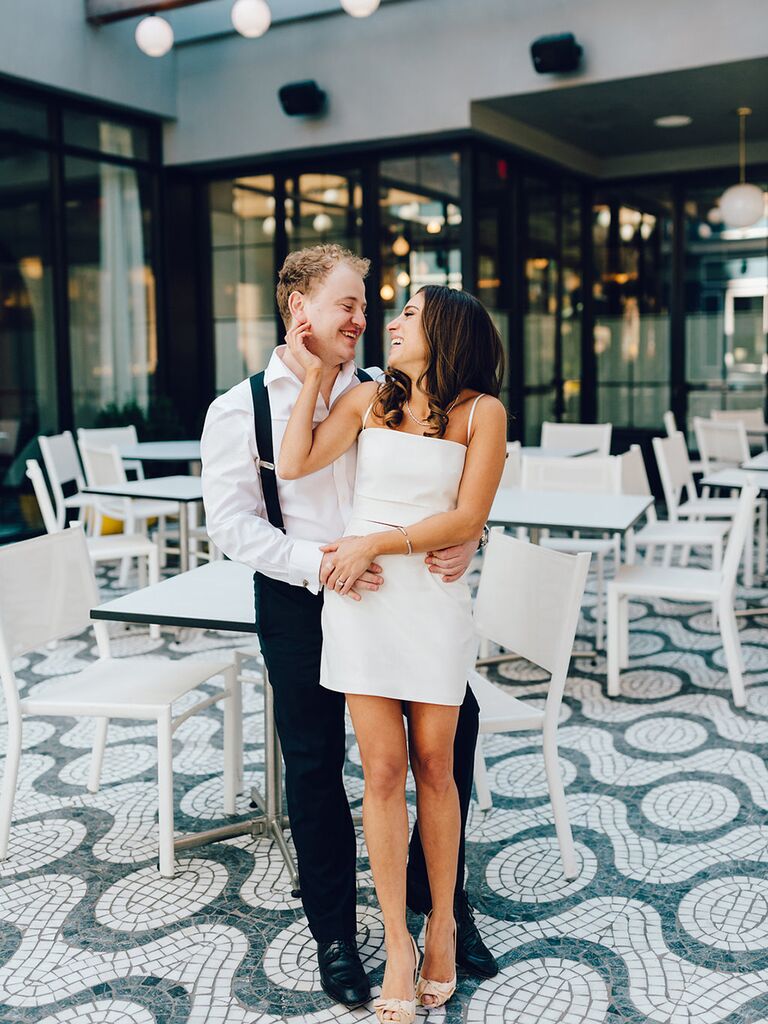 (For information regarding private events at La Sirena, please contact their talented team via email at events@lasirena-nyc.com or by phone at 212-977-6096.)
Alexa Mehraban is a born and raised New Yorker, a professional eater and the founder of @EatingNYC, a food-focused guide that covers travel, fitness and luxury lifestyle around the world. Founded in 2014, @EatingNYC has quickly become one of the most influential digital brands in New York, boasting over 300,000 followers on Instagram alone. Currently, Mehraban works with F&B brands, retail designers, tourism boards and local eateries on a consulting basis. She also recently launched her first apparel line. Previously, Mehraban worked as the social media manager at marketing firm Bullfrog + Baum and as the associate director of marketing and communications at Tacombi Restaurants. Her unique position as both a hospitality professional and an influencer sets her apart, and her keen understanding of the industry has been essential to her success when working with brands across different sectors. Mehraban was listed as one of the Top 30 People in Food by AdWeek in 2016 and has been featured by CNN, Wall Street Journal, CBS News and Zagat, among others.