5 Emotional Groom Reactions We Can't Stop Watching
Love Stories TV has done it again—we hope you have enough tissues.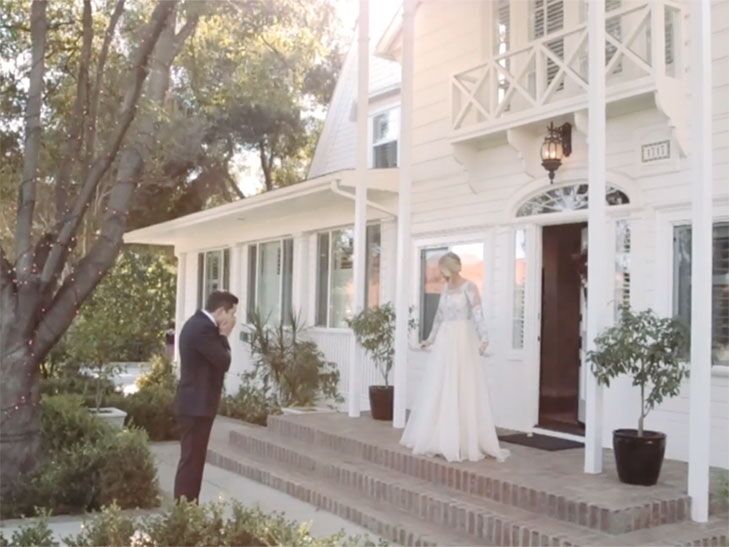 Grimace Films

Get ready to shed some happy tears! Here are five emotional wedding videos from Love Stories TV, all featuring an insanely adorable groom reacting to his bride. Tears, smiles, vows and first kisses—these sweet clips will get you right in the feels.
​1. When your bride is so beautiful you can hardly catch your breath:
Video by: Little Josh Productions
Christian's reaction to Camille walking down the stairs actually gives us butterflies.
2. This officiant trying to keep it together during the groom's vows:
Video by: NST Pictures
Sean's vows to Anne Marie read like a timeless love poem.

3. The groom who couldn't finish his sentence because he kept tearing up:
Video by: Canvas & Light
The filmmaker asks Garrett what he loves about Jane. We start to cry the moment he tears up—every time.
​4. Possibly the happiest groom in the history of grooms:
Video by: Dallas Wilson Wedding Films
This one's a true heart-melter.This couple didn't do a first look, so the groom's face when the bride walks down the aisle is incredibly emotional—then he doesn't stop smiling for the rest of the video.
5. This groom's face when he turns around to see the bride:
Video by: Grimace Films
Saman is speechless when he turns around to see Lindsey for the first time.
Vanessa M. Buenger is the head of growth at Love Stories TV, the place to watch and share wedding videos. Browse their library of curated and categorized real wedding films to get ideas and inspiration for your day. Share your wedding video on Love Stories TV to inspire others.