5 Tips To Getting Ready The Morning Of Your Wedding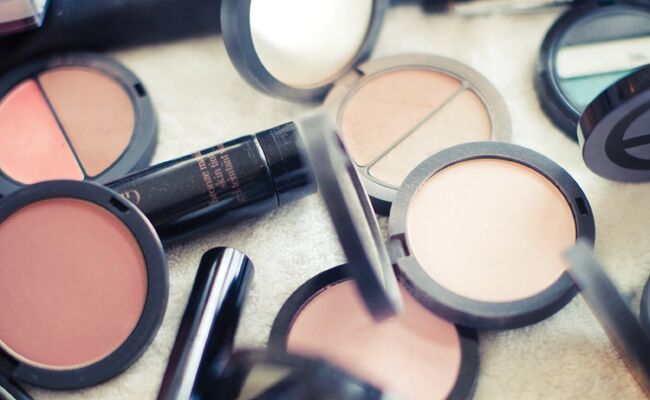 Recently Heather Hall and I went on location right here in NYC to shadow planner extraordinaire Eyal Tessler from Tessler Events. The gorgeous couple got ready for the wedding at the W Hotel in Union Square. There's so much going on the day of the wedding (hence the reason a wedding planner can be so key). As we watched the couple get ready for their day we learned first hand that there are several details that really shouldn't be overlooked. Here they are…
Tip #1: Timelines are key — especially if you don't have a wedding planner.
Some brides cut costs by hiring one hair stylist and one makeup artist. If you do this, you need to plan accordingly time-wise. If you try to cram it all in using only one person, you can really throw off your schedule. And, if you do start to run behind it really helps to have a wedding coordinator. When you go to put your day-of timeline together, keep these guidelines in mind:
Makeup: 30 – 45 minutes per bridesmaid and mother of bride
60 – 90 minutes for the bride
Hair: 30 – 45 minutes a bridesmaid, mother of bride
60 – 90 minutes for the bride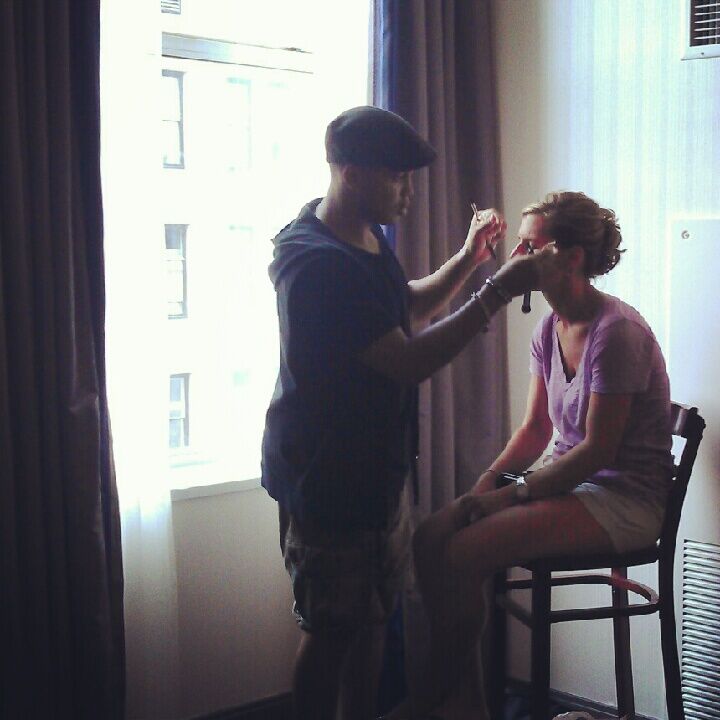 Tip #2: The bridal gown needs time to breathe (and a large space to hang).
The dress shouldn't stay in the bag all morning. It's kind of like a bottle of wine in that it needs time to breathe — especially if there's a train on it — to allow for the fabric to settle and any small wrinkles to work themselves out. Hang your dress in a pretty spot (away from the mimosas and makeup), and it'll give your photographer a chance to snap a few photos for the album.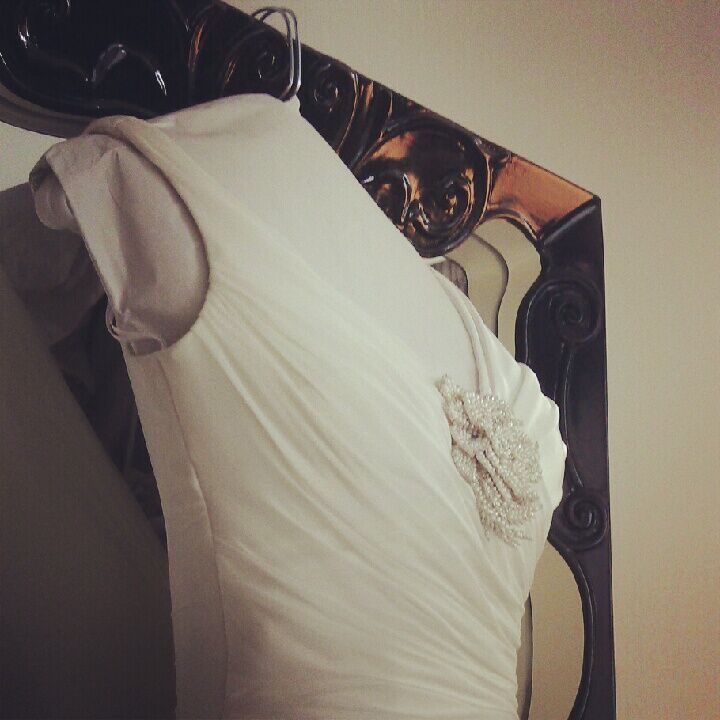 Tip #3: Your getting-ready space needs lots of room and natural light.
The best rooms to get ready in are large enough for all your bridesmaids, hair and makeup artists, family members, photographers, and anyone else who might decide to drop by. And don't overlook the importance of a room with great natural light. Your photographer and makeup artist will thank you.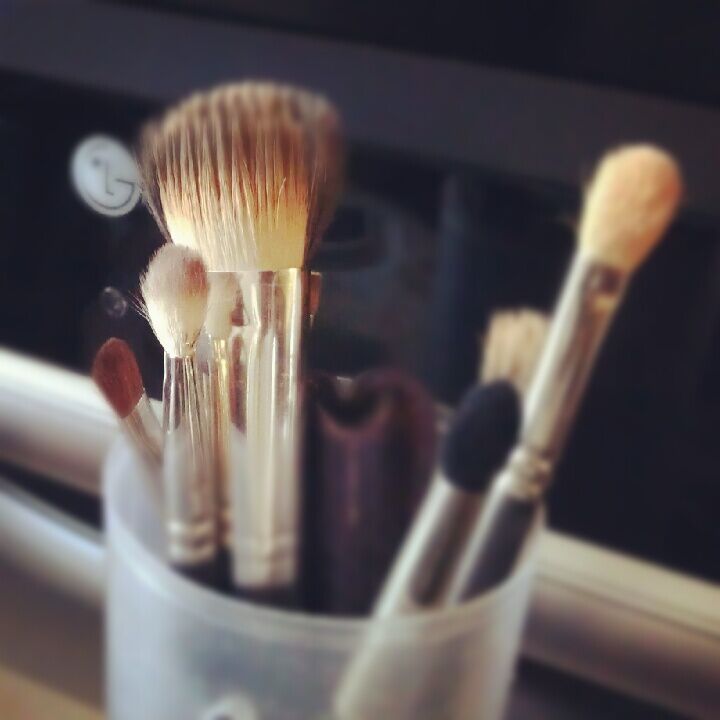 Tip #4: Pack an emergency kit!

Have an emergency kit at the ready to solve any potential problems. This bride's day-of bag included scissors, tweezers, mints, Listerine, tape, a pair of sandals (the same height as her bridal Jimmy Choo's), and Advil.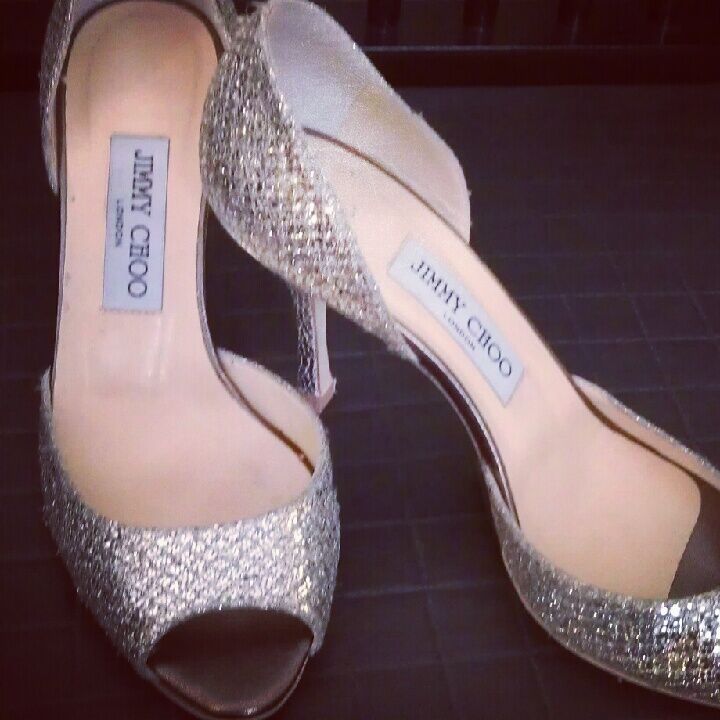 Tip #5: Don't worry about what your groom is doing (he's doing absolutely nothing).

While the bride and her entourage were getting ready, we hopped on the elevator three floors down to see what the guys were up to. They were just hanging out watching TV (shocker!). If the wedding happens to fall during football season, there's a good chance that the guys will be watching football while they wait for the wedding day festivities to start. Seriously though, they have a lot less going on than the ladies do. Focus on getting ready and enjoying the morning with your girlfriends.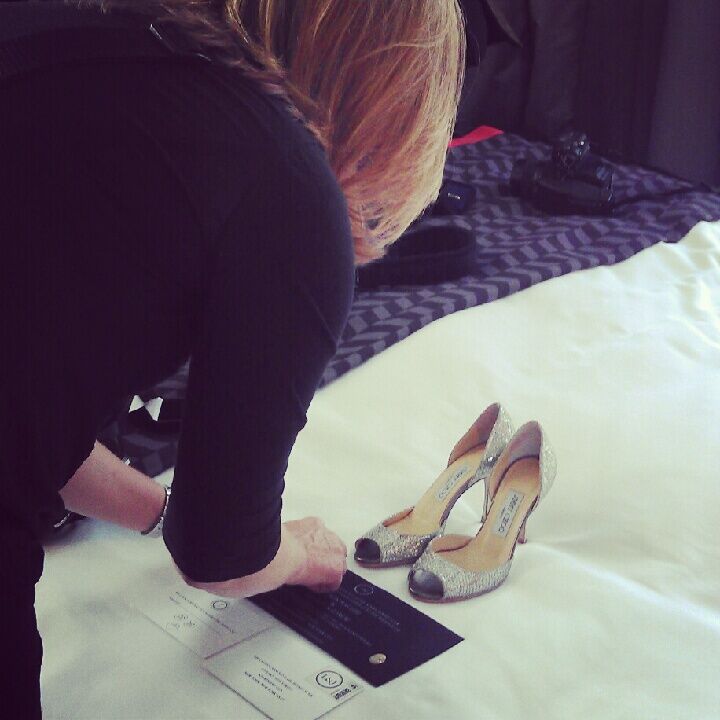 There you have it. After all the hair and makeup and prep — the couple did their first look photo session and then they were off to the fabulous Gustavino's for their ceremony and reception!
And our favorite quote of the day was from Eyal to the bride:
"You can do whatever you want. It's your day."
It might sound cliche, but it's true! Plan ahead and give yourself enough time for everything so you can enjoy and savor every second. Happy planning!
Want more?
> 4 getting ready ideas for you and your maids
> Tips to creating your wedding day beauty kit