19th Anniversary Gift Ideas Your Spouse Will Love
Check out 40 amazing gift ideas perfect for your 19th wedding anniversary.
by Maggie Seaver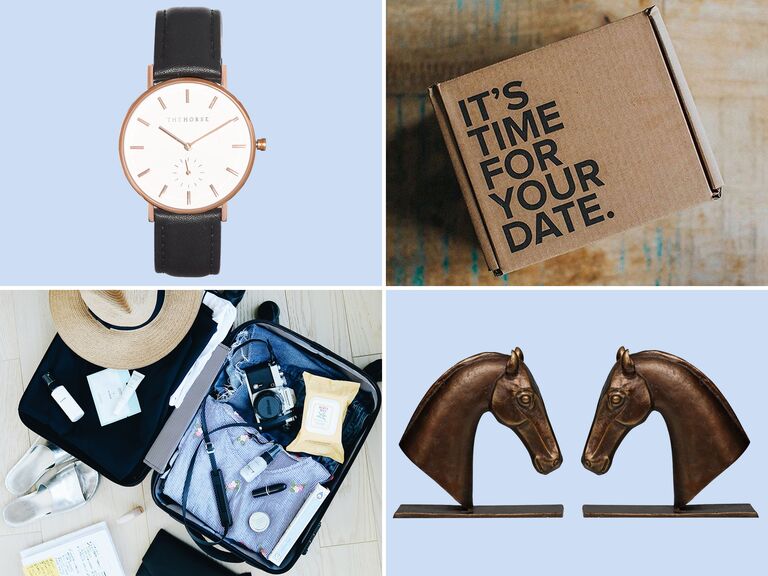 Cheers to 19 years! If that's not a reason to celebrate with amazing anniversary gifts, what is? Snag thoughtful anniversary gift ideas for your wife, husband or the happy couple of 19 years from our roundup of 40 fabulous picks. We've listed 25 beautiful 19th anniversary gift ideas by theme, which is bronze (we'll get to that in a moment), plus 15 general presents your better half will love.
What Is the 19 Year Anniversary Gift?
Some wedding anniversary years are associated with two gifts, one modern and one traditional. However, 19th wedding anniversaries have mainly been associated with one: bronze. Take it literally by gifting your loved one a bronze statue, piece of jewelry or new set of cookware. Or you can take your own creative spin on this year's theme and consider a romantic trip somewhere warm or look to bronze-colored clothing and accessories.
In this article:
19 Year Anniversary Gift Ideas for Her
Not into bronze? No problem. You're not obligated to keep your anniversary within a certain theme. Check out five perfect gift ideas for her.