19th Anniversary Gifts Your Spouse or Favorite Couple Will Love
Check out these amazing gift ideas perfect for the 19th wedding anniversary.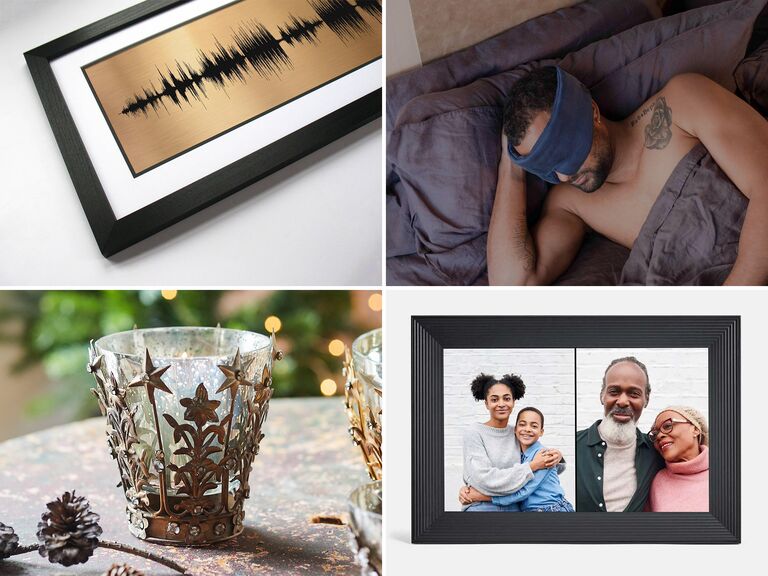 We have included third party products to help you navigate and enjoy life's biggest moments. Purchases made through links on this page may earn us a commission.
Cheers to 19 years! If that's not a reason to celebrate with an amazing present, what is? Whether you're shopping for your spouse or your favorite couple, finding the perfect 19-year anniversary gift just got a lot easier. We've rounded up some seriously unique ideas to celebrate almost two decades of marriage. And because each anniversary year is associated with a symbol of love, we've paid tribute to the 19-year anniversary material: bronze. That said, you certainly aren't limited to the 19th anniversary theme. Keep scrolling to find our favorite traditional and alternative gift ideas.
In this article:
What Is the 19th Anniversary Gift?
Traditional and Modern Theme
Some wedding anniversary years are associated with two gift themes—one modern and one traditional. However, the 19th wedding anniversary is all about one thing: bronze. Take it literally by gifting your loved one a bronze piece of jewelry or a new set of cookware. But you're also free to put your own creative spin on it with a bronze-hued 19-year anniversary gift.
Anniversary Flower, Color and Stone
For another sentimental way to celebrate 19 years of marriage, give something related to the 19th anniversary flower, color or stone. The flower chrysanthemum signifies happiness, joy and longevity. Meanwhile, the stone aquamarine—inspired by the calming sea—represents healing, tranquility and harmony. The color bronze, which relates to the traditional and modern material, symbolizes strength, stability and loyalty. If any of these resonate with you, we've made sure to include at least one related gift in our roundup below.
Bronze 19-Year Anniversary Gifts
Not sure where to start with a bronze anniversary gift? We've got you covered. From bronze home decor pieces to customizable bronze jewelry, this versatile metal (or warm hue) makes for some great 19th anniversary presents for your partner or favorite couple.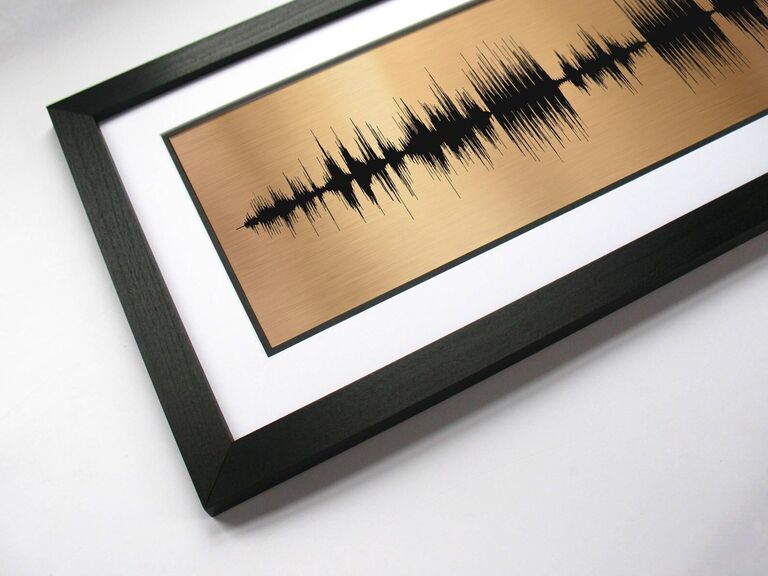 Do you and your spouse still listen to your wedding song from time to time? This Etsy shop can transform your special track into a bronze sound wave to display in your home. Share your song title and the name of the artist using an online form (original tracks are welcome too). Then, the artist will print the sound wave on metal or fine art paper. How's that for a sentimental take on the traditional 19th anniversary gift?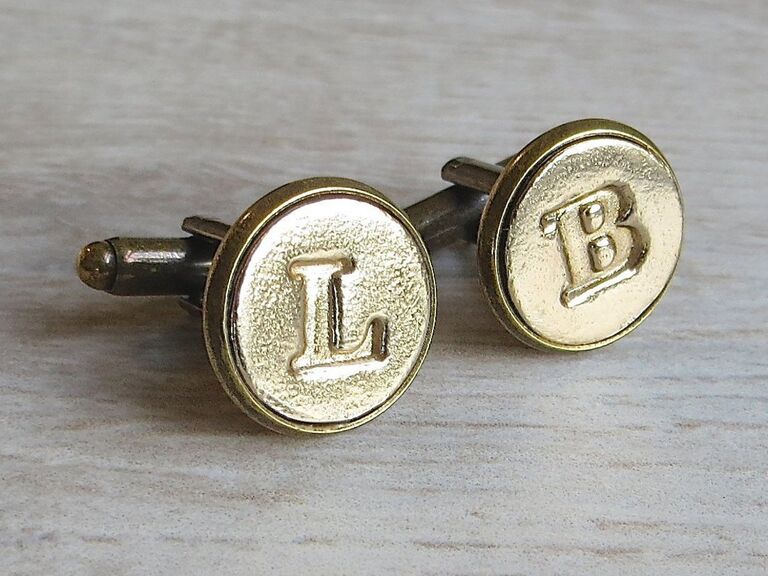 Bronze gifts come in all shapes and sizes, and these gorgeous personalized cuff links certainly pack a punch. Your spouse will love wearing their (or your) initials in dapper bronze the next time they get dressed up.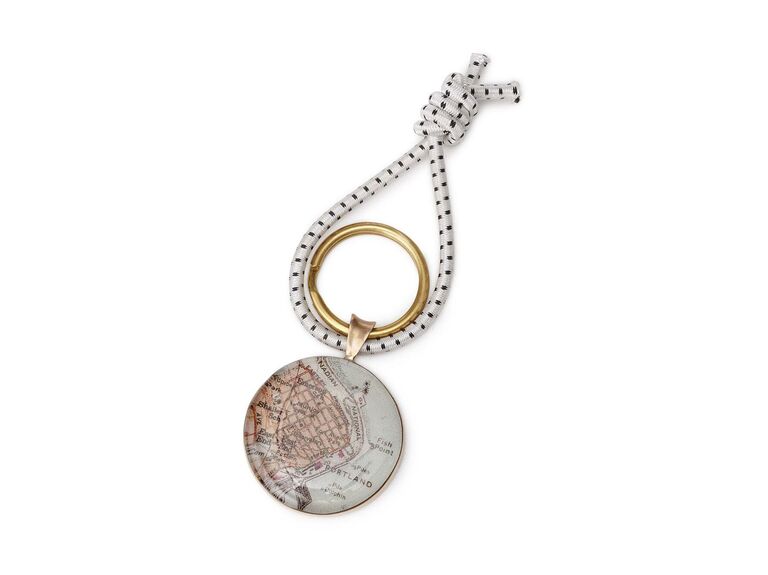 For an extra-sentimental 19th anniversary gift, give your spouse this custom bronze key ring that they'll carry wherever they go. It features a map clipping of their favorite place in the world. Your wedding location or where you two first met, perhaps?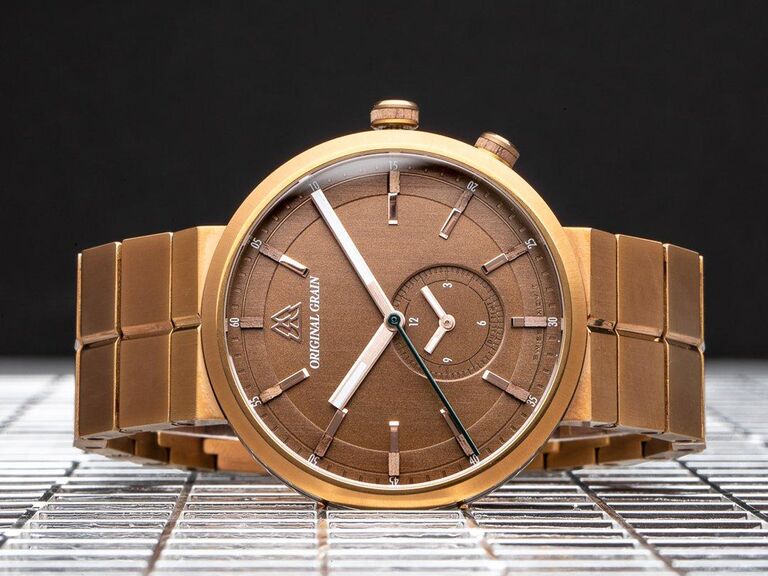 A quality watch, like this sleek Walnut Bronze timepiece, is always a classic and thoughtful gift. It's made of bronze-plated steel and has a brushed bronze and wooden band—a great on-theme 19th wedding anniversary gift that'll get plentiful use.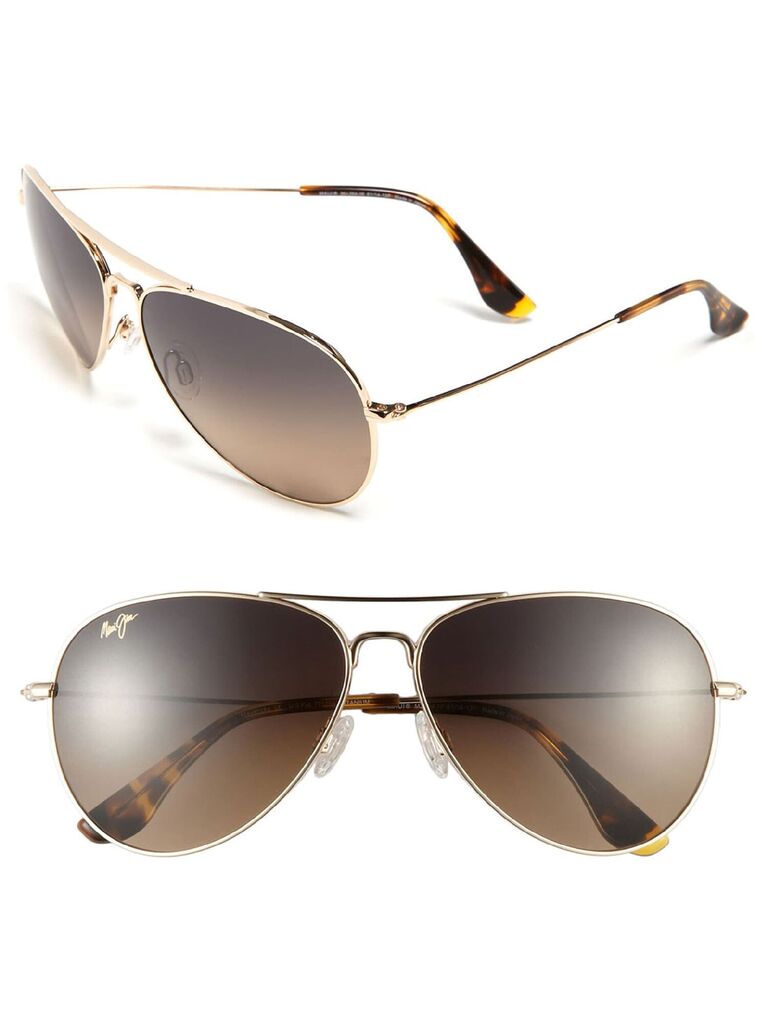 Add to your partner's accessory collection with a shiny new pair of aviator sunglasses. This pair features hues of gold and bronze, so your love can rep the 19-year anniversary color in style.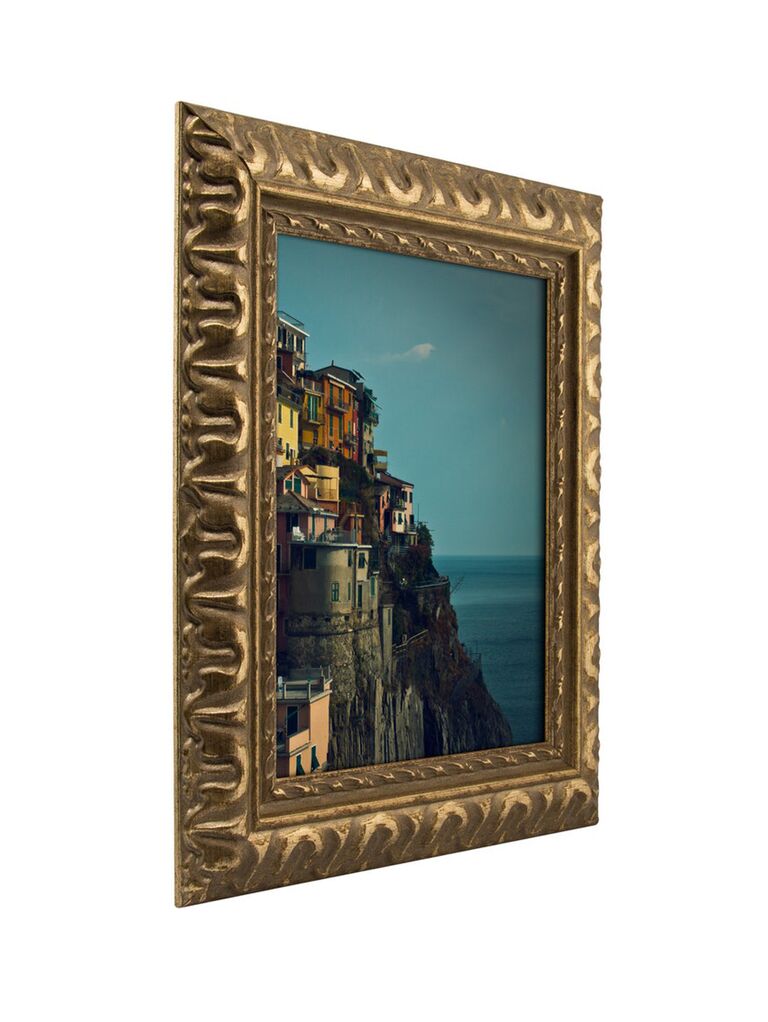 A vintage-inspired, bronze-finished frame will bring warmth and sophistication to their favorite room. Fill it with a couple's photo for an extra-meaningful 19th anniversary gift.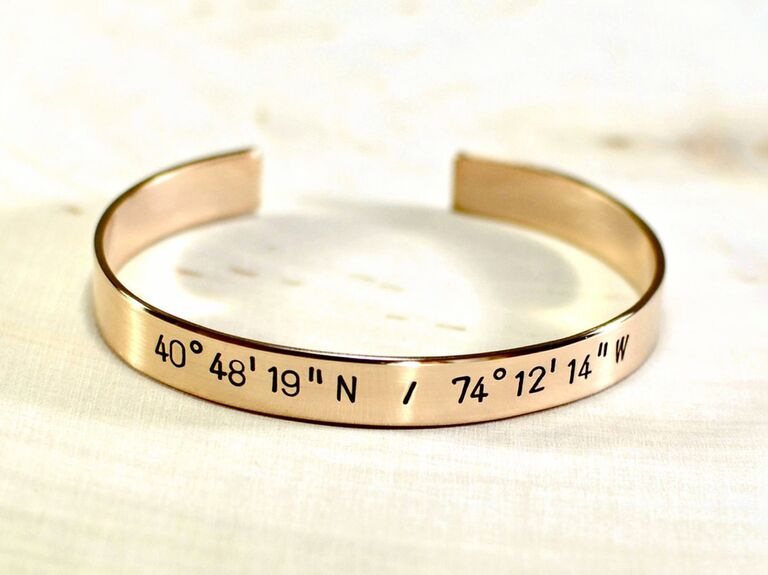 If your partner prefers jewelry gifts, they'll love this elegant personalized bronze bracelet. Customize it with the coordinates of a special address they always want to remember. And for an additional cost, you can get the inside stamped for a secret, extra-sentimental touch.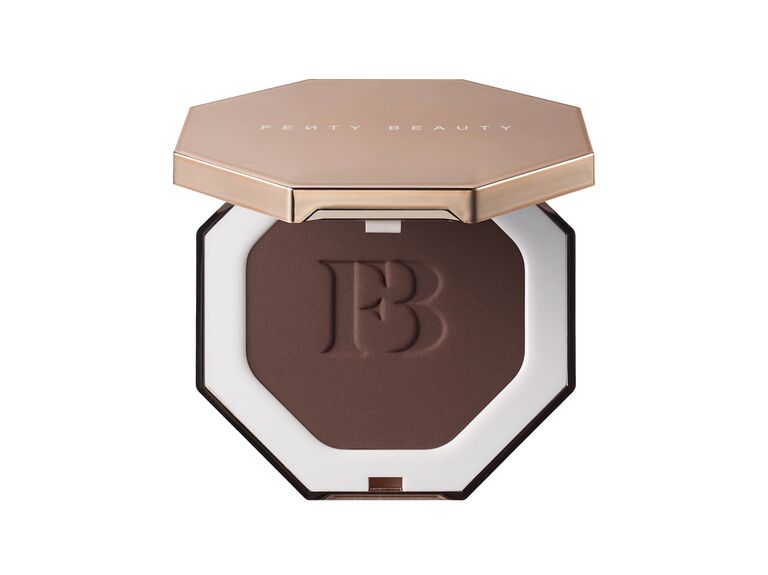 Take some liberties and go for a luxe bronzer to complete your spouse's makeup supply. Even if you're just replenishing their favorite product, they'll love that you thought of this makeup bag staple. This bronzer comes in nine different shades, so you'll be able to find the perfect match for your perfect match.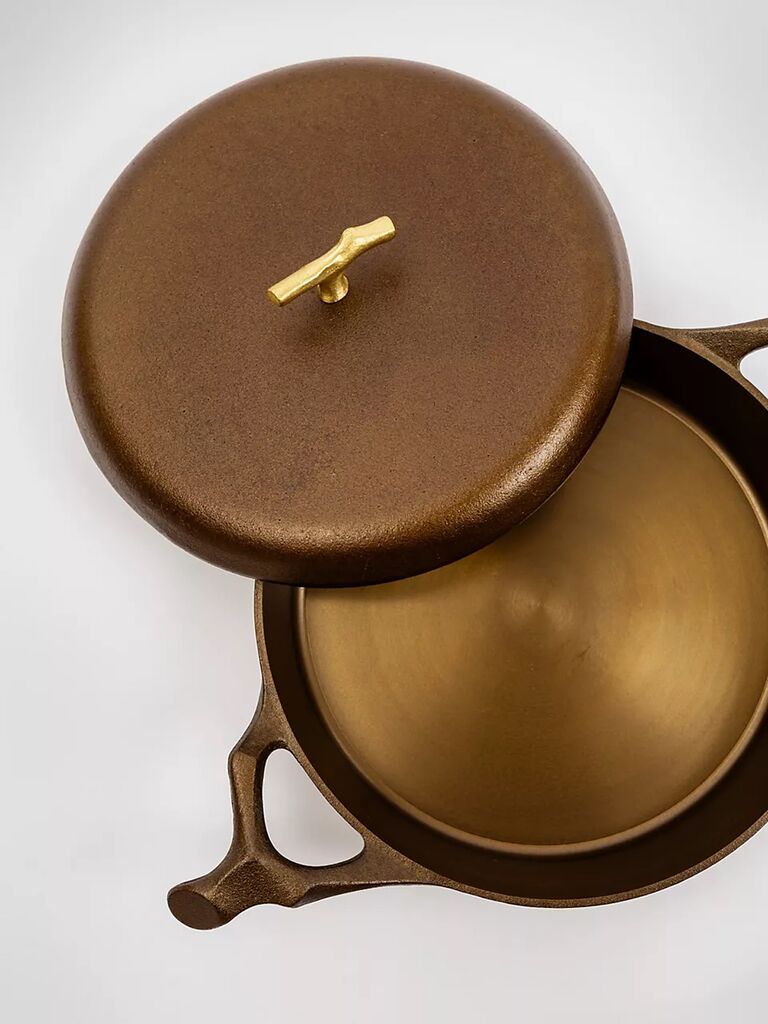 Bronze cookware is a unique and cool addition to any couple's kitchen. This cast iron pan features a two-handle design and moisture-retaining lid—perfect for slow-cooking meats and roasting vegetables.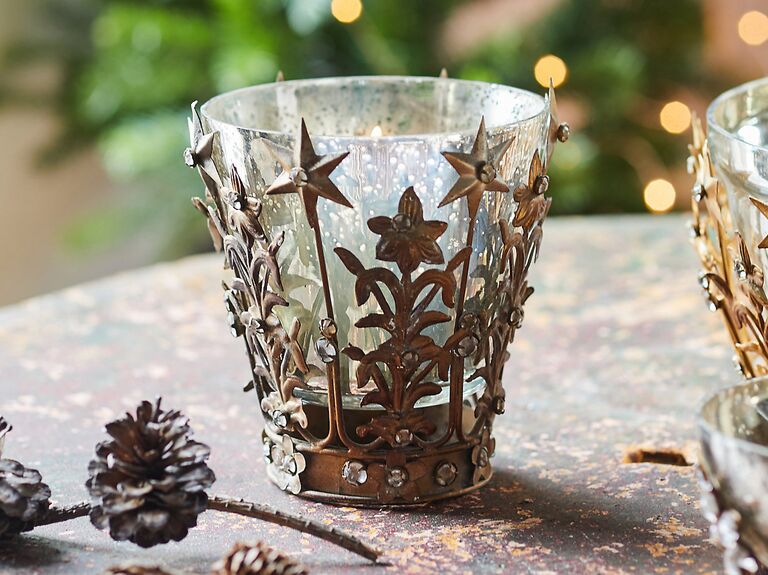 Add festivity to their tabletop or mantel with this bronze gilded votive holder. The ornate, celestial design features star tips and glass beads for a beautiful 19th anniversary present they'll gladly show off.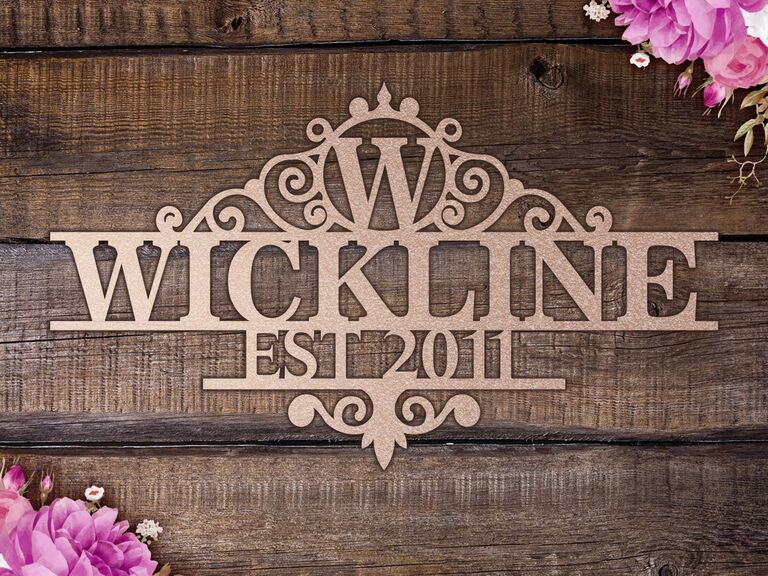 For another unique addition to their home decor, consider gifting them this custom bronze sign. Add their shared last name and wedding date for a sentimental 19-year anniversary gift they'll pass down for generations.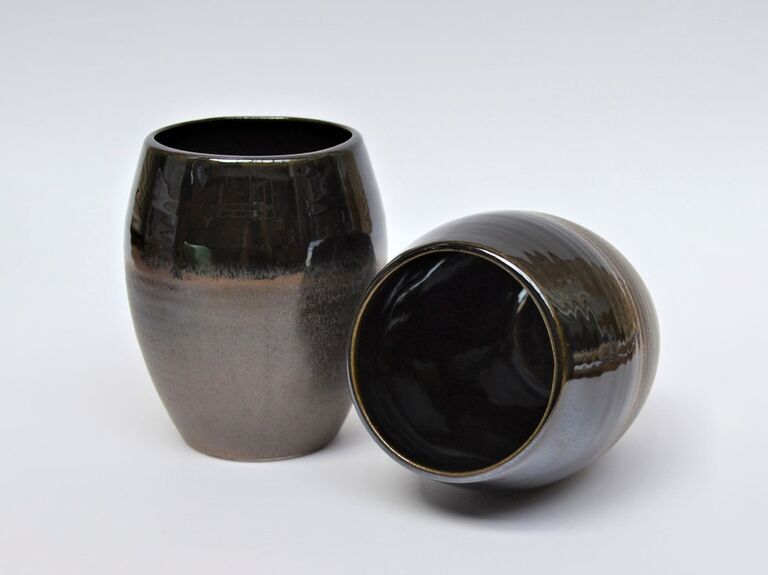 Help the couple raise a glass to 19 years of marriage with a set of bronze-glazed wine glasses. Personalize the bottom of each glass with their anniversary year, date or initials for an ultra-thoughtful 19-year anniversary gift.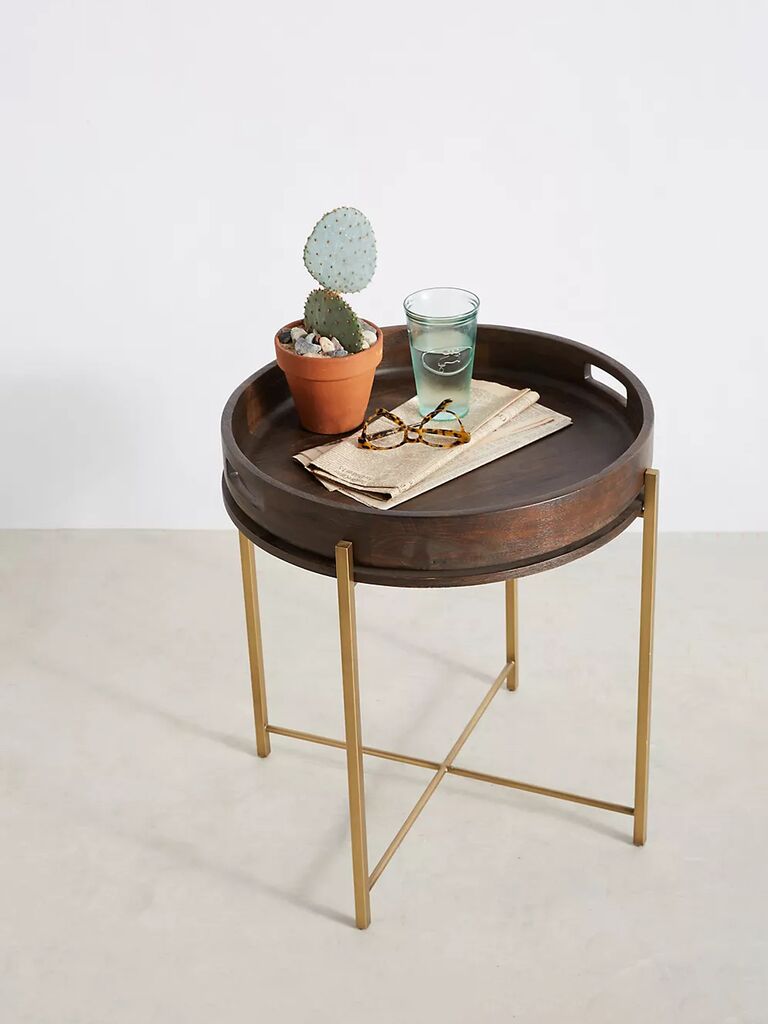 This rustic bronze side table is an incredibly practical 19-year anniversary gift, especially since the top is a removable tray (extra points for portability!). They can use it to hold plants, books, candles and other sentimental pieces—and they'll get so many compliments on it too.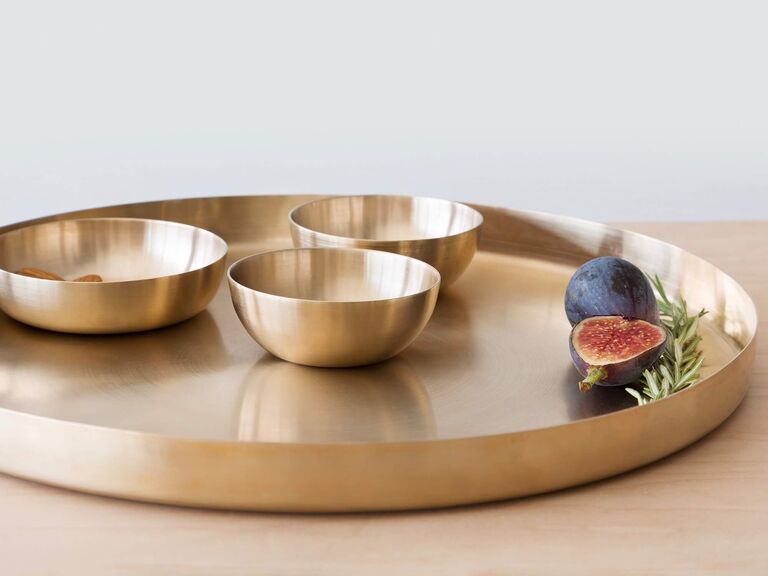 If the couple loves an eclectic aesthetic, they'll adore this unique bronze serving tray. They can use it to present their latest culinary creations, or place it on a shelf as an elegant accent piece.
Alternative 19-Year Anniversary Gift Ideas
If the idea of a bronze gift doesn't seem right for your spouse or the couple, we've found alternative 19th anniversary gifts that are just as special. Whether they love dainty jewelry, tech gadgets or personalized presents, there's something on this list for them. Here are some of our favorite nontraditional gifts to shop right now.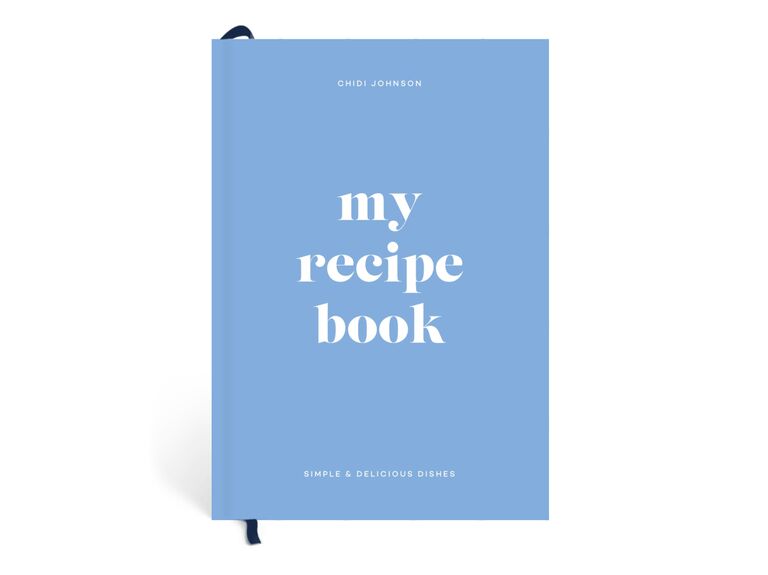 Preserving new and old recipes is important, especially if they're planning to share them with family and friends. With this organized recipe journal, they can document their favorite breakfast, lunch, dinner and dessert dishes (and there's also space to note ratings, dietary requirements, tips and more). It also has blank lists so they can jot down their favorite restaurants to try.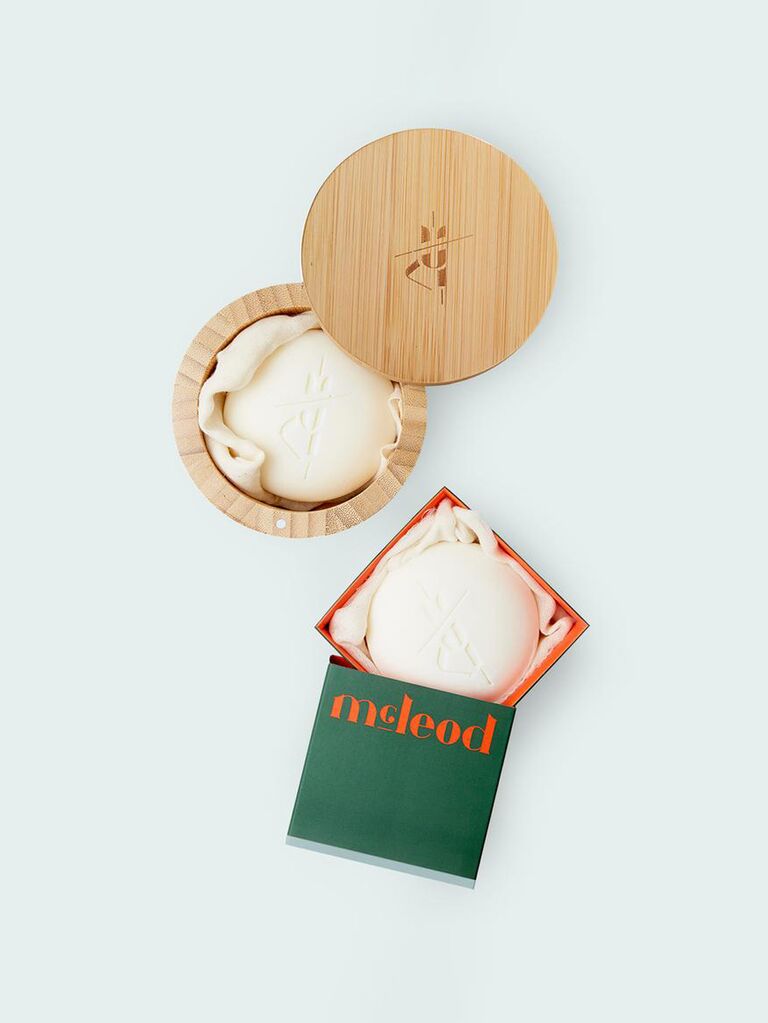 They'll love how soft their skin feels after using this daily moisturizing stone. It nourishes and massages oil into skin for a luxurious self-care experience. Grab one for yourself too while you're shopping!
For anyone interested in the latest tech gifts, Ray-Ban's Stories Smart Glasses are a great option. The glasses can capture photos and videos, play music and make phone calls—all with one click. And we think the round design is a pretty stylish 19th anniversary present too.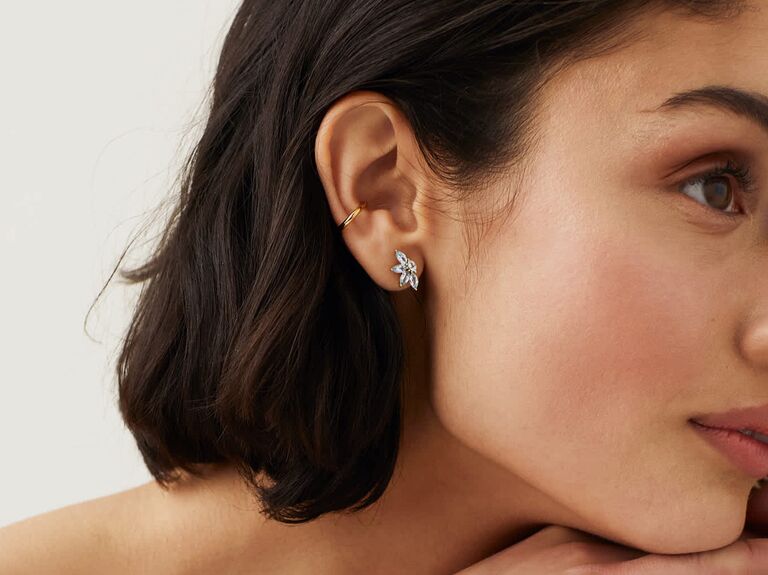 For a heartfelt present featuring the 19th anniversary stone, consider these dainty marquise-cut aquamarine earrings. The handcrafted gold-vermeil pieces will add a hint of sparkle to your spouse's everyday style.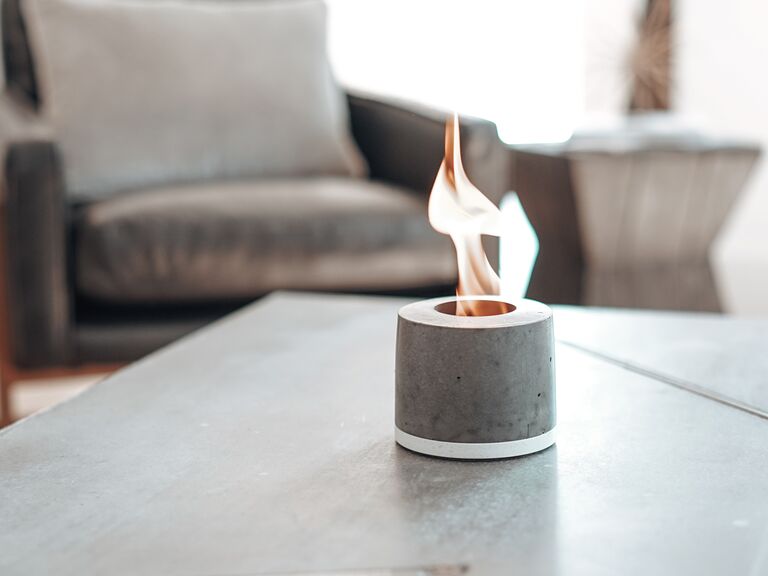 If you're looking for a truly unique 19th anniversary gift, look no further than this portable mini fire pit. Absent of the soot and smoke associated with regular fire pits, this creates a scenic ambience without any hassle. The best part? They can use it to roast s'mores—yum!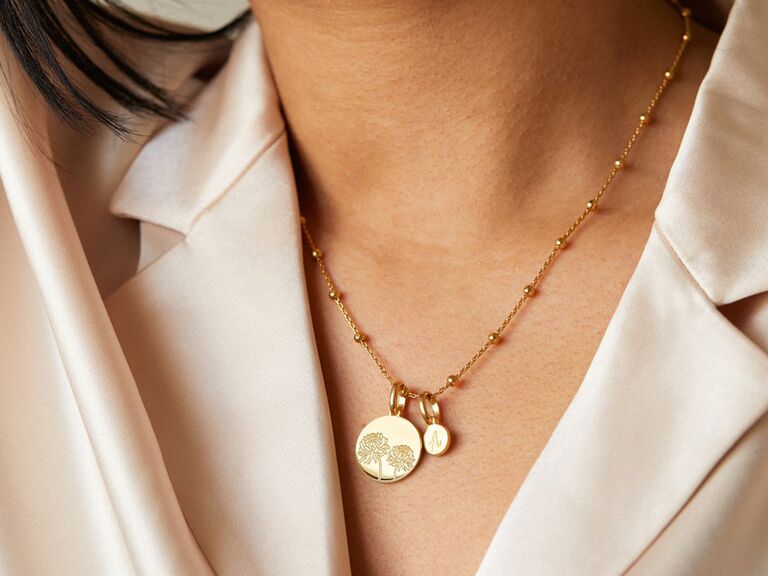 Pay tribute to the 19th anniversary flower with a chrysanthemum necklace your spouse can wear close to their heart. It also comes with a second charm for their initial (or yours) for a thoughtful 19-year anniversary gift they'll cherish forever.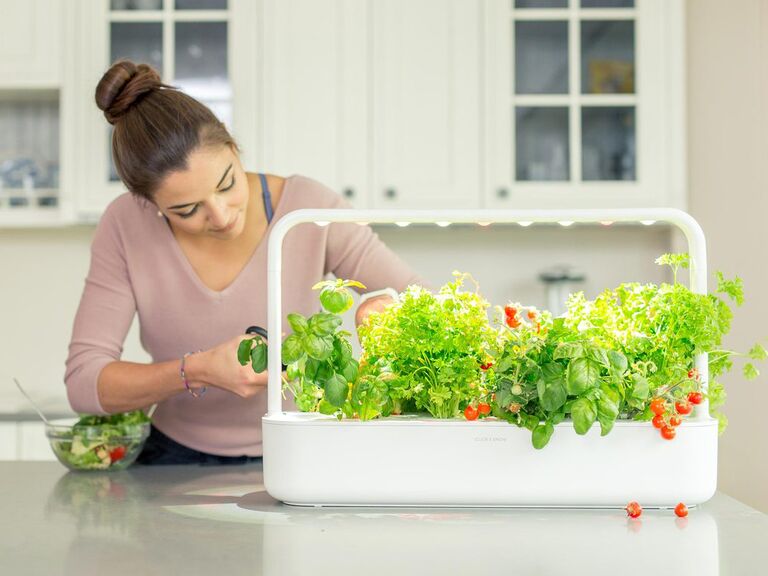 Now here's a 19th anniversary gift any couple can put to use: a portable garden that can be set up basically anywhere. The Smart Garden automatically waters, lights and provides oxygen to the plants, taking all the guesswork out of indoor gardening.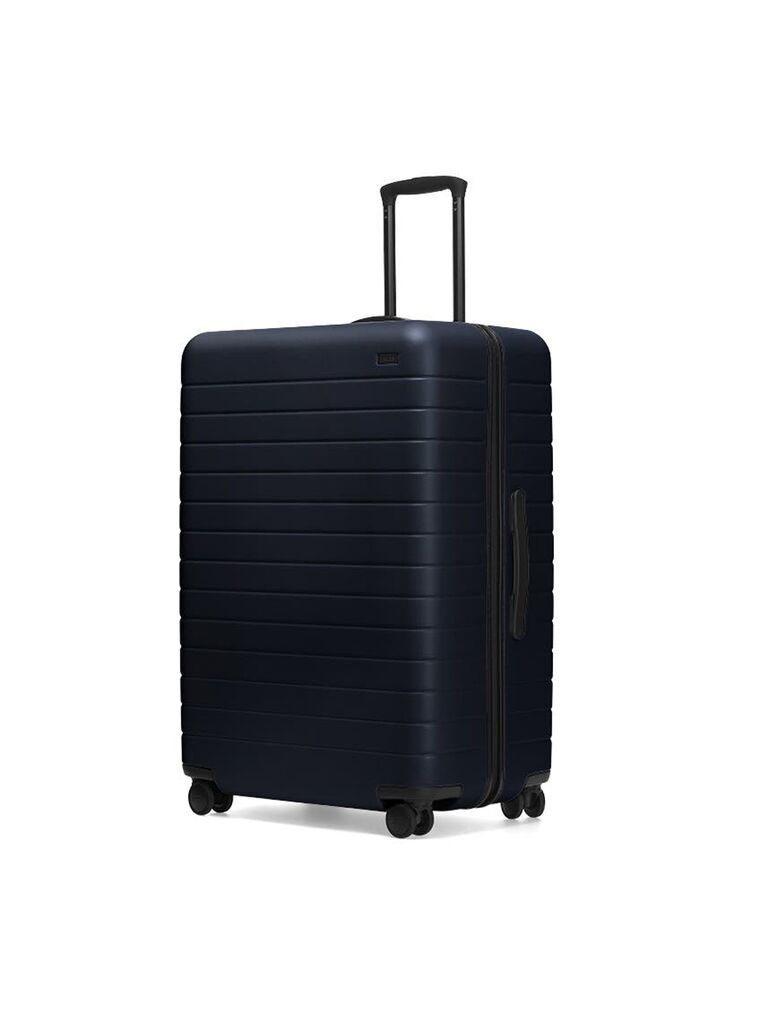 There's a reason why Away suitcases are so popular. This large checked bag has a durable polycarbonate shell (available in six chic colors) and two internal compartments to keep their belongings safe and sound. And it also has a hidden laundry bag to separate their dirty clothes. How convenient is that?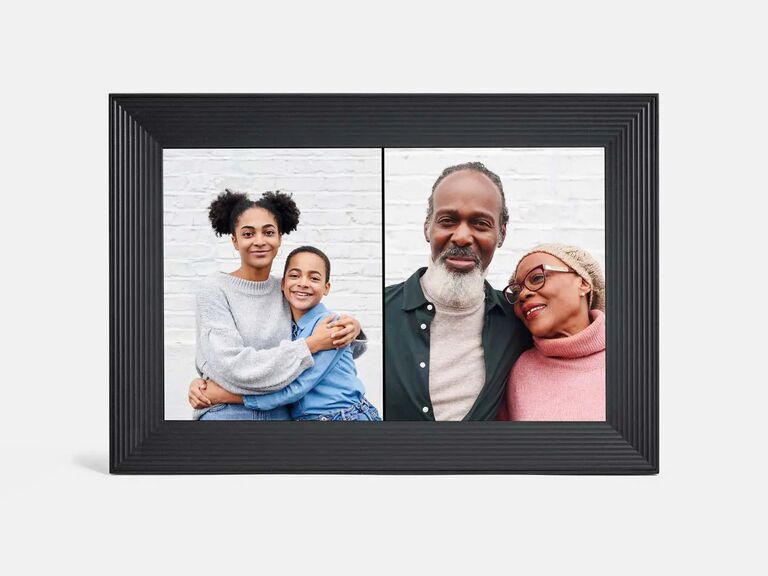 After 19 years of marriage, you likely have lots of adorable photos together, so why pick just one? This digital frame stores and displays unlimited images, and it can create and update albums of the loved ones and locations you photograph most often.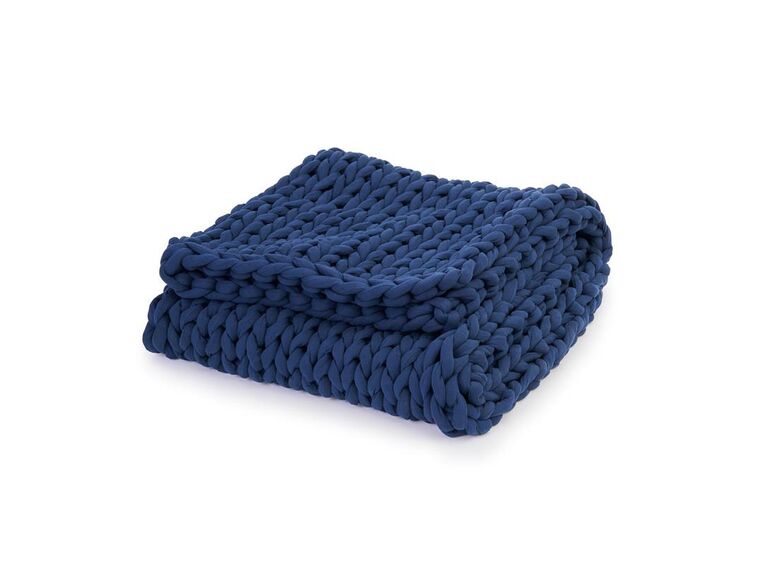 We're all for sleeping better and more comfortably, and this weighted chunky blanket can help them get a restful sleep (and ease stress and anxiety). Choose from a few different weights for a cozy 19th anniversary gift they'll snuggle up with every night.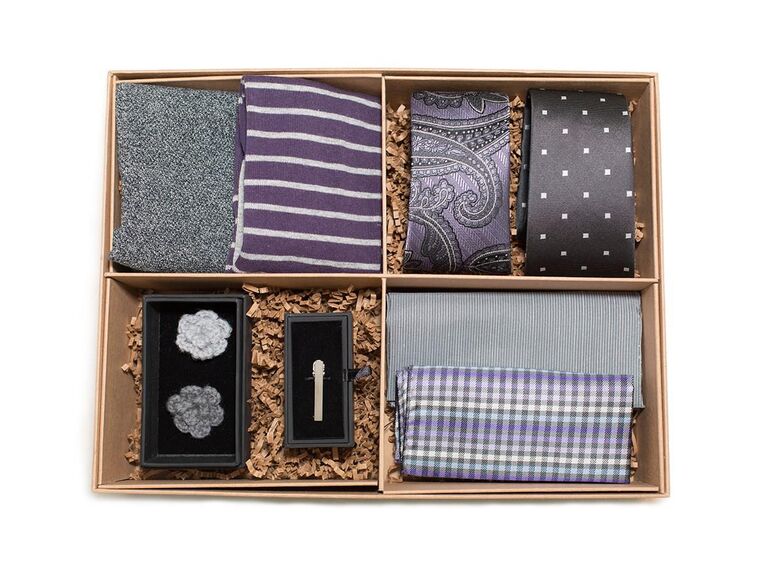 Is your partner's formalwear in need of a refresh? This snazzy set comes with two ties, two pairs of socks, two pocket squares, two lapel flowers and one tie bar—all in one convenient box. They'll look for any excuse to dress up after receiving this 19th anniversary gift set.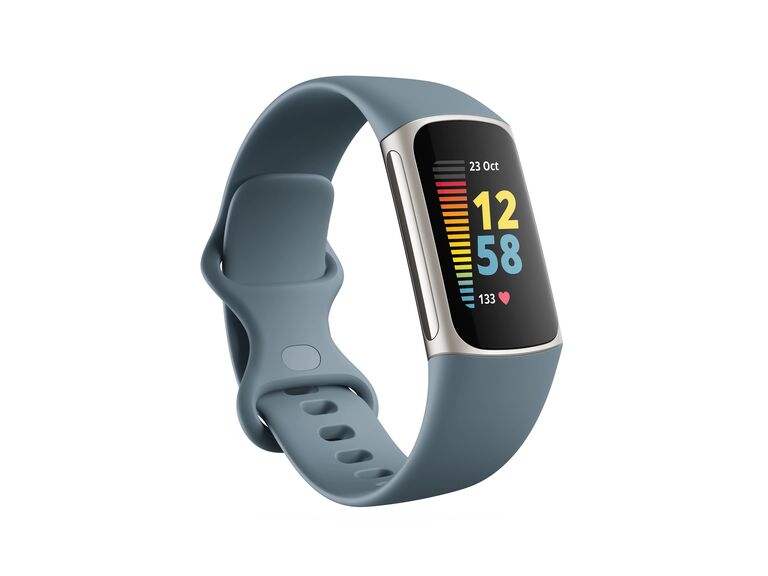 The newest Fitbit might come in handy, especially if your spouse is always on the move. It can track their heart rate, oxygen level and workout stats in real time—and that's only a small percentage of its useful features. (The latest model can even make convenient contactless purchases!) Take it from us—it's a 19th anniversary present they'll never take off.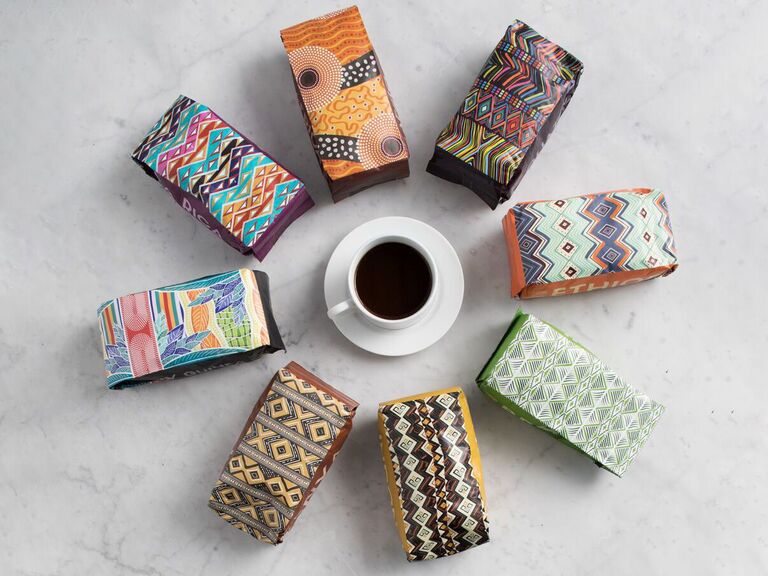 Any coffee lover will be impressed with this gourmet coffee subscription service. For three months, they'll receive flavorful blends from across the globe. Choose from whole or ground beans depending on how they like to make their coffee.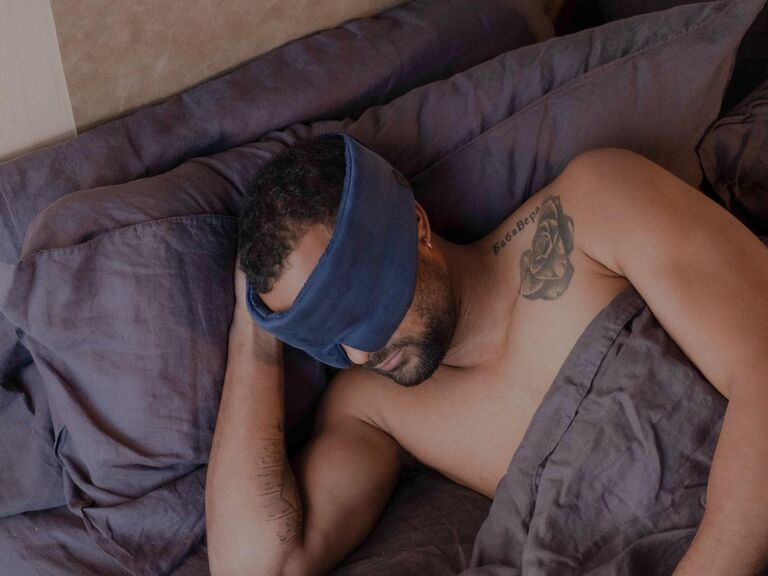 A silk sleep mask is always a great gift idea. This one is not only washable, but it also has a stretchy elasticized back and three cozy colorways to choose from. They'll be having deeper, higher-quality sleep in no time!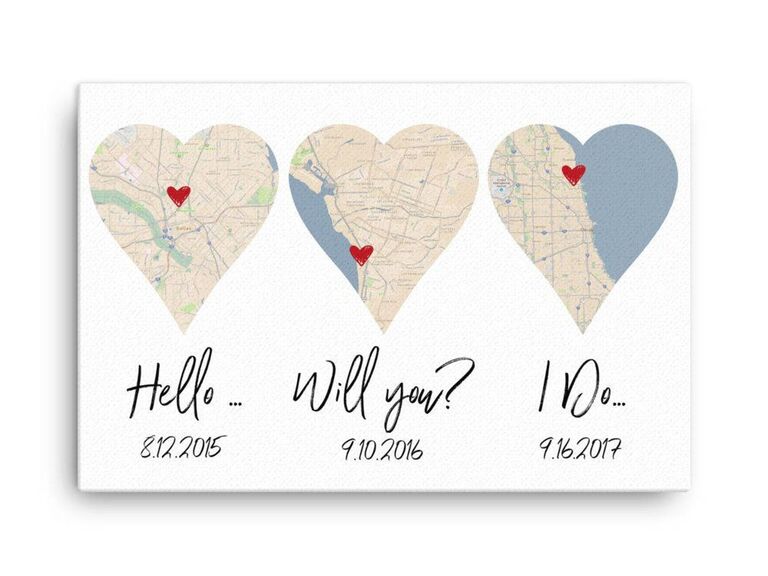 Consider surprising your partner with something sentimental to celebrate 19 years of marriage, like this personalized map they can hang in your home. Share the three places where (and when) you first met, got engaged and tied the knot. They might even tear up while receiving this heartfelt print.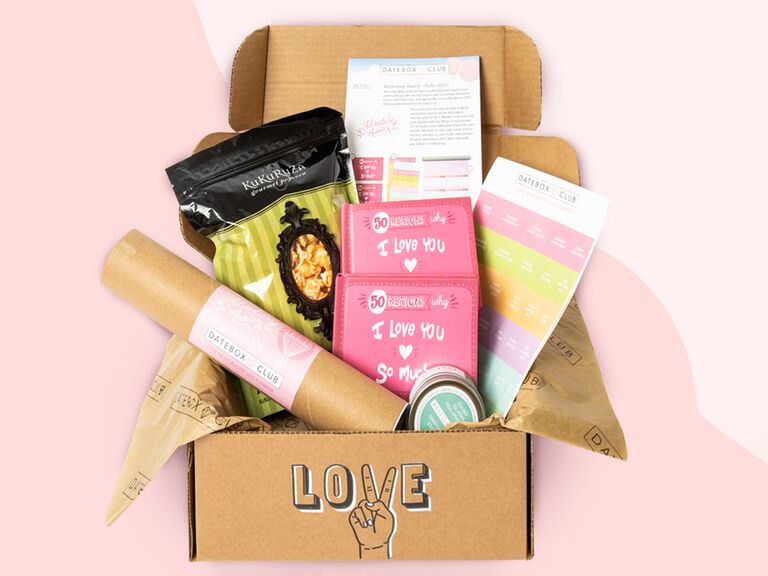 Spice things up with a date night box that does all the heavy lifting for you. For just $42, DateBox Club sends all the supplies required for a special date night activity. And if you want to keep the fun going after your 19th anniversary celebration, the service also offers subscriptions options for three months and longer!