What to Do If Things Go Wrong During Your Honeymoon
"Instead of holding out hope for our luggage every day, I almost would've adjusted quickly into the mentality that our bags wouldn't arrive the entire trip," says one bride.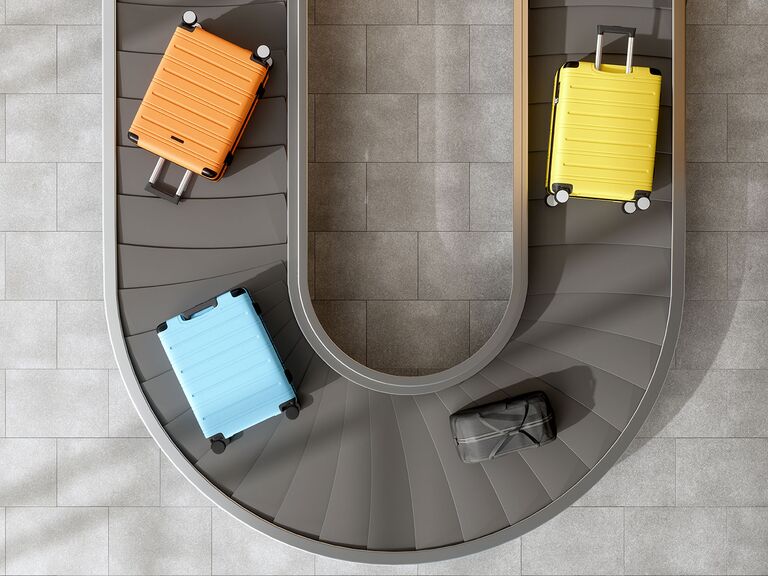 Getty Images
We have included third party products to help you navigate and enjoy life's biggest moments. Purchases made through links on this page may earn us a commission.
Imagine finally making it down the aisle during a boom year in weddings with the promise that soon, you're also headed to paradise for your honeymoon. However, yet another curveball has made its way through the circuit of supply and demand economics. Post-lockdowns and the insular lifestyles that came with those two years, the world is facing a surge in travel, only to be met with unexpected delays, luggage mishaps and flight cancellations. Now, many newlyweds are concerned about the stress that arises from travel-related issues.
In fact, 2022 bride Lauren Buscone faced it herself when she flew to Costa del Sol, Spain, with her husband in July. "We always knew we wanted to go right away after the wedding… to be able to ride that wedding high," she says. "Our honeymoon has been planned and booked since last fall." Their two-week trip along the Mediterranean was somewhat foiled by missing luggage–something many couples are encountering especially as they have multiple connecting flights to reach their destination.
To fly from Boston to Málaga, an off-the-cuff destination in the Andalusia region of Spain, the newlyweds braced for three connecting flights. "When we landed in Málaga, we were so excited and exhausted. We couldn't wait to get through the door of our resort," she recalls. "But we just waited at the baggage carousel… and our bag never showed up. We ended up staying at the airport for three hours, talking to employees who said they would arrive. Finally, we got to a point where we decided to move on. We filed a missing baggage report and met our hotel driver."
Buscone's story isn't unusual considering the sheer volume of travel during the wedding (and honeymoon) boom. Between staffing shortages, industry-wide strikes, compensation demands, and airlines scrambling to fill positions, the scene has been described as pure chaos by even the most seasoned travelers. It's anxiety-inducing for those embarking on the trip of a lifetime.
"We are finding people are taking longer honeymoons, and they're booking in advance, which is important in many destinations where space is so tight," says Piper Fenton, founder of Remarkable Honeymoons. "Between availability, pricing and inflation, the travel industry isn't immune to higher costs. With increased labor costs and fuel costs, travel prices have gone up as well. Some airfare is about 40% up year over year… It's why we recommend you book your honeymoon with a knowledgeable agent. Not only do agents have decades of experience, but those who are Virtuoso affiliates and can offer added perks like resort credits, daily breakfasts, upgrades and more."
In This Article:
What to Consider Before You Travel for a Honeymoon
If you have plans to fly this year, Fenton has one big tip for couples. "I recommend all travelers purchase trip insurance," she says. "We often hear, 'I didn't plan to cancel my trip.' Actually, no one plans to cancel. However, they also don't plan for travel interruptions and cancellations where a night was maybe missed, or a hotel is needed in the event a connecting flight is missed. There's also baggage coverage for delayed or lost luggage, as well as coverage for unforeseen medical or dental mishaps." Read below for more honeymoon tips.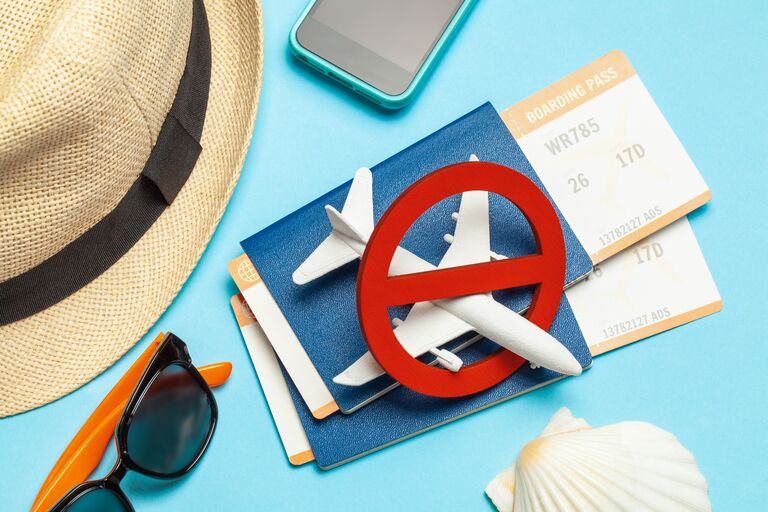 When Booking Flights
Take it from a couple that went through it themselves. "It would've been better if we flew direct," says Buscone, who encourages others to be hyper-aware of the airline's reputation and policies. "Not to throw our airline under the bus," she pauses, "but there are better ones out there." (The couple has yet to receive their luggage.)
1. Book the first flight out. What happens is often airlines get delayed as the day goes on due to flight traffic and the influx of passengers. Consider timing.
2. Fly nonstop if possible.
3. If you have a connecting flight, buffer in layover time to clear passport control. This editor knows an industry contact who recently had a four-hour layover in a European airport. Little did they know that clearing Passport control would take three hours–a record high currently expected across major city airports.
4. Purchase honeymoon or travel insurance.
5. Use credit cards that protect you in the event of delays (and help you acquire points).
6. Explore security expediting services and download the TSA app when flying domestic.
When Packing
A rule of thumb is to pack valuables, travel essentials and other destination must-haves on your carry-on. "I didn't have a single swimsuit, nice shoes or a nice change of clothes," says Buscone. "Thankfully, I did have my beauty products and other essentials, but my husband didn't. He was washing our clothes in our nice five-star resort and I was like, 'OK. I married the right guy.'"
1. Pack efficiently with packing cubes and travel bags.
2. Roll your clothes per outfit to consolidate and plan accordingly.
3. Pack important medications (including doctor's notes) in your carry-on at all times.
4. Separate your travel-size beauty products and makeup for your carry-on.
5. Valuables should travel with you, including designer pieces and jewelry.
6. Don't forget your zen list: noise-canceling headphones, a book or iPad, travel pillow and more. "I also like to bring an iPad, noise-canceling headphones and games to help pass the time," says Fenton.
7. Purchase tracking devices to keep an eye on your valuables and checked luggage.
8. Secure your luggage–especially if you check it. Most luggage options come with combination codes. Don't forget a unique code of your own to prevent theft.
"Never pack valuables in your suitcase," warns Fenton. "In your carry-on, pack at least one change of clothing, a few masks, alcohol hand wipes and snacks… Don't forget essential medications or your travel wallet, which should include your passport and confirmation details. Before boarding, make sure that your airline does not require you to pre-register your credit card to buy incidentals on the flight. Some airlines are restricting people from onboard purchases if they have not completed this online within their reservation."
When Traveling
Things may go wrong on the way to your honeymoon destination–the most practical couples are aware that this is the very nature of travel. "Pack your patience, and by that, I mean to please travel with an open mind," says Fenton. "While our clients call us directly in the event there's an emergency, you may be in a situation where you may not have that option. Planes are full and airline staffers are overtaxed and underappreciated. Therefore, I recommend gifting a Starbucks gift card (or something) to employees. You would be surprised at how unappreciated they are–and how much they appreciate being appreciated."
1. Dress for comfort and style.
2. Bring a change of clothes (or a few).
3. Remember the essentials. Whether it's for sleep or your posture, a handy, compact pillow does the trick in even the most stressful of situations. You'll also want to pack noise-cancellation headphones, a battery pack, and other travel essentials.
4. Automate your travel routine ahead of time. Nothing is more stressful than scrambling on the ground in a sea of confused travelers.
5. Understand the layout of the airport if you have a connecting flight.
6. Pack your patience.
When Facing Issues on the Ground
So you've landed and there's something amiss: a last-minute cancellation lost luggage or a no-show situation with a driver. "Instead of holding out hope for our luggage every day, I would've adjusted quickly into the mentality that our bags wouldn't arrive the entire trip," says Buscone. "We would've totally shifted gears instead of waking up each day, waiting and holding out hope for our luggage. It wasted so much time." Here's how to respond to issues as they arise.
1. Understand your rights and file claims where necessary.
2. Talk to your resort about alternatives and possible solutions. Buscone, for example, went shopping in town and ended up with quite a few resortwear pieces that she can now claim are from Spain.
3. Create a firm and clear action plan for what to do next--together.
4. Make lemonade and enjoy your trip. "Since we ended up purchasing outfits and new things abroad, we had to purchase luggage to bring it back," laughs Buscone.
Honeymoon Travel Products to Consider During the Boom
If you're delayed or you grapple with issues en route to your destination (hopefully neither applies during your honeymoon), we've selected products that could save the day.
Smart Luggage
Trackable luggage is the way forward, especially when luggage delays and lost items have become increasingly common in major airport hubs. As smart tech broadens its influence, users can track where exactly their bags are located with Apple AirTags. What makes this bag from Samsara unique is that it comes with an actual compartment, concealed away, for AirTags; plus, it's durable and made to endure against those checked luggage beatings.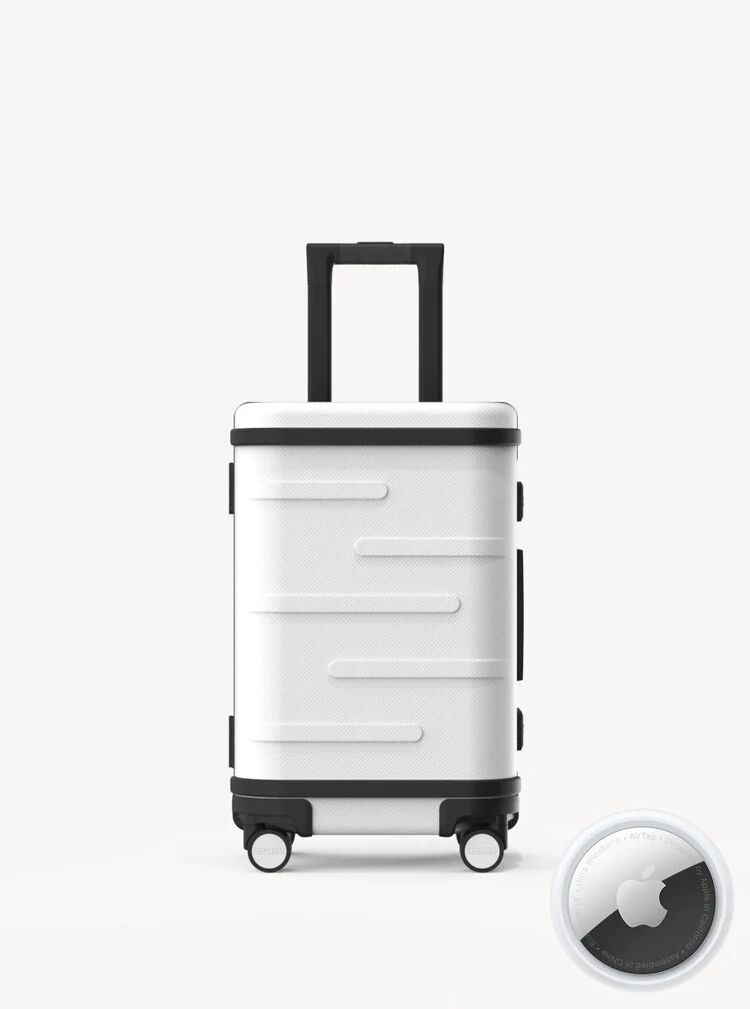 A Durable Travel Pillow
If you're sensitive to light, noise and all the activity common to airports, this pillow has been described by users as "soft and supportive" and "super comfortable." It's a must-have for trains, planes and automobiles–and especially when facing travel delays.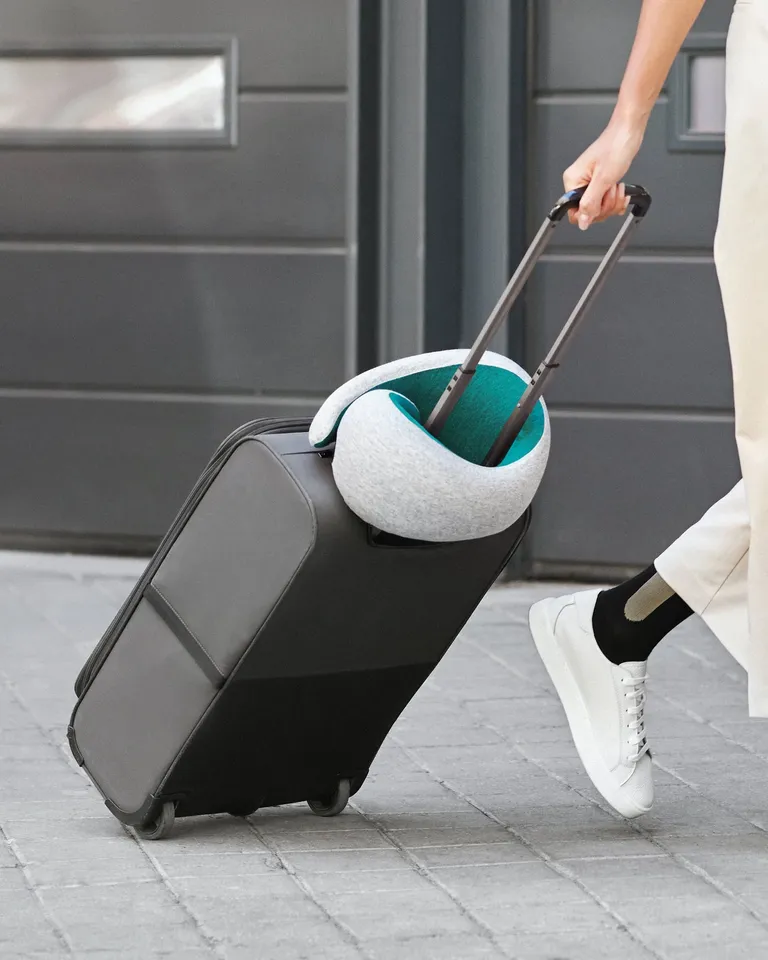 A Weekend Bag
If you're enjoying an extended honeymoon, you can pack strategically with your carry-on. This option from Calpak not only houses everything from iPads to hygiene kits but also backup outfits and your must-have items. It even comes with a luggage trolley and a separate shoe compartment. Say hello to your Mary Poppins tote.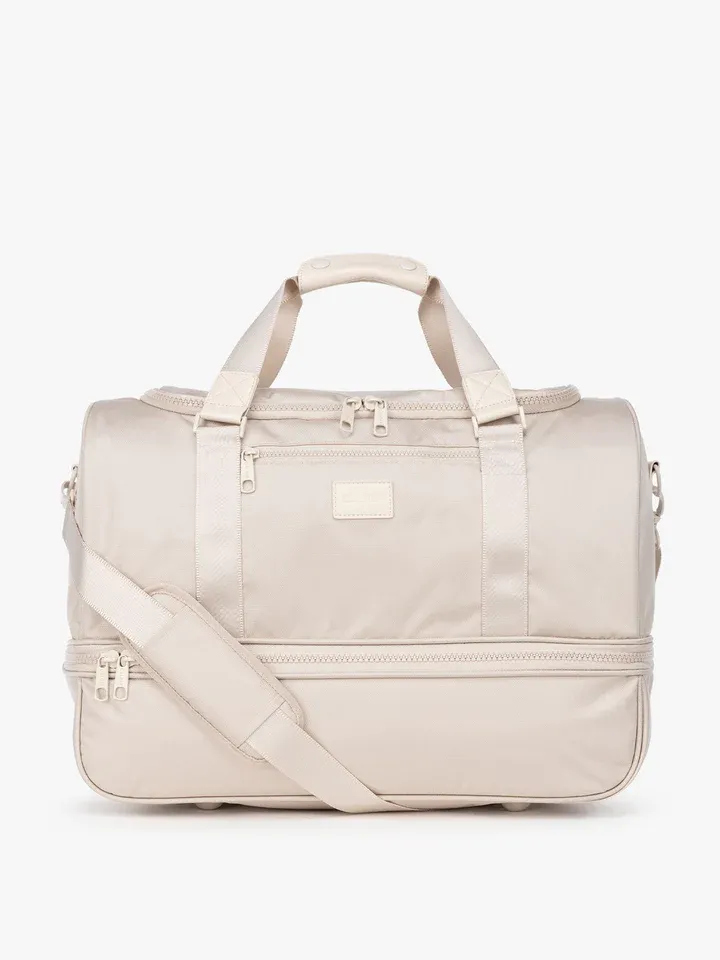 Multi-Purpose Liquid and Pill Packs
Hexagonal and utterly adorable, it's no wonder these TSA-compliant capsules from Cadence were also selected for The Knot 2022 Registry Awards. The tiny and sturdy capsules are 100% non-leaching, chemically resistant (hello, AHAs and BHAs), and leak-proof. Plus, the magnetic edges keep them tidily stacked together. Start with six and create your hive.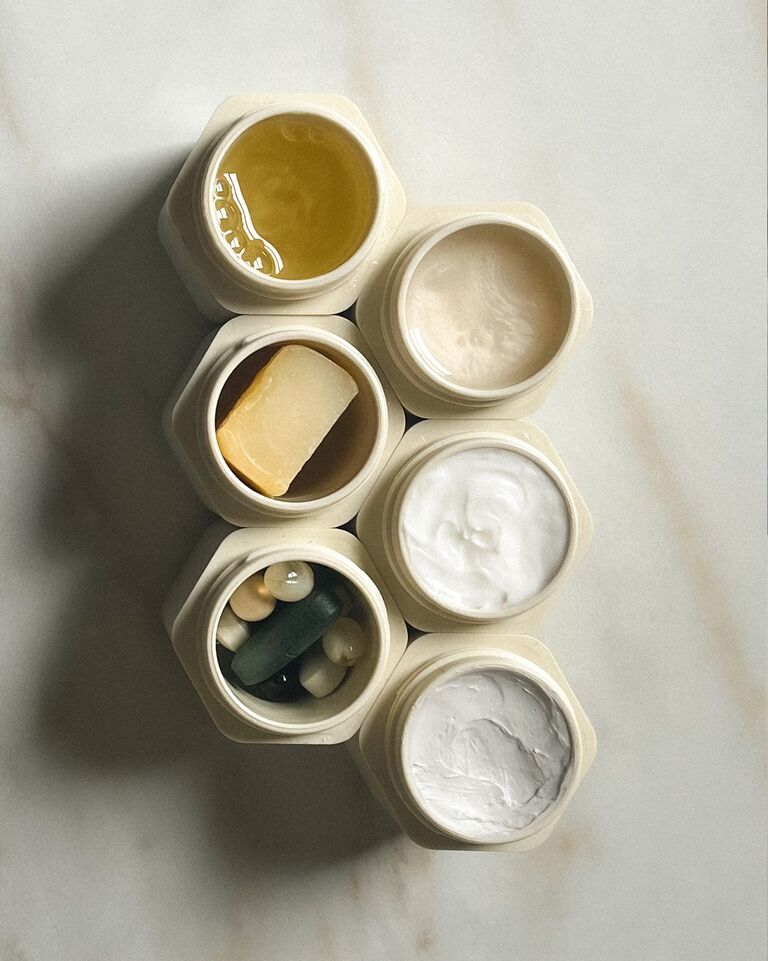 A Multi-Functional Cosmetic Case
If you plan to go from a day of travel straight to your resort shower, this all-in-one cosmetic case is for you. Marketed as spill-proof and TSA-compliant, this compact product expands with a hanging option, making it easy to tote it from one destination to the next. Throw it into your carry-on and thank us later.
A Dental Kit
Worst case scenario, you're stuck in the airport for longer than expected. Between coffee refills, your dental kit (which you tossed into your carry-on) will be useful. Bonus points if it tastes like cake to keep the wedding festivities going. This set comes with two Cocobrushes (one for you, one for your partner) and four floss flavors. Plus, it includes a bath fizz, which you already knew to store for later.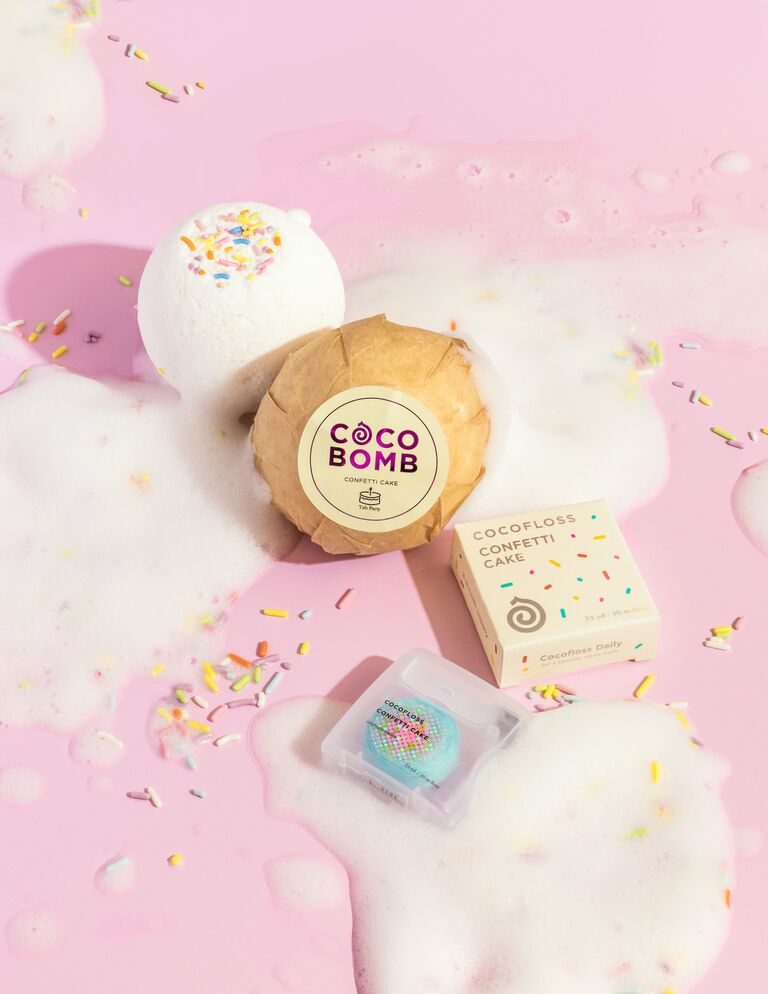 Portable Charger
Source power for your electronic devices while you're waiting at the terminal or heading to your hotel. This portable charter is ultra-compact and will take you to 100% battery power in no time.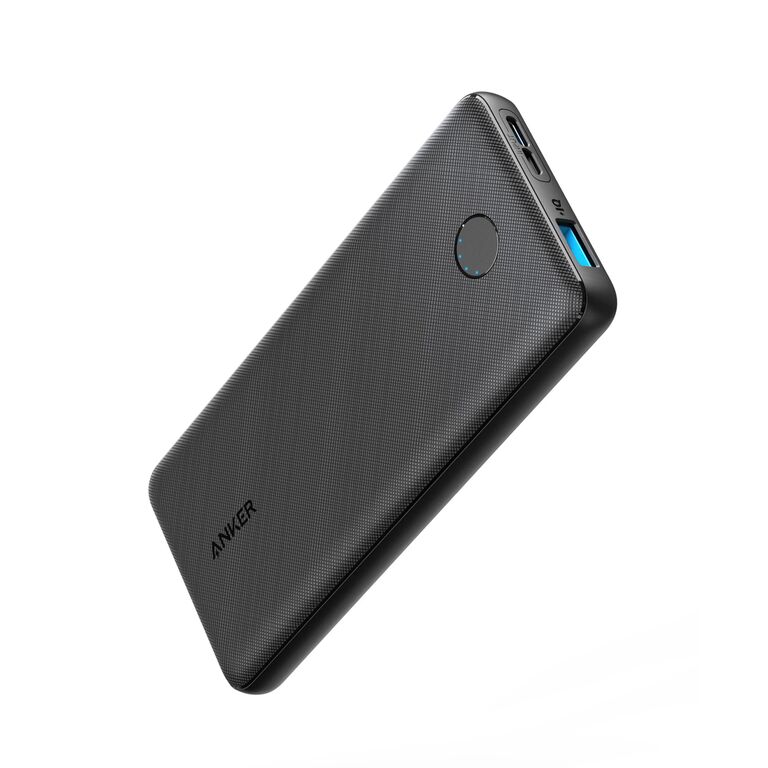 Water Bottle
Stay hydrated throughout your trip with a large water bottle. (Don't forget to empty it before you go through security).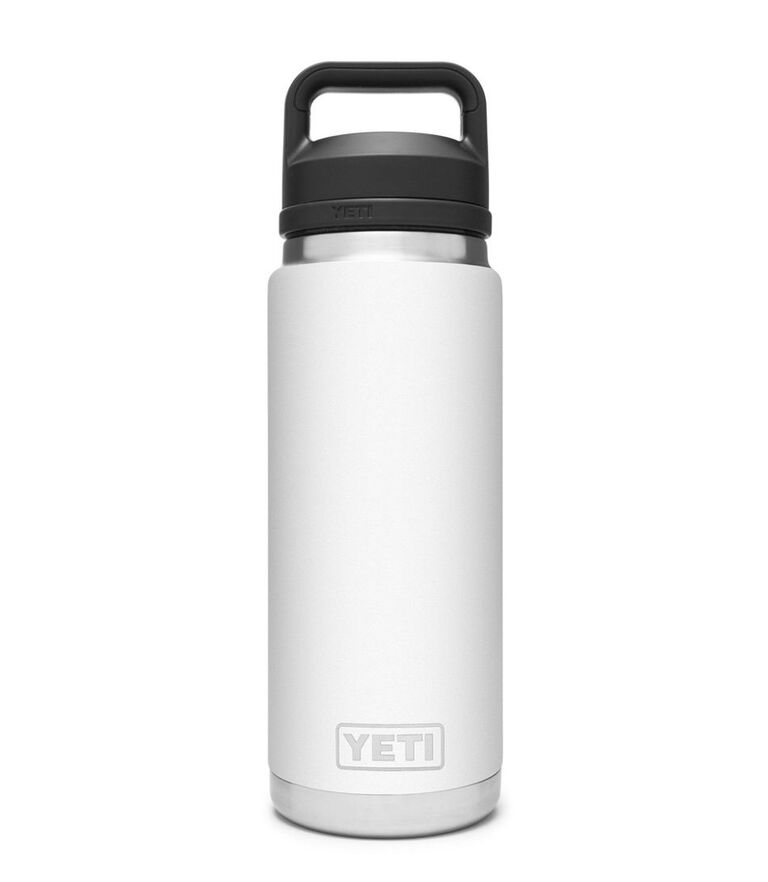 A Honeymoon Journal
We may be biased, but we like to think we're the name that comes to mind for this special item. For couples embarking on the honeymoon planning process, our journal is a pick that will help you ideate and make memories together.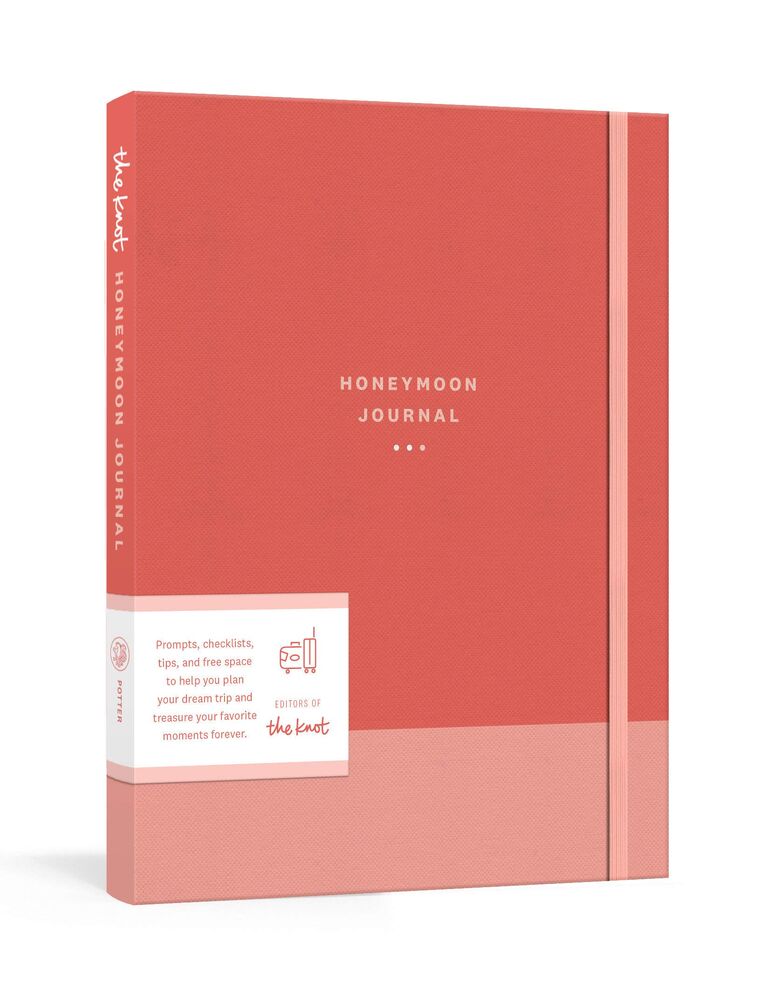 A Hat Clip
You're so excited to sprawl out on the private beach that you packed a Panama hat as a carry-on item. But without smushing or hurting the structure of your hat, this handy-dandy clip is a magnetic and easily-accessible option that tastefully drapes over your carry-on or duffel.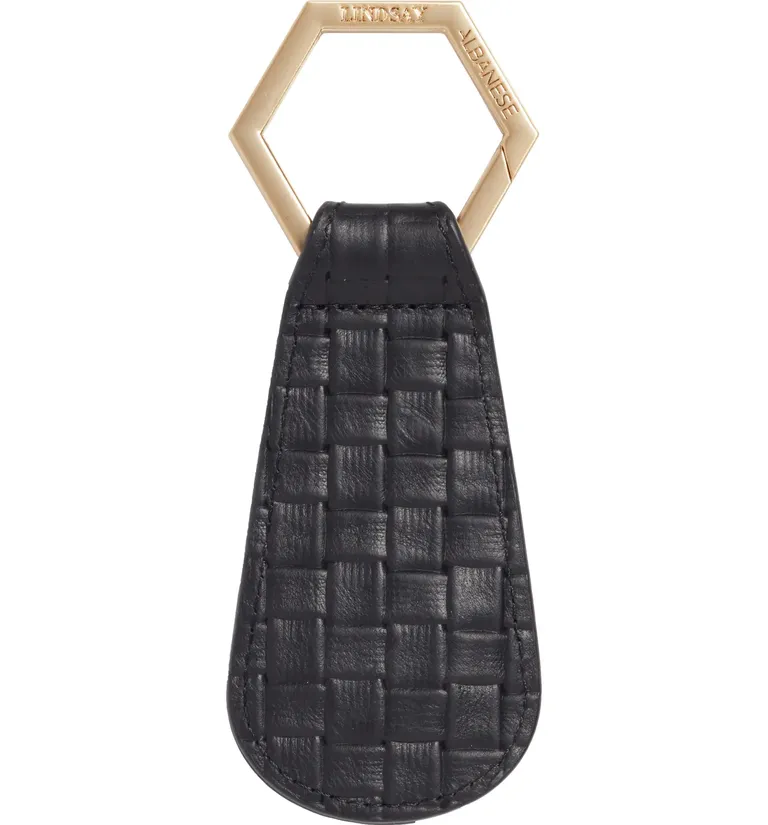 A Luxurious Blanket Set
Airports and airplanes are cold. Bundle up in style with this cashmere travel set, which comes with socks, a blanket and silk accessories to keep you comfortable–wherever you travel.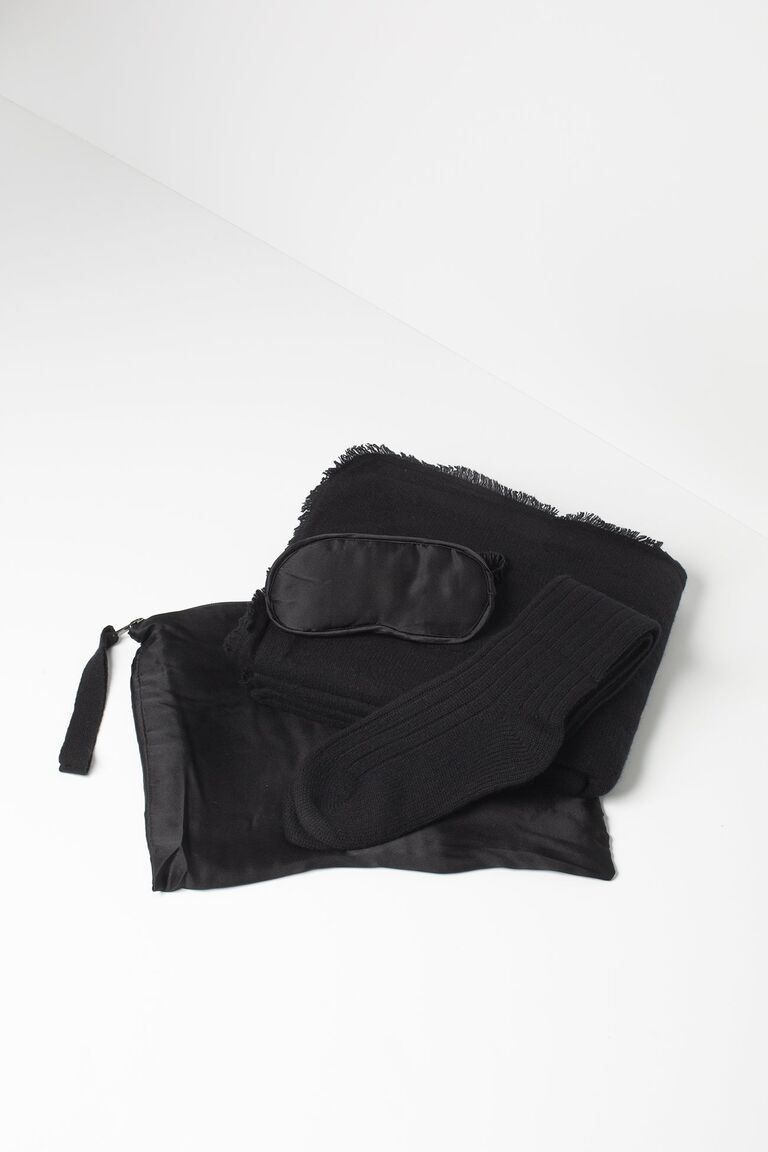 Noise Cancellation Headphones
Drown out the sound of screaming (wailing?) fellow passengers with a pair of sturdy headphones. While some sound enthusiasts swear by padded headphones to do the trick, AirPods also do the trick. Pick your pleasure and play that podcast.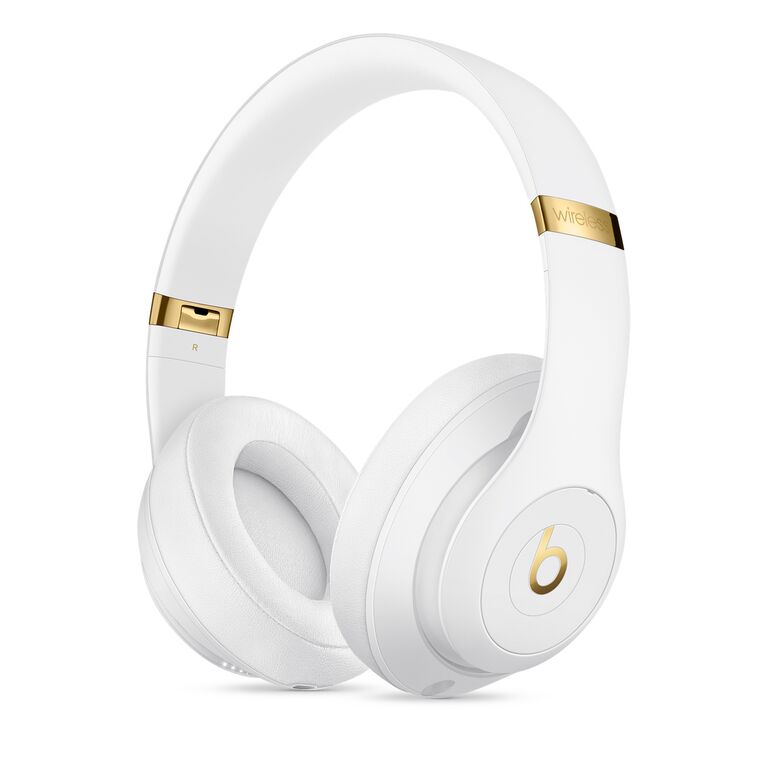 A Delicious Scent
If you're delayed and unable to access a comfortable place of rest, chances are you'll need a strong scent to keep you feeling somewhat clean. Skylar's beloved clean-beauty fragrances come in adorable travel-size packs for the convenience of tossing one into your carry-on.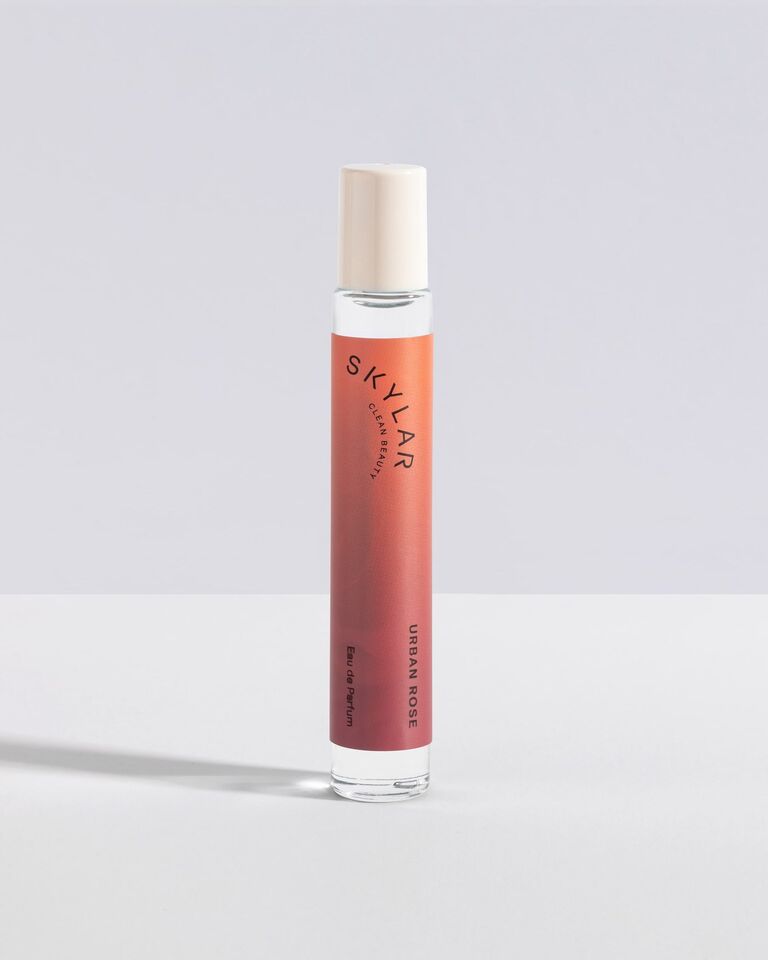 Portable Diffuser
File this one under extra (but necessary). Planes and airports can get incredibly drying, which is where this tiny-but-mighty device comes to the rescue. If you're delayed or simply in need of a spa experience, diffuse away the stress of travel with this limited-edition portable diffuser from Saje Wellness.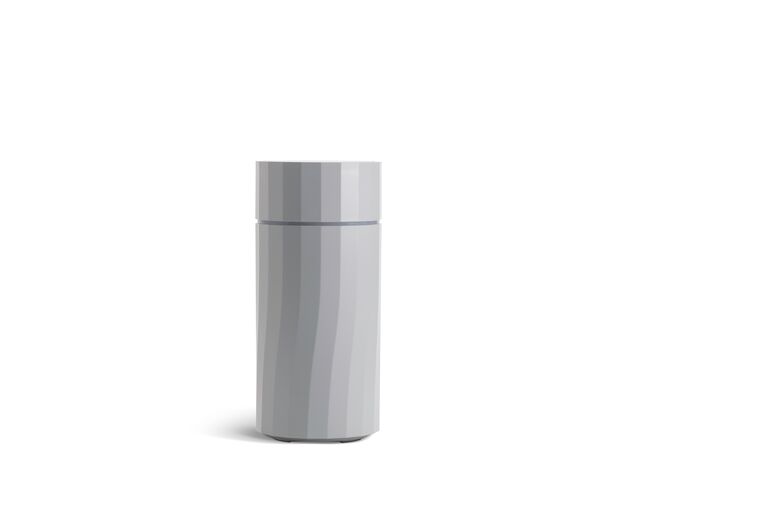 A Great Face Mask
Soothe the stress of eventful travel with a spa-like facial. Your in-flight (or resort arrival) routine just got a lot more luxurious with this hydrating face mask that goes through a 21-day fermentation process. Infused with ingredients like ginseng and evening primrose, your skin will emerge hydrated and plump for your honeymoon pics.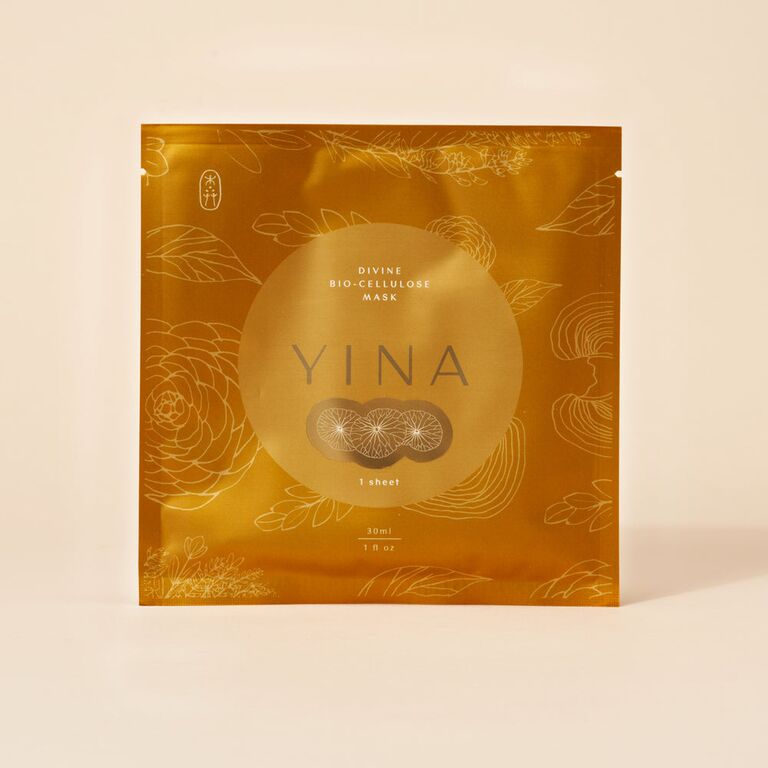 A Breakout Patch
Greeting passport control with a fresh zit sounds far from enticing. Between masks and the natural stress of waiting in exhausting lines, you could face a breakout or two on your way to paradise. Fight unruly breakouts and acne with these handy spot patches.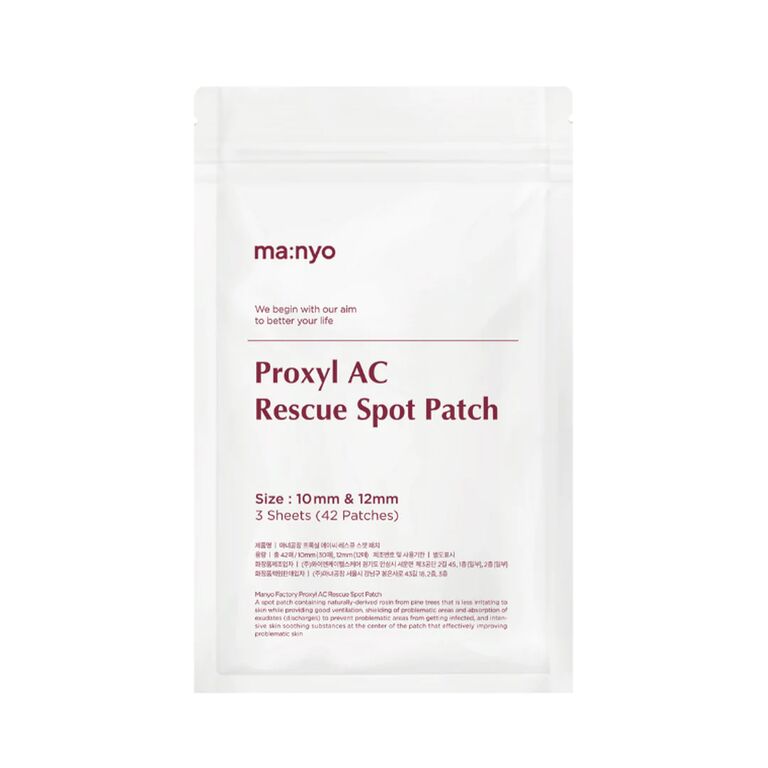 Apps to Download Before You Travel
Preparation is key and you'll be grateful you had these apps pre-downloaded on your phone before stepping foot inside the airport.
CLEAR
Bypass exhausting domestic airport lines with CLEAR. The security system allows users to bypass lines with biometric scanning technology that relies on your fingerprints and iris imagery to confirm your identity. Saving time, however, comes at a cost, especially if your airport accepts CLEAR Reserve, a service where you can book your slot in advance.
FlightAware App
During the travel boom, this app has been lauded as one of the most reliable systems to show real-time delays and cancellations. Download it before you travel to keep an eye on your schedule. Ads are part of the free experience, but you can pay to remove them.
MyTSA App
Another must-have travel app of the year, the MyTSA app allows you to check your airport's patterns in advance, look up TSA checkpoint wait times, add your own notes for others, and request assistance from the actual folks who run security.