The Best Hotel Proposal Ideas for a Destination Engagement
We've included some hotel proposal packages, too.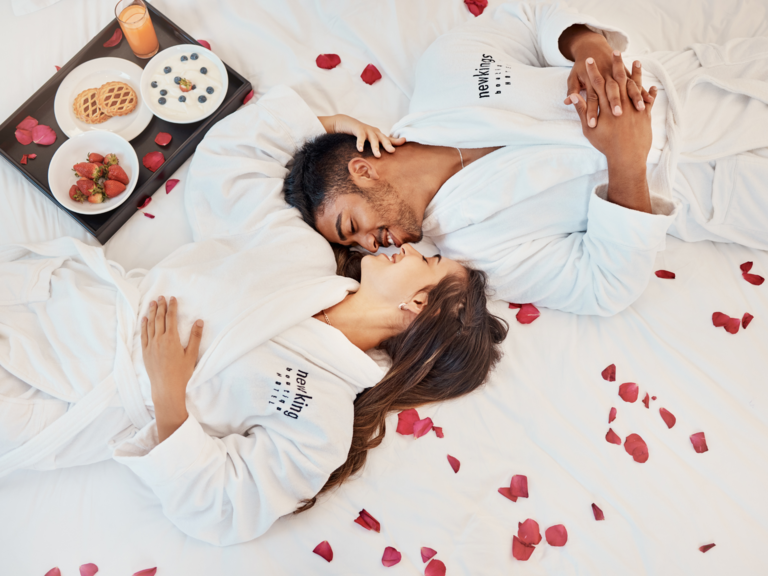 Photo: PeopleImages / Getty Images
If you're planning on taking an engagement vacation and are looking for hotel proposal ideas to pull off a romantic engagement, you've come to the right place. Whether you and your partner plan on heading to the West Coast to spend some time on the beach or taking a trip down South to visit a theme park or two, we have proposal ideas for you. We tapped destination proposal planners Michele and Marvin Velazquez of The Heart Bandits for some ideas for proposing in hotel rooms and using resort amenities. The SoCal-based experts boast more than a decade of proposal planning experience.
If you'd rather reserve a hotel proposal package, we rounded up eight hotel proposal packages from around the world to take the research off your shoulders so you can focus on the ring at hand–you can thank us later.
In this story:
Eight Romantic Hotel Proposal Ideas
Hotels are great venues for engagements as there are many ways you can personalize your stay to make your proposal experience special. Whether you'd rather keep things private with an in room proposal or use the hotel's property, here are a couple of romantic hotel proposal ideas and hotel room proposal ideas that'll impress your partner.
1. Decorate Your Hotel Room
If you decide to keep your proposal inside your hotel room, decorating it is a surefire way to make it both memorable and personal. "While you're out, have the room completely decked out with rose petals, candles and framed photos of you and your partner to reminisce on your amazing journey together," explains Velazquez. Whether or not you have a friend or family member help out with this or do so ahead of check-in without letting your partner in on your activities is your choice.
2. Fill Your Hotel Room With Balloons
Since a proposal signifies that you see your relationship with your partner going up, filling your hotel room with balloons is a festive way to decorate for when you ask them to keep going up with you. "The balloons can even have photos attached to the bottom," adds Velazquez. Adding photos helps personalize your engagement–we'd recommend adding a photo from every date (if you have them) or those from different times in your relationship to make it more sentimental.
3. Hire a Private Chef
Although you could opt for room service for an in-room proposal, hiring a private chef would take your moment to the next level. "If the room has a kitchen, you can come back to the room with a romantic table for two ready with candles and a private chef there ready to cook up a delicious meal," says Velazquez. Make sure to inform the chef of your partner's favorite dish. Or, you could have them recreate the meal you two shared together (if you can remember it).
4. Take Advantage of the Patio
Many people overlook their hotel room's patio when planning their proposal, but you shouldn't. If space allows you can "take your partner to the patio in the evening and have a projector ready to display a slideshow of your favorite memories together," suggests Velazquez. You can position a couple of cushioned chairs next to each other (if there aren't any already there). Test your slideshow prior to the big day to ensure you don't encounter any technological glitches.
5. Incorporate a "Marry Me" Display
You can compliment the moment you ask your partner to marry you by adding a "Marry Me" display to your room. Whether you opt to add large letters lined up next to each other or handwrite a sign on a piece of paper that's your partner's favorite color, the extra emphasis on the question will not only be more memorable but also look nice in the backdrop of your engagement photos. For even more romance, "you can fill the hotel room with love messages from you to your partner," says Velazquez.
6. Share a Meal on the Beach
If your partner is a big beach fan, travel to a beach location and incorporate a beachside dining experience into your special moment. Whether or not you decide to book a proposal package that includes a beachside meal, or you decide to buy a blanket and your partner's favorite food to keep things more casual, the beach can be a very romantic place especially at sunset. If you decide to go the route of bringing your own meal, check in with the hotel first to make sure they don't have any rules or restrictions against food on their beach ahead of time and/or make them aware of your plans.
7. Host a Movie Night
For a romantic hotel room proposal, host a movie night with a twist, decorate your room to look like a cinema. During this time, you can send your partner out to a store or arrange for them to have a date with a friend while you get ready. Then when your partner arrives back in the hotel room, you can greet them with a "ticket" to their favorite movie which you'll have queued up on the television. You can arrange room service to bring your partner their favorite movietime snack and have the ring set on the plate.
8. Head to the Hotel Restaurant
Odds are that the hotel you'll be staying at will have a restaurant or two that you can use to pull off a magical proposal. Tell your server what your plans are so they know how to course out the meal (if you're not saving the question for dessert). You can even ask them to snap a photo or two if you don't feel comfortable asking another diner at a nearby table.
Eight Hotel Proposal Packages to Make Planning a Breeze
From those with live mermaids to those that include a beachside meal, these hotel proposal packages will make your proposal a magical one.
Mermaid Proposal Package at B Ocean Resort in Fort Lauderdale, Florida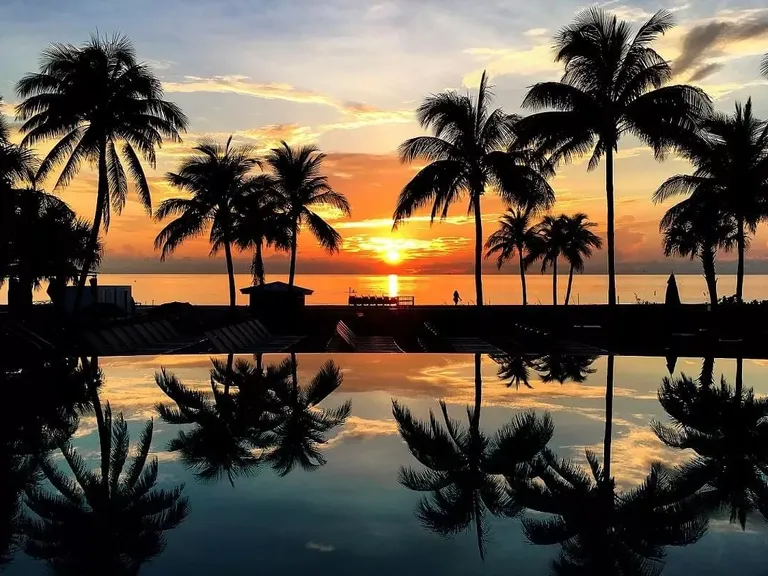 Take your proposal under the sea with the Mermaid Proposal Package at B Ocean Resort in Fort Lauderdale, Florida. Starting at $300, you can pop the question with the help of the resort's Mermaids and Aquamen holding up a proposal sign during one of the resort's live shows. If you want to invite your friends and family to experience this special moment, the resort can reserve up to 20 VIP seats. The package also includes a bottle of prosecco which you can celebrate with after hearing the magic word. To book this package and for any questions, send an email to Restaurant.Reservations@BOceanFortLauderdale.com
"Say Yes To Forever" Package at Waldorf Astoria Monarch Beach in Dana Point, California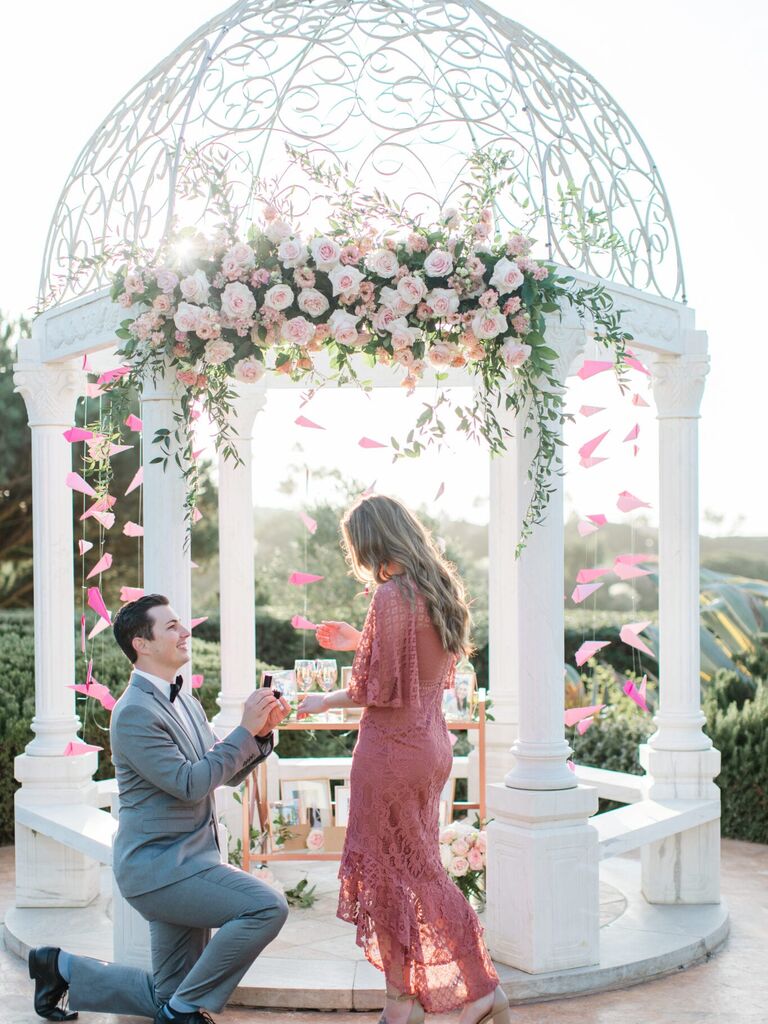 For those looking to splurge on a hotel engagement package, the 'Say Yes To Forever' Package at Waldorf Astoria Monarch Beach is it. Starting at $5,000, this signature package includes two glasses of champagne, florals in your partner's favorite colors, a photographer and exclusive access to the resort's botanical garden. When you reserve this package, you have access to a dedicated proposal planner partner from The Yes Girls.
"Happily Ever Henderson" Package at Henderson Beach Resort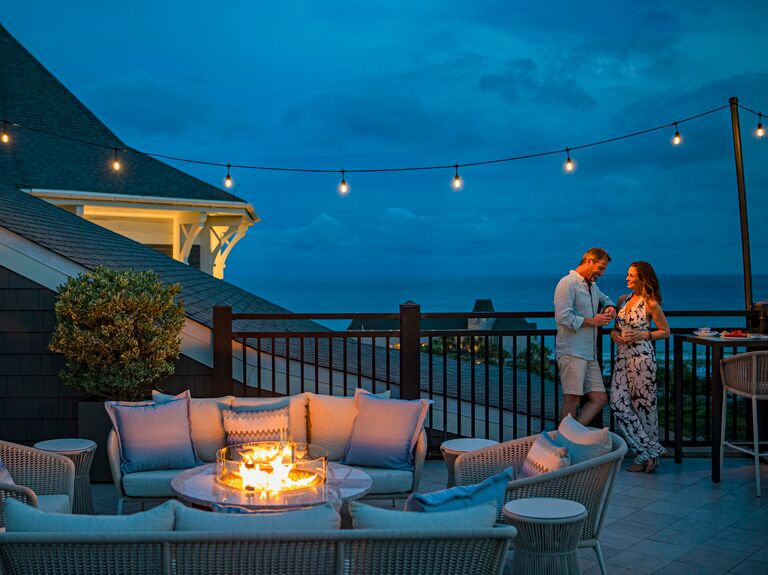 If a luxury proposal package is what you seek, head to Henderson Beach Resort in Destin, Florida. The great thing about this package is that it is customizable so you can pick the elements that best suit your style and leave out those that don't. For a package with a starting rate of $6,000, you'll receive a stay at the resort's 1,226-square-foot Hagermans Suite, a hidden photographer, a "Marry Me" light up letter sign, a couple's massage and a VIP "Toes In The Sand" private beachside dinner with a dedicated server serving dinner, dessert and drinks.
Four Seasons Hotel Fireworks Proposal Experience x Tiffany & Co. in St. Louis, Missouri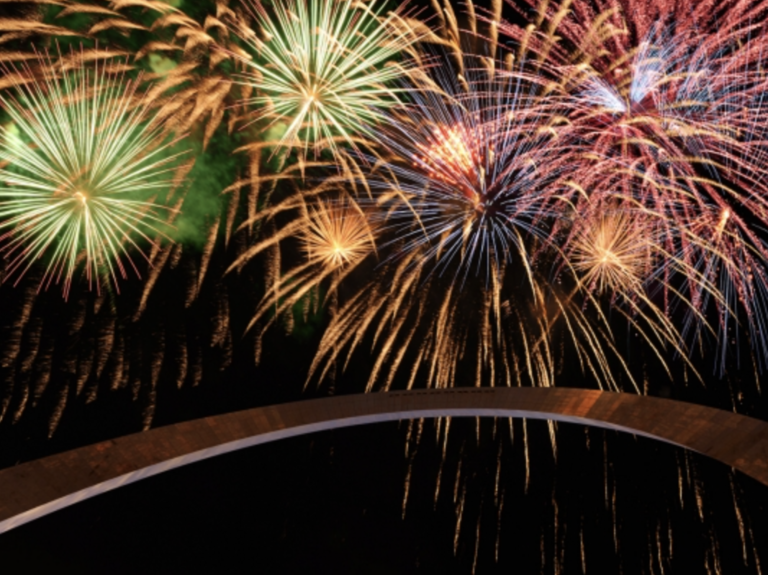 If you felt instant fireworks the first time you met your partner, it's only fitting to have them present at your engagement–and, the Four Seasons Hotel St. Louis understands that. As part of this proposal experience, you'll have access to a private consultation at Tiffany & Co. to help you pick out the perfect ring which can be delivered to the hotel the day of the proposal so you don't have to worry about misplacing or breaking it ahead of time. The night of the proposal includes a table for two topped with a bottle of Champagne and two Tiffany & Co. crystal Champagne flutes that can be kept as a souvenir. Then, you'll head to the hotel's rooftop and watch fireworks overlooking the city's Gateway Arch (which you coordinate ahead of time with the hotel's events team) while you pop the question. A stay at the hotel isn't included, but can be added for an additional cost. For questions about this package starting at $4,100 (not including the cost of the ring), you can contact the hotel's events team at 1-314-881-5800 or send them an email.
"The Picnic Proposal" Package at Chatham Bars Inn in Cape Cod, Massachusetts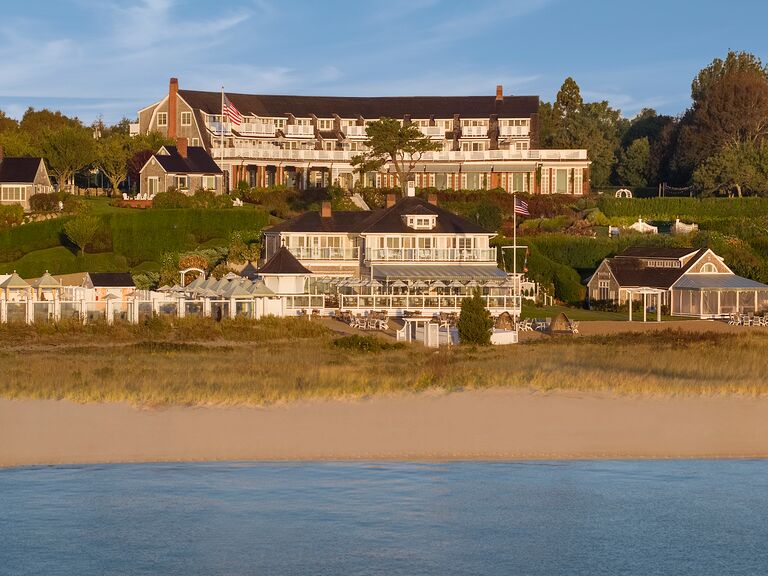 For a simple yet sweet picnic proposal with a twist, consider The Picnic Proposal package at Chatham Bars Inn. This package (starting at $2,695.95) includes a two night stay at the Inn in addition to a bottle of Veuve Clicquot, a bouquet of flowers, a charcuterie board, a bouquet of flowers and some candles. Although the beach is a popular location for this package, you have coordinated this set up to be placed at other locations around the resort including the South Lawn, the Harbor View Lawn or the clambake pit. You can book the package online and/or contact the resort via phone 1-508-945-0096 for any questions.
"Love Letters" Package at The La Salle in Chicago, Illinois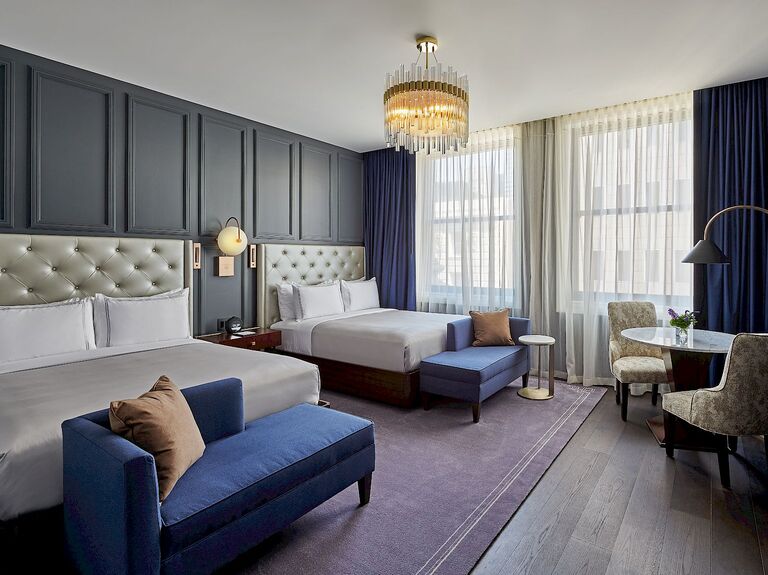 This proposal package is perfect for writers, especially the ones who specialize in love letters. If that sounds like you and your partner, consider the Love Letters package at The La Salle in Chicago, Illinois. What's unique about this package is that it begins before you arrive at the hotel. After booking, you'll coordinate a time to meet with the writers at Poems While You Wait who you will tell your love story. Following your meeting, they will take that information and turn your love story into a newspaper-style memento that you will receive in a frame upon arrival to share with your partner as you get down on one knee alongside champagne and chocolate-covered strawberries.
"Pop The Question!" Package at Calabash Cove Resort & Spa in St. Lucia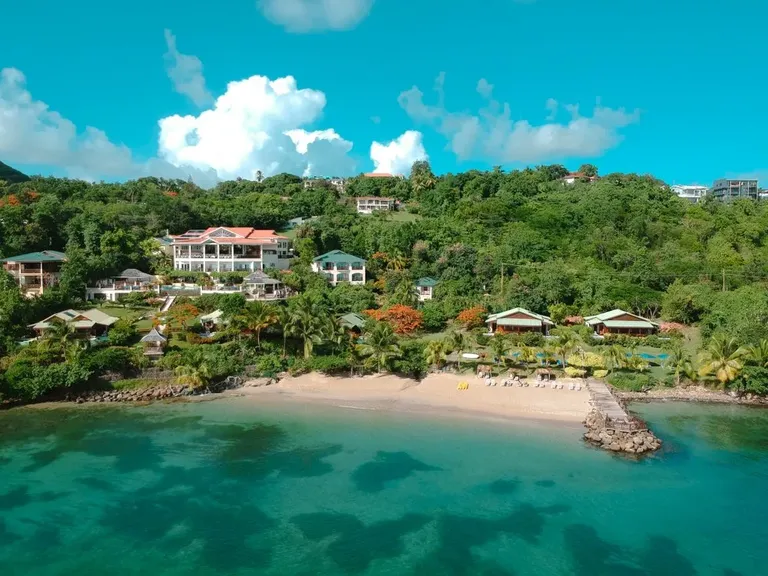 Take a romantic trip to the Calabash Cove Resort & Spa in St. Lucia with the Pop the Question Package. This package includes a five night stay in a Swim-up Junior Suite, an all-inclusive plan, an island romance couples massage and turn down service with chocolates and champagne. To contact the resort, you can chat with a team member over the phone by calling 1-800-917-2683.
"Propose in the Land of Fire and Ice" Package at Hotel Ranga in Hella, Iceland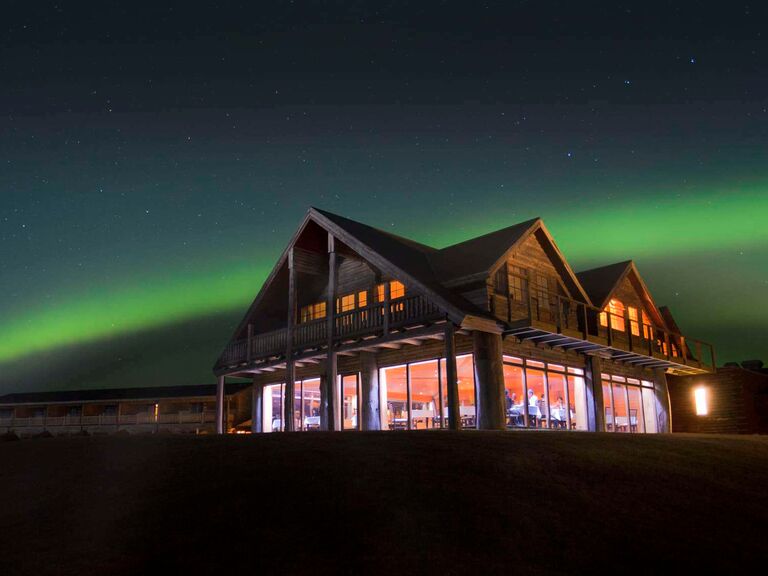 If seeing the northern lights has been a bucket list item for you and your partner, make your dreams and proposal dreams come true with the Propose in the Land of Fire and Ice Package at Hotel Ranga. This package includes many components, but its highlights are the helicopter ride and access to the stargazing observatory (weather permitting). Whether you're thousands of feet in the sky or enjoying the room together, this package is a solid option that will light up your partner's face.