How to Attend a Wedding Alone
No plus-one? No problem.
by Ivy Jacobson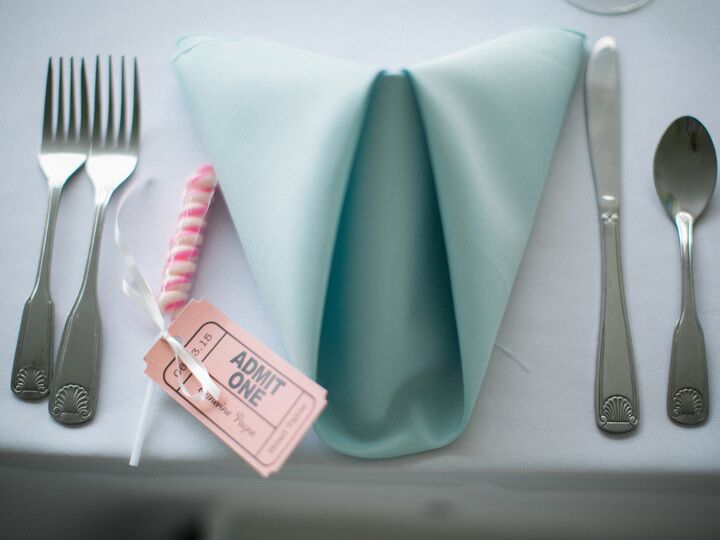 photo by
Clarence Chan Photography
If you get invited to a wedding without a plus-one, your first thought might be to send a gift and call it a day—especially if you're worried about being stuck alone at a random table at the reception. But don't worry—to make the most of attending a wedding solo and how to have a good time, check out our tips below.
1. Don't panic.
You finally get the invitation in the mail from your old childhood friend, but you notice your name isn't followed by "and guest" on the envelope, realizing you weren't given a plus-one—but don't panic. This shouldn't be a reason to decline. Weddings are a great way to meet new people and it's absolutely possible to have fun flying solo. It's also important to support your friend—there's a reason she invited you. 
2. Look fierce. 
Get your glam on—when you feel confident, it's easier to act confident. Go into the wedding feeling like your best self—it'll help you enjoy the celebration and come out of your shell. You never know who you may meet!         
3. Avoid being glued to your phone.
It's tempting to pull out your phone when you feel uncomfortable, especially when you're in a crowd. But to make the most of a situation, you should really unplug. This will make you much more approachable and make it more likely for someone to strike up a conversation. It'll also allow for some great people watching.
4. Make friends with your tablemates.
It's likely a few people at your table may be feeling as awkward as you do. You can help everyone enjoy the evening and open up by being prepared with some topics of conversation to engage the group. A few easy ideas include how you know the couple, a favorite wedding tradition or funniest wedding story. 
5. Explore.
If you have to travel for a wedding, treat it like a mini-vacation. See the sights, try new restaurants, read a book outside and snap photos. 
6. Dance in group numbers. 
As lame as it sounds, get yourself onto the dance floor for group dances like the Cupid Shuffle. This will get you up, moving and interacting with others without the awkwardness of joining strangers on the dance floor or half-dancing alone on the sidelines. Once you're out there, you'll have a newfound dance floor camaraderie, which'll keep you dancing all night.
7. Have fun.
You're here to celebrate love and someone you care about, so give yourself permission to have some fun. Remember: You're never as awkward as you feel, so let loose and don't take yourself too seriously. It's a party!