The 68 Best Wedding Gift Ideas This Year
Shopping around? We've got you covered.
We have included third party products to help you navigate and enjoy life's biggest moments. Purchases made through links on this page may earn us a commission.
Coming up with the perfect wedding gift isn't always easy. To put it plainly, different people like different things. That's why soonlyweds take the time to create personalized wedding registries—and a couple's wish list is always the best place for guests to start their search. (Psst: If your couple is registered with The Knot, you can find their wish list here.) But sometimes, wedding guests need to look elsewhere for wedding gift ideas. When you're in a pinch, you can rely on this list of the best wedding gifts. 
Engaged and ready to register? This inspiration isn't only for guests. We've searched high and low for wedding gifts couples love, from the traditional stuff to unique presents you won't see in a department store. Use The Knot Wedding Registry to add items (from anywhere!) to your curated wish list.
In this article:
For more gift advice, check out our complete guide to wedding gift etiquette. We can also help you figure out your wedding gift budget in a few easy steps. And for more gift ideas, check out the latest winners of The Knot Registry Awards.

Classic Wedding Gifts
Traditional gifts, like serveware and appliances, are some of the most practical presents. They're also the gifts most frequently added to couples' wedding registries. If the soonlyweds have already registered for the type of gift you have in mind, grant their wish and buy them exactly what they picked out—they'll be overjoyed. If they haven't registered for classic wedding gifts, it might be because they already have those things. Use your knowledge of the couple, plus any clues from their wedding registry, to get them something they still need. When in doubt, turn to this list of timeless (but still creative) wedding gifts that'll round out their home or upgrade their old gear. Then, keep scrolling for more unique wedding gift ideas and inspiration.
1. iRobot Roomba E5 WiFi-Enabled Robotic Vacuum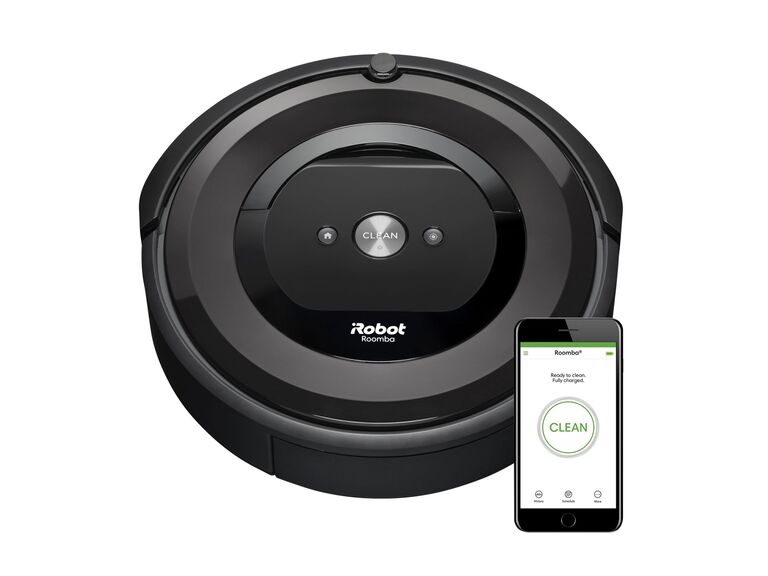 Couples can't get enough of this iRobot vacuum. Seriously—it's one of the top wedding gifts. That's because its smart sensors fully automate cleaning. The gadget glides over carpet, tile and hardwood floors with ease, sucking up dirt, dust and the vacuum's specialty: pet hair and dander. With the help of an app, it even suggests extra cleans during pollen or shedding season. Whether the newlyweds have allergies or a very furry feline, this classic wedding gift may just change their life. Welcome to the future, friends.

2. Libbey Signature 12-Piece Assorted Wine Glasses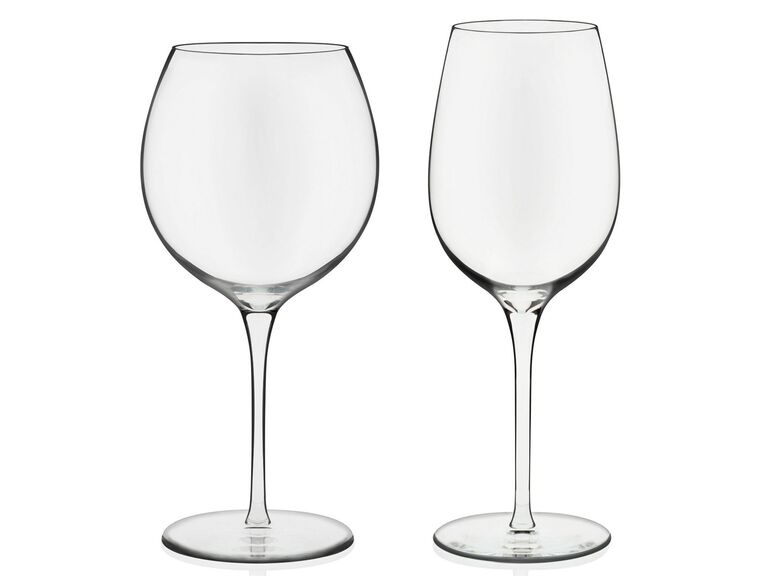 Backup wine glasses are never a bad idea. This essential set comes with six red wine glasses and six white wine glasses. That's enough for entertaining their parents or their closest couple friends.

3. KitchenAid Pasta Press Attachment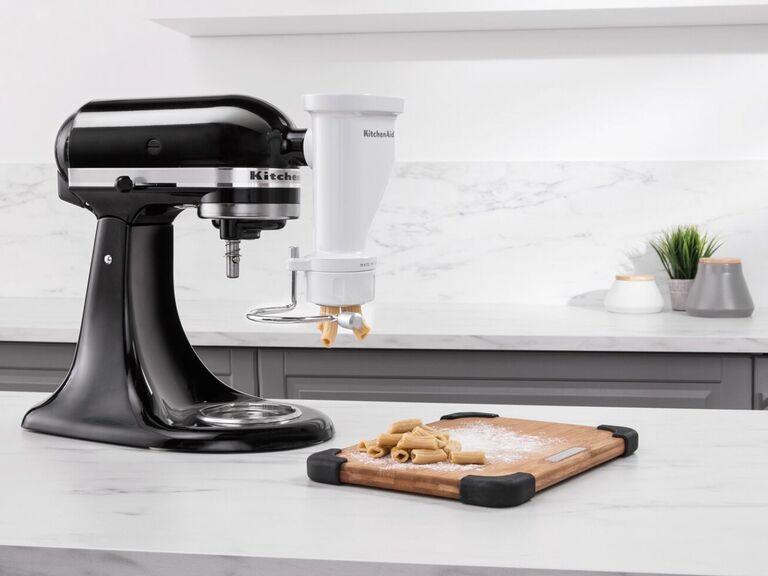 If someone already snagged the KitchenAid stand mixer (aka the most classic wedding gift of all), surprise the couple with a fun attachment that'll make their machine that much better. This pasta press will turn them into noodle masters in no time.

4. Smeg 2-Slice Toaster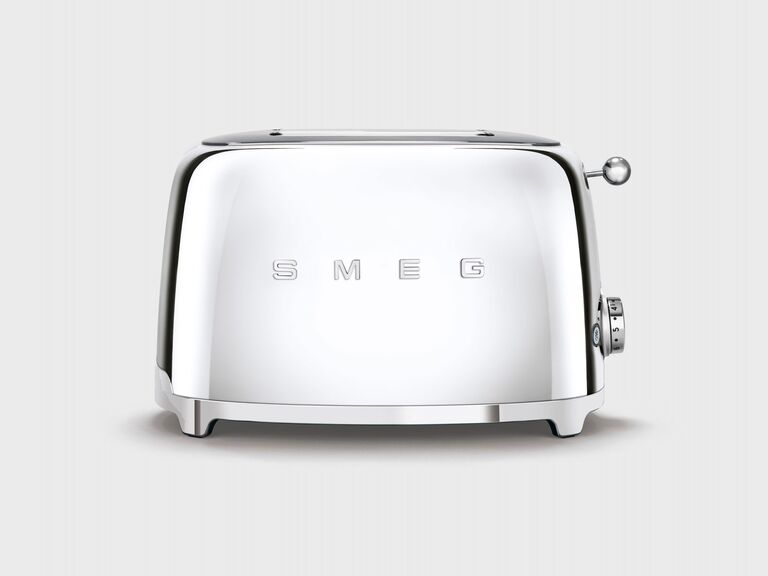 This isn't a regular toaster. It's a cool toaster. Smeg's vintage-inspired designs turn basic kitchen essentials into chic, Instagram-worthy home decor. If the couple is itching to replace their starter gear, this high-end appliance will be a welcome upgrade.
5. Our Place Drinking Glasses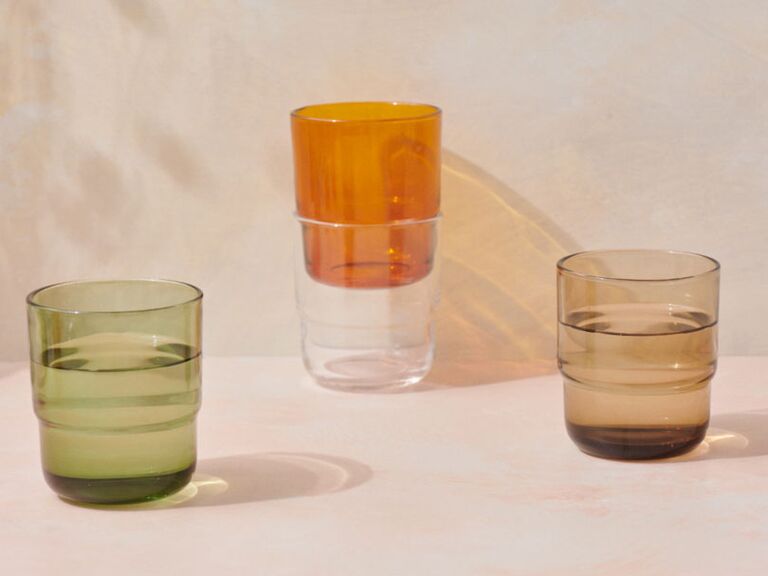 Tinted glass tumblers are effortlessly stylish and undeniably versatile. These cups are dishwasher safe, microwave safe and suited for all sorts of drinks (and snacks). Plus, the earthy colors are totally on trend. Better yet, the glasses stack for aesthetically pleasing storage.

6. Artifact Uprising Wood Wedding Quote Box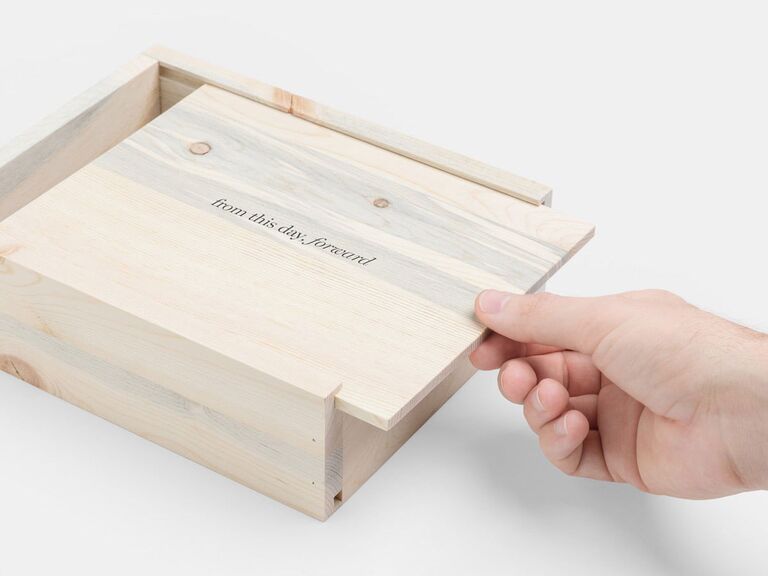 Here's a timeless gift they probably didn't think to register for: a beautiful keepsake container meant for storing wedding mementos. This box is made from reclaimed wood stamped with the phrase "from this day forward." It's the perfect home for photo prints and other wedding souvenirs.

7. Hamilton Beach 4 Qt. Ice Cream Maker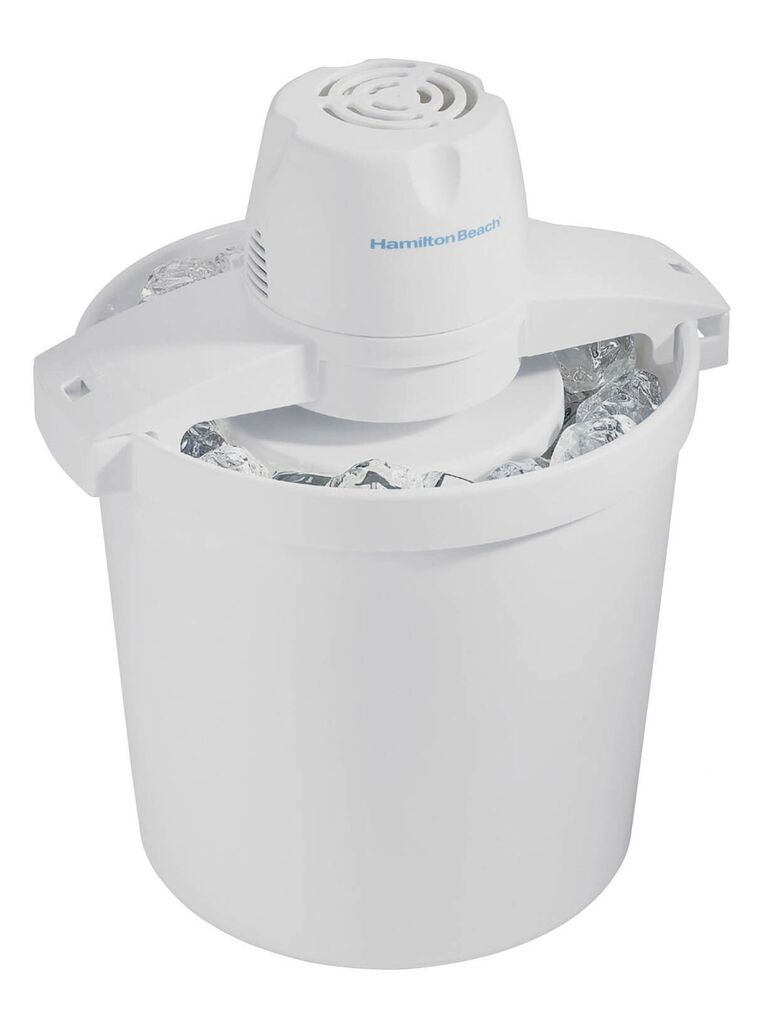 If their kitchen is already well stocked, it's time to think outside the box. This ice cream maker is a creative wedding gift that still falls into a classic category (appliances). It comes with 20 different recipes for simple and sweet DIY desserts. 

8. Cuisinart 20-Piece Deluxe Grilling Tool Set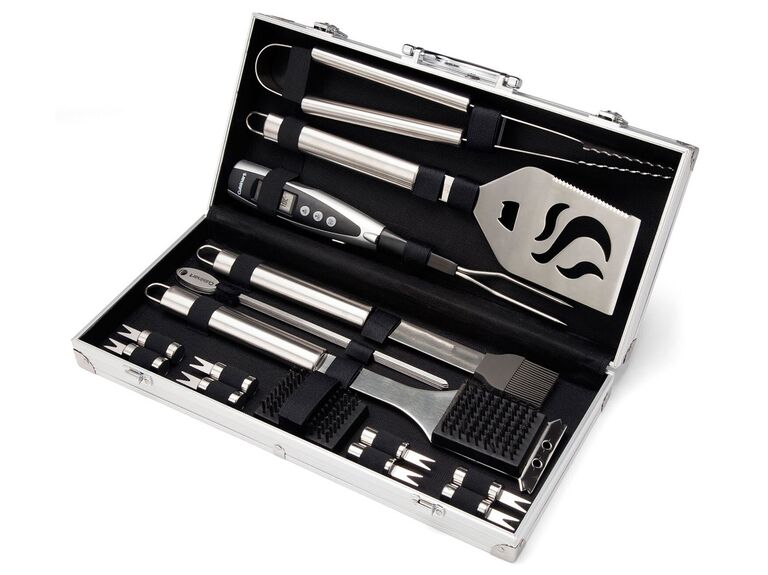 With outdoor dining more popular than ever, the couple might've already invested in a good grill. But do they have the right tools to really amp up their experience? This set has all the grilling stuff they don't even know they need, from corn holders to a digital temperature fork. 

9. Libbey Acacia Cake Dome With Lid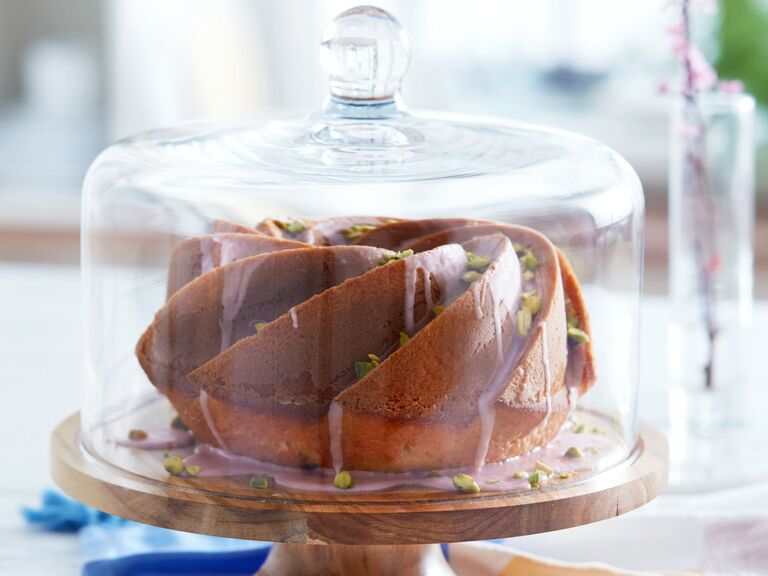 Fun fact: This pretty serveware is the most popular registry gift in two different states. But couples everywhere will get good use out of its multipurpose design. While the natural wood stand holds all kinds of baked goods, cakes and cupcakes look especially nice under the elegant glass dome. Basically, this gift will become a birthday party staple.

10. Zwilling J.A. Henckels Twin Four Star II Carving Set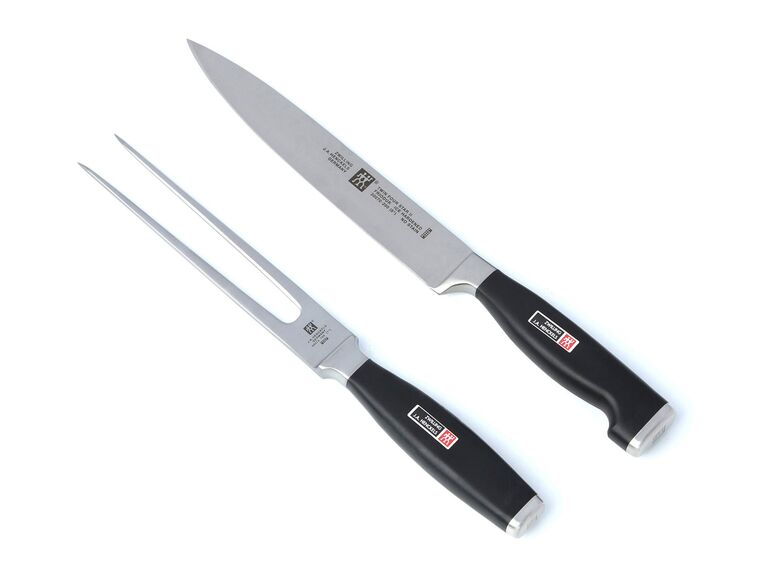 As many couples get older, they start to take on holiday hosting duties. This high-quality carving set is the only one they'll ever need. Between the sharp precision knife and the sturdy serving fork, the newlyweds won't ever have to stress about fumbling their turkey in front of guests.

Unique Wedding Gifts
Wondering what to give the couples who have everything already? The answer is one of these great wedding gifts. We've got plenty of creative ideas that'll take their newlywed life to the next level. These unique finds really are some of the best wedding gifts ever.
11. All-Clad 2-Piece Pizza Baker Set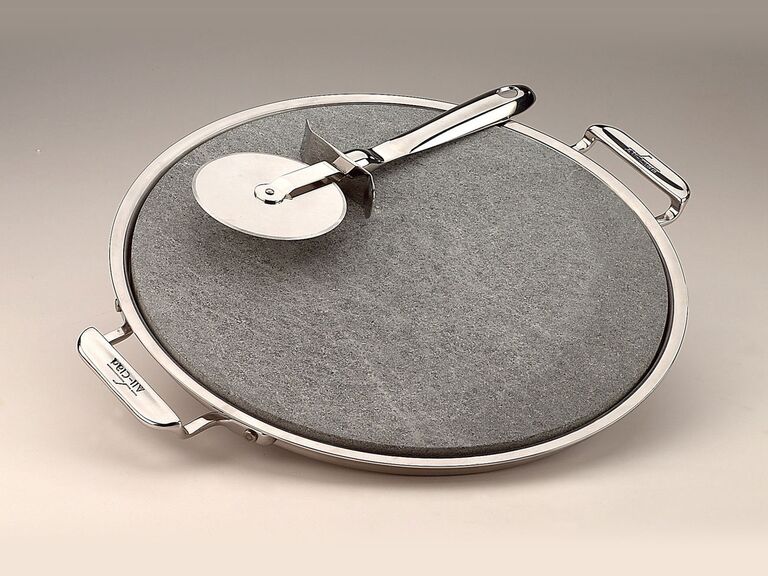 First, this oven-safe pizza stone will impress the married couple. Then, it'll impress everyone who sees (and tastes) their homemade pizza pies. The set includes a rotary blade that cuts right through crispy crusts, plus a serving tray so they can easily take their creations from oven to table. 

12. SERENE HOUSE Supernova Electric Aromatherapy Diffuser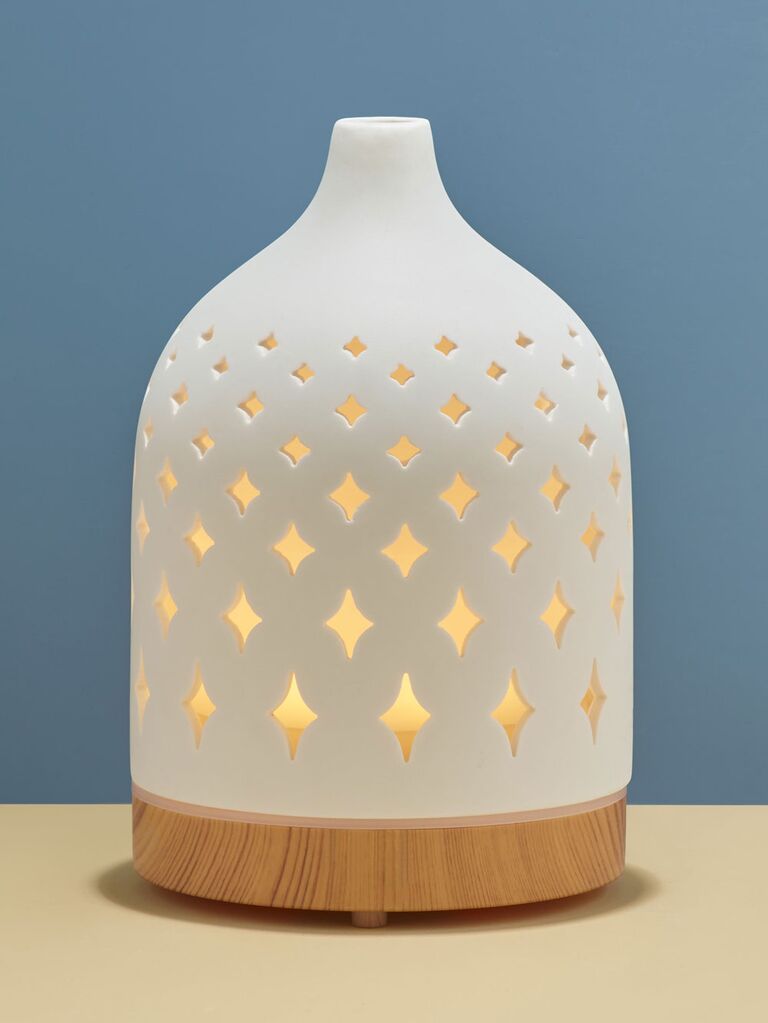 After all that wedding planning, the couple could use some serious relaxation. Do them a solid by helping them turn their newlywed nest into a sanctuary. This sophisticated scent diffuser will make their home smell like a luxury hotel. It's the unique wedding gift they won't see coming.

13. PhoneSoap HomeSoap UV Sanitizer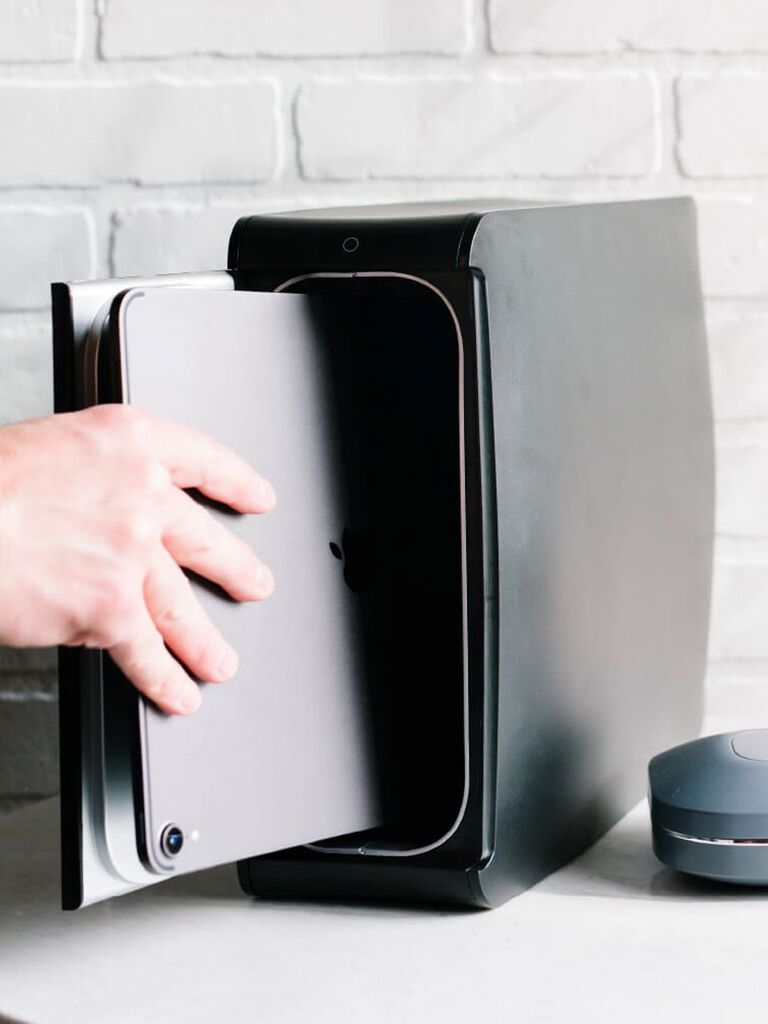 Lurking germs are no match for this unusual-but-genius wedding gift. The HomeSoap uses UV technology to disinfect some of the couple's most-touched household items. Phones, tablets, TV remotes, gaming controllers—this special box fits it all. Plus, the two built-in ports allow it to charge while it sanitizes. What could be a more fitting wedding gift for this day and age?

14. The Spice House Kitchen Essentials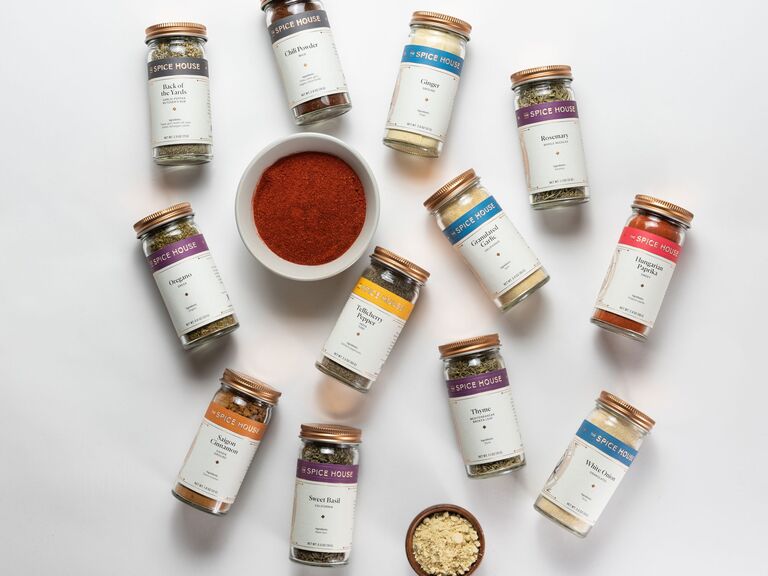 Spices are kitchen must-haves, so why don't more people register for them? When you give the couple a curated starter set from The Spice House, you won't just be giving them a good wedding gift. You'll be giving them a good wedding gift idea for the future.

15. Estelle Colored Glass Set of 2 Hand-Blown Rocks Glasses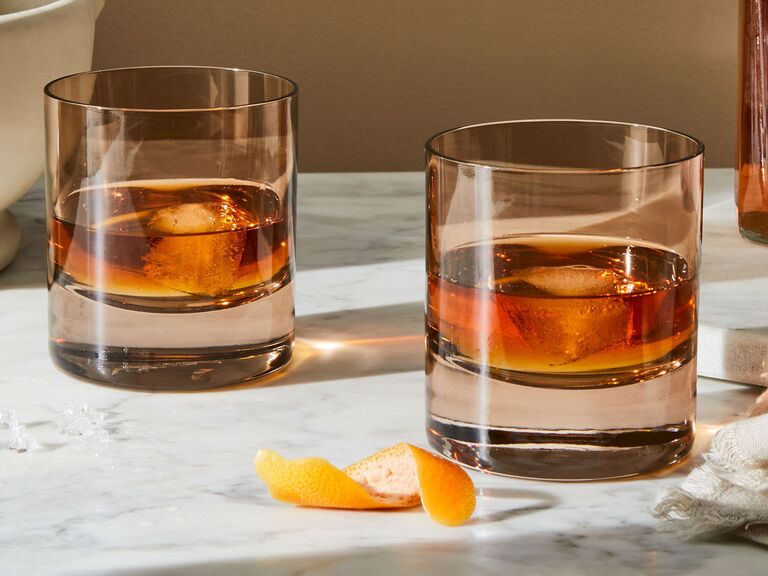 Surprise the couple with a set of gorgeous lowball glasses. This artisan-made drinkware exudes modern elegance. It's the kind of gift that'll make fine-spirit connoisseurs feel seen.

16. Wine.com Gift Card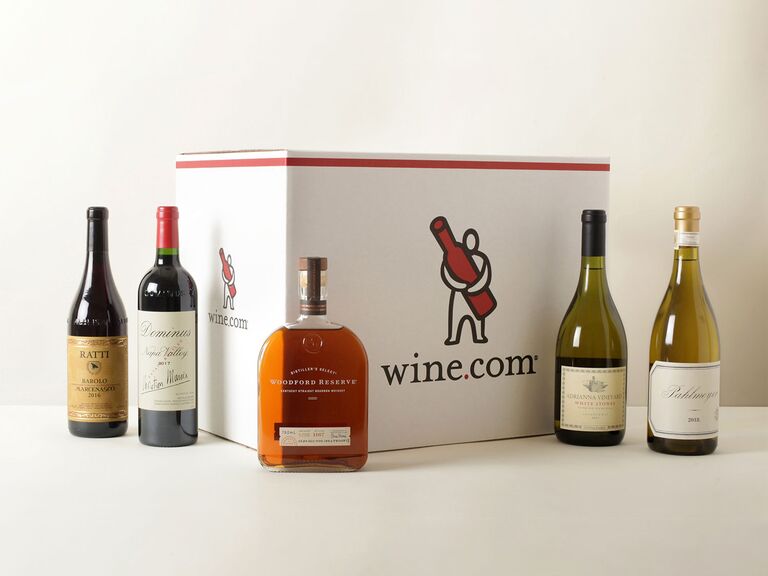 A gift card can actually be a really thoughtful wedding gift. You pick a store that you know the couple will love, then they get to pick out something special together—win-win! We've loaded The Knot Registry Store with lots of gift cards to choose from, but this one is a great go-to for wine-drinking couples. Treat the soonlyweds to the celebratory bottle of their choice. Bonus: This last-minute wedding gift gets delivered via email.

17. Picnic Time Pioneer 29-Piece Picnic Basket Set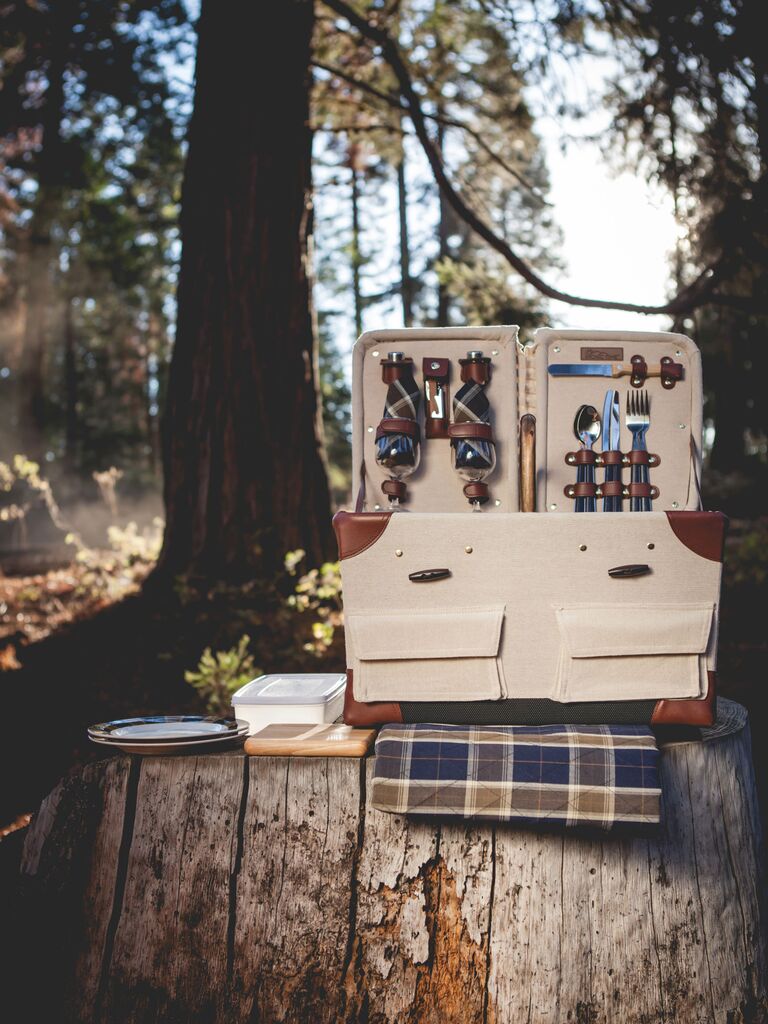 Lay the groundwork for a romantic date—all the couple needs to add is wine (see above) and cheese. This classy canvas picnic basket comes stuffed with everything the couple could ever want for an elegant meal out on the grass. We're talking plates, napkins, silverware, the works… and of course, a plaid picnic blanket.

18. YETI Rambler 20 Oz. Tumbler Set of 2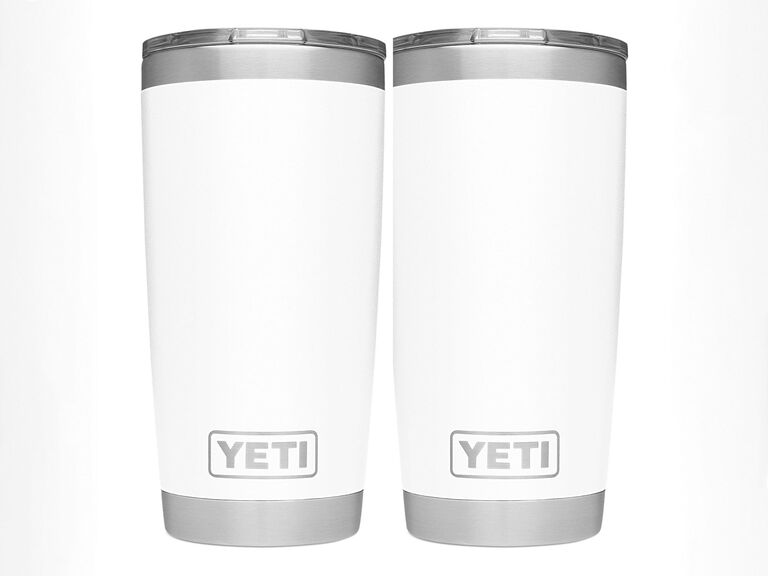 Almost everyone has a use for a durable, insulated tumbler. This couple's set is a great wedding gift for the coworkers, friends and relatives who are typically hard to shop for.
19. Material and Food+People Pancake Set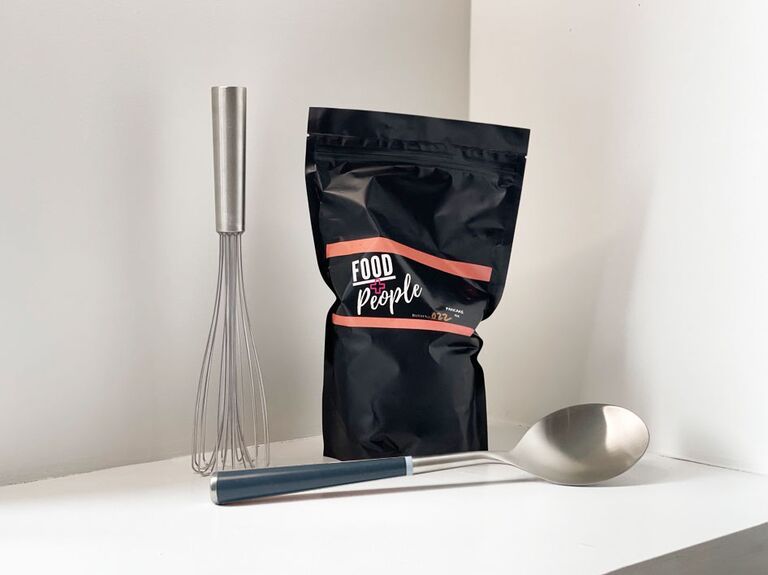 This unique gift set is the perfect excuse for the couple to bond over breakfast. A nice whisk, a handy metal spoon and a great batter mix combine for the ultimate (read: most convenient and delicious) pancake-making experience.

20. The House of Marley Stir It Up Wireless Turntable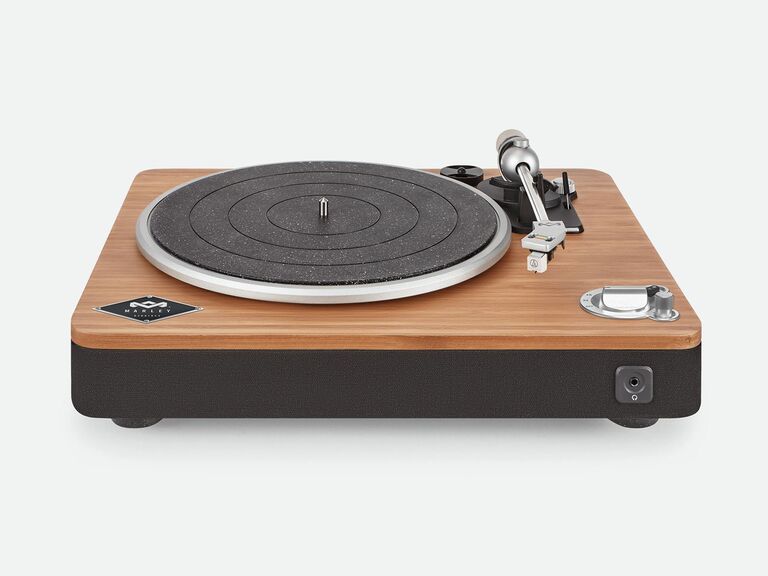 If music is their jam, this eco-friendly turntable is probably right up their alley. The sleek design is crafted from sustainable materials, and thanks to Bluetooth, it offers a wireless listening experience. 

21. The North Face Eco Trail 2-Person Tent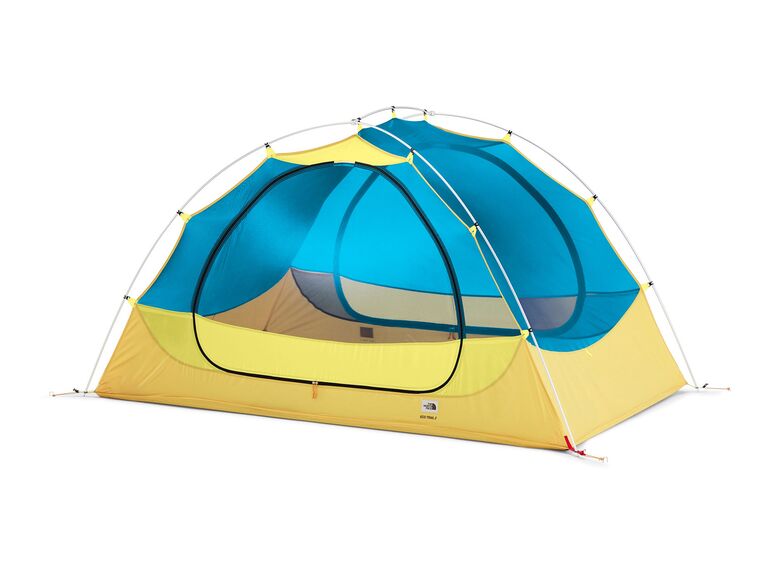 Shopping for outdoor enthusiasts? Say hello to this unique wedding present. This camping tent will keep them warm, dry and comfortable with plenty of room for two. Other selling points? It's easy to assemble and made from recycled materials.

22. TUMI Electronic Luggage Scale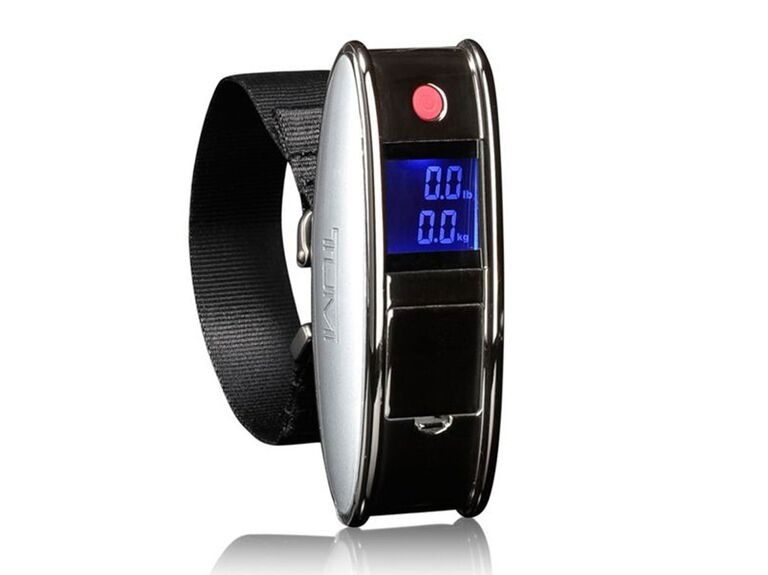 Some of the best wedding gifts for couples solve common inconveniences. With this luggage scale on hand, they'll never have to worry about extra baggage fees again. Now that's a nice wedding gift to get before the honeymoon!

Cute Wedding Gifts
If you know the couple really well, you have a little more creative freedom. Maybe you've already purchased something from the registry for the wedding shower. Maybe you're shopping for a unique engagement gift that honors your tight relationship with the soonlyweds. Whatever the case, these sweet and personal presents make extra-special wedding gifts for a best friend or close family member.
23. Intersection of Love Photo Print by Patricia Carlin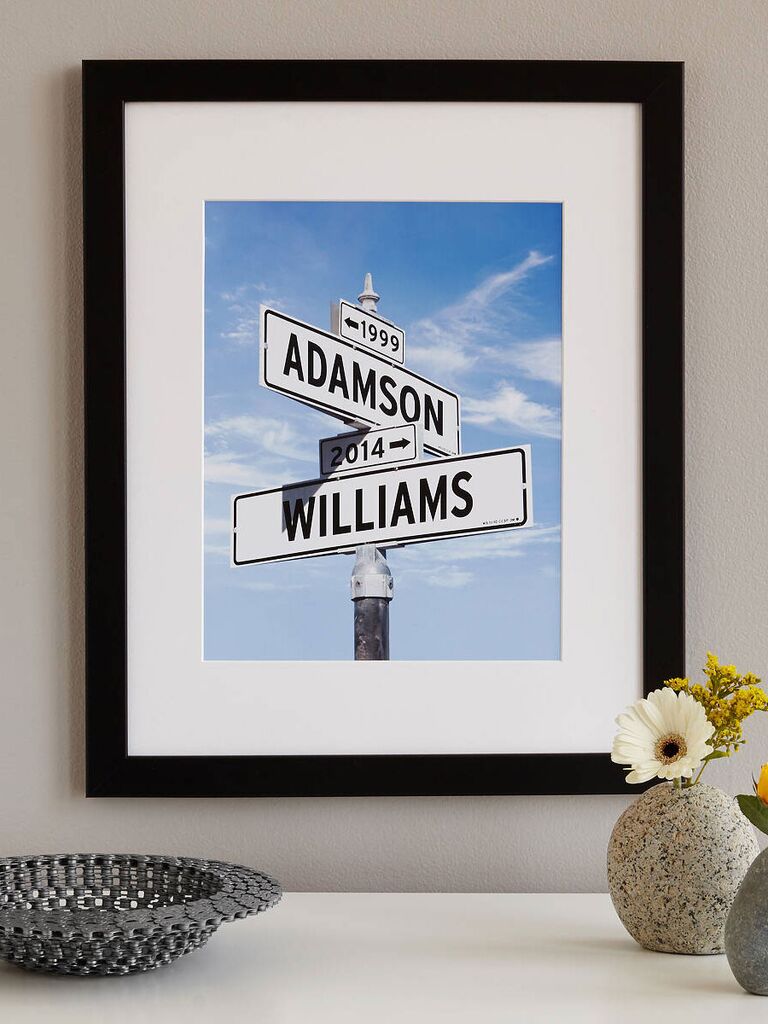 Home decor is particularly tricky to buy for someone else. But when you're shopping for a BFF whose style you're super familiar with, artwork becomes fair game. Our readers adore this sentimental print that represents a couple's unique relationship. Use it to symbolize when their paths first crossed and the love story that's blossomed since.

24. The Adventure Challenge Couples Camera Set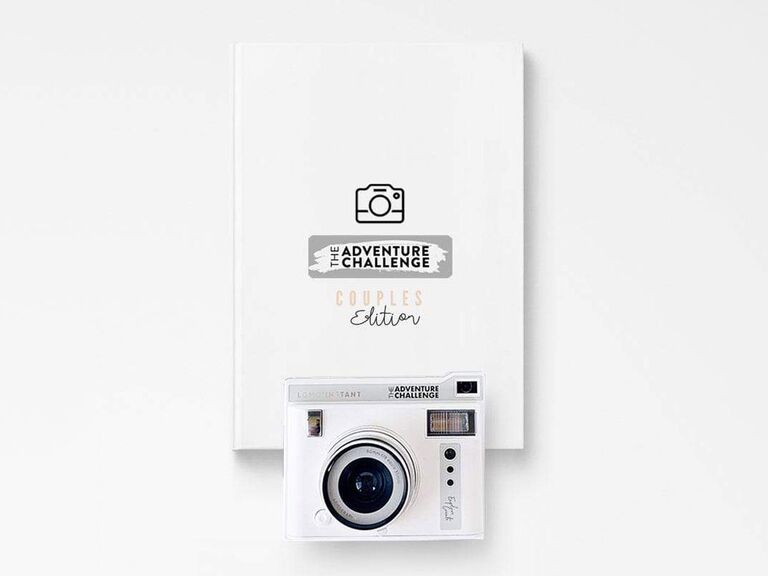 Here's another out-of-the-box wedding gift for the couple who has everything: a scratch-off activity journal filled with a year's worth of cute and creative date ideas. Each date is a total mystery until it's scratched off, giving adventure seekers plenty of fresh and exciting things to look forward to. Best of all, the book comes with a camera for capturing memories.

25. Uncommon Goods Yours, Mine and Ours Decanter Set
This decanter set is equal parts elegant and adorable. The Art Deco design will instantly elevate their home bar, while the etched message is a cute reminder that sharing is caring.

26. Canvas Vows Pushpin World Travel Map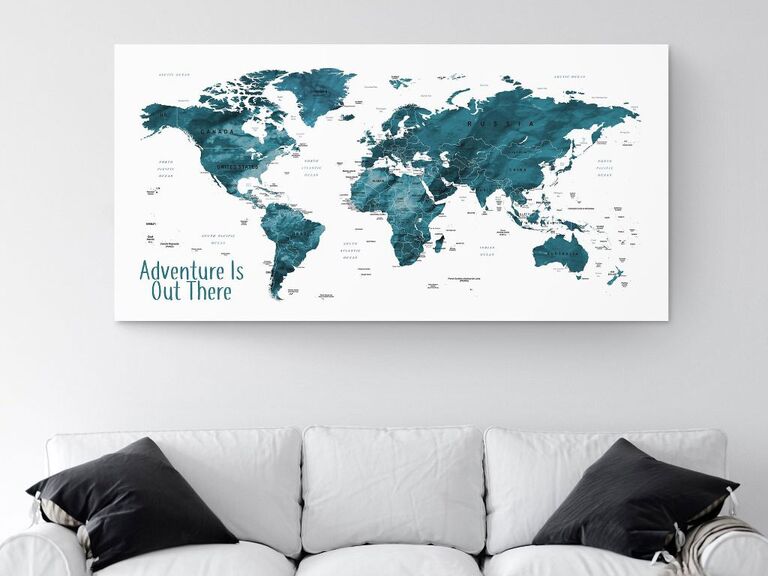 Give the globe-trotters a cute way to track their married travels, starting with the honeymoon. This pushpin map makes it stylish and easy, plus it's a great conversation starter. Personalize the quote and color and you've got a wedding gift for friends that really stands out.

27. Kate Spade New York All in Good Taste Ampersand Trivet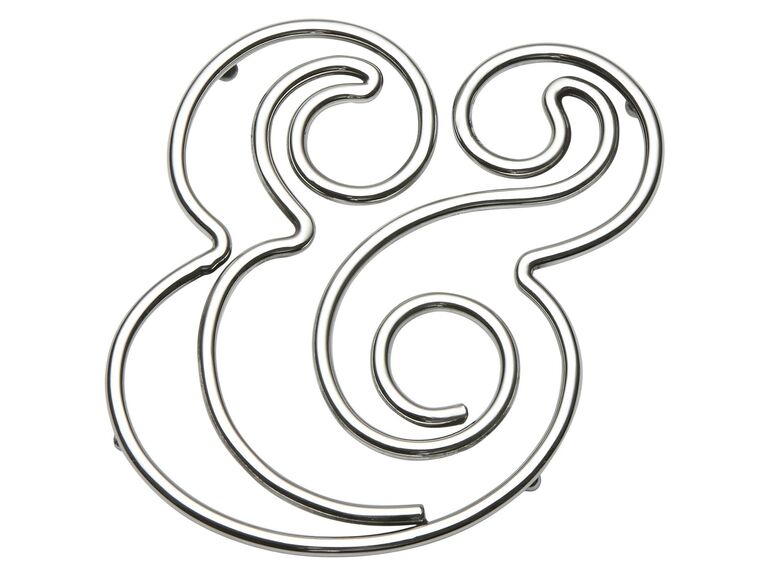 This ampersand trivet is a cute nod to their togetherness, but it's also practical. The stainless steel object will protect their table from piping hot dishes.
28. Set of 2 Etched Champagne Flutes by Jennifer Francis Fillinger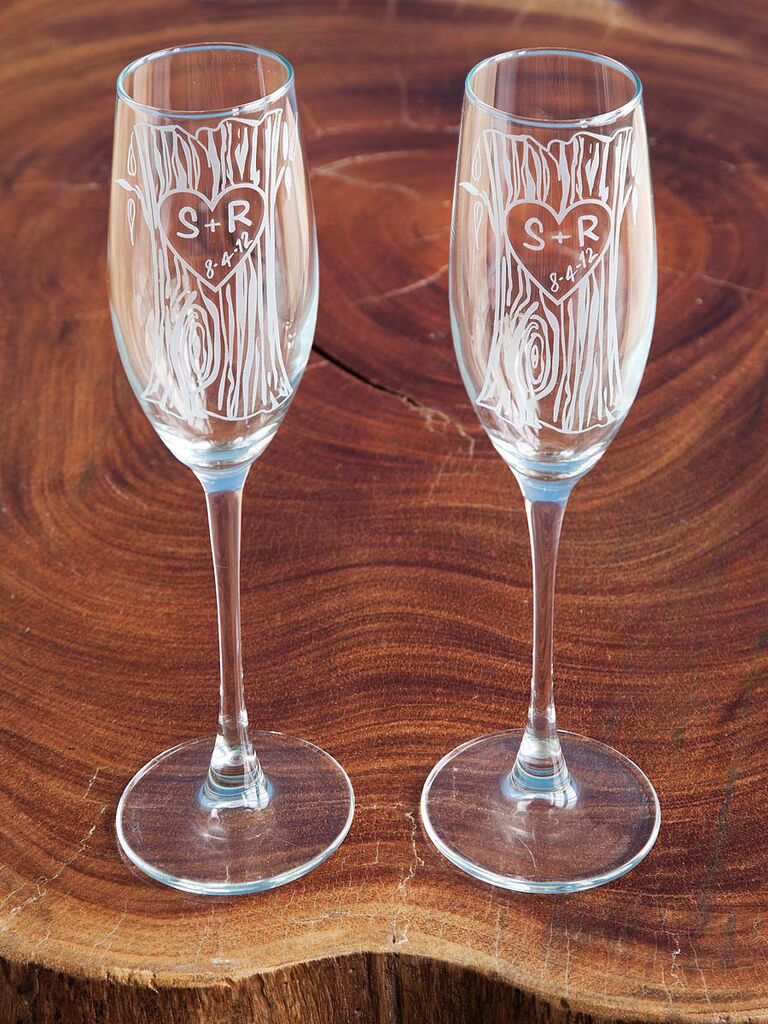 Cheers to married life! These romantic champagne flutes are a cute twist on a classic wedding gift. Each one displays the couple's initials and wedding date on a rustic faux bois backdrop.

29. Baumbirdy Custom Coordinates Art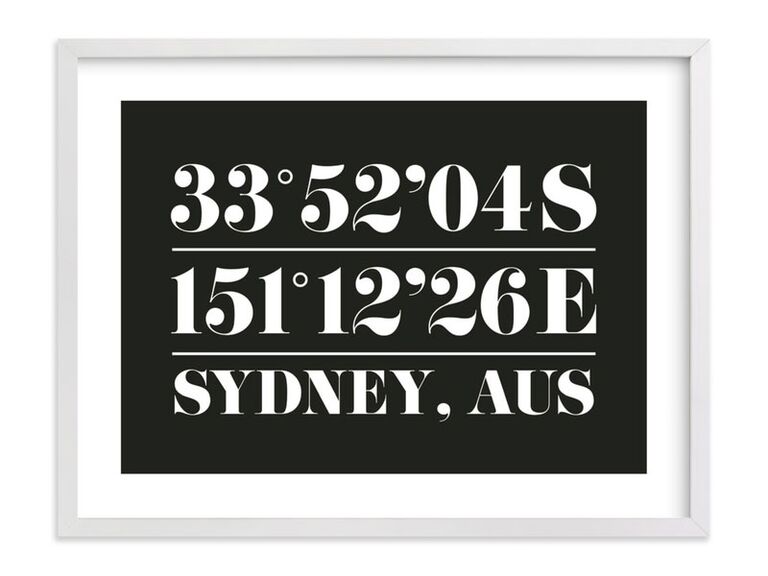 Chances are, the couple's wedding location holds a special place in their hearts. This meaningful wedding gift turns the coordinates into a modern work of art. You could also choose their hometown or the place they met instead. No matter what, they'll be touched by your thoughtfulness.

30. Time Since Launch Clock by Che-Wei Wang and Taylor Levy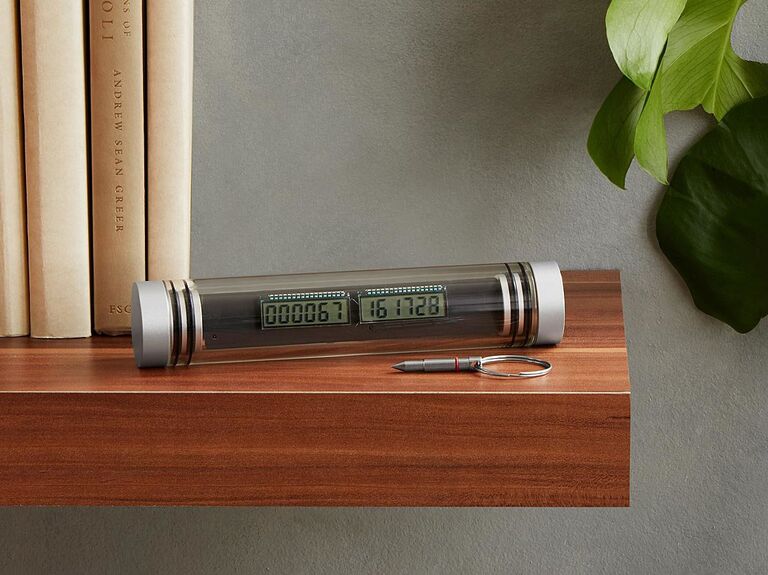 They've counted down to the wedding day. Now, with this creative gift, they can count up every wonderful minute of married life. This cute and clever gadget is a meaningful way to commemorate the new chapter they've embarked on.

31. Patrina's Paperie Gold Foil City Map
Honor a love that's as good as gold with this sentimental city print. The artist makes meaningful maps out of luxe gold foil. The artwork comes unframed so you (or the couple) can get creative with presentation.

32. Dog Breed Cheese Board by Tom Cash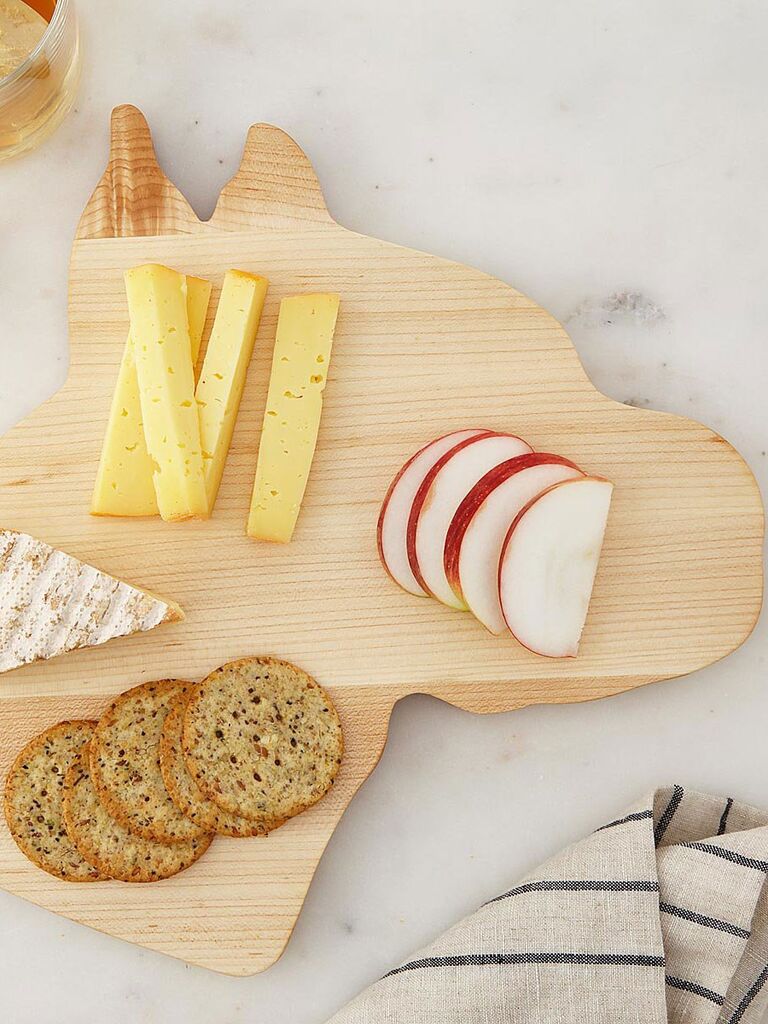 If the couple's canine is the center of their world, this is the wedding gift for them. Order a cheese board in the likeness of their pet and it'll take center stage on their counter. How's that for a cute wedding gift for your best friend?

Cool Wedding Gifts
Searching for more wedding gifts with character? From innovative products that they've never seen before to thoughtful presents that go the extra mile, we've found the stuff that really makes the most trendy couples say "cool!"
33. Airbnb Gift Card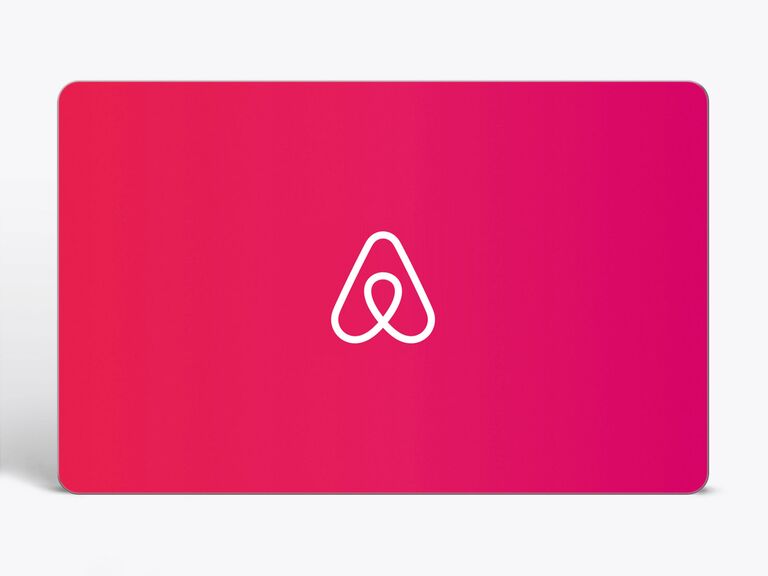 Like we said, gift cards make great last-minute wedding gift ideas. Sponsor the couple's next romantic getaway with an Airbnb gift card. You'll help them cross another destination off their bucket list.

34. Coravin Model Five Wine Preservation System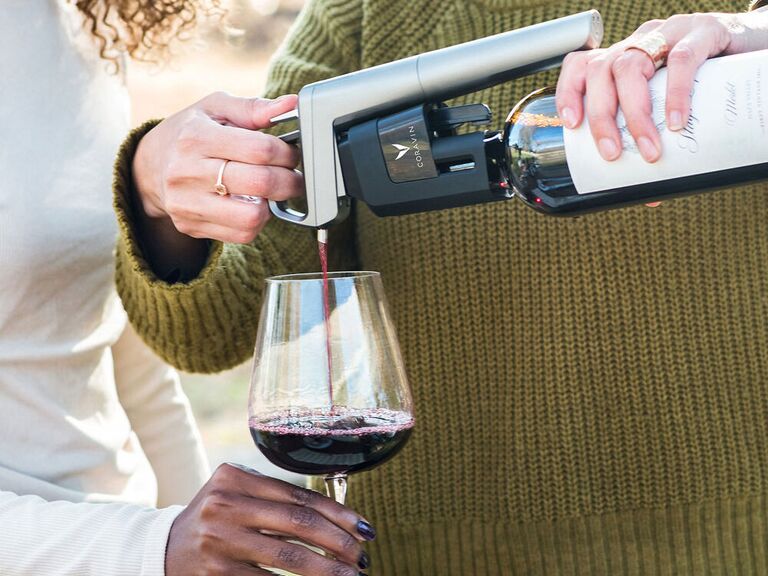 Don't be surprised if the couple receives a lot of congratulatory wine. This innovative gift lets them try it all without wasting a precious drop. With a Coravin, they can pour themselves a taste (or a full glass) without uncorking the bottle. Brilliant, we know. It's an awesome accessory to have on hand when they can't commit to a full bottle—or when they're hosting a group of guests with different wine preferences.

35. Away Carry-On With Pocket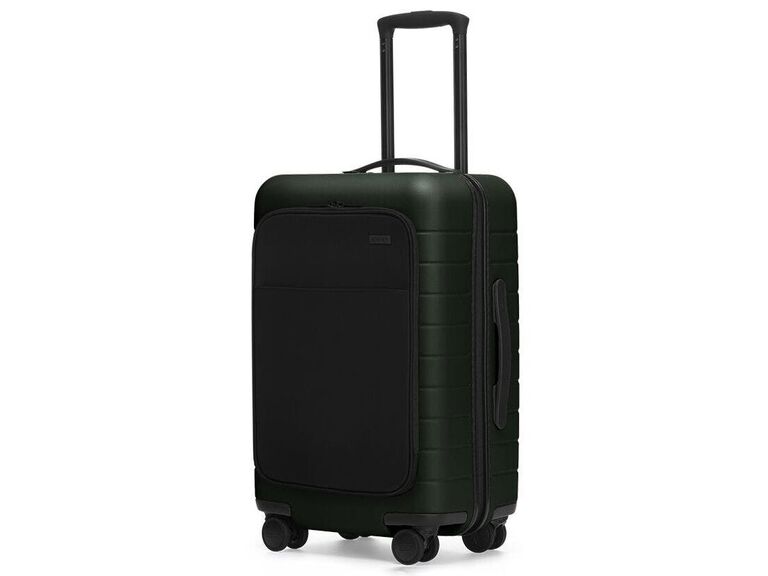 Away makes the trendy luggage you're starting to see everywhere. But this new suitcase is even cooler than the brand's original carry-on. In addition to a travel battery for charging on the go (something the couple won't know how they lived without), there's a water-resistant outer pocket that makes prepping for the security line a lot less hectic. 

36. Click & Grow Smart Garden 3
When you're cooking for two, it's always a challenge to use the full pack of herbs from the grocery store. Click & Grow makes it so the couple can grow their own—without a traditional garden or any outdoor space. This indoor garden automates every step of the process, from giving plants water and nutrients to getting them the right amount of light. In addition to herbs, it can grow fruits, vegetables and flowers. In other words, it'll seriously up the newlyweds' garnish game.

37. Solo Stove Yukon 27" Fire Pit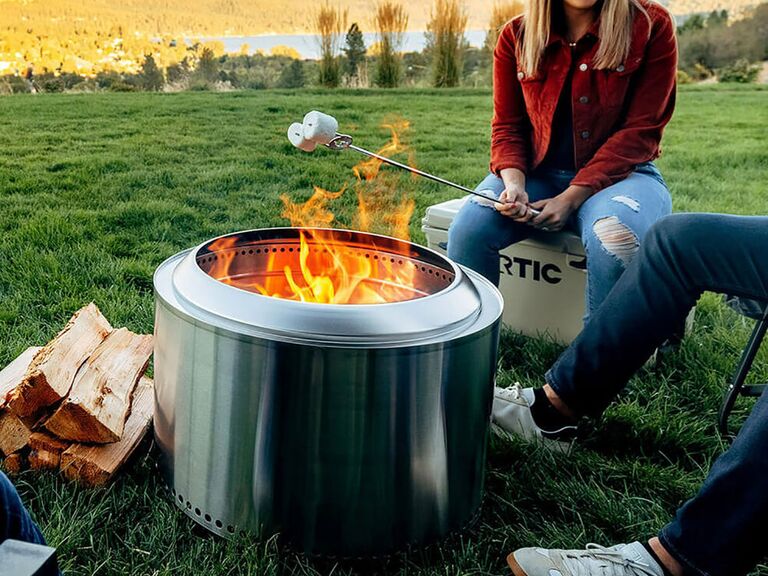 This ultra-cool wedding gift will turn the couple's backyard into everyone's favorite place to hang out. The Yukon fire pit is designed to create long-lasting bonfires without any of the pesky smoke.

38. CALPAK Portable Charger Luggage Tags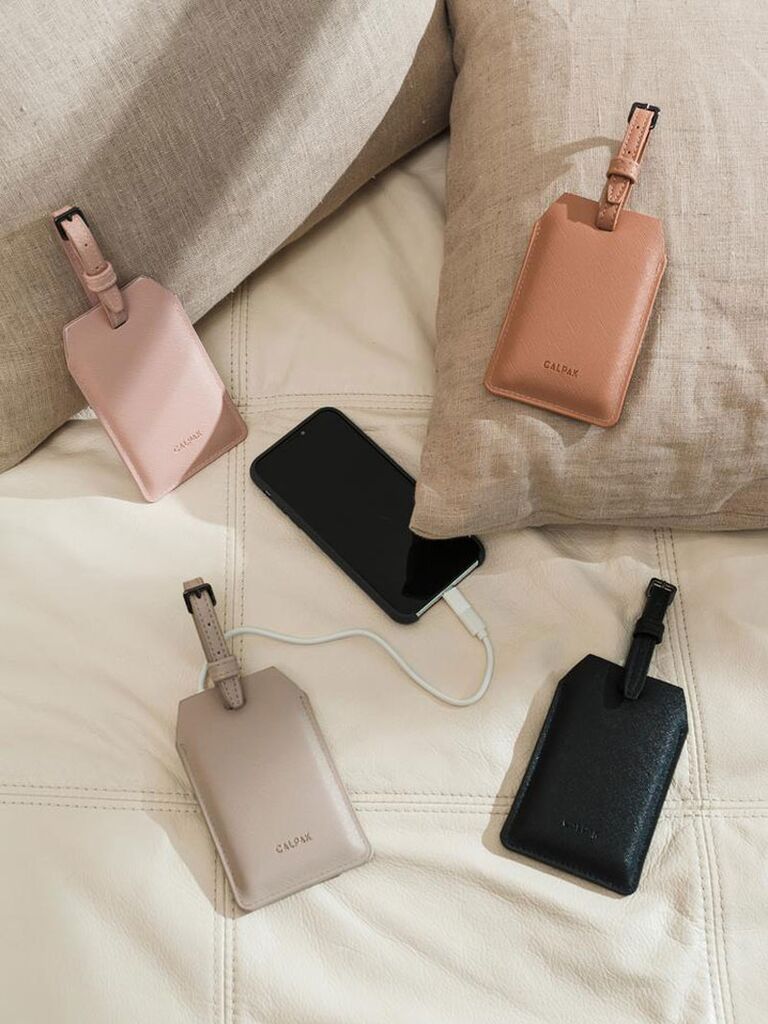 Prevent low power on a long trip (like the honeymoon) with this cool wedding gift idea. Because no one wants to lose their bags—or their phone's charge.

39. Whiskey Peaks Mountain Decanter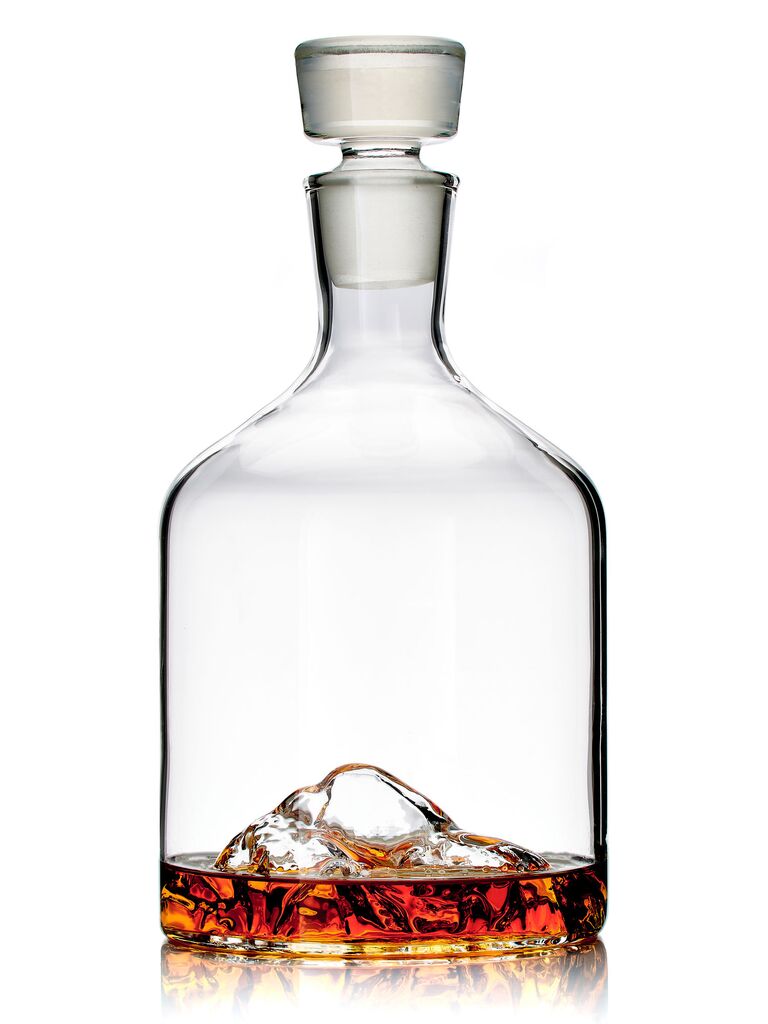 Sometimes decanters feel overdone. Not this one. A hand-blown mountain rises up from the inside of this carefully crafted vessel. It's a surefire talking piece that'll wow any outdoorsy couple. Bonus points if they've planned a honeymoon at high elevation.

40. Bose SoundLink Color Bluetooth Wireless Speaker
Anyone who listens to music could use a nice portable speaker. This one pairs with Bluetooth for a seamless listening experience anytime, anywhere. It's also water-resistant for extra peace of mind.

41. Godinger Silver Art Co. Set of 4 Isla Whiskey Glasses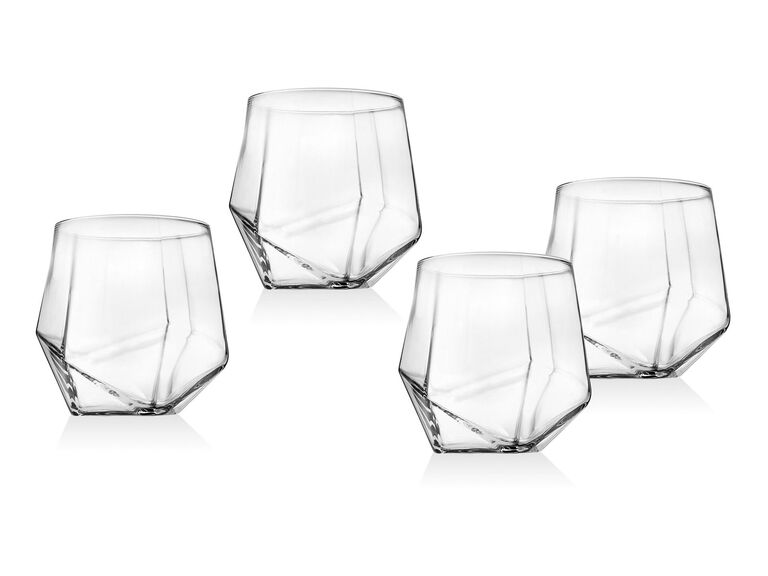 Stylish glassware always makes for a good wedding gift. These hexagonal crystal glasses are contemporary and refined—just like the cool couple. 

42. Nixplay Smart Photo Frame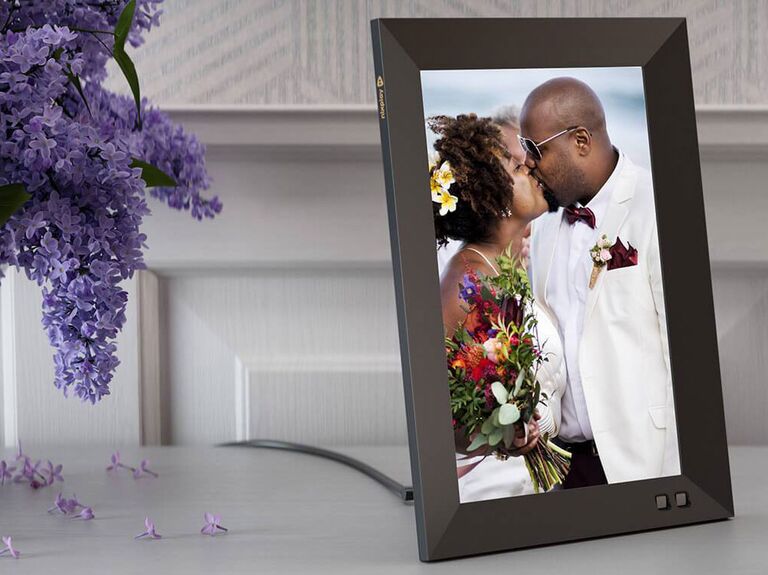 It's a digital world, so introduce them to this digital picture frame. The Nixplay lets friends and family share images online for instant display. The couple can use it to store, send and showcase all their favorite photo memories.

43. All-Clad Sous Vide Immersion Circulator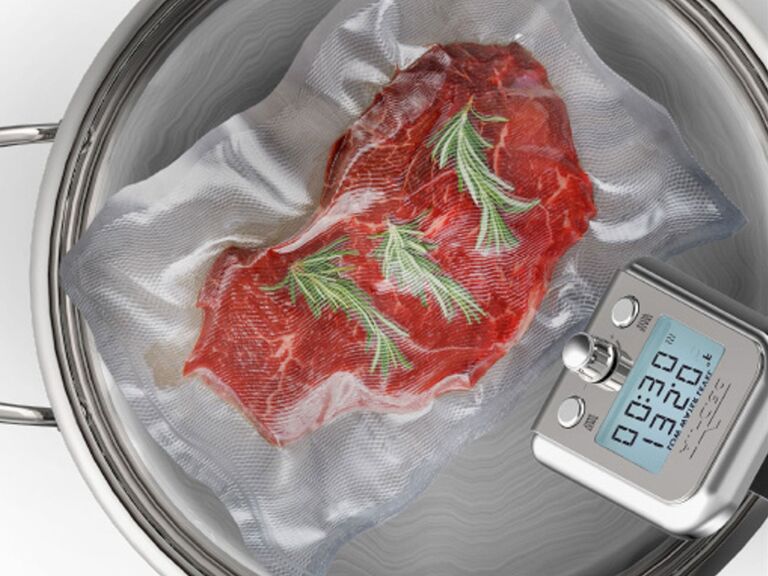 Satisfy the serious home chefs with this smart kitchen gadget. This precision cooker uses professional-level technology to heat food to an exact temperature. What that means is no more under- or overcooking meat. But a sous vide isn't just great for steaks. The couple is about to experience all their favorite foods—from veggies to eggs—in a whole new way.

44. Libbey Craft Brews 6-Piece Assorted Drinkware Set
Craft beer aficionados know that glassware makes a difference. This cool set comes with specialty drinkware for everything from stouts to pilsners. Now they can bring the full brewery experience home.

Small Wedding Gifts
Wedding gifts don't have to be big to make a big impact. Some of the most necessary and enjoyable home goods are also the most affordable. These small wedding gifts pack a punch for $50 or less.
45. DASH 2 Qt. Compact Air Fryer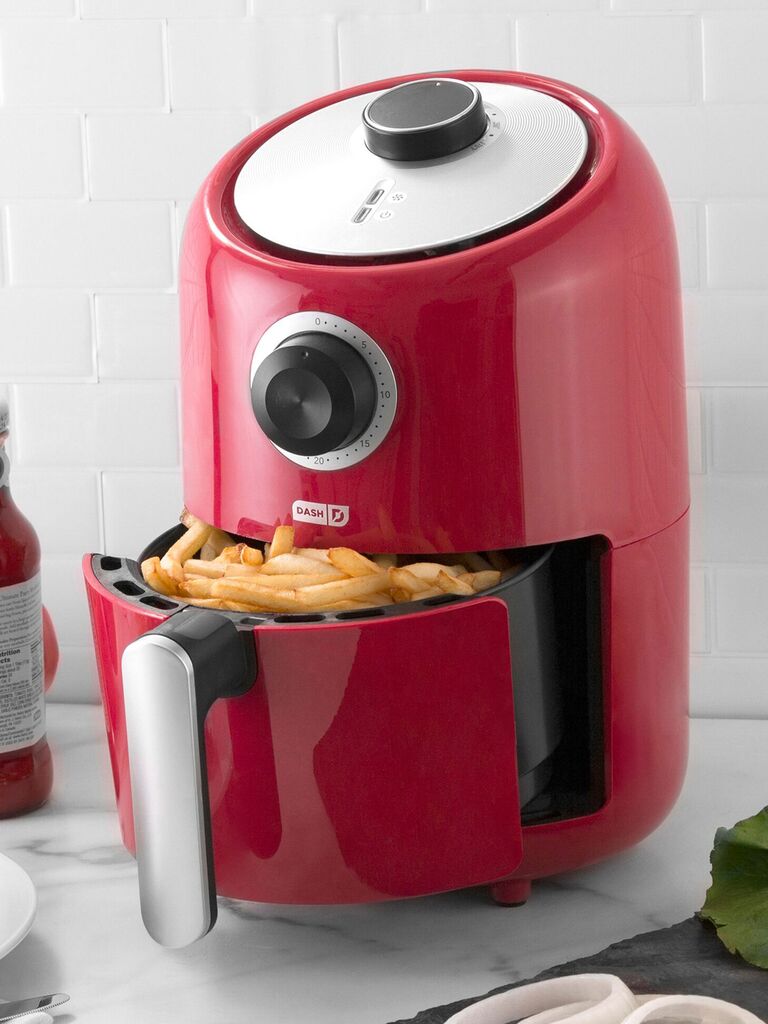 Air fryers are all the rage right now, but you don't have to spend a fortune to get one. According to our data, this budget-friendly pick is one of the most popular registry gifts right now. The compact design saves couples space without sacrificing flavor. Get it in aqua, black, red or gray for just 50 bucks.

46. Cuisinart Taco Grill Rack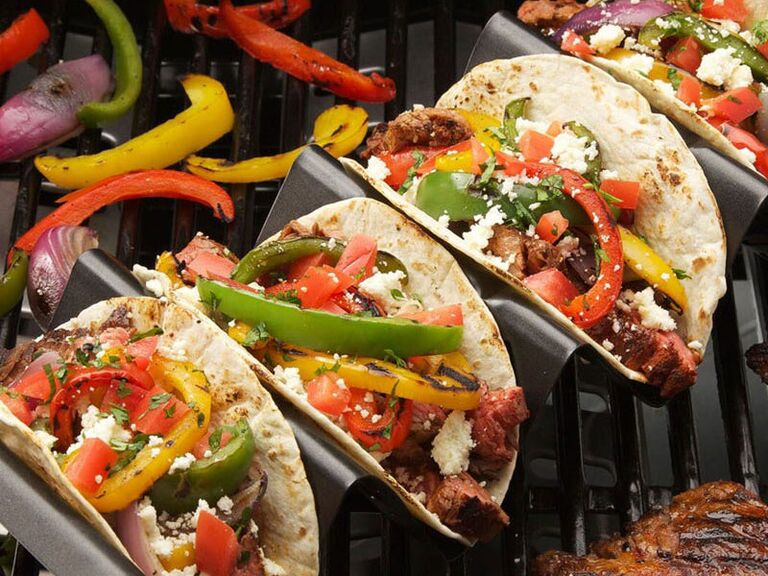 Forget Taco Tuesday. This clever grill rack delivers great-tasting tacos any day of the week. The functional shape toasts tortillas, melts cheese and makes assembly a total breeze.

47. Anolon Pantryware Cheese Board and Platter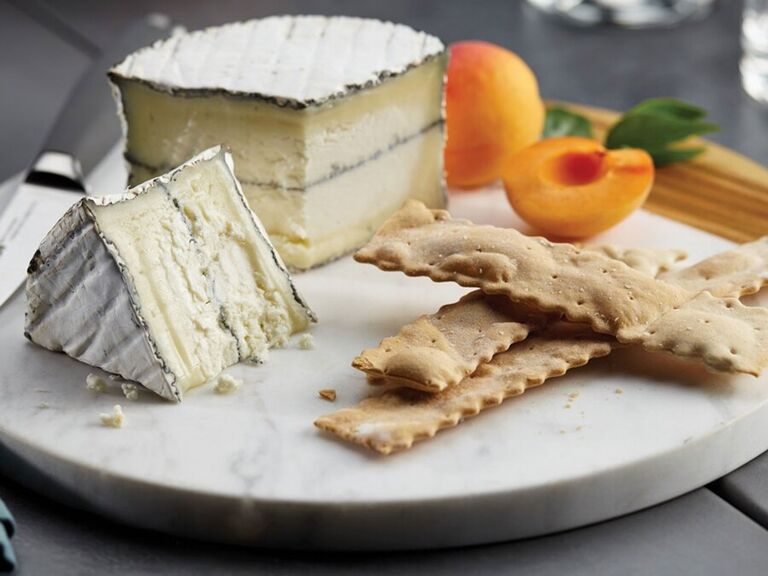 This classy serving board looks way more expensive than it is. Grecian marble and teak wood combine for a chic asymmetric design. If the couple loves a good charcuterie board, they'll appreciate this attractive addition to their kitchen.

48. Sur la Table Glass Oil and Vinegar Cruet
This glass cruet has to be one of our favorite small wedding gift ideas. The outer bottle holds oil, while the inner bottle holds vinegar. Once filled, it's a beautifully simple and convenient serving vessel. In fact, it looks so effortlessly elegant, the newlyweds will never want to take it off their dining room table.

49. Zwilling J.A. Henckels Set of 2 Sorrento Plus Mugs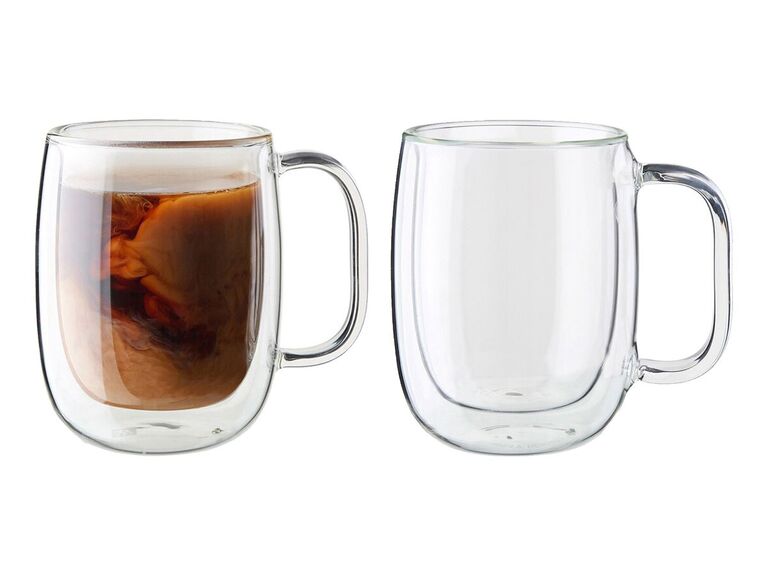 Coffee looks better—and dare we say, tastes better—in these sophisticated coffee mugs. They're a small upgrade that'll make the couple's mornings a little brighter.

50. Staub Ceramics 9" Round Pie Dish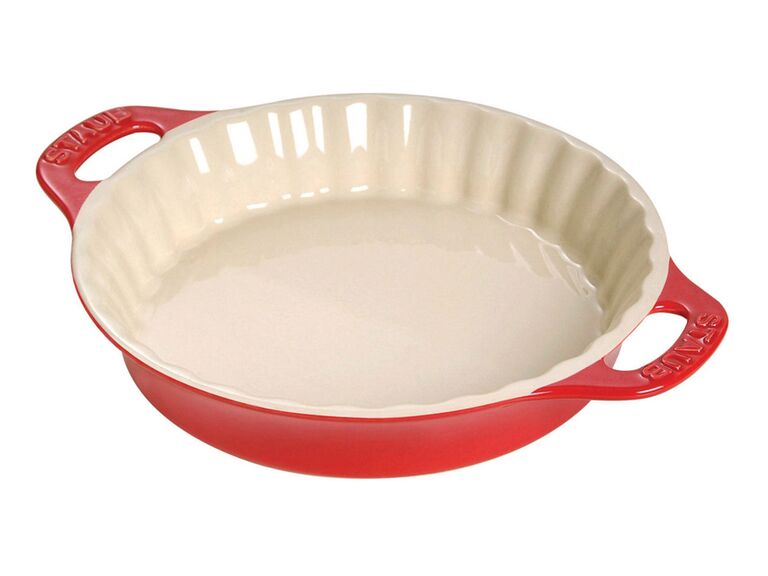 With so much to keep track of, it's easy for couples to forget a few nice-to-haves while they're registering. A quality pie dish might not be top of mind for them right now, but it never hurts to have one. This ceramic bakeware is easy on the eyes and also easy to clean. 

51. Libbey Set of 8 Football Tumbler Glasses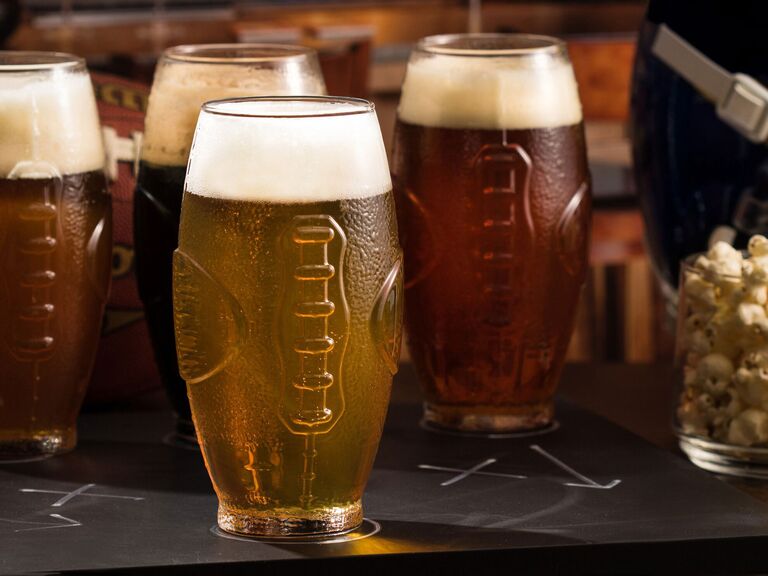 Is game day a big part of the couple's relationship? Show them how well you know them with these funny football-shaped tumbler glasses. It's the kind of small but thoughtful wedding gift that's sure to be a touchdown.

52. T-Fal 12-Piece Waffle Dishcloth Set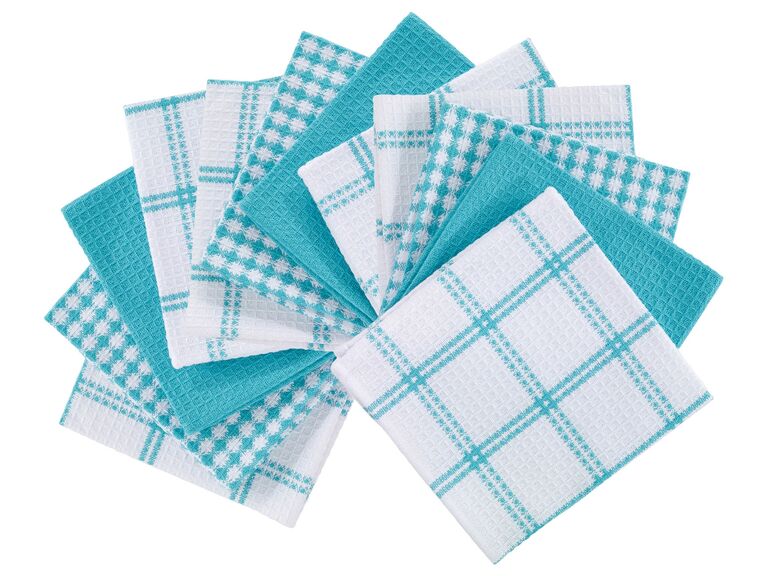 Glamorous? No. Incredibly useful? Yes. No one's going to complain about having some nice, absorbent, machine-washable dishcloths. These dishcloths are made from trendy waffle fabric and come in a mix of cute colors and patterns. We guarantee they'll be put to use.

53. Jonathan Adler Champagne Candle
This wedding gift says "cheers" in a fresh way. The champagne-inspired scent will make their home smell fancy; the metallic jar will make their home look fancy.

54. IMUSA Granite Mortar and Pestle Set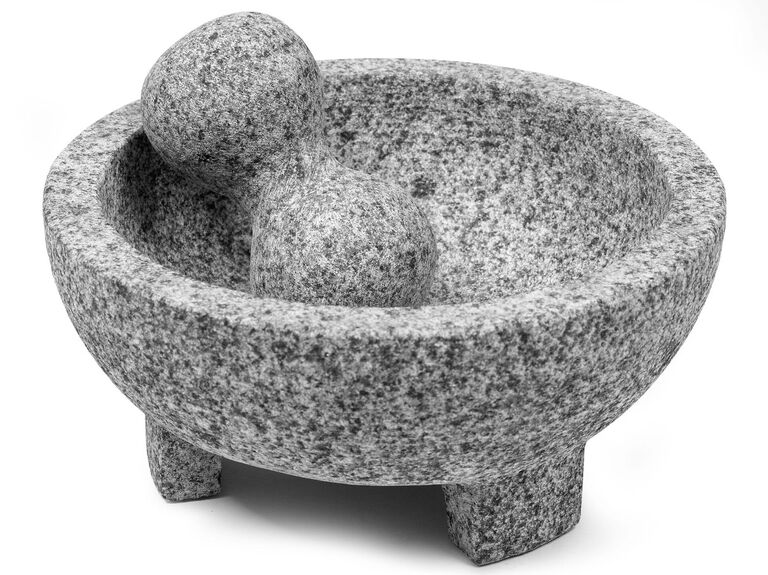 If the couple always finds their way to the chips and dip at every get-together, get them this useful wedding gift. With it, they'll be free to make all the salsa and guac they crave.

55. Cambridge Silversmiths Glass Cocktail Shaker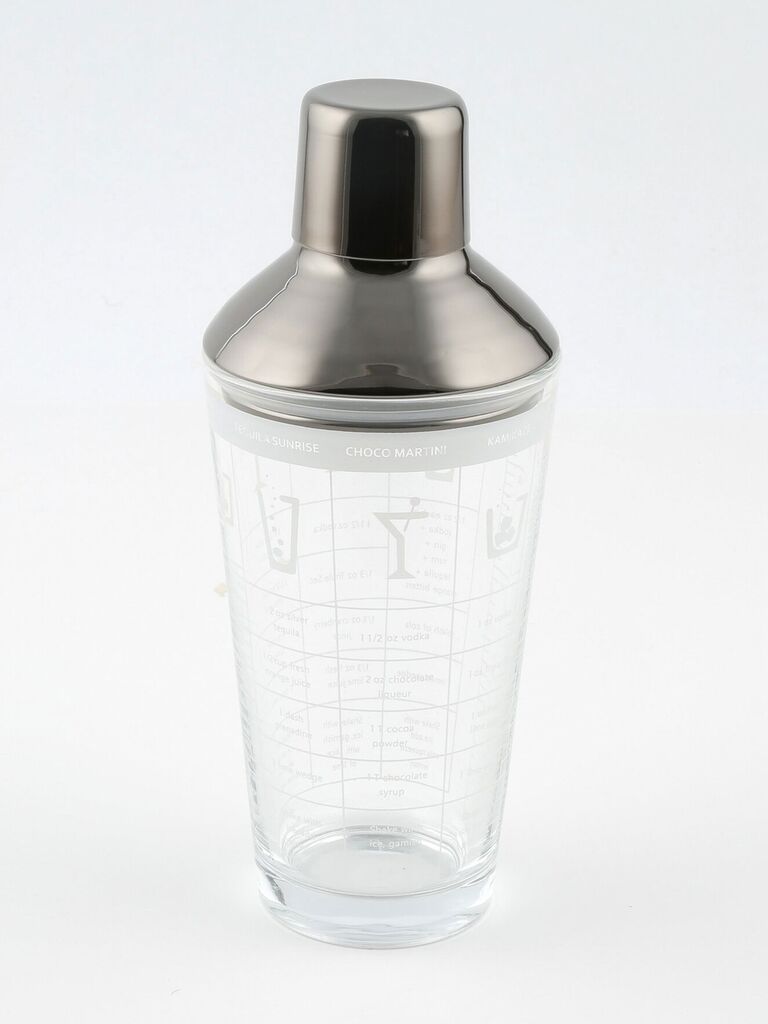 Take the guesswork out of mixing classic drinks by gifting the couple this cocktail shaker. Recipes are printed right on the glass for easy at-home bartending. It's a fun accessory to add to their growing collection of cocktail essentials.

56. Cambridge Silversmiths 5-Piece Galvanized Bar Tool Set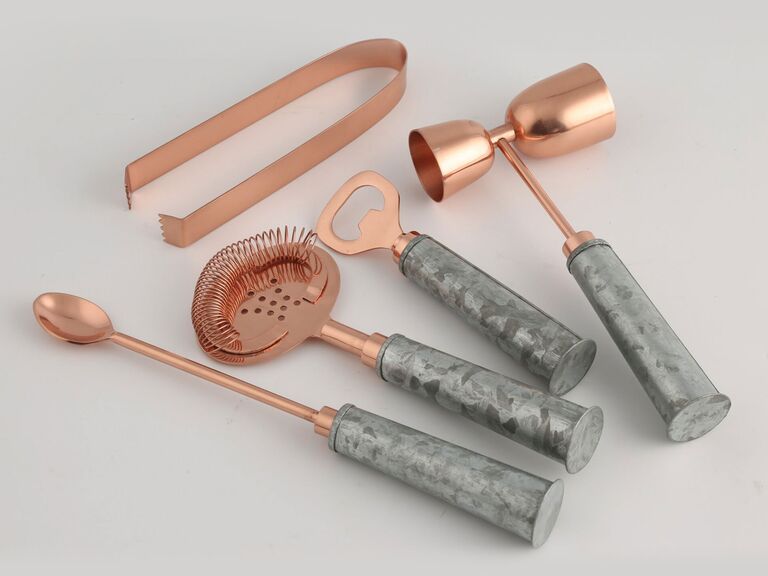 And what's a bar without a few more stylish bar tools? This fancy-looking set includes all the must-haves: a jigger, a bar spoon, a strainer and a bottle opener, plus a pair of ice tongs. 

57. Zone Minimalist Set of 6 Silicone Coasters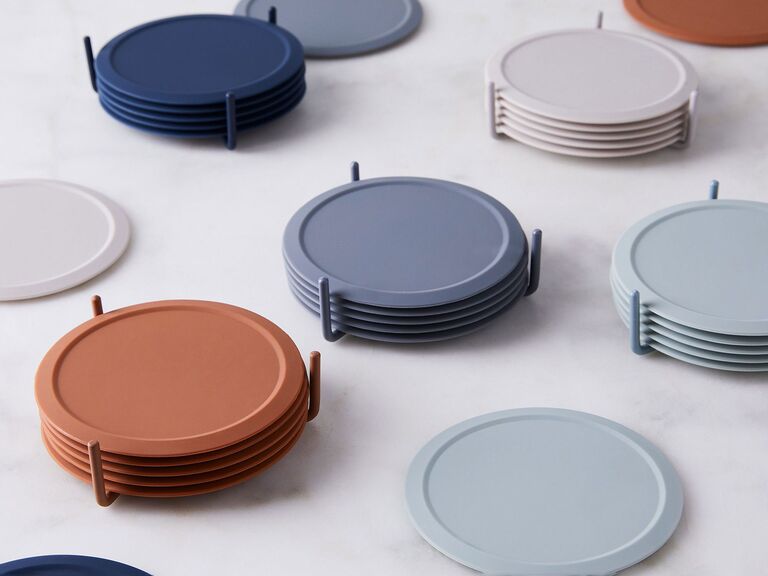 Protect their new furniture with a versatile set of coasters. These ones are made from non-slip silicone and come with a stand for storage. 

58. Ayesha Curry 4-Piece Utensils Set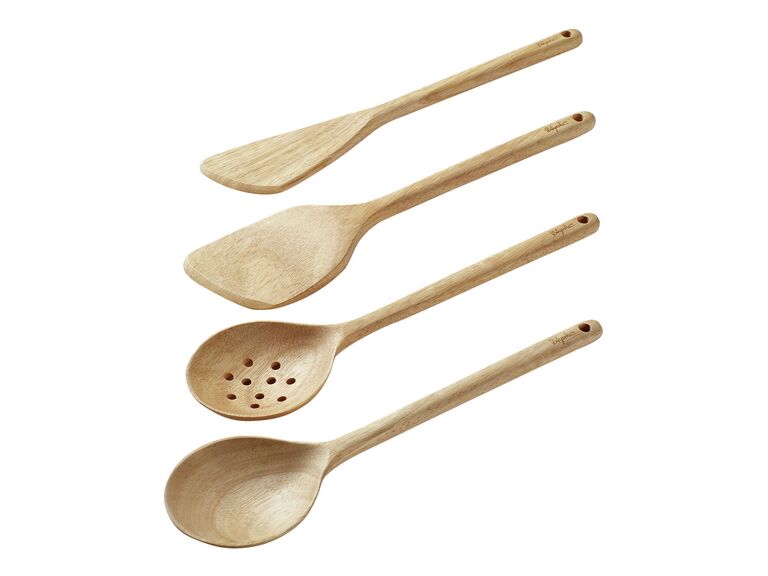 If the couple registered for nonstick cookware, make sure they have the right cooking utensils. Metal will scratch their pots and pans, but the tools in this wooden set won't.

Luxury Wedding Gifts
Luxury gifts are by no means required, but if you're in the market, we're here to help. Whether you're shopping for fashion or function, these high-end wedding gifts don't disappoint. 
59. Bric's Capri 27" 4-Wheel Expandable Checked Suitcase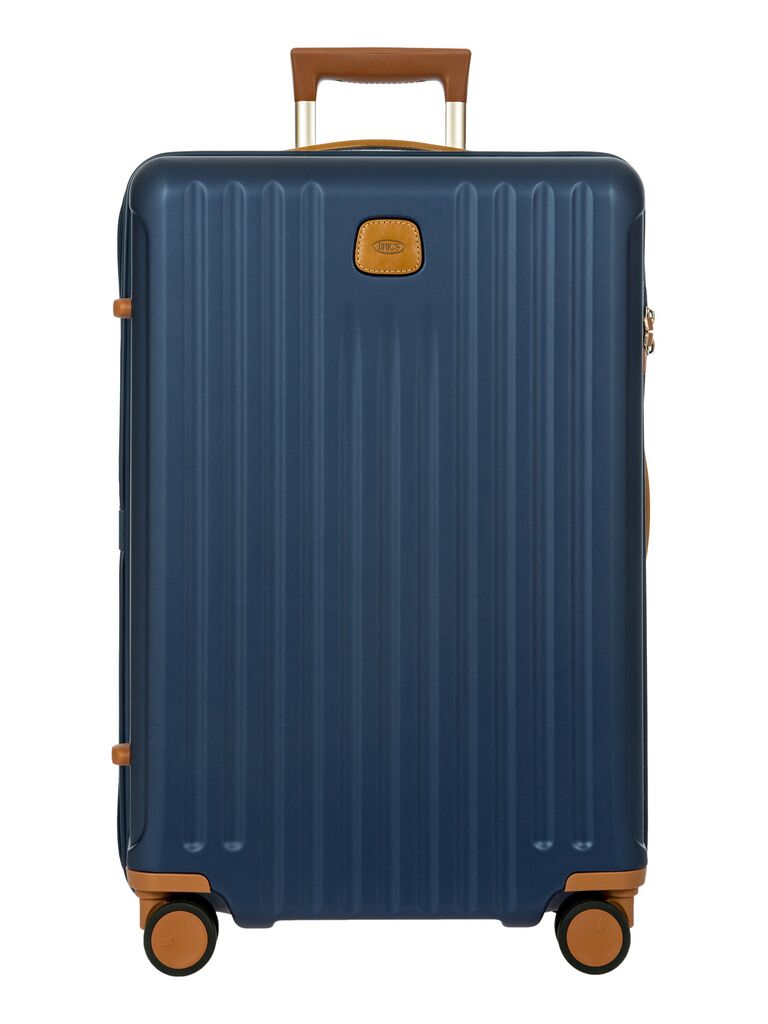 How about a brand-new suitcase from this luxury luggage brand? This checked baggage checks all the boxes: It's spacious and durable, easy to maneuver and comes with a TSA-approved lock. Leather accents further elevate the timeless design. 
60. Philips 2-Cup Coffee and Espresso Maker With Milk Frother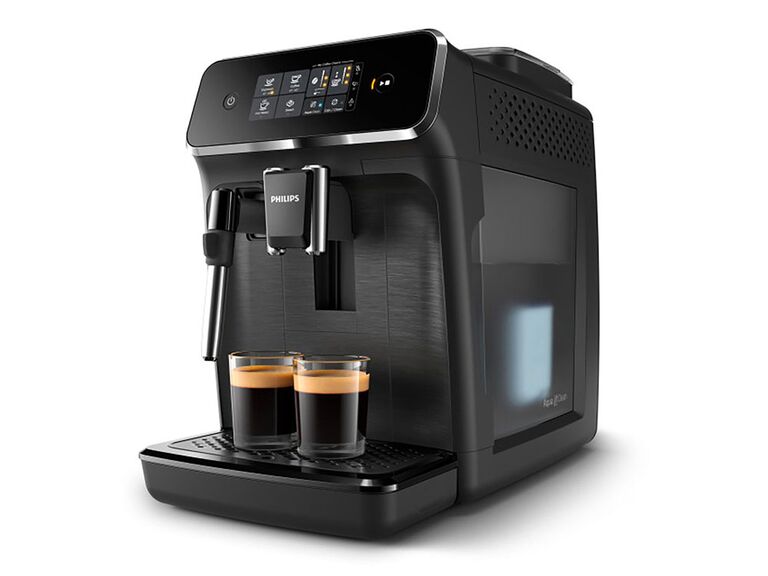 The best part about this souped-up coffee maker? It brews two delicious cups at once. The easy-to-use controls and attached milk frother add to the luxury experience.

61. Coyuchi Cloud Loom 6-Piece Organic Towel Set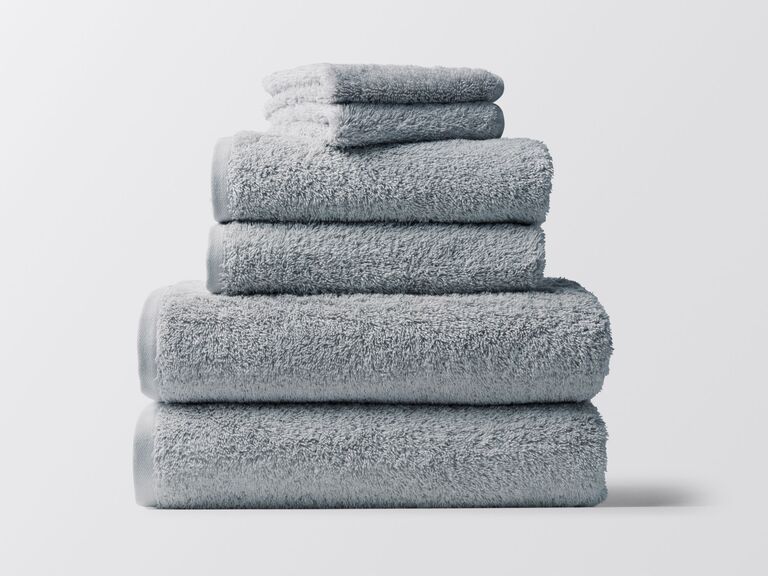 Coyuchi's bath towels promise a spa experience at home. They're impressively soft, warm and absorbent, not to mention made from 100% organic cotton. This is the kind of wedding gift you can feel really good about giving.

62. Le Creuset 1.25 Qt. Whistling Stovetop Kettle
Le Creuset kitchenware is coveted for a reason: It's made to last and just plain pretty to look at. If the famous Dutch oven has already been claimed, consider something else from the brand. Nothing says "home" like a lovely kettle sitting on the stove.

63. Pom Pom at Home Jasper Handwoven Tassel Throw Blanket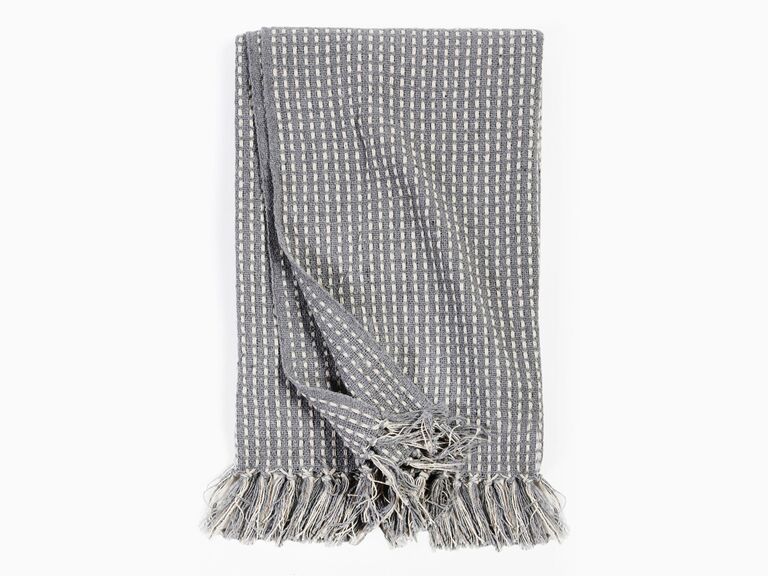 When they aren't snuggling under this boho throw, they can toss it over their armchair for decoration. It's the perfect way to give their home the look of lived-in luxury.

64. Vera Wang Set of 2 Sequin Crystal Coupes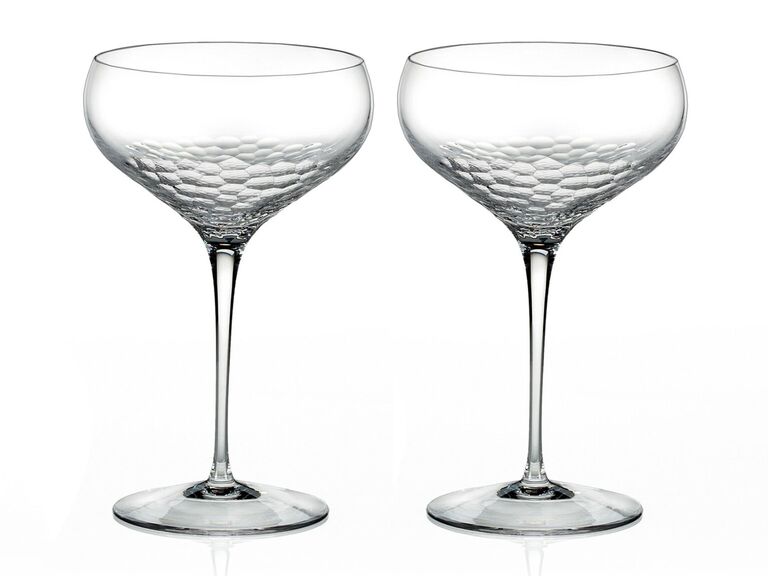 This sparkling drinkware screams sophistication. Every time the couple sips from these elegant coupes, they'll feel like a million bucks. They may even vow to pull them out for every wedding anniversary. 

65. Vitamix Professional G Series 64 Oz. Blender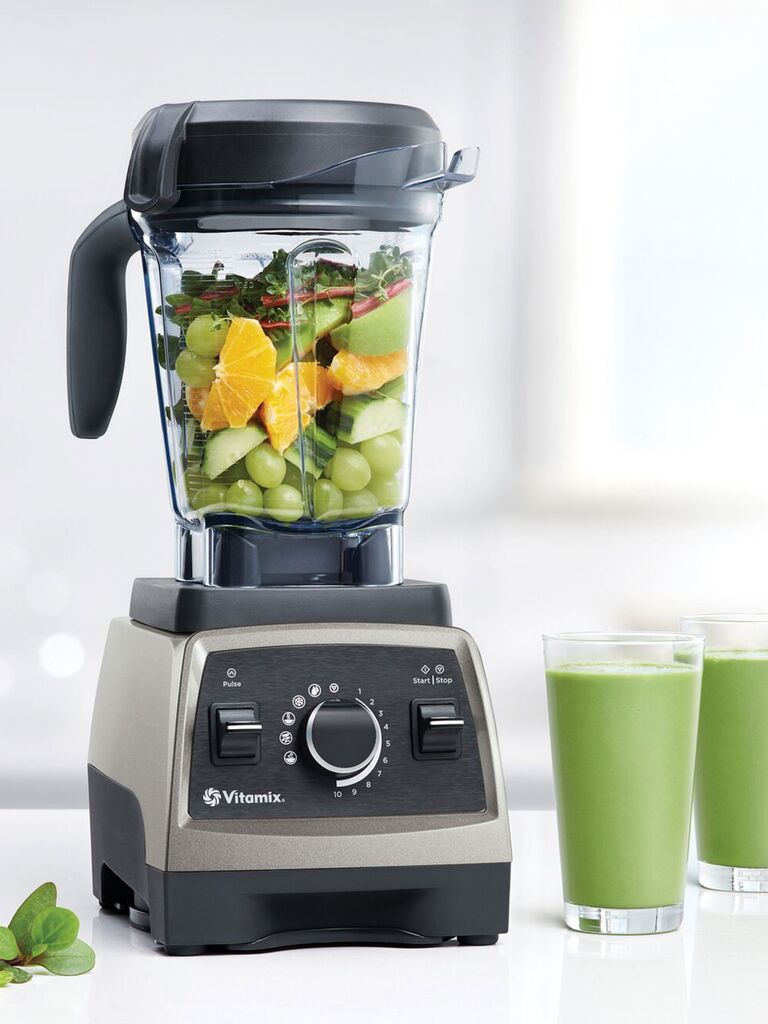 There's a reason serious smoothie drinkers obsess over Vitamix gear. The blenders really do it all—and they do it all well. This model offers 10 different speeds for juicing, chopping, mixing and more. Better yet, the large container makes batch blending quicker and easier. Once the couple realizes how much this appliance can handle, they'll honestly be amazed. 
66. NewAir Dual-Zone Compressor Wine Fridge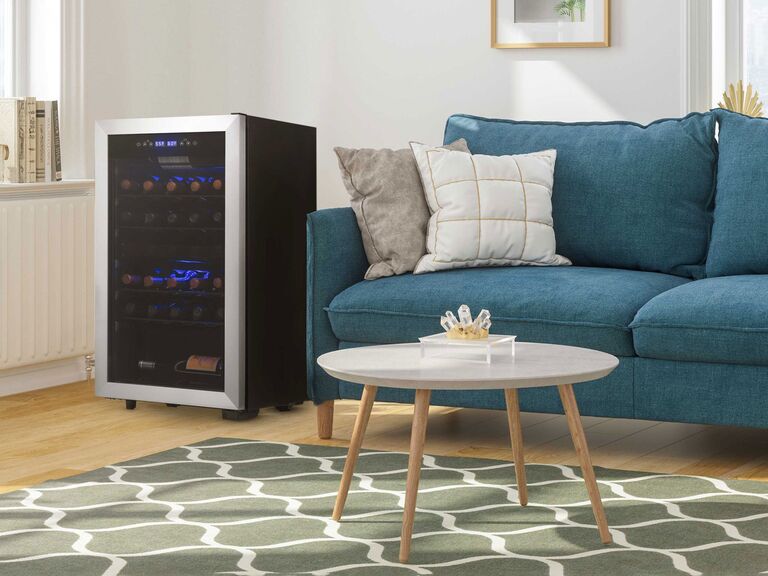 There's no doubt about it: This wine fridge means business. The dual-zone appliance keeps reds and whites at just the right temperature. With space for 28 different bottles, the oenophiles will have lots of room to store their growing collection. What's more luxurious than having perfectly chilled wine at their fingertips?

67. Kate Spade New York Rosy Glow Double Frame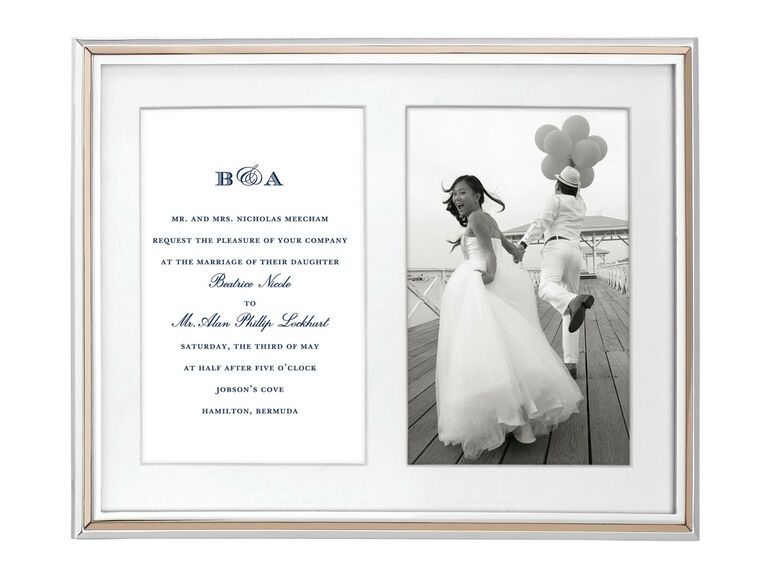 This luxe decor is a thoughtful gift for the sentimental couple. The silver-plated frame fits a cherished photo as well as a copy of their wedding invitation. The special glass will protect their precious keepsakes from the sun, preserving the mementos for years to come.

68. Umbra Wobble Chess Set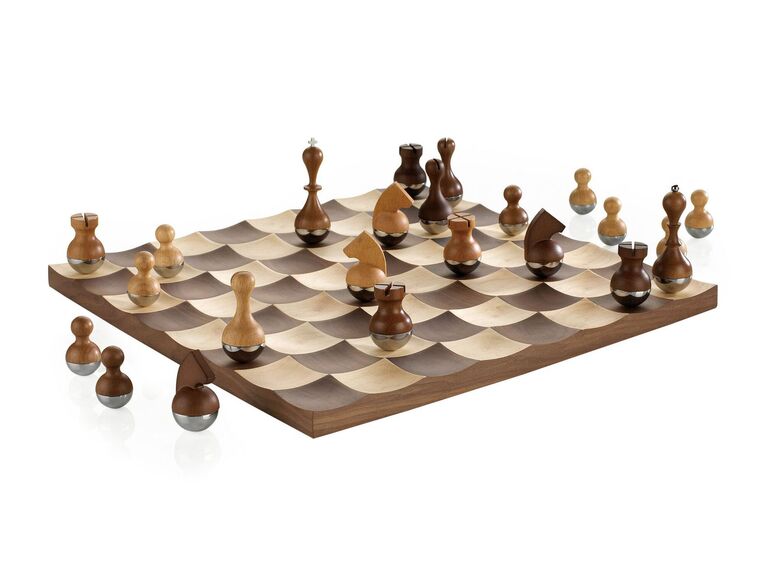 This elegant chess set is more than just eye candy—the creative design serves a functional purpose. Move (or accidentally bump) the board and the pieces won't fall off. Talk about a talking piece!