Bouquet Preservation 101
Your bouquet can be one more great keepsake from your wedding -- read on if you're interested in holding on to it for the long haul.
by THE KNOT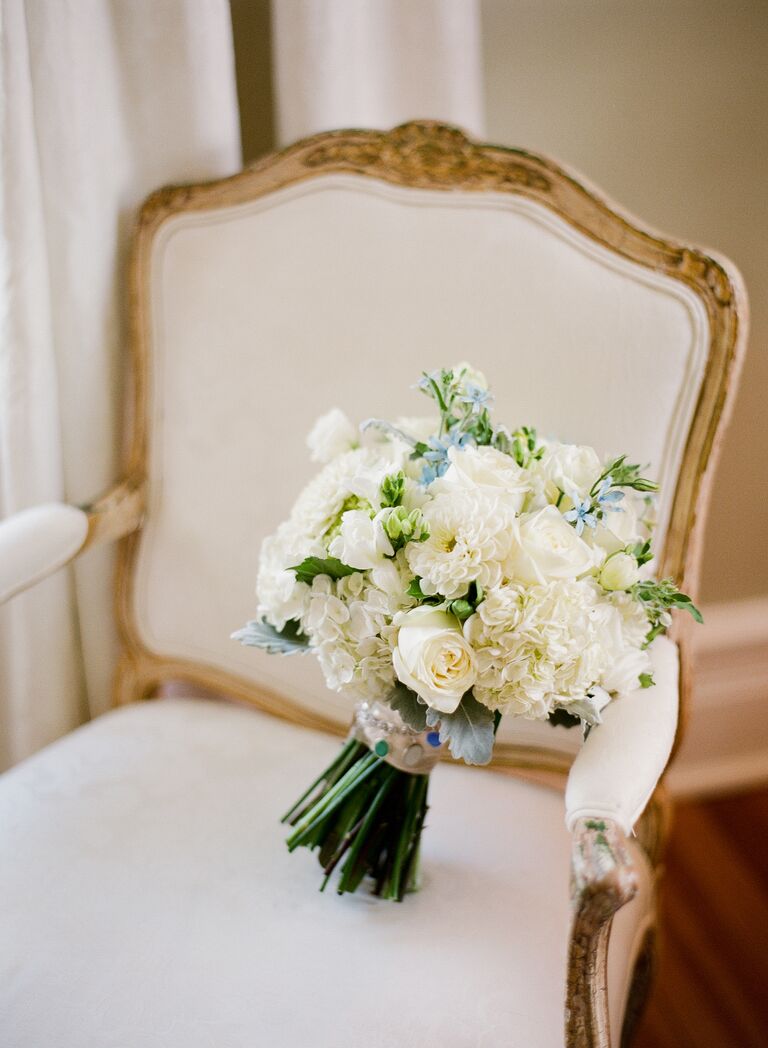 photo by
Jen Fariello Photography
Choosing a Method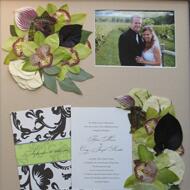 The Press and Frame Option
This method simply flattens a few blooms from the bouquet so they can be displayed in a picture frame. You can DIY a project like this by pressing a few petals between the pages of a thick book, but if you're looking for a really polished look, you can also hand it over to a pro. A professional frame filled with pressed flowers mixed with a few wedding photos will typically cost about $150.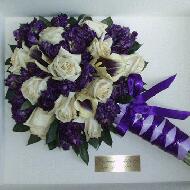 The Glass Dome or Shadow Box Option
If you aim to have your bouquet or a few flowers from your bouquet preserved in their original shape, this is the route to take. Both silica gel drying and freeze-drying, which are done by professional preservationists, save the natural, three-dimensional shape of the flowers. The difference between the two methods is just technical: Silica gel drying involves burying the flowers in a granular substance until they're totally dry, while freeze-drying entails slowly dehydrating the blooms in a cold, vacuum-sealed machine. The bouquet is then sealed inside a glass container like a shadow box or a glass dome. Preserving your bouquet like this is certainly complicated and, therefore, is pricier than pressing. A glass dome filled with a freeze-dried bouquet could run up to $500 or more.
Hiring a Preservation Company
How to Find One
You'll want to choose an established company with positive reviews and make a reservation about a month in advance of the wedding. You can pick either a local company or a nationwide one (for example, All Seasons Floral Preservation and Everlastings Pressed Flowers specialize in pressed flowers, and FreezeFrameIt and Florage specialize in freeze-dry). Check our listings or try a simple web search for "bouquet preservation."

Delivering Your Bouquet
Once you've chosen a company, all you have to do is drop off or ship your bouquet to a preservationist as soon after the wedding as possible (a day or two is best). You may have to pack the bouquet in a padded cardboard box or cooler that either you or the company provides -- depending on the policy of the pro you pick.

Photos: Pressing: All Seasons Floral Preservation; shadow box: Bloomingly Yours