Everything You Need to Host a Chic Ranch Wedding
We love a homestead celebration.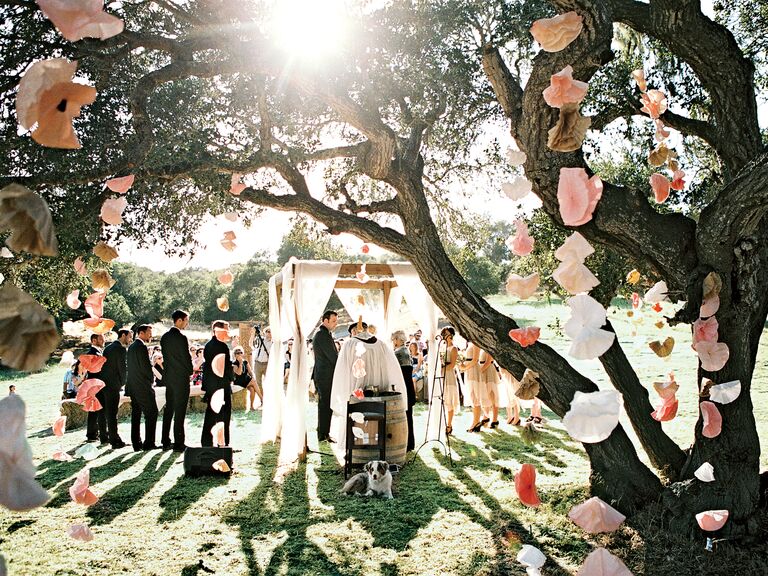 BRAEDON PHOTOGRAPHY

Maybe you're a seasoned cowpoke or a city slicker with a country heart— either way, it's hard to deny that there's something magical about the rustic refinement of a ranch wedding. After all, Reese Witherspoon, Lauren Bush and Kate Bosworth all said "I do" to a homestead celebration. Want to say I do on the ranch? Read this first to learn all the ins and outs of planning a ranch wedding.
Pick a Hitching Post
Unless you live in west Texas or a handful of other places, your ranch wedding will likely be a destination. From Arizona to Wyoming, there are many wedding-worthy ranches, which can make the idea of picking just one overwhelming. Make things easier on yourself by starting your venue search with a good idea of your day's theme and vibe. Do you want fly-fishing and horseback riding? Or is your heart is set on a shabby-chic wedding with all the kitschy country trappings? Establishing what you're looking for early on can help you and your planner quickly weed through the options, saving you time and a whole lot of headaches. Once you've picked the perfect place, visit your venue in person at least once. It's important to get a feel for the space and visualize the details of the day.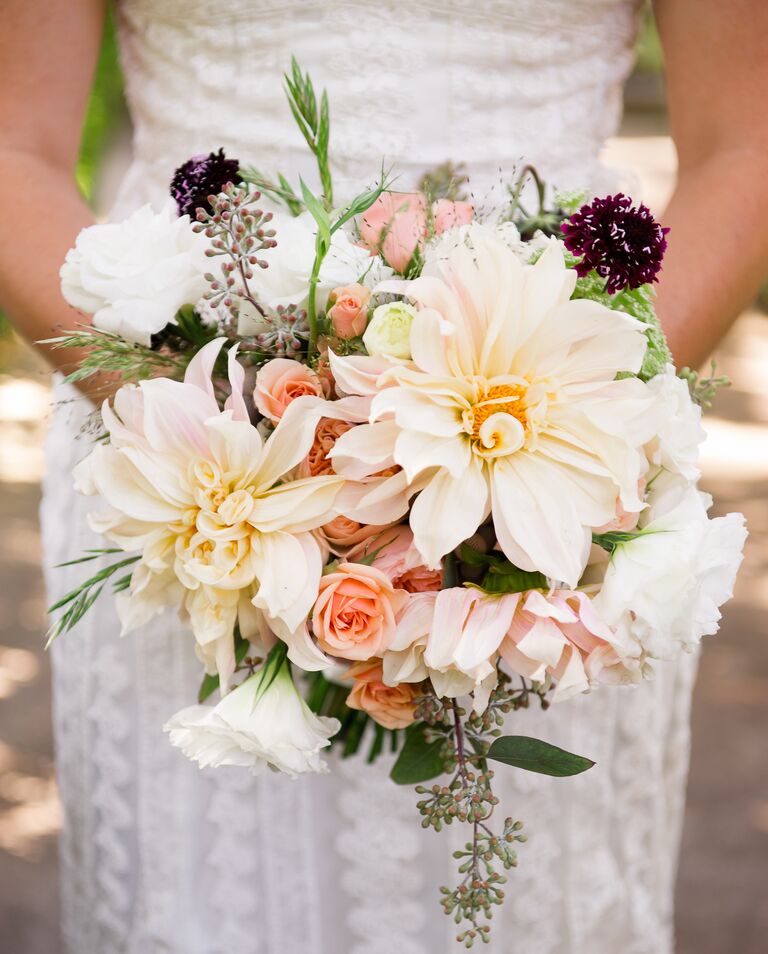 Plan Your Budget Accordingly
Working ranches, although charming, aren't often equipped to handle big events. There's a good chance you'll have to bring in everything—from the vintage-esque plates to the bathrooms—so factor in those extra costs. Try to earmark 5 percent of your overall budget for unforeseen costs so you never actually blow it. Todd Fiscus, owner and creative director of Todd Events, recommends padding your budget for hidden costs too, like shipping and staffing—the "things guests won't see but you need," he says.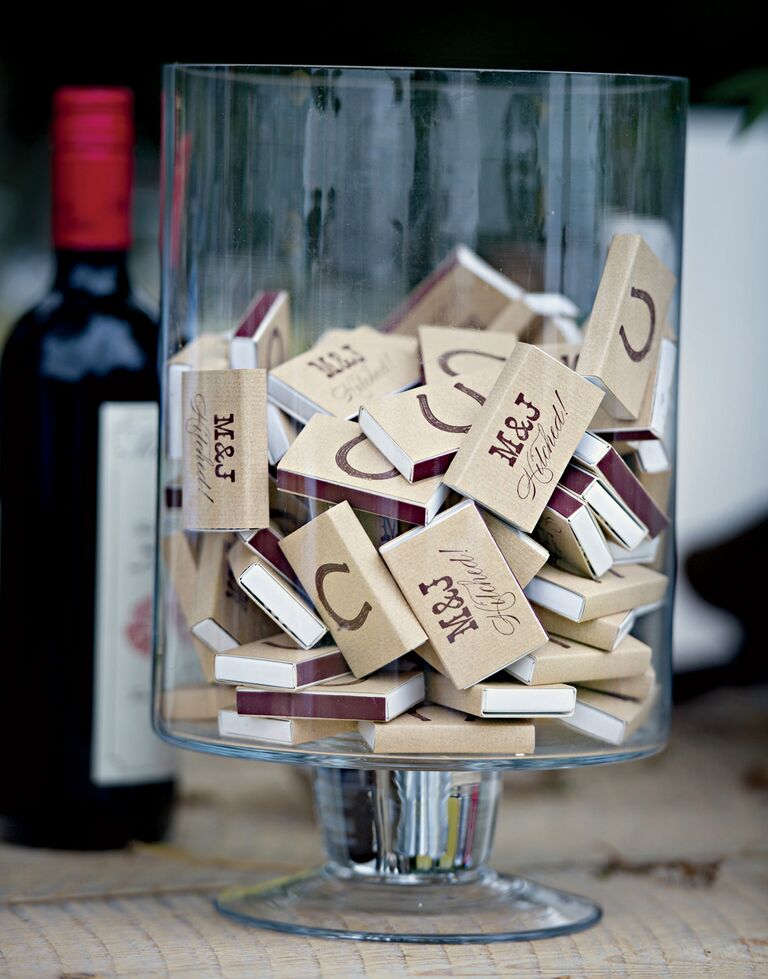 Plan Guest Accommodations in Advance
In remote areas, the nearest hotels often leave much to be desired. But a little creativity can go a long way in making your guests' accommodations a bit more stylish. "Try to make them special with interesting touches," Todd Fiscus says. "Once we made monogrammed his-and-her pillowcases for the motel rooms. Not only is it a cute detail, but guests will sleep better with their heads on a nice pillowcase."
Ditto for Weather
It should go without saying, but if you're planning to wed outdoors, expect to get up close and personal with Mother Nature too. Have a game plan in place for any weather situation, including logistics like air- conditioning, bug spay or a tent for rain. But don't forget the details that will make your guests feel extra-cared for, like parasols to offer shade, a stylish bar cart with pre-wedding sips, or pashminas for when it cools off after the cake cutting.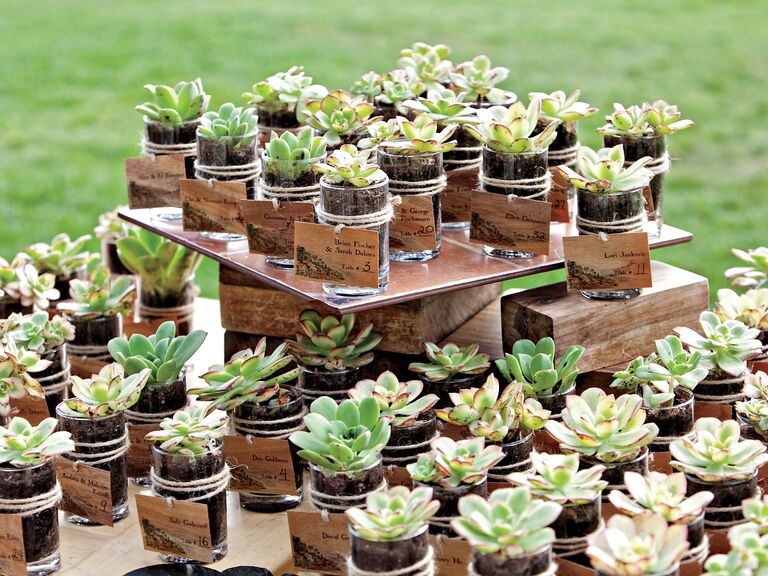 Set the Scene
Take some time to seriously think about why you want to say "I do" on a ranch. Are you a country girl through and through, or do you just want something different? Many brides choose to get married on a ranch because they grew up near one, or they have fond memories from a childhood summer vacation. If you're not a country couple, you might not want to overdo the theme, simply because it's not meaningful for the two of you. It is possible to have a fabulous ranch wedding that isn't dripping with Western décor. Mixing and matching chairs, china and napkins (all in complementary color tones) will create a carefree, eclectic look. Or incorporate desert blooms like cacti and wildflowers into your bouquets and centerpieces.
Dress the Part
It's important that you and your bridal party are comfortable. Keep in mind that a big, heavy ball gown will be extremely hot in the warmer months and might make it hard for you to hop on a horse for photos. Similarly, your man might melt in a full tux (not to mention look out of place). As for sticking to Western attire? It's up to you how literal you want to be with your theme. Beyond the classics—bolo ties, Stetsons and cowboy boots—there are plenty of other subtle ways to incorporate your locale into your attire. Try cute horseshoe pendant necklaces for the girls and quirky longhorn cuff links for the guys.
Make sure you keep weather in mind as you're planning your attire. "Wind can be a big killer," Todd Fiscus says. "Think about the weather and your venue and how it relates to what you're wearing—that includes your shoes and veil. Outdoors, you'll be wobbly in high heels, and if it's too windy, your veil will be standing up parallel to the ground!"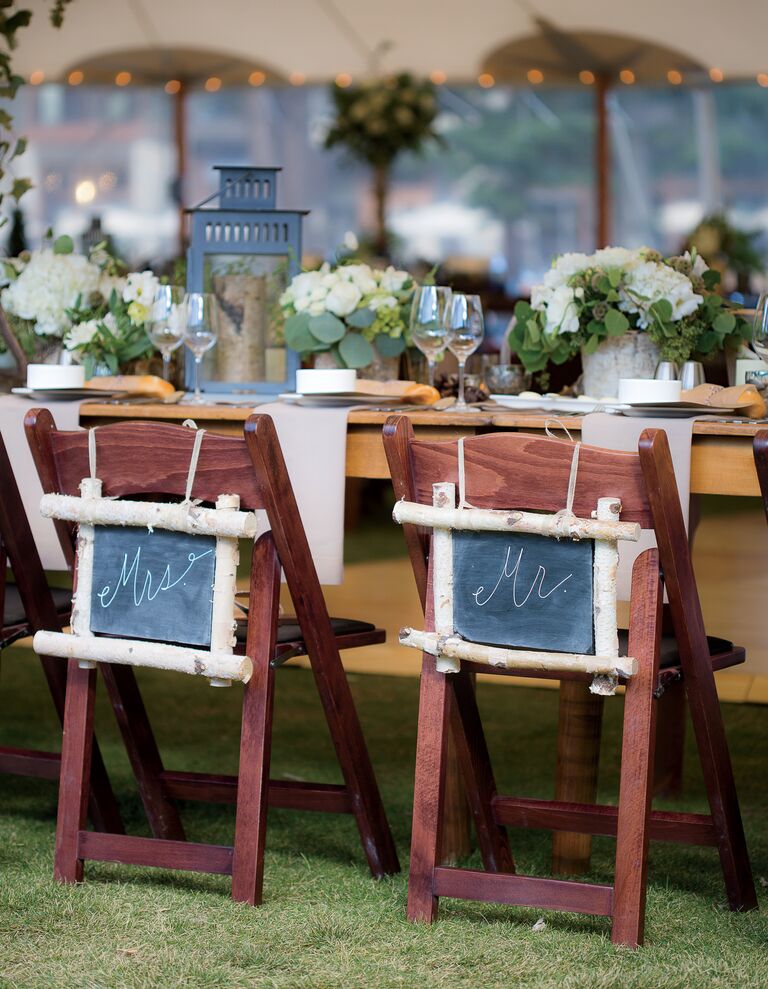 Take Advantage of Local Cuisine
It's not a ranch wedding without a classic farmstead meal. Fiscus recommends offering plenty of farm-to-table options, like steak from a nearby cattle farm and locally grown, in-season vegetables. For casual cowboy fare, consider a mini-taco bar or a nacho-and- queso station. Another fun idea is to incorporate honey and in-season fruits from local farms into the desserts or favors. Having a winter wedding? S'mores are always a hit, especially when the weather gets chilly. Add some blankets and a banjo into the mix for a rustic chic after- party. For summer celebrations, stay away from a cake with any sort of egg-based filling that could spoil in the heat. Also, to avoid melting and the associated heartbreak, you'll want to keep your cake cool and out of the sun—especially if you opt for buttercream frosting!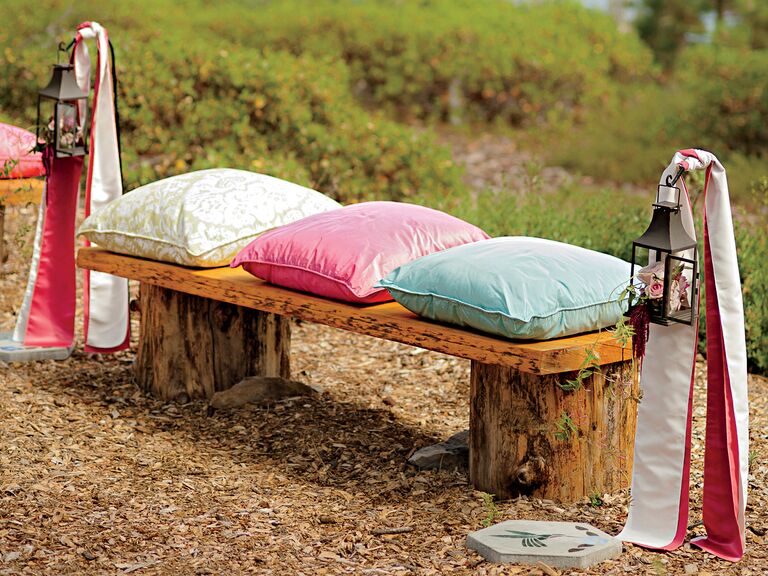 Keep Guests Hydrated
It's important to keep your guests well hydrated during each part of the day—from the ceremony to the after-party. For the ceremony, pitchers or beverage dispensers of lavender-infused lemonade and sweet tea are refreshing faves that are sure to please both young and old. Galvanized buckets filled with bottled water and soda are perfect choices for a vintage celebration. Later, during the cocktail hour and reception, offer local wine and locally brewed beers to infuse the party with regional flavor. Thinking of having a signature drink? "Local honey and Southern whiskey make a pretty mean cocktail," says Fiscus.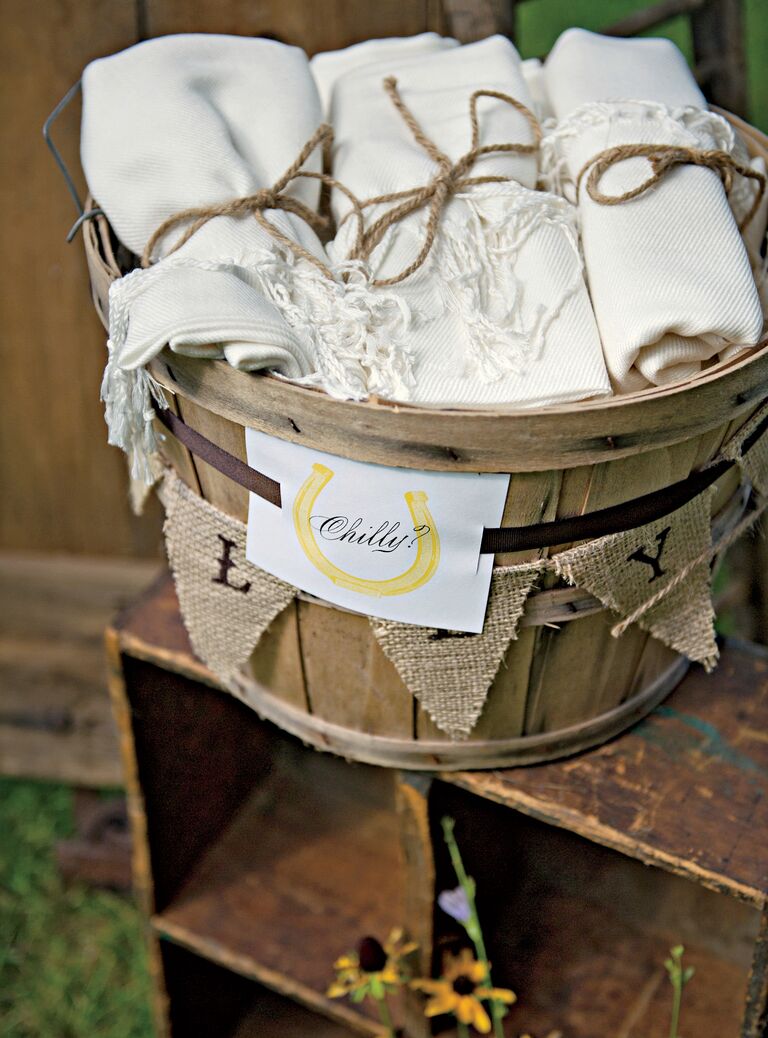 Play Up the Ranch Wedding Vibe
It's amazing how a few thoughtful details can create a truly remarkable experience. Wow your guests from the start with a "welcome wagon" that's stocked with burlap totes, maps of the locale, favorite snacks of the locals and refreshments, like bourbon iced tea served in mason jars. If you're having a weekend-long celebration, kick off the party with cocktails at the "saloon." Or play up the wide-open space of the homestead by taking advantage of ranch pursuits like skeet shooting and archery. Even a friendly game of horseshoes or cornhole will get guests in the spirit. Working in native flowers and succulents into your centerpieces is a great way to accentuate the rustic surroundings.
For the reception or after- party, hire some unexpected entertainment, like country crooners or square dancers, who will get the crowd on their feet. And don't forget a proper send-off for the new Mr. and Mrs. Ditch the sparklers in favor of popguns, which will delight both young and old (and will serve as a fun and memorable favor for guests).