How to Throw a Lingerie Shower
Read these tips on how to add more naughty than nice to the bride's party.
by Carrie Anton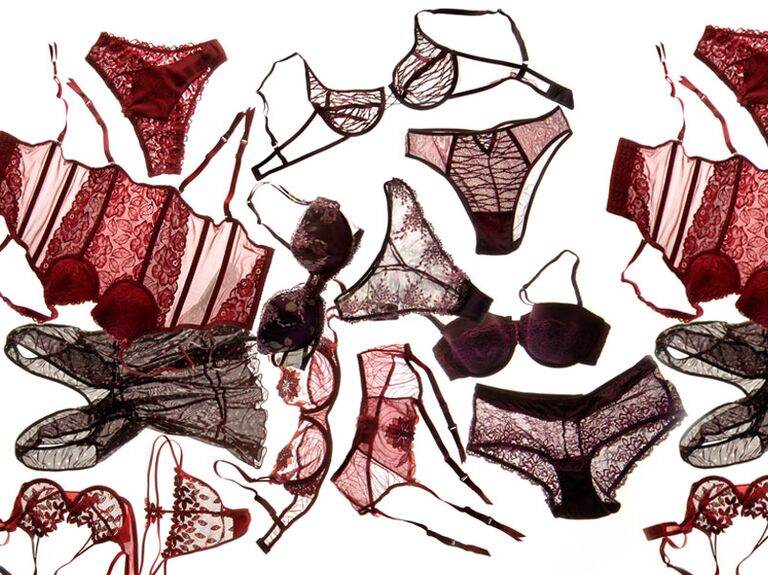 If the newlyweds-to-be are all set with kitchenware and bath towels, skip the traditional bridal shower for a gathering of "intimates" instead. A lingerie party allows the bride to be pampered with beautiful pieces for her wedding night, honeymoon and after, while guests in attendance will actually enjoy watching gifts get opened.
Location, Location, Location
When planning festivities focused on unmentionables, location is key. "Hosting the lingerie shower in an environment that allows the bride—and her guests—to feel 100 percent comfortable to show off the pieces and make some noise is the most fun," says Ashley Kelsch, founder and CEO of Austin, Texas, based lingerie store Teddies for Bettys.
That may mean hosting the party in the bride's or a friend's home, but maybe not at her future mother-in-law's. Another venue option is to bring the party to the intimates. "At Teddies for Bettys, we host private lingerie parties where the girls pick out lingerie for the bride to try on while everyone sips on bubbly," says Kelsch. "It's not uncommon for the bride to do a little show and tell and get the opinions of her friends. (Cue the 1-10 cards!) After she's picked out the winning sets, the party comes together to splurge on the bride."
Naughty or Nice?

Behind closed doors is a lot like Vegas—what happens there, stays there—making it difficult for guests to know the right gifts to give. As the event hostess, it's up to you to help set the tone and provide guests with the info they need. For that, a trip with the bride to a lingerie store is in order.
The first task is the fit. "Nearly eight out of 10 women are wearing the wrong size bra," says Kelsch. "With that said, when a bride goes into a specialty store and takes a few minutes to get fitted and put together a wish list, it relieves the [guests] of all stress."
Next up: style. Let the bride do some browsing, noting if she's more into classic or something a bit steamier. Not only will it help you pass on shopping tips to guests but also may help dictate the party's theme—and who should and should not be invited.
Lingerie She'll Love

To save the bride from having to return gifts or a drawer full of lingerie she'll never wear, Kelsch comes to the rescue with easy-to-follow shopping advice. "If [a guest is] unsure, buying an everyday lacy bra and panty set never fails," she says. "For the budget friendly purchase, one size fits all thongs or a massage stone and candle are great. Again, something we all need and want!"