The Knot Ones to Watch: Inside Our List of Notable Emerging Wedding Pros
Find out why our eyes are on these planners, floral designers, photographers and pros in 2023.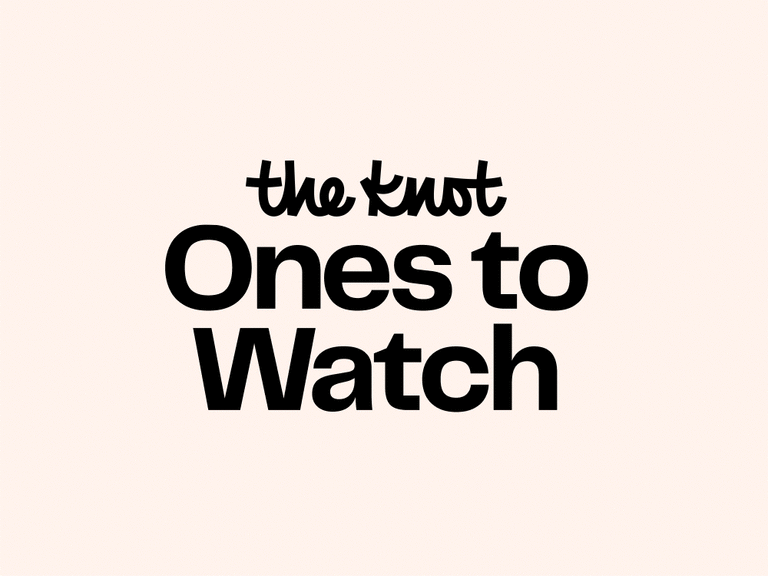 Looking for the ultimate wedding vendor checklist? Finding the perfect team to bring your wedding vision to life is no small task. That's where we come in. We've pored over the many talented vendors in events to find a cohort of 26 outstanding and emerging businesses we know will inspire you as you plan your wedding. While your wedding vendor checklist may include other businesses (talent you trust and appreciate), this vetted group of experts offers a fresh perspective to help you navigate the process. They open up about things you need to know as you curate a vendor team to authentically represent you on the big day. Here are our 2023 Ones to Watch honorees.
In this story:
How The Knot Ones to Watch Came to Be
With thousands of wedding professionals in the industry, you might wonder how we landed on these 26 standouts. We sought values-driven pros who are change-making, educating, cheerleading, and amplifying both engaged couples and fellow pros.
Each honoree aligns with one of the five categories below. One is an innovator who is creatively utilizing 3D printing in wedding cake design. Another is an advocate, championing women in business through their videography company's women-led team. Our list of 26 trailblazers, The Knot's Ones to Watch, are shaping the future of weddings.
The Innovator
These pros are trailblazers and visionaries. They're trendsetters and tastemakers. They're constantly thinking outside the box to dream up new and inventive wedding ideas.
The Connector
These pros are embracers, bridge-builders and storytellers. They care about success, but care even more about creating spaces, bonds and narratives that allow all couples and vendors to thrive.
The Mentor
These pros are coaches and advisers. They're educators who want to share their wealth of knowledge and are invested in supporting emerging artists.
The Realist
These pros are down-to-earth cheerleaders. They're team players who seek to be your supportive counsel, the one you know will tell it like it is and disrupt the status quo for the better.
The Advocate
These pros are uniters and amplifiers. They're motivated by inclusivity and a desire to invite people in while creating work that authentically reflects a couple's roots.
What makes these wedding vendors so notable?
Beyond looking at the ways our honorees embody the values above, we created a series of guidelines to help us in our search for rising talent across all categories. These principles guided us as we gathered a cohort of 26 pros you need to know in 2023.
Fewer than eight years in business in the wedding industry.
Have a cutting-edge, authentic and innovative approach to their field.
Vetted by a seven-person committee made up of four members of our editorial team and three well-respected industry experts.
Further vetted through reviews from industry peers they've worked with.
The Wedding Planners You've Gotta Know
Wedding planners are the conductors that bring carefully orchestrated nuptials to life. They're the glue that holds everything together. In short, wedding planners are a key vendor—and it's best to bring them on early in the process so they can offer input and direction on everything from creating your personalized wedding vendor checklist to executing on a flawless timeline on your wedding day.
Finding the right planner to bring your wedding together in a way that feels authentic to you is no simple task. You want a pro that understands your wedding vision and is eager to get you where you want to go. Read on to learn how each of our Ones to Watch planners approach the process in a unique and pioneering way.
Alex Moreau of XO Moreau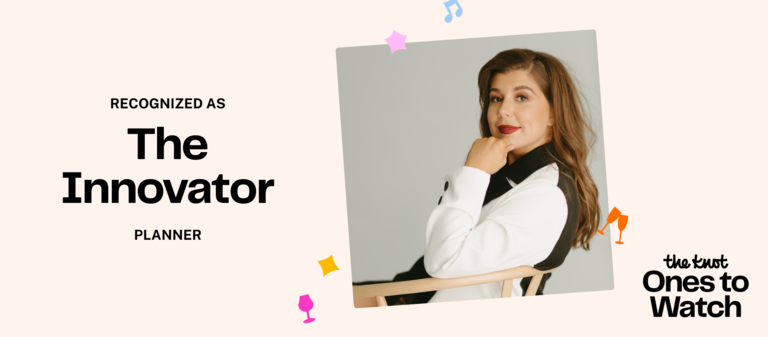 Alex Moreau is a Texas-based wedding planner. The owner of XO Moreau, founded in January 2018, she is motivated to push creative boundaries. "You know what would be weird?" That's the question Alex asks herself each time she starts planning a new wedding. "All my ideas sound funky at first, but I'm just too obsessed with them not to float them to my clients. I thrive with couples who want a wild, eccentric or over-the-top vibe for their wedding. I hope my work makes the boring wedding obsolete. A wedding is a party, y'all. It's time we start acting like it."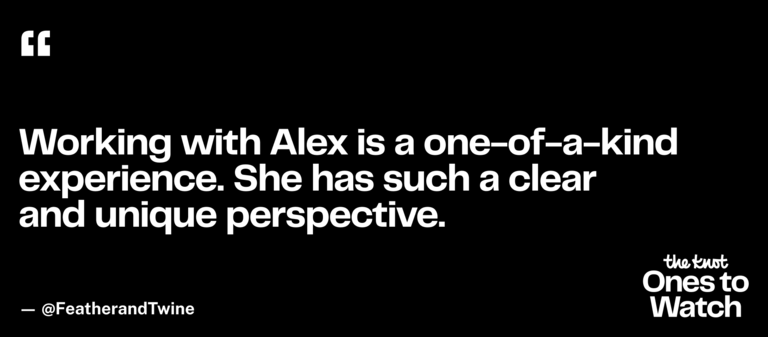 Amy Shack Egan of Modern Rebel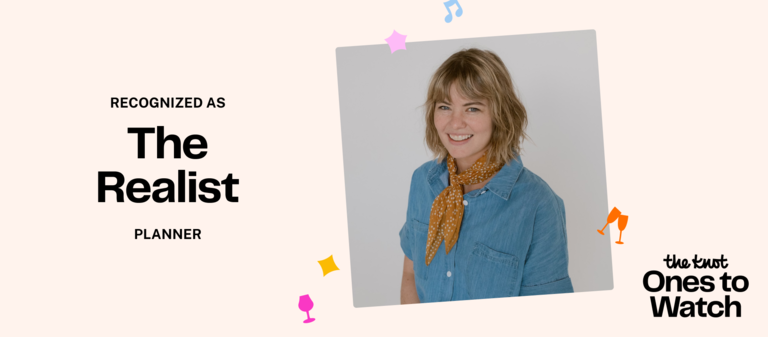 Amy Shack Egan, who founded Modern Rebel in August 2015, is a New York-based "love party" planner. The pro is motivated to disrupt the status quo. Amy doesn't plan weddings. Rather, she plans what she likes to refer to as "love parties," or weddings that break the rules. "I want to give people permission to break away from expectations and have a celebration that feels true to their relationship." To help do that, she asks all her couples to come up with a mantra that best describes their partnership and can serve as a guiding light throughout the planning. "This allows couples to walk away from the event with a deeper connection to their relationship."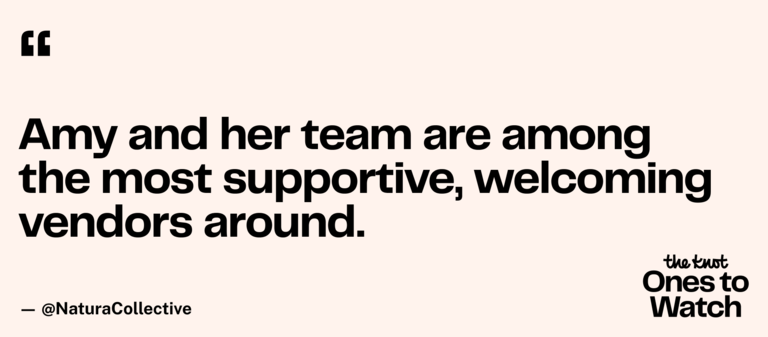 Angelica Laws of Angelica & Co. Weddings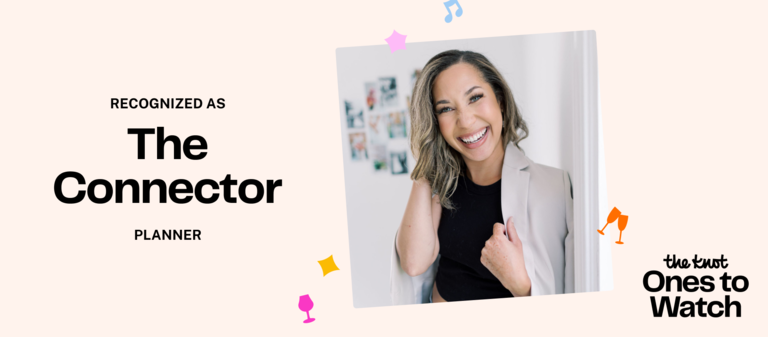 Angelica Laws is the Maryland-based expert wedding planner at the helm of her eponymous company, which she founded in August 2017. She is motivated to build human connections beyond just planning beautiful events. Angelica's goal is to "help couples create weddings that showcase their personalities, pique guests' curiosity and evoke feelings that leave lasting impressions. We believe in the power of design to transform spaces and tell a story. For us, genuine human connection comes before everything else."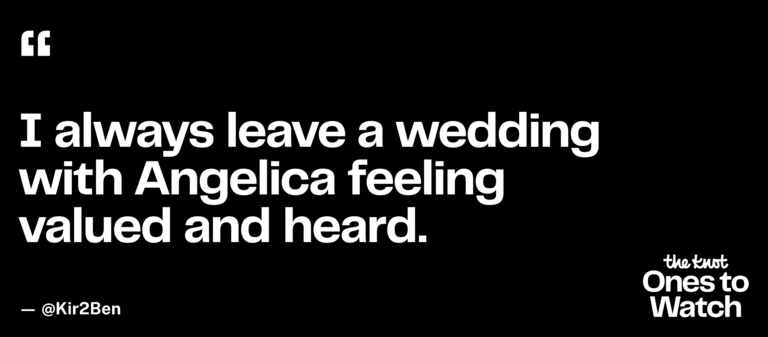 Caitlin Fulton Kuchemba of Fulton Events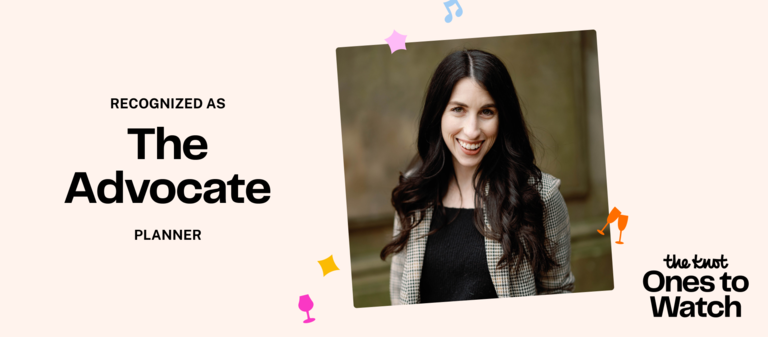 Caitlin Fulton Kuchemba of Fulton Events is motivated by the endless possibilities she sees all around her. Notably, the Pennsylvania-based wedding planner loves the peaks her business, founded in May 2015, is able to reach. "One benefit of owning my own business is waking up daily knowing there is no limit to our creativity. I love working with vendors who share the same mindset to elevate their work. I want to leave a legacy as someone who not only rose themselves, but helped others rise with them. As part of that, I'm most proud of the team I have built and the opportunities I've been able to provide them. As a female-owned business, it's important to me to give women the chance to grow, thrive and flourish."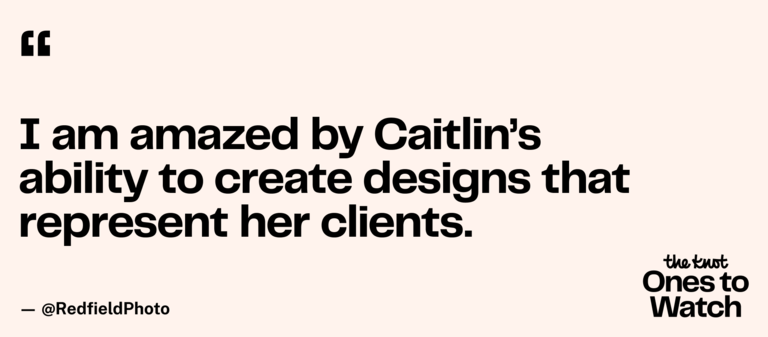 Dani Blasena of HauteFêtes Fine Weddings & Events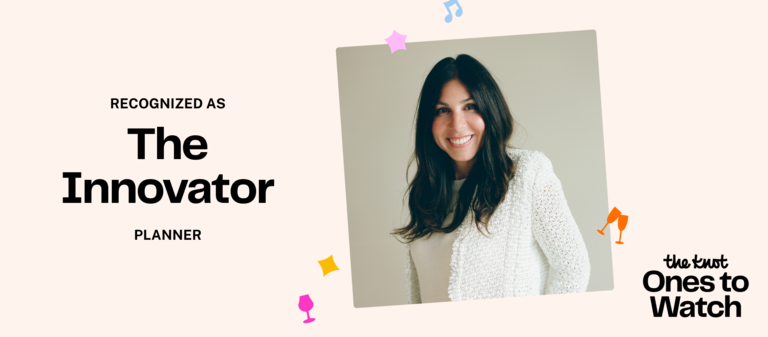 For Dani Blasena, wedding planning is all about balancing discernment and details. The pro is the genius wedding planner behind California-based HauteFêtes Fine Weddings & Events, founded in June 2016. Dani's ethos is that you shouldn't compromise seamless execution for the sake of impeccable design. "I am laser-focused on the balance between implementing great, intentional ideas and producing a really fun, flawless event. My proudest moments have always been related to how my clients (and their guests) feel when they see and experience their wedding. I hope that others are inspired by my work and that they also place emphasis on ensuring that design and execution go hand in hand."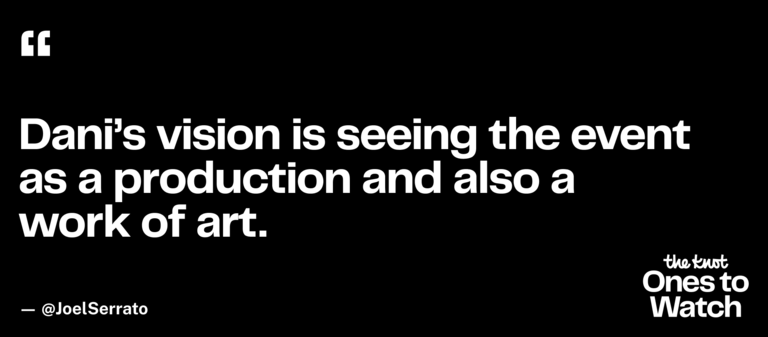 Elizabeth Gopal of East Made Co.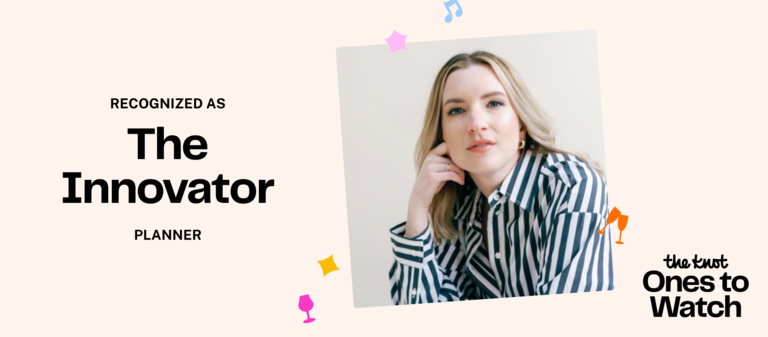 The ability to create art is what motivates wedding planner Elizabeth Gopal each day. The pro is the owner of Maryland-based East Made Co., founded in September 2015. A former professional viola player, Elizabeth's approach to wedding planning is well orchestrated. "As a classically trained musician, I learned attention to detail, focus, artistic expression, intuition and nonverbal communication. These traits have shaped me as an events professional. I view my role in each wedding as that of a creative director."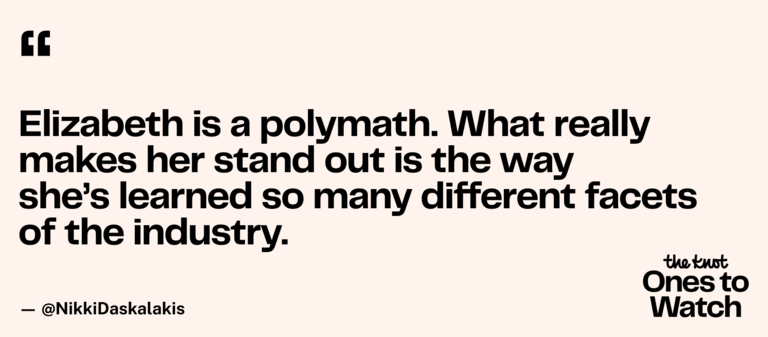 Julian Leaver of Julian Leaver Events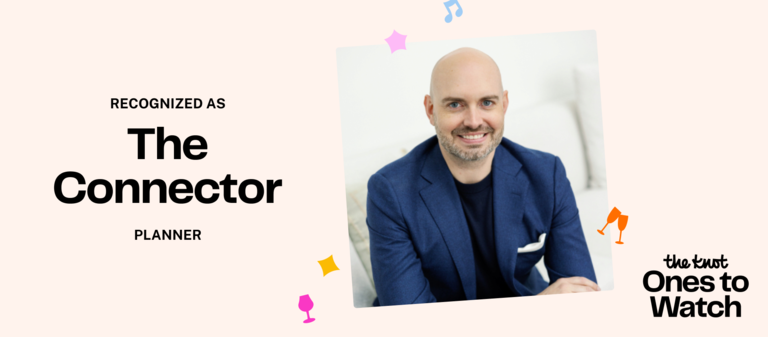 The ability to offer a unique perspective to couples is what motivates Texas-based planner Julian Leaver of Julian Leaver Events, founded in May 2016. Julian, his right-hand Sarah Kane, and their team come from a wide range of backgrounds, allowing them to bring complicated events together. "Our three-member team has worked in everything from hotels to catering and rentals, giving us a unique perspective into all aspects of producing a wedding." Julian hopes couples remember that "it is okay to come in with more questions than answers," because his team has all the answers and experience needed.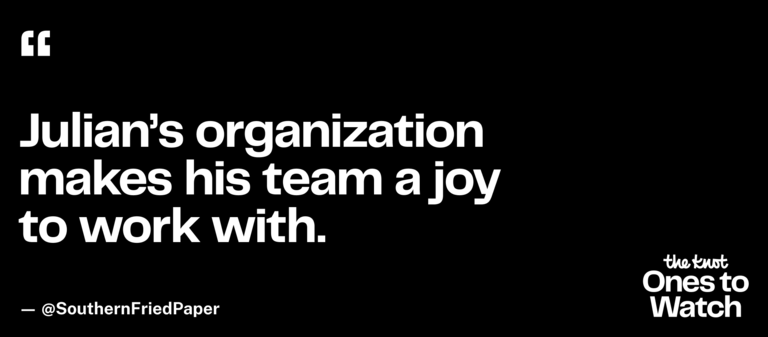 Samantha Leenheer of House of Joy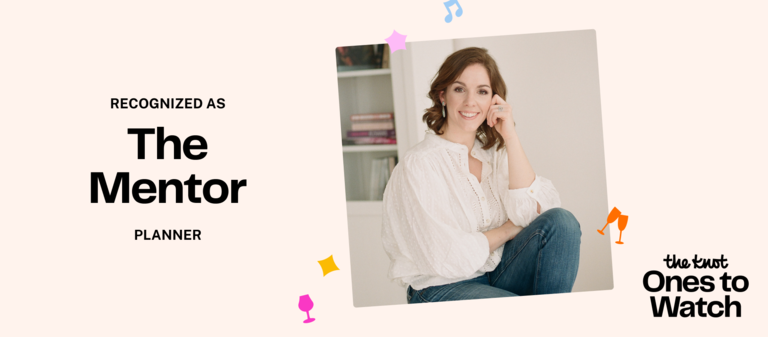 Samantha Leenheer believes in the importance of embracing flexibility and founded her company in June 2016 to do just that. Based in Ohio, the wedding planner is the genius behind House of Joy. "I hope to be a beacon of empathy and to tell my clients' stories so they feel seen. To make that happen, I want every couple to stay flexible. Our industry moves so quickly that you never know what new ideas are around the corner. Being open-minded is the best way to allow your budget to adjust to your needs while having fun planning."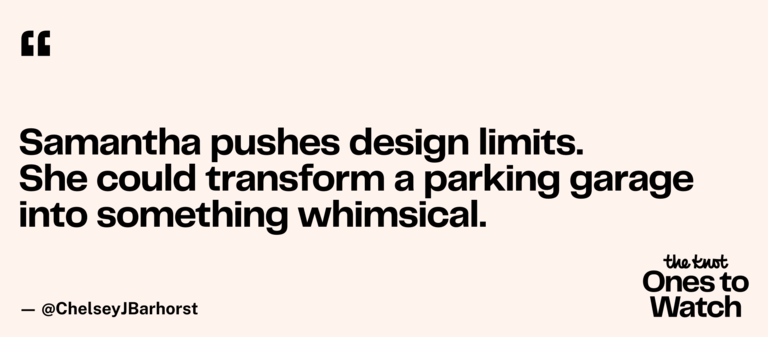 Xin Huang of Le Petite Privé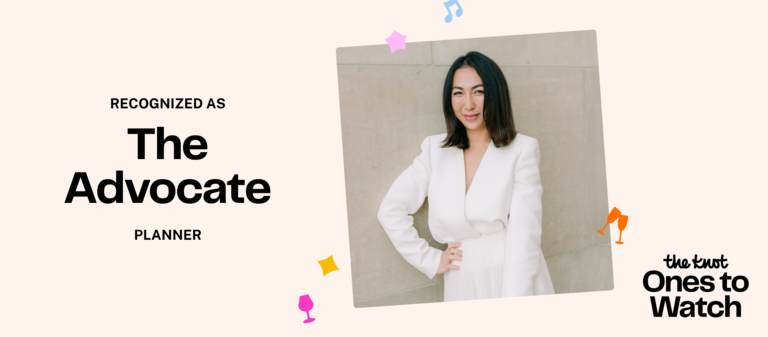 Xin Huang is a wedding planner in New York who is motivated by the importance of fostering mutual respect during the wedding journey. Huang has made a name for herself as the owner of Le Petite Privé, founded in September 2016. Xin aims to create intentional designs that are both visually stimulating and packed with meaning and purpose. To do so, she invests deeply in "honorable vendor relationships that foster mutual respect, so we can all have a healthy work environment. Staying true to our ethics and our level of care are guiding lights for us."
The Wedding Photographers You've Gotta Know
Wedding photographers are one of the most important vendors needed for a wedding. After all, the images they capture will become cherished keepsakes that will last long after the wedding concludes. But amid all the wedding vendors, how do you find the best photographer to authentically capture your story? Getting to know what motivates pros is key. Take a peek at what our five Ones to Watch photographers have to say about their ethos when it comes to wedding photography.
Afrik Armado of Afrik Armando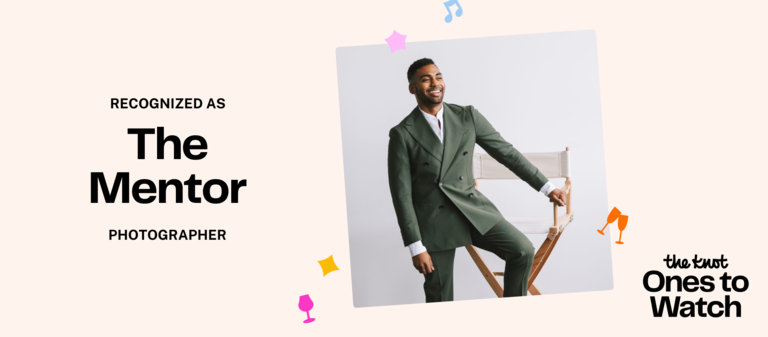 Beyond photographing couples, the ability to coach couples motivates Afrik Armando. Based in Pennsylvania, the pro is an expert photographer and owner of an eponymous company, founded in May 2017. Afrik views his role as not just a photographer, but a teacher: "I coach people to be their most beautiful selves in front of the camera." His mentorship extends to aspiring pros as well. "As a person of color, I hope to inspire others to believe anything is possible—as my own story proves. Ten years ago, I was homeless for a time, and yet I broke through in a white-dominated industry. We must never forget how limitless our potential is."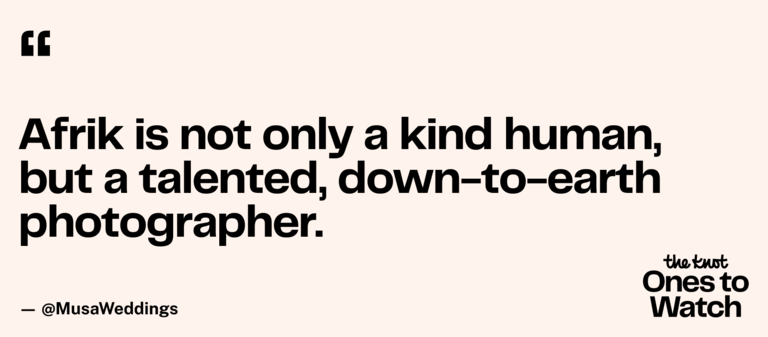 Bo Shim of Bo Shim Photography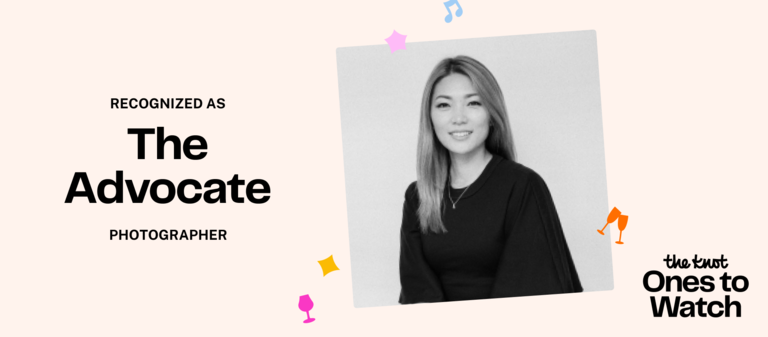 Capturing photographs that are timeless and honor a couple's heritage is core to what motivates Bo Shim. The photographer, who owns an eponymous company founded in May 2016, is based in New York, but looks to the past to inform her approach to the here and now. "As a Korean immigrant, I come from humble beginnings," says Shim. "I'm proud of the resilience and work ethic I built early on in life. That journey informed my approach to photography. I'm an acute observer and pride myself on being present. I capture the big moments and, equally important, the special in-between times. I'm proud of my voice as a photographer and want to stay true to the timeless beauty I see through my lens."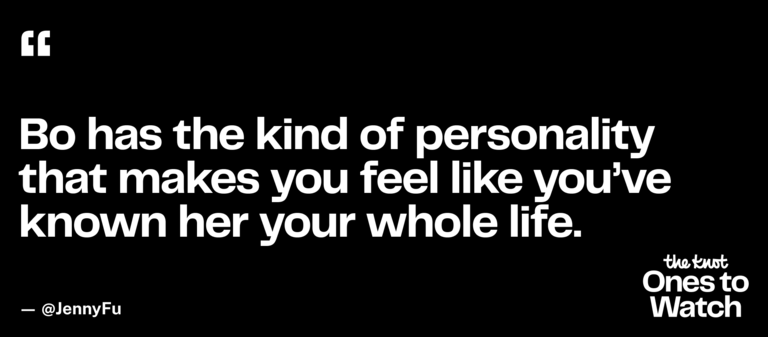 Erica "Gem" Benson of Alternative Standards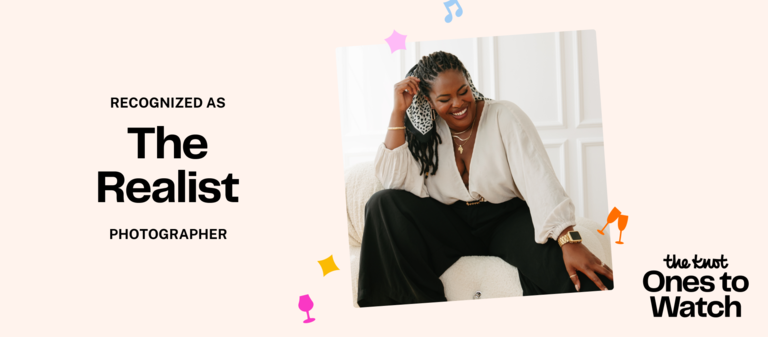 As her company's name suggests, Erica "Gem" Benson is motivated to alter the standards. Based in California, Benson is a photographer and owner of Alternative Standards, founded in August 2016. Erica is all about "romanticizing real life. The rawness, the beauty of loving and living with people. I hope everyone I have the honor of sharing even a glimpse of this life with knows they matter. Their stories matter, and their love matters." She's also inspired by the varied ways that life and love take shape from person to person. "The world can be going down the drain, but at least we've found happiness in each other. That once-in-a-lifetime kind of love is a beautiful thing. And there is no right way to celebrate love. It doesn't matter what it looks like. Love is worth celebrating."
Hannah Forsberg of Hannah Forsberg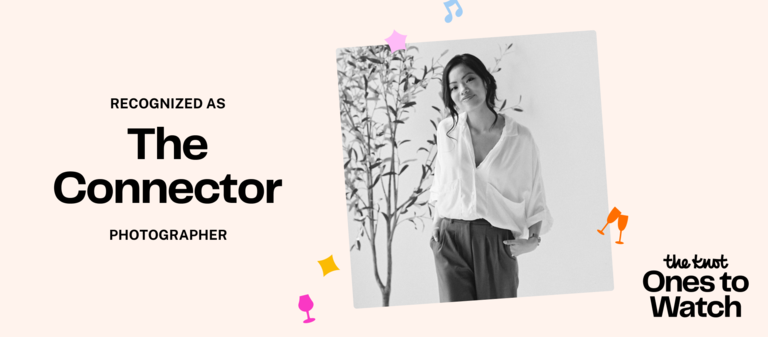 This pro finds herself enamored with the ability to create visual narratives that her role provides her. Hannah Forsberg is an expert wedding photographer based in Georgia who founded her business, which bears her name, in January 2016. "My artistic voice now has a lot to do with my past," says Forsberg. "The police found me as a newborn on a bench and brought me to an orphanage. By God's grace, I received a loving home in America, but I grew up not knowing whose smile I share or whose laugh I have. At times, I've wished for a glimmer of my story, a photograph of where I came from. That feeling made me sensitive to the weight heritage holds and the gift photography is."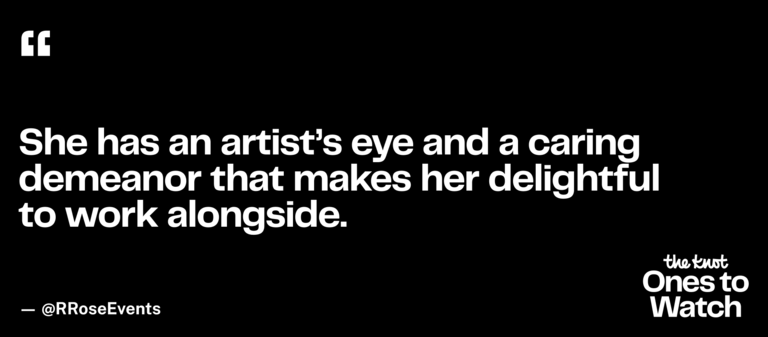 Rudney Novaes of Rudney Novaes Photography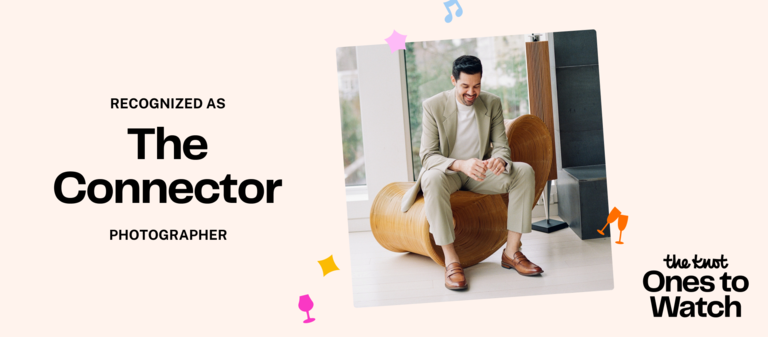 Rudney Novaes is motivated by the mission to create with purpose. Novaes, who founded his namesake company in February 2016, is a photographer based in Washington, DC. "While my medium is photography, it's really about giving the world inspiration and perspective. My photographs, the clients I serve—it's all about redefining the standard. The loud voices aren't the only ones that should be heard, so I pave an artistic path that showcases and shifts how the world, and we as individuals, view race, gender and sexuality. I don't necessarily disrupt the status quo; I simply prove that there isn't one at all."
The Wedding Videographers You've Gotta Know
Wedding filmmakers are another storytelling vendor needed for a wedding. They capture a couple's story through their lens, but each videographer has their own approach to doing so authentically. Here, our four Ones to Watch filmmakers open up about what motivates them, something any couple should inquire of their prospective wedding videographer.
Erin and Steve Sok of Sok Vision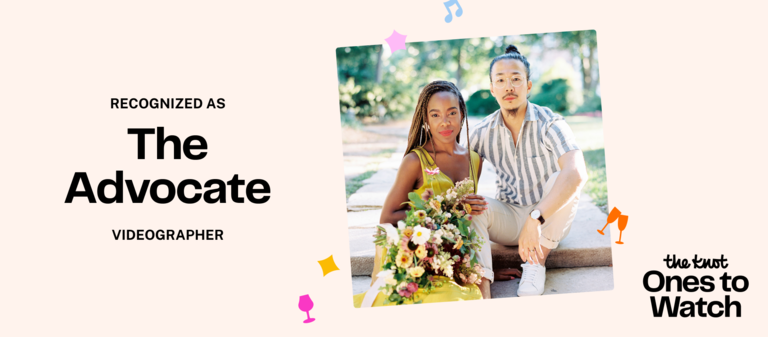 For husband-and-wife duo Erin and Steve Sok it's all about creating space for all. The videographer couple owns Sok Vision, founded in June 2017, in the Washington, DC, area. "We are proud to disrupt the narrative of who deserves luxury. We hope when people see us in the luxury space, they feel safe to be fully themselves. Representation is important, and we're honored to be a bridge for minority filmmakers. Everyone is running toward the same goal to love their families and build community. Yet each person's approach happens through the lens of culture, race, gender, etc. This diversity makes beautifully rich stories that remind us about why we're connected."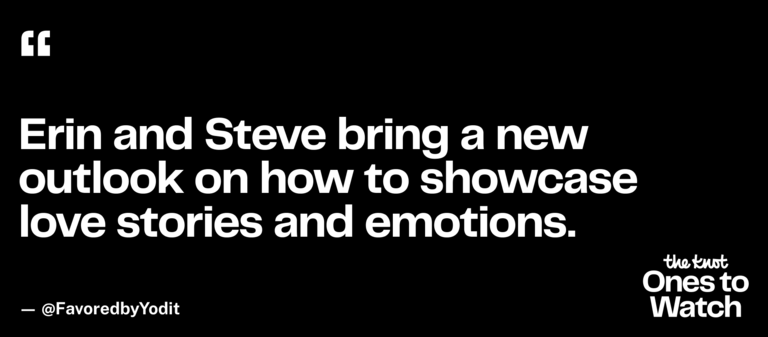 Jordan Jeanty of Jordan Jeanty Studios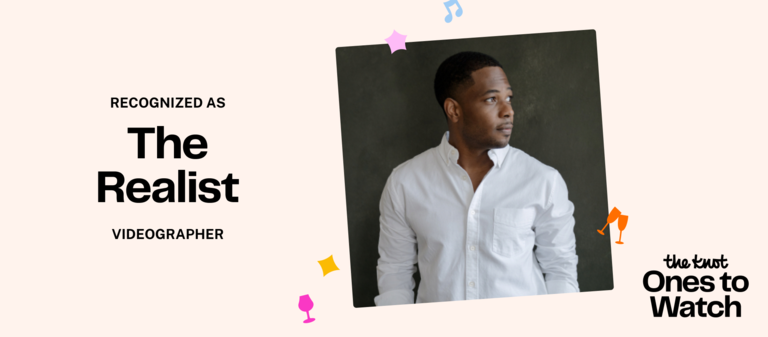 The things that motivate Jordan Jeanty are as simple as they are profound: he wants to care and grow. The expert videographer owns Jordan Jeanty Studios, which was founded in February 2017, and is based in Texas. What sets Jordan apart is as simple as it is profound. He cares— deeply. "I care about my couples, and I care about my work. While I appreciate the lifestyle my business has afforded me, what I do is much more than a way to earn money. By asking questions, listening and approaching my work from a position of service, I can create films tailored to my couples. When it's all said and done, I hope I'll be remembered as a unique and respected voice in the wedding industry. Being 'the best' is a subjective award. My goal is to be among the individuals who have elevated the wedding filmmaking industry."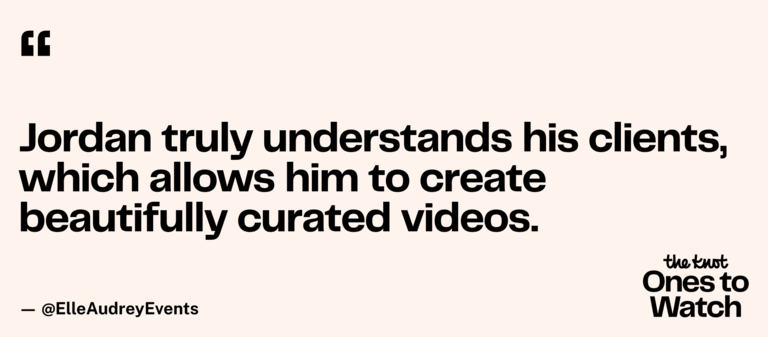 Kelly LaFleur of K. LaFleur Films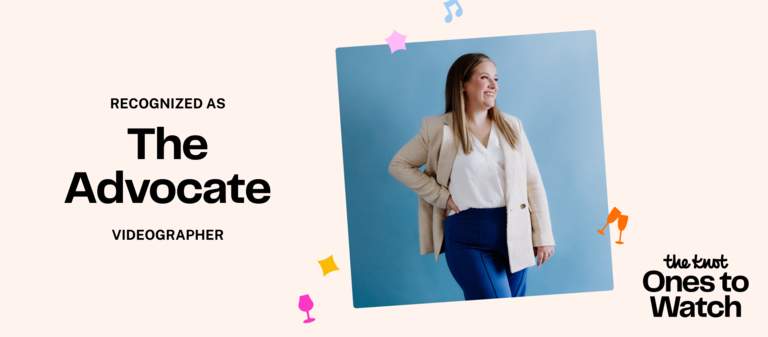 The chance to empower female filmmakers motivates and inspires much of Kelly LaFleur's work. The wedding pro is a Nebraska-based videographer and owner of K. LaFleur Films, founded in June 2016. "Wedding videography is still a very male-dominated field. We are an all-female cinematography team that has built this thriving business through solid relationships and communication." What's even more impressive than Kelly's success is her desire to share it. "I hope to encourage female cinematographers that we can run sustainable and profitable businesses while being wives and mothers."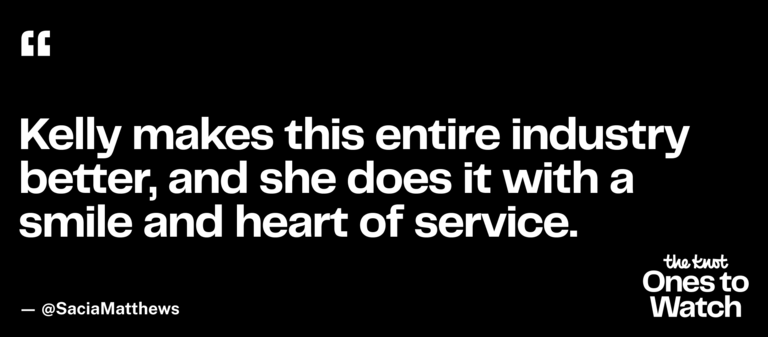 Megan Pettus of Megan Pettus Films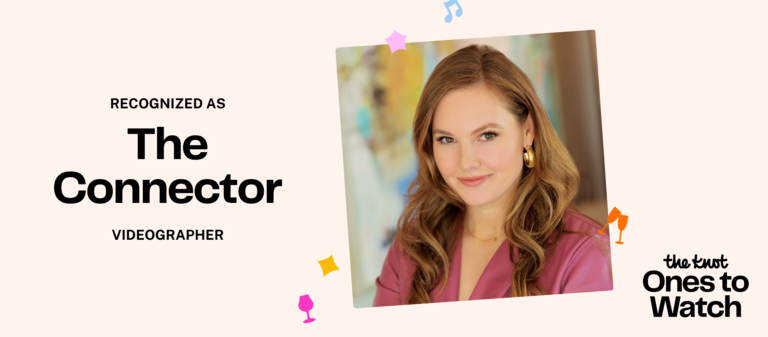 Wedding expert Megan Pettus is inspired by creating stories with soul. The owner of Megan Pettus Films is an Alabama-based videographer who founded her company in June 2016. "We believe in balancing the art of storytelling with the flow of an event. Each wedding weekend is an opportunity to serve more than just the couple getting married. It's an intricate dance between each vendor, and we hope every experience [and interaction] with us leaves others feeling valued, supported and encouraged."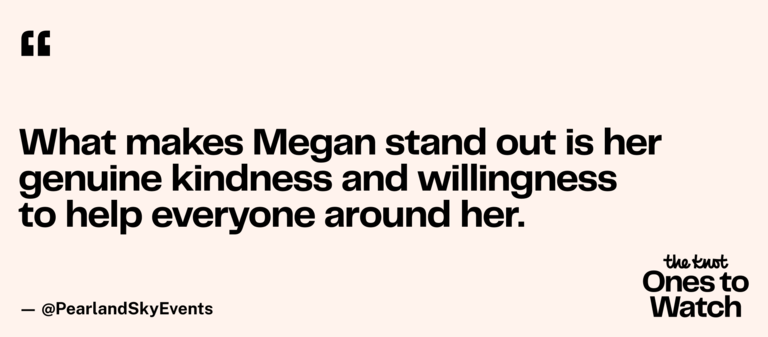 The Wedding Floral Designers You've Gotta Know
"Florist" doesn't fully capture what a wedding floral designer really is. At the core, these must-have wedding pros are artists who use flowers as their medium. As with any artist, each floral designer approaches their mission of creating beauty for a couple in their own unique way. As you're looking for the best pro for your own wedding, it's important to get to know them to understand if they'll blend well with the wedding vendor list you're curating. Here, our four Ones to Watch floral designers open up about what informs their approach to business.
Erice McNeff of Everbloom Floral Design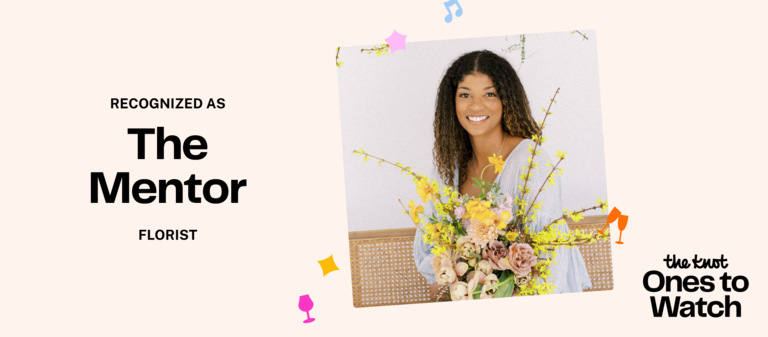 In December 2017 Erice McNeff founded Everbloom Floral Design based in California. The expert wedding florist finds motivation in the mission to provide polished professionalism to all she connects with. It's important to Erice that she "do whatever it takes to create something amazing." And part of that mission is finding ways to better the industry. "I want to see florists have more of a business-first mindset. Well-organized, systemized and profitable floral businesses should be the norm, not the exception. I hope to encourage other florists to standardize their pricing and advocate for themselves."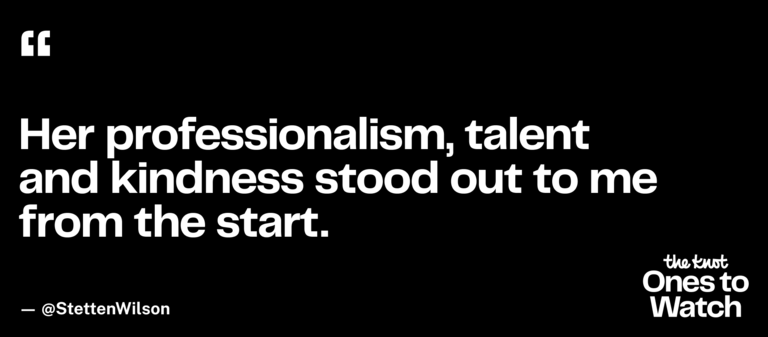 Kaytee Stice of Roots Floral Design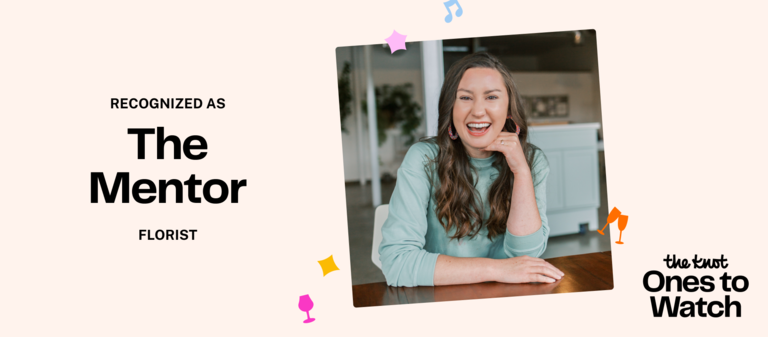 Kentucky-based floral designer Kaytee Stice is all about creating space for relationships. The pro founded Roots Floral Design in February 2016 and has been making waves ever since. "I value creating spaces where vendors can authentically connect and grow." Along with fellow One to Watch Samantha Leenheer, Kaytee co-created a multi-day experience for wedding pros to learn and network. "I love being able to uplift, inspire and challenge business owners to follow their passion so they can lead with purpose and confidence in their work."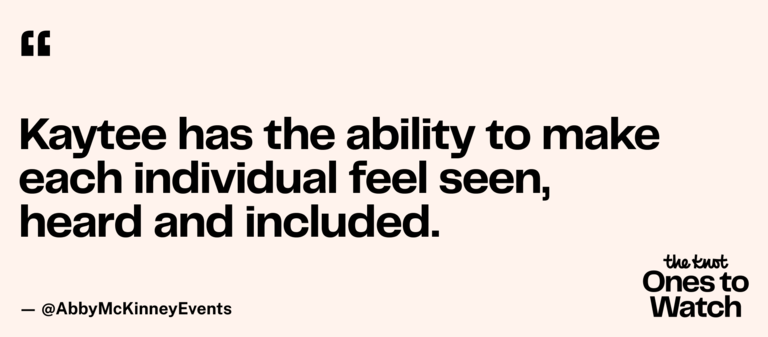 Kiara Hancock of K. Hancock Design
Kiara Hancock loves that her role as a wedding floral designer affords her the opportunity to create designs that evoke emotion. Based in Washington, the expert founded K. Hancock Design in October 2015. "While stunning designs are central, for us, it's less about what it looks like and more about what it feels like." Kiara uses flowers to evoke emotions, but "to help us get there, I won't always tell you what you want to hear. A lot of vendors squelch their opinions to please a couple, but honesty is at my core. I want to be a confidant for my couples, someone they can ask for an honest opinion…delivered with love."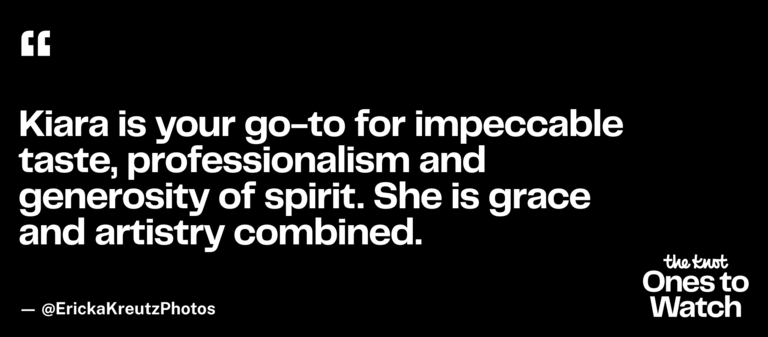 Shean Strong of Shean Strong Design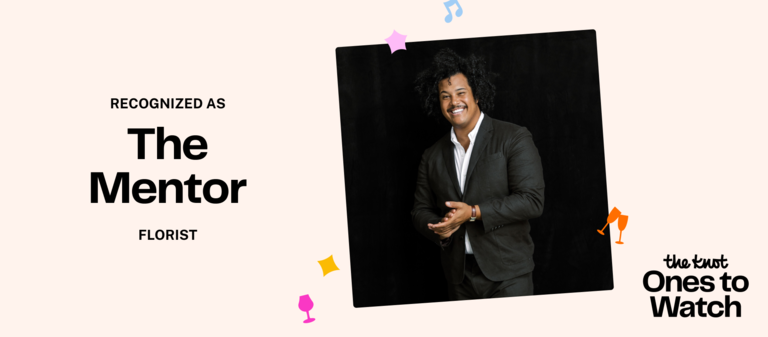 Shean Strong is a wedding floral designer who founded his eponymous company in March 2017. At the core, Georgia-based Strong is grateful for his ability to educate for growth. Shean cares about transparency and education, both with his clients and with the industry at large. From managing pricing expectations with couples to teaching blossoming floral designers, Shean is motivated to give back through his role as an educator. "I love giving students the confidence to grow their businesses. I take deep pride in being able to share my trials and successes with others and give them the tools to set themselves apart in an ever-growing industry."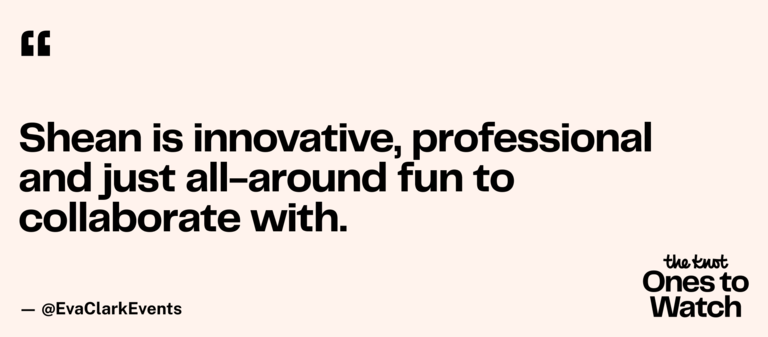 The Wedding Cake Bakers You've Gotta Know
There's no sweeter way to bring a wedding to a close than with a slice of wedding cake created by an expert wedding cake baker. Wedding cake bakers are wedding vendors with a role that brings joy to both couples and guests in a unique way. But how do you find that pro who will bring a smile to everyone's faces as they dig into delicious slices of wedding cake? Asking questions and getting to know prospective bakers is key. Below, wedding cake bakers who are our Ones to Watch honorees open up about their approach to business.
Christina Kim Mathis of Blue Box Bakery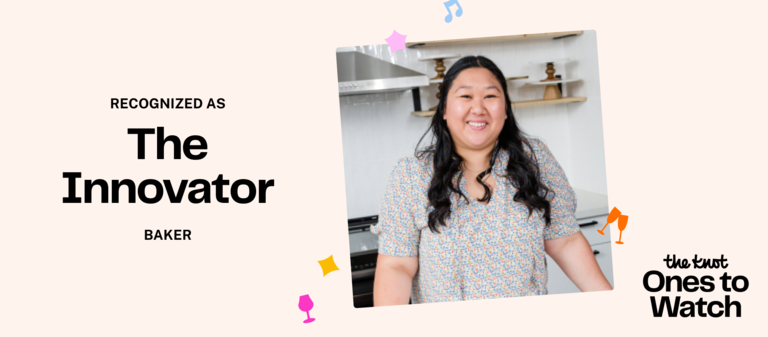 Christina Kim Mathis is a Washington-based wedding cake baker motivated by high-quality customization. The pro founded Blue Box Bakery in April 2016. Balancing great design and great taste, all tailored to each couple's sensibilities, is paramount for Mathis. Beyond that tall order, what sets her apart even more is her proficiency with sugar flowers that bring elegance and artistry to her cakes. "We specialize in realistic sugar florals and customize each detail to be cohesive with the overall event design. We use the finest local and organic ingredients so the cakes always taste as good as they look."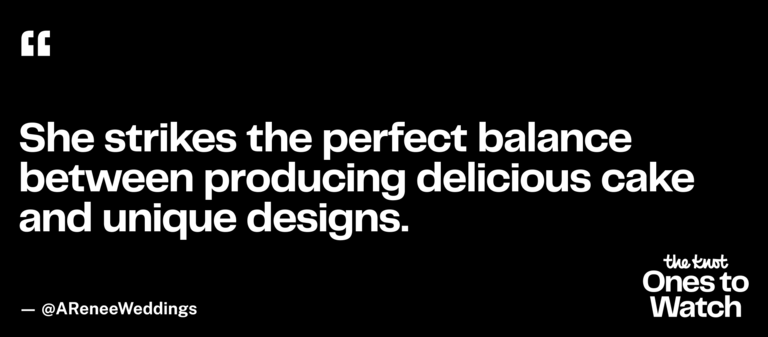 Jenny Vu-Tran of IntriCakes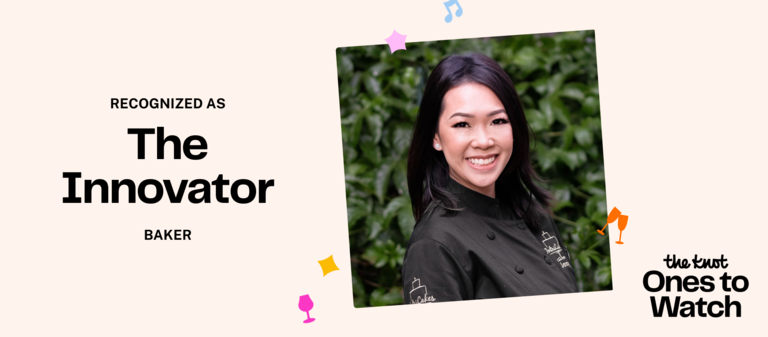 The pursuit of innovation drives Jenny Vu-Tran. The expert cake baker owns California-based IntriCakes. It's not easy to reinvent something as timeless as the wedding cake, but Jenny is doing just that. "We strive to push the boundaries of cake design and believe innovation comes from being open to new ideas. That's why we are constantly exploring new techniques, from incorporating 3D printing to projection mapping. Moreover, I'm always searching for ideas in art, architecture, fashion and nature to influence a new cake design. Ultimately, we want our cakes to balance beauty and individuality."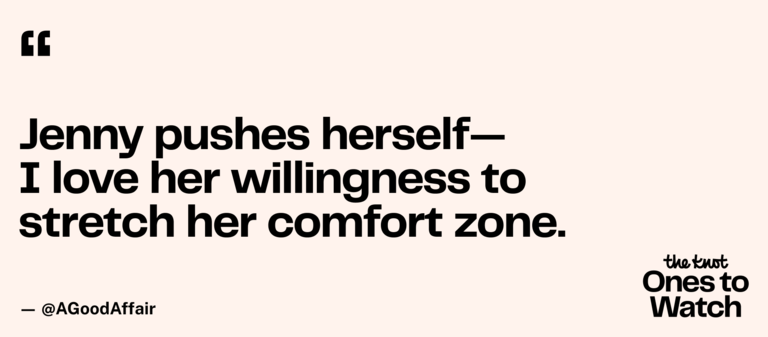 The Wedding Rental Company You've Gotta Know
Here's the thing: it simply isn't realistic to purchase 200 sets of flatware for your wedding. But how do you ensure you can curate a beautiful tablescape that perfectly fits your wedding aesthetic and vibe? That's where specialty wedding rental companies come in.
What chairs will guests sit on at the wedding? What plates will they dine off of? Rental companies are the wedding vendors that you might not have considered prior to getting engaged, but they're a must on any wedding vendor checklist. Below, one of our Ones to Watch honorees shares a peek into their business ethos.
Elisa Bricker of Emerson James Rental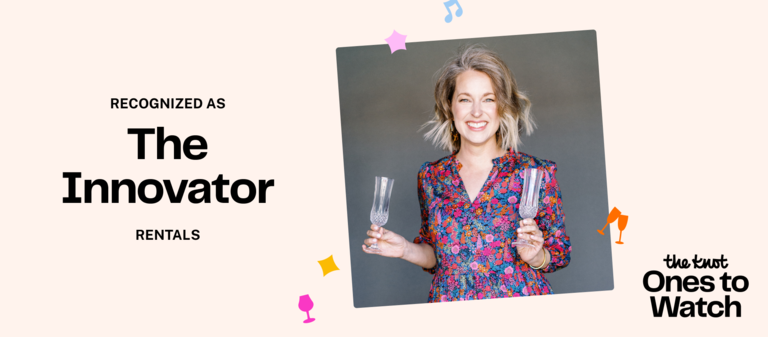 Elisa Bricker is on a mission to create innovative designs. The wedding pro owns specialty rental company Emerson James Rental, founded in November 2017, with offices in Virginia and South Carolina. Elisa's company grew from a desire to fill a hole in the market. "We saw gorgeous weddings happening across the country, but there were limited options for tabletop rentals." She wants her inventory to be "part of a significant shift in events toward self-expression. I love the role we play in empowering clients to express their personal style. To do that effectively, we are thoughtfully adding to our collection all the time and many of our newest pieces are even custom-made for us."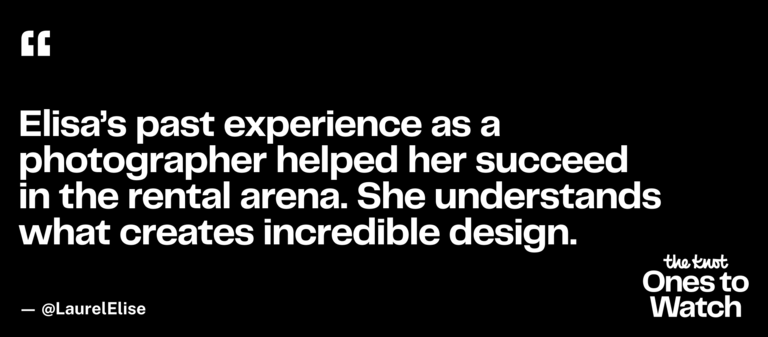 The Wedding Decorator You've Gotta Know
Wedding decor companies take any wedding from good to great. They infuse the celebration with personality and emotion through thoughtfully designed decor. They help you harness the aesthetic you want to create and bring it to life. That's certainly a tall order, which is why vetting companies to find the right fit vendors for your wedding for you is paramount. Below, one of our Ones to Watch honorees opens up about their notable approach to business.
Kelsey Butler Harrison of Pop & Drop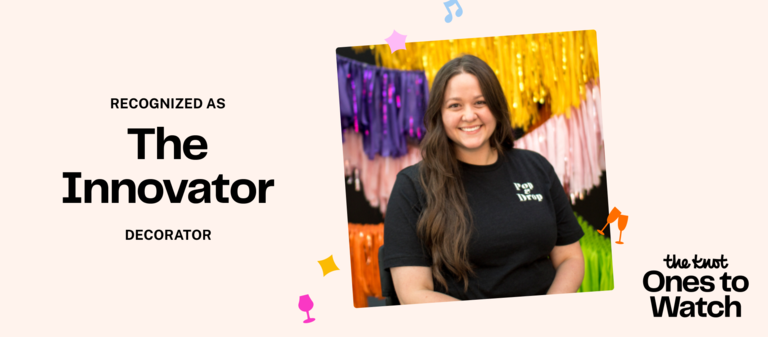 Wedding decor expert Kelsey Butler Harrison is motivated to balance design with sustainability. The pro founded Pop & Drop, based in Texas, in August 2019 and has been making waves ever since. Kelsey isn't just on a mission to create beautiful decor. She is also working to cut down the waste of single-use decorations. "We've always felt it's possible to design thoughtful event experiences while being conscious of their environmental impact. We are committed to sustainability and always consider how to reduce waste. We recycle, reuse or dispose of things responsibly when we can't. Our streamer rentals are almost entirely waste-free. Our mission is to save time and money, eliminate stress, let sustainability lead the way and have fun in the process."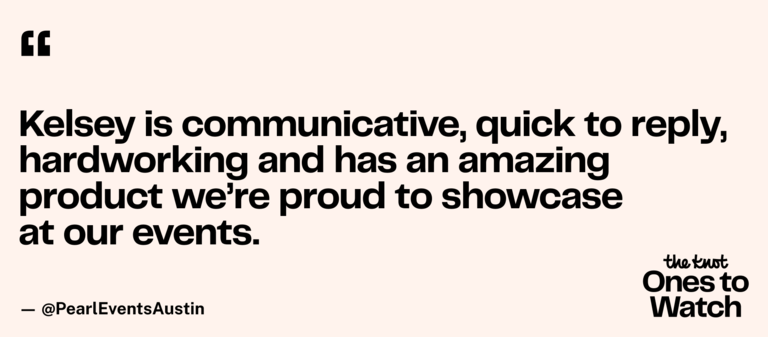 Additional Vendors to Hire for Your Wedding
The types of wedding vendors available extend far beyond the seven categories listed above. If you're asking yourself "what vendors are needed for a wedding?" then read on. We're diving into a few more categories you should consider for your wedding vendor list. Keep these vendors for weddings in mind as your begin your planning journey.
According to our internal research, couples hire an average of 14 vendors to bring the big day together. While we've highlighted seven critical categories above, no vendor team would be complete without the support of these additional vendors. Consider this your ultimate wedding vendor list template.
Tour Wedding Venues | Commission a Wedding Stationer and Calligrapher | Search for a Wedding Caterer | Consider a Wedding Bartending Service | Source Wedding Transportation | Work With a Jeweler | Speak With an Officiant | Try on Wedding Attire | Get Your Groove on With Musicians | Consider Additional Entertainment | Find a Hair Stylist and Makeup Artist
Tour Wedding Venues
A wedding venue is a must on any list of wedding vendors since you need a place to host the celebration. The availability of your wedding venue affects what date you can select for the wedding. As such, touring wedding venues and booking your favorite one should happen early in the wedding planning process. While on a tour, ask your wedding venue questions to make sure they're the best fit for the event.
Commission a Wedding Stationer and Calligrapher
Stationery and calligraphy are two additional businesses to keep in mind for the list of vendors needed for a wedding. After all, how are you going to communicate with your attendees? From your mailed wedding invitations to day-of signage and paper goods like wedding programs, there are quite a few paper elements traditionally included in the wedding. As you're researching potential wedding stationers, make sure to ask these questions.
Search for a Wedding Caterer
It's generally expected that you'll serve wedding guests food on the big day. From hors d'oeuvres to dinner and dessert, a great caterer is the key to having food wedding guests rave about. Additionally, your caterer will handle staffing the event with servers to make sure everything goes smoothly. Before booking a pro to add to your wedding vendors list that can handle your wedding food, interview possible wedding caterers to get a feel for the menu and service they can provide.
Consider a Wedding Bartending Service
Whether you have a full bar or just a few signature cocktails, you'll need a vendor to handle all bartending needs. Some catering companies also offer bartending services, but there are also many wedding bartenders you can hire specifically to take care of the drinks for the big day.
Source Wedding Transportation
If you have a lot of out-of-town guests, if your ceremony and reception aren't in the same place, or if you're worried about guests drinking and driving, transportation is a vendor you should definitely consider booking. Even if you don't book transportation for your wedding guests, you might want to book a special getaway car for you and your spouse for the end of the night. As you search for transportation companies, ask these questions to find the best transportation wedding vendor for your wedding.
Work With a Jeweler
Let's talk about bling. From the wedding rings you and your partner exchange to any other accessories you might rock on the big day, jewelry is one category not to be overlooked. Not sure what you need to know before buying an engagement ring or wedding ring? Here are our comprehensive lists of what you should ask a wedding jeweler before buying an engagement ring and wedding ring.
Speak With an Officiant
Who is going to actually marry you and your partner? While some couples opt for a friend to be an officiant, it can be a good idea to hire a professional wedding officiant to ensure the wedding ceremony goes smoothly. As you're interviewing candidates, ask a potential wedding officiant these questions.
Try on Wedding Attire
What are you going to wear for the wedding? Will you commission custom wedding attire or buy designs you've seen on runways? Before you can get shopping you need to answer these questions about wedding dresses and wedding suits.
Get Your Groove on With Musicians
Once you exchange vows and are pronounced married, you're going to want to really let loose and celebrate. That's where entertainment comes in. Whether you hire a wedding DJ or a live band for the wedding reception, music is a wonderful way to get the party started. To help you know exactly which musicians to hire, we're gathered up a few lists of questions to ask prospective vendors. Here's what you need to ask every type of musician you can consider for the big day.
Consider Additional Entertainment
Want to know the secret to having an epic wedding reception? Curating a great guest experience through amazing entertainment that extends beyond just music. From photo booths to drag queens, there's an entertainment business out there for every couple and every style.
Find a Hair Stylist and Makeup Artist
It's time for glam. You want to look your very best on the wedding day and a professional team of hair and makeup artists is a great way to ensure you shine on the wedding day. Can't decide who to hire? Ask hair and makeup artists a few questions before booking to see if they'll be a good fit for the nuptials.
There you have it. That's your comprehensive checklist of every wedding vendor you need, with a look at the standout pros we've got our eyes on in 2023.