All the Expert Details About Supermodel Jourdan Dunn's Engagement Ring
The supermodel revealed her engagement (and eye-catching ring) on Instagram.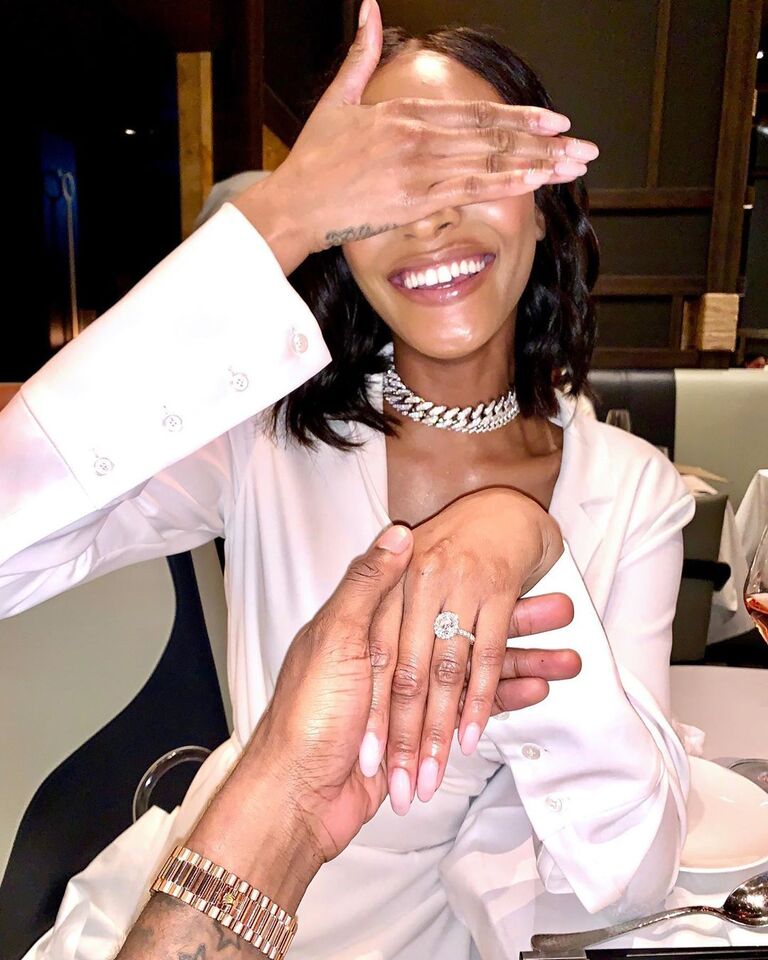 Jourdan Dunn / Instagram
We have included third party products to help you navigate and enjoy life's biggest moments. Purchases made through links on this page may earn us a commission.
Supermodel Jourdan Dunn is engaged and getting married, she announced the first weekend of February. Dunn revealed her relationship milestone via Instagram with a sweet photo of herself shielding her eyes and flashing her beautiful new sparkler with the caption: "Jourdan Dunn Hamilton ....... has a nice ring to it!"
While Dunn, 29, has been incredibly private about her relationships past and present, including the identity of the father of her 10-year-old son Riley, the model finally alluded to her fiancé's identity, confirmed to be Dion Hamilton. Dunn's future husband is a music industry executive who is equally passionate about fashion. Hence, why, he popped the question with a more unique ring that speaks to Dunn's beauty and resilience.
Dunn's ring is an oval-shape diamond featuring a diamond halo, but it's complex in its characteristics. "Jourdan Dunn's stunning ring looks to be around 2.5 to 3 carats and is estimated to be worth $40,000 to $100,000, depending on the color and clarity," notes Blue Nile trends expert Taylor Peterson.
Fine jeweler Grace Lee, who has her own collection of unique occasion rings, adds that the supermodel's oval center stone alone weighs in at approximately two carats. Encircling the halo are 2mm round brilliant diamonds set on a diamond eternity band, making the total value of the 3-carat minimum ring at least $30,000, Lee adds. Depending on the quality of the stones, jeweler Ashley Zhang believes the ring costs even more. Close to $70,000, in fact.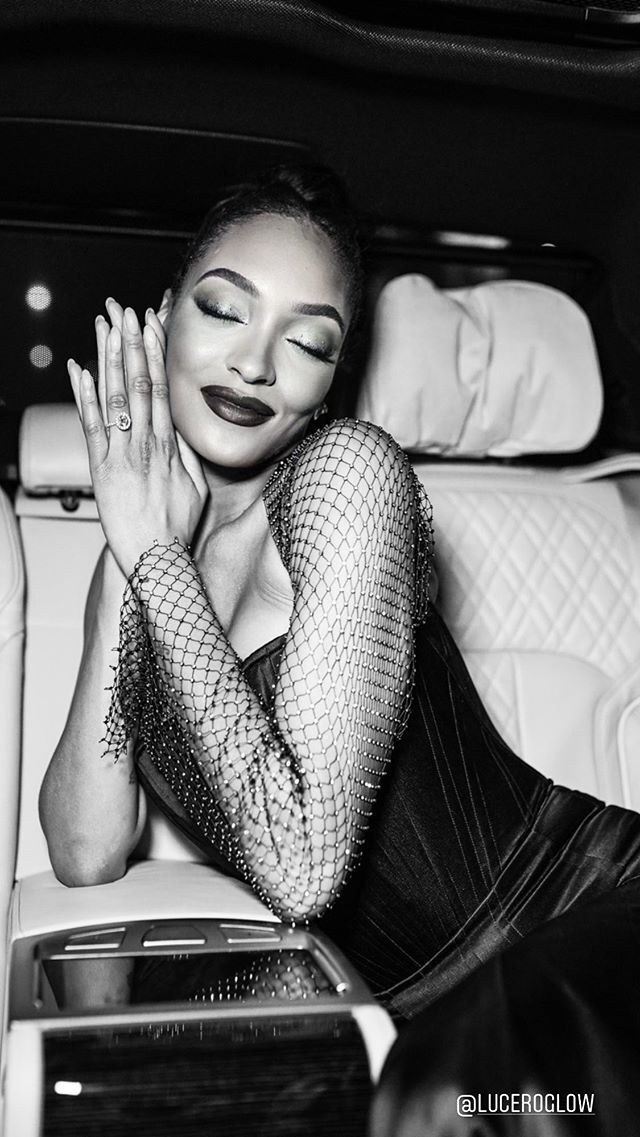 The Clear Cut's Olivia Landau says the ring's style is a great choice for the "type of bride who's feminine and loves bling." Landau describes the stone as a "chubby oval" diamond, set in a diamond halo. While difficult to completely nail down the price of Dunn's engagement ring, it is evidently well above the national average price tag for the majority of couples. According to The Knot 2019 Jewelry and Engagement Study, the average cost currently stands at $5,900, based on close to 9,000 respondents. One-fourth of all engagement rings, meanwhile, feature a halo according to the same study. Halo settings continue to remain popular since "circling pave diamonds provide an illusion of a larger, more brilliant center stone," says Peterson.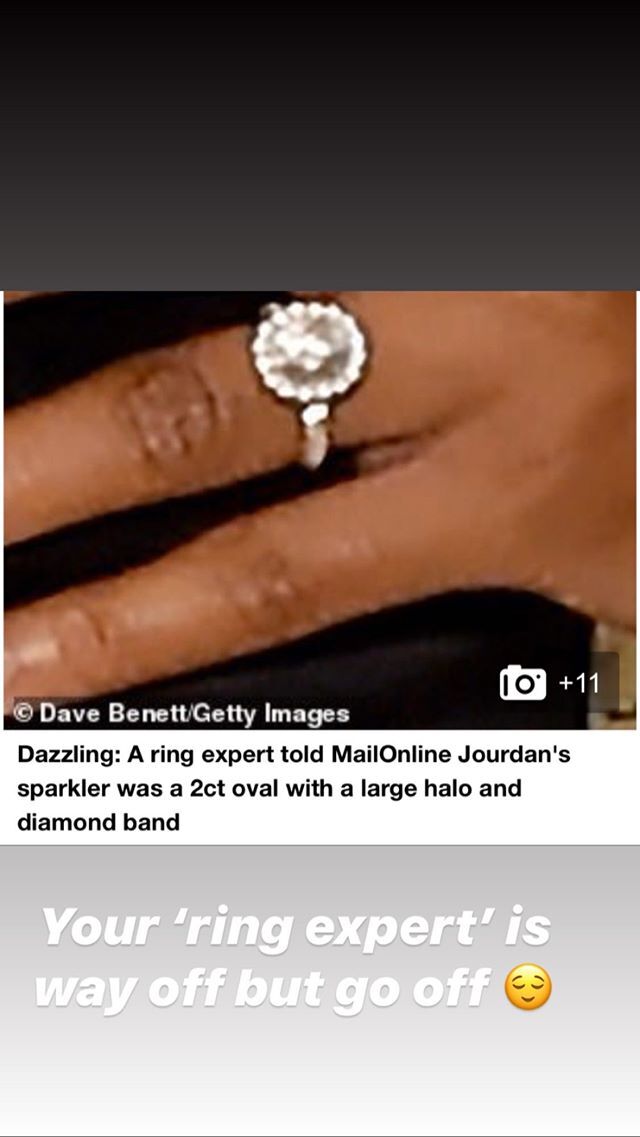 In short: trendy halos are certainly here to stay even with the continual rise of solitaire diamonds. "We also expect elongated center stones to continue growing in popularity in 2020," Blue Nile's expert adds. While the couple will certainly have a fashion-forward wedding with a star-studded guest list, one question remains: Will Dunn hyphenate her new name or keep it separate?