Evolution of the KitchenAid Mixer
by Simone Hill
The KitchenAid stand mixer is by-far the single, most-registered-for item. But what makes it so sought-after on everyone's registry list? For one, it's been around since 1919. Plus, with attachments for every imaginable task including pasta making, cheese shredding, and sausage stuffing, the KitchenAid mixer is the ultimate kitchen tool. But let's be honest, the real reason everyone loves it is because it comes in 25 amazing colors — from tangerine to pistachio. You'll be surprised how much this iconic registry item has changed over the years! Here, a look back.
Early KitchenAid Mixer Models (1919-1930s)
KitchenAids were originally sold door-to-door by women (one of the few employment opportunities open to women at the time). Many of the major department stores wouldn't carry them because of their high price point. In the early years, KitchenAid mixers went through several style changes and models in an attempt to make it as user-friendly as possible. Take a look.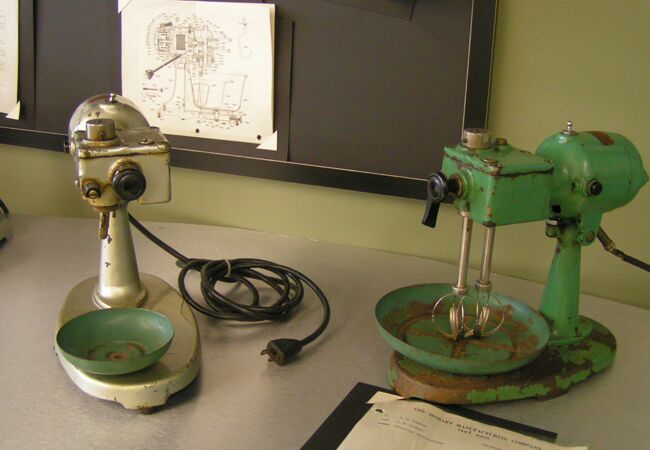 Fun fact: The KitchenAid mixer company got it's name when the founder of KitchenAid Herbert Johnson gave the wives of the executives at his company a prototype model and one of the exclaimed, "I don't care what you call it, but I know it's the best kitchen aid I've ever had!"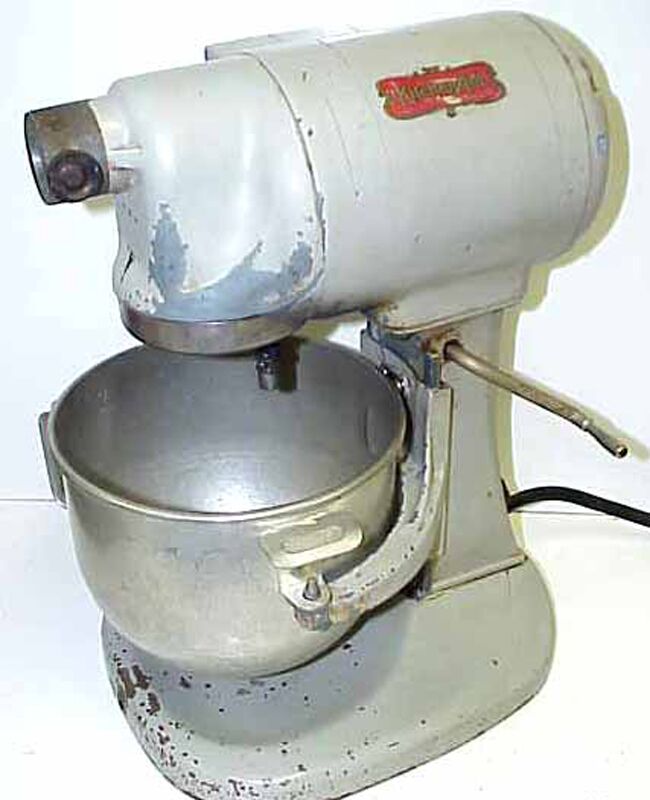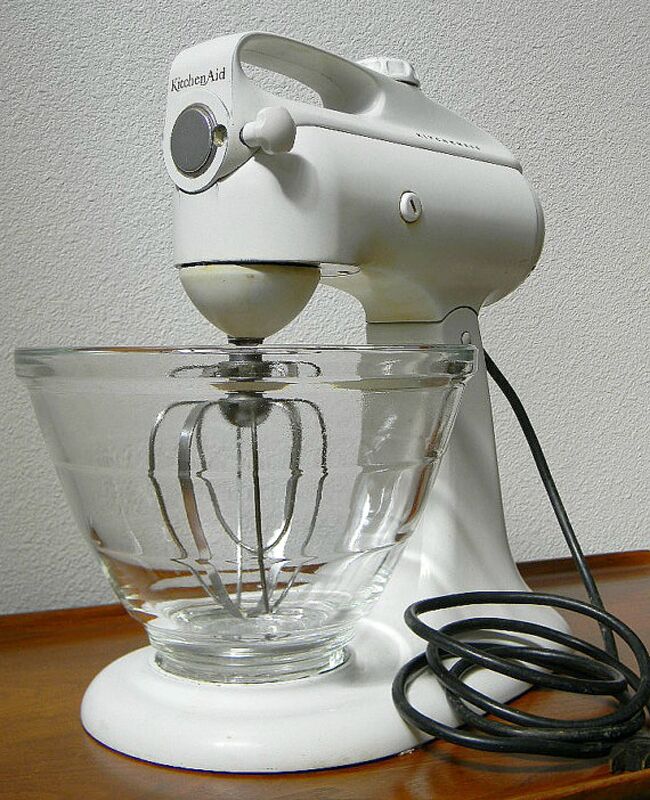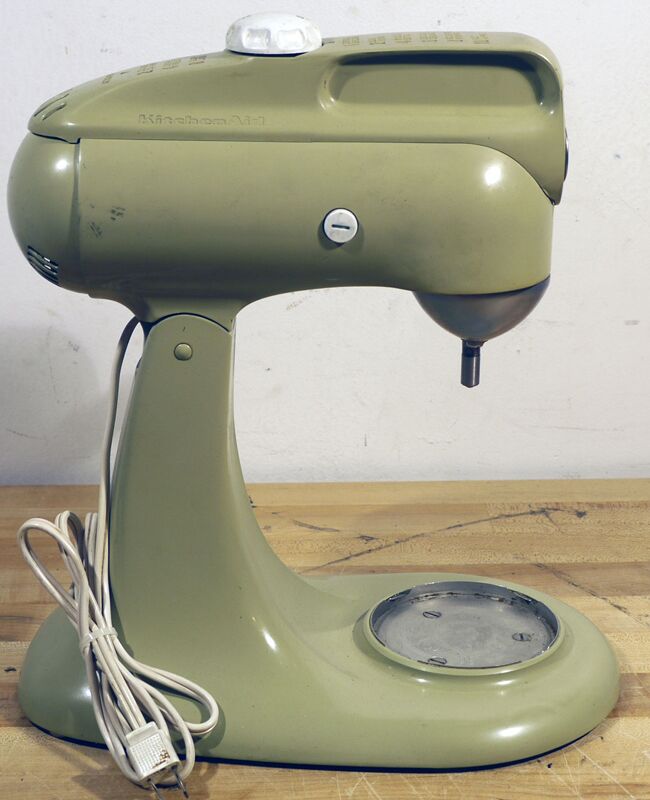 KitchenAid Mixers (Late 1930s)
By the end of the 1930s, KitchenAid released the Model "K", which looks pretty much like the design everyone loves today.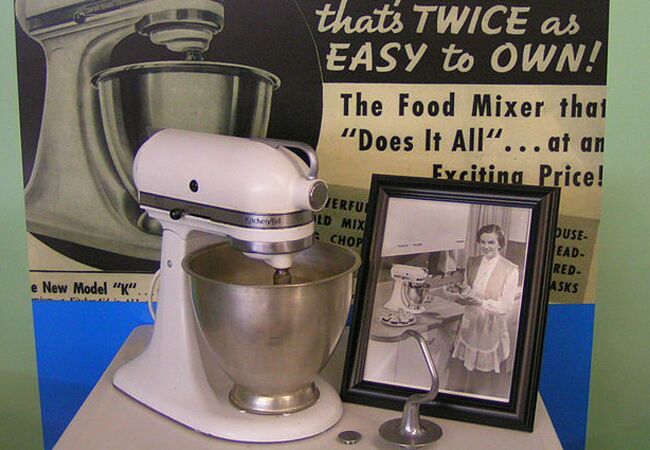 KitchenAid Mixers Today
With so many color options — and a new Pantone-inspired model every year — it's easier than ever to show your personality in the kitchen. Not to mention the fact that more and more couples are custom-designing and even bedazzling them with rhinestones.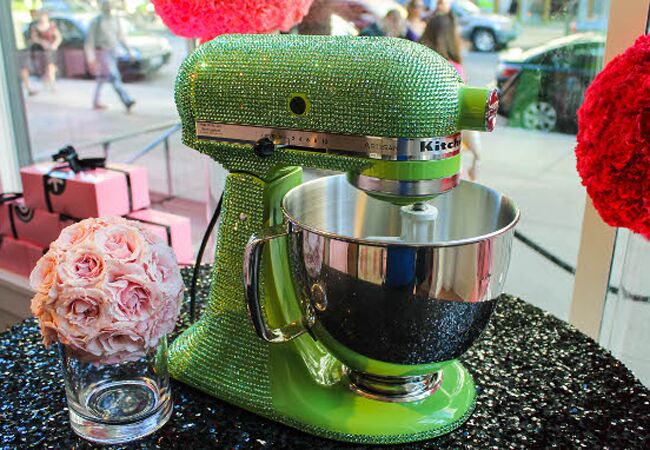 Photo: Community.BabyCenter.com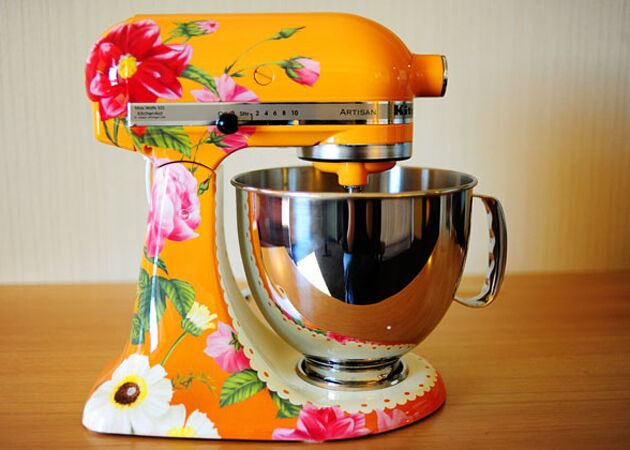 What color KitchenAid will you register for?
> The top 10 registry must-haves