5 Mistakes Not to Make Before Your Makeup Trial
Ready for your makeup trial? Brittany Lo of Beautini, a New York City–based beauty services company, explains what to avoid doing before you go.
by Brittany Lo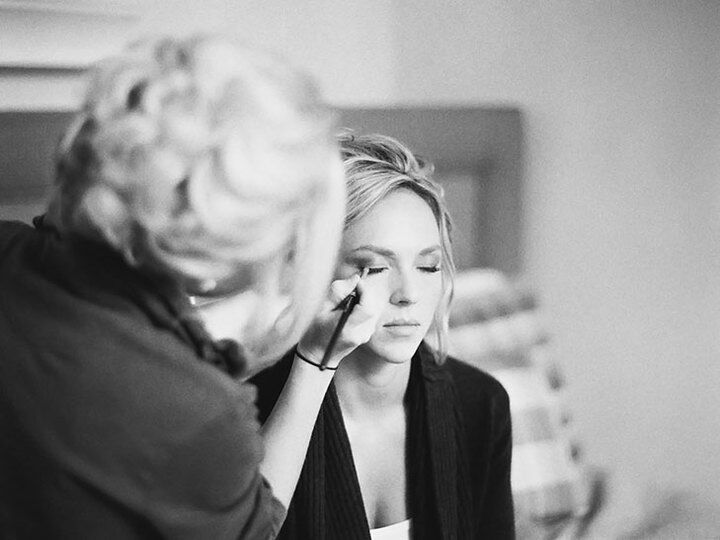 Rebecca Hollis Photography
For most brides, getting their makeup professionally done is a first. Makeup trials tend to be a bit pricey, so you want to make sure you're as fully prepared as possible. On the flip side, you also want to avoid doing a few things that negatively affect the results of your makeup trial. Below are five things to mistakes not to make before having your makeup trial.
1. Don't use retinol.
If you use any topical products containing retinol on your skin, discontinue use at least one month before your makeup trial.  Retinol makes your skin extremely sensitive, and using it before a makeup trial could lead to extreme redness and even skin burns.
2. Don't use under-eye cream.
Under-eye creams tend to be thick, and when you try to apply foundation on top of eye cream, it becomes cakey and difficult to blend.
3. Avoid SPFs.
While I'm all about using daily moisturizer with a little SPF in it, some foundation won't lay properly when applied over moisturizer containing SPF. I would recommend using a moisturizer without SPF on the day of your trial to ensure your makeup applies perfectly. Then, you can speak to your makeup artist about moisturizer options.
4. Avoid waxing.
Waxing causes skin to become super sensitive, and applying new makeup products to your skin when it's in a sensitive state can cause irritation. Avoid waxing for at least two days before your scheduled trial date.
5. Avoid spray tanning your face.
Only get a spray tan before your trial if you plan on getting one for your wedding. If you choose to get a spray tan, I recommend you ask them to not spray your face. Your makeup artist can easily match your face to the color of your neck, but sometimes spray tans rub off and will make your face uneven. I'd also recommend asking your makeup artist about spray tan recommendations before trying it out.
Naturally, breakouts and dry skin happen, but if you can at least avoid these five things, you'll be in a much better position to have a successful makeup trial.
Brittany Lo is the founder and CEO of the New York City–based beauty services company Beautini, and an ultimate beauty junkie. She's been obsessed with makeup her entire life, and knew she'd end up dedicating her professional life to making women feel beautiful for the most important day of their lives.

Ready to find your wedding beauty pros? Start here!