How to Honeymoon in Mexico Like You're the Only Ones There
Caribbean beaches, cool nature experiences, old-world colonial flavor and Mayan ruins all in one fell swoop—Mexico's Yucatan Peninsula is one sweet destination for honeymooners.
by Lonely Planet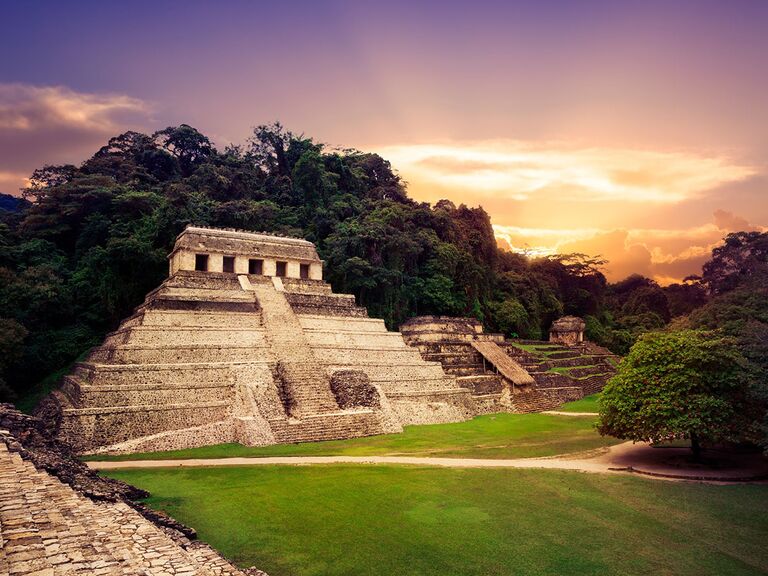 Pack your bags—you're going to Mexico! The Yucatan Peninsula to be exact. Here to make your trip as easy as the Caribbean breeze is Lonely Planet with its trusty new guidebook The Honeymoon Handbook. Forget everything you may have heard about Mexico being too been-there-done-that or overly crowded—let Lonely Planet show you a whole new side to this incredible newlywed destination.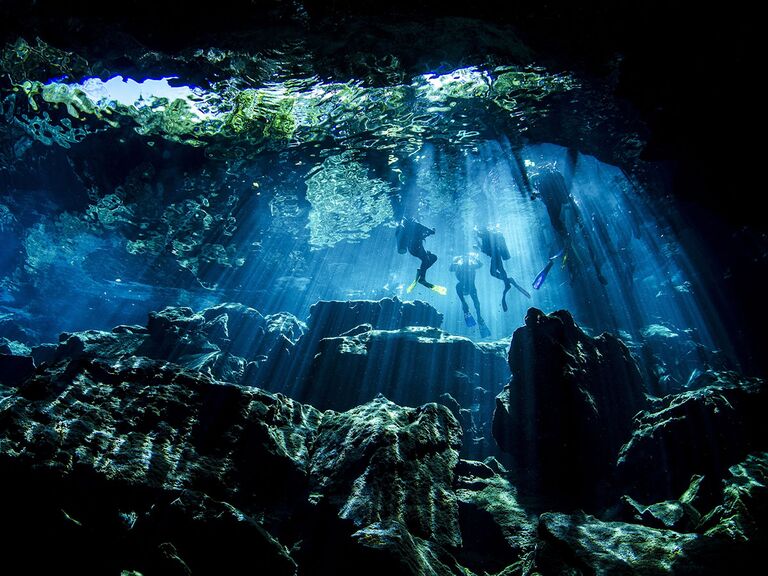 The Yucatan Peninsula is Mexico's top tourist draw, and it certainly feels that way in Cancun and certain parts of the Riviera Maya, but you can still find many authentic spots for an intimate newlywed getaway.

Skip the lively towns of Playa del Carmen and Tulum—packed with honeymooners—and head south for Mahahual, a laid-back fishing village that puts a premium on sustainable tourism and easy living. Mahahual captivates visitors with astonishing diving and snorkeling sites, a lovely boardwalk for evening strolls and thatched-roof restaurants whipping up the freshest seafood (and don't miss Nohoch Kay). Outside town you'll find secluded white-sand beaches for some blissful alone time.
Spice things up with a road trip to cultural capital Merida, a dreamy colonial city known for its thriving culinary scene, world-class Mayan history museum and atmospheric historic center lined with elegant mansions—this is a side of Mexico that you won't see on the Riviera. The city makes a great base from which to explore Mayan ruins, cenotes (limestone sinkholes) and the biosphere reserve of Celestun, where you can spy flamingos during boat tours.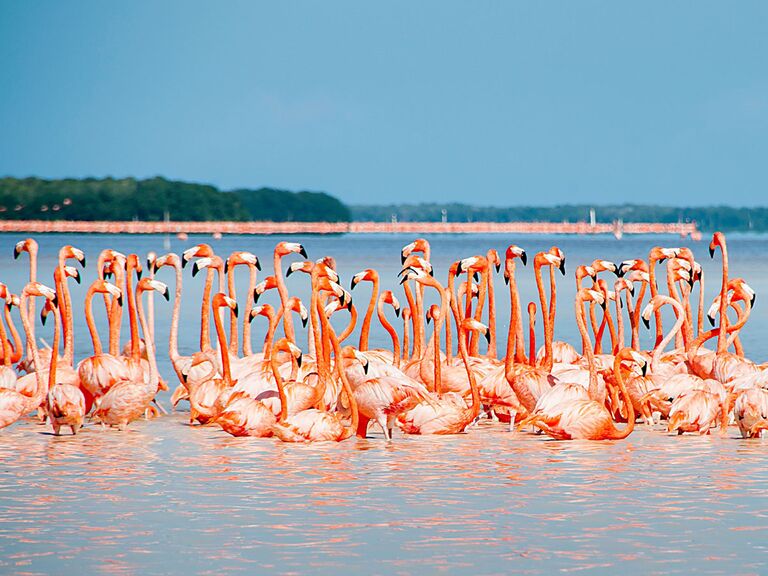 Practicalities

Pack: Don't forget insect repellant, sunscreen, a driver's license, passport, credit or debit card, and light, loose-fitting clothes.

Fly: Cancún is the main international gateway; if you're coming from the US, you can also fly into Merida.
When: Avoid April to June, when temperatures can reach 95 degrees Fahrenheit; cooler climates prevail November to January.
Itinerary
Drive south of Cancún to the tranquil fishing village of Mahahual, plunge into azure Caribbean waters at biosphere reserve Banco Chinchorro, explore remote beaches south of Mahahual and dine on the sand by candlelight.
Head northwest to the Yucatan's cultural capital, Merida. Visit the Mayan museum, try regional cuisine at La Chaya Maya, then let loose with mezcals and tropical music in cantina La Negrita.
Venture east of Merida to explore mysterious Mayan ruins and limestone sinkholes before heading north to spend a night in an 18th-century hacienda.
Set aside time for Celestun, a refreshingly low-key beach town where surrounding mangroves are home to a large flamingo colony.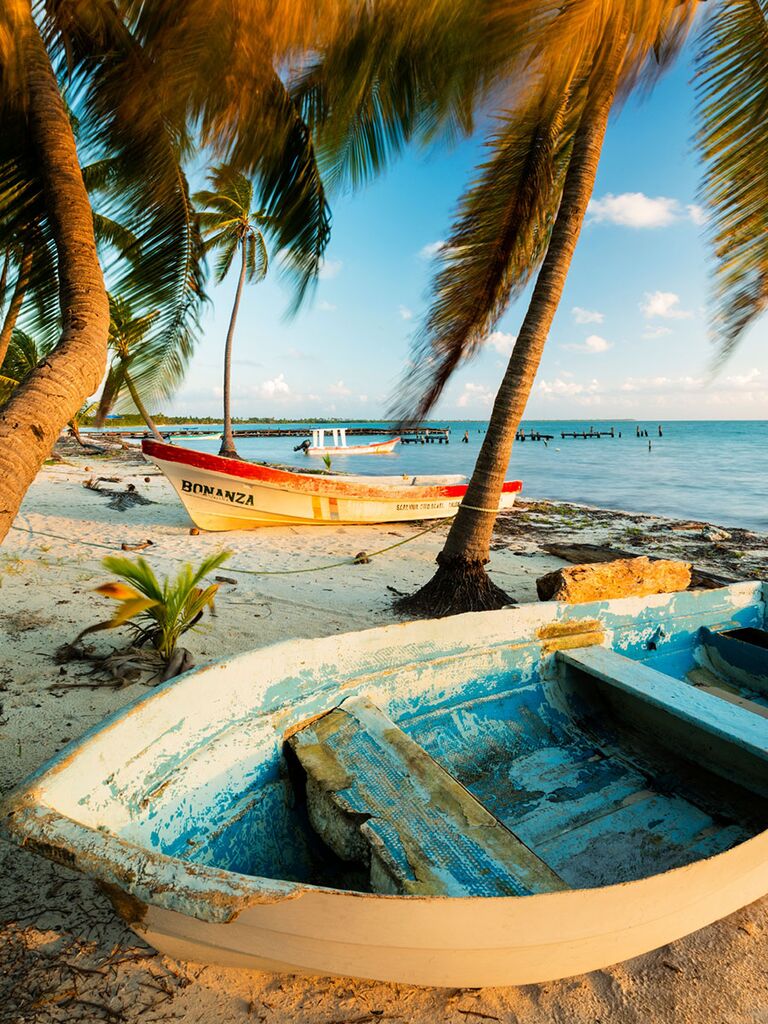 Travel Tip
When visiting small towns like Celestun and Mahahual, bring cash. ATMs often run out of cash and many places don't accept cards.
Dream Digs
Nothing says romance à la Mexicana like a stay in an 18th-century hacienda, and Xcanatun ranks among the best of them. The suites, decked out with exquisite rustic furnishings, were made for relaxing (sorry, no TVs, but we're guessing you won't need one) and the award-winning on-site restaurant is delicious.
Mahahual in general doesn't do ultra-luxurious—and therein lies its charm. Ko'ox Quinto Sole's minimalist rooms are certainly comfy enough, but what makes this place special is its delightful swimmable beach and sweeping ocean views of the Mexican Caribbean—assuming you splurge on waterfront digs, which you most definitely should.
Escape to Celestun
For a glorious nature experience, head about 60 miles west of Merida to the sunbaked fishing village of Celestun. Even non-birders get a kick out of boat tours into the mangroves, where you can see flamingos doing their thing in a protected biosphere reserve.
Consider staying a night or two at Casa de Celeste Vida, a friendly family-run guesthouse where you usually have the whole beach to yourself. If you want a more personalized tour of the mangroves, your hosts can arrange outings with foremost experts on the area's wildlife. This is the quiet escape you've been dreaming about.
Essential Honeymoon Experiences
The Maya saw cenotes and their subterranean river systems as gateways to the underworld. But a honeymoon to the underworld is a hard sell, so think of them simply as gorgeous swimming holes. You'll find many in and around Valladolid, including a spectacular one at Hacienda San Lorenzo Oxman.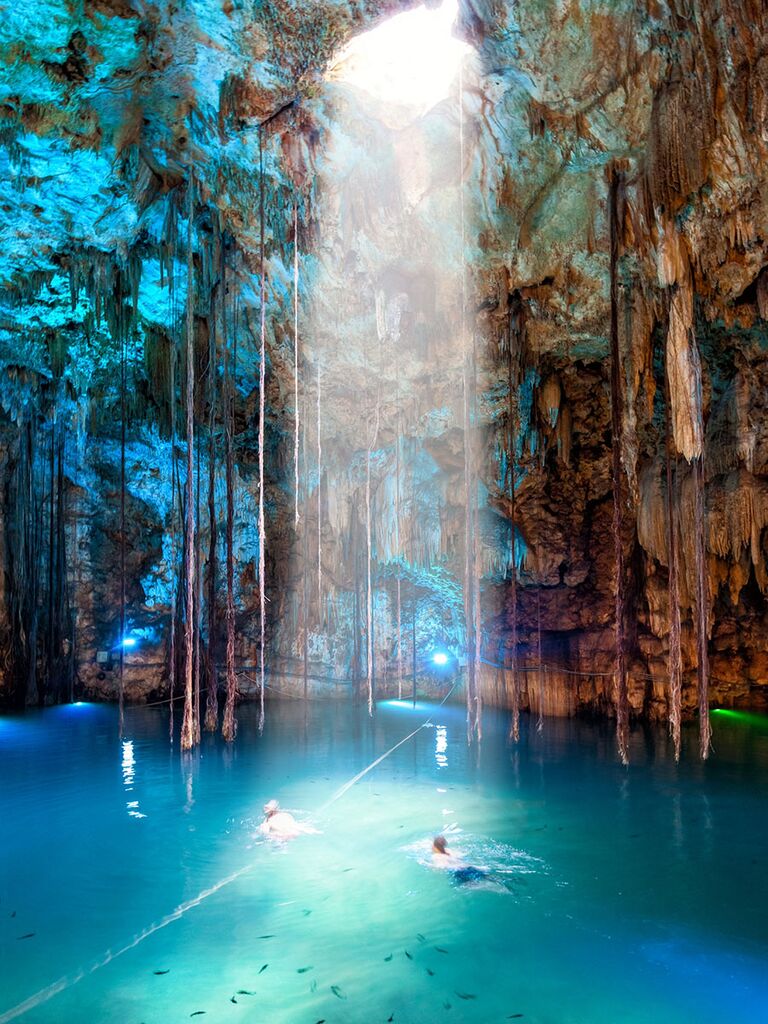 The Yucatan boasts some of the most impressive pre-Hispanic structures you'll ever see. Chichen Itza is the best restored, but most crowded; Tulum (also crowded) has the most dramatic location, perched on a rocky outcrop above turquoise sea; Ek Balam is the place to go to share a quiet moment together atop a 100-foot-high pyramid.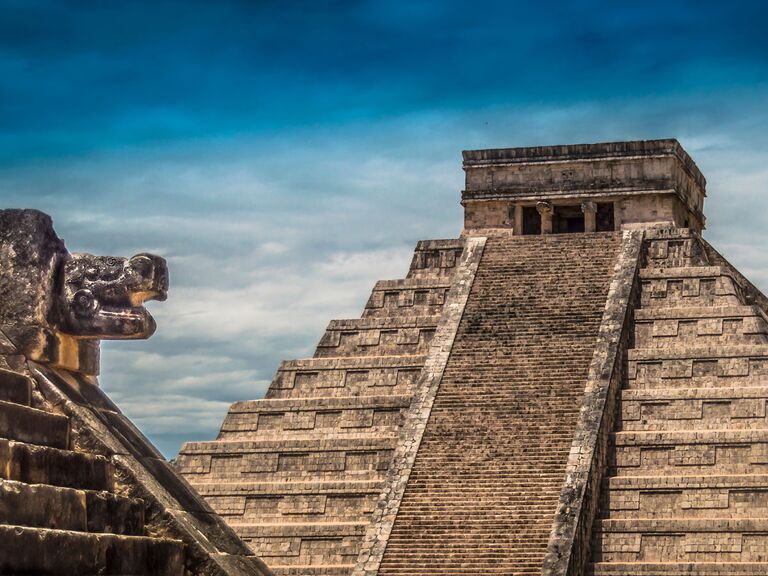 Reproduced with permission from The Honeymoon Handbook, © 2017 Lonely Planet. For more honeymoon tips, buy Lonely Planet's essential honeymoon planning tool here.