A Tropical Tulum Honeymoon Guide for Trendy Couples
Sunbathe, snorkel and see ruins in this stylish tropical beach town.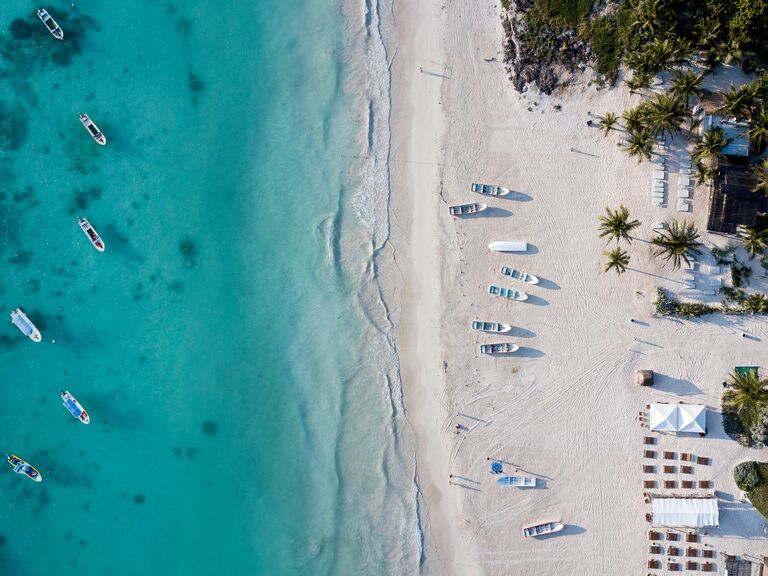 Nina Marsiglio/EyeEm/Getty Images
Trendy couples will savor the white-sand beaches dotting Mexico's Yucatan Peninsula when they opt for a Tulum honeymoon. One of the last cities built and inhabited by the ancient Mayans, Tulum boasts well-preserved archaeological ruins, along with stylish hotels, spas and restaurants. The coastal town is filled with a variety of boutique hotels and eco-resorts; making it the perfect spot for honeymoon getaways that focus on customization and wellness. Read on for more details about a Tulum honeymoon and why it could be the ideal getaway for you and your partner.
Is Tulum Good for a Honeymoon?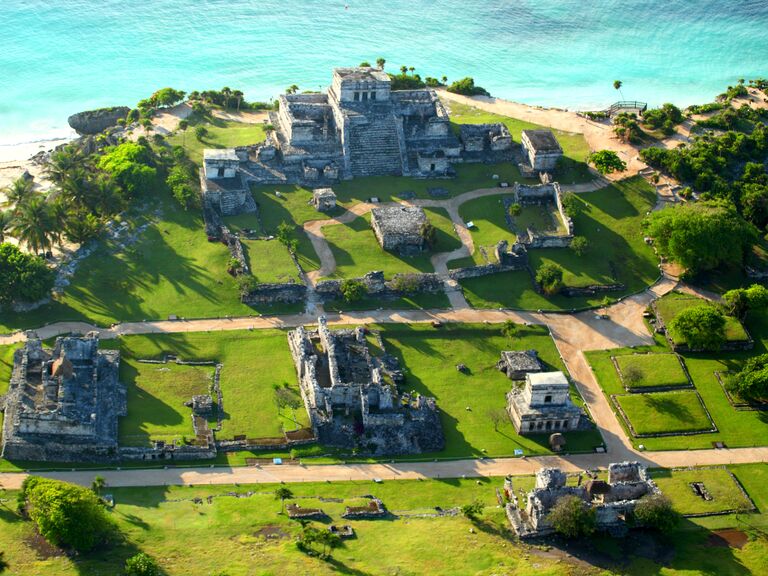 With its turquoise waters, pristine beaches and lush jungle terrain, Tulum is the picture-perfect destination for a sexy, tropical getaway. The destination is ideal for adventurers who want to snorkel or explore its well-preserved Mayan ruins. Sprinkle in high-end restaurants, clubs, spas and refined luxury properties and couples will experience a laid-back honeymoon.
Pros of a Tulum Honeymoon
In this town along the Riviera Maya, honeymooners can combine the relaxation of a beach vacation with the discovery and adventure, says Emmanuel Burgio, President of Blue Parallel. The town is also easy to access from Cancun International Airport (CUN), which is the nearest airport to Tulum. Since many US carriers offer daily direct flights to and from the US, most couples will fly into Cancun and enjoy the 90-minute drive to Tulum.
Cons of a Tulum Honeymoon
From May through October, the weather in Tulum isn't ideal, says Burgio. "May is the hottest month in the area and the heat and humidity can be uncomfortable." The region's rainy season begins in June and lasts through October. Thanks to the hot, wet weather, large amounts of seaweed often wash up on the beaches of the Riviera Maya during these months.
The Best Times of Year to Go on a Tulum Honeymoon
Newlyweds should visit the Yucatan Peninsula during November through April, Burgio suggests. Between November and December, you'll be post-hurricane season and will appreciate the lower hotel prices.
Places to Visit in Tulum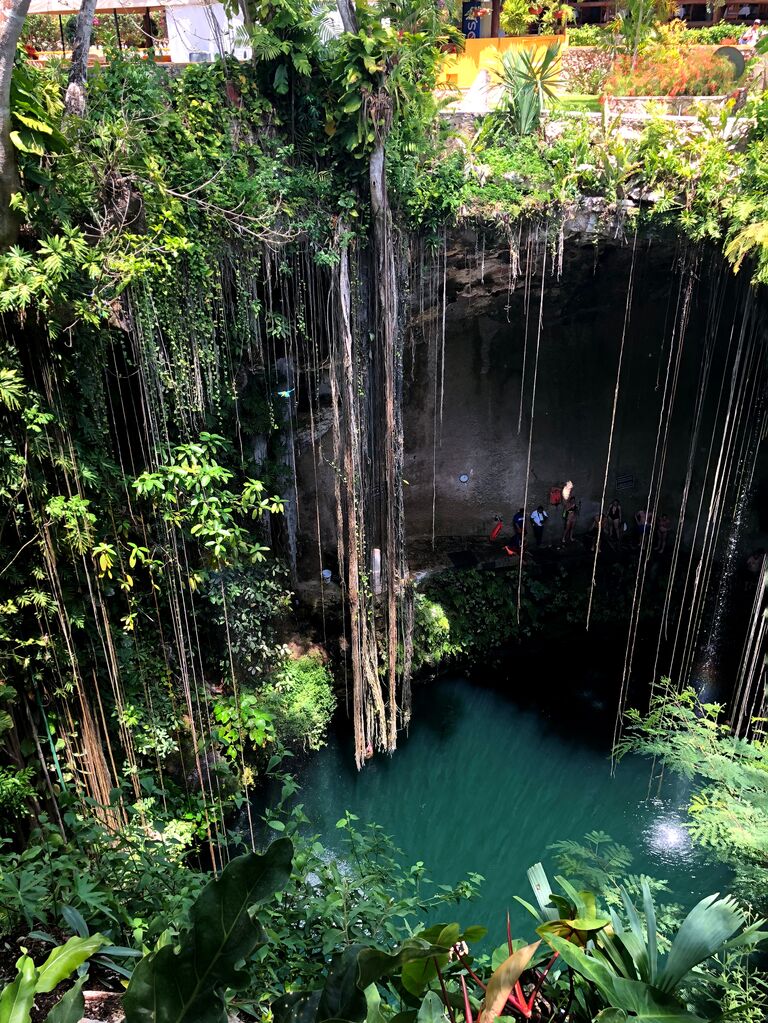 Sian Ka'an Biosphere Reserve
Hike through the jungle and float down freshwater canals built by the Mayans. The preserve's tropical forests, mangroves and marshes are home to more than a thousand plant species and 350 types of birds, as well as jaguars, pumas, ocelots, spiders, howler monkeys, crocodiles and many types of turtles.
Tulum National Park (Parque Nacional Tulum)
Explore Mayan ruins, situated on tall cliffs overlooking the Caribbean Sea. In addition, you'll see some of the Yucatan Peninsula's famed cenotes (sinkholes), which were water sources and places of ritual for the Mayans. Try to come in the early morning to experience the sunrise.
The Gran Cenote
A mere eight-minute drive from Tulum, this site features caves, caverns and a cenote connected by wooden boardwalks. Bring a picnic lunch, Burgio says, which you can enjoy between swimming and snorkeling.
Things to Do During a Tulum Honeymoon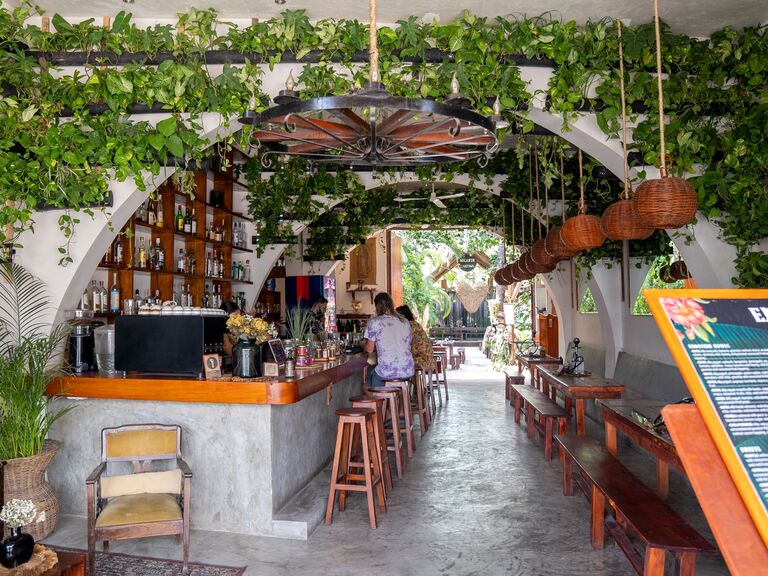 Sip a Fresh Cocktail
Sit under a palapa (an open-sided dwelling with a thatched roof) and order a drink featuring mezcal. Or, go for a mojito, pina colada or margarita. Most ingredients in Tulum are fresh and of the land.
Head to the Spa
Wellness is a priority in this boho beach town. Book a body or healing treatment at one of Tulum's many spas. Try a clay massage or experience a sweat lodge ceremony conducted by a Mayan healer.
Take a Yoga Class
Newlyweds can do their sun salutations at any number of yoga studios in Tulum, including Tribal Tulum and Sanaprana Tulum.
Dance at a Bar or Club
Tulum's bar and club scene is lively, yet more mellow than nearby Cancun or Playa del Carmen. For live music, head to the beachfront La Zebra Hotel on Friday afternoons or Batey Mojito & Guarapo Bar in the evenings.
Best Hotels and Resorts in Tulum for a Honeymoon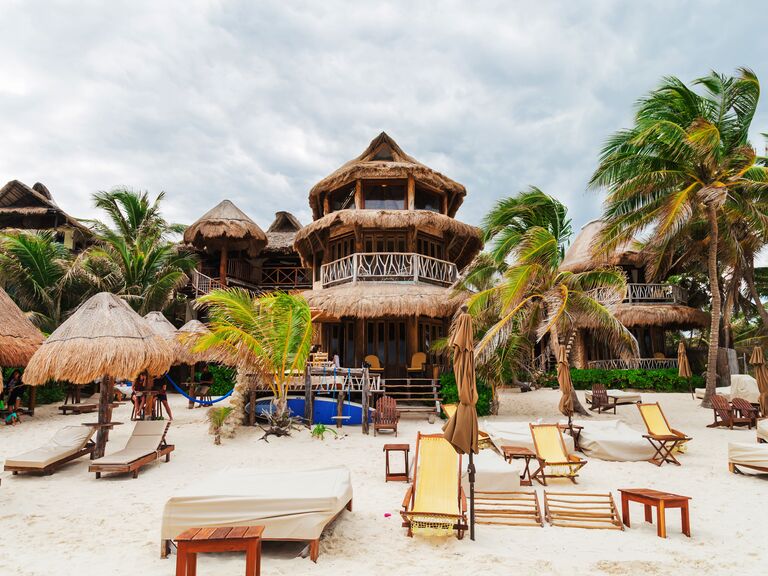 This Tulum beach property includes a variety of rooms and suites, some with private plunge pools and ocean views. Akin to a spa resort, it's home to the Yaän Healing Sanctuary, which offers a sauna, steam room and pools.
Check in to this boutique beachside hotel, featuring a spa and modern rooms with air conditioning. While there, book a mezcal tasting, take a Mexican cooking class, or schedule a beachfront art class or couple's spa treatment.
Featuring a Thai restaurant and spa, this boutique hotel (in the Colibri Boutique Hotels group, along with Mi Amor) is rustic and elegant in décor. Relax in one of the property's beachside hammocks.
La Valise is a small hotel with soft, breezy interiors, intimate service and "an excellent location surrounded by a private beach and jungle," says Burgio. La Valise also offers free Wi-Fi, a saltwater infinity pool and ceremonies and classes, such as pre-Hispanic sound healing and personalized yoga.
Inspired by Italy, this quiet retreat includes eight villa-style rooms surrounding a tropical courtyard. The property also offers a pizzeria, juice bar and beach bar, plus a curated lifestyle boutique.
At this artsy eco-resort, the 48 villas blend in with the Mayan jungle and Caribbean Sea. A true escape, you won't find electric light, air-conditioning or television.
What to Pack for a Tulum Honeymoon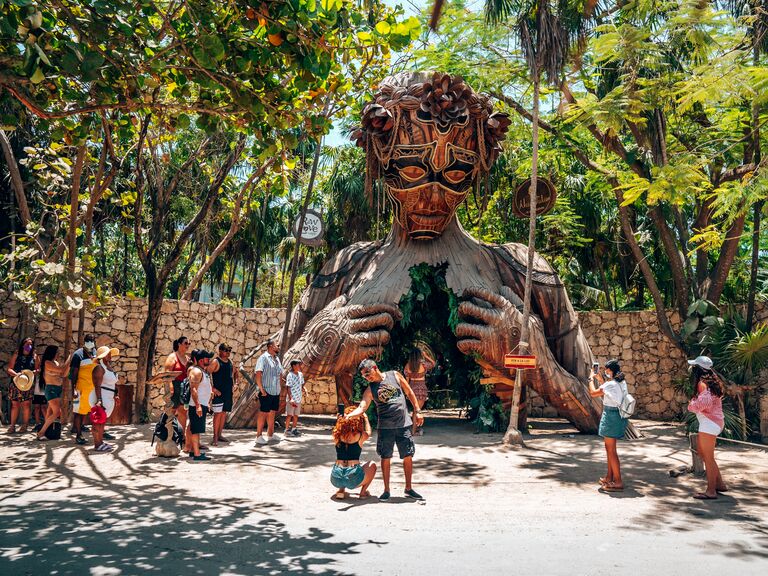 Since the weather will be warm and possibly humid, travelers should pack breezy, beachy-chic attire such as sundresses, shorts, light blouses and polo shirts, suggests Burgio. Along with toting bathing suits and cover-ups, sandals and flip-flops, couples should also bring activewear and tennis shoes. "The sun is quite strong, so we recommend a sun hat and sunblock, along with insect repellent," he adds.