Navy SEAL Gives Wife a Kiss for the First Time Since Accident in Moving Viral Video
For two months, Jonathan remained in a coma, while doctors questioned whether he would be able to stand or communicate again.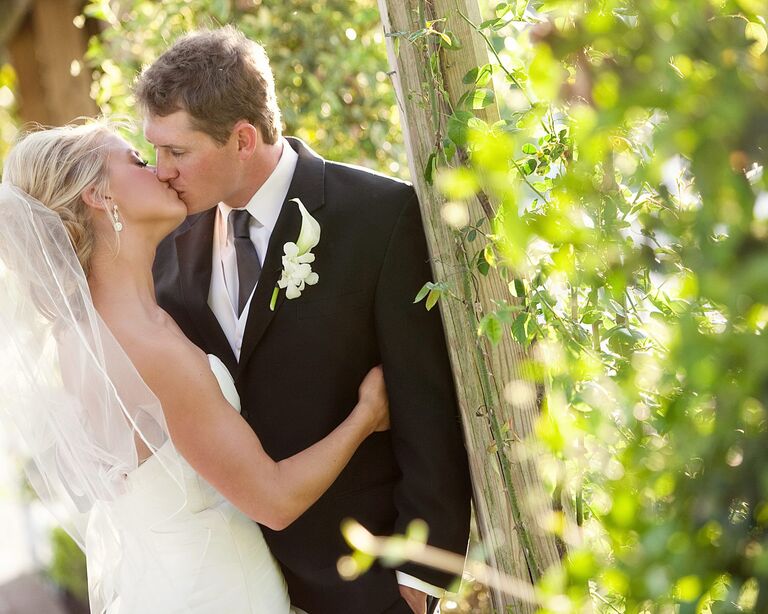 Megan Kime Photography
Pilates instructor Laura Browning Grant and Navy SEAL Jonathan Grant, didn't expect their fifth wedding anniversary to take a devastating turn. The couple, married since 2012, was suddenly faced with unexpected hardship in March 2017, just weeks before their anniversary, when Jonathan was involved in a debilitating car accident in North Carolina.
The combat medic instructor, who had previously been deployed overseas three times, was unresponsive at the scene of the crash, and subsequently suffered from a severe brain injury that resulted in a coma.
For two months, Jonathan, now 37, remained in a coma, while doctors questioned whether he would be able to stand or communicate again. Then, he woke up.
Since his accident, Jonathan made miraculous strides towards recovery. In mid-July 2017, Laura posted a video of her husband taking steps and giving her a kiss during one particularly moving physical therapy session. The emotional clip went viral on Instagram, garnering over 4 million views and soliciting a plethora of reaction.
"The physical therapist asked if I wanted to help," Browning tells The Knot. "I threw my flip flops off, rolled my pants up, and jumped right in."
Laura, 33, says the moment was reminiscent--in some ways--of their April 2012 nuptials, which took place in North Carolina.
"It felt like home. It was like our first dance at our wedding," she says. "Everything about our wedding day was perfect… I'll never forget a memory from right before I walked down the aisle. I looked out the house and saw Jon. I told my mom, 'It feels like a first date. I'm so excited and nervous.' In reality, I was already so comfortable with Jon, but he still gave me those same warm fuzzy feelings of meeting someone you really like for the first time."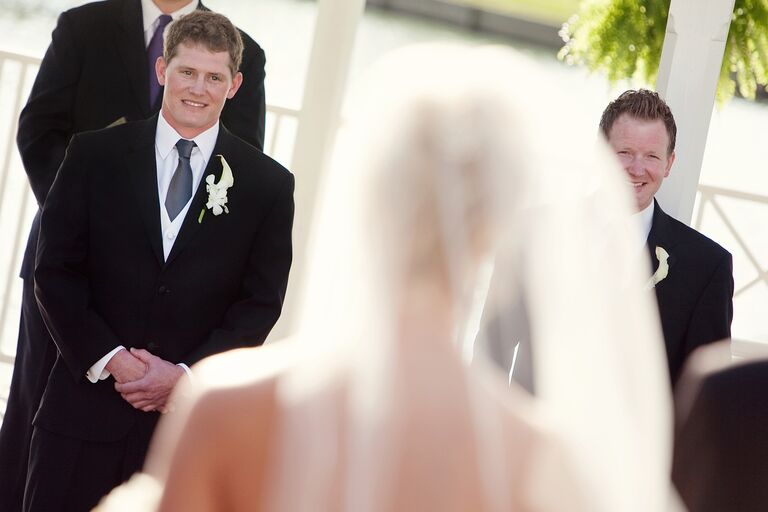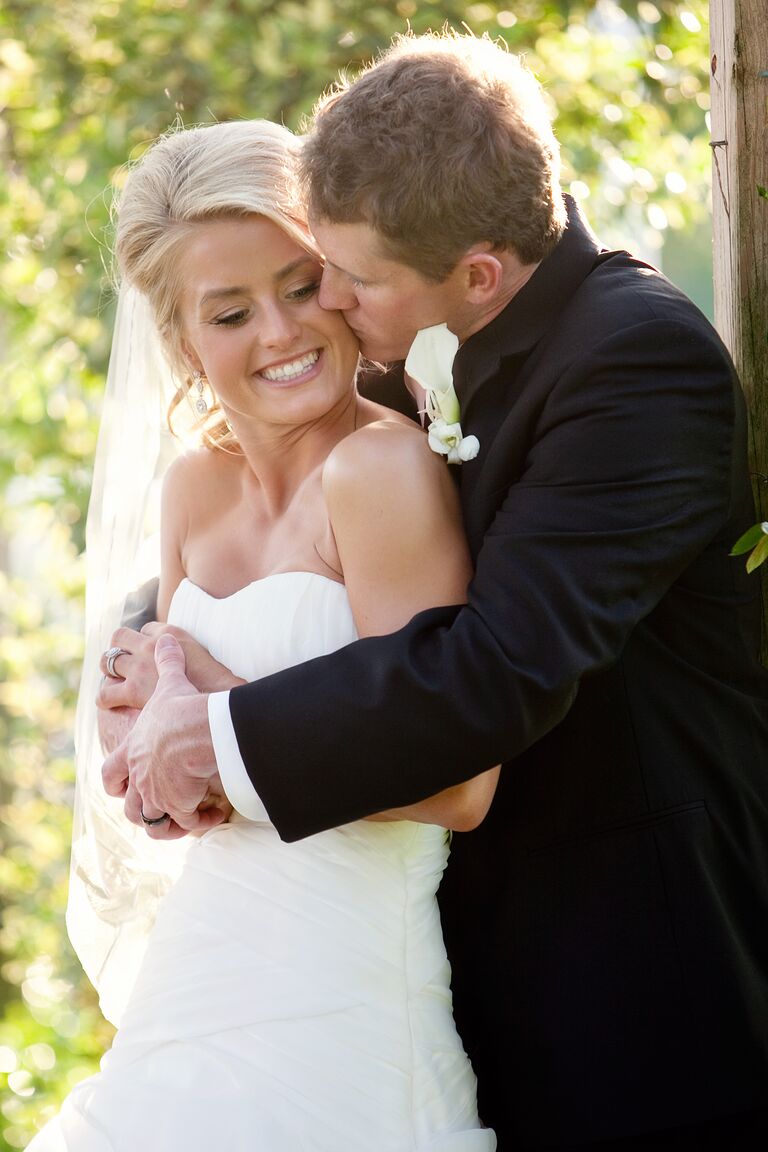 As a result of Jonathan's condition, his sister set up a GoFundMe page that would help cover costs once his veteran benefits stopped. Amid an outpouring of generosity from those touched by the story, the couple reached their goal.
Laura firmly believes their story, however, is meant to serve an even greater purpose. Her mission, now, is to extend this piece of their lives to others: "To spread the power of God and his miracles," she says. "Jon only had a 10 percent chance of surviving let alone be able to do some of the things he's already accomplished… The human brain has an amazing ability to heal itself with time, but, in Jon's case, God's healing hand is clearly evident."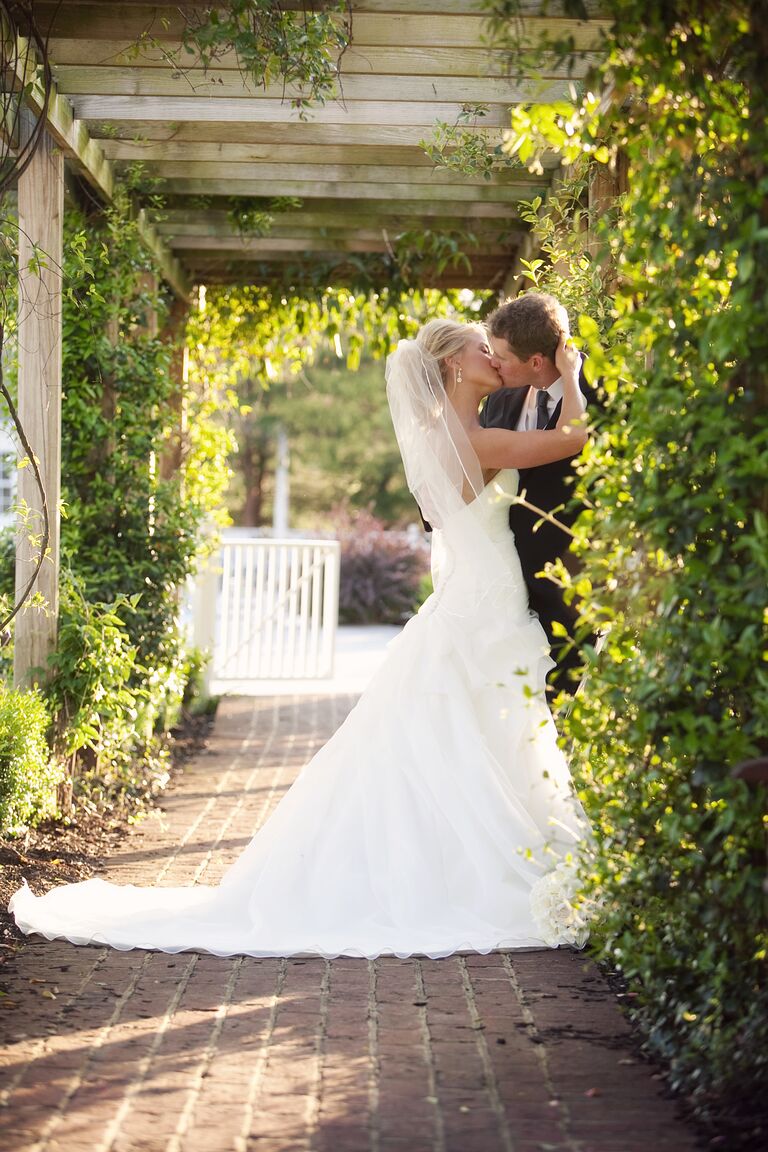 The video from physical therapy shows the Navy SEAL mouthing words to his wife; Some observers believe he was attempting to express his love for his wife in the moving moment. For Laura, the Jonathan she knows and loves is with her as they tackle this challenging time together.
A year later, she is unequivocally still devoted to his rehabilitation. On Monday, September 24, she posted a photo with her husband, updating followers on his progress.
"This is a deep one. Not sure if I have the ability to share these feelings & thoughts but I am going to give it a try," she expressed. "Jon TRIES so HARD everyday to communicate. For a man of little words, that sure has changed. We hear Jon speak and it's obvious that he is really speaking with so much intention and meaning. But the words sound like a foreign language. These words are referred to as jargon. We are told that Jon thinks the words correctly but the brain injury effects his ability to vocalize what he wants to say. Many look at me and ask if I understand what he is saying. With a face of hope I gently say sometimes. I try so hard to catch even a glimpse into what he is saying, but so often I don't understand. I COULDN'T imagine not being understood. I get an internal churning in my stomach at the thought of this. I visualize it similar to being stuck in a box with no way out. As my mom reminded me tonight, don't dwell on this feeling and be thankful that Jon is still here with us. Thinking this way lifts my spirits. I just sympathize so deeply for the daily struggle Jon encounters. But I always remind myself that God will bring us through. It's a long, tough journey, but I know big plans are in store for Jon as God always has a Plan! And God understands Jon!"
Overall, she's remained focused on the man she originally fell in love with—current circumstances aside. "What I love most about my husband is his love of serving others," she tells us. "He's always thinking of others before himself."