Everything You Need to Know About Getting Married in Nevada
Look to The Knot for local details about getting married in Nevada, from choosing your wedding venue to getting your marriage license.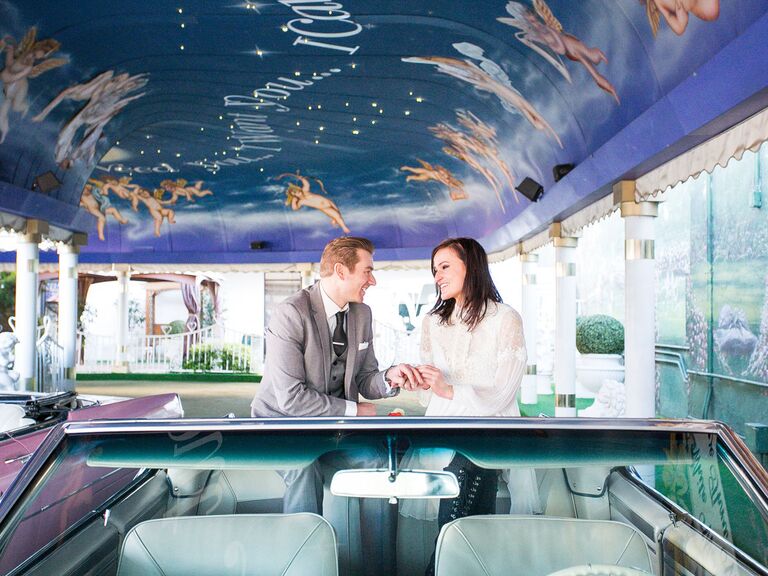 The Amberlight Collective
Ultimate Guide to Getting Married in Nevada
From its wide, open plains to the majestic Sierra mountains, Nevada is a true desert gem. Travelers from all walks of life enjoy this marvelous state for its nature vibes in the mountain areas as well as its 24/7 party atmosphere in Las Vegas and Reno. And while what happens in Vegas might stay in Vegas, we hope that your wedding day, whatever your style, will be something your friends and family never forget.
Whether you and your fiancé are drawn to the state by family ties or have always dreamed of saying "I do" in a Vegas wedding chapel, you're sure to find everything you need in Nevada. Your guests will be thrilled to celebrate your wedding day here, and probably won't mind the added benefit of a little extra gaming and shopping thrown into their trips before they head home too. As you read through this comprehensive guide to getting married in Nevada, you'll learn all about wedding trends and destinations in this state, as well as how to obtain your Nevada wedding license and other important details. Follow your wedding checklist to make sure everything is done on time.
Top Wedding Trends in Nevada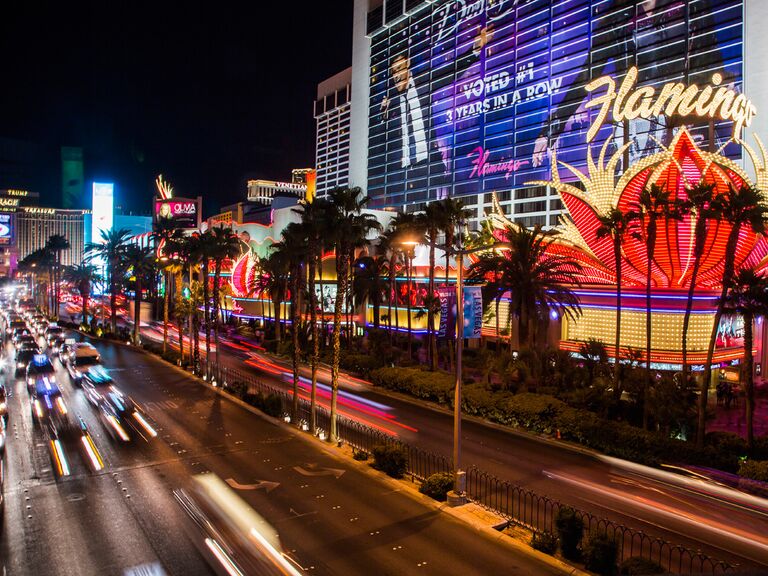 With plenty of Nevada wedding venue options, from the Vegas strip to Lake Tahoe, Nevada weddings run the gamut from high-end blowouts to DIY chic, and everything in between. Couples can customize their celebration to their hearts' content, and with options like balloon weddings on the table, the sky is literally the limit. While Nevada wedding venues and traditions vary wildly, over half of the Nevada brides categorize their wedding as romantic, according to The Knot 2015 Real Weddings Study.
Perhaps thinking of a Nevada wedding, especially a Vegas wedding, conjures up an image of a hasty elopement in a glitzy little wedding chapel on the strip, which is certainly an option But there are also plenty of other options for personalizing your i day. According to the Real Weddings Study, more than half of the couples who married in Nevada in 2015 hosted semiformal or formal weddings. There are plenty of venue options for indoor and outdoor weddings to suit whatever type of soiree you wish to host, as well as Vegas wedding packages that can make planning your event a breeze.
Nevada Marriage Rates and Wedding Costs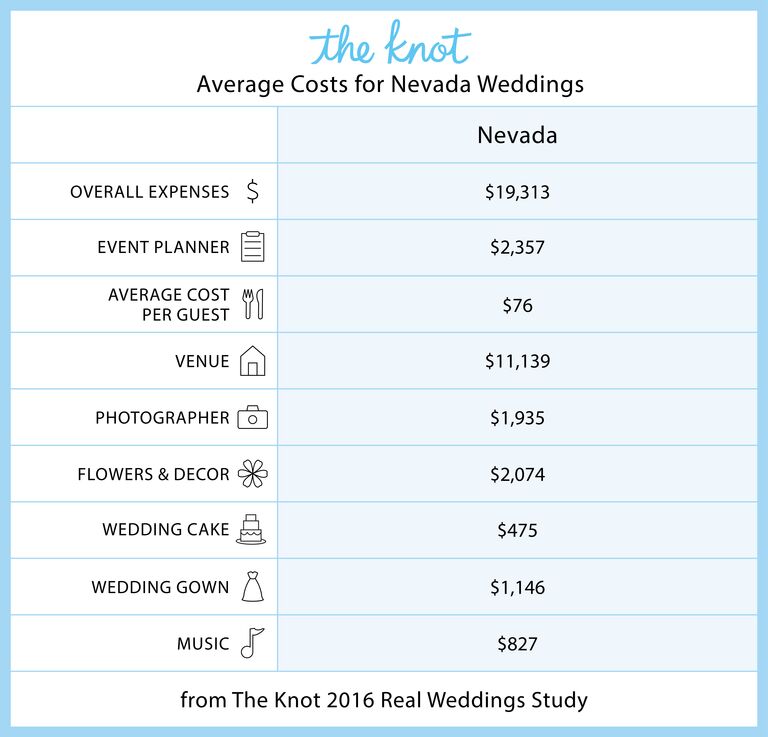 Planning your Nevada wedding is sure to be plenty of fun, from cake tastings to dress fittings and primping parties, though finding a way to cover all of the costs for a wedding might seem a little less appealing. But coming up with a budget and educating yourself on average wedding costs, as well as vendor fees, can ease your mind. The Knot Budgeter is a fantastic tool to help keep you right on track. Additionally, here are some helpful stats about Nevada weddings, taken from The Knot 2015 Real Weddings Study.

Nevada Marriage Stats
Nevada has the highest marriage rate in the entire United States—by a long shot! At nearly six times the national average, with 36.9 marriages per 1,000 people, Nevada leads the pack in the US marriage game. The average Nevada wedding costs just under $17,000, and will vary depending on your chosen Nevada wedding venue. A Vegas wedding package will obviously require a larger budget than a smaller outdoor wedding in a venue that's off the beaten path.
Budget Breakdown: Nevada Wedding Costs
Understanding average costs for Nevada wedding venues and vendor services will help you to establish a realistic wedding budget and negotiate with vendors for the best prices. Above, you'll find some basic wedding services and their average costs in the state of Nevada.

Top Cities in Nevada to Tie the Knot
From the Sierras to the Vegas strip, there are many options for where to tie the knot. But there are two cities—Las Vegas and Reno—that top the list of favored wedding locations in Nevada.
Make It Legal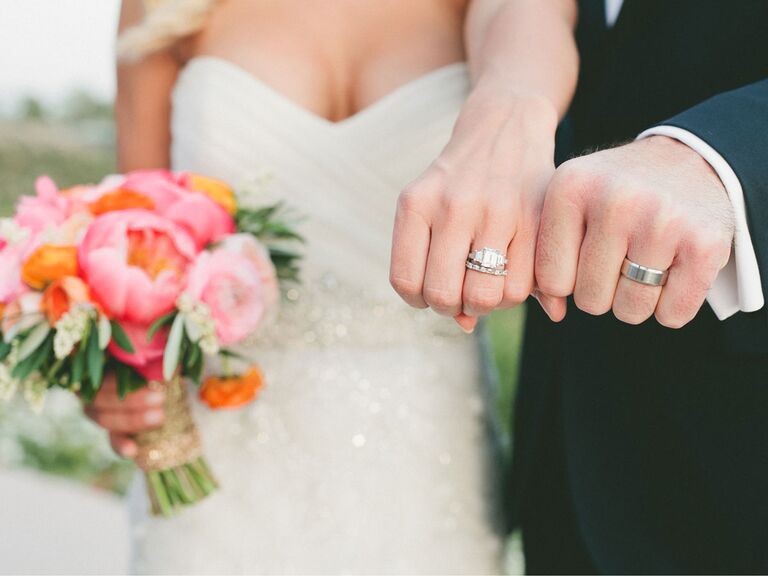 In addition to the nitty-gritty details of drawing up a budget and working within it, there are some legal steps you must take in order to make sure your wedding is on solid footing with the state of Nevada. Understanding how to obtain your Nevada marriage license, legally change your (or your spouse's) name and clear any permits that you might need for your wedding festivities will help you have peace of mind well in advance of your wedding day.
Getting a Nevada Marriage License
The most important legal document you'll need for your wedding is your Nevada marriage license. Nevada is one of the only states that allows couples to apply for a marriage license and get married immediately thereafter, with most county clerks providing the physical licenses in office after application.
Both US citizens and foreign couples are welcome to apply for a Nevada marriage license and must do the following:
Both parties must appear to apply for the Nevada marriage license,
Provide proper identification with name and birthdate information (driver's license, passport)
Pay a fee, which varies by county
For the sake of convenience, applicants may begin the application process online and complete it in the county clerk's office. Nevada marriage licenses must be used within one year of issuance. Once you have your Nevada marriage license, you may proceed with your wedding ceremony. You need to have an approved officiant preside over your wedding vows, complete your Nevada marriage license, and return it to the county clerk's office for final processing. In order to legally preside over a Nevada wedding, your officiant must possess a Certificate to Solemnize Marriages, issued by the state of Nevada. Most religious ministers and wedding chapel officiants possess this certification. You can consult the state of Nevada database for registered officiants.
Permits and Other Requirements for Nevada Wedding Venues
Depending on which Nevada wedding venue you choose to host your wedding at, you may need to acquire additional permits for your ceremony or reception, particularly if you plan to have your wedding in a national park or municipal venue. Additionally, if you want to have a display such as fireworks during or after your reception, you may need a special permit that will allow you to do so. Work with your wedding planner and any vendors to determine what permits, if any, you'll need to secure before your wedding day.
Changing Your Name in Nevada
When you apply for your Nevada wedding license, your license will bear your name as it appears on your driver's license or other identification presented. You can request a name change to be printed alongside your former name, though this is only the first step in legally changing your name in Nevada. Using a service such as HitchSwitch can help you to streamline the name change process, or you can do it yourself and use our guide to changing your name as a template for completing the process.
First, you'll need to change your name through the Social Security Administration, which can be done through your local SSA office. Then, you can change your name at the DMV, which will require you to bring your ID and Nevada marriage certificate and fill out any required name change forms.
It's All About Timing
One of the first and most exciting details of planning your nuptials is pulling out the calendar and setting a wedding date. In 2015, fall weddings were the most popular in Nevada, with a little over a third of all weddings held between the months of September and November. Spring and summer weddings followed closely behind, with 29 percent and 28 percent of 2015 weddings occurring during those two seasons.
Seasons in Nevada
The Nevada climate is characterized by strong desert qualities, including hot daytime temperatures and low yearly rainfall amounts. Known as the driest state in the country, Nevada has plenty of sunshiny days to help you plan your wedding without any fear of bad weather. Summers are generally uncomfortably hot, and winters can get quite cold, making indoor celebrations preferable for weddings planned during these seasons. Spring and autumn temperatures are much more agreeable for outdoor celebrations.
Nevada Dates to Avoid
Depending on your Nevada wedding venue and location of your celebration, there are some dates you may wish to schedule your wedding around in order to make it easy for your guests to find a place to stay and navigate their way around town. Your wedding planner will be able to give you advice on which events and festivals could impact your wedding celebrations and whether you should schedule your wedding for a less hectic time.
Many couples choose to avoid major holidays and national celebrations, so guests won't have to choose between their family traditions and your wedding day. It's also a wise move in the budget department, as prices for travel, lodging and many other services are naturally inflated during these times of year. For information about major holidays and national celebrations for 2016 to 2018, check out our comprehensive guide. Additionally, here are some Nevada-specific festivals and celebrations that you may wish to avoid:
Viva Las Vegas (mid-April)
Lake Tahoe Shakespeare Festival (July–August)
DEF CON, Las Vegas (August)
Burning Man, Black Rock Desert (late August–early September)
World of Concrete, Las Vegas (February) 
National Rodeo Finals, Las Vegas (December) 
Great Guest Experiences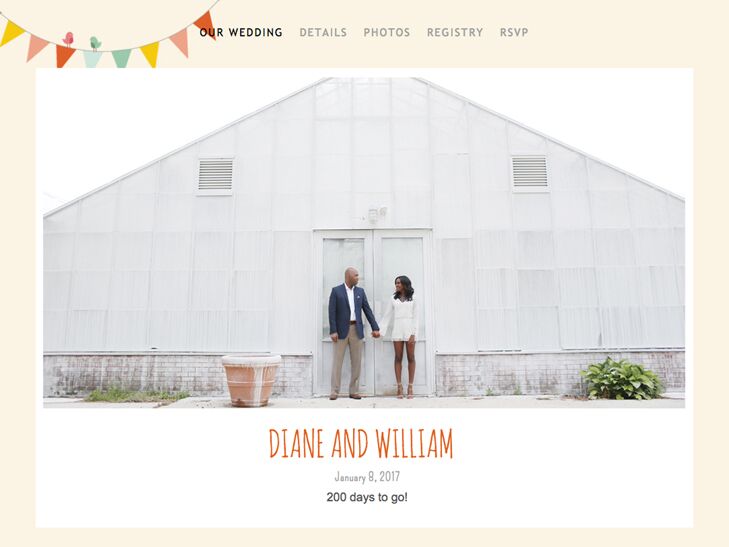 If you're looking for a locale that's both awesome for celebrating your wedding events and fun for your guests as well, Nevada's most popular towns definitely fit the bill. From gaming and shopping in Vegas to the picturesque grandeur of the Sierra Nevada, your family and friends will be set up for nonstop action and adventure when they're not busy celebrating their favorite couple. To keep everyone in the know when it comes to important dates and other wedding info, set up your own customized wedding website.
Finding Your Way: Travel in Nevada
Accessible from two major international airports and a bevy of criss-crossing interstates and state highways, your guests have plenty of options for traveling to your Nevada wedding destination, from anywhere across the country or globe. McCarran International Airport services the Las Vegas metropolitan area and welcomes hundreds of flights per day from destinations worldwide. For easy access to Reno or Lake Tahoe, the Reno-Tahoe International Airport services multiple major airlines and flights around the clock to get guests exactly where they need to be.
Nevada is also crossed by multiple major highways and thoroughfares, making it easy to access by road tripping relatives. Interstates 80, 93, 95, and 15 cross the state, so it's a breeze to navigate from any direction. Additionally, there's a well-designed network of Nevada state highways that help you to get where you need to go.
Around Town: What to See and Do in Nevada
Vegas and Reno weddings are the perfect excuse for your relatives to come out to the desert for a party, however long they wish to stay in town. As two of the most popular entertainment destinations in the United States, your guests can choose from hundreds of options for shopping, playing and dining. Elsewhere in the state, guests can partake in the natural beauty of the desert or mountains, and even take a drive on the famous Extraterrestrial Highway Route 375 to Area 51. Here are some of the top Nevada destinations:
The Las Vegas Strip (Las Vegas)
Hoover Dam (Boulder City)
Valley of Fire State Park (Overton)
Great Basin National Park (Baker)
Lake Tahoe (Lake Tahoe)
Go Local: Food and Favors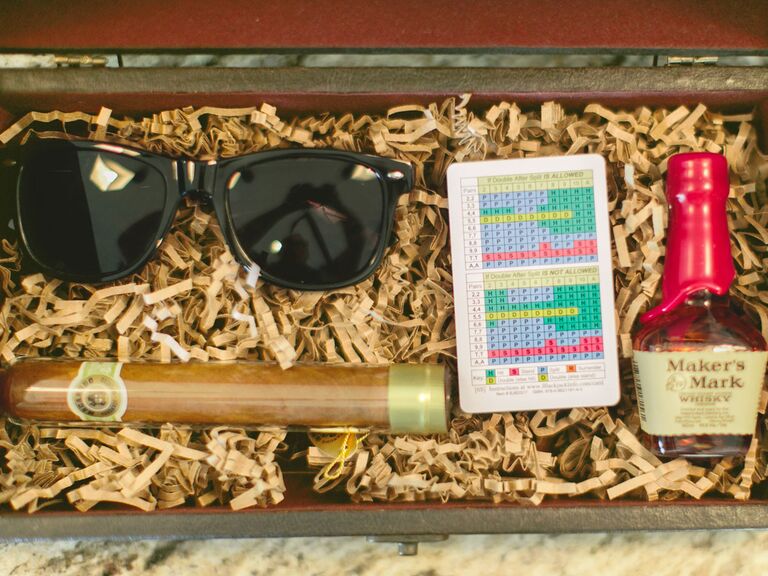 No Nevada wedding would be complete without some quirky, locally inspired treats. Give your guests a flavor of Nevada with unique eats at your wedding reception and send them home with a token of their trip to the Strip (or any other Nevada locale). Consider some of these ideas for incorporating a little bit of Nevada into your wedding day.
Nevada Flavors: Unique Regional Flavors for Your Wedding
Nevada is a melting pot of incredible cuisines and out-of-this-world cooking. From internationally renowned chefs and their cutting-edge cooking techniques in Vegas to the blended cultures and phenomenal diner food along Nevada's long highways stretches, there are plenty of options for unique eats.
Party and bar favorites, including shrimp cocktail and prime rib, are mainstays in the Nevada entertaining menu and obvious crowd favorites. Cultural cuisine, particularly Thai and Basque foods, are particularly popular in this part of the country and are sure to wow your guests with mouthwatering flavors and unique presentation. Talk to your caterer about fun ways to include some Nevada flair into your reception menu or buffet.
Do Your Guests a Favor: Nevada-Inspired Take-Home Treats
As the celebration winds down, don't forget about providing your guests with favors that are sure to remind them of your incredible celebration for years to come. Nevada-specific favors run the range from goofy and fun to seriously swanky, and your options are only limited by the imagination. For some inspiration on awesome Nevada mementos, check these out:
Gaming essentials, such as personalized playing cards
Recycled steel charms, such as adorable Lake Tahoe cutouts
Vegas-themed memorabilia
Chocolate poker chips
Customized playlists featuring Elvis songs, or your favorite Vegas performer
Check out The Knot Shop for other personalized favors.
Nevada City Guides
From the high desert to opulent casinos, your Nevada experience can be anything you want it to be. Choosing a Nevada wedding venue can be challenging, with so many great options to pick from. Visit our vendor marketplace to find your team of pros, and check out this information on Nevada's most popular wedding destinations:
Las Vegas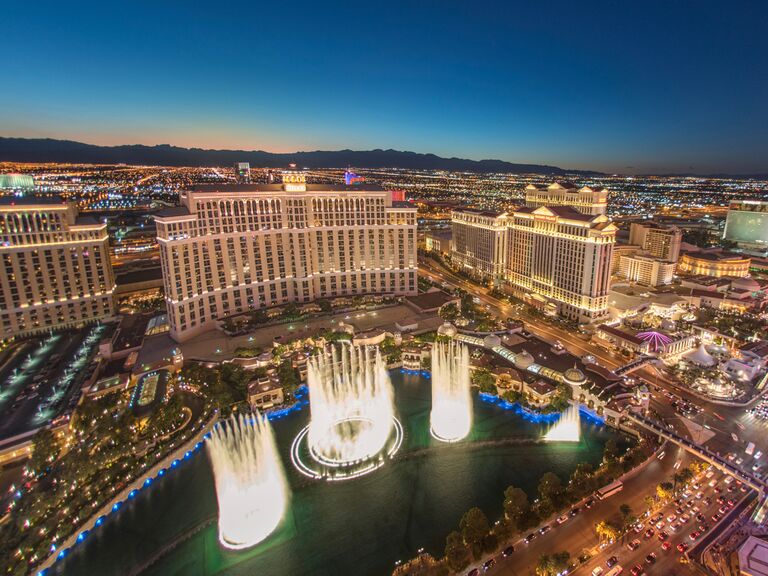 Known by many names, including The Marriage Capital of the World, Las Vegas is a fantastic place to say "I do." With an abundance of stunning venues, world-class vendors and endless entertainment available for pre- and post-ceremony fun, Vegas has certainly earned its reputation.
Whether you're looking for a quick ceremony at a kitschy iconic little chapel on the strip or a massive blowout celebration for a few thousand of your closest friends, Las Vegas is the place for you. When it comes to choosing a venue or wedding theme, there are no limits to what you can incorporate for your wedding day. Here's a list of some local Las Vegas vendors who can help you with your day:
Reno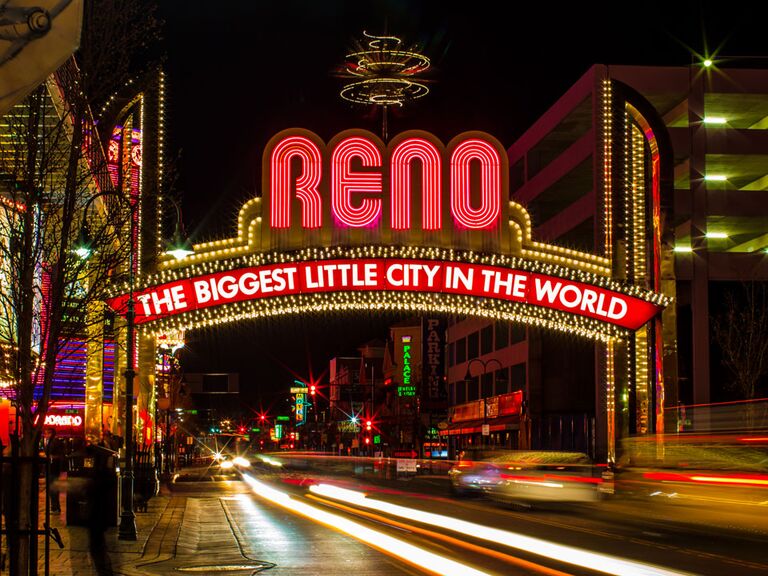 Known as the The Biggest Little City in the World, Reno is a metropolis of nearly 250,000 people with the feel of small town. Filled with every big city amenity but with the friendliness of a tight-knit community, Reno is a lovely spot to host a Nevada wedding. The city is served by the Reno-Tahoe International Airport and a web of highways, making it easily accessible to guests from around the country.
For more information about getting connected with vendors in Reno, check out these resources:
Check out more Nevada wedding inspiration here.

Don't forget to download The Knot Wedding Planner app—it's a must-have for on-the-go planning.
Download for iOS: Wedding Planner App by The Knot

Download for Android: The Knot Wedding Planner