An Old Hollywood Meets Great Gatsby Wedding — See The Photos
by Libby MacCarthy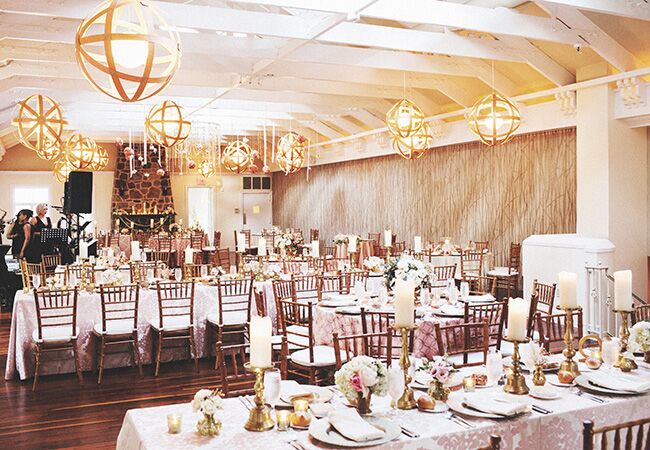 What happens when an event planner decides to plan their own wedding? Well you can assume it will be stunning — and Stephanie and Joe's wedding at Pomme in Radnor, Pennsylvania proves it.
Stephanie, an event planner at Peachtree & Ward Catering (which also happens to call Pomme home), had been planning events for almost 10 years when Joe popped the question. And while a lot of brides opt to get a little help from a wedding planner or designer to plan out the details of their wedding, Stephanie was confident that she could use her expertise to take on the task on her own (with the help of Joe of course!). The result was gorgeous!
How did she do it? Well it didn't hurt that she knew the venue like the back of her hand, had a clear vision and plenty of time to plan — Stephanie booked her wedding professionals almost two years in advance! (Talk about prepared!) Not to mention she and Joe had all of the stationery already covered. "Joe and I both went to college for graphic design, so we couldn't trust anyone else with our stationery," says Stephanie, "Every single piece used the same Art Deco font and was printed on the same type of paper for consistency."
Stephanie and Joe opted for an Old Hollywood meets Great Gatsby theme for their wedding, choosing a color palette of white, cream, blush and gold, damask table linens and lots of playful touches like hanging silk flowers and wood lanterns that came together for a glamorous yet totally whimsical look. Beautiful Blooms created all of the day's floral arrangements, while Peachtree & Ward Catering and Au Petits Delices provided all the mouth-watering eats.
217 Photography was on site to capture every detail. See all the photos from Stephanie and Joe's wedding here and below.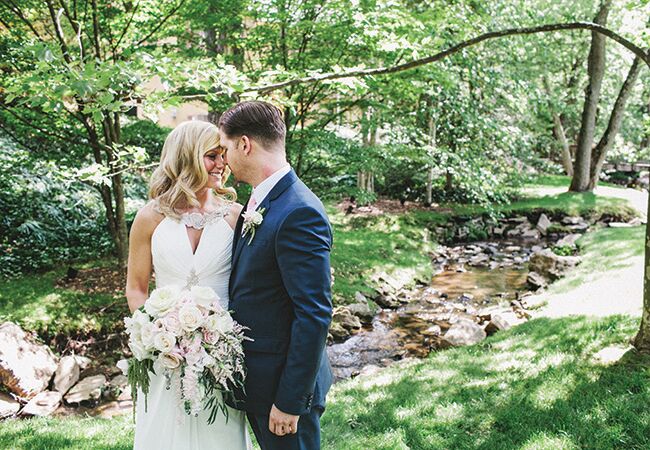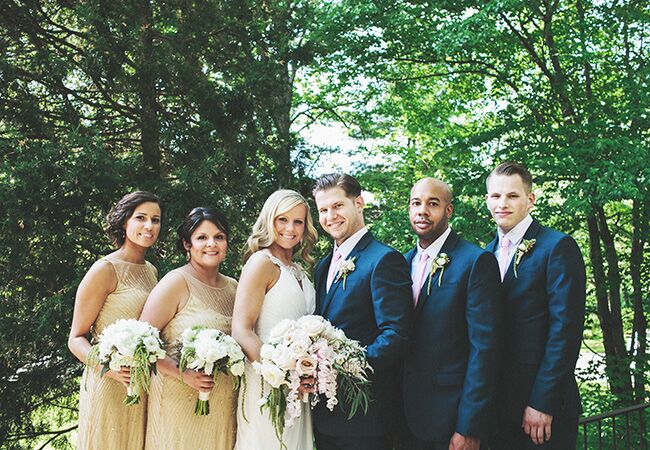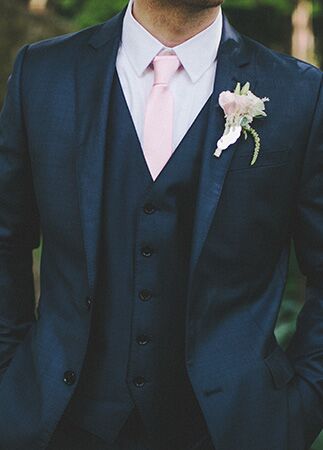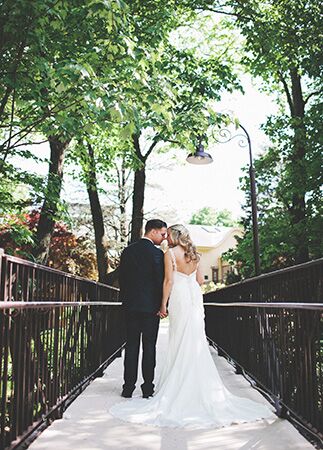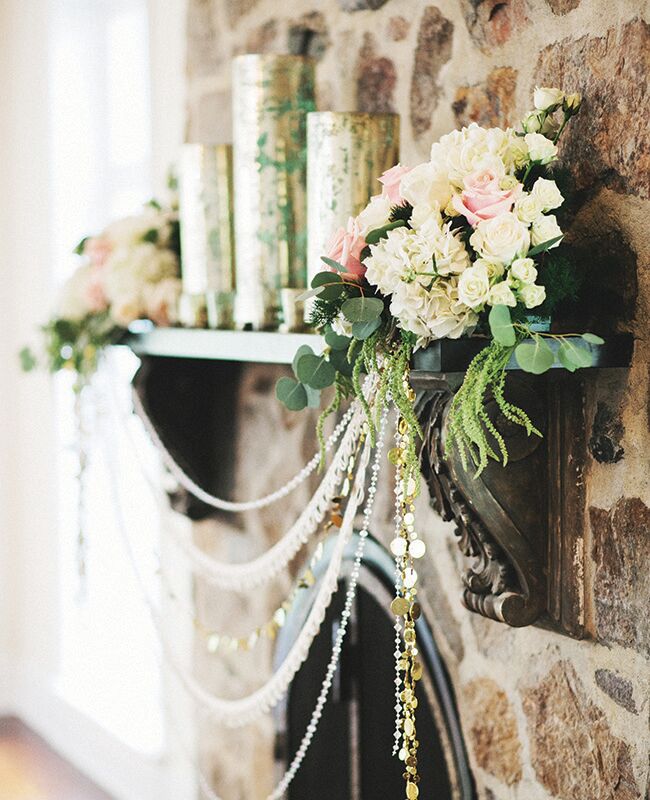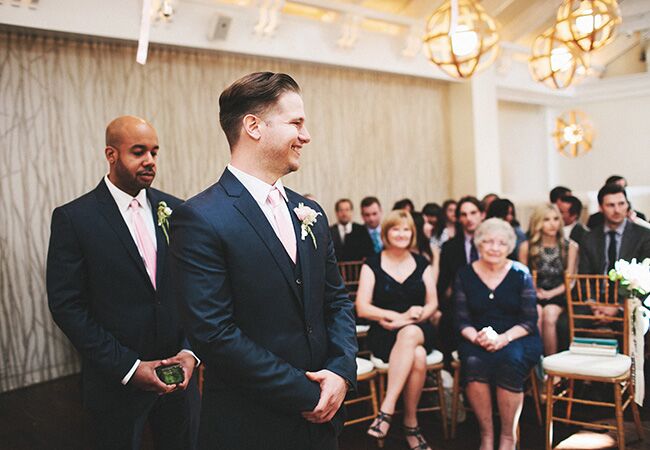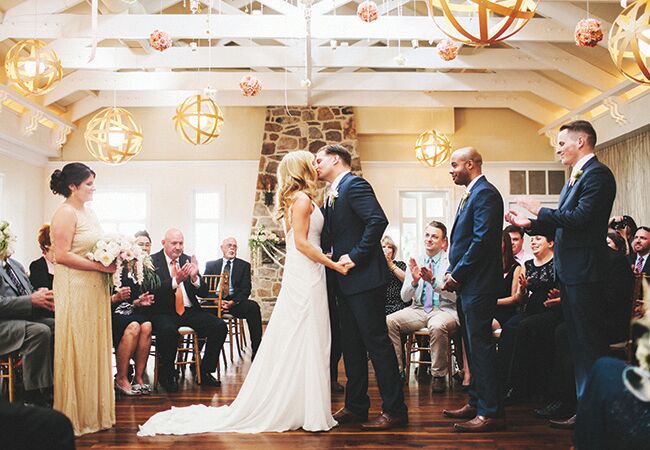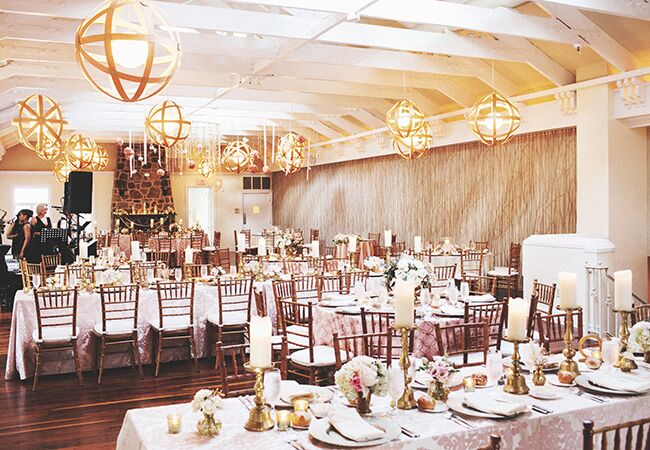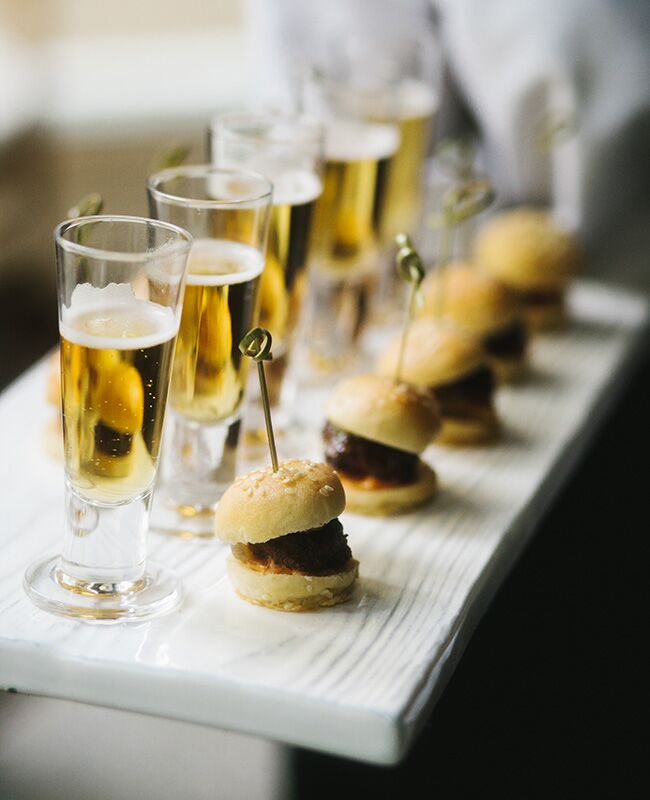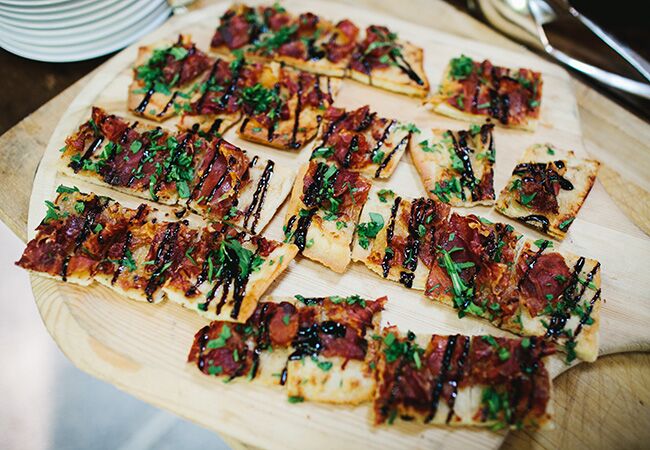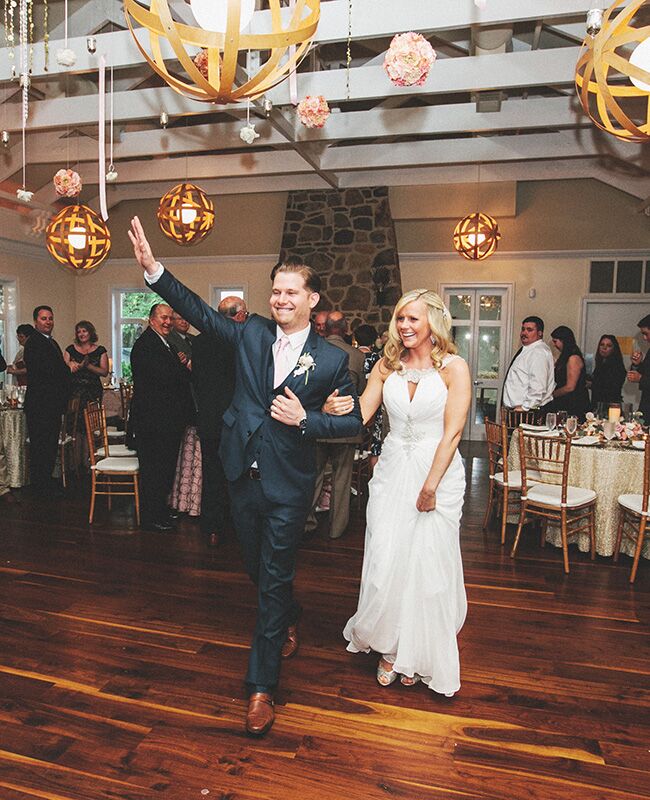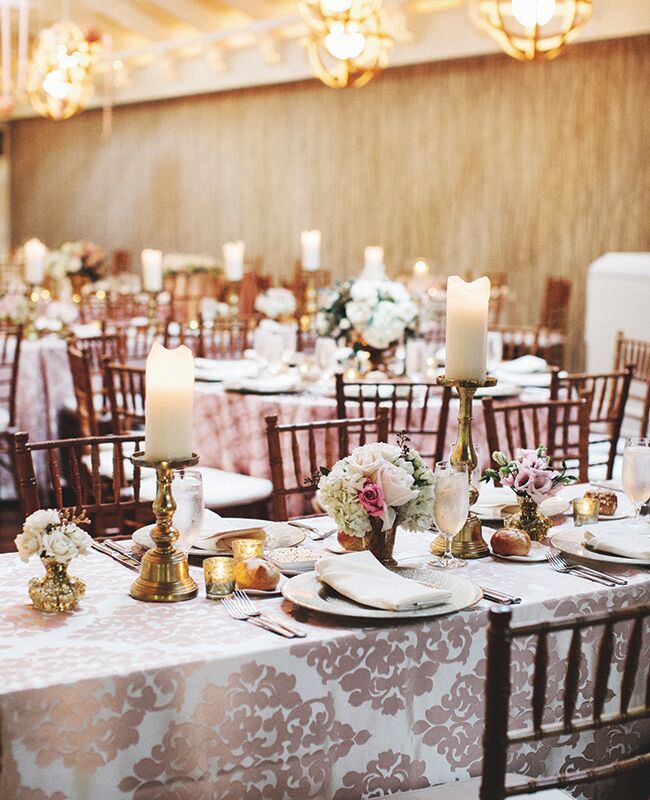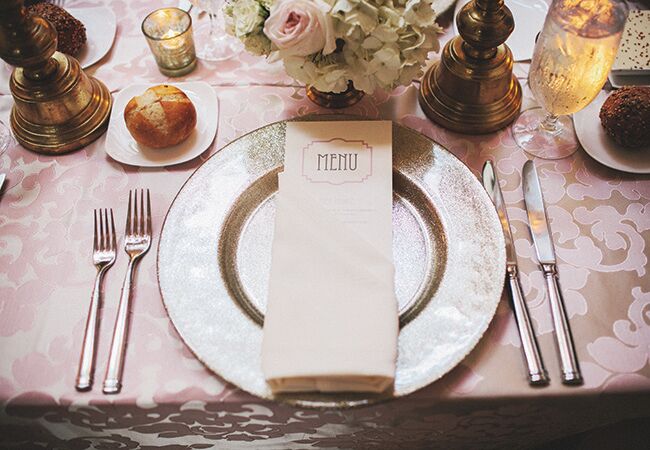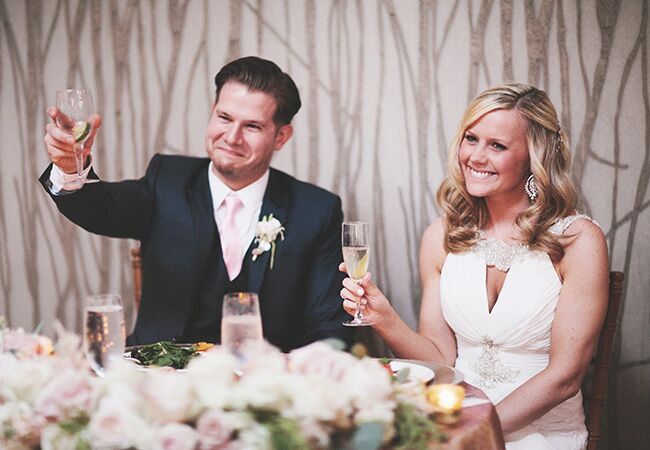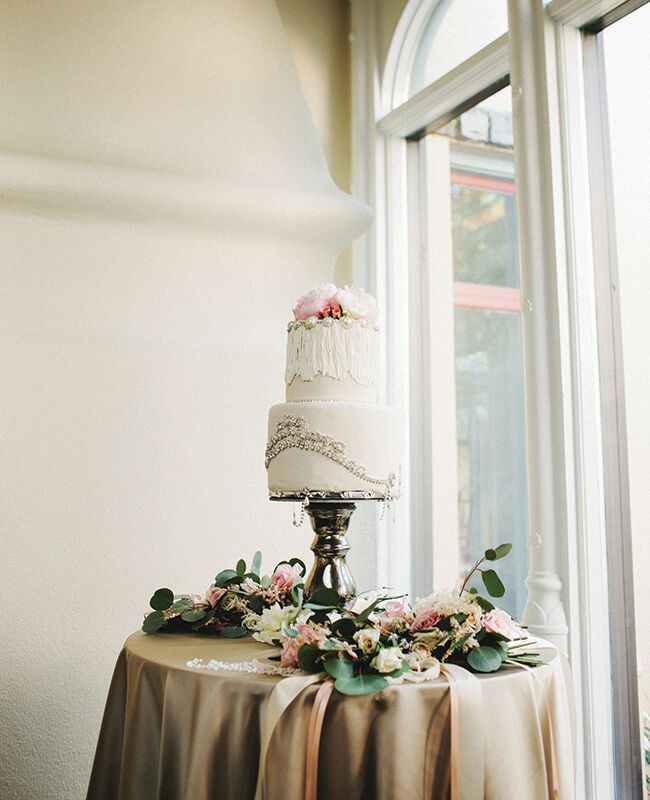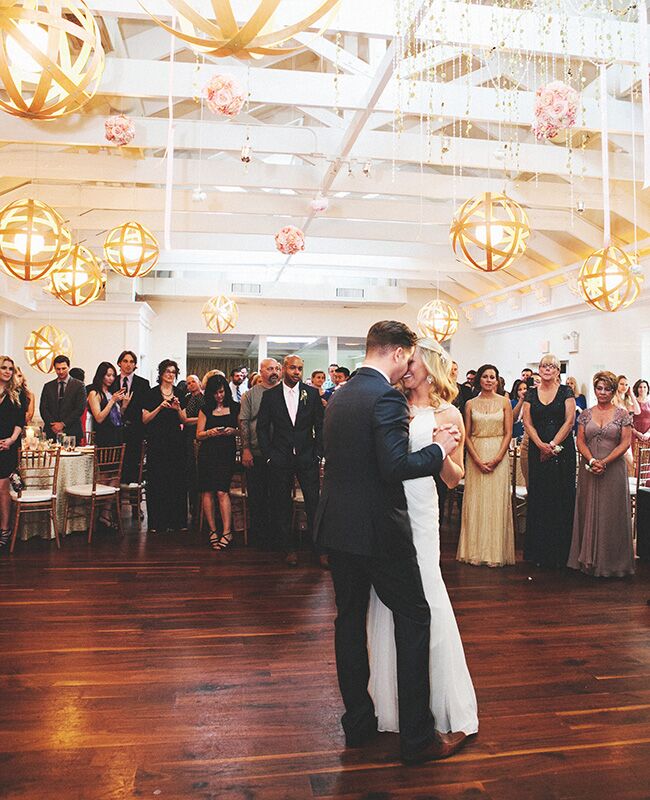 From the album: An Art Deco Wedding at Pomme in Randor, Pennsylvania
Want more? Right here!
> It Doesn't Get Much Brighter Than This Wedding…
> Ever Seen A Pyrite Escort Card Display?