Your Complete Guide to 'The Proposal' Movie Starring Sandra Bullock
Including where to watch it now.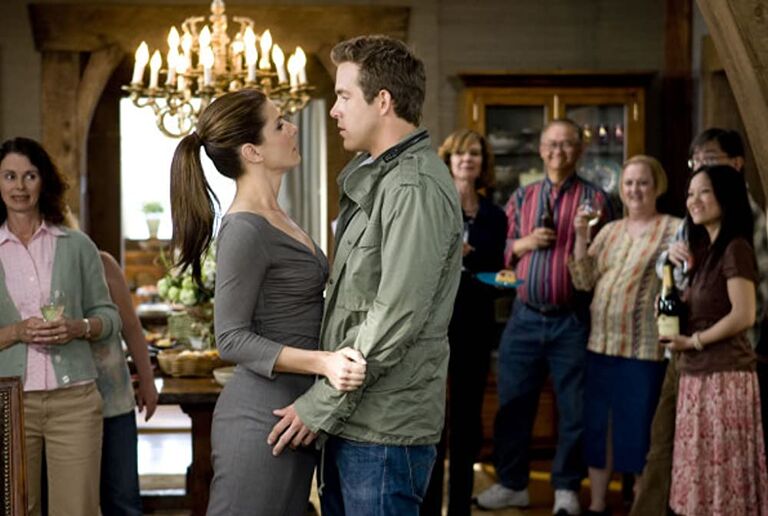 Touchstone Pictures
Rom-com fanatics have raved about The Proposal since its 2009 debut. With an all-star cast, hilarious plot and true romantic-comedy appeal, the film starring Ryan Reynolds and Sandra Bullock has been a popular perennial choice for binging during the holidays. Here's what to know about the A-list lineup, the movie's various filming locations and more inside information about The Proposal movie.
What Is The Proposal About?
The Proposal is a romantic comedy directed by Anne Fletcher and produced by Touchstone Pictures. The story features a high-powered, Canadian book editor named Margaret Tate (Bullock) who's based in New York City. Reputable for being a supremely cold boss and complete terror to her entire office, Margaret is the opposite of her warm and affable assistant and secretary, Andrew Paxton (played by Reynolds).
The tides turn when a relentlessly pesky US immigration agent appears to revoke Margaret's visa status. At the mercy of the immigration system and threatened with the possibility of deportation back to Canada, Margaret proposes (literally) to Andrew in the middle of a street in a moment of sheer desperation. "Say it like you mean it," he replies in the film, suddenly realizing his position of power within their relationship dynamic.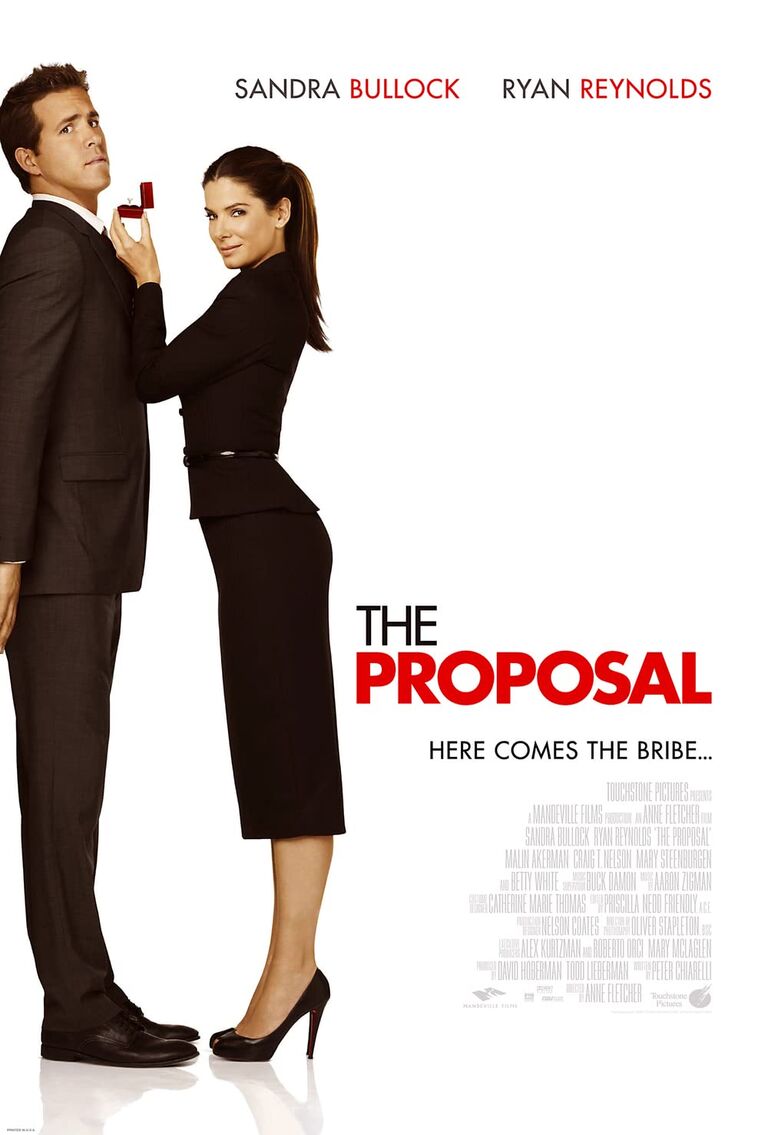 Andrew reluctantly agrees to marry Margaret under several terms, including the condition that she first fly to Alaska to meet his family members and get married in his hometown. The two agree on the condition that once their proposed charade is over, they'll eventually divorce with a sweeping promotion for Andrew to the editor role. What neither party is prepared to face is the warmest welcome home from the Paxton Family and the local community. Plus, a romance develops between Margaret and Andrew too.
"Having to be nice all the time is like– Oh, my god, it's exhausting," the Miss Congeniality actress told Parade in 2009 of her character. "For three months, I could be a b--ch. And people would be like, 'Why are you that way?' I'm like, 'It's my character. I'm in character. I don't have to apologize for being this way. I take it home with me. I'm a b--ch because I'm working as a b--ch. It's in my contract.'"
Who Stars in The Proposal?
Along with the two leads Bullock and Reynolds, The Proposal features a standout supporting cast. The Paxton Family includes its quirky matriarch, Grandma Annie, played by actress Betty White. Andrew's lovely parents, Joe and Grace Paxton, are portrayed by Craig T. Nelson and Mary Steenburgen.
Other Sitka locals include Andrew's childhood sweetheart-turned-schoolteacher Gertrude (Malin Akerman), as well as the multi-talented Ramone (Oscar Nunez). In fact, Cuban-American actor Nunez said he was blown away by the cast on the first day of filming. (It may have involved a scene with himself portraying a stripper.) "I met Mary Steenburgen that day; Betty White and Sandra Bullock," he told the LA Times. "All in the morning. I'm like, 'Wow, I'm getting to meet these ladies . . . and here we go.' But it was great."
Rounding out the characters is Margaret's assigned immigration official, Mr. Gilbertson (Denis O'Hare) and Paxton family puppy Kevin, an Eskimo dog portrayed by four different pets Flurry, Sitka, Nanu and Winter.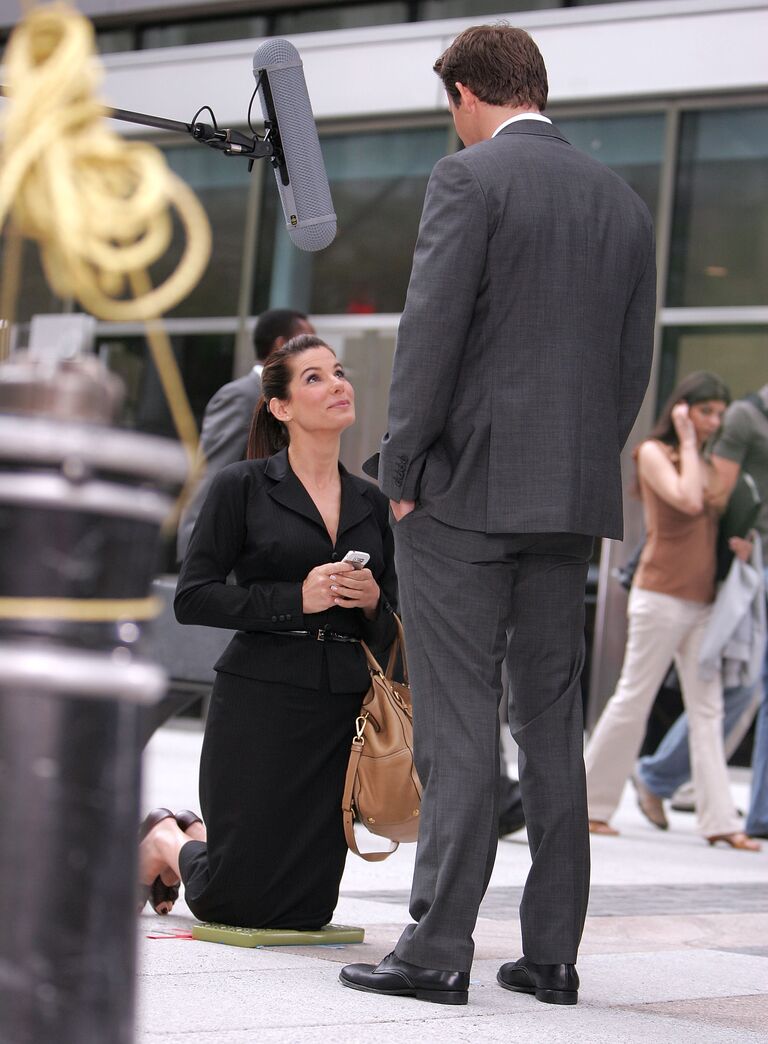 Where Was The Proposal Filmed?
While the story takes place in the small island town of Sitka, Alaska, most scenes in The Proposal were filmed on set at Walt Disney Studios in Burbank, California, and in Essex County, Massachusetts.
Specifically, the Paxton Family home is actually based in Manchester-by-the-Sea, Massachusetts, at 5 Gales Point Road. The nearly 15,000-square-feet home boasts nine bedrooms and is valued at close to $10 million. The production and design staff transformed the home into an "Alaskan" family lodge with the help of Photoshop and by adding a stone fireplace to the abode, among other finishes.
How Can I Watch The Proposal?
Those who want to rent The Proposal can watch it on Amazon for $3.99. The film is also streaming on the Peacock app for free with ads. Though a hailed rom-com of its time, The Proposal has a mere 67% score on Rotten Tomatoes. While some critics will call the movie "clichéd," fans of the 108-minute flick find it to be hilarious and repeatedly stream-worthy.