Quick and Simple DIY Copper Napkin Rings
Perfect for your reception tables or a bridal shower!
by Chelsea Mohrman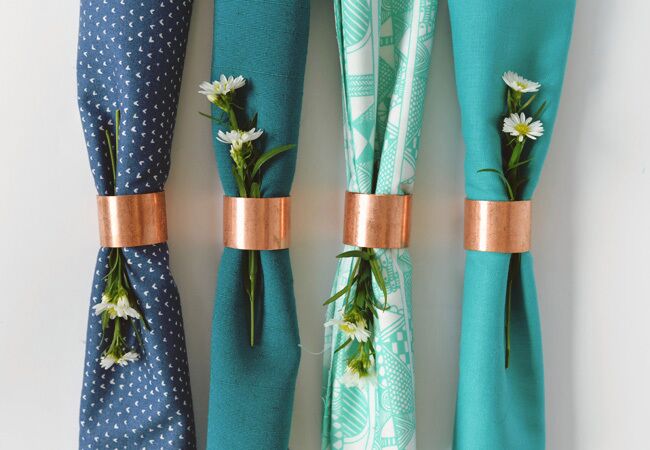 Keep your next dinner party on a budget with these fun and easy copper pipe napkin rings. In three easy steps, you can turn a few hardware store fittings into a bright and modern accent for your party table! The cohesive look of matching rings can unite mismatched linen napkins. Or use these with paper napkins and plastic ware for your impromptu backyard party to add a little something extra without over doing it. A super easy project with so many possibilities!
What You'll Need:
Four 1 to 2″ round copper pipe fittings, 2″ in length
Pipe cutter (make sure that it is large enough to accommodate you pipe diameter)
Tape measure
Painter's tape
Sandpaper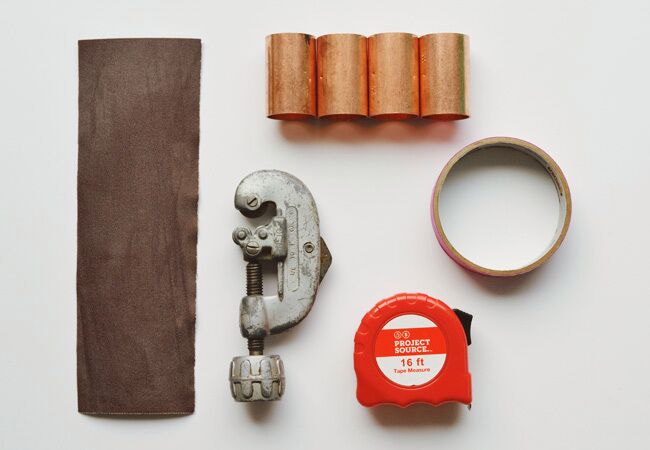 Go to The Nest for the step by step how-to!