Solutions to Your Wedding Guest List Nightmares
No matter how unified a couple, there's one thing they may disagree on: the guest list. Here's how to deal.
by The Knot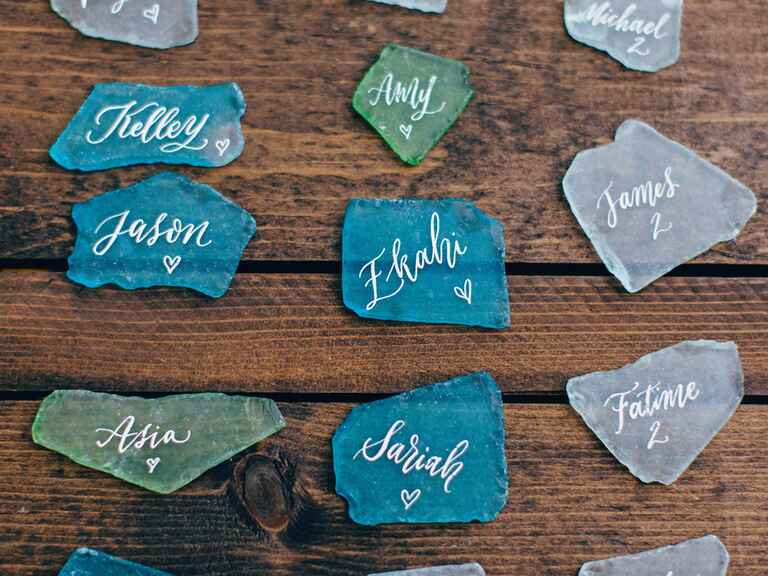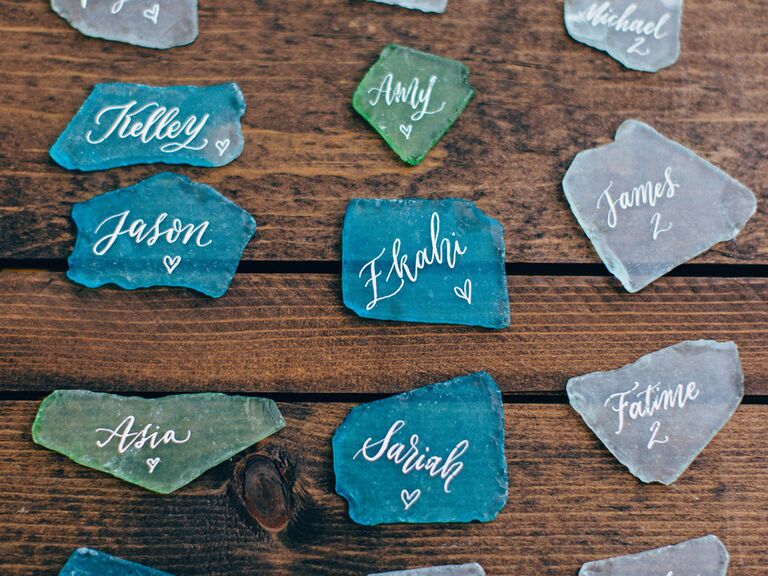 photo by
MAG & B PHOTOGRAPHY
It's fairly simple: Guests cost money, and venues hold only a certain amount of people. Combine any money/space issues with parental input, and the scene is set for a potentially sticky situation. Tread carefully—adding a long-forgotten high school friend may suddenly turn into an argument over whether that person should be on that list over your mother-in-law's distant cousin. Instead, evaluate, compromise and be realistic. (And here's a pro tip: If you haven't found a venue that suits your guest list needs yet, check out our All-In-One Wedding Planner app to find the perfect one—and take our fun Style Quiz to help narrow down your wedding style.) 
The Backup Plan
Generate a fantasy guest list. Include every single person you'd like to invite. Then come back down to earth. Your target number will be determined by how many people the venue can hold and what your budget will allow. Guests will be cut—it's unavoidable. So to help make decisions, separate out the guests who must attend, like your favorite aunt or your fiancé's godfather. This is your A list. Anyone not essential (not people you don't like, but maybe colleagues you might be able to skip) should be added to the B list. These are people you would enjoy having at your wedding but who can't be invited in the first round.
You should invite approximately 10 percent more guests than your target number, since between 10 and 20 percent of those invited will decline. If more people decline than you originally anticipated, start inviting from the B list within a reasonable time frame—you don't want to give them the impression they were on the "maybe" list. 
Parental Control
Just who is Sylvia Klein and why is she invited to your wedding? You'll be asking yourself many of these questions. Traditionally, the bride's parents pay for the wedding, giving them the upper hand in extending invitations. Today, though some couples may pay for their own weddings, they're still subject to parental input on who gets invited. Be respectful of your parents and future in-laws and realize they're as excited about the wedding as you are. They want to share their happiness with good friends, so try and honor their wishes—or at least some of their wishes. One possible plan: If the two of you are footing most of the bill, give each set of parents a certain number of people they can invite. 
Office Politics
No doubt the talk at lunch will be who got the invite and who didn't. Deciding which coworkers to include depends on how big your office or department is. If you work in a group of six, you can't leave out the one person you're least close with. 
But if you have a huge office and collaborate with dozens of people, it gets tricky. A good rule of thumb is that if you're friends outside of work, you'll probably want to invite them. As for the big boss (or bosses), choose which superiors you work with the most. Half the time they'll decline, note your generosity, and just send a gift. And if you want to keep who's invited on the down low, you can always ask those guests not to tell anyone they're invited.
Kidding Around
If you'd like an adults-only reception, you'll need to establish guidelines and invite children over a certain age, for instance, keep anyone under 18 off the list. Can't decide if kids are appropriate or not? If your wedding is in the morning or afternoon, it's usually more appropriate for youngsters to attend. For one, they're awake! An evening affair is usually a kid-free zone and adults generally realize it's their time to let loose and not chase after their little ones on the dance floor. If guests make a fuss and say they won't be able to come to your wedding without their toddlers or infants, express your regrets but tell them that it would be unfair to others you've said no to.
Making the Cut
So you've followed these points—and you still have 300 names and a location that holds 175. While you might feel bad about taking names off the list, you and your partner need to develop parameters for cutting that won't make you feel terrible. You'll both need to reflect on which of your acquaintances are important enough to be at your wedding. It's probably not necessary to invite your entire sorority pledge class if you haven't seen half of them since college. Focus on people who are relevant to your life now, and who'll be relevant five years from now. You know that couple you keep bailing on dinner plans with? They can probably go to the bottom of the list. And you don't have to invite couples you're not close with anymore just because you went to their weddings.