How to Postpone Your Wedding Amid the COVID-19 Pandemic
A step by step guide on what to do, when.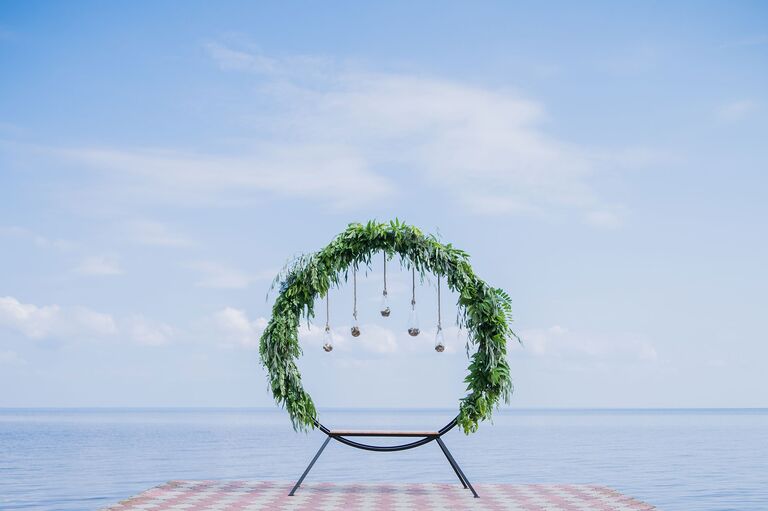 Shutterstock.com
In these unprecedented times, more and more couples are taking the advice of both the Centers for Disease Control and Prevention (CDC) and the World Health Organization (WHO) to limit group gatherings because of COVID-19. As a result, some couples are either postponing their weddings or considering alternative options. In an official statement from its website, the CDC states, "Officials may ask you to modify, postpone, or cancel large events for the safety and well-being of your event staff, participants, and the community. The details of your emergency operations plan should be based on the size and duration of your events, demographics of the participants, complexity of your event operations, and type of on-site services and activities your event may offer."
National guidelines were issued March 16, requesting the public's compliance with limiting mass gatherings to no more than 10 people. The announcement was made just a day after health officials from the CDC noted it's essential in now containing the virus. "Large events and mass gatherings can contribute to the spread of COVID-19 in the United States via travelers who attend these events and introduce the virus to new communities," CDC officials said. "Examples of large events and mass gatherings include conferences, festivals, parades, concerts, sporting events, weddings, and other types of assemblies. These events can be planned not only by organizations and communities but also by individuals."
Below is a guide on the steps to take when postponing your wedding due to the coronavirus.
Let Your Vendors Know Your Decision ASAP
Should you and your partner decide to postpone your wedding, the first people to contact are the ones tasked with making it happen. Your pros should be understanding of your decision and can help provide additional guidance on next steps, from securing a future date to contacting guests. However, keep in mind that your vendors are small businesses and probably dealing with an influx of calls just like yours, so try to be patient. They also may be impacted by things like childcare issues as schools across the country close and figuring out how to keep their employees safe and healthy.
Review Your Wedding Insurance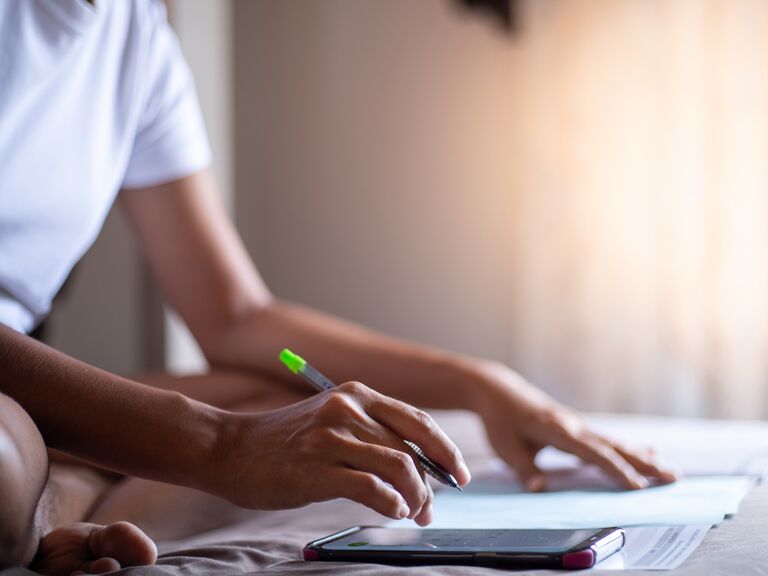 If you went the extra step and secured insurance for your day, you'll want to consult your plan and contact your insurance agent to confirm whether something like this is covered. Unfortunately, it isn't in most cases, but every plan is different, so it's better to do your due diligence.
Create a Communication Plan to Inform Your Guests
The easiest and most effective way to relay your message is via your wedding website. A simple message that's to-the-point is best. You may also want to consider creating a list of FAQs if you think your guests will have similar questions around travel refunds, your new date, etcetera. Other communication options include sending your guests an email or splitting up the guest list between you, your partner and close friends or family so that you can start making calls.
Consider How You Can Help Your Guests
If you have a room block, you may want to reach out to the hotel to see if you can negotiate a full or partial refund on behalf of your guests. Taking the burden off of your friends and family will go a long way for those who had made plans to be there.
Be Flexible
When working with your vendors to reschedule, try to keep an open mind. While your original date may have landed on a Saturday, securing another Saturday later in the year may not be possible. Consider other days of the week like a Monday, Thursday, Friday or Sunday. You'll have a better chance of securing all of your vendors, and, yes, your guests will still attend!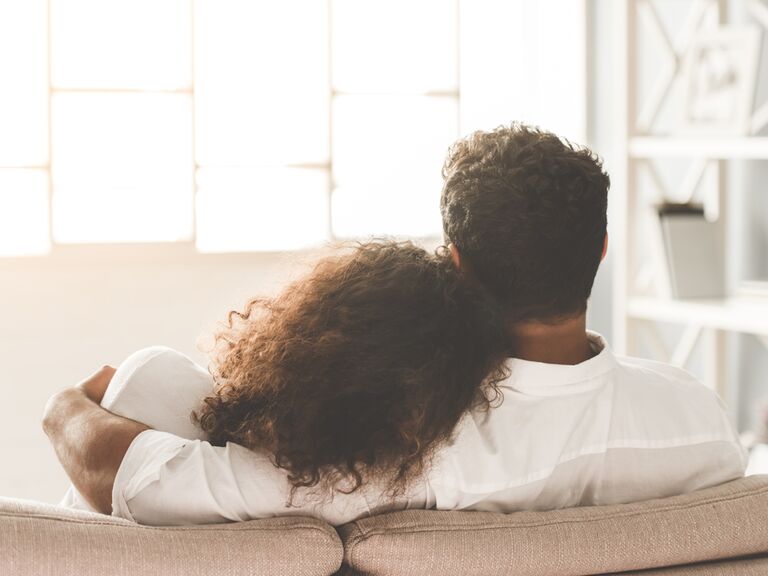 Let Yourself Grieve
Real talk: It's ok to feel disappointed or upset. Are there bigger issues we're facing as a country and as a world? Yes. But it's important to acknowledge your feelings and understand that they are valid. Voicing them to your partner or a close friend can help you start to cope.
Celebrate the Day Anyway
Even if it's not the day you had planned, the date will always hold significance. Find a small, but meaningful way to celebrate. Plan a fancy date night or enjoy your favorite bottle of wine and a movie.
You can find all these steps for postponing due to coronavirus in The Knot's Wedding Planning Checklist.