15 Relatable Tweets About Social Distancing With Your Partner
"Turns out that my husband knew how to clean thoroughly this whole time."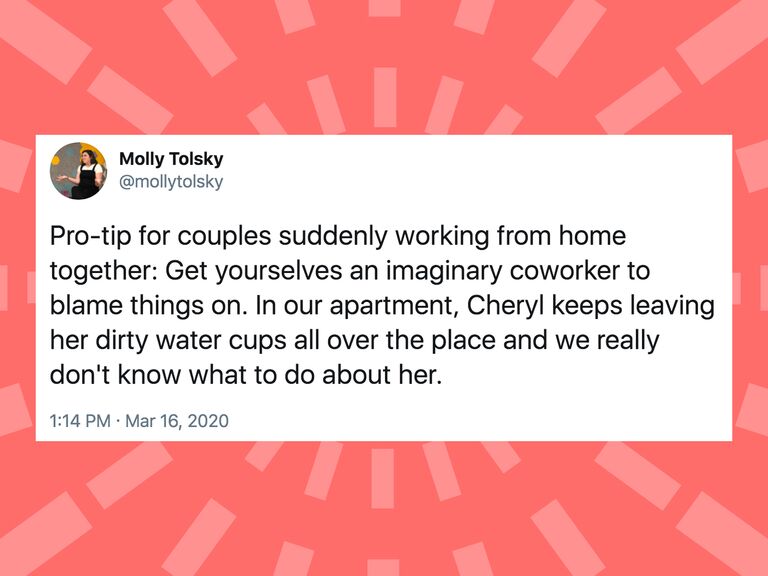 Molly Tolsky / Twitter
In this unprecedented time of coronavirus, social distancing measures have resulted in couples spending more than the usual amount of time together. In fact, to-be-weds, newlyweds and married couples (some together for decades) are learning surprising new facts about their significant others with each passing day.
Whether you're working from home, indulging in self care, switching off between grocery store runs or discovering your S.O.'s many hobbies, we've seen rather relatable scenarios play out across Twitter. See highlights from couples below.
Working from home has resulted in numerous revelations.
Grocery store runs are suddenly enthralling.
You may have discovered your partner's many "hobbies."
It's become crystal clear who online shops the most.
And who cleans more.