21 Hilarious Marriage Tweets That Perfectly Describe Your Relationship
Married or not, these hysterical tweets are guaranteed to make you LOL.
by Parker Butler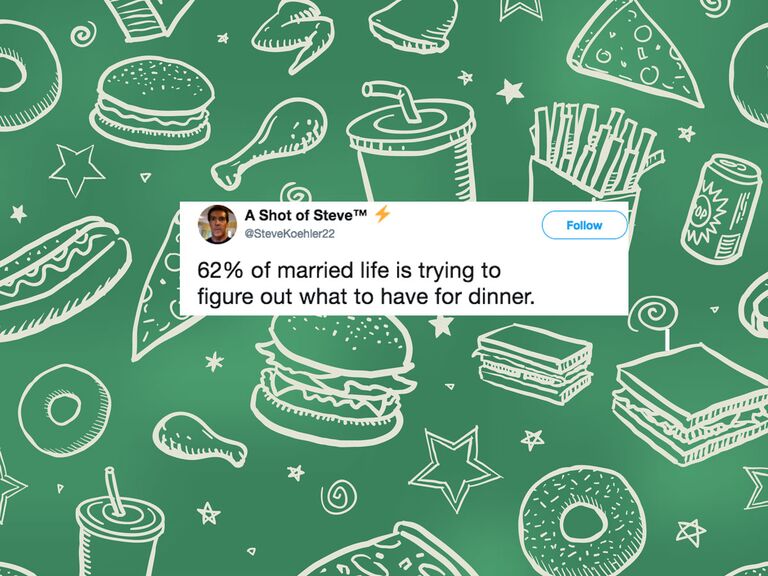 From deciding what movie to watch to who's on laundry duty for the weekend, life with your partner isn't always easy, and it's nice to know you're not alone in those day-to-day misunderstandings and married life quirks (no, you're not the only one whose wife snores or whose husband forgets to take out the trash every week). These spouses took to Twitter to voice some of the funniest and most relatable moments with their partners to remind us we're all in this "'til death do us part" thing together.

1.
2. 
3. 
4. 
5. 
6. 
7.  
8. 
9. 
10. 
11. 
12. 
13.  
14. 
15. 
16.  
17. 
18. 
19. 
20. 
21.